Global Washington's 8th Annual Conference

Bell Harbor International Conference Center
Seattle, WA
Early Bird Price: $150 (members) // $200 (non-members)
Email pratima@globalwa.org for member discount code.
Regular Price: $200 (members) // $275 (non-members)
Accelerating for Social Transformation Certification Course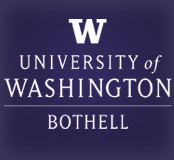 A one-week professional development certification course
August 7-12, 2016
This exciting new certificate program will explore the changing dynamics of social investments and provide insights to create the next wave of innovation and progress.
We invite you to participate in Accelerating for Social Transformation, a week-long course in which you will think broader and deeper and learn from some of the leading thinkers and organizations on perceiving and adapting to change. This new course is a partnership between the University of Washington Bothell School of Business and the Catalytic Innovators Group.
Certification Facilitator
The program is curated and facilitated by Dr. Akhtar Badshah, Global Washington board member and seasoned executive with over 30 years of experience in international development managing a corporate philanthropic program and co-founding a global nonprofit for social enterprise. Badshah has taught architecture and urban development at MIT and is a published author, and an acclaimed international speaker. View more featured experts.
Click here for more information.
REGISTER NOW
Networking Happy Hour with Friends of GlobalWA, Humanosphere and World Affairs Council
Meet others in the Seattle area who are engaged with or interested in international development. No registration required!
FREE to attend.
Who:
Everyone
When:
Thursday, June 23
6:00pm – 8:00pm
Where:
Cuadra No. 32
2132 1st Ave
Seattle, WA 98121
Executive Director Roundtable featuring Amy White
Brown bag discussions that convene Executive Directors and senior executives to explore various leadership and management topics.
Our guest speaker is Amy White, Senior Community Relations and Public Affairs Officer for the Bill and Melinda Gates Foundation. Amy will provide an overview of the Gates Foundation's global work, discussing program strategies and a framework for the future. Bring your questions!
Amy White
Senior Officer, Community Relations & Public Affairs
Bill and Melinda Gates Foundation
Who: GlobalWA members ONLY
When:  Thursday, June 16 // 12:00pm – 1:00pm
Where: GlobalWA office // 500 Union Street // Seattle, WA 98101
If you are interested in calling in to participate remotely, please contact Pratima Stanton at pratima@globalwa.org
Fast Pitch: Taking Risks to Change the World


How can we take risks to change the world for the better?
Seattle is at the epicenter of disruptive thinking around complex global challenges and international development. Join us along with the Bill & Melinda Gates Foundation Visitor Center for a fast-paced evening as GlobalWA members present dynamic 2-minute pitches about their programs, solutions and out-of-the-box ideas designed to have a transformational impact on society and improve lives around the world. Conversations, idea generating and networking to follow the presentations.
Want to know who's pitching? Click here for bios of our presenters.
Want tips for giving a memorable pitch? Click here for fast pitch guidance and instructions.
Who
Everyone
What
Fast Pitch: Taking Risks to Change the World
When
Thursday, June 9
5:30 pm – 7:30 pm
Where
Bill and Melinda Gates Foundation Visitor Center
440 Fifth Avenue North
Seattle, WA 98109
This is a FREE event, but registration is required as space is limited.