May 16: Migration or Transformation: building the case for investing in vulnerable youth from Central America's Northern Triangle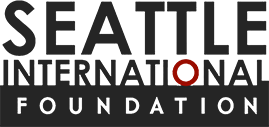 Whether it's here in the United States, or back in their home countries, the fate of young people from across the Central American youth diaspora is the subject of much debate. In particular, it is those young people from Central America's notorious Northern Triangle – Guatemala, El Salvador and Honduras – whose future lies hanging in the hands of policy makers and politicians.
Co-hosted by the Seattle International Foundation, Pangea Giving and Global Washington, Migration or Transformation: building the case for investing in vulnerable youth from Central America's Northern Triangle offers a new look at the traditional narrative. This panel of leaders and experts from the region will take a deep dive into the complex and interconnected challenges that Central America's young people face, helping to better understand the context where we are working, exploring any gaps around current development solutions, and offering thoughts about how we can better work together to develop a new narrative for Central America's youth.
SPEAKERS: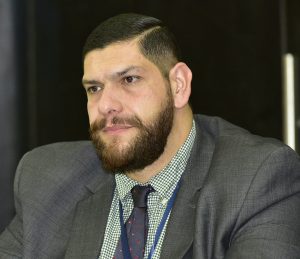 Arturo Aguilar
Executive Director
Seattle International Foundation
Jose Arturo Aguilar is an internationally-renown human rights' defender, investigator and political strategist with over 20 years championing justice and democracy in Latin America.
Most recently, he served as Senior Political Officer to Commissioner Ivan Velasquez, head of the UN-backed International Commission against Impunity in Guatemala (CICIG). The commission has been a driving force in a series of investigations against top government officials, and it even helped inspire a nationwide protest movement in 2015 that led to the resignation and eventual imprisonment of president Otto Perez Molina and at least 40 others for public corruption.
Prior to his work at CICIG, Aguilar was Secretary of Strategic and Private Affairs to Guatemala's first woman Attorney General, Claudia Paz y Paz, named by Forbes as one of the "five most powerful women changing the world" and a leading candidate for the 2013 Nobel Peace Prize. A key member during her tenure, Aguilar built key alliances with regional governments in Latin America, Europe and across all levels of the U.S. government. He was also instrumental in developing a large network of political contacts and allies across different sectors of society. The team made strides in the prosecution of organized crime resulting in a significant drop in impunity rates. They also made world history in the prosecution of Efrain Rios Montt, the first former head of state to be convicted of genocide by a court in his own country. Read more here.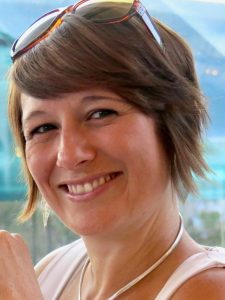 Corrina Grace
Executive Director
SERES
Corrina Grace is the Founder and Executive Director of SERES, a for-impact, nonprofit organization based in Guatemala that cultivates and catalyzes young leaders in Central America to build just and sustainable communities. Corrina founded SERES in 2009 and has worked to use her perspective and vitality towards building a forward-thinking, innovative organization that creates a generational shift towards sustainability in Central America. Under Corrina's leadership, the organization has grown to a movement of over 3,500 young sustainability leaders and over 90 certified youth ambassadors.
SERES approach to tackling sustainable development challenges has received numerous recognitions and awards, including receiving the prestigious 2015 UNESCO-Japan Prize for Education for Sustainable Development, being named a finalist for the 2015 Equator Prize, and being awarded the National Energy Globe, Guatemala in 2014. Corrina's work in sustainability education among Central American youth was also endorsed in her selection as one of 50 youth participants from over 5,000 candidates to attend the UNESCO World Conference on Education for Sustainable Development in Japan in 2014.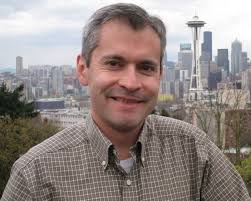 Jorge Barón
Executive Director
Northwest Immigrant Rights Project
Jorge L. Barón has served as the executive director of the Northwest Immigrant Rights Project (NWIRP) since April 2008, having previously worked as a staff attorney with the organization for two years. Jorge's passion in advocating on behalf of immigrants is firmly rooted in his own immigrant experience: he is originally from Bogotá, Colombia, and came to the United States at the age of thirteen. Jorge is a graduate of Yale Law School and Duke University and lives in Seattle with his wife Tyler and their three children, Isabella, Luna, and Luca.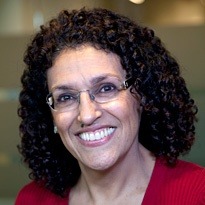 Maria Teresa Rojas
Director of Programs
Open Society International Migration Initiative
Maria Teresa Rojas is the director of programs for the Open Society International Migration Initiative, which she established as the founding director in 2010. Rojas has previously held several other positions at the Open Society Foundations, including director of the U.S. immigrant rights portfolio, deputy director of the U.S. Justice Fund, and associate director for communications.
Rojas has a varied background in management and communications in the nonprofit and public sectors, and has successfully structured and managed start-up operations. As the first general manager of New York City's Crosswalks Television Network, Rojas built five municipal cable channels from the ground up and instituted unprecedented television coverage of local government proceedings. She has been a television producer, radio correspondent, writer, and a New York Emmy nominee.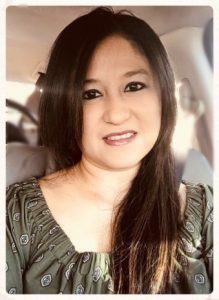 Lissette Vásquez Rojas
Executive Director
Myrna Mack Foundation
Lissette has been with the Myrna Mack Foundation (MMF) since 2003, and is currently the Executive Director. She works on topics related to justice, security and human rights with vulnerable groups: women, indigenous peoples, youth and LGTBI. Previously, Lissette worked with a United Nations justice program in support of the Public Ministry, and collaborated with the National Commission of Justice and the Police Reform Commission. Likewise, she has participated in hearings and/or events at the national and international level in the Inter-American Commission on Human Rights (IACHR), the UN, and the Inter-American Drug Abuse Control Commission (CICAD), in matters related to justice and human rights.
Through MMF Lissette is part of the Central America Monitor, which evaluates the assistance of the United States and the progress to reduce violence and insecurity, strengthen the rule of law, improve transparency and accountability, combat corruption and organized crime, protect human rights, and improve the mechanisms for the participation of civil society.
Lissette has also participated in the Articulator Group on Migrants in Guatemala, and in the process of notification and delivery of bodies from massacres of disappeared migrants in Mexico, mainly young people. This work is done in coordination with the Consulate of Mexico in Guatemala, the Attorney General of the Republic of Mexico and the Ministry of Foreign Affairs in Guatemala. She also has accompanied family members of missing migrants on extortion case complaints. Currently, she is coordinating an investigation in Honduras and Guatemala with the IUDPAS of the University of Honduras and the University of Notre Dame, on how corruption has an impact on the exercise of human rights and vulnerable young and migrant populations in Guatemala and Honduras.

Who:
Everyone
When:
Wednesday, May 16
3:30pm – 5:45pm
Abrazos documentary screening 5:00pm – 5:45pm
(Registration and networking opens at 3:00pm)
Where:
Global Washington
Westlake Tower
1601 Fifth Ave, Suite 1900
Seattle, WA 98101
Price:
Free. Space is limited. Registration Required
May 29: Networking Happy Hour with Friends of GlobalWA, WGHA, and World Affairs Council
Meet others in the Seattle area who are engaged with or interested in international development. This event is free to attend, but please support our generous host by purchasing a beverage and/or appetizer of your choice.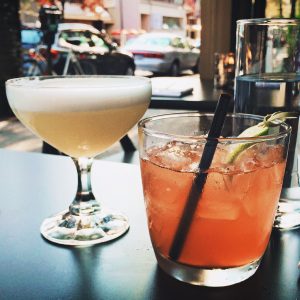 May 30: Menstruation Matters: Innovations and Partnerships for Dignity, Health, and Opportunity

Do you want to see progress on women and girls' health, education, gender equality and other Sustainable Development Goals? Consider a common denominator: menstruation.
In low- and middle-income countries, hundreds of millions of women and girls rely on improvised materials like rags, newspaper, leaves, and cardboard during their monthly cycles. Resorting to these unsanitary methods to manage their menstruation — combined with inadequate health education, sanitation and waste disposal facilities — leads to girls missing up to five days of school every month. Cultural taboos also contribute to a culture of fear and shame around periods, which can result in negative health, education, and economic repercussions for the girl or woman, her family, community, and country.
Washington State-based organizations like Days for Girls International and PATH are on the forefront of a growing menstrual health movement to tackle this issue. With research, innovative solutions, local and global partnerships, and advocacy efforts, we are making significant progress. In honor of the fifth annual Menstrual Hygiene Day, a global celebration, knowledge-sharing and advocacy campaign, we invite you to learn more, join in the conversation, and find the intersections among our efforts.
This event will include short presentations from Sandy Clark, Days for Girls International chief development officer, and Nancy Muller, PATH senior program officer, followed by Q&A moderated by Kristen Dailey, Global Washington executive director. For more information, please contact communications@daysforgirls.org
This event is FREE and open to the public, but registration is required.
June 14: "Where Love is Illegal" Gallery Opening at the Seattle Foundation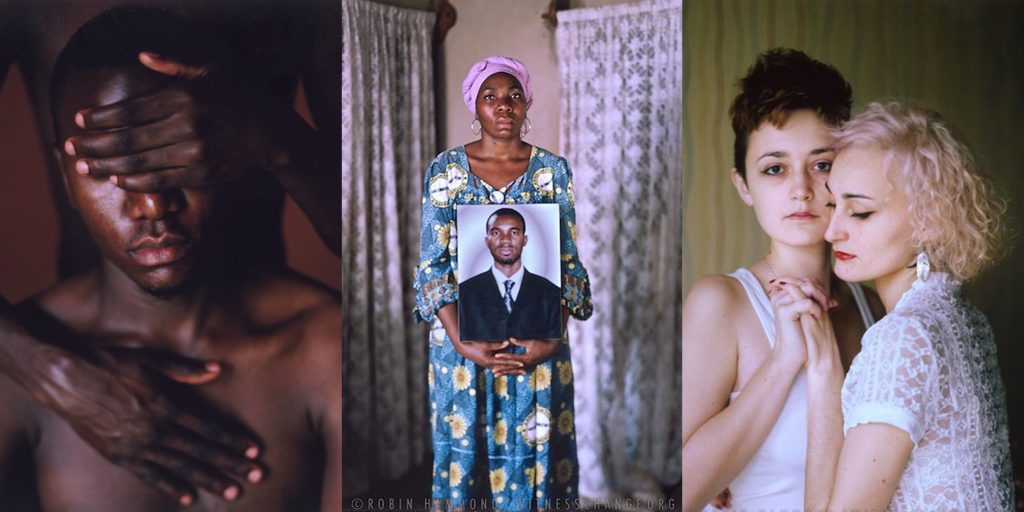 Join us for the opening of photographer Robin Hammond's compelling "Where Love is Illegal" exhibit in the Seattle Foundation gallery as we celebrate Pride month, learn about the state of LGBTIQ human rights around the world, and discuss connections between the global and local movements for equality and freedom. Seattle Foundation, in partnership with Pride Foundation and OutRight Action International, is curating a panel discussion that considers this topic, featuring the following speakers:
Siri May, UN Programs Coordinator – OutRight Action International
Taffy Maene, Executive Director – UTOPIA Seattle
Clara Rita "Claire" A. Padilla, Founder and Executive Director, EnGendeRights, the Philippines
Kris Hermanns, moderator – Pride Foundation
June 21: Shaping the Future of Sustainable Sourcing
In the best of circumstances, when companies purchase their raw materials from developing countries, the people living in those countries can reap enormous benefits – increasing their incomes, improving local services, growing their food security, and much more. However, when sourcing done by companies does not account for the local environmental and social needs, results can be catastrophic, both to local ecosystems and affected communities.
Protecting people and the environment, while also creating opportunities for sustainable economic growth, ensures shared prosperity for all people in developing countries, as well as long-term responsible stewardship of the planet.
Come join the conversation about sustainability in corporate supply chains, and reflect on how non-profits and for-profits together can lead the way to a more equitable, healthy and prosperous world.
This event is in partnership with Final Mile Logistics Seattle Working Group.
Speakers:
Robin Barr, Director, Americas, TFT
Margaret Henry, Director, Sustainable Agriculture, PepsiCo
Moderator: James Bernard, Director, Resonance
Who:
Everyone
When:
Thursday, June 21
3:00 – 4:30 p.m.
(Doors open at 2:30 p.m.)
4:30-5:30 p.m. Reception
Where:
Global Washington
Westlake Tower
1601 Fifth Ave, Suite 1900
Seattle, WA 98101
Price:
Non-Members: $35
GlobalWA Members: $25
Email  doni@globalwa.org  for member code
June 27: Up in the Air: Preparing for a Bumpy Ride in Global Travel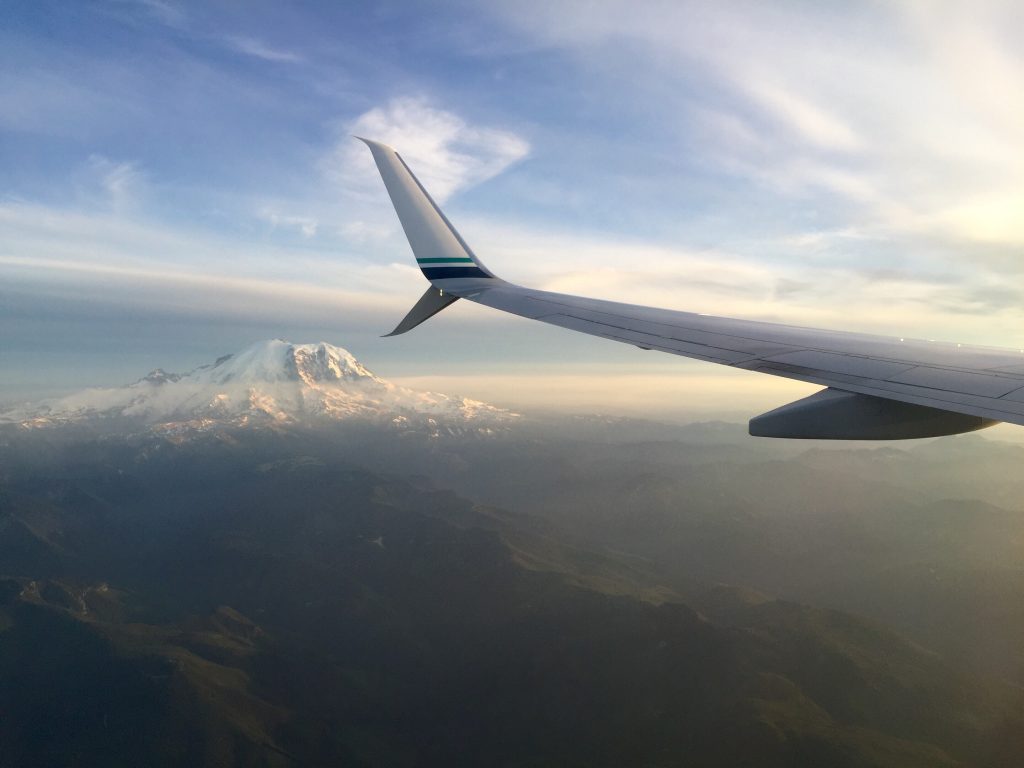 What does the travel ban mean for your organization? Will the new State Department travel classification impact your ability to work around the world? Travel risk management has become a high priority for organizations over the past few years due to a rise in incidents and security risks around the world. Join Global Washington and Key Travel for an informative panel discussion with risk and travel experts on how to mitigate travel risk.
Who:
Everyone
When:
Wednesday, June 27, 2018
3:00 – 5:00 p.m. (doors open at 2:30 p.m.)
5:00 – 5:30 p.m. reception
Where:
Global Washington
Westlake Tower
1601 Fifth Ave, Suite 1900
Seattle, WA 98101
Price:
Non-Members: $35
GlobalWA Members: $25
Email doni@globalwa.org for member code
Speakers:
Joe Gleason, Director, Risk Management, AHT Insurance
Cassie Walker, Business Development Manager, International SOS
Dustin O'Quinn, Shareholder, Immigration Team Chair, Lane Powell PC
Moderator: Eric Klunder, Senior Account Executive, Lynden International
Director, Risk Management
Joe Gleason is AHT's Director of Risk Management where he works directly with AHT clients to develop, refine, and maximize the efficiency of their global risk management systems. From initial risk strategy planning to continual risk management process and service examination, Joe's expertise is a completely unique asset to AHT and its clients.
Joe joined AHT in 2015 with over 17 years of experience in operations and global security roles at a large NGO where he provided direct support for 60+ field offices in complex and developing countries, conceptualized and built the organization-wide security management function, and negotiated contracts and managed relationships with security, crisis support and medical assistance providers. In this role he managed the organization's response to a range of crises and incidents, coordinating the effective employment of both internal and external resources.
Through is career, Joe has been a member of professional risk and security organizations including the Overseas Security Advisory Council International Development Working Group, the International NGO Safety and Security Association and the American Society of Industrial Security. A recognized thought leader on NGO risk management and duty of care, Joe has spoken on a range of topics including evacuation, crisis management and duty of care with InsideNGO, the Non Profit Risk Management Center, the Worldwide Broker Network and others
Business Development Manager
Cassie Walker leads Business Development in the Pacific Northwest for International SOS; informing and educating global organizations about various travel health, safety and security risks, as well as helping develop recommendations to help mitigate those risks. Cassie comes to International SOS with a strong passion for and background in travel and tourism, combined with a global mindset.
Cassie has been responsible for the growth and development of business for Egencia, Expedia, and zulily LLC. She led the various activities to drive each company's bottom line, working in completely diverse industries. She has a strong understanding of global operations to foster overall growth. Additionally, her experience gives her an understanding of the multiple aspects of Duty of Care and the importance of protecting a mobile workforce.
Cassie holds a Bachelor of Science degree in Tourism and is an active member of the local chapters of the Global Business Travel Association and GBTA LADDERS.
Shareholder, Immigration Team Chair
Dustin O'Quinn counsels clients of all sizes, from startups to Fortune 100 companies, in all areas of immigration law with a focus on the technology, energy, design, and financial industries. He develops immigration programs for startup companies in the technology industry and counsels clients on corporate structure, funding and investor relations. He also advises large corporations on the immigration implications of mergers and acquisitions, I-9 compliance, and government audits.
Dustin has significant experience representing employers in H-1B, H-2B, H-2A and L-1 visa matters, as well as uncommon classifications, including investor and extraordinary-ability visas, and maritime immigration matters.
Chambers® USA's Guide to America's Leading Lawyers for Business and its sources have stated that Dustin "stands out for his honest and humble demeanor, as well as his inclusive approach," and for "his willingness to answer all questions.
MODERATOR:
Senior Account Executive
Eric is a Senior Account Executive with Lynden International and has been involved in global logistics efforts for over 25 years both in first hand final mile oversight overseas as well as building stakeholder teams to complete projects and programs.  He has done extensive work with multinational corporations, business startups, USAID, the US Office of Foreign Disaster Assistance, UN agencies, international NGOs and other organizations operating worldwide.  Eric's roles have spanned from project lead on cargo charter flights to contract manager for large aid programs.  In 2016, he initiated the Final Mile Logistics Working Group in Seattle to bring together the northwest community in a networking and learning forum to encourage capacity-building partnerships. Eric is a graduate of James Madison University and the University of Virginia and is passionate about how world travel makes global champions
Nov 29: GlobalWA Annual Conference – Renewing Global Leadership

Some see our increasing global interdependence as a necessary driver of economic growth, peace, and stability. For others, however, it is a source of increased conflict, economic inequality and social strife. What type of leadership is called for? What are the roles of international non-profits, global companies, leading academic institutes, philanthropists and our U.S. government?
With this year's conference theme Renewing Global Leadership, the conference will examine these questions from a multi-stakeholder approach and a common vision of creating a more equitable, healthy, and prosperous world. Conference sessions will highlight the economic, political and cultural impact of globalization, as well as the growing need for global leaders to adapt to an evolving global order.
Who:
Everyone
When:
Wednesday, November 29 // 8:00am – 5:00pm
Where:
Bell Harbor International Conference Center
2211 Alaskan Way
Seattle, WA 98121
Price:
$250 (members) // $350 (non-members)
Email pratima@globalwa.org for member discount code.