Global Leadership Forum


Global Washington is partnering with the Global Leadership Forum (GLF) to provide an intensive professional development program for globally-oriented leaders in social purpose roles in philanthropy, education, government, non-profits, and for-profits. Peer cohorts meet over seven months and address management, leadership, and organizational development topics that are decided by the cohort. Topics can include such areas as program evaluation, strategic planning, identifying leadership styles, board relations, and cultural competencies. An emphasis is placed on building a trusted peer community where creative problem solving and real-time application of topics results in personal and organizational growth. Nominations and registration for mid-career and senior leaders is happening now. For more information go to www.glfglobal.org or email team@glfglobal.org
April 19: Women Hold Up Half the Cup – Empowering women in coffee-growing regions of the world
Join coffee growers, non-profit leaders, and for-profit executives for a reception alongside the Global Specialty Coffee Expo. This networking reception will feature organizations working on economic empowerment of women in coffee growing regions around the world. The Seattle region is known for coffee and is increasingly known as the hub for global development. Join your peers in conversations to support a more equitable and prosperous world.
Who:
Everyone
When:
Thursday, April 19
4:00pm – 6:30pm
Where:
Global Washington
Westlake Tower
1601 Fifth Ave, Suite 1900
Seattle, WA 98101
Price:
Free. Space is limited. Registration Required
April 2: How IDEO's Design-Thinking Methodology Supports Innovative Solutions to Global Challenges
Design thinking is changing the way we solve complex problems whether they are business or societal.  Jason Rissman, as Managing Director of OpenIDEO—IDEO's open innovation practice, knows the power of innovation and collaboration.  Working with communities and funders around the globe, Jason has built innovative solutions and collaborative networks for today's toughest societal problems, Jason has helped spark and supported innovation at scale through OpenIDEO for everything from food waste or plastic reduction to reproductive health or early childhood development.
Come and learn from Jason as he takes you through the power of design thinking to create innovative solutions and understand the power of networks and the role of community design to close the loop between individuals, communities and world-changing innovation.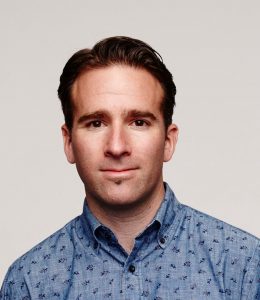 Jason Rissman
Managing Director
OpenIDEO
As Managing Director of OpenIDEO, Jason leads his team in expanding the impact of IDEO's Design Thinking methodology by allowing people everywhere to collaborate on pressing global issues.
Founded in 2010, OpenIDEO—IDEO's open innovation practice—enables people worldwide to come together and build solutions for today's toughest societal problems. Online and around the globe, OpenIDEO works with world-class partners to convene diverse communities that collectively develop ideas and accelerate social innovation. OpenIDEO's platform expands on the power of crowdsourcing, equipping participants with resources, connections, and design tools to create real impact.
Prior to his role at IDEO, Jason helped launch Google.org and grow projects that utilized technology for social impact across a broad range of issues, including: civic engagement, response to natural disasters, protection of endangered languages, expansion of Internet access, combating illicit networks, and supporting free expression. These diverse projects shared the ambitious aim to catalyze innovative solutions with global reach and transformative potential. Before his work with Google.org, Jason helped Google develop its mobile advertising business.
Jason is passionate about social innovation, collaboration, early-stage ventures and the potential to recruit new ideas and talent to tackle long-term challenges. Jason received his MBA from the New York University's Stern School of Business, and a BA from Cornell where he was named a Harrop and Ruth Freeman Prize Winner for Peace Studies.
Who:
Open to everyone. Targeted towards Chief Operating Officers, Chief Strategy Officers, Chief Executive Officers and Chief Innovation Officers.
When:
Monday, April 2
12:00pm – 2:00pm
Lunch will be provided
Where:
Global Washington
Westlake Tower
1601 Fifth Ave, Suite 1900
Seattle, WA 98101
Price:
GlobalWA Members: $35
Non-Members: $45
Email pratima@globalwa.org for member code
---
March 22: Networking Happy Hour with Friends of GlobalWA, WGHA and World Affairs Council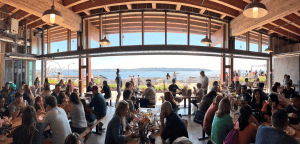 Meet others in the Seattle area who are engaged with or interested in international development.
No registration required!
FREE to attend.
Who:
Everyone
When:
Thursday, February 22
6:00pm – 8:00pm
Where:
Old Stove Brewing
1901 Western Ave
Seattle, WA 98101
Nov 29: GlobalWA Annual Conference – Renewing Global Leadership

Some see our increasing global interdependence as a necessary driver of economic growth, peace, and stability. For others, however, it is a source of increased conflict, economic inequality and social strife. What type of leadership is called for? What are the roles of international non-profits, global companies, leading academic institutes, philanthropists and our U.S. government?
With this year's conference theme Renewing Global Leadership, the conference will examine these questions from a multi-stakeholder approach and a common vision of creating a more equitable, healthy, and prosperous world. Conference sessions will highlight the economic, political and cultural impact of globalization, as well as the growing need for global leaders to adapt to an evolving global order.
Who:
Everyone
When:
Wednesday, November 29 // 8:00am – 5:00pm
Where:
Bell Harbor International Conference Center
2211 Alaskan Way
Seattle, WA 98121
Price:
$250 (members) // $350 (non-members)
Email pratima@globalwa.org for member discount code.