New Member Orientation
New to GlobalWA? Wondering how to take advantage of your member benefits? Attend New Member Orientation to connect with our staff and learn more about your membership.
Who: New GlobalWA Members
Where: GlobalWA Office // 500 Union Street, Suite 801 // Seattle, WA 98101
When: Wednesday, May 20  // 9:00am-10:00am
If you are interested in calling in to participate remotely, please contact Pratima Stanton at pratima@globalwa.org
Save the Date for future New Member Orientations:
Wednesday, Sep 16, 2015 RSVP
Networking Happy Hour with Friends of GlobalWA, Humanosphere and World Affairs Council
Meet others in the Seattle area who are engaged with or interested in international development. No registration required!
FREE to attend.
Who:
Everyone
When:
March 19, 2015
6:00pm – 8:00pm
Where:
The Pike Pub and Brewery
1415 1st Avenue
Seattle, WA 98101
Can President Obama's Billion Dollar Plan Change the Future of Central America?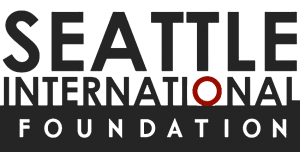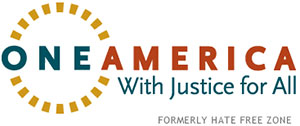 Can President Obama's Billion Dollar Plan Change the Future of Central America?
A panel discussion with experts from the region
On February 2, the Obama administration submitted its budget request for fiscal year 2016, which included a historic request of $1 billion for Central America. This aid is intended to help governments within the region, especially the countries of the "Northern Triangle" (El Salvador, Guatemala, and Honduras) address the violence, poor governance, and lack of economic opportunity driving migration from the region.
But can $1 billion from the United States change the future of Central America? This request would mean a three-fold increase in funding for the region. Leading experts from prominent think tanks in El Salvador, Honduras and Guatemala will explore the root causes of migration from Central America and the potential impact of President Obama's plan on the region.
Philanthropists, nonprofit staff, religious and community leaders, and students will gather to learn from these Central American experts, and then engage in a conversation about the future of Central America.
Opening Remarks:
Bill Clapp, Co-Founder & President of the Board, Global Washington and Seattle International Foundation
Moderator:
Enrique Cerna, Executive Producer & Anchor, KCTS 9
Panelists:
– Carlos Hernandez, Executive Director for Association for a Just Society, Honduras
– Manfredo Marroquin, Executive Director for Acción Ciudadana, Guatemala
– Roberto Rubio, Executive Director of Funde, El Salvador
– Alejandro Salas, Regional Director for the Americas, Transparency International, Germany
When:
Thursday, March 19, 2015
2:00pm – 2:30pm: Registration and Networking
2:30pm – 4:00pm: Panel Discussion
4:00pm – 5:00pm: Reception
Where:
The Harbor Club Seattle
Norton Building
801 2nd Ave # 1700
Seattle, WA 98104
Price:
$20 (GlobalWA members)
$25 (non-members)
$10 (students)
Email pratima@globalwa.org for member discount code.
Light refreshments will be provided.
Executive Director Roundtable
Brown bag discussions that convene Executive Directors and senior executives to explore various leadership and management topics.
Featured speaker:

Nancy Long, Executive Director – 501 Commons
501 Commons overview of support services for non-profits including a database of consultants, assessment of your organization's financial sustainability, and a volunteer service corps of professionals.
Who: GlobalWA Members ONLY
Where: GlobalWA Office // 500 Union Street, Suite 801 // Seattle, WA 98101
When:  Thursday, March 19 // 12:00pm-1:00pm
If you are interested in calling in to participate remotely, please contact Pratima Stanton at pratima@globalwa.org
Save the Date for future ED Roundtable Sessions:
Thursday, Apr 9, 2015 RSVP
Thursday, May 14, 2015 RSVP