Nov 29: GlobalWA Annual Conference – Renewing Global Leadership

Some see our increasing global interdependence as a necessary driver of economic growth, peace, and stability. For others, however, it is a source of increased conflict, economic inequality and social strife. What type of leadership is called for? What are the roles of international non-profits, global companies, leading academic institutes, philanthropists and our U.S. government?
With this year's conference theme Renewing Global Leadership, the conference will examine these questions from a multi-stakeholder approach and a common vision of creating a more equitable, healthy, and prosperous world. Conference sessions will highlight the economic, political and cultural impact of globalization, as well as the growing need for global leaders to adapt to an evolving global order.
Who:
Everyone
When:
Wednesday, November 29 // 8:00am – 5:00pm
Where:
Bell Harbor International Conference Center
2211 Alaskan Way
Seattle, WA 98121
Price:
Early Bird Price: $150 (members) // $250 (non-members)
Email pratima@globalwa.org for member discount code.
Regular price: $250 (members) // $350 (non-members)
Early Bird Ends Friday, August 18.
Aug 9: Managing Healthcare Logistics of the South Sudan Refugee Crisis in Uganda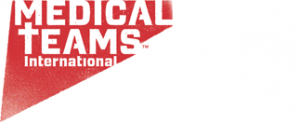 Who: Anyone interested in last mile logistics.
What:
GlobalWA member, Medical Teams International, will present on refugee support logistics on Managing Healthcare Logistics of the South Sudan Refugee Crisis in Uganda.
When:
Wednesday, Aug 9 // 5:00pm – 8:00pm
Please arrive before 6pm for easy access through elevators.
Where:
GlobalWA Board Room
1601 Fifth Ave, Suite 1900
Seattle, WA 98101
Price:
Free
Email eklunder@lynden.com for registration and more information.
Sponsors: