Global Leadership Forum


Global Washington is partnering with the Global Leadership Forum (GLF) to provide an intensive professional development program for globally-oriented leaders in social purpose roles in philanthropy, education, government, non-profits, and for-profits. Peer cohorts meet over seven months and address management, leadership, and organizational development topics that are decided by the cohort. Topics can include such areas as program evaluation, strategic planning, identifying leadership styles, board relations, and cultural competencies. An emphasis is placed on building a trusted peer community where creative problem solving and real-time application of topics results in personal and organizational growth. Nominations and registration for mid-career and senior leaders is happening now. For more information go to www.glfglobal.org or email team@glfglobal.org
May 16: Migration or Transformation: Building the case for investing in vulnerable youth from Central America's Northern Triangle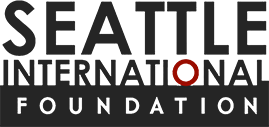 Whether it's here in the United States, or back in their home countries, the fate of young people from across the Central American youth diaspora is the subject of much debate. In particular, it is those young people from Central America's notorious Northern Triangle – Guatemala, El Salvador and Honduras – whose future lies hanging in the hands of policy makers and politicians.
Co-hosted by the Seattle International Foundation, Pangea Giving and Global Washington, Migration or Transformation: building the case for investing in vulnerable youth from Central America's Northern Triangle offers a new look at the traditional narrative. This panel of leaders and experts from the region will take a deep dive into the complex and interconnected challenges that Central America's young people face, helping to better understand the context where we are working, exploring any gaps around current development solutions, and offering thoughts about how we can better work together to develop a new narrative for Central America's youth.
SPEAKERS: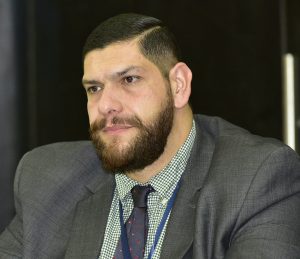 Arturo Aguilar
Executive Director
Seattle International Foundation
Jose Arturo Aguilar is an internationally-renown human rights' defender, investigator and political strategist with over 20 years championing justice and democracy in Latin America.
Most recently, he served as Senior Political Officer to Commissioner Ivan Velasquez, head of the UN-backed International Commission against Impunity in Guatemala (CICIG). The commission has been a driving force in a series of investigations against top government officials, and it even helped inspire a nationwide protest movement in 2015 that led to the resignation and eventual imprisonment of president Otto Perez Molina and at least 40 others for public corruption.
Prior to his work at CICIG, Aguilar was Secretary of Strategic and Private Affairs to Guatemala's first woman Attorney General, Claudia Paz y Paz, named by Forbes as one of the "five most powerful women changing the world" and a leading candidate for the 2013 Nobel Peace Prize. A key member during her tenure, Aguilar built key alliances with regional governments in Latin America, Europe and across all levels of the U.S. government. He was also instrumental in developing a large network of political contacts and allies across different sectors of society. The team made strides in the prosecution of organized crime resulting in a significant drop in impunity rates. They also made world history in the prosecution of Efrain Rios Montt, the first former head of state to be convicted of genocide by a court in his own country. Read more here.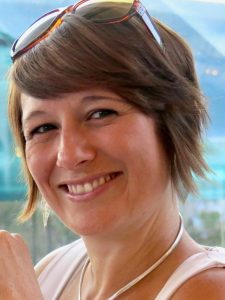 Corrina Grace
Executive Director
SERES
Corrina Grace is the Founder and Executive Director of SERES, a for-impact, nonprofit organization based in Guatemala that cultivates and catalyzes young leaders in Central America to build just and sustainable communities. Corrina founded SERES in 2009 and has worked to use her perspective and vitality towards building a forward-thinking, innovative organization that creates a generational shift towards sustainability in Central America. Under Corrina's leadership, the organization has grown to a movement of over 3,500 young sustainability leaders and over 90 certified youth ambassadors.
SERES approach to tackling sustainable development challenges has received numerous recognitions and awards, including receiving the prestigious 2015 UNESCO-Japan Prize for Education for Sustainable Development, being named a finalist for the 2015 Equator Prize, and being awarded the National Energy Globe, Guatemala in 2014. Corrina's work in sustainability education among Central American youth was also endorsed in her selection as one of 50 youth participants from over 5,000 candidates to attend the UNESCO World Conference on Education for Sustainable Development in Japan in 2014.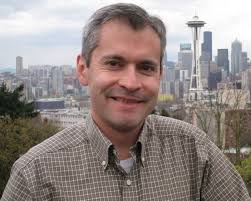 Jorge Barón
Executive Director
Northwest Immigrant Rights Project
Jorge L. Barón has served as the executive director of the Northwest Immigrant Rights Project (NWIRP) since April 2008, having previously worked as a staff attorney with the organization for two years. Jorge's passion in advocating on behalf of immigrants is firmly rooted in his own immigrant experience: he is originally from Bogotá, Colombia, and came to the United States at the age of thirteen. Jorge is a graduate of Yale Law School and Duke University and lives in Seattle with his wife Tyler and their three children, Isabella, Luna, and Luca.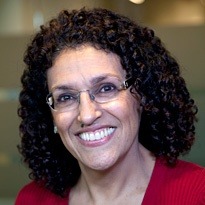 Maria Teresa Rojas
Director of Programs
Open Society International Migration Initiative
Maria Teresa Rojas is the director of programs for the Open Society International Migration Initiative, which she established as the founding director in 2010. Rojas has previously held several other positions at the Open Society Foundations, including director of the U.S. immigrant rights portfolio, deputy director of the U.S. Justice Fund, and associate director for communications.
Rojas has a varied background in management and communications in the nonprofit and public sectors, and has successfully structured and managed start-up operations. As the first general manager of New York City's Crosswalks Television Network, Rojas built five municipal cable channels from the ground up and instituted unprecedented television coverage of local government proceedings. She has been a television producer, radio correspondent, writer, and a New York Emmy nominee.
Who:
Everyone
When:
Wednesday, May 16
3:30pm – 5:00pm
Abrazos documentary screening 5:00pm – 5:45pm
(Registration and networking opens at 3:00pm)
Where:
Global Washington
Westlake Tower
1601 Fifth Ave, Suite 1900
Seattle, WA 98101
Price:
Free. Space is limited. Registration Required
April 25: How Data and Technology Can Advance the Sustainable Development Goals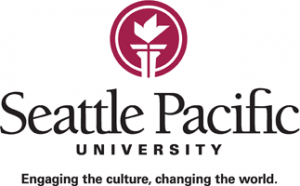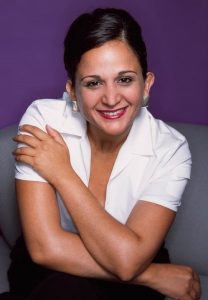 United Nations Chief Information and Technology Officer,
Assistant Secretary-General Atefeh Riazi
Ms. Atefeh Riazi, a U.S. national born in Iran, will be in Seattle to talk about the Sustainable Development Goals and how data and technology can help advance shared objectives. Ms. Riazi recognizes the critical role that innovative ideas and technology will play to help improve the overall work of the UN in international peace and security, human rights, international law and humanitarian aid.
This event also includes an on-stage interview of Ms. Riazi by Technology Access Foundation Executive Director Trish Millines Dziko about Ms. Riazi's efforts to bring more women and girls into the technology field.
Who:
Everyone
When:
Wednesday, April 25
6:30 – 7:00 pm Registration
7:00 – 8:30 pm Program
Where:
Seattle Pacific University
3rd Floor of Gwinn Commons
3310 Sixth Ave W
Seattle, WA 98119
Price:
This event is free and open to the public, but registration is required.
April 19: Women Hold Up Half the Cup – Empowering Women in Coffee-Growing Regions of the World
Join coffee growers, non-profit leaders, and for-profit executives for a reception alongside the Global Specialty Coffee Expo. This networking reception will feature organizations working on economic empowerment of women in coffee growing regions around the world. Brush up on the issue of gender equity in coffee value chains, and join your peers in conversations to support a more equitable and prosperous world.
Speakers: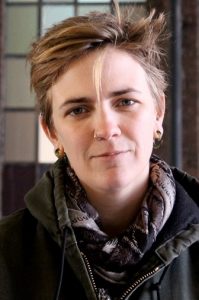 Colleen Anunu
Director of Coffee Supply Chain
Fair Trade USA
Colleen Anunu started her career as a barista, roaster and coffee buyer for New York's award-winning Gimme! Coffee. After leaving the sensory world for a master's degree in International Development at Cornell University, Colleen now works to advance equitable trade initiatives as Director of Coffee Supply Chain at Fair Trade USA, where she leads strategic research focused on impact and production economics, grant-funded partnerships and operations management for the coffee category. As a Director of the Specialty Coffee Association, Colleen serves as the Vice Chair of the Research Center and Advocacy Center, and is the lead on the SCA's task force for Equity, Diversity and Inclusion.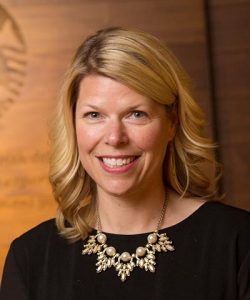 Kelly Goodejohn
Director, Social Impact and Public Policy
Starbucks
Kelly Goodejohn is director of social impact and public policy for Starbucks. She leads the company's strategy and governance of its ethical sourcing programs, including C.A.F.E. Practices for coffee, Cocoa Practices and Supplier Social Responsibility program for manufactured goods.
Kelly and her team implement Starbucks ethical sourcing programs throughout the company's global procurement organization and apply a comprehensive set of environmental, social and economic best practices to guide the company's responsible buying practices.  The programs focus on continuous improvement and capacity building, including farmer loans program. Kelly and her team engage with many organizations to support the ambition of developing our supplier partners including Conservation International, Global Social Compliance Program, World Cocoa Foundation in addition to industry affiliations. Kelly currently is a member of the SCAA Sustainability Council and the NCA Sustainability Task Force.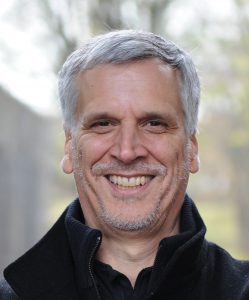 Frank Rubio
Global Head, Agriculture
Oikocredit
Frank Rubio is Oikocredit's Head of Global Agriculture. Oikocredit is a Netherlands-based social investor that operates in 70 countries worldwide, working for the triple-bottom-line of people, planet and profit. Frank has 25 years' experience in microfinance and agricultural development through organizations such as Catholic Relief Services, CARE-USA and the Inter-American Development Bank. He currently manages Oikocredit's worldwide agricultural lending portfolio of €150 million. Oikocredit's AgriUnit works closely with smallholder farmers to provide flexible financial services that meet the growing demands of our agricultural partners and increase our social impact worldwide.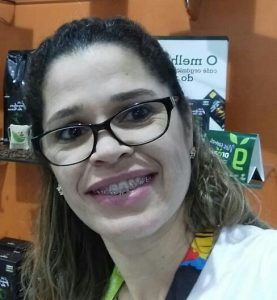 Andrea Ribeiro Gonçalves Mendes
Financial Manager
COOPFAM
Andrea is Coopfam's financial manager and has been working for the cooperative since 2011. Trained as an accountant, she is responsible for the short and long-term financial planning and the strengthening of Coopfam's relationship with partners in order to achieve all strategic goals related to the main pillars of the organization (Coffee, Family, Environment and Community). Andrea is also responsible for the export delivery process and is closely involved in financial management of the MOBI project.
Andrea is very proud and pleased to be part of this great family both professionally and personally—her husband is a coffee farmer and a cooperative member—which aims to improve not only the social, educational and financial well-being of all its members but also of the whole community.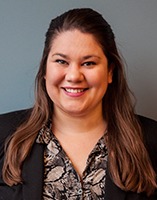 KJ Zunigha
Impact Evaluation Officer
Global Partnerships
KJ Zunigha joined Global Partnerships in December 2014 as Impact Evaluation Officer and is responsible for measuring the social impact of GP's investments. She manages the collection and reporting of impact data and supports partners in delivering timely, accurate and consistent data.
KJ brings experience in monitoring and evaluation, data analysis and data visualization from her 4+ years at PATH, where she managed the collection, analysis, and reporting of key programmatic indicators across PATH's 200+ projects worth over $300 million. She also brings experience in organizational strategy and operational effectiveness measurement. KJ received her BA in international studies and Spanish from Seattle University, and received her Master of Public Administration degree from Seattle University. KJ was born and raised as an expat in the Middle East, and has lived in Saudi Arabia, Bahrain, the United Arab Emirates and Spain.
Who:
Everyone
When:
Thursday, April 19
4:00pm – 6:30pm
Where:
Global Washington
Westlake Tower
1601 Fifth Ave, Suite 1900
Seattle, WA 98101
Price:
Free. Space is limited. Registration Required
Event Sold Out 
April 17: Networking Happy Hour with Friends of GlobalWA, WGHA and World Affairs Council
Meet others in the Seattle area who are engaged with or interested in international development. This event is free to attend, but please support our generous host by purchasing a beverage and/or appetizer of your choice.
Nov 29: GlobalWA Annual Conference – Renewing Global Leadership

Some see our increasing global interdependence as a necessary driver of economic growth, peace, and stability. For others, however, it is a source of increased conflict, economic inequality and social strife. What type of leadership is called for? What are the roles of international non-profits, global companies, leading academic institutes, philanthropists and our U.S. government?
With this year's conference theme Renewing Global Leadership, the conference will examine these questions from a multi-stakeholder approach and a common vision of creating a more equitable, healthy, and prosperous world. Conference sessions will highlight the economic, political and cultural impact of globalization, as well as the growing need for global leaders to adapt to an evolving global order.
Who:
Everyone
When:
Wednesday, November 29 // 8:00am – 5:00pm
Where:
Bell Harbor International Conference Center
2211 Alaskan Way
Seattle, WA 98121
Price:
$250 (members) // $350 (non-members)
Email pratima@globalwa.org for member discount code.