New Member Orientation
New to GlobalWA? Wondering how to take advantage of your member benefits? Attend New Member Orientation to connect with our staff and learn more about your membership.
Who: New GlobalWA Members
Where: GlobalWA Office // 500 Union Street, Suite 801 // Seattle, WA 98101
When: Wednesday, Feb 18  // 9:00am-10:00am
If you are interested in calling in to participate remotely, please contact Pratima Stanton at pratima@globalwa.org
Save the Date for future New Member Orientations:
Wednesday, May 20, 2015 RSVP
Wednesday, Sep 16, 2015 RSVP
Explaining U.S. Immigration Policy: Featuring Sonia Nazario, Pulitzer Prize winning author of Enrique's Journey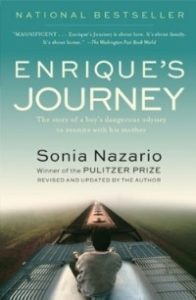 Thursday, December 4th
7:00 PM (Registration 6:30 PM)
Pigott Auditorium, Seattle University
$5 Students; $10 General Public
In the last year, over 60,000 unaccompanied immigrant children have reached the southern United States border. The vast majority of them are from El Salvador, Guatemala and Honduras. A number of these Central American children have arrived in Washington state.
You are invited to hear from Pulitzer Prize winning author Sonia Nazario, and her account of one of these children's perilous journey from Honduras to the United States. In Enrique's Journey, Sonia details a Honduran boy's quest for his mother, eleven years after she was forced to leave her starving family to find work in the U.S. This story represents the desperate state of children in Central America that are fleeing poverty, gang inscription, violence and sexual trafficking, and that are faced with these same risks during their journey north.
As part of the event, Sonia will be joined by the following for a panel discussion:
Jorge L. Barón, Executive Director of the Northwest Immigrant Rights Project
Larkin VanDerhoef, Northwest Regional Board Member, NPH USA (Nuestros Pequenos Hermanos)
Marc McLeod (moderator), Director of the Latin American Studies program at Seattle University
The panel will frame elements of Enrique's Journey in the context of modern U.S. immigration policy to discuss the legal and political debate surrounding unaccompanied immigrant children, analyze the "push" and "pull" factors of immigration from Central America, and offer solutions to resolve these circumstances.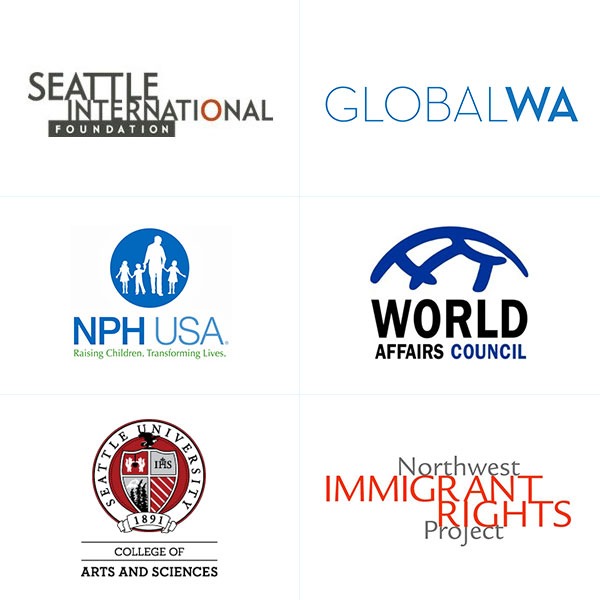 GlobalWA 6th Annual Conference


Join us December 3, 2014 at Bell Harbor Conference Center in Seattle, WA for GlobalWA's 6th Annual Conference!
Through November 23
Members: $175
Non-members: $250
November 24 through December 1
Members: $250
Non-members: $325
Email Pratima Stanton, pratima@globalwa.org, to receive your member discount code.
Global Washington's annual conference is well known and well respected for convening the international development community on the west coast. Participants include NGO practitioners, CSR business executives, research experts, philanthropists and others working on global issues. Conference sessions will highlight successful partnerships, groundbreaking innovations and productive failures within global development.
For more information, please visit our 2014 Conference Page.