GlobalWA 6th Annual Conference


Join us December 3, 2014 at the Bell Harbor Conference Center in Seattle, WA for GlobalWA's 6th Annual Conference!
Register before September 15 to receive our early bird rate:
Members: $125 – enter member discount code at check out. (Email Pratima Stanton, pratima@globalwa.org, to receive your member discount code.)
Non-Members and Individual Ambassadors: $175
Rates after September 15:
Members: $175
Non-Members and Individual Ambassadors: $250
Global Washington's annual conference is well known and well respected for convening the international development community on the west coast. Participants include NGO practitioners, CSR business executives, research experts, philanthropists and others working on global issues. Conference sessions will highlight successful partnerships, groundbreaking innovations and productive failures within global development.
Bringing Down the Walls: The Networked Nonprofit with Jane Wei-Skillern
Join Global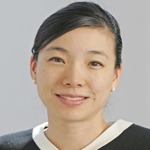 Washington and the Housing Development Consortium as we welcome Haas UC Berkeley Professor Jane Wei-Skillern for a half-day workshop on successful nonprofit partnerships. We will discuss common sets of principles shared by effective networks, participants will have an opportunity to share their own experiences through peer discussions, and you will walk away with a greater understanding of how to apply research and success stories to your own work. Learn how to get to scale by leveraging powerful collaborations.
Networking Happy Hour with Friends of GlobalWA, Humanosphere and World Affairs Council
Meet others in the Seattle area who are engaged with or interested in international development.

Who: Friends of GlobalWA, Humanosphere and World Affairs Council
Where: Assembly Hall // 2121 6th Ave// Seattle, WA 98121
When: Thursday, September 18// 6:00pm-8:00pm
Cost: Free to attend & no RSVP required!
Executive Director Roundtable
Brown bag discussions that convene Executive Directors and senior executives to explore various leadership and management topics.
Our guest speaker for September will be Aze Malawo, Adviser to the African Union Mission. Aze will be speaking about the 2014 U.S-Africa Leaders Summit, which took place in Washington, D.C. in August.
Who: GlobalWA Members ONLY
Where: GlobalWA Office // 500 Union Street, Suite 801 // Seattle, WA
When:  Thursday, Sep 11 // 12:00pm-1:00pm
Click Here to RSVP
If you are interested in calling in to participate remotely, please contact Pratima Stanton at pratima@globalwa.org
Save the Date for future ED Roundtable Sessions:
Oct 9, 2014: RSVP
Nov 13, 2014: RSVP
New Member Orientation
New to GlobalWA? Wondering how to take advantage of your member benefits? Attend New Member Orientation to connect with our staff and learn more about your membership.
Who: New GlobalWA Members
Where: GlobalWA Office // 500 Union Street, Suite 801 // Seattle, WA
When: September 10  // 9:00am-10:00am
Click HERE to RSVP
If you are interested in calling in to participate remotely, please contact Pratima Stanton at pratima@globalwa.org
Save the Date for future Orientation Sessions:
November 12th, 2014 // RSVP