Nov 29: GlobalWA Annual Conference – Renewing Global Leadership

Some see our increasing global interdependence as a necessary driver of economic growth, peace, and stability. For others, however, it is a source of increased conflict, economic inequality and social strife. What type of leadership is called for? What are the roles of international non-profits, global companies, leading academic institutes, philanthropists and our U.S. government?
With this year's conference theme Renewing Global Leadership, the conference will examine these questions from a multi-stakeholder approach and a common vision of creating a more equitable, healthy, and prosperous world. Conference sessions will highlight the economic, political and cultural impact of globalization, as well as the growing need for global leaders to adapt to an evolving global order.
Who:
Everyone
When:
Wednesday, November 29 // 8:00am – 5:00pm
Where:
Bell Harbor International Conference Center
2211 Alaskan Way
Seattle, WA 98121
Price:
Early Bird Price: $150 (members) // $250 (non-members)
Email pratima@globalwa.org for member discount code.
Regular price: $250 (members) // $350 (non-members)
July 27: Serving Global Populations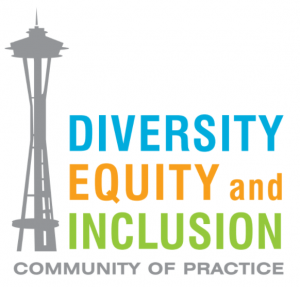 Join Fred Hutch, Global Washington, and our guest speaker Dr. Raabya Rossenkhan, a Postdoctoral Researcher in the Vaccine and Infectious Disease Division (VIDD) at Fred Hutch, for a conversation about what it means to serve global populations.
Dr. Rossenkhan is from Botswana and will talk about her diverse career and research experiences locally and in Africa. Her experiences underscore the importance of diversity and cultural humility in a research setting towards advances in science and global equity.
Speaker: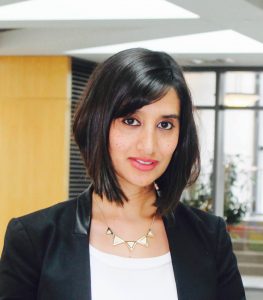 Dr. Raabya Rossenkhan (MSc., PhD)
Postdoctoral Researcher
Fred Hutch
Raabya is a virologist and her research at Fred Hutch builds on her expertise studying early HIV-1 infection. Working with world class researchers in VIDD, her primary research, funded by the Gates foundation, involves better estimating the time of HIV-1 infection towards improved vaccine efficacy assessment. She began her career in HIV research through a collaboration between the University of Botswana, Botswana Harvard AIDS Institute Partnership and Harvard School of Public Health in 2003.
Raabya hopes to engage her audience with intricate narratives of the successes and challenges along her journey and contributions from Gaborone to Boston and Seattle. Her research interests reflect a discernible passion for translating science into the needs of the community that she serves.
When:
Thursday, July 27 // 3:00pm – 5:00pm
3:00pm – 3:30pm: Registration, Networking and Reception
3:30pm – 5:00pm: Program
Where:
Fred Hutch Campus – Pelton Auditorium
1100 Fairview Ave N
Seattle, WA 98109
Price:
Free
Contact jcotto@fredhutch for more information.
INVITE ONLY
July 19: Careers in International Development


Global development professionals speak about their career paths and provide tips for interns and students interested in international development.
Panelists: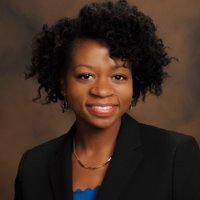 Jodi-Ann Burey
Health Systems Associate
VillageReach
Jodi-Ann Burey supports the design, implementation, and business development for VillageReach's global health innovations. She also serves as Co-Chair for the Seattle Diversity, Equity and Inclusion Community of Practice. Jodi-Ann holds a Master of Public Health from the University of Michigan and a Bachelor of Arts in Communications from Boston College.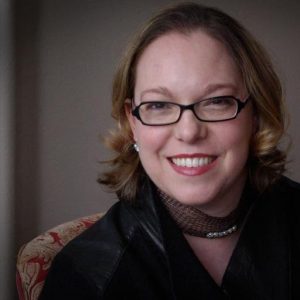 Andie Long
Director of Communications and Marketing
Global Washington
Andie Long has spent 15 years providing strategic communications support for organizations in global development, finance, technology and healthcare. Prior to joining Global WA, Andie served as Senior Communications Officer at Mercy Corps for over five years, where she led communications campaigns to heighten the organization's profile and advance fundraising and advocacy goals. Before Mercy Corps, Andie spent nine years at Waggener Edstrom, a leading strategic communications firm, where she managed media campaigns for bioscience and healthcare companies. She holds a Bachelor's degree in Political Science from Carleton College, as well as a Certificate in Game Design from the University of Washington.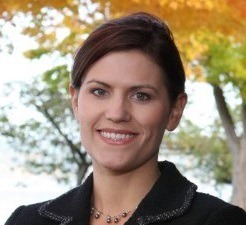 Heidi Peterson
Executive Director
Mobility Outreach International
Heidi's experience over the past 20 years has focused on serving many large, international nongovernmental (INGO), multilateral, and philanthropic organizations. She is a proven innovator and versatile leader, and possesses a deep understanding of the dynamics of the health sector. She holds a B.A. in Political Science from Boise State University, and an M.P.A. from the Daniel J. Evans School of Public Affairs at the University of Washington. She became the Executive Director of Mobility Outreach International (MOi) in 2017. Her prior experience while based in San Francisco, Seattle and New Delhi India includes working with JDRF, PATH, Room to Read, CARE INDIA, CARE USA, Global Partnerships, Washington Works and United Way.
Moderator details coming soon.
Who:
Everyone
When:
Wednesday, July 19 // 3:00pm – 5:00pm
3:00pm – 4:30pm: Program
4:30pm – 5:00pm: Reception
Where:
GlobalWA Event Space
Westlake Tower
1601 Fifth Ave, Suite 1900
Seattle, WA 98101
Price:
Free – space is limited