GlobalWA Spring Member Celebration!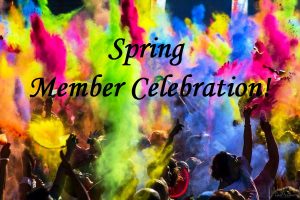 You work hard every day to make the world a better place.  Now it's time to party!
We're celebrating Global Washington's first five years, and kicking off the next five in style.
Enjoy dinner, drinks and entertainment, mingle with others active in the global development community, and learn about exciting new things going on at GlobalWA.
And, you could walk away with one of our fabulous auction items.
Here are a few among the many available:
Private tour of The Gates Foundation and Theo Chocolate Factory tours
$1000 Nordstrom shopping spree
Two round-trip Alaska Airline tickets with a seven-day stay in Hawaii
Two nights at the Westin Seattle Hotel
Gift certificates to local restaurants, wineries and spas, and tickets to local attractions and sports teams!
When:
Friday, May 30, 2014
6pm – 9pm (program begins at 7pm)
Where:
415 Westlake
415 Westlake Avenue North
Seattle, WA 98109
Tickets:
$65/person
Friends of GlobalWA and their guests
Cost includes dinner, drinks and entertainment
We encourage GlobalWA members to donate auction items.
Please contact Kathleen Arthur at karthur@seaif.org to contribute.
Net proceeds from the auction will be used to promote our members and the global development sector in Washington State.

Networking Happy Hour with Friends of GlobalWA & Humanosphere
Meet others in the Seattle area who are engaged with or interested in international development. During the month of April, we will be meeting at Assembly Hall in downtown Seattle.
Who: Friends of GlobalWA  & Humanosphere
Where: Assembly Hall // 2121 6th Ave// Seattle, WA 98121
When: Thursday, May 15th // 6:00-8:00pm
Cost: Free to attend & no RSVP required!
Howard Behar – It's Not About the Coffee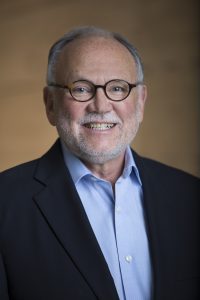 Knowing how to motivate and develop employees effectively can be a challenge for any manager. It's also one of the keys to organizational success.
Don't miss this informative session with Howard Behar, former President of Starbucks North America and Starbucks Coffee International. Behar will share highlights from his 20 years of inspiring greatness in his Starbucks teams.
When:
Wednesday, May 14, 2014
Registration and Networking:  11:30 a.m.
Lunch Begins:  12:00 p.m.
Program:  12:15 p.m. – 1:15 p.m.
Where:
Seattle Metropolitan Chamber of Commerce Office
(Microsoft Events Center)
1301 5th Ave, Suite #1500, Seattle, WA 98101
Tickets:
GlobalWA Member Price:  $25 (please use member code at check out)
For member code, email pratima@globalwa.org
GlobalWA Non-Member Price:  $45
RSVP Here
Space is limited — Get your tickets today.
Thank you to our event sponsor: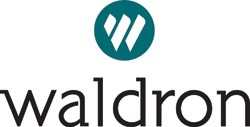 About Howard Behar
"You grow people, and people grow the business."
Howard Behar's career in business spans over 50 years, all in consumer-oriented businesses in several industries. He spent 21 years with Starbucks Coffee, where he led the domestic business, as President of North America, and was the founding President of Starbucks International. During his tenure, he helped the company grow from 28 stores to over 15,000 stores on five continents. He served on the Starbucks Board of Directors for 12 years before retiring in 2008.
Howard now serves on the boards of several for-profit and nonprofit organizations. They include Anna's Linens, Sterling Savings Bank, Education Elements, and the advisory boards of Anthos Capital and Roadtrip Nation. His nonprofit commitments are to the University of Washington Foundation, and he serves as a Trustee of the Biller Family Foundation. He is also involved in the UW Business School mentoring program.
Howard is committed to the development and education of our future leaders and has been a longtime advocate of the Servant Leadership Model. He has authored a book on leadership, titled It's Not About the Coffee.
He lives in Seattle, Washington, with his wife Lynn, and enjoys spending time with his children and grandchildren. Boating is his favorite hobby, and he explores the waterways from Seattle to Alaska.
New Member Orientation
New to GlobalWA? Wondering how to take advantage of your member benefits? Attend New Member Orientation to connect with our staff and learn more about your membership.
Who: New GlobalWA Members
Where: GlobalWA Office // 500 Union Street, 9th floor Conference Room // Seattle, WA
When: Tuesday, May 13  // 9:00am-10:00am
Click HERE to RSVP
If you are interested in calling in to participate remotely, please contact Pratima Stanton at pratima@globalwa.org
Save the Date for Future Orientation Sessions:
Executive Director Roundtable
Brown bag discussions that convene Executive Directors and senior executives to explore various leadership and management topics.
Featured Guest: Kristen Dailey, Interim Executive Director, Global Washington
Who: GlobalWA Members ONLY
Where: GlobalWA Office // 500 Union Street, Suite 801 // Seattle, WA
When:  Thursday, May 8 // 12:00-1:00pm
Click Here to RSVP
If you are interested in calling in to participate remotely, please contact Pratima Stanton at pratima@globalwa.org