New Member Orientation
New to GlobalWA? Wondering how to take advantage of your member benefits? Attend New Member Orientation to connect with our staff and learn more about your membership.
Who: New GlobalWA Members
Where: GlobalWA Office // 500 Union Street, Suite 801 // Seattle, WA 98101
When: Wednesday, May 20  // 9:00am-10:00am
If you are interested in calling in to participate remotely, please contact Pratima Stanton at pratima@globalwa.org
Save the Date for future New Member Orientations:
Wednesday, Sep 16, 2015 RSVP
On the Human Rights Frontier: The Global Struggle for LGBT Equality
LGBT equality is a defining civil rights issue of our generation. While LGBT groups have achieved remarkable, rapid progress in many Western democracies, other regions of the world continue to repress and actively discriminate against LGBT individuals. Come listen and engage with international experts and transnational activists working towards global LGBT equality.
The UW Master of Arts in Applied International Studies at the Jackson School of International Studies, in collaboration with the World Affairs Council of Seattle and Crosscut, is hosting this event as part of a new public series titled Intersections in International Affairs. These events are free and open to the public. They are designed to engage the growing community of international affairs stakeholders in honest and provocative conversations about the work occurring at the intersections of government, business and philanthropy. And how we can do this work better.
This series is made possible by the generous support of the Henry M. Jackson Foundation.
When:
May 13, 2015
5:30pm – 8:00pm
Where:
Sole Repair
1001 East Pike Street
Seattle, WA 98122
Parking:
Pay lots and street parking are available
Panelists: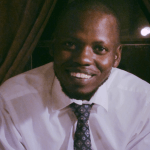 Anthony Adero
Anthony Adero is Kenyan and is currently seeking asylum. He has been living in Seattle for almost three years. He has a strong background working with diverse LGBT communities on broader issues related to health programs, as well as on social justice and human rights advocacy with non-governmental organizations and the United Nations in Kenya and East Africa. He has facilitated discussions, meetings and actions within the community related to Spirituality, immigration, Community Mobilization, Linkage to HIV care, High Impact Prevention, Social Justice and HIV Policy. Currently, he is involved in Seattle's LGBT community and in mobilization efforts by providing his skills and expertise to Seattle LGBT and HIV organizations to address issues related to LGBT immigrants.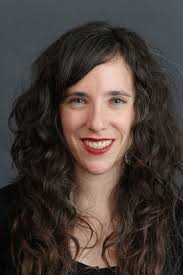 Jessica Stern
Jessica Stern, executive director of the International Gay and Lesbian Human Rights Commission (IGLHRC), specializes in gender, sexuality and human rights globally. As the first researcher on LGBT rights at Human Rights Watch and a Ralph Bunche Fellow at Amnesty International, she conducted fact-finding investigations and advocacy in relation to Iran, Kyrgyzstan, South Africa and the United Arab Emirates. She has campaigned extensively for social and economic justice in the United States for the Center for Constitutional Rights, the National Gay & Lesbian Task Force, the Urban Justice Center and as a founding collective member of Bluestockings. A past board member of Queers for Economic Justice, she currently serves on the board of the International Bar Association's Committee on LGBT Rights and the Law. Educated at the London School of Economics, she teaches at Columbia University.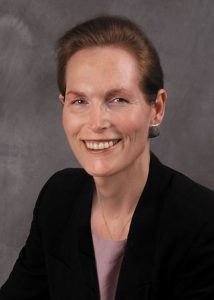 Marsha Botzer
Marsha Botzer has served the lesbian, gay, bisexual, transgender and progressive communities in various roles for over 35 years. Marsha founded Ingersoll Gender Center and continues to serve the organization. Marsha was an early member of Hands Off Washington, a founding member of Equality Washington, and served as a board member for Pride Foundation, Safe Schools Coalition, Lambert House and Seattle Counseling Service. Marsha was a founding board member of Equal Rights Washington and co-chair of the Seattle City LBGT Commission. Marsha served as co-chair of The National LGBTQ Task Force in 2005-6 and again in 2009-10. She is a founding member of the Out In Front Leadership Project and served on the World Professional Association for Transgender Health board of directors during development of the Version 7 Standards of Care. In 2008 Marsha served as a national co-chair of the Obama Pride Campaign. In 2009 she served on the Leadership Committee for the Equality Across America March in Washington D.C., speaking at the Capitol Rally. Since 2011 she has been a Faculty member of the Los Angeles LGBTQ Community Center's Emerging Leader's Project, focusing on work with China. In 2014 Marsha joined the national CenterLink Board and the Seattle-based Center for Children and Youth Justice. Marsha received the Virginia Prince Lifetime Achievement Award from the International Federation for Gender Education, and in 2006 Lambda Legal selected Marsha to receive its Civil Rights Hero Award. In 2007 she was given The Task Force Leadership Award and in 2009 Marsha received the Jose Julio Sarria Civil Rights Award. In 2011 Marsha received the Washington State GLBT Bar Association Award for Community Service, in 2013 the Inaugural U.S. Edition Trans 100 List selected Marsha for membership and in 2014 she received the Gay City Community Leadership Award.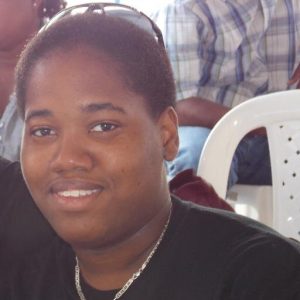 Angeline Jackson
Angeline Jackson is one of Jamaica's youngest out LGBT activists. She has been involved in the HIV and LGBT rights field for over 8 years. Angeline is a survivor of corrective rape and uses her experience as one of the driving forces behind in her activism. In 2013, she co-founded Quality of Citizenship Jamaica, the first registered organization for lesbian, bisexual and transgender women on the island. She is the recipient of the St. Paul's Foundation Hero's Award for 2014. Angeline has made presentations at numerous events, including the Inter-American Commission on Human Rights, the Human Rights First IDAHOT event in 2014 and the National LGBTQ Task Force: Creating Change 2015 to name a few.
Moderator:

Amie Bishop
Amie Bishop currently works as an independent global health consultant focusing on women's health; health access for marginalized populations, especially sexual minorities; and the intersection of human rights and public health. Amie also has been on the board of directors for the International Gay and Lesbian Human Rights Commission since 2006 and currently is the board's co-chair. In this capacity, she has worked with a number of human rights groups in various countries to advance equality for lesbian, gay, bisexual and transgender people. She also currently serves on the Civic Council for the Jackson School of International Studies' Master of Arts in Applied International Studies at the University of Washington, advising on content regarding human rights for lesbian, gay, bisexual, transgender and intersex (LGBTI) people globally. Until August 2014, she worked for PATH, a Seattle-based, non-profit international health organization, where she served for more than 25 years in a variety of leadership and technical capacities. During her long career, she has worked in more than 20 countries across Africa, Asia, Latin America, the Caribbean and Eastern Europe. She has a Master of Public Health and a Master of Science in Social Work, both from Columbia University. She was a Peace Corps volunteer in Morocco in the early 1980s, founding a school for children with disabilities in Marrakech.
The Intersections in International Affairs series is brought to you by the University of Washington's Master of Arts in Applied International Studies in collaboration with the World Affairs Council of Seattle and Crosscut, and is made possible by the generous support of the Henry M. Jackson Foundation.
Promotional partners include Global Washington, the Greater Seattle Business Association, Quality of Citizenship Jamaica, the International Gay and Lesbian Human Rights Commission, and the University of Washington's Center for Human Rights.
Networking Happy Hour with Friends of GlobalWA, Humanosphere and World Affairs Council
Meet others in the Seattle area who are engaged with or interested in international development. No registration required!
FREE to attend.
Who:
Everyone
When:
Thurs, April 30, 2015
6:00pm – 8:00pm
Where:
Pike Place Brewery
1415 1st Ave
Seattle, WA 98101