The Status of Reproductive Health Worldwide
---
Event Description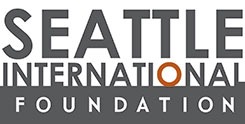 Reproductive health problems are a leading cause of death for women of childbearing age worldwide. Far too many women still have little or no access to reproductive health services, such as family planning, maternal health care and HIV prevention services. Every year, 287,000 women die from complications related to pregnancy or childbirth, nearly all of them in the developing world.
Join us for a candid conversation on the status and future of reproductive health programs around the world especially in light of the current political climate.
Featured Panelist:
Rufaro Kangai
Director of Programs
Global Fund for Women
Rufaro is a recognized leader with over ten years extensive front-line experience implementing programs that advance the sexual reproductive health and rights of women and girls globally. Rufaro's training ground on global women and girls rights was at the International Child Resource Institute (ICRI), an international non-profit,that works to improve the lives of children and families around the world. Rufaro was selected to become first Country Director for the Child Resource Institute, Zimbabwe (CRIZ), and under her leadership, the organization grew to a staff of 20. In this role, she supported 20,000 leaders and 150 grassroots organizations in evidence-based grantmaking in advocacy projects that successfully advocated for the sexual reproductive health and rights of women and girls.  In Zimbabwe, Rufaro collaborated with Global Fund for Women and the Young African Women Leadership Initiative to convene the first ever regional summit for Africa young women and girls. Rufaro was also a member of the Women's Coalition of Zimbabwe.  As a member of the Women's Coalition of Zimbabwe Rufaro was involved in the constitution-making process in Zimbabwe that led to the nation adopting a new constitution that promoted the empowerment of girls and marginalized groups.
Diane Bushley
Global Programs Manager
Planned Parenthood of the Greater Northwest and Hawaiian Islands
Diane Bushley, M.A., has been the Global Programs Manager at Planned Parenthood of the Great Northwest and the Hawaiian Islands (PPGNHI) for nearly five years, and has more than 15 years of experience in the field of sexual and reproductive health, both in the U.S. and on projects in 12 countries in Africa, Asia, and Latin America. Diane manages all aspects of PPGNHI's Global Programs, including creating overall program strategy, developing strategic partnerships, collaborating with partner organizations in the Global South to advance sexual and reproductive health and rights, and directing program marketing and communications. Prior to joining PPGNHI, Diane worked with a wide variety of sexual and reproductive-health focused international NGOs as a program manager and writer/editor; her experience includes an emphasis on gender, post-abortion care, and community mobilization programming.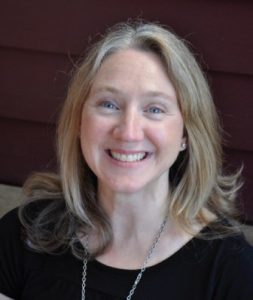 Julie Tempest
Advancement Director
One By One
Julie began as a strategic planner for One By One in 2013 and joined the Board of Directors in 2014. Julie oversees all of One By One's advancement work, including fundraising, marketing, communications and public relations. She is passionate about One By One's efforts to advance the health and livelihood of women affected by fistula and to expand their impact both at home and in the global community. Julie received an MBA from the University of Washington and a BA in International Affairs from Lewis & Clark College.
Moderator: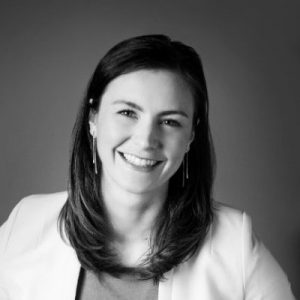 Kelsey Noonan
Engagement Manager
Kelsey is an Engagement Manager at Camber Collective, a management consulting firm that helps organizations navigate complex change and achieve high performance against both financial and mission-related goals. She has10 years of experience working worked with a client base that includes philanthropists, governments and non-profits, with a focus on women's health and development needs. She has supported family planning projects both domestically and internationally, delivering insights into women's health-seeking behaviors in order to better tailor service provision through human-centered design.  Kelsey has worked in Sub-Saharan Africa, the Middle East and Central Asia to identify high-impact projects through research, relationship management, and programmatic evaluation. She currently serves on the Board of Directors for Sahar Education, and previously served as an advisor to the Queen Alia Fund (Jordan) and as a co-chair of the UN cluster coordination system for emergencies.
Who:
Everyone
When:
Wednesday, June 7
12noon – 1:30pm
Light lunch will be provided
Where:
Global Washington
Westlake Tower
1601 Fifth Ave, Suite 1900
Seattle, WA 98101
Price:
Members: $10
Non-Members: $20
Email pratima@globalwa.org for member code.
---
Event Details
Who:
Everyone
Where:
Global Washington Event Space
When:
June 7, 2017
Time:
12 noon - 1:30pm
Address:
Westlake Tower, 1601 Fifth Ave, Suite 1900
Seattle WA 98101
Cost:
Members: $10
Non-Members: $20