Disability Inclusive Development Initiative Workshop
---
Event Description

The mission of the DEI CoP is to foster greater diversity, equity, and inclusion practices among local non-profit, private and public sector professionals and community members located in the Greater Seattle area through shared best practices and strong collaboration.
This workshop will educate participants on the importance of including persons with disabilities in their work. As many may already know, 800 million persons with disabilities live in the Global South, where they are twice as likely than the general population to live under the poverty line and far less likely to attend primary school  (UNICEF estimates just 5% of children with disabilities attend primary school worldwide), yet just 1% of foreign aid reaches persons with disabilities, in part because many international development initiatives are inaccessible to and exclusionary of persons with disabilities. According to the 2018 inaugural UN disability and development report, despite the 2030 Sustainable Development Agenda promising "No one left behind," persons with disabilities are systematically excluded from the SDGs (https://www.un.org/development/desa/disabilities/wp-content/uploads/sites/15/2018/12/UN-Flagship-Report-Disability.pdf). This workshop, however, will enable participants to be leaders in change by introducing them to best practices in disability inclusion policies and practices for their work.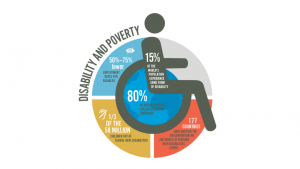 SPEAKERS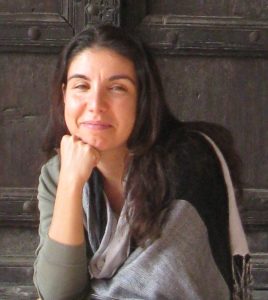 Alessandra Aresu 
Inclusive Health Policy Lead
Humanity & Inclusion

Dr. Aresu is a gender and disability inclusive health specialist. She currently works at Humanity & Inclusion (formerly Handicap International – HI) as Inclusive Health Policy Lead. Before taking on this global position, Dr. Aresu worked as Country Director of the HI China Program (2013 to 2017). From this position, she led HI's action at the country level on Sexual and Reproductive Health and Rights, Mental Health, and Gender Based Violence. Prior to 2013, Dr. Aresu worked as post-doctoral research fellow and advisor on SRH, GBV and comprehensive sexuality education for INGOs, UN agencies and academic institutions in Italy, Haiti, China and the UK. She is the author of several articles and book chapters on these topics. Dr. Aresu also serves as co-chair of the CORE Group's Disability Inclusive Health Technical Advisory Group, and of the Inclusive Health Task Group at the International Disability and Development Consortium (IDDC).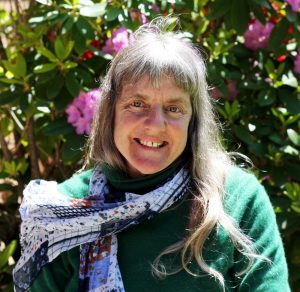 Susan Sygall
CEO & Co-Founder
Mobility International USA
Susan Sygall is CEO and co-founder of Mobility International USA (MIUSA). For over 35 years, Ms. Sygall, a disability activist, has co-authored numerous publications and lectured throughout the world on a variety of topics related to inclusive international development, women's leadership, and disability rights. Her publications include Brilliant and Resilient: Celebrating the Power of Disabled Women Activists and her memoir No Ordinary Days: A Journey of Activism, Globe-Trotting and Unexpected Pleasures.
During the course of her career she has focused on issues related to women with disabilities, having spearheaded MIUSA's signature program, the Women's Institute on Leadership and Disability (WILD). Through MIUSA, Ms. Sygall is working with several organizations and foundations to enhance the inclusion of people with disabilities in their internal and external strategies and programs.
Ms. Sygall is an Ashoka Senior Fellow and a Kellogg Fellow. She is a Rotarian who has received a Rotary Alumni Achievement Award, a member of the International Women's Forum, and is a Board Member of InterAction. She has also received the President's Award from President Bill Clinton at the White House for her active role throughout our country and the world in empowering people with disabilities. Ms. Sygall is a graduate of the University of Oregon and is currently an adjunct professor of the course Global Perspectives on Disability. She received an honorary doctorate from Chapman University and the University of Portland.
Who:
Everyone
Where:
Global Washington
1601 Fifth Ave, Suite 1900
Seattle, WA 98101
When:
Friday, June 7, 2019
9:00am – 9:30am: Registration
9:30am – 12:00 noon: Workshop
Price:
This event is free to attend.
To learn more about the Disability Inclusive Initiative (DIDI), contact Stephen Meyers, sjmeyers@uw.edu, and Megan McCloskey, meganmn@uw.edu
This event is made possible in part by a grant from The Carnegie Corporation of New York to the Henry M. Jackson School of International Studies International Policy Institute.  The statements made and views expressed by speakers are solely the responsibility of the speakers.
---
Event Details
Who:
Everyone
Where:
Global Washington Event Space
When:
June 7, 2019
Time:
9:30am (registration starts at 9:00am) - 12:00 noon
Address:
1601 5th Ave, Suite 1900
Seattle WA 98119