Serving Global Populations
---
Event Description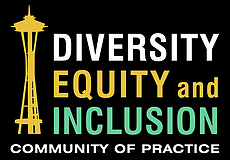 The mission of the DEI CoP is to foster greater diversity, equity and inclusion practices among local non-profit, private and public sector professionals and community members located in the Greater Seattle area through shared best practices and strong collaboration.
What does it mean to work cross-culturally? How can best practices in diversity, equity and inclusion in the workplace help professionals grow and, in turn, propel our core organizational goals? How can we practice equity in how we engage with staff, partners, and vendors in other countries?
Professionals in the private, public and non-profit sectors increasingly work within and across diverse geographies, requiring robust tools to help them navigate changing cultural contexts. Dr. Raabya Rossenkhan's experiences underscores the importance of diversity and cultural humility in serving global communities. During her talk, Dr. Rossenkhan hopes to engage the audience with intricate narratives of the successes and challenges along her journey, providing critical cross-sectoral tools to advancing equity at the workplace— from our labs to office lunchrooms.
Speaker: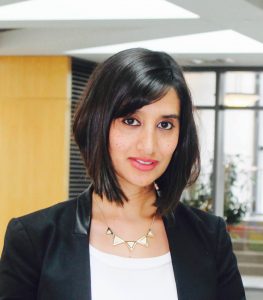 Dr. Raabya Rossenkhan (MSc., PhD)
Postdoctoral Researcher
Fred Hutch
Raabya is a virologist and her research at Fred Hutch builds on her expertise studying early HIV-1 infection. Working with world class researchers in VIDD, her primary research, funded by the Gates foundation, involves better estimating the time of HIV-1 infection towards improved vaccine efficacy assessment. She began her career in HIV research through a collaboration between the University of Botswana, Botswana Harvard AIDS Institute Partnership and Harvard School of Public Health in 2003.
Raabya hopes to engage her audience with intricate narratives of the successes and challenges along her journey and contributions from Gaborone to Boston and Seattle. Her research interests reflect a discernible passion for translating science into the needs of the community that she serves.
When:
Thursday, July 27 // 3:00pm – 5:00pm
3:00pm – 3:30pm: Registration, Networking and Reception
3:30pm – 5:00pm: Program
Where:
Fred Hutch Campus – Pelton Auditorium
1100 Fairview Ave N
Seattle, WA 98109
Price:
Free
---
Event Details
Who:
Invite Only
Where:
Fred Hutch Campus - Pelton Auditorium
When:
July 27, 2017
Time:
3pm - 5pm
Address:
1100 Fairview Ave N
Seattle WA 98109
Cost:
Members: Free
Non-Members: Free