Virtual Event – Proven strategies for stopping gender-based violence
---
Event Description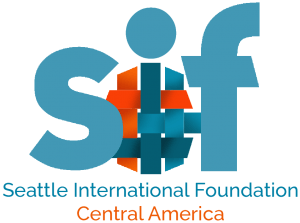 Gender-based violence is deeply rooted in gender inequality, and continues to be one of the most notable human rights violations within all societies. Gender-based violence disproportionately affects girls and women, particularly through certain forms of violence such as child marriage, intimate partner violence, female genital mutilation, 'honor' killings or trafficking. The lives of millions of women and girls are affected by the violence they experience in everyday life, hindering their full participation in society, and their stability, health, and economic prosperity. Women, girls, and people of all gender identities have the right to play an equal role in society and live a life free from damaging oppressive norms and cultures that perpetuate gender inequality and violence. Join us for this important panel discussion.
Check out our March issue brief for more information on this topic.
Who:
Everyone
Where:
This is an online event. You will receive instructions on how to participate after you register.
When:
Wednesday, March 18, 2020
3:00pm – 4:30pm
SPEAKERS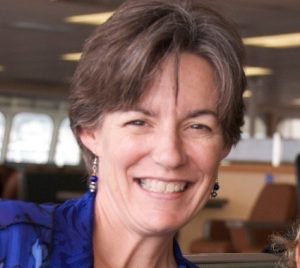 Amie Bishop
Consultant Research Advisor – OutRight Action International
Board Member, Rise Beyond the Reef
Ms. Bishop is a human rights advocate and global health leader with professional experience in more than 20 countries. She currently works as an independent global health and human rights consultant, focusing her efforts on the intersection of health access and human rights for LGBTIQ people globally. She is the Consultant Research Advisor for OutRight Action International, a global LGBTIQ human rights organization, and recently completed a report on the nature and extent of so-called gay "conversion therapy" globally. She also is evaluating an OutRight-led project to enhance gender-based violence protections for LBTI people in the Philippines and Sri Lanka. From 2008 to 2017, she also served on the Board of Directors and was Board Co-Chair for OutRight Action International. From 1989 to 2014, she worked for PATH, a non-profit global health organization. Her work there spanned a variety of leadership and technical roles in the areas of TB, HIV, and women's cancers. Ms. Bishop is an Adjunct Clinical Instructor at the University of Washington's Department of Global Health and an invited member of the Civic Council for a program of the UW Jackson School of International Studies, representing perspectives on human rights for LGBTIQ people. She also serves on the Advisory Committee of Seattle's Women in Global Health initiative and is on the board of a community empowerment organization in Fiji called Rise Beyond the Reef. She holds Master's Degrees in Social Work and Public Health, both from Columbia University.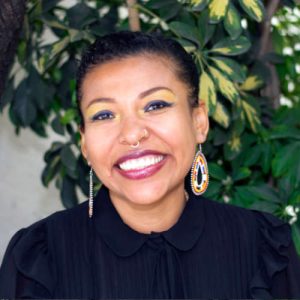 Xiomara Carballo Briceño
Program Officer – Central America & Mexico Youth Fund (CAMY Fund)
Seattle International Foundation
Xiomara is the Program Officer for the Latin American and Caribbean Initiative to Prevent and Address Early Unions in Adolescents and Girls (LAC Initiative) as part of the CAMY Fund. She coordinates with various civil society organizations, donors and governments in organizing international and regional events. She represents the Foundation in front of key audiences regarding the initiative's objectives and works with allies in political advocacy on child marriage, early unions and sexual and reproductive rights.
She is a Costa Rican, afro-descendant activist for women's rights. She has a strong background in strategic planning and participatory processes for social development projects. She has extensive experience in integrating approaches that are multicultural and intersectional that take into account the diversity of gender, youth, indigenous peoples and sexual diversity.
Xiomara has supported the work of organizations such as UNDP, UNICEF and UNFPA and other international non-governmental and community-based organizations since 2010. Between 2013 and 2015, she served as Gender Advisor to the Regional Government of San Martín, Peru, with the Access to Justice Program of CUSO International. She also supported the work of the International Forum of Indigenous Women in implementing the Leading from the South Program, collaborating partners in Latin America, the Caribbean, Africa and Asia.
She is a member of the Collective for Women's Right to Choose and co-founder of Akoben Afro-Feminist Collective, where she advocates for sexual and reproductive rights and the rights of Afro-descendant communities in Costa Rica.
Her work and activism have led her to participate in various diplomatic delegations in countries such as Peru, Mexico, Denmark, The Netherlands, Germany, Kenya, Sri Lanka and Nepal.
Xiomara has a degree in Law from the University of Costa Rica. She communicates fluently in Spanish and English and in Portuguese at intermediate level.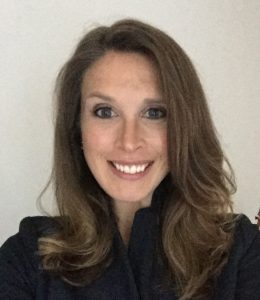 Sarah Eckhoff
Senior Gender Advisor
CARE
As the Senior Gender Advisor on the Gender Justice team at CARE USA, Sarah Eckhoff leads on Program Quality and Impact Measurement including monitoring, evaluation, accountability and learning to myriad projects across CARE's global portfolio and also supports CARE's GBV programming globally. Prior to CARE, Sarah worked in myriad global health-, development-, and gender-related roles both domestically and abroad working in various project implementation, management and systems development roles and across technical areas including adolescent and youth sexual reproductive health, gender integration, and GBV prevention and response. This experience included a role to advance gender equality in the outdoor industry as Director of People and Culture with Camber Outdoors and management of a portfolio of gender and GBV projects in Liberia following the height of the Ebola outbreak.
---
Event Details
Who:
Everyone
Where:
Online event
When:
March 18, 2020
Time:
3:00pm - 4:30pm
Address:
Zoom

Cost:
Members: Free
Non-Members: Free