Voices from the Field – Roundtable Discussion with David Masomo
---
Event Description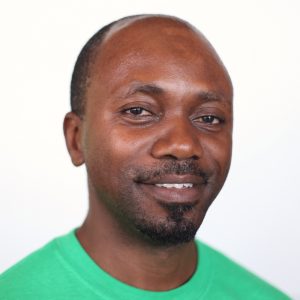 Join us for an intimate roundtable discussion with Mavuno's co-founder, David Masomo. Born in eastern Congo and raised in abject poverty, Masomo is intimately familiar with the problems his homeland faces. During the Congo's tumultuous wars, he witnessed the deaths of many friends and was himself forcibly abducted by a rebel group. Despite the horrific chaos of war and the grinding despair of poverty, Masomo was able to pursue a career in agricultural development, working for the Congolese government and the NGO sector. He studied internationally in India and South Korea, where he achieved a Master's degree in Rural Development.
Who:
Everyone
When:
Thursday, February 15
8:00am – 9:00am
Where:
Global Washington – Cascade Room
Westlake Tower
1601 Fifth Ave, Suite 1900
Seattle, WA 98101
Free to attend but space is limited.

---
Event Details
Who:
Everyone
Where:
Global Washington - Cascade Room
When:
February 15, 2018
Time:
8am - 9am
Address:
Westlake Tower - 1601 Fifth Ave, Suite 1900
Seattle WA 98101
Cost:
Members: Free to attend
Non-Members: Free to attend