Book Tour: The Development Diplomat: Working Across Borders, Boardrooms, and Bureaucracies to End Poverty by Fatema Sumar
---
Event Description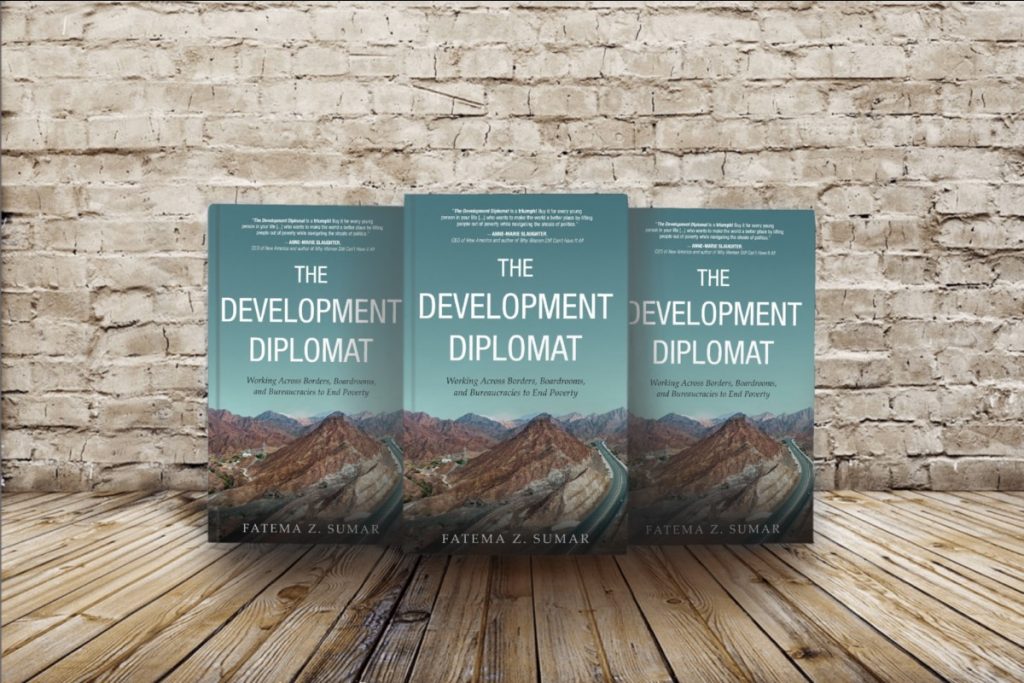 Fatema Sumar has dedicated her life's work to global development and has served in senior positions in the U.S. government and the NGO Oxfam America. She shares her personal story in navigating work, family, and her mission to make the world a better place.
From the Author, Fatema Sumar: "11 years ago today, my grandfather Husseni Gunja was born in Bombay, India. With little economic means, he raised seven children, including my father Zahir Gunja who went on with my mom Sakina Gunja to take courageous steps to break out of generational poverty. My entire life I have celebrated 10/10/10 as my grandfather's special day — and today on 10/10 at ~10pm EST, I honor him, my parents, and all my ancestors by making my own piece of history in writing and publishing my first book…The Development Diplomat."
"In a world where learning to do good and be good seems so insurmountable, women are organizing, mobilizing, and literally moving mountains. Fatema makes us feel good in a moment when we need to once more believe in our leaders, our country, and ourselves. Her thoughtful memoir tells a story of possibility and instructs those of us dedicating our lives to feminist leadership and foreign affairs to rethink and redirect."
— Latanya Mapp Frett, President and CEO of Global Fund for Women
Who:
Everyone
Where:
Zoom – link will be sent upon registration
When:
Thursday, January 27, 2022
3:00pm – 4:00pm PT
4:00pm – 4:30pm (networking)
For more information on the book, go to Amazon.
---
Event Details
Who:
Everyone
Where:
Zoom
When:
Thursday, Jan 27, 2022
Time:
3:00pm PT - 4:30pm PT
Cost:
Members: Free
Non-Members: Free