Women Hold Up Half the Cup – Empowering Women in Coffee-Growing Regions of the World
---
Event Description
Join coffee growers, non-profit leaders, and for-profit executives for a reception alongside the Global Specialty Coffee Expo. This networking reception will feature organizations working on economic empowerment of women in coffee growing regions around the world. Brush up on the issue of gender equity in coffee value chains, and join your peers in conversations to support a more equitable and prosperous world.
Speakers: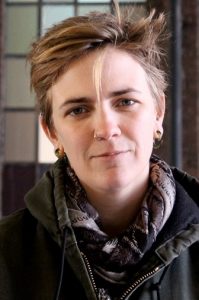 Colleen Anunu
Director of Coffee Supply Chain
Fair Trade USA
Colleen Anunu started her career as a barista, roaster and coffee buyer for New York's award-winning Gimme! Coffee. After leaving the sensory world for a master's degree in International Development at Cornell University, Colleen now works to advance equitable trade initiatives as Director of Coffee Supply Chain at Fair Trade USA, where she leads strategic research focused on impact and production economics, grant-funded partnerships and operations management for the coffee category. As a Director of the Specialty Coffee Association, Colleen serves as the Vice Chair of the Research Center and Advocacy Center, and is the lead on the SCA's task force for Equity, Diversity and Inclusion.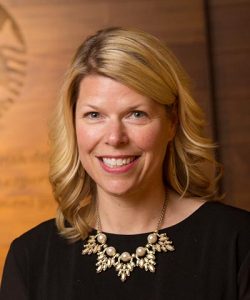 Kelly Goodejohn
Director, Social Impact and Public Policy
Starbucks
Kelly Goodejohn is director of social impact and public policy for Starbucks. She leads the company's strategy and governance of its ethical sourcing programs, including C.A.F.E. Practices for coffee, Cocoa Practices and Supplier Social Responsibility program for manufactured goods.
Kelly and her team implement Starbucks ethical sourcing programs throughout the company's global procurement organization and apply a comprehensive set of environmental, social and economic best practices to guide the company's responsible buying practices.  The programs focus on continuous improvement and capacity building, including farmer loans program. Kelly and her team engage with many organizations to support the ambition of developing our supplier partners including Conservation International, Global Social Compliance Program, World Cocoa Foundation in addition to industry affiliations. Kelly currently is a member of the SCAA Sustainability Council and the NCA Sustainability Task Force.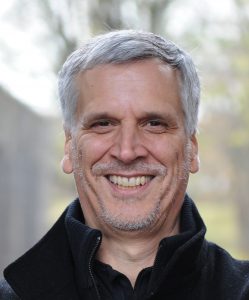 Frank Rubio
Global Head, Agriculture
Oikocredit
Frank Rubio is Oikocredit's Head of Global Agriculture. Oikocredit is a Netherlands-based social investor that operates in 70 countries worldwide, working for the triple-bottom-line of people, planet and profit. Frank has 25 years' experience in microfinance and agricultural development through organizations such as Catholic Relief Services, CARE-USA and the Inter-American Development Bank. He currently manages Oikocredit's worldwide agricultural lending portfolio of €150 million. Oikocredit's AgriUnit works closely with smallholder farmers to provide flexible financial services that meet the growing demands of our agricultural partners and increase our social impact worldwide.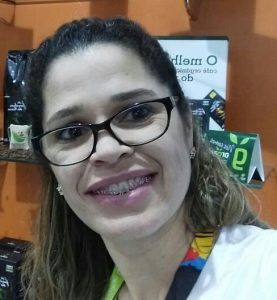 Andrea Ribeiro Gonçalves Mendes
Financial Manager
COOPFAM
Andrea is Coopfam's financial manager and has been working for the cooperative since 2011. Trained as an accountant, she is responsible for the short and long-term financial planning and the strengthening of Coopfam's relationship with partners in order to achieve all strategic goals related to the main pillars of the organization (Coffee, Family, Environment and Community). Andrea is also responsible for the export delivery process and is closely involved in financial management of the MOBI project.
Andrea is very proud and pleased to be part of this great family both professionally and personally—her husband is a coffee farmer and a cooperative member—which aims to improve not only the social, educational and financial well-being of all its members but also of the whole community.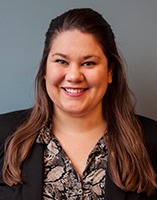 KJ Zunigha
Impact Evaluation Officer
Global Partnerships
KJ Zunigha joined Global Partnerships in December 2014 as Impact Evaluation Officer and is responsible for measuring the social impact of GP's investments. She manages the collection and reporting of impact data and supports partners in delivering timely, accurate and consistent data.
KJ brings experience in monitoring and evaluation, data analysis and data visualization from her 4+ years at PATH, where she managed the collection, analysis, and reporting of key programmatic indicators across PATH's 200+ projects worth over $300 million. She also brings experience in organizational strategy and operational effectiveness measurement. KJ received her BA in international studies and Spanish from Seattle University, and received her Master of Public Administration degree from Seattle University. KJ was born and raised as an expat in the Middle East, and has lived in Saudi Arabia, Bahrain, the United Arab Emirates and Spain.
Who:
Everyone
When:
Thursday, April 19
4:00pm – 6:30pm
Where:
Global Washington
Westlake Tower
1601 Fifth Ave, Suite 1900
Seattle, WA 98101
Price:
Free. Space is limited. Registration Required
---
Event Details
Who:
Everyone
Where:
GlobalWA Event Space
When:
April 19, 2018
Time:
4:00pm - 6:30pm
Address:
Westlake Tower - 1601 Fifth Ave, Suite 1900
Seattle WA 98101
Cost:
Members: Free
Non-Members: Free