Global Quality Education to Advance Gender Equality
---
Event Description
Over the years, education has focused on access and parity – closing the enrollment gap between girls and boys – while insufficient attention has been paid to retention and achievement, and the quality and relevance of education. Providing quality and relevant education not only leads to improved enrollment and retention, but also helps to ensure everyone is able to fully realize the benefits of education. Join us for a discussion on how GlobalWA members define quality education and how their education programs advance gender equality.
Who:
Everyone
Where:
In-person event in Seattle
Location TBD
When:
Thursday, April 28, 2022
3:00pm – 4:30pm PT
Cost:
Free but registration is required
SPEAKERS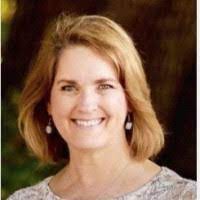 Laura Baerwolf
Director of Operations
Mona Foundation
Laura is an experienced administrator with a Master of Public Health degree focused in Health Services Administration. She worked in healthcare administration for FHP International for many years and later moved to the nonprofit sector to manage the administrative affairs of the Regional Bahá'í Council of the Northwestern States. More recently, Laura served as a regional coordinator for the Northwest Regional Training Institute, a nonprofit educational agency of the Baha'is of the United States, that aims to empower people of all ages in Washington and Oregon to develop their individual capabilities and contribute to the betterment of their communities. She has been a member of the Institute's Board of Directors for the past three years.
Laura joined the Mona Foundation in 2019, seeing this as the culmination of her life-long commitment to serving humanity. She is passionate about Mona's mission to alleviate poverty through education and gender equality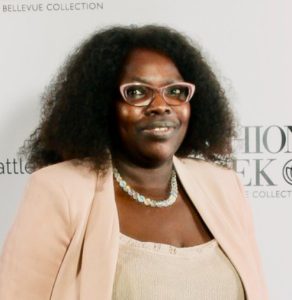 Alice Lamunu
Founder & Executive Director
Voices of Children's Faith in Northern Uganda (VOCFINU)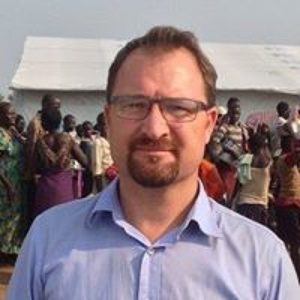 Shoshon Tama-Sweet
Director of International Programs and ACE Transition Partners
Alliance for Children Everywhere
Shoshon Tama-Sweet has been blessed with an amazing wife, Stephanie, and is the father of three wonderful children. Shoshon studied international development with a focus on Africa, studying and living in Kenya in 2001. Since then he has worked in multiple countries on both acute and complex humanitarian relief and development programs. Work includes deep experience with refugee populations, community based public health, child and maternal health, education, entrepreneurship and micro-finance, child protection, accountability to affected people. He has managed proposals and programs for institutional donors such as UNHCR, UNICEF, WHO, USAID, ECHO, DFID, UNFPA, GIZ, and others. As a consultant Shoshon has worked on Monitoring and Evaluation, Project Cycle Management, Strategic Planning, Organizational Development, and Program Evaluation. He brings value to local, national, and international NGOs by aligning impact, program design, and operational effectiveness. He believes that all children deserve a loving family.
MODERATOR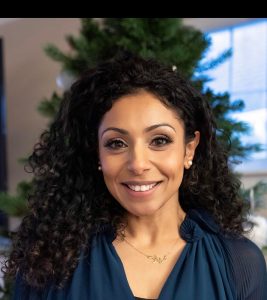 Majd Baniodeh
Senior Associate Director
APCO Worldwide
Majd Baniodeh is a Senior Associate Director at APCO Worldwide based in Seattle, Washington. She specializes in the intersection of social impact and social justice and is a member of the firm's Sustainability & Social Impact team.
Ms. Baniodeh brings over a decade of experience driving social justice, social impact and equity programs & strategies in the U.S. and abroad. Prior to APCO, Ms. Baniodeh built the strategy and framework for Zillow's DEI efforts in support of the company's three-year commitment to create a more equitable workforce. She worked directly with senior leaders and their teams to build their equity muscle by designing the company's first Leader Self-Assessment tool to determine a baseline of organization culture and leadership and putting a plan of action in place to address inequity. Ms. Baniodeh facilitated equity centered training for all employees, and through her license in Intercultural Development Inventory (IDI), worked one on one with managers to effectively support their teams and build a culture where everyone could thrive.
At Starbucks, Ms. Baniodeh led the implementation of Starbucks' Refugee Hiring Initiative by fostering global partnerships with refugee focused nonprofits and government entities, leveraging the Starbucks Foundation to invest in job training programs in the U.S., and launching cultural competency trainings and manuals across U.S. stores and operations. Her work advanced the company's goal of hiring and welcoming 10,000 refugees globally by 2022.
Ms. Baniodeh holds a master's degree in Applied International Studies from the University of Washington, and a bachelor's degree in International Studies from Seattle University. She was born and raised in the Occupied Palestinian Territories and speaks Arabic, English and French.
---
Event Details
Who:
Everyone
Where:
TBD
When:
April 28, 2022
Time:
3:30pm - 5:00pm
Cost:
Members: Free
Non-Members: Free