A Vow to End Child Marriage by 2030
---
Event Description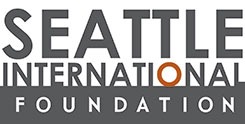 Each year, 12 million girls are married before the age of 18. Fueled by gender inequality, poverty, lack of education, traditional and cultural practices, and insecurity, child marriage is a global problem that cuts across countries, cultures, religions and ethnicities. Child marriage looks different from one community to the next so solutions to ending child marriage must be local and contextual.
Join GlobalWA members for a vibrant discussion on what child marriage looks like around the world and what these organizations are doing to tackle this complex, multi-faceted issue.
SPEAKERS
Cathy Herholdt
Senior Communications Director
World Concern
Cathy has served with World Concern since 2010, crafting the message and sharing the stories of the people and families we serve. She currently oversees World Concern's fundraising communications, marketing strategy, and media relations, and is passionate about using stories of transformation to grow the ministry.
With a background in journalism, Cathy's mission is to connect people in North America with those living in the remote communities where World Concern works. "Through these connections, lives will be transformed – both here and in the communities we serve," she says.
Cathy graduated Cum Laude with a BA in Sociology from Seattle University, and was the editor of a Seattle-based newspaper group prior to coming to World Concern.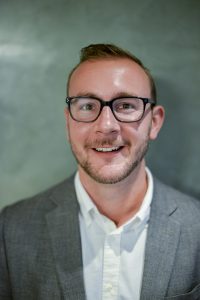 Eric Sype
Community Engagement Fellow
UNICEF USA
Eric Sype is the UNICEF USA Community Engagement Fellow in Seattle, Washington. His role is to serve as a grassroots and nation spokesperson for children and bring together networks of faith-based communities, schools, universities, volunteers, advocates, elected leaders, and others to unite on behalf of children. Leveraging UNICEF USA's education, advocacy and fundraising initiatives, he works to create transformational change in the lives of children around the world, empowering people to act locally. Eric is a graduate of Seattle University and a recipient of a Fulbright grant in Colombia.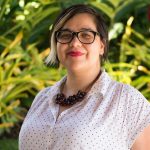 Perla Vázquez
Deputy Program Director
Seattle International Foundation, Central America and Mexico Youth Fund

Perla is a Mexican feminist activist and advocate for young people. She has a degree in Political Science from the Autonomous Metropolitan University of Mexico and a Master's in International Cooperation for Development from the Mora Institute.
She was most recently the Regional Specialist in the Americas for Sexual and Reproductive Health and Rights for Plan International. In her collaboration and work with women's funds, she has been a Regional Advisor to the Global Fund for Women and Mama Cash. She was also a founder and is a current Board member for FRIDA, The Young Feminist Fund. At the beginning of her career (between 2003 and 2010), Perla was director of the feminist youth organization, ELIGE, Youth Network for Sexual and Reproductive Rights.
In September 2017, she joined SIF as the CAMY Fund's project manager of the Latin American and Caribbean Initiative on Child Marriage and Early Unions. Today she is the CAMY Fund's deputy program director.
MODERATOR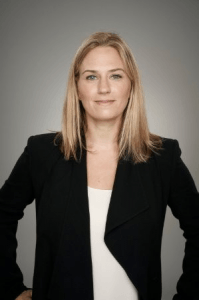 Thea Handelman
Board Member, Women's Justice Initiative – Guatemala; Senior Manager, Amazon
Thea is a Senior Manager at Amazon, and leads a team which is responsible for International Tax Planning for the Digital and Devices businesses.  Prior to joining Amazon, Thea was a Director, Tax Counsel at NBCUniversal, and started her legal career at a law firm in New York. Thea holds a Master of Laws in Taxation from New York University School of Law, a Juris Doctor from the University of Oregon School of Law and a Bachelor of Arts from Yale University. She is a founding board member of the Women's Justice Initiative, an NGO based in Guatemala and a member of the Vital Voices Northwest Council.Thea is also affiliated with the Every Woman Treaty.
Who:
Everyone
Where:
Global Washington
1601 Fifth Ave, Suite 1900
Seattle, WA 98101
When:
Wednesday, March 27, 2019
Registration: 2:30pm – 3:00pm
Program: 3:00pm – 4:30pm
Cost:
Members: $25
Non-Members: $35
email pratima@globalwa.org for member code
---
Event Details
Who:
Everyone
Where:
Global Washington
When:
March 27, 2019
Time:
3:00pm - 4:30pm
Address:
1601 Fifth Ave, Suite 1900
Seattle WA 98101
Cost:
Members: $25
Non-Members: $35