Fighting Extremism in Fragile States: From Crisis Response to Prevention
---
Event Description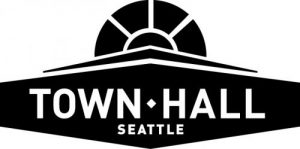 December 2015: Gaziantep, Turkey. Hamza Jouma, 15, lives in Gaziantep, Turkey, after fleeing fierce fighting in Syria's largest city Aleppo. "Life was much better in Syria," he said. "I remember in the old days I could sleep. Right now I can't sleep because I think of people dying." Hamza has big goals for the future but nothing specific. "I don't want to just sit and watch TV," he said. "I want to do something and be remembered."
"There's nothing for me back in Syria. My house and my school were destroyed. But I still want to go back someday and help rebuild the country. Our war is a very bad war, but maybe in the end we'll rebuild Syria."
What can we do to prevent violent extremism and promote peace in the world? For some—such as Karl Eikenberry, former U.S. Ambassador to Afghanistan—the answer comes through understanding. Eikenberry takes the stage and draws on his thirty-five year career in the United States Army to lead a discussion about the role of diplomacy and development in addressing the root causes of conflict. He shares insight from his recent work on the United States Institute of Peace's Task Force on Extremism in Fragile States, a congressionally authorized commission charged with identifying effective interventions to prevent violent extremist ideologies and terrorism. Join Eikenberry and take part in a conversation that explores effective solutions for confronting and intervening against violent extremism on a global scale.
Featuring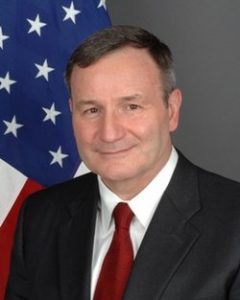 Ambassador Karl Eikenberry
Karl Eikenberry is the current Director of the U.S.-Asia Security Initiative at the Shorenstein Asia-Pacific Research Center at Stanford University. He served as the U.S. Ambassador to Afghanistan from 2009 until 2011.
Who:
Everyone
Where:
The Summit
420 E Pike Street
Seattle WA 98122
When:
Thursday, March 28, 2019
7:30pm – 8:45pm
Price: $5
---
Event Details
Who:
Everyone
Where:
The Summit
When:
March 28, 2019
Time:
7:30pm - 8:45pm
Address:
420 E Pike Street
Seattle WA 98122
Cost:
Members: $5
Non-Members: $5