Global Child Refugee Crisis: An Evening with Caryl Stern
---
Event Description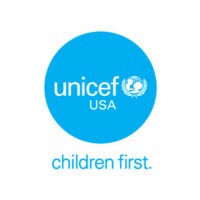 We are in the midst of the worst global child refugee crisis since World War II. Across the globe, nearly 50 million children have been uprooted, with 28 million – or 1 in 80 children – living in forced displacement. This includes 12 million child refugees and child asylum seekers, and 16 million children internally displaced due to conflict and violence. Between 2005 and 2015, the number of child refugees worldwide more than doubled, from 4 million to 9 million.
UNICEF is a global leader on children's rights and works in over 190 countries and territories to help the world's most vulnerable children. UNICEF's engagement on issues regarding children on the move is built on the premise that a child is a child, independent of his or her migratory status.
We invite you to join us for an evening of conversation with Caryl Stern, President & CEO of UNICEF USA, to discuss this urgent crisis facing children around the world. Serving in this position for 13 years, Stern has an intimate understanding of the situation children on the move are facing around the globe. More recently, she has spent time in Rohingya Refugee Camps in Bangladesh, visited communities living under armed conflict in the Central African Republic, and has traveled to Mexico's southern and northern borders. With her extensive field experience and over a decade of leadership at UNICEF USA, she will address this simple yet difficult question: What is the humanitarian response to this global migration crisis? 
SPEAKER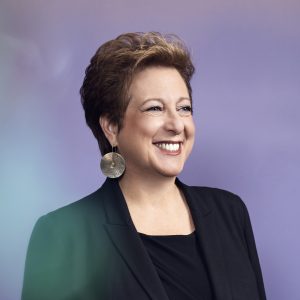 Caryl Stern
President & CEO
UNICEF USA
Stern is an activist, author, executive, public speaker, mother of three and grandmother of two. A dynamic change-maker, Stern has dedicated her career to helping others through education, compassion, advocacy and rolling up her sleeves. Since 2007, she has served as President and CEO of UNICEF USA, an organization that supports UNICEF's lifesaving work to put children first.
Under Stern's leadership, UNICEF USA has more than doubled its fundraising revenue, secured multi-million dollar commitments in support of the world's children and launched UNICEF Kid Power, the world's first Wearable-for-Good™ that empowers kids to get active and save lives. Stern has traveled to more than 30 countries in support of UNICEF's work and has spearheaded the organization's emergency relief efforts for children affected by disasters, including the 2010 Haiti earthquake, the 2011 East Africa drought, the Ebola and Zika epidemics and the ongoing global refugee and migrant crisis.
A sought-after public speaker on the topics of Kids helping Kids, children and philanthropy, anti-bullying and international development, Stern was invited to present at the White House's inaugural summit on The United State of Women and was named one of "25 Women Changing the World in 2017" by People Magazine, "20 Most Influential Moms of 2017" by Family Circle, "25 Moms We Love" by Working Mother Magazine and "Ten Women to Watch" by Jewish Women International.
Stern serves on the Board of Directors of The Container Store and the We Are Family Foundation, the Advisory Board to the WNBA and the Advisory Council of the Center for Disaster Philanthropy. Prior to joining UNICEF USA, Stern was an executive at the Anti-Defamation League, the founding director of its A WORLD OF DIFFERENCE® Institute, and the Dean of Students at Polytechnic University.
Who:
Everyone
Where:
Global Washington
1601 Fifth Ave, Suite 1900
Seattle, WA 98101
When:
Tuesday, June 11, 2019
Registration: 6:30pm – 7:00pm
Program: 7:00pm – 8:00pm
Cost:
Members: $25
Non-Members: $35
email pratima@globalwa.org for member code
---
Event Details
Who:
Everyone
Where:
Global Washington Event Space
When:
June 11, 2019
Time:
7:00pm (registration starts at 6:30pm) - 8:00pm
Address:
1601 Fifth Ave, Suite 1900
Seattle WA 98101
Cost:
Members: $25
Non-Members: $35