How IDEO's Design-Thinking Methodology Supports Innovative Solutions to Global Challenges
---
Event Description
Design thinking is changing the way we solve complex problems whether they are business or societal.  Jason Rissman, as Managing Director of OpenIDEO—IDEO's open innovation practice, knows the power of innovation and collaboration.  Working with communities and funders around the globe, Jason has built innovative solutions and collaborative networks for today's toughest societal problems, Jason has helped spark and supported innovation at scale through OpenIDEO for everything from food waste or plastic reduction to reproductive health or early childhood development.
Come and learn from Jason as he takes you through the power of design thinking to create innovative solutions and understand the power of networks and the role of community design to close the loop between individuals, communities and world-changing innovation.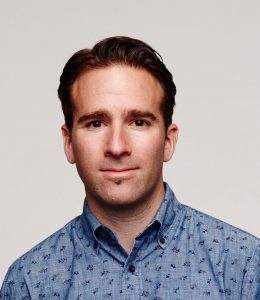 Jason Rissman
Managing Director
OpenIDEO
As Managing Director of OpenIDEO, Jason leads his team in expanding the impact of IDEO's Design Thinking methodology by allowing people everywhere to collaborate on pressing global issues.
Founded in 2010, OpenIDEO—IDEO's open innovation practice—enables people worldwide to come together and build solutions for today's toughest societal problems. Online and around the globe, OpenIDEO works with world-class partners to convene diverse communities that collectively develop ideas and accelerate social innovation. OpenIDEO's platform expands on the power of crowdsourcing, equipping participants with resources, connections, and design tools to create real impact.
Prior to his role at IDEO, Jason helped launch Google.org and grow projects that utilized technology for social impact across a broad range of issues, including: civic engagement, response to natural disasters, protection of endangered languages, expansion of Internet access, combating illicit networks, and supporting free expression. These diverse projects shared the ambitious aim to catalyze innovative solutions with global reach and transformative potential. Before his work with Google.org, Jason helped Google develop its mobile advertising business.
Jason is passionate about social innovation, collaboration, early-stage ventures and the potential to recruit new ideas and talent to tackle long-term challenges. Jason received his MBA from the New York University's Stern School of Business, and a BA from Cornell where he was named a Harrop and Ruth Freeman Prize Winner for Peace Studies.
Who:
Open to everyone. Targeted towards Chief Operating Officers, Chief Strategy Officers, Chief Executive Officers and Chief Innovation Officers.
When:
Monday, April 2
12:00pm – 2:00pm
Lunch will be provided
Where:
Global Washington
Westlake Tower
1601 Fifth Ave, Suite 1900
Seattle, WA 98101
Price:
GlobalWA Members: $35
Non-Members: $45
Email pratima@globalwa.org for member code
---
---
Event Details
Who:
Everyone
Where:
Global Washington
When:
April 2, 2018
Time:
12:00pm - 2:00pm
Address:
Westlake Tower - 1601 Fifth Ave, Suite 1900
Seattle WA 98101
Cost:
Members: $35
Non-Members: $45