Defending the Defenders
---
Event Description
Outright Board Member, Micheal Ighodaro, is a gay activist who fled Nigeria after being attacked for his work and sexual orientation. He gained asylum in the United States and continues to be an outspoken advocate for the health and safety of LGBTIQ people in Africa. (Photo credit: Micheal Ighodaro).
More than 300 human rights defenders were murdered in 2017 across the globe. Many of these human rights activists faced coordinated efforts to defame, intimidate, and marginalize them as they worked for systemic change. In spite of the increasing violence, there has also been a groundswell of human rights defenders worldwide, individuals and organizations that recognize the need to elevate the voices of activists,  support their work, and ultimately protect their well-being.
Read our latest issue brief on this topic. Then join the conversation about what's being done to advance human rights in developing countries, and learn what we can all do to help defend the defenders.
Who:
Everyone
Where:
Global Washington
Westlake Tower
1601 Fifth Ave, Suite 1900
Seattle WA 98101
When:
September 11, 2018
Time:
Registration: 2:30pm
Program: 3:00pm – 4:30pm
Reception: 4:30pm – 5:30pm
Cost:
Members: $25
Non-Members: $35
Email pratima@globalwa.org for member code
Speakers:
Siri May, United Nations Program Manager, OutRight Action International
Eileen Moncoeur, Executive Director, Partners Asia
Anita Ramasastry, Law Professor and Faculty Director, University of Washington School of Law
Moderator: Radha Friedman, Vice President – Social Impact, Weber Shandwick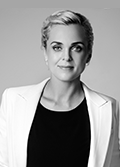 Siri May
United Nations Program Manager
OutRight Action International
Siri May leads the United Nations work at OutRight Action International. Siri works to ensure the visibility and rights of LGBTI people across United Nations headquarters with a focus on human rights, gender equality & mainstreaming, peace & security and sustainable development. She is an advocacy and strategy expert, with over 15 years of experience engaging civil society, governments and the private sector on issues related to social impact and change, public health and human rights. Siri has worked with both intergovernmental and non-governmental organizations in positions at headquarters, in national and regional contexts, with the private sector and within federal government.
Before joining OutRight Siri served as Senior Advisor at the Australian Human Rights Commission where she oversaw the first national consultation and report on the state of LGBTI rights in Australia. Siri has been an active member on numerous boards and committees, including serving as Vice Chair/Company Director for The Sydney Gay and Lesbian Mardi Gras, ACON (Previously the AIDS Council of NSW), The Anwernekenhe National Aboriginal & Torres Strait Islander HIV/AIDS Alliance and The NSW Gay and Lesbian Rights Lobby. Siri holds Bachelor of Economics & Social Sciences from the University of Sydney and is in the final stage of a Masters of Law (L.L.M. Human Rights) with Monash University in Australia.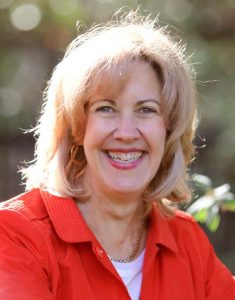 Eileen Moncoeur
Executive Director
Partners Asia
Eileen brings 20 years of non-profit leadership experience to her role as Executive Director of Partners Asia. She has served nonprofits at all program, fundraising, executive and leadership levels, including over 18 years' overseeing humanitarian projects in South Asia. Eileen's strategic approach includes supporting local leaders to create and carry out initiatives within their own communities. These partnerships have produced a path to education for displaced children, social enterprises for refugee settlements, reproductive healthcare for under-served women, and corrective surgery for poor disabled children.
Eileen has a BA from Smith College and serves on the board of the Friends of the Hospital and Rehabilitation for Disabled Children.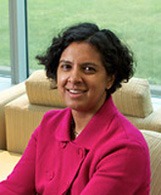 Anita Ramasastry
Member of the United Nations Working Group on Business and Human Rights
University of Washington School of Law
Anita Ramasastry is a member of the United Nations Working Group on Business and Human Rights and was appointed as an independent expert by the UN Human Rights Council in 2016.  In this role, she leads the group's work on human rights defenders, including the development of guidance as to how businesses and States should address threats to defenders arising from business-related human rights abuses. She researches and teaches in the fields of law and development, anti-corruption, international commercial law and business and human rights. From 2009-2012, Ramasastry served as a senior advisor to the International Trade Administration of the US Department of Commerce. She has authored numerous scholarly articles and reports focused on emerging issues in business and human rights including the influential survey on access to remedy, Commerce, Crime and Conflict (with Mark Taylor and Bob Thompson) and recently has co-chaired an independent commission on Experts with Justice Ian Binnie, focused on commerce, crime and human rights. Ramasastry has advised many intergovernmental and civil society organizations including the World Bank, USAID, the Institute for Human Rights and Business, BSR, Amnesty International and the International Corporate Accountability Roundtable. Ramasastry is a recurring visiting professor at the Irish Centre for Human Rights as well as the Central European University in Budapest. She is a founding co-editor in chief of the Business and Human Rights Journal (Cambridge).
MODERATOR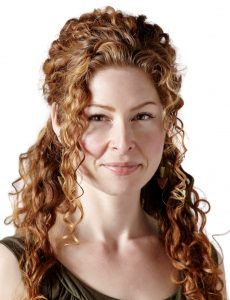 Radha Friedman
Vice President, Social Impact
Weber Shandwick
Radha Friedman is a global gender equality champion who has spent 20 years working to address issues of access and rights for women and girls around the world.
Currently, Radha is the Vice President of Social Impact at Weber Shanwick, where she consults to the bill & Melinda Gates Foundation's gender equality team. Prior to this, Radha was the Director of Programs at the World Justice Project, where she helped underrepresented voices get a seat at the table in conversations about justice and the rule of law. She oversaw investments in 91 locally-led programs in 61 countries, from trafficking survivors in Nepal working alongside police to increase trust in law enforcement, to indigenous land rights activists in Peru addressing illegal mining, to women athletes in Brazil fighting for wage equity and labor rights. Before this, Radha was a co-founder of the Center for Women's Land Rights at Landesa, an award-winning NGO working to secure land rights for rural farmers. Prior to this, Radha worked in microcredit as the first full-time employee at a start-up which quickly grew to become the largest MFI in India helping women living in poverty to access financial services.
Radha's work has spanned five continents and is grounded by an MS in Public Administration, an MA in International Development Studies, a BA in South Asian Studies, and a post-grad in Cross-Sector Partnerships. Radha currently serves as chair of the board of directors for the She Matters Foundation, supporting women refugees; Vice-President of Rangzen, a Tibetan rights organization founded by the Dalai Lama's family; and is an outgoing chair of Emerging Practitioners in Philanthropy (EPIP) in Seattle.
Radha was named an American Express Next-Gen Fellow (2017), a Jackson Leadership Fellow (2016), a United Nations Alliance of Civilizations Fellow (2014), and a Parisi Public Service Fellow (2004). In 2009, she was selected by the Global Women's Leadership Network as a "Global Leader for Justice."
---
Event Details
Who:
Everyone
Where:
Global Washington Event Space
When:
September 11, 2018
Time:
3:00pm - 4:30pm
Address:
Westlake Tower, 1601 Fifth Ave, Suite 1900
Seattle WA 98101
Cost:
Members: $25
Non-Members: $35