Staff
Please contact info@globalwa.org with any questions or comments regarding Global Washington. We welcome your feedback.
---
Kristen Dailey, Executive Director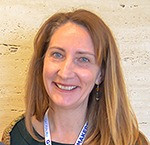 Kristen has over 20 years of experience in international development including advocacy, issue campaigns, microcredit, and building partnerships among NGOs, businesses, and government. Prior to Global Washington, she was the Chief Operating Officer and Senior Vice President at the Initiative for Global Development where she played a leadership role in growing the organization from a small program in Seattle to an international business alliance.
Her professional background also includes work at Global Partnerships, the United Nations Foundation, and working with low-income refugee and immigrant families in South Seattle. Her expertise includes strategic planning, membership models, budgeting, fundraising, and corporate partnerships.
Kristen holds a Master's degree in public administration from the Daniel J. Evans School of Public Affairs at the University of Washington and is committed to finding effective, sustainable solutions to world poverty.
---
Joel Meyers, Director of Communications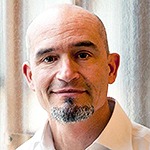 Joel has been a GlobalWA member, attended almost every Global Washington annual conference, is a Global Leadership Forum (GLF) alumni, a Sahar Education board member, runs his own international non-profit that works in Nepal, and promotes Tech4Good in many aspects of his life.
Before coming to GlobalWA, he ran his own design and technology consulting business for 18+ years, supporting hundreds of non-profits and educational institutions locally in the PNW, nationally, and internationally, including several UN-based teams. In 2015 he founded the highly successful AIGA Changemaker Series and has supported many startup non-profit projects, including his own.
Joel has been a Seattle native for over 30 years having escaped from New York City in the late 80's, has a Bachelor's in Architecture, is an avid photographer, rock climber, and a world traveler.
---
Pratima Stanton, Director of Membership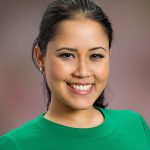 Pratima Stanton holds a Masters degree in Gender Studies and a Bachelors degree in Political Science. Prior to Global Washington, she worked as Program Coordinator for the International Association for the Study of Pain in Seattle before their relocation to Washington DC. She also worked for the National Wildlife Federation in Washington, DC; Femmes Africa Solidarité in Geneva, Switzerland; and Blue Diamond Society in Kathmandu, Nepal.
She has lived in the Philippines, Nepal, Oman, Bangladesh and Switzerland before moving to the US; and has been with GlobalWA since April 2013.
---
Doni Uyeno, Development Coordinator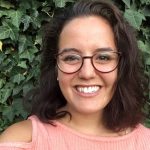 Doni Uyeno graduated from Seattle University in June of 2018 with a Bachelor's degree in International Studies and minors in Spanish and Latin American Studies. Doni previously worked in Seattle University's Center for Community Engagement. Recently, Doni lived in Ollantaytambo, Peru, working as the monitoring and evaluation intern for Awamaki, an NGO that connects female Andean artisan weavers with global markets. While in Peru, Doni was doing research for her honors thesis on sustainable tourism. Prior to her time in Peru, Doni lived in Puebla, Mexico for six months studying Spanish.