Upcoming Global Washington Events
Global Washington hosts numerous trainings and educational events each month, ranging from small workshops on topics like communications, fundraising and nonprofit management, to larger speaker events, to VIP events with policymakers. Additionally, our annual conference convenes the international development community on the west coast, including top NGO practitioners, CSR business executives, research experts, philanthropists and others working on global issues.
Upcoming Events
Mother, Baby, Provider: Completing the Triangle
---
Event Description
How greater support for birth attendants delivers safer births
Every woman deserves to give birth safely and with dignity. Yet globally 216 women die for every 100,000 children who are born (2015 figure). The UN Sustainable Development Goal #3 ("Good Health & Well-Being") seeks to reduce that figure by 68% by 2030. Although maternal mortality rates around the world declined by nearly half between 1990 and 2015, achieving the SDG target for this goal will require even greater improvements in skilled delivery care.
Creating a safe birth environment requires that multiple systems work together in harmony. A single missing element can lead to injury or even death for moms and their babies – whether it's having transportation at the right time, safe blood to transfuse, or clean water available. Perhaps the most important element of a safe delivery is having skilled birth attendants, yet birth attendants (especially midwives and nurses) are often the most poorly paid of medical staff around the world, and also the most under-appreciated. Join GlobalWA members for a panel discussion on how improving the skills, training and resources available to birth attendants improves the overall birth experience and lowers maternal mortality rates in developing countries.
SPEAKERS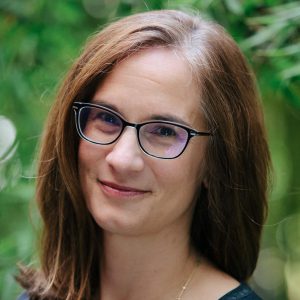 Heidi Breeze-Harris
Executive Director
PRONTO International
With 20 years of leadership in the global NGO sector, Heidi has a proven track record of successfully growing organizations and programs. Her extensive program management experience includes planning, implementation, and monitoring of health and community development programs and projects in Africa; South, Southeast, and East Asia; Central America and the United States. Heidi has worked on provide maternal and child health programs in Ethiopia, Kenya, Niger, and Tanzania. Heidi joined PRONTO because caring for mothers and babies before, during, and after birth is beautiful, complex, and vital. Heidi has witnessed the power of well-trained health workers as they confidently provide life-saving care for mothers and infants. Heidi aims to bring PRONTO's proven, culturally appropriate, innovative training to as many health workers as possible. Heidi received her BA in Anthropology and International Studies from The Evergreen State College and her MA in International Studies from the University of Washington. She holds certificates in International Crisis Negotiation and Non-Profit Executive Leadership, both from the UW.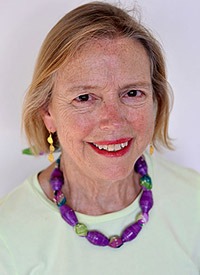 Kathleen Davis
Board of Directors
Worldwide Fistula Fund
Kathleen Davis has seen firsthand that once obstetric fistula patients are treated, they become advocates who educate their own communities in support of safe childbirth. She has been involved with One by One, working to prevent and treat  obstetric fistula for over 10 years as a Board Member and Past President. Since one by One  by One merged with Worldwide Fistula Fund one year ago, she has been a Board Member of WFF and Chair of the Kenya Committee.
Kathleen is a retired internal medicine physician with more than 30 years of experience in clinical medicine, public health, health education and program evaluation. In addition to working in U.S. hospitals, she has taught medicine as guest faculty at hospitals in Uganda, Cambodia, Bhutan, and Laos. She has also provided medical care in mobile clinics in refugee camps in Northern Uganda.
Kathleen studied international development at Seattle University and has diplomas in International Program Monitoring and Evaluation from Carleton University, Canada and the World Bank and in Tropical Medicine and Hygiene at the Liverpool School of Tropical Medicine.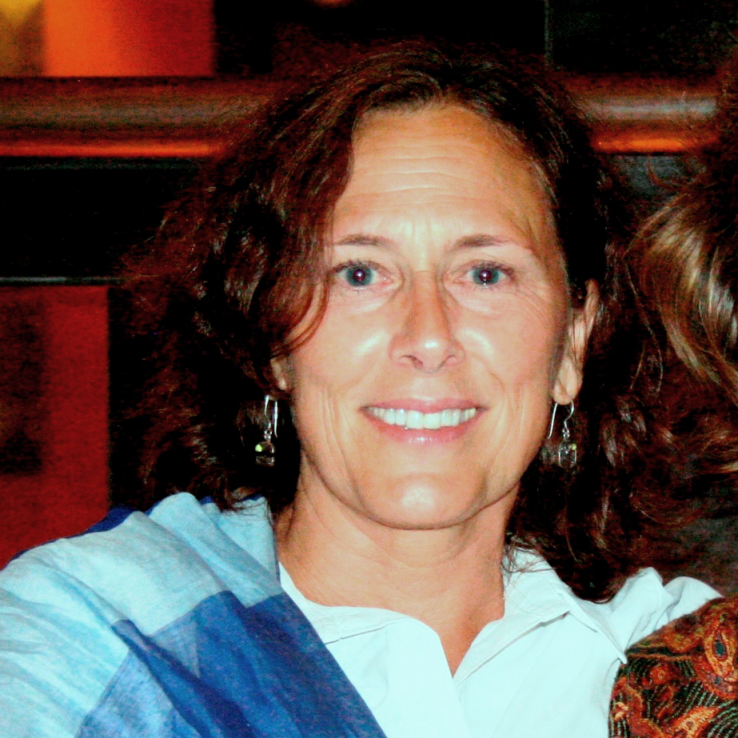 Susan Thompson
Director of Timor-Leste Programs
Health Alliance International
Susan Thompson, MPH is a public health practitioner specializing in the design and delivery of maternal and child health programs in low resource settings.   She has worked on maternal and child health, family planning and HIV programs in the countries of Indonesia, Timor-Leste and Cote d'Ivoire.  Specialized areas of interest are women's reproductive health, maternal and child health, mHealth, health system strengthening, health workforce training and program evaluation.  She currently serves as Director of Timor-Leste Programs for Health Alliance International, a non-profit organization and a center of the Department of Global Health.   She holds a Masters Degree in Public Health and a B.A. in Southeast Asian Studies from the University of Washington and has a clinical faculty appointment in the Department of Global Health at the University of Washington.
MODERATOR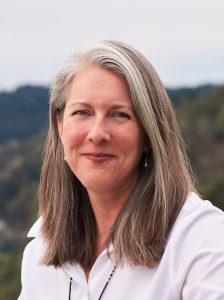 Kirsten Gagnaire
CEO
Kati Collective
Kirsten Gagnaire is a Seattle area native and a passionate advocate for women's and girls' issues globally, with a particular focus on how digital interventions can improve health mothers and their babies in low-and middle-income settings.  Kirsten has lived and traveled extensively across Africa and SE Asia and is regarded as an innovation for social impact and social enterprise thought leader, having developed and led groundbreaking business models and partnerships with global multi-sector organizations including governments, corporate, United Nations agencies and grassroots social entrepreneurs. She is a champion of culturally relevant technology for social impact, focusing on girls' and women's empowerment applications for effectively educating communities and maximizing outcomes for the underserved across the globe.  She's also the mom of a recent college graduate, a teenager and 2 awesome dogs!
Who:
Everyone
Where:
Global Washington
1601 Fifth Ave, Suite 1900
Seattle, WA 98101
When:
Wednesday, May 22, 2019
Registration: 2:30pm – 3:00pm
Program: 3:00pm – 4:30pm
Cost:
Members: $25
Non-Members: $35
email pratima@globalwa.org for member code
---
Event Details
Who:
Everyone
Where:
GlobalWA Event Space
When:
Wednesday - May 22, 2019
Time:
3:00pm (Registration starts at 2:30pm) - 4:30pm
Address:
1601 Fifth Ave, Suite 1900
Seattle WA 98101
Cost:
Members: $25 (email pratima@globalwa.org for member code)
Non-Members: $35
Changing the World Without Losing Your Mind – Book Tour by Alex Counts
---
Event Description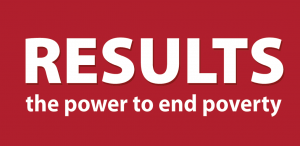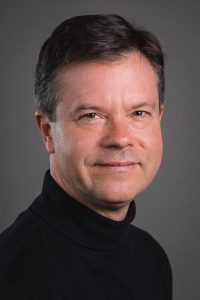 Alex Counts
Author, Changing the World Without Losing Your Mind
Founder, Grameen Foundation
You are invited to join author Alex Counts on his book tour of his latest book, Changing the World Without Losing Your Mind. This book will describe the key lessons the author learned related to nonprofit leadership, management, fund-raising, and governance gleaned from three decades working in the trenches of social change. In addition, it will outline his approach to self-care, evolved after almost burning out in his early 30s, that allowed him to not only advance the causes he cared about but also to remain healthy and lead a reasonably balanced life. While these lessons and the related stories from his lived experience will be of interest to anyone who seeks professional achievement and/or making a difference in society while maintaining a high standard of mental and physical health, it will be of special interest to young professionals aspiring to or recently installed in leadership positions in nonprofits and social enterprises. In essence, this book is an opportunity to listen in on an accomplished and healthy fifty-something nonprofit leader having a conversation with a younger version of himself, just as he turned 30 and was taking on his first major leadership role in advancing social change – a prospect that thrilled and terrified him. The Foreword will be written by Nobel Peace Prize laureate Muhammad Yunus.
Alex Counts founded Grameen Foundation and became its President and CEO in 1997, after having worked in microfinance and poverty reduction for 10 years. Initially as a Fulbright Scholar, he trained under Professor Muhammad Yunus, the founder and managing director of Grameen Bank, and co-recipient of the 2006 Nobel Peace Prize. He is a Professor of Public Policy at the University of Maryland College Park and a Court Appointed Special Advocate (CASA).
Interviewed by: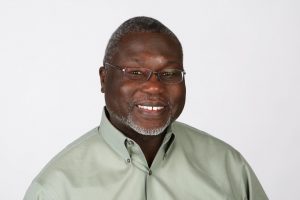 Jerry Large
Retired Columnist at the Seattle Times
Jerry Large retired from The Seattle Times after nearly 37 years, including 25 years as a columnist. In his column he wrote about a variety of topics, but often focused on issues of systemic inequality, using history and other social sciences to help understand our society.
Who:
Everyone
Where:
Global Washington
1601 Fifth Ave, Suite 1900
Seattle, WA 98101
When:
8:00am to 9:30am
Thursday, May 30, 2019
Registration is FREE but space is limited. Please register here.
---
Event Details
Who:
Everyone
Where:
Global Washington
When:
May 30, 2019
Time:
8:00am - 9:30am
Address:
1601 Fifth Ave, Suite 1600
Seattle WA 98101
Illegal Wildlife Trafficking: Local Efforts on a Global Threat
---
Event Description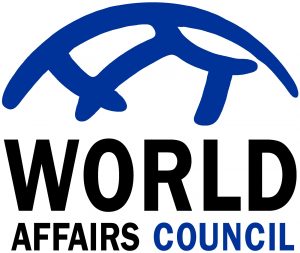 MODERATOR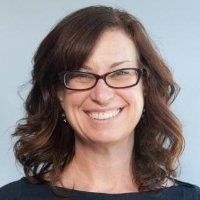 Kerston Swartz
Senior Manager of Public Affairs and Advocacy
Woodland Park Zoo
---
Event Details
Disability Inclusive Development Initiative Workshop
---
Event Description

The mission of the DEI CoP is to foster greater diversity, equity, and inclusion practices among local non-profit, private and public sector professionals and community members located in the Greater Seattle area through shared best practices and strong collaboration.
This workshop will educate participants on the importance of including persons with disabilities in their work. As many may already know, 800 million persons with disabilities live in the Global South, where they are twice as likely than the general population to live under the poverty line and far less likely to attend primary school  (UNICEF estimates just 5% of children with disabilities attend primary school worldwide), yet just 1% of foreign aid reaches persons with disabilities, in part because many international development initiatives are inaccessible to and exclusionary of persons with disabilities. According to the 2018 inaugural UN disability and development report, despite the 2030 Sustainable Development Agenda promising "No one left behind," persons with disabilities are systematically excluded from the SDGs (https://www.un.org/development/desa/disabilities/wp-content/uploads/sites/15/2018/12/UN-Flagship-Report-Disability.pdf). This workshop, however, will enable participants to be leaders in change by introducing them to best practices in disability inclusion policies and practices for their work.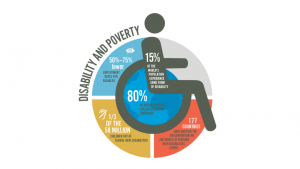 SPEAKERS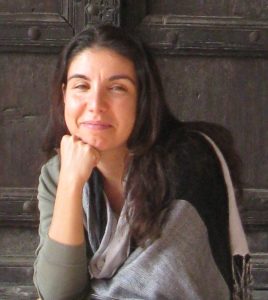 Alessandra Aresu 
Inclusive Health Policy Lead
Humanity & Inclusion

Dr. Aresu is a gender and disability inclusive health specialist. She currently works at Humanity & Inclusion (formerly Handicap International – HI) as Inclusive Health Policy Lead. Before taking on this global position, Dr. Aresu worked as Country Director of the HI China Program (2013 to 2017). From this position, she led HI's action at the country level on Sexual and Reproductive Health and Rights, Mental Health, and Gender Based Violence. Prior to 2013, Dr. Aresu worked as post-doctoral research fellow and advisor on SRH, GBV and comprehensive sexuality education for INGOs, UN agencies and academic institutions in Italy, Haiti, China and the UK. She is the author of several articles and book chapters on these topics. Dr. Aresu also serves as co-chair of the CORE Group's Disability Inclusive Health Technical Advisory Group, and of the Inclusive Health Task Group at the International Disability and Development Consortium (IDDC).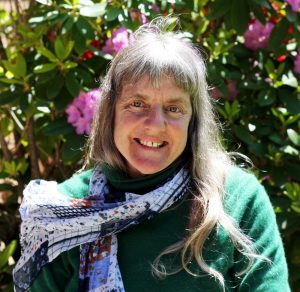 Susan Sygall
CEO & Co-Founder
Mobility International USA
Susan Sygall is CEO and co-founder of Mobility International USA (MIUSA). For over 35 years, Ms. Sygall, a disability activist, has co-authored numerous publications and lectured throughout the world on a variety of topics related to inclusive international development, women's leadership, and disability rights. Her publications include Brilliant and Resilient: Celebrating the Power of Disabled Women Activists and her memoir No Ordinary Days: A Journey of Activism, Globe-Trotting and Unexpected Pleasures.
During the course of her career she has focused on issues related to women with disabilities, having spearheaded MIUSA's signature program, the Women's Institute on Leadership and Disability (WILD). Through MIUSA, Ms. Sygall is working with several organizations and foundations to enhance the inclusion of people with disabilities in their internal and external strategies and programs.
Ms. Sygall is an Ashoka Senior Fellow and a Kellogg Fellow. She is a Rotarian who has received a Rotary Alumni Achievement Award, a member of the International Women's Forum, and is a Board Member of InterAction. She has also received the President's Award from President Bill Clinton at the White House for her active role throughout our country and the world in empowering people with disabilities. Ms. Sygall is a graduate of the University of Oregon and is currently an adjunct professor of the course Global Perspectives on Disability. She received an honorary doctorate from Chapman University and the University of Portland.
Who:
Everyone
Where:
Global Washington
1601 Fifth Ave, Suite 1900
Seattle, WA 98101
When:
Friday, June 7, 2019
9:00am – 9:30am: Registration
9:30am – 12:00 noon: Workshop
Price:
This event is free to attend.
To learn more about the Disability Inclusive Initiative (DIDI), contact Stephen Meyers, sjmeyers@uw.edu, and Megan McCloskey, meganmn@uw.edu
This event is made possible in part by a grant from The Carnegie Corporation of New York to the Henry M. Jackson School of International Studies International Policy Institute.  The statements made and views expressed by speakers are solely the responsibility of the speakers.
---
Event Details
Who:
Everyone
Where:
Global Washington Event Space
When:
June 7, 2019
Time:
9:30am (registration starts at 9:00am) - 12:00 noon
Address:
1601 5th Ave, Suite 1900
Seattle WA 98119
Global Child Refugee Crisis: An Evening with Caryl Stern
---
Event Description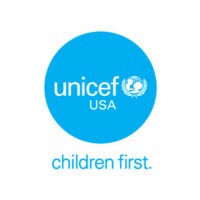 We are in the midst of the worst global child refugee crisis since World War II. Across the globe, nearly 50 million children have been uprooted, with 28 million – or 1 in 80 children – living in forced displacement. This includes 12 million child refugees and child asylum seekers, and 16 million children internally displaced due to conflict and violence. Between 2005 and 2015, the number of child refugees worldwide more than doubled, from 4 million to 9 million.
UNICEF is a global leader on children's rights and works in over 190 countries and territories to help the world's most vulnerable children. UNICEF's engagement on issues regarding children on the move is built on the premise that a child is a child, independent of his or her migratory status.
We invite you to join us for an evening of conversation with Caryl Stern, President & CEO of UNICEF USA, to discuss this urgent crisis facing children around the world. Serving in this position for 13 years, Stern has an intimate understanding of the situation children on the move are facing around the globe. More recently, she has spent time in Rohingya Refugee Camps in Bangladesh, visited communities living under armed conflict in the Central African Republic, and has traveled to Mexico's southern and northern borders. With her extensive field experience and over a decade of leadership at UNICEF USA, she will address this simple yet difficult question: What is the humanitarian response to this global migration crisis? 
SPEAKER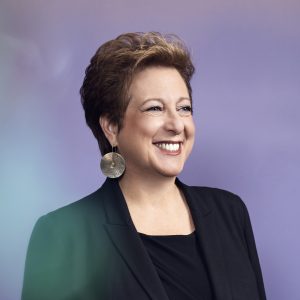 Caryl Stern
President & CEO
UNICEF USA
Stern is an activist, author, executive, public speaker, mother of three and grandmother of two. A dynamic change-maker, Stern has dedicated her career to helping others through education, compassion, advocacy and rolling up her sleeves. Since 2007, she has served as President and CEO of UNICEF USA, an organization that supports UNICEF's lifesaving work to put children first.
Under Stern's leadership, UNICEF USA has more than doubled its fundraising revenue, secured multi-million dollar commitments in support of the world's children and launched UNICEF Kid Power, the world's first Wearable-for-Good™ that empowers kids to get active and save lives. Stern has traveled to more than 30 countries in support of UNICEF's work and has spearheaded the organization's emergency relief efforts for children affected by disasters, including the 2010 Haiti earthquake, the 2011 East Africa drought, the Ebola and Zika epidemics and the ongoing global refugee and migrant crisis.
A sought-after public speaker on the topics of Kids helping Kids, children and philanthropy, anti-bullying and international development, Stern was invited to present at the White House's inaugural summit on The United State of Women and was named one of "25 Women Changing the World in 2017" by People Magazine, "20 Most Influential Moms of 2017" by Family Circle, "25 Moms We Love" by Working Mother Magazine and "Ten Women to Watch" by Jewish Women International.
Stern serves on the Board of Directors of The Container Store and the We Are Family Foundation, the Advisory Board to the WNBA and the Advisory Council of the Center for Disaster Philanthropy. Prior to joining UNICEF USA, Stern was an executive at the Anti-Defamation League, the founding director of its A WORLD OF DIFFERENCE® Institute, and the Dean of Students at Polytechnic University.
Who:
Everyone
Where:
Global Washington
1601 Fifth Ave, Suite 1900
Seattle, WA 98101
When:
Tuesday, June 11, 2019
Registration: 6:30pm – 7:00pm
Program: 7:00pm – 8:00pm
Cost:
Members: $25
Non-Members: $35
email pratima@globalwa.org for member code
---
Event Details
Who:
Everyone
Where:
Global Washington Event Space
When:
June 11, 2019
Time:
7:00pm (registration starts at 6:30pm) - 8:00pm
Address:
1601 Fifth Ave, Suite 1900
Seattle WA 98101
Cost:
Members: $25
Non-Members: $35
Final Mile Amazon's Disaster Response
---
Event Description


Join us to hear Amazon's disaster response's successes to date and ideas for the future.
Featuring: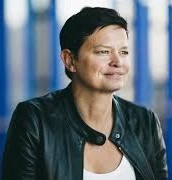 Bettina Stix
Senior Manager, Community Engagement
Amazon
Trang-Thien Tran
Lead Project Manager
Amazon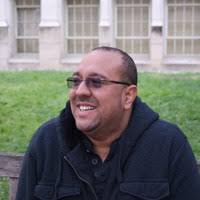 Abe Diaz
Senior Technical Program Manager
Amazon
Who:
Everyone
Where:
Global Washington
1601 Fifth Ave, Suite 1900
Seattle, WA 98101
When:
Thursday, June 20, 2019
5pm – 8pm
Thank you to our sponsor: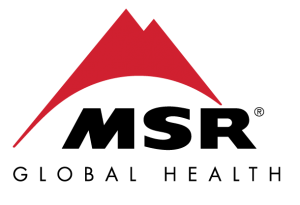 ---
Event Details
Who:
Everyone
Where:
Global Washington Event Space
When:
June 20, 2019
Time:
5pm - 8pm
Address:
1601 Fifth Ave, Suite 1900
Seattle WA 98101