Upcoming Global Washington Events
Global Washington hosts numerous trainings and educational events each month, ranging from small workshops on topics like communications, fundraising and nonprofit management, to larger speaker events, to VIP events with policymakers. Additionally, our annual conference convenes the international development community on the west coast, including top NGO practitioners, CSR business executives, research experts, philanthropists and others working on global issues.
GlobalWA will be doing all events in a webinar format for the foreseeable future. Please check our past events page for past topics and check back here for our future weekly webinar topics. For more information on COVID-19, check out GlobalWA's Resource Page.

Upcoming Events
Final Mile event: Lessons learned from Ebola to combat COVID-19
---
Event Description


Join the Final Mile group and Global Washington to hear from two experts talk about what we learned (and didn't learn) from the Ebola outbreak that can help fight COVID-19 in the Global South. Ebola spread through Western Africa in December 2013 to June 2016, killing over 11,000 people with a case-fatality rate of 40%. This outbreak shocked fragile health systems and gained international recognition, with medical staff from all over the world going into Africa to help. Were there improvements in the health systems and networks from Ebola that can be activated for COVID-19? Has there been an increase of in-country expertise to take the lead, given that medical staff are not able to travel from other regions of the world? What mistakes were made that would be devastating to make again? Join us for a conversation to learn more.
SPEAKERS:
Brennan Banks, Director for Disaster Recovery Funds, Center for Disaster Philanthropy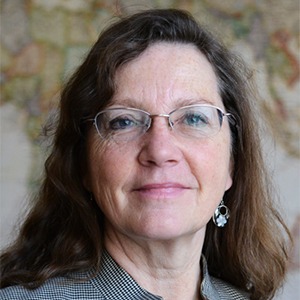 Dr. E. Anne Peterson, M.D., MPH, Senior Vice President of Global Programs, Americares
Who:
Everyone
Where:
Zoom Webinar
When:
Tuesday, June 2, 2020
1:00 – 2:00 PT: Program
2:00 – 2:30 PT: Optional virtual breakout rooms for networking
Cost:
Free
---
Event Details
Who:
Everyone
Where:
Zoom
When:
June 2, 2020
Time:
1:00 pm PT - 2:30pm PT