Pandemic, Profits + Inequality
---
Event Description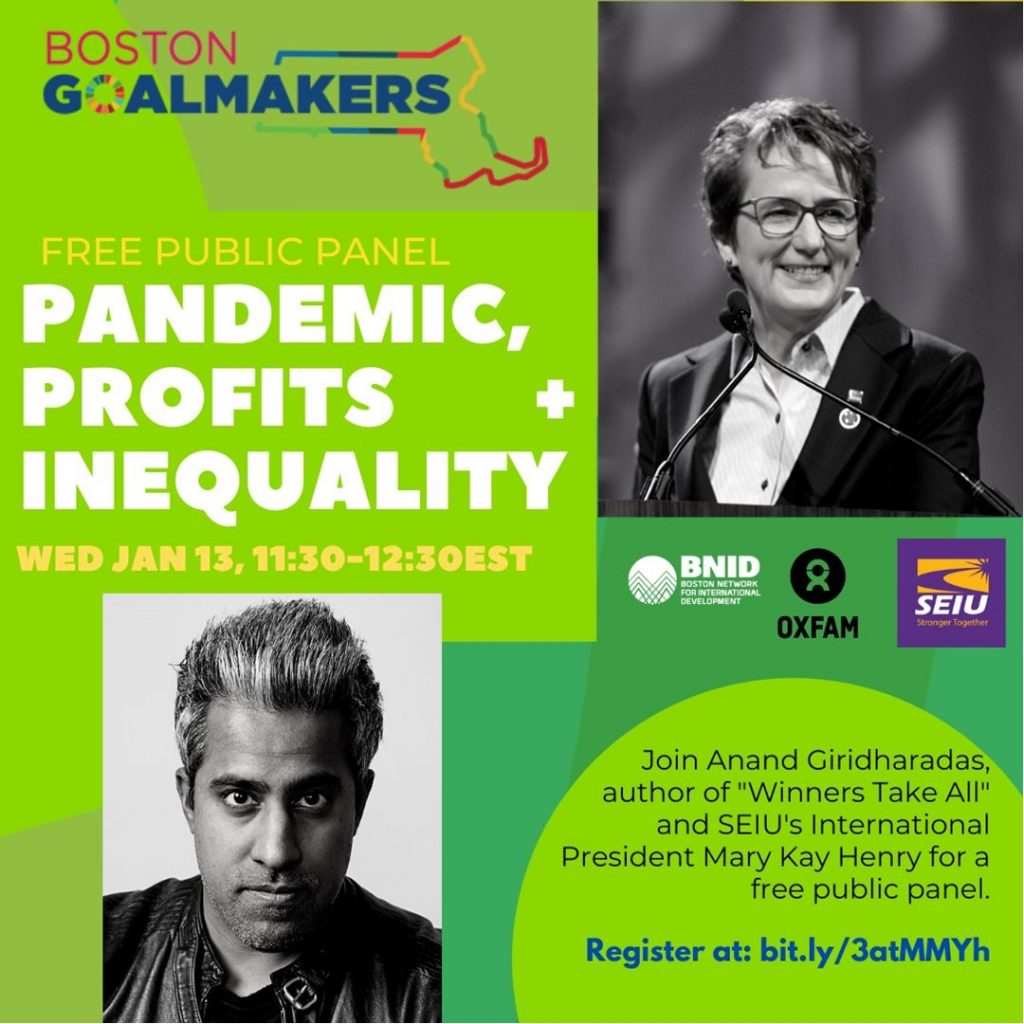 The world is dealing with heart-breaking times as the global pandemic has caused millions of people to lose their jobs, go hungry, and die. Yet, while workers, families, and small businesses are struggling to survive, elite billionaires and corporations have seen their wealth sore. 32 of the world's biggest corporations are expected to make $109 billion more in earnings during 2020 than in previous years.
Join Oxfam, SEIU, and the Boston Network for International Development with Goalmakers 2020 for a conversation examining the rise of inequality and how the pandemic continues to further expose the rigged economic model that fuels the widening gap.
Participants:
Mary Kay Henry, President, SEIU International
Anand Giridharadas, author of Winners Take All and The.Ink. newsletter
Moderated by Paul O'Brien, Vice President of Policy and Advocacy, Oxfam America
The first 50 people to register and attend the free webinar will win a copy of Anand Giridharadas' Winners Take All. If you already have the book or do not wish to be considered for a copy, please opt out below.
---
Event Details
Who:
Everyone
Where:

When:
Jan 13, 2021
Time:
8:30am PT - 9:30am PT