Displaced: Women and Children Seeking Safety
---
Event Description
Over half of the world's refugees are children under the age of 18, and women and girls constitute 50% of the refugee population. Women and children disproportionately bear the brunt of conflict and natural disaster due to the unequal access to health care, education and jobs, and an increased risk of domestic and sexual assault. With displacement comes the breakdown of societal and familial protections and when this is coupled with the economic vulnerability of refugees, the risk of gender-based violence is heightened.
Despite the magnitude of the problem, Global Washington members such World Relief, International Rescue Committee, and Extend the Day have invested in several critical areas to help women and children refugees both here and abroad. They provide safe shelter and secure access to basic needs such as light, food, water, sanitation and cooking fuel. These organizations also work to ensure women and children have equal access to services, including health care, education, and economic opportunities. Join us February 12 to hear Executive Directors from each of these organizations talk about what it takes to get this crucial work done and provide first-hand insight to the refugee crisis around the world.
SPEAKERS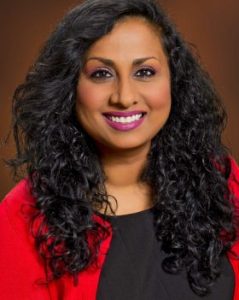 Chitra Hanstad
Executive Director
World Relief
Chitra began as Executive Director at World Relief Seattle in January 2017. Prior to this, she spent time in India consulting for Justice Ventures International (an anti-trafficking organization) on strategic planning and fund development and as a Philanthropic Advisor for the Seattle Foundation. While her career started in corporate advertising, public relations and media relations, she has spent most of the last twenty years working for local and international non-profits. Chitra has a passion for seeing at-risk communities thrive. She has served on many boards including Covenant World Relief & Urban Impact, and volunteers with The Stability Network.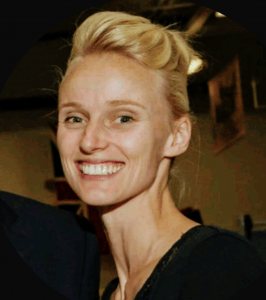 Jo Lonseth
Executive Director
Extend the Day
Jo co-founded Extend the Day in November 2011. Moving from her job at Microsoft, she started as Executive Director in the summer of 2016. Having traveled over 80 countries, Jo noticed one common world wide need of clean, safe, light. This is the thought that spurred the start of Extend the Day, to provide children with out access to electricity a safe, clean solar light to study and read past sunset. The projects range all over the world, but one of the newest and largest projects is with the Rohingya Refugee Camps in southern Bangledesh. Jo has had the incredibly opportunity to be in the camps. Hearing and experiencing just a little of the horrific deeds done, the journey across the border and the struggles of setting up their new lives within the camps.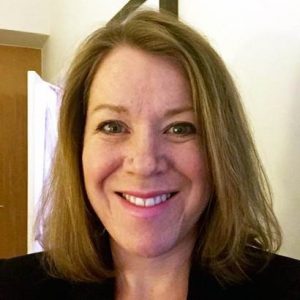 Nicky Smith
Executive Director
International Rescue Committee
Nicky Smith is responsible for establishing and managing new country programs for the IRC. Her areas of expertise include emergency preparedness and response, country-program management, refugee policy and advocacy, and strategy and change planning.
Nicky joined the IRC in 2003. From 2007 to 2010, she was a member of the IRC's Washington, D.C. office, working to educate policy makers and the public about the importance of providing resources for humanitarian and development assistance in Africa and Asia, and promoting programs that prevent violence against women and girls. From 2003 to 2007, she worked in some of the organization's most sensitive situations, including managing the IRC's single largest country program, Sudan, and serving as the IRC country director in Liberia during a key moment in the peace process. Before joining the IRC, Nicky worked for Doctors Without Borders and Children's Aid Direct in the Democratic Republic of Congo, Rwanda, Burundi, Afghanistan, Somalia, Iraq, Pakistan and Nepal.
MODERATOR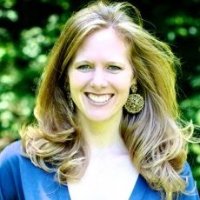 Jennifer Butte-Dahl
Director, Master of Arts in Applied International Studies
Henry M. Jackson School of International Studies, University of Washington
Jennifer Butte-Dahl is the director of the Master of Arts in Applied International Studies program and an affiliate faculty member at the Jackson School of International Studies. She has lived and worked on five continents and engaged on critical global challenges from vantage points across the international affairs spectrum, through business, government, philanthropy, social enterprise and the nonprofit sector. She set up a nonprofit focused on entrepreneurship in post-apartheid South Africa, opened a sales support office for a large multinational in the United Arab Emirates and built alliances for a social enterprise committed to providing renewable energy to communities across the globe that lacked electricity. While working for the U.S. government, most recently as a senior adviser to the U.S. Deputy Secretary of State and other high-level presidential envoys, Butte-Dahl was responsible for furthering the State Department's legislative agenda on Capitol Hill, defining and advocating for U.S. government budget and policy priorities and managing complex diplomatic and development challenges facing the United States.
Who:
Everyone
When:
Monday, February 12
3:00pm – 4:30pm
2:30pm – 3:00pm: Registration & Networking
3:00pm – 4:30pm: Program
Where:
Global Washington
Westlake Tower
1601 Fifth Ave, Suite 1900
Seattle, WA 98101
Price:
GlobalWA Members: $25
Non-Members: $35
Email pratima@globalwa.org for member code
---
Event Details
Who:
Everyone
Where:
Global Washington
When:
February 12, 2018
Time:
3pm - 4:30pm
Address:
1601 Fifth Ave, Suite 1900
Seattle WA 98101
Cost:
Members: $25
Non-Members: $35