Voices from the Field: Suyheang Kry, Cambodia's Women Peace Makers
---
Event Description

Please join Pangea and Global Washington for this unique experience to hear from the leader of Cambodia's Women Peace Makers Suyheang Kry. Heang's organization supports the empowerment of women and youth in Cambodia post conflict and will discuss the work they are doing to prevent gender-based violence. Heang will also give her perspective of Cambodia's peace building transformation, its challenges and hope for the future.
Who:
everyone
Where:
Global Washington, Westlake Tower
When:
October 17, 2018
Time:
Registration starts at 2:30pm
Program: 3:00pm – 4:00pm
Address:
1601 Fifth Ave, Suite 1900
Seattle WA 98101
Cost:
Members: $10
Non-Members: $10
Speaker: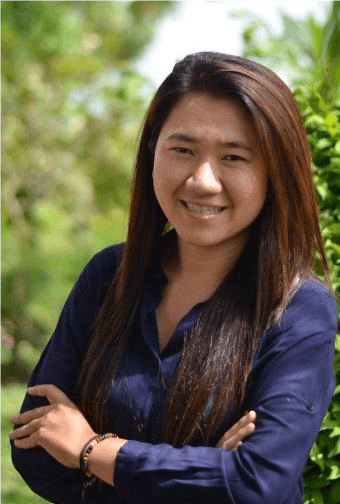 Suyheang Kry
Executive Director
Women Peace Makers, Cambodia
Born and raised in a conservative family during the post conflict context of Cambodia, Suyheang Kry witnessed and understood well the pressure of traditional gender norms on women and girls in Cambodia. Growing up striving to challenge such status quo, Heang dreams of seeing a nonviolent and gender-just world where everyone can live free from violence and can reach their full potential regardless of their identity. With such vision and passion, Heang has since devoted her professional career in the field of gender and peace building.
Heang is currently serving as the Executive Director of Women Peace Makers (WPM) in Cambodia. Initially a youth and women led-peace building network in 2000 and later as an independent non-governmental organization in 2003, WPM works to support the empowerment of women and youth, transform conflict, and prevent violence, including gender based violence, by providing the tools and space for dialogue and deeper understanding about issues of gender and peace. Today's WPM is the culmination of over a decade and a half of action and learning in the field. WPM has since expanded its main focus on women and youth in Cambodia to three intersectional gender and peace building thematic areas: gender and women issues, peace and conflict transformation, and youth empowerment. WPM is currently serving as a steering committee member of Gender and Development Network (GADNet), a member of Working Group for Peace (WGP), and a member of United Nation Youth Advisory Panel (UNYAP).
Prior to joining WPM, Heang served as the deputy director of Anlong Veng Peace Center, a researcher focusing on the Myanmar peace process and communal violence at the Centre for Peace and Conflict Studies, and a victim support officer at the Documentation Center of Cambodia. Heang is the co-author and co-lead researcher for a community action peace research on "Who is listening: Tackling hard issues with empathy". She also gave out speeches on relevant gender and peace topics and wrote several stories and articles on transitional justice, remembrance, and female Khmer Rouge survivors' story of heroic struggle and resilience during the war time.
Heang holds a Master's Degree in Peace and Conflict Studies from the University of Massachusetts Lowell, USA, and a Bachelor of Education from the Royal University of Phnom Penh, Cambodia.
---
Event Details
Who:
everyone
Where:
Global Washington, Westlake Tower
When:
October 17, 2018
Time:
2:30pm - 4:00pm
Address:
1601 Fifth Ave, Suite 1900
Seattle WA 98101
Cost:
Members: $10
Non-Members: $10