SDG 3: Decolonizing Global Health
---
Event Description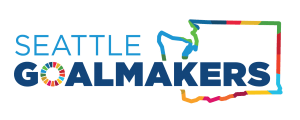 In their annual Goalkeepers Report, Bill and Melinda Gates noted that after decades of progress toward the Sustainable Development Goals, progress has stalled, and we are in fact going backwards on nearly all of the indicators. We are now in a situation where we need to restart and rebuild systems and solutions to get the SDGs back on track.
However, we should not rebuild in a way that takes us back to the status quo. We have an opportunity to transition into something better and more equitable. The pandemic has forced all of us to pause and reimagine how to accomplish our goals. At the same time, the calls for racial equality in the U.S. have illuminated the systemic racism and unbalanced power dynamics that extend into the global development community.
Many global health practitioners are examining and changing the inequitable systems and practices that have perpetuated power imbalances within organizations and between the U.S. and low- and middle-income countries. Echoing this sentiment, the editors of The Lancet, one of the oldest and best-known medical journals, recently called for the global health sector to radically rethink its mission and begin to tackle "deeply embedded structural inequities in society."
Please join speakers from Global Washington member organizations to spark a conversation about decolonizing global health.
Who:
Everyone
Where:
Link to attend the event virtually will be sent upon registration
When:
Friday, November 20, 2020
10:00am – 11:30am PT
Price:
Free but registration is required
SPEAKERS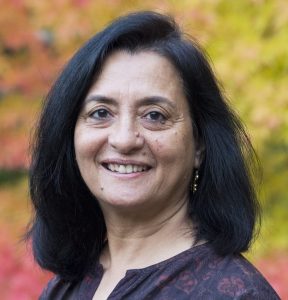 Seema Handu
Country Director, India
PRONTO International
After a long and successful career as a scientist and entrepreneur in the pharmaceutical industry, Seema offers her management, leadership, relationship-building, and organizational skills to nonprofits. She has worked extensively with several nonprofits on their global health-related programs and projects in India, Nepal, Ethiopia, and Ecuador. Seema believes in PRONTO's vision of improving birth outcomes and improving quality of care for mothers and their babies. She is using her management and organizational skills to further the mission of PRONTO in India. She maintains a home in India and the US.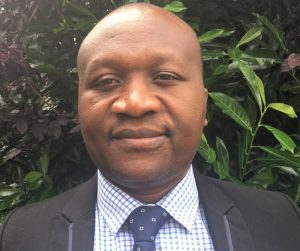 Obed Kabanda
Founder
Action for Community Development, Uganda
Obed Kabanda is a Public Health and social justice leader with over 17 years of  experience in global social change work, public health, and nonprofit management. Obed was awarded an Angel for Africa award 2015 in USA for his role in building capacity of public health and emerging local grassroots organizations on the African continent. Obed originally from Uganda, is a Doctoral candidate at Seattle University College of Education. He is a graduate of MPH Leadership, and Stanford Executive Leadership with a Bachelor of Community Development and Leadership. Before joining the doctoral program at SU, Obed had founded and led ACODEV Uganda nonprofit as founder and CEO for over 15 years with programs running in East and Southern Africa countries, and a staff team of 85, with a budget of over $15m in program funding while partnering with USAID, PATH, SIDA, KIOS, Save The Children and many other foundations. He also served as an associate public health leadership lecturer at Uganda Christian University until September 2018. Obed currently sits on the Save The Mothers International US board, and has previously chaired the Uganda White Ribbon Alliance for Safemotherhood chapter, and Uganda Network of AIDS Service Organizations-UNASO. At SU, Obed is working as Graduate  Researcher with the Center for Social Transformation and Leadership  at the College of Education while serving as Graduate Student Council President and Board Chair.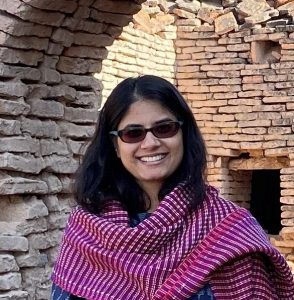 Mariam Zameer
Health Systems and Program Lead for Pakistan
VillageReach
Mariam Zameer works to improve equitable access to health care. She has spent most of her life in Pakistan, where she worked with governments and partners. She is a strong advocate for specific challenges faced by women of color, immigrants, and especially women of color from a low- or middle-income country face when working in global health. She's also part of the Advisory Committee for Women in Global Health Seattle. She reflects on how even English as a second or first language has shaped her career, and the inherent legacy of colonization in global development.
MODERATOR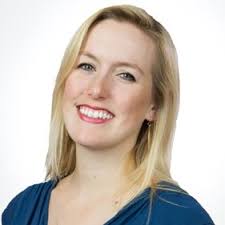 Catherine Cheney
West Coast Correspondent
Devex
Catherine Cheney is a Senior Reporter for Devex. She covers the West Coast of the U.S., focusing on the role of technology, innovation, and philanthropy in achieving the Sustainable Development Goals. And she frequently represents Devex as a speaker and moderator. Prior to joining Devex, Catherine earned her bachelor's and master's degrees from Yale University, worked as a web producer for POLITICO and reporter for World Politics Review, and helped to launch NationSwell. Catherine has reported domestically and internationally for outlets including The Atlantic and the Washington Post. Outside of her own reporting, Catherine also supports other journalists to cover what is working, through her work with the Solutions Journalism Network.

---
Event Details
Who:
Everyone
Where:
Link to attend the event virtually will be sent upon registration
When:
Friday, November 20, 2020
Time:
10:00am PT - 11:30am PT
Cost:
Members: Free
Non-Members: Free