Global Oncology Adaptations during COVID-19: A WGHA & GlobalWA Member Roundtable
---
Event Description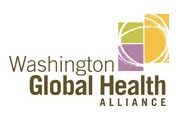 Global Washington and WGHA host a member roundtable discussion on global oncology in the face of a global pandemic.
COVID-19 demands an all-of-global-health response. How have cancer research and cancer care for vulnerable populations adapted during this time? How is the all-hands response playing out among investigators, providers, and patients?
Presenters:
Carolyn Bain, PATH
Megan Mager, The Max Foundation
Raquel Sanchez, Fred Hutch
Who:
GlobalWA & WGHA Members Only
Where:
Zoom Webinar
When:
Thursday, May 28, 2020
11:00am – 12noon PT
Cost:
Free
Email pratima@globalwa.org for registration link.
---
Event Details
Who:
GlobalWA & WGHA Members Only
Where:
zoom
When:
Thursday, May 28, 2020
Time:
11:00am PT - 12:00noon PT
Cost:
Members: Free