Centering Diversity, Equity, and Inclusion for Effective Communications
---
Event Description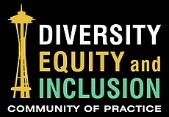 The mission of the DEI CoP is to foster greater diversity, equity, and inclusion practices among local non-profit, private and public sector professionals and community members located in the Greater Seattle area through shared best practices and strong collaboration.
Join Global Washington member VillageReach as they share insights into their recent work to evaluate and organize their external communications using a diversity, equity, and inclusion (DEI) lens. The event will start with VillageReach's President, Emily Bancroft, giving an overview of VillageReach and its DEI structure and story. Followed by Health Systems Manager, Jodi-Ann Burey who will present language and photography guidelines and framework. There will be a 30 minute audience Q&A session so participants are encouraged to bring samples of their own work or project as reference.
SPEAKERS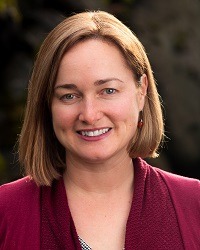 Emily Bancroft
President
VillageReach
Emily is responsible for the strategy, oversight, and management of VillageReach programs and global operations, working closely with a global team of more than 170 employees. A leader in systems change, much of Emily's work is focused on aligning governments, donors, private sector partners, and NGOs to help scale and sustain innovations. She is recognized for her global leadership in improving supply chains and for developing scalable and replicable digital health solutions in low- and middle-income countries.
Prior to joining VillageReach, Emily worked with the International Training and Education Center on Health (I-TECH), Physicians for Human Rights, and NPower, a pioneering social enterprise focused on transforming the way nonprofits use technology to achieve their mission. Emily is a Clinical Instructor in the Department of Health Services at the University of Washington. She holds an MPH from the University of Washington School of Public Health and a BA from Princeton University.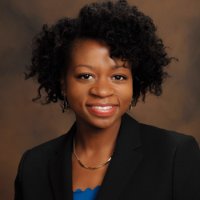 Jodi-Ann Burey
Health Systems Manager
VillageReach
Jodi-Ann Burey, MPH is a manager in the Health Systems Group at VillageReach, a global health non-profit with a mission to save lives and improve health by increasing access to quality healthcare for the most underserved communities. Diversity and inclusion practices are foundational to that mission. At VillageReach, Jodi-Ann supports the design, implementation and management of many health system strengthening innovations in "last mile communities" in several countries within sub-Saharan Africa. Jodi-Ann also initiated VillageReach's first diversity and inclusion program, the Diversity and Inclusion Group (DIG), to assess and advance VillageReach's Human Resources, internal communication, external communication and personal learning and development through an equity lens.
Jodi-Ann serves as co-chair of the Seattle Diversity, Equity and Inclusion Community of Practice (DEI CoP). Jodi-Ann earned a Master in Public Health at the University of Michigan and a Bachelors of Arts at Boston College.
Who:
Everyone
Where:
Global Washington Event Space
1601 Fifth Ave, Suite 1900
Seattle, WA 98101
When:
Thursday: October 25, 2018
Time:
Registration and Networking: 1:45pm – 2:15pm
Program: 2:15pm – 4:00pm
Cost:
FREE
Space is limited. Registration required.
SOLD OUT
---
Event Details
Who:
Everyone
Where:
Global Washington Event Space
When:
Oct 25, 2018
Time:
2:00pm - 4:00pm
Address:
Westlake Tower - 1601 5th Ave, Suite 1900
Seattle WA 98101
Cost:
Members: Free
Non-Members: Free