Building and Strengthening Civil Society
---
Event Description
Several countries around the world have experienced a political crisis in the past few years that has fueled a humanitarian disaster. President Biden has promised to host a global "Summit for Democracy" to renew countries' commitments to fight corruption, defend against authoritarianism, and advance human rights. National leadership plays an important role in good governance and peaceful societies, but local community groups, activists and individuals are often the ones moving the needle day-by-day toward Sustainable Development Goal 16: "Promote peaceful and inclusive societies for sustainable development, provide access to justice for all and build effective, accountable and inclusive institutions at all levels." Local groups not only understand the present and historical context in which they live, but they also know what their communities need most urgently, are trusted by community members, and are the first to respond to events. Join GlobalWA members OutRight Action International, Tostan, and Partners Asia as they discuss how partnering with and advocating for local communities have inspired change.
Who:
Everyone
SPEAKERS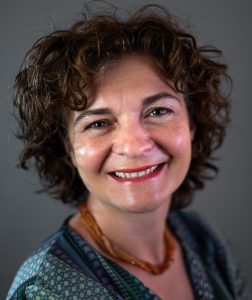 Elena Bonometti is the Chief Executive Officer of Tostan, an Africa-based organization that empowers communities to develop and achieve their vision for the future and inspires large-scale movements leading to dignity for all.   Elena is an Italian national with 20 years of professional experience in Africa, specializing in the field-based management of development programs, specifically focusing on community health and economic empowerment.
Since her appointment as Tostan's CEO in 2017, Elena has led the organization's new scaling strategy, which seeks to scale community well-being following three pathways: direct implementation of programs, training and sharing, and global influence. Today Tostan implements its education programs directly in hundreds of rural communities across five West African countries. It has also welcomed more than 600 trainees from 49 countries to its training center in Senegal, West Africa and is increasingly playing an important role in the global community.
Elena holds a Global Executive MBA from Georgetown University/ESADE Business School, a Masters of International Relations from Sciences Po in Paris, and a Bachelor's degree in Political Science at University of Trieste, Italy. She is fluent in English, French, German, Italian, and Spanish and currently lives in Dakar, Senegal with her family. Elena is also a co-founder of Catalyst2030, a collaborative movement of joint action for systems change to achieve the SDGs.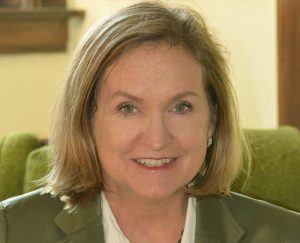 Patty Curran
Executive Director
Partners Asia
Patty has spent her career focused on leading social justice and business ethics efforts. After studying Social Work at St. Mary's College, Notre Dame, she worked with coal mining communities in Appalachia and then in inner-city Washington, D.C. before serving as a Jesuit Volunteer in Kathmandu. She spent the following 15 years in Cambodia contributing to the fight against landmines and providing vocational training to landmine survivors, and through various non-profits, she led efforts to fundraise, support organizational development, and build skills and confidence of community groups driving change in their communities.
Ten years ago, she moved to Myanmar where she facilitated the collaborative effort of drafting of the National Strategic Plan for the Advancement of Women 2011-2021. She served as Trócaire's Country Representative, leading a large team tasked with fostering partnerships with local organizations advancing women in leadership, demanding land rights, and providing humanitarian assistance to tens of thousands of Kachin people displaced by civil war.
With a move to the private sector, as Telenor Myanmar's SVP and Head of Sustainability, Patty led teams in community outreach, supply chain sustainability, and social responsibility. Before leaving Telenor, she started a large-scale effort to provide a digital education program to out-of-school children in rural Myanmar through the free monastic education system. Most recently Patty was PeaceNexus Foundation's Regional Programme Manager, supporting community groups to develop effective advocacy strategies and promoting conflict sensitivity within the private sector.
The middle of eleven children, Patty grew up in a family where social justice was instilled in them. Patty and her husband, Mark, have three children, Augustine, Dorothy, and Salvador.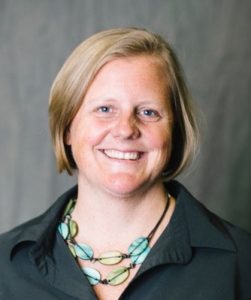 Katie Hultquist
Director, Leadership Giving
OutRight Action International
Katie Hultquist is the Director of Leadership Giving for OutRight Action International, a U.S-based non-profit advancing human rights and equality for LGBTIQ people around the world. She has more than 20 years of experience in nonprofit management, fundraising, and social justice activism for local, national, and international organizations. Previously, Katie served as the Northwest Regional Director at NPH USA, where she raised more than $11 million to support vulnerable children in Latin America and the Caribbean, and helped launch a training institute for young leaders from Central America. Katie was also the Executive Director of Passages Northwest, a Seattle nonprofit dedicated to building courage and leadership in girls and women through the outdoors and the arts. Katie has worked in leadership roles with the Religious Coalition for Reproductive Choice, Ashoka/Youth Venture, and Harvey Gantt's 1996 U.S. Senate Campaign in North Carolina. She holds an Executive Masters degree in Nonprofit Leadership from Seattle University and a B.A. in International Studies from the University of North Carolina. Katie is originally from San Francisco, and now lives with her wife and three children in Seattle, where she enjoys supporting women's professional soccer and basketball.

---
Event Details
Who:
Everyone
Where:

When:
June 24, 2021
Time:
10am PST - 11:30 am PST
Cost:
Members: Free (email pratima@globalwa.org for discount code)
Non-Members: $25