Food Security Panel – Community Led Development
---
Event Description
The United Nations' Sustainable Development Goal (SDG) 2 aims to "end hunger, achieve food security and improved nutrition and promote sustainable agriculture" by 2030. To address the challenges associated with this goal, the UN has said it will require bolder action, "not only in scale but also in terms of multisectoral collaboration," bringing food solutions together with agriculture, education, economic empowerment, gender issues, water and sanitation – all the SDGs. In essence, hunger and food security cannot be solved without the holistic development of communities, and vice versa.
With members from across the global development spectrum, Global Washington is uniquely positioned to host a conversation about what it will take to integrate these efforts. Join us for an informative panel about how a promising community-led approach to tackle the complex issue of food security.
Who:
Everyone
Where:
Global Washington
1601 Fifth Ave, Suite 1900
Seattle, WA 98101
When:
Tuesday, October 22, 2019
Registration: 2:30pm – 3:00pm
Program: 3:00pm  – 4:30pm
Cost:
Members: $25
Non-Members: $35
email pratima@globalwa.org for member code and free student code
More information coming soon.
Speakers: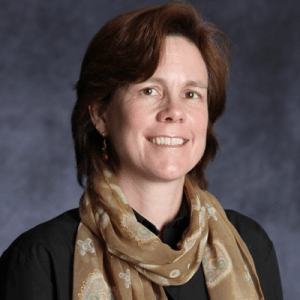 Ann Hendrix Jenkins
Senior Advisor
The Hunger Project and The Movement for Community-led Development
Ann Hendrix-Jenkins serves as the Senior Advisor for the Movement for Community-led Development as part of the Movement's Secretariat, which is coordinated through The Hunger Project. She previously volunteered with the Movement as co-chair of the Research Working Group, while she was on staff with Pact as the Global Director of Capacity Development.
Ann joined The Hunger Project and the Movement with over 30 years of development experience. Throughout her career, she has focused on a broad range of topics, including gender, capacity development, sustainability, partnerships, community-led development, appreciative approaches, and kinship and joy. She has worked in a variety of technical portfolios, including maternal, newborn, and child health; HIV, TB, and pandemic influenza; nutrition; social inclusion and empowerment for women, gender and sexual minorities, and other marginalized groups; microfinance; and governance.
She has worked with a significant number of development institutions, including USAID, the International Federation of the Red Cross/Red Crescent, the World Bank, and the International Monetary Fund. She also brings significant experience developing and managing large-scale projects, including the Gates Foundation's African Youth Alliance, as director of the capacity development portfolio on Health Policy Project; and as project director of Knowledge for Health, USAID's flagship health effort devoted to fostering Collaborating, Learning and Adapting (CLA).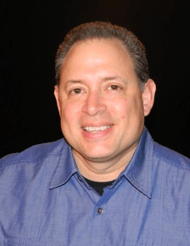 Jose Luis Figueroa
Senior Technical Advisor, Food Security and Livelihoods
World Vision USA
Over the last 25 years, Jose Luis Figueroa has worked for World Vision, focusing on unleashing the economic potential of vulnerable people trapped in poverty. As Senior Technical Advisor in World Vision US, Jose Luis supports the Food Security & Livelihoods sector. His current area of focus is leveraging private/public funding potential around the THRIVE program initiative (Transforming Household Resilience in Vulnerable Environments).
Jose Luis previously served as Sector Director for Economic Empowerment for World Vision US, overseeing a $175 million portfolio of privately funded economic development projects. Also with World Vission US, he was Country Program Manager for Central America and the Dominican Republic, overseeing an annual sponsorship investment of $25 million in five countries.
Before World Vision US, Jose Luis was based in Honduras and held numerous positions with World Vision in Latin America and the Caribbean, including Resource Development Director, Human Resource and Communications Director, Sponsorship Manager, and Chief Executive Officer for VisionFund Honduras (a microfinance subsidiary of World Vision).
Called by the leadership at his Church, he also held the role of Chief Executive Officer with Mission Aviation Fellowship in Honduras, where he supervised the operation in La Mosquitia rainforest.
Prior to joining World Vision to pursue a calling to transform the lives of children and their families, Jose Luis had a promising career in the ocean freight industry as Regional Manager for several fleets.
He has a post graduate degree in job creation initiatives from the International Labor Organization in Turin, Italy, and a bachelor's in international development and economics from Oglethorpe University in the US.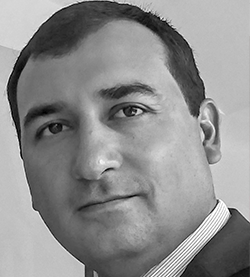 Alberto Solano
President and Executive Director
Agros International
Alberto joined Agros in September 2015 as its new President and Executive Director.
Alberto brings more than 15 years of experience in microfinance and sustainable development in Central America to Agros. Most recently he spent nearly 6 years as the Regional CEO of Latin America at Grameen Foundation, and prior to that served for 7 years as the Latin American Program Director for Global Partnerships, which brought him frequently to Seattle. He began his career with the Central American Bank for Economic Integration as part of their Microfinance and Technical Assistance Programs teams and went on to run his own consulting firm specializing in sustainable development and microfinance.
Alberto earned a degree in agronomic engineering from Zamorano in Honduras and his MBA from the INCAE Business School in Costa Rica/Nicaragua. He is also a fellow of the prestigious Aspen Institute.
A native of Guatemala, Alberto has a passion for the rural poor and their capacity to build better lives:
"Over the years, I have witnessed firsthand the remarkable capacity of rural families to overcome the difficulties and material deprivation of poverty, when given a fair chance to take control of their lives and build a future for their kids. Agros represents that unique fair chance for thousands of families in Central America."
Alberto lives in Seattle with his wife Yadira and their four children.
MODERATOR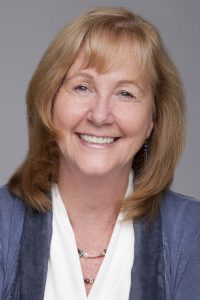 Suzanne Mayo Frindt
CEO & President
The Hunger Project
Suzanne Mayo Frindt joined The Hunger Project as President & CEO in May 2017.
As co-founder of leadership development and education firm 2130 Partners, Suzanne has over 25 years of experience in diverse environments such as working with indigenous women leaders in Peru, college students in China, and women entrepreneurs in the Middle East. Suzanne also served as a Group Chair for Vistage International, a professional organization dedicated to increasing the effectiveness and enhancing the lives of chief executives. Vistage and its affiliates have more than 22,000 members in 17 countries, making it the world's leading CEO membership organization. The goal of Suzanne's work has been the empowerment of individuals and teams as they develop a shared vision and translate that vision into results.
Suzanne and her husband, Dwight, have been investors, volunteer fundraisers and activists for The Hunger Project for over 25 years. As such, they have traveled extensively throughout Africa, India, Bangladesh and Latin America to deeply engage in The Hunger Project's programs, which mobilize people to create lasting society-wide progress in health, education, nutrition, family incomes and the empowerment of women.
A recognized speaker on leadership and women-in-business issues, Suzanne was tapped by the U.S. State Department to address the 2006 Middle East and North Africa (MENA) Businesswomen's Summit in Abu Dhabi, U.A.E. From 1992-1999, Suzanne was a founding principal of Communities Unlimited, a satisfaction research firm that brought the power of data and research to companies interested in improving the quality of their customers' experience. In her pre-entrepreneur days, Suzanne held executive leadership positions in a variety of business units at CWS, a diversified real estate investment management company, during a high growth decade for the firm. Suzanne holds an MBA from the University of California, Irvine.
In 2010, Suzanne and her husband Dwight Frindt co-authored a leadership development book: "Accelerate: High Leverage Leadership for Today's World."
---
Event Details
Who:
Everyone
Where:
Global Washington
When:
October 22, 2019
Time:
3:00pm (registration starts at 2:30pm) - 4:30pm
Address:
1601 Fifth Ave, Suite 1900
Seattle WA 98101
Cost:
Members: $25 (email pratima@globalwa.org for member code)
Non-Members: $35