Board of Directors
Board Emeritus
---
Akhtar Badshah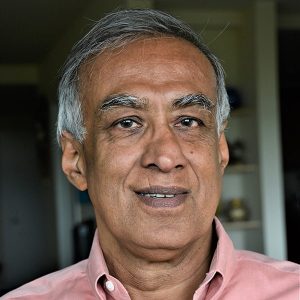 Distinguished Practitioner & Senior Lecturer, University of Washington
Author, The Purpose Mindset
Dr. Akhtar Badshah is the Distinguished Practitioner and Associate Teaching Faculty at University of Washington; and is the Founder and Chief Catalyst at Catalytic Innovators Group, where he advises individuals and organizations to catalyze their social and philanthropic investments. He is also the founder and curator of Accelerating Social Transformation, a mid-career professional development certificate course on social impact. Dr. Badshah led Microsoft's philanthropic efforts for ten years, where he administered the company's community investment and employee contributions. Dr. Badshah is a seasoned executive with over 30 years of experience in international development, managing a corporate philanthropic program and co-founding a global nonprofit for social enterprise. His new book Purpose Mindset: How Microsoft Inspires its Employees and Alumni to Change the World, Harper Collins Leadership Series, has just been released. Dr. Badshah serves on the boards of Microsoft Alumni Network, Global Washington (Chair), and The Indus Entrepreneurs, Seattle. He is an accomplished artist and a doctoral graduate of the Massachusetts Institute of Technology. Dr. Badshah and family are active philanthropists in the Seattle area.
---
Kathryn Compton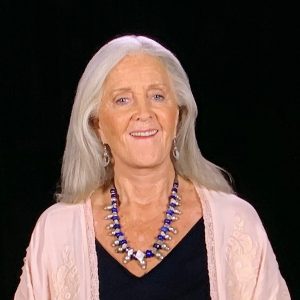 Chief Development Officer, Strong Women Strong World, World Vision
Kathryn Compton has been with World Vision US for over 25 years, and currently serves as Chief Development Officer. A dynamic and innovative leader in her work at World Vision, Kathryn developed and leads Strong Women Strong World — a global Women's Empowerment initiative focused on bringing together influential and affluent partners who are dedicated to empowering women and girls through gender reconciliation in developing countries. The Strong Women Strong World initiative uniquely positions World Vision's work in the global context of empowering girls, women, boys, and men to being equally valued, receiving equal access to services, programs and responses, and experiencing equal rights and freedoms. Through Kathryn's leadership, she has created a community of partners from differing disciplines, denominations, traditions and political persuasions and an opportunity to work together on a common cause: gender justice. Kathryn brings energy, compassion, and innovation as both a fundraiser and an advocate for women and the disenfranchised. She is uniquely gifted at identifying and empowering community leaders here in the United States as well as in some of the most underdeveloped and impoverished places in the world.
Past accomplishments include the highly successful development and implementation of World Vision's national advocacy and awareness campaign to respond to the global HIV/AIDS pandemic, the Hope Initiative. Kathryn led the Hope Tours, visiting over 18 cities in the US with the goal of mobilizing, educating, and informing, individuals, corporations, foundations, community leaders, and the media around the HIV/AIDS pandemic in the developing world and the US. Her deep commitment and love to the poor and marginalized people of the world is evident in everything she does and touches everyone she meets in a profound way.
Areas of expertise
Developed and leads Strong Women Strong World — a global Women's Empowerment initiative focused on bringing together influential and affluent partners who are dedicated to empowering women and girls through gender reconciliation in developing countries.
Innovative as both a fundraiser and advocate for women and is uniquely gifted at identifying and empowering community leaders here in the United States as well as in some of the most underdeveloped and impoverished places in the world.
---
Scott Jackson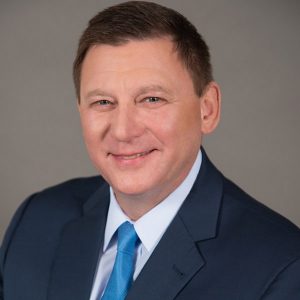 President & CEO, Global Impact
Scott Jackson is the president and CEO of Global Impact. Global Impact's mission is to grow global philanthropy and build partnerships and resources for the world's most vulnerable people. It has raised $1.8 billion since inception. A global development, fundraising and marketing veteran, Jackson has held leadership positions in the public, private and nonprofit sectors, including the global health and development nonprofits PATH and World Vision. He has worked in more than 60 countries, and his global relief and development efforts have taken him to remote villages in Africa and Asia, to the heart of the Holy Land, and inside some of the most powerful institutions and governments around the world. Jackson has worked with global leaders, including four U.S. presidents and their administrations, and he has represented international development issues with the offices of U.S. Secretaries of State Madeleine Albright, Colin Powell, and Hillary Clinton.
Jackson was a founding nonprofit member of The ONE Campaign to "make poverty history" and has worked on initiatives with Bono and the Bill & Melinda Gates Foundation. He is a member of several national boards and advisory committees, including the Clinton Global Initiative, YourCause, Global Justice Center, International Center for Research on Women, National Development Committee of the U.S. Fund for UNICEF, Global Washington, World Trade Center Seattle, and CEO Connection's Leadership Committee for Social Impact. He currently works closely with the leadership of more than 100 nonprofits around the world, such as Save the Children, CARE and Heifer International.
Jackson is the author of Take Me with You, released in March 2017, a moving personal story written to inspire people to take action and find the "charity within" — Jackson's personal philosophy of making a choice to live in a way that improves life for others. He was recognized by the Center for Nonprofit Advancement as a 2016 winner of the Gelman, Rosenberg and Freedman EXCEL Award, which recognizes leadership achievement in the areas of innovation, motivation, community building, ethical integrity, and strategic leadership.
Before taking leadership roles in the global development humanitarian sector, Jackson founded TRADEC (Trade and Development Consortium), one of the first marketing and communications firms in North America to specialize in international trade and development, which later became part of APCO, a worldwide communications firm. During his early career, Jackson served as assistant to a U.S. congressman, and he held a number of roles in national politics. He has appeared in The New York Times, The Washington Post and The Huffington Post.
Jackson received an MBA from the University of Edinburgh School of International Business. He also holds an honorary Doctorate of Humane Letters from the University of Puget Sound, where he received a B.A. in history. He lives in Washington, D.C.
---
Susan Jeffords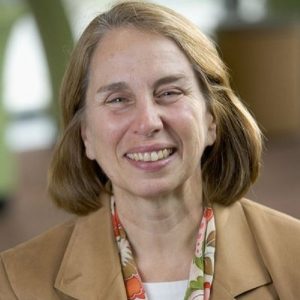 Provost & Vice President for Academic Affairs, Portland State University
Dr. Susan Jeffords joined Portland State University in 2018 and is a leader is positioning the university as a model for other global urban universities that are central to the future of higher education.
Prior to this position, Jeffords spent over 10 years as vice chancellor for academic affairs at the University of Washington Bothell. Jeffords has led delegations abroad in community-university strategic partnerships and was appointed by the UW president as the chair of the UW International Task Force in 1995, which resulted in a university-wide report on the UW's international expertise and current activities.
Jeffords has written and taught broadly in the area of American popular culture, with a particular emphasis on Hollywood film, the Vietnam War, and feminism. She is particularly committed to increasing opportunities for more diverse and underrepresented communities to participate actively in higher education, including expanding opportunities for international engagement.
---
Marty Kooistra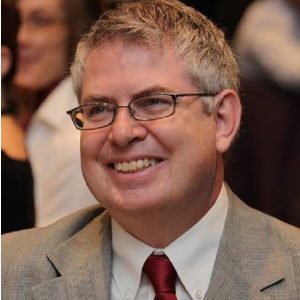 Executive Director, Housing Development Consortium of Seattle-King County
Marty Kooistra is the current executive director of Housing Development Consortium and he started this role in December 2013.  Prior to that, Kooistra was the CEO of Habitat for Humanity's Seattle/South King County affiliate since 2008. Under his leadership, the affiliate has aligned its strategies and outcomes around neighborhood revitalization. To this end, the affiliate's programs directly target sustainability (at the family, neighborhood and environmental levels), community and global engagement, and the essential role of affordable homeownership in a robust local housing continuum.
Prior to joining the Seattle/South King County Habitat affiliate, Kooistra held several leadership positions with Habitat for Humanity's international headquarters (HFHI). As regional director, he established standards for accelerated asset recovery and oversaw the Native Peoples Initiative. As vice president of post-Katrina collaborations & strategic partnerships, he convened two powerful Gulf recovery coalitions involving Enterprise Community Partners, Enterprise Corporation of the Delta, HFHI, LISC, NeighborWorks, RALLY, Tulane University, and World Vision. Kooistra also served as HFHI's director of construction & environmental resources and senior director of global program design & implementation and was appointed to HFHI's enterprise strategic planning leadership team.
Kooistra serves on the Seattle housing levy oversight committee; the state legislative committee of the Washington Low Income Housing Alliance; the community service committee of Seattle Rotary; the new market tax credit advisory committee of Global Green; and the affiliate enhancement committee of Habitat's U.S. Council. Past service positions include: Federal Home Loan Bank advisory council; Lifecycle Building Challenge judge; Iowa Human Services coordinating board; Siouxland diaconal conference; JFA NW Iowa board of directors; and Sioux Empire homeless coalition.
---
Melissa Merritt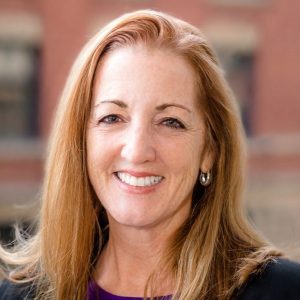 Principal, Executive Search, GoodCitizen
Melissa Merritt understands change. In fact, she seems to thrive in it. Having worked with teams from West Africa to London, New York to Seattle, and many places in between, her vision of where an organization can go and how they can get there is invaluable to GoodCitizen's clients.
Merritt joined GoodCitizen (formerly Waldron) as an executive search consultant in 2008. She assumed the Principal role in 2017 and oversees service design and delivery, client relationship management, and executive searches with key foundations, start-up social enterprises, and NGOs. As a member of the leadership team, she shapes organizational strategy and lends her expertise in international settings to ensure GoodCitizen identifies the right leaders to authentically represent some of our largest clients.
Prior to GoodCitizen, Merritt spent nearly 20 years living and working in London, Paris, Hong Kong, and New York. She consulted with senior international executives transitioning to the U.S. with companies such as Microsoft and Russell Investments, and she spent 10 years leading international searches at Bird & Co, an executive search firm in London. Prior to Bird & Co, Merritt worked in the private sector as an international account director at multinational ad agencies representing global brands. She began her career working in New York and West Africa as a communications manager and program officer for a small NGO. Merritt holds a BA in French and Business from the University of Colorado.
When she's not nurturing her team or working with clients, Merritt is an active community volunteer and board member, serving with Global Washington, the Women's Funding Alliance, and others. Ask Merritt about her membership in Seattle Rotary and her role as founder of Women Leaders in Philanthropy and you'll quickly come to understand that she brings a unique optimism to everything she does.
---
Jane Meseck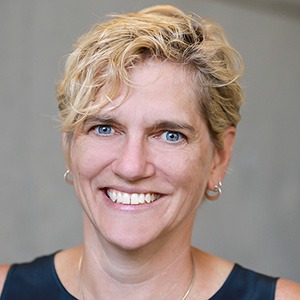 Former Senior Director of Global Programs, Microsoft Philanthropies
Jane has served the nonprofit and humanitarian sectors for 30 years. Formerly Sr. Director for Microsoft Philanthropies, Jane was a leader in Microsoft's social impact work for over 24 years. As Microsoft's Global Lead for Humanitarian she led programs and partnerships supporting international humanitarian organizations and the communities they serve, respond, and rebuild from crisis.
Jane has been a fixture in the nonprofit tech segment, leading Microsoft's effort to help nonprofits and humanitarian organizations adopt and use technology for mission. She led Microsoft technology donations for over 20 years scaling donations to 235 countries and $1B FMV. She helped create NTEN and supported TechSoup's growth as the premier global online nonprofit resource. In 2017, Jane helped create Microsoft's Tech for Social Impact team bringing together the best of Microsoft's commercial ecosystem with renowned philanthropy programs. In July 2020, Jane formed a new Philanthropies' team to help expand humanitarian efforts to empower humanitarian organizations and crisis affected communities thru technology, including AI for Humanitarian Action. In 2018, Jane received NTEN's Lifetime Achievement Award recognizing her role in shaping the field of nonprofit technology.
Jane currently serves on the Board of Directors of USA for UNHCR and GlobalWA, continuing her personal mission to support humanitarian and global development nonprofits.
---
Will Poole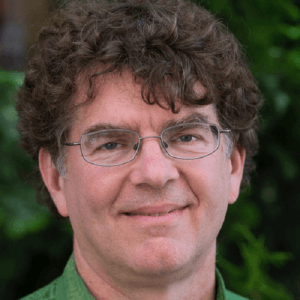 Managing Partner and Co-Founder, Capria
Will Poole is a serial entrepreneur and venture investor. He is co-founder and managing partner of Capria Ventures, a global financial services firm leading, partnering with, and funding the largest network of fund managers collaborating to deliver superior returns and scaled impact in emerging markets. Will also co-founded Unitus Ventures, India's leading profit-first impact fund that invests in early-stage businesses with India scale and global potential. Focused on local innovation, as well, Will is a managing director of The W Fund, a Seattle-based tech and life-sciences fund affiliated with the University of Washington. Will serves on boards of African health systems transformer, Village Reach, industry connector and convener, Global Washington, and blended-finance pioneer, Convergence. In his technology career, he was a Corporate Vice President at Microsoft where during his decade plus tenure he led several business lines, including the USD $13 billion Windows client business. Will's career started by founding startups at the dawn of the PC era, working in the early days at Sun Microsystems, and pioneering e-commerce at eShop, which was acquired by Microsoft in 1996.
---
Jeffrey Riedinger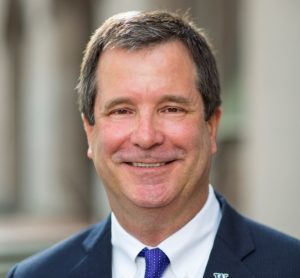 Vice Provost for Global Affairs, University of Washington
Dr. Riedinger has leadership and administrative responsibility for the University's diverse global programming including support for international research, study abroad, student and faculty exchanges, and overseas centers. He also serves on the faculty of the University of Washington School of Law, and is Immediate Past President of the Association & Immediate Past Chair of the Board of Directors for NAFSA: Association of International Educators.
An expert on the political economy of land reform, sustainable agriculture and natural resource management, Vice Provost Riedinger has carried out research in Asia, sub-Saharan Africa, Central America and the Middle East. He has conducted briefings on foreign aid, land reform and other development issues for members of the White House staff, state department and USAID personnel, members of Congress, the World Bank, non-governmental organizations and private foundations. His publications include two books and more than 30 articles, chapters, reviews and monographs. Most recently, he co-authored an article featured in China Economic Review.
A native of Washington, Dr. Riedinger earned a Juris Doctorate from the UW School of Law as well as master's and doctoral degrees from Princeton University. He previously served as Dean of International Studies and Programs and faculty member at Michigan State University.
---
Sara Rogge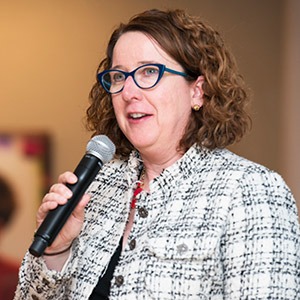 Chief of Staff, Global Policy & Advocacy, Bill and Melinda Gates Foundation
Sara Rogge is deputy director and advisor to the director of the Bill & Melinda Gates Foundation's global policy & advocacy division. In this role she works with the program advocacy and communications team, which leads the foundation's policy, advocacy and communications work on its global priorities. Prior to joining the foundation, Rogge was vice president at williamsworks, a strategic advocacy consulting firm.
Rogge has also spent a significant portion of her career working in both policy and advocacy in Washington, D.C. As deputy policy director for ONE (formerly Debt AIDS Trade Africa – DATA), she managed the organization's portfolio on trade, agriculture and economic development policy. Prior to joining ONE, Rogge was director for market access in the Office of Industry, Market Access, and Telecommunications at the Office of the United States Trade Representative (USTR). In this position, Rogge was part of the market access team for negotiations with Russia, Morocco, Vietnam and the Southern African Customs Union. She also developed U.S. government policy positions in the WTO industrial goods negotiations in the Doha Development Agenda.
Rogge has an M.A. in international economics and African studies from the Johns Hopkins School of Advanced International Studies (SAIS) and a B.A. from Valparaiso University.
---
Sachi Shenoy
Co-founder and Chief Impact Officer, Upaya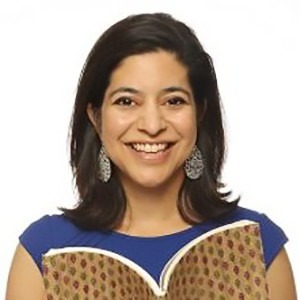 Sachi Shenoy has a decade of experience in developing social enterprises to meet the needs of the poor and ultra poor, designing and implementing field interventions, and conducting social performance evaluations and investment advisory for a variety of organizations throughout Asia. She currently serves on the Board of Directors for Upaya and on the Advisory Board of the Chicago Booth Social Enterprise Initiative (SEI). Her work has been featured in Wall Street Journal – India and the Stanford Social Innovation Review. In 2014, she was named to the Puget Sound Business Journal's "40 Under 40" list, an honor that "spotlights the top business leaders under the age of 40 who excel in their industry and show dynamic leadership."
Sachi spent three years at Unitus, where she most recently served as Director of Global Programs and led the Social Performance Management Implementation Project (SPM IP) and Sorenson / Unitus Ultra Poor Initiative. Prior to Unitus, Sachi served as Area Manager at SKS Microfinance Pvt. Ltd., leading the organization's entry into the New Delhi urban microfinance market. In 2005, Sachi authored the business proposal for the SKS Ultra Poor Program, designed to uplift rural, destitute populations. Sachi has also worked at New York-based CDVCA, where she evaluated seed-stage social enterprises and constructed investment recommendations for its Central Fund; JP Morgan Chase, where she worked in the Sales & Trading division; and Price Waterhouse LLP, where she served as a management consultant for the financial services industry.
Sachi holds a B.A. in Economics and an M.B.A. in Finance and Entrepreneurship with High Honors from the University of Chicago.
---
Leslie Tsai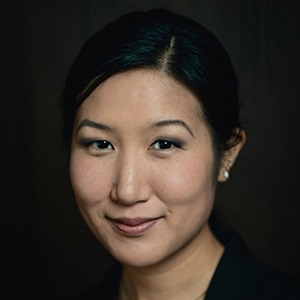 Director of Social Investment, General Counsel, Chandler Foundation
Leslie Tsai is Director of Social Investment and General Counsel of the Chandler Foundation. Prior to joining the Chandler Foundation, Leslie was on the executive team of Microclinic International, a global health nonprofit working on chronic disease prevention in the U.S. and abroad.
Leslie started her legal career at the law firm of Sullivan and Cromwell before moving into the non-profit and philanthropic sector. Prior to law school, Leslie spent a year at the World Bank working on financial sector development in Africa. She has been honored as a term member of the Council on Foreign Relations, a World Economic Forum Global Shaper, a John Gardner Public Service Fellow, a Shafik Gabr U.S.-Egypt Exchange Fellow, and a TEDx speaker. Leslie received her law degree from Harvard and her bachelor's degree from the University of California, Berkeley.
---
David Wu
President & CEO, Special Olympics Washington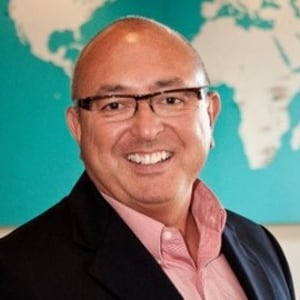 David C. Wu brings to the Special Olympics Washington more than 30 years of professional experience in development, marketing communications and public affairs. Special Olympics is a catalyst for inclusion across the globe. The organization engages 6.7 million participants with intellectual disabilities and partners in more than 193 countries.
Prior to joining the Special Olympics Washington, David served as the Chief Development and Membership Officer at the San Diego Zoo Global. In his role, David provided strategic leadership to mobilize multiple revenue streams for sound operational management and financial growth and sustainability, and to engage more people from diverse sectors by cultivating their passion for saving species. He lead an interdisciplinary and innovative division spanning the departments of membership programs, individual and planned gifts, corporate and foundation relations, special events and member and donor services.
David also served as Chief Advancement Officer at Woodland Park Zoo, where he provided overall leadership for a highly integrated group of professionals in the fields of communications, development, membership, marketing, and government relations. Is this role he provided overarching leadership for three major campaigns focused on elevating the zoo as a conservation organization, expanding public support, and elevating private support through a $120 million comprehensive campaign.
David previously served as Chief Development Officer for PATH, an international nonprofit that transforms global health through innovation. In this role he led PATH in achieving its first $125 million comprehensive campaign and increased private support by 250% in four years.
As the Acting VP for Advancement and the Associate Vice President for Campaign and Development Programs at the University of Washington (UW), David provided leadership and direction for a comprehensive campaign with a goal of $2 billion over eight years that ultimately exceeded $2.8 billion. His past service also includes UCLA and Seattle University.
David is a former member of both the Council for Advancement and Support of Education (CASE) and the CASE District VII Board of Trustees. He served as a CASE faculty member for the Summer Institute for Fundraising at Dartmouth College and acted as a Visiting Expert with The Chinese University of Hong Kong Philanthropy/Fundraising Resource and Advisory Unit. He is currently a member of two national boards, Global Impact and the Association of American Museums: Development and Membership.
David received his bachelor's degree in political science from Virginia Tech, and his master's degree in higher education administration from Bowling Green State University.
---
Katie Young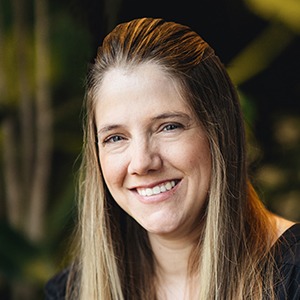 Senior Vice President, Global Growth and Development, Starbucks
Katie Young currently leads the integrated operations and strategy for Starbucks' complex urban markets. She ran the $2B+ food P&L for several years then launched the food innovation team. Katie Young is vice president of global growth and development at Starbucks. She joined Starbucks in 2012 as a director of Food Strategy.
Prior to Starbucks, Katie worked at McKinsey & Company, specializing in the social sector, CPG, and agribusiness. She was part of the team that developed the first-ever agriculture strategy for the Gates Foundation. Other strategy work included: food security for 16 countries and creating transformational frontline change for the Ethiopian Government's 60,000 extension agents.
Katie holds a Masters in Public Policy (MPP, International Development) from the University of Chicago and a Bachelors in Spanish and Honors Political Science from Kenyon College.
---
Bill Clapp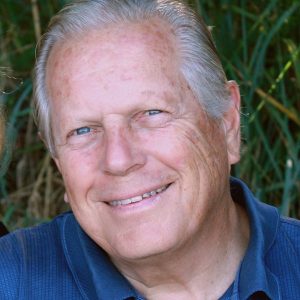 Founder and Board Chair Emeritus, Global Washington; Co-Founder and Board Chair, Seattle International Foundation
William H. Clapp is a recognized social entrepreneur, thought leader, philanthropist, and executive with experience in both the international non-profit and for-profit sectors.
Clapp helped found and lead the Matthew G. Norton Company, and, along with his wife Paula, founded three high-impact and high-profile non-profits: Global Partnerships, Global Washington, and Seattle International Foundation. He remains involved in each of the organizations.
Clapp started his career as a bush pilot and businessman in Alaska in 1967. He returned to his native Seattle in 1975 where he led the founding of Matthew G. Norton Company, a privately held company with investments in real estate, fisheries, heavy equipment, as well as a prominent hotel in Hawaii. Clapp served as CEO and then Chairman for almost three decades, until 2002. The company is one of the largest private holders of industrial property in the State of Washington.
In 1992, he and his wife, Paula, developed an interest in international development and, after two years of research, founded Global Partnerships in 1994. Global Partnerships has become a leading international impact investor with over 70 partners in Central and South America, the Caribbean and Africa. The organization has provided loans and grants totaling $252 million since it was founded, impacting the lives of 7.7 million people. Clapp served as Executive Director of the organization until 2006.
In 2002, Clapp co-founded the Initiative for Global Development with William H. Gates Sr., former U.S. Senator Daniel J. Evans, former EPA Administrator William D. Ruckelshaus, and former Chairman of the Joint Chiefs of Staff General John Shalikashvili. The organization, now headquartered in Washington D.C., works to create successful businesses in Africa.
In 2006, Clapp began discussions which eventually led to the founding of Global Washington in 2008. He served as the organization's first chairman. Global Washington supports the global development community based in Washington state — an association that includes more than 160 organizations working to create a healthier and more equitable and safer world. Global Washington hosts numerous events and an annual conference, publishes an annual international philanthropy guide, and represents and promotes the sector. It is unique in the U.S. for its composition of such a diverse membership: non-profits, for-profits, foundations, philanthropists and universities.
In 2008, Bill and Paula Clapp founded the Seattle International Foundation to both help grow the international philanthropy sector in Washington State and to support development in Central America where they began their work. Since 2008, SIF has granted or facilitated grants of over $20 million to 219 high impact organizations. It is the only foundation with a singular focus in Central America and plays host to the annual Central American Donors Forum, which brings together a large array of foundations, agencies, country representatives and businesses to discuss strategies and progress in the region. SIF is an operating and granting foundation, which runs its own programs as well as programs for other foundations. It publishes research and a guide for donors that highlights local NGO's in Central America. SIF was also one of the founding members of the Central America Leadership Initiative. SIF has staff in Seattle, Miami, and Central America.
The Clapps also have strong philanthropic ties to Seattle. Bill Clapp has been recognized for his international work, has written op-eds and essays on topics of international development, and has been a frequent participant in development conferences and panels.
He also served on the boards of Alaska Air Group, 20 years, and Weyerhaeuser,16 years. He has also served on numerous private company boards and community committees. He is currently a member of the Advisory Board of INCAE Business School in Costa Rica.
Bill and Paula Clapp live in Seattle and continue to make frequent visits to Central America.