Dialogue with Social Leaders from Africa and Latin America
---
Event Description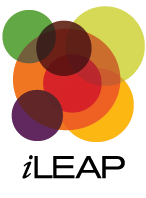 Join Global Washington and its member, iLEAP for a unique opportunity to engage with powerful and influential community-based leaders from Africa and Latin America who are in Seattle as a part of the iLEAP International Fellowship program.
The panelists will discuss what it takes to be a leader, its challenges, and dynamics with the global community as they create sustainable programs in their home country.
PANELISTS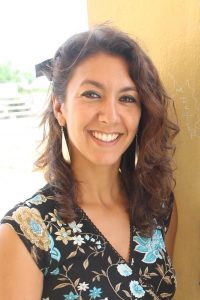 Nelly Fernandez Baldomir
Mental and Reproductive Health Coordinator
Nuestros Pequeños Hermanos – Central America
Nelly Fernandez Baldomir is a tenacious community health advocate, evident through her years of experience working different roles wherever she felt called- as a therapist, a teacher, or a trainer with children, adolescents, adults, and people with special needs. Originally from Spain, Nelly earned her masters degree in psychology here, allowing her to work with multiple non-governmental organizations in multiple continents. Nelly currently serves as the Mental & Reproductive Health Coordinator of Medical and Family Services for Nuestros Pequeños Hermanos International.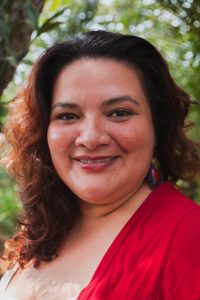 Lucy Luna Guzman
Executive Director
ASAPROSAR – El Salvador
Often described as fierce and a force of change, Lucy Luna Guzman is an iLEAP graduate returning home to Seattle. It has been seven years since she completed iLEAP's International Fellowship program. Since then, Lucy's journey has led her to become the Executive Director of ASAPROSAR, an organization dedicated to improving the quality of life for the neediest families in El Salvador by providing health, education, environment and economic development programs.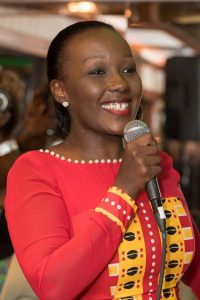 Ange Muyubira
Founder and Executive Director
Kaz'O'zah Art – Burundi
Ange Muyubira is a visionary who has journeyed through life with one main purpose: providing opportunity and empowering people to improve their lives. From a young age, Ange has both travelled and lived in countries which allowed her to expand her knowledge and understanding of the world and see and appreciate beauty wherever she went. Her love for art took her to London where for nine years she served as an account manager for many high-end beauty houses including Chanel, Dior, Carolina Herrera, Prada, Fashion Fair, Tom Ford Beauty, and The Lauder Group. Ange's desire to make a difference, coupled with her passion for splendor and fashion led her to start Kaz'O'zah Art. Ange's personal ambition is to see Arts and Crafts become one of the leading sectors in Burundi and for artisans to make a living from their trade and contribute to the social and economic strength of the country.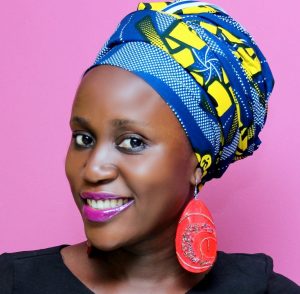 Monica Nyiraguhabwa
Co-Founder and Executive Director
Girl Up Initiative – Uganda
Monica Nyiraguhabwa is an innovative social entrepreneur, who serves as the Co-Founder and Executive Director of Girl Up Initiative Uganda (GUIU). Her vision for the future of her country, and more broadly, the rest of the world, is for every woman to know what she is worth and feel empowered. Monica holds over ten years of experience working to bring her vision to fruition, mentoring and empowering girls with various organizations such as Mentoring and Empowerment Programme for Young Women and Just Like My Child Foundation. She believes very strongly that every girl needs a mentor and should be educated in life skills to be empowered and protected against sexual and gender based violence.
MODERATOR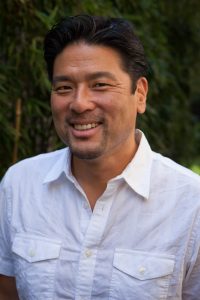 Britt Yamamoto
Founder and Executive Director
iLEAP
Dr. Britt Yamamoto has over twenty years of experience of leadership in the social sector and higher education. He has trained leaders and taught all over the world and held professorships at universities including, currently at the University of Washington Department of Global Health and the University of Vermont Rubenstien School of Natural Resources. His fields of specialization are international development, food and agriculture, social innovation, adult learning, and leadership. As the Executive Director and Founder of iLEAP, Dr. Yamamoto leads all aspects of the organization including strategy formation, fundraising, programs, and facilitation. He holds a Masters (M.Sc.) from the University of California and a Doctorate (Ph.D.) from the University of Washington.
Who:
Everyone
When:
Monday, March 12
3:00pm – 4:30pm
2:30pm – 3:00pm: Registration & Networking
3:00pm – 4:30pm: Program
Where:
Global Washington
Westlake Tower
1601 Fifth Ave, Suite 1900
Seattle, WA 98101
Price:
GlobalWA Members: $25
Non-Members: $35
Email pratima@globalwa.org for member code
---
Who:
Everyone
Where:
Global Washington
When:
March 12, 2018
Time:
3:00pm - 4:30pm
Address:
Westlake Tower, 1601 Fifth Ave, Suite 1900
Seattle WA 98101
Cost:
Members: $25
Non-Members: $35