Failing Fast Forward: Learning to Build Water Systems that Last
---
Event Description
Reliable access to clean water changes lives. Without clean water, the health and livelihoods of entire communities are at risk. UN Sustainable Development Goal 6 seeks to ensure the availability and sustainable management of water and sanitation for all. Yet some approaches seem to be better than others when it comes to achieving this goal.
Global progress has been steady – between 2000 and 2015, 1.6 billion people gained access to clean water for the first time. But according to UNICEF, somewhere between 30 and 50 percent of water, sanitation and hygiene (WASH) projects failed after just two to five years. How can this be?
Many development efforts face challenges of sustainability, not just WASH. Several Global Washington members have iterated and improved upon water projects to drive toward success. They are willing to share their missteps and talk about applying sustainability principles across project planning. Join us!
SPEAKERS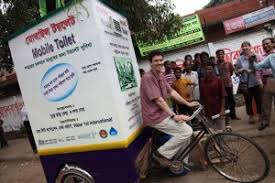 Kirk Anderson
Director of International Programs
Water1st International
Kirk Anderson is the Director of International Programs at Water1st International, where has worked since 2007. Kirk coordinates Water1st's support of programs in Bangladesh, Ethiopia, Honduras, and Mozambique. He is also responsible for monitoring and evaluation activities, which insure that Water1st's investments will be lasting improvements for poor communities around the world for years to come. Kirk has a M.S. in Public Policy from Georgia Institute of Technology and served as a Peace Corps Volunteer in Lesotho, Southern Africa from 1989-1991. Kirk is also an avid biker and invites you to join him for Water1st's annual Bike for Water event!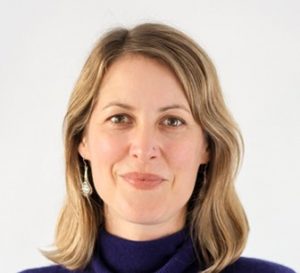 Cyndie Berg
Director of Business Development
Splash
Cyndie connects funders with social impact opportunities to bring about a more just and sustainable world. At Splash, a Seattle-based non-profit organization, she is helping build a $44 million consortium to ensure that all government schools in Addis Ababa; Ethiopia and Kolkata, India have improved water, sanitation, hygiene, and menstrual health services, a project that will benefit one million children. She has nearly 20 years of fundraising experience across a range of causes including environmental sustainability, indigenous rights, education, health, and WASH. She began her career as a consultant for the Asia Institute of Management and the UN Industrial Development Organization in the Philippines, followed by working in business development and communications for various technology companies.  She holds a Bachelor's degree in Political Science from the University of California at Berkeley.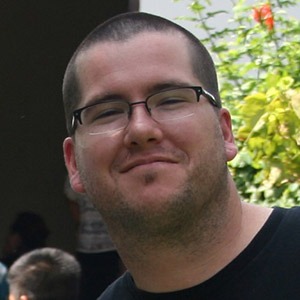 Patrick Diller
Global Health Program Manager
MSR Global Health
Patrick is the Director for Global Health at MSR where he oversees sales, marketing and partnerships for the company's global health efforts. This includes development of project plans in support of key initiatives and leading cross-functional teams in executing on a local and global level. Patrick has been interested in private/public/NGO partnerships since studying development in college at Oakland University in Rochester, Michigan, and prior to joining MSR spent more than six years with Whole Foods Market in various operational roles where he worked to connect employees and customers to the corporations foundations and philanthropic efforts.
Special Remarks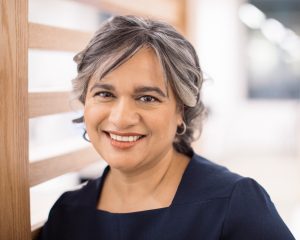 Sarina joined WaterAid in May 2014. She is a seasoned leader with 20 years' experience in international development. She most recently served as Deputy Chief of Programs at Orbis International, and as Country Representative at WaterAid Ethiopia. Prior to that, she spent nearly ten years at Pact Inc., serving both in Washington, DC and overseas.
A tribute to her vision and leadership, Sarina was recently named by both Fortune and Food & Wine magazines as one of the Most Innovative Women in Food & Drink, and honored by the New York Business Journal as a 2016 'Woman of Influence'.
Originally from Nepal, Sarina is now based in New York City where she is a proud mama to two young girls and co-founder of Buunni Coffee, a fair trade, organic coffee company. She holds a BA in Economics from Smith College, Northampton, USA and an MSc. in Development Studies from the School of Oriental and African Studies, University of London, UK. She is @SPrabasi on Twitter.
Who:
Everyone
Where:
Global Washington
1601 Fifth Ave, Suite 1900
Seattle, WA 98101
When:
Thursday, April 25, 2019
Registration: 2:30pm – 3:00pm
Program: 3:00pm – 4:30pm
Water tech display: 4:30pm – 5:00pm
Cost:
Members: $25
Non-Members: $35
email pratima@globalwa.org for member code
---
Who:
Everyone
Where:
GlobalWA Event Space
When:
April 25, 2019
Time:
3:00pm (Registration starts at 2:30pm) - 4:30pm
Address:
1601 Fifth Ave, Suite 1900
Seatt WA 98101
Cost:
Members: $25 (email pratima@globalwa.org for member code)
Non-Members: $35