Educators Experiment with Online and Offline Solutions to Distance Learning Around the World
By Joanne Lu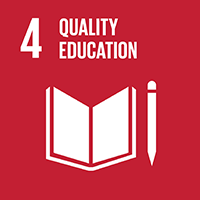 COVID-19 has caused the biggest disruption in history to education systems around the world, according to the UN. Globally, 94 percent of students have been impacted by school closures – 99 percent in low- and lower-middle income countries – and experts are warning that global education has been pushed back to levels not seen since the 1980s.
Although the start of the school year is upon us, many countries, districts and institutions are still grappling with the best way to re-open schools amid a global pandemic. It is simultaneously critical that schools do their part to suppress transmission of the virus and continue to provide an education, which is not only a fundamental human right but also a key driver of long-term progress for every country. Educated youth are every country's future potential for growth, and without them, it is impossible to achieve any of the Sustainable Development Goals. (more…)
Navigating the Economic Fallout of Covid-19 and Building Back Better
The COVID-19 pandemic is an unprecedented global health crisis. But now it appears that by some measures it will be an even greater and more lasting economic crisis, particularly for the poor in developing countries.
Since 1990, nearly 50 million people have climbed out of poverty every year. It's one of the greatest achievements of the millennium. But now, the pandemic has plunged the global economy into the deepest recession since World War II, according to a recent report by the World Bank. And an estimated 71 million will likely be pushed back into poverty for the first time since 1998, a new UN report warns. According to the World Bank, this is the first global recession to be triggered solely by a pandemic. (more…)
Equipping Refugees and Other Displaced People with the Tools Needed to Survive a Pandemic
By: Joanne Lu
Everyone is feeling vulnerable and uncertain during this global COVID-19 pandemic, but perhaps none more so than those who were already among the most vulnerable people on earth: refugees and other displaced people. As Europe and the U.S. approach their peaks in new cases and deaths from the novel coronavirus, outbreaks are just now beginning to be reported in migrant facilities and refugee settlements. But because of their already-existing vulnerabilities, people who live and work in those places are anticipating far worse outcomes if major outbreaks hit – and right now, it only seems like only a matter of time.
Securing the Global Food System in a Pandemic
By: Penny Carothers
As COVID-19 silently snuck around the world in early 2020, the World Food Program (WFP) was responding to another threat as it used its massive logistical network to bring food to 113 million people. From a hunger perspective, 2020 was already a challenging year with conflict, drought, climate change effects, and massive swarms of locusts plaguing the most food insecure. Given the scope and timing of COVID-19, observers around the world are concerned that this global pandemic will soon lead to a hunger crisis, a "crisis within a crisis."
Amid a Global Pandemic, Implementing and Monitoring Sustainable WASH Solutions
By Joanne Lu
It's been a long time since those of us in the West have been so acutely aware of our need for clean water, sanitation and hygiene (WASH). Amid the COVID-19 pandemic, health officials are constantly reminding us to wash our hands – and to do it right, with soap and water for at least 20 seconds, scrubbing between our fingers and under our nails. That's the best way to remove viral particles from our hands to keep them from transmitting the virus to ourselves and others, they say. But for 2.2 billion people in resource-strapped contexts – whether refugee camps, urban slums or remote rural areas – access to clean water is still an issue, making the prospect of hand-washing several times a day much harder.