Educators Experiment with Online and Offline Solutions to Distance Learning Around the World
By Joanne Lu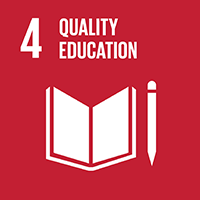 COVID-19 has caused the biggest disruption in history to education systems around the world, according to the UN. Globally, 94 percent of students have been impacted by school closures – 99 percent in low- and lower-middle income countries – and experts are warning that global education has been pushed back to levels not seen since the 1980s.
Although the start of the school year is upon us, many countries, districts and institutions are still grappling with the best way to re-open schools amid a global pandemic. It is simultaneously critical that schools do their part to suppress transmission of the virus and continue to provide an education, which is not only a fundamental human right but also a key driver of long-term progress for every country. Educated youth are every country's future potential for growth, and without them, it is impossible to achieve any of the Sustainable Development Goals.
Right now, the UN estimates that 23.8 million children and youth may drop out or not have access to school next year because of the pandemic's economic impact. Additionally, for many children around the world, school is where they receive their most nutritious daily meal. School closures have also affected the ability of many parents to work and has increased the risk of violence at home, particularly for women and girls.
Amid this historic disruption, many experts, policy makers, schools, organizations and companies are turning to tech and digital solutions to ensure the pandemic doesn't cause us to fall too far behind. Some institutions, like Northeastern University Seattle have gone completely virtual since March, offering only online classes. Others, like Seattle Pacific University and Seattle University, are adopting a hybrid format, with online and limited in-person classes so that students can benefit from both formats.
Globally, ministries of education and organizations are rolling out online curricula to keep children, particularly those in low- and lower-middle income countries, from dropping out. The pandemic's impact on poverty means that dropping-out now may result in millions of children never returning to school, according to Save the Children. ChildFund International's $56 million plan to help 6.3 million children and their family members remain healthy, educated and safe during the pandemic includes online tutoring sessions and activities. The organization is also staying "vigilant and prepared" to address the increased risk of online sexual abuse as more kids are exposed to the internet.
However, especially in low- and lower-income countries, not everyone has access to devices, the internet or even electricity. In India, for example, Girl Rising reports that only 11 percent of all Indians own a computer, and only 8 percent of all households have both a computer and an internet connection. This means that the existing digital divide – the gap between those who have access to computers and the internet, and those who don't – could exacerbate education inequalities, as only students with more resources are able to keep up with their studies, while the rest fall further behind or drop out. That's why ChildFund International is also offering activities and lessons by radio and distributing home-learning kits with materials and guidelines for how to use them.
It's also important to note that the digital divide – and the pandemic's impact on education as a whole – disproportionately affects women and girls. According to a 2018 report by the Organization for Economic Co-operation and Development, 327 million fewer women than men worldwide have a smartphone and can access the mobile internet. In addition, for girls in many countries, school is where they are safe from violence, where they have access to menstrual hygiene products and a where they can create a future for themselves that lowers their chances of becoming victims of child marriage and adolescent pregnancy. A UN study found that in Sierra Leone, teenage pregnancy increased by 65 percent during the Ebola crisis, as girls were forced to stay out of school and became more vulnerable to sexual exploitation, assault and rape.
Girl Rising works with local partners around the world to provide curricula and tools that empower girls and change attitudes and social norms regarding gender in entire communities. While schools are closed, the organization and its partners are continuing their messaging and education through various means, as well as providing essential supplies like food and sanitary towels. In Guatemala, for example, they've adapted the Girl Rising curriculum online, but girls are also helping to produce radio programs to share what they're going through during this time. Girl Rising's Kenya partner, Sunflower Global, has developed and is distributing monthly and weekly at-home learning packets to keep students on track with their studies. Meanwhile, in India, Girl Rising is partnering with five state governments to create art curricula for social and emotional learning that can be delivered over basic cell phones.
While so much learning has been moved online, to radio and to mobile formats, it's still important to make sure that when schools reopen, there are good schools for children to attend. That's why buildOn has continued to build schools in communities around the world. They've reduced the number of community members on worksites to allow for appropriate social distancing, but the work continues.
The UN also says it's essential to continue investing in teachers as they navigate the changing landscape of education during this time. Pilgrim Africa, which runs a boarding school called Beacon of Hope in Uganda, has managed to pay its teachers their full salaries while the school has been closed. In turn, the teachers are continuing to check on the wellbeing of their students, especially the girls, at home and are providing books and other learning materials. Beacon of Hope has also managed to provide its older students with tablets and online learning tools so that they'll still be able to take their qualifying exams for university.
Closing the digital divide could not only leave fewer students behind during this pandemic, but it could also create new opportunities for education and work moving forward. For example, in June, Microsoft launched an initiative that will equip 25 million people around the world with the digital skills they need to work in a COVID-19 economy, as well as in an increasingly digital world.
According to a UN report, if all countries in a human development group (low, medium, high or very high development) are able to have the same internet access rate as the top country in their respective group, the rate of out-of-school students this year would drop from 20 percent to 12 percent. And, closing the gap in internet access for low- and middle-income countries wouldn't be expensive at all: It would only cost 1 percent of the amount of money the world has committed so far to respond to the pandemic. Not only would it increase student's access to online learning, but it would also allow more people to work from home and access tele-health services.
Until the digital divide is closed, technology and digital solutions cannot be the world's sole response to education during a global pandemic. But as long as we continue to find ways to reach kids who don't have access to online learning and simultaneously work to close the digital divide, the world could come out the other side of this crisis with more equitable access to education and a more resilient economy.
# # #
The following Global Washington members are finding creative ways to continue supporting education during the COVID-19 pandemic.
Ashesi University remains committed to educating a new generation of ethical and entrepreneurial leaders in Africa. As a result of the COVID-19 pandemic, Ashesi successfully navigated a temporary campus closure and transition to online learning. Accounting for students' diverse needs, Ashesi has provided travel support to international and local students; stipends for unexpected student costs; data packages in partnership with telecom partners; laptop acquisition and delivery; resources for online learning; and counseling for individual students. Starting August 31st the first semester of the 2020/2021 academic year will operate entirely online and all university activities will be conducted remotely. The connections and experiences shared at Ashesi will not be easily replicated online, but the university is excited about the chance to strengthen the spirit of innovative action that defines it and to pursue ideas that may have seemed far away in the past. The decisions made now have the potential to redefine the Ashesi experience and will impact many generations of students to come. Read more about the Ashesi community response to COVID-19  and learn about the university's current funding priorities.
ChildFund works in 24 countries throughout Asia, Africa and the Americas – including the United States – to create connections that drive lasting, positive change for children wherever they are. Its programs address the underlying conditions that prevent any child from achieving their full potential. In the Americas, ChildFund has been focused on making sure young people have an opportunity to continue their educations during the COVID-19 pandemic. The organization has produced guides on educational and recreational activities for home use, developed trainings for parents and teachers, hosted virtual training sessions, and developed radio shows with educational content. ChildFund is also supporting schools' capacity to prevent the spread of the virus. In addition, ChildFund is providing cash-based aid, food, hygiene, and recreation kits to families with young children.
Girl Rising envisions a world in which girls thrive with dignity and vast possibilities. The organization's mission is to advance the rights of girls and promote gender equality around the world. At the heart of its work are stories. Girl Rising staff include filmmakers, journalists and international development professionals who have seen the power of stories to transform attitudes, beliefs, and behaviors.  They want girls everywhere to be able to go to school, stay in school and have a future of their own choosing. As the world collectively faces COVID-19, the future of millions of girls and their education is uncertain. With in-person learning curtailed, the organization and its partners are distributing educational materials and sharing stories through alternative channels, including cell phones, radio programs, and at-home learning guides.
For more than two decades, buildOn has mobilized rural communities to build schools in some of the poorest countries on earth. With the ongoing COVID-19 pandemic, buildOn has continued construction of schools, though the number of community members on worksites has been reduced to enable sufficient physical distancing. To date, buildOn has built 1,323 schools.
By supporting the cost of boarding at public schools, Fanikia Foundation ensures that disadvantaged girls have access to quality education in rural Tanzania. As in much of the world, schools across Tanzania were closed due to COVID-19, and most students, especially in rural areas, were unable to access remote schooling due to the lack of equipment for both teachers and students. For almost fourteen weeks students in Tanzania missed school at the beginning of the year. As a result, they will need to stay in school longer to compensate for the time they missed. The students that Fanikia supports are now back at their boarding schools and continuing their studies. The global pandemic has caused food to become scarce in parts of Tanzania, especially in rural areas, which in turn has led to an increase in food prices. Fanikia hopes that the situation will not negatively affect the girls' studies.
In Guatemala, the first case of COVID-19 was detected on March 13. Youth in Guatemala were already struggling to access education due to various limitations and a lack of structure in the educational system; the pandemic further aggravated these challenges once the government closed the schools as part of the emergency response. Global Visionaries understands and prioritizes people-centered and inclusive educational programs, and considers them essential for engaging young leaders to create a just, sustainable, democratic and peaceful society. Global Visionaries' youth education and leadership program continues to engage Guatemalan youth through the Zoom platform, with internet accessibility provided to students in need. The program focuses on recovering historical memory (because traditional education in Guatemala does not adequately address the true history), as well as learning about planet earth, analyzing current government decisions, and understanding how to use one's voice to make positive changes in society. Global Visionaries has also made space for students to be in community (online) with each other and explore their own frustrations and hardships brought on during this difficult time of isolation. Additionally, staff have been connecting with students individually to address their needs or concerns, such as home safety concerns and mental health.
Human Rights Watch works around the clock to protect the rights of people who face the greatest risks during the Covid-19 pandemic, particularly children. More than 1.5 billion students are out of school, and widespread job losses and economic insecurity will likely lead to increased rates of child labor, sexual exploitation, abuse, and child marriage. Building on its deep expertise documenting and campaigning for access to education for all children, Human Rights Watch is working to ensure that distance education is provided for all children, with special efforts to reach girls, children with disabilities, and others less likely to access current programs. Human Rights Watch is pressing for greater protections for children's data and privacy online and expanding access to the internet. And it is urging governments to support children in returning to schools when they re-open, reaching out especially to children forced into hazardous work, child marriage, early pregnancy, or who were displaced.
Manos Unidas International provides professional development training, program support, and financial support for organizations serving children and youth in Latin America. In Peru, the government closed all schools due to the COVID-19 pandemic.  Manos Unidas has shifted to a virtual environment for its students and families – currently offered free of charge due to economic hardships in the Cusco community. Manos Unidas teachers designed online lesson plans according to the needs of each student group and the available technology – from Zoom to WhatsApp video calls to Google Meet. Each teacher works with 6-8 students, ranging in ages from 4-20 years old. For example, the early childhood autism classroom receives three individual phone calls a week for 30 minutes, and the teacher follows a sequence of learning materials with the families. She instructs the families on how to implement and teach the skill then does a follow-up call two days later. Manos Unidas teachers are also focused on teaching functional skills for independence, such as chores around the house. Older youth are meeting as a group and have been working on pre-recorded classroom sessions. The virtual program will continue on a weekly basis into next year. In addition, a pre-recorded virtual education library will be set up for teachers to share resources.
The COVID-19 pandemic has indiscriminately impacted our entire planet and has changed the way we live, work and play. To that is now added a global cry for elimination of systemic racism, and renewed calls for equal justice under law. The pandemic has also brought to light the universal truth that what impacts one, impacts all, and that education is the key driver to eradicating poverty, prejudice, violence and other social ills that afflict our communities, including this disease.  But for education to be transformative, it needs to be transformed – teaching lessons of equality, ethics and service alongside math, sciences, and humanities. The field experience of the Mona Foundation's 19 partner projects in 12 countries in the past few months has confirmed yet again that this view of education is the key lever in creating and sustaining positive change and building healthy, prosperous and just communities for all. The scope of their current activities is considerable and complex. Every partner has transitioned its educational programs online, while also saving lives – providing COVID-19 prevention kits (masks and soap), delivering food, and preventing violence against women. Read the Mona Foundation blog for more information.
Pilgrim Africa's mission is to challenge despair, love boldly, and help African people create a future of prosperity and health. In 2005 the organization founded a rural boarding school in Uganda, called Beacon of Hope, for former child soldiers and other children recovering from war. It became one of the first schools outside of the country's capital, Kampala, to focus on STEAM education: science, technology, engineering, arts, and math. In 2014, the last child soldiers graduated, but the school has continued to open its doors to rural students who would otherwise not have access to high quality education. During the COVID-19 pandemic, Beacon of Hope has managed to pay its teachers their full salaries, even while the school has been closed. In turn, the teachers check in on their students at home, and provide books and other learning materials so that they can continue their studies. The school is also providing older students with tablets and online learning tools so that they will be prepared for their qualifying exams for university.
Rwanda Girls Initiative's mission is to educate and empower girls in Rwanda to reach their highest potential. The organization strives to cultivate inspired leaders with a love of learning and a sense of economic empowerment to strengthen their communities and foster Rwanda's growth. The Gashora Girls Academy of Science and Technology (GGAST) was opened in 2011 as an innovative and socio-economically diverse model upper-secondary school, designed to provide a "whole girl" education. GGAST provides a rigorous college prep academic program, combined with leadership training and extra-curricular activities that fill girls with confidence that they can pursue their dreams of university education and fulfilling and impactful vocations. After schools around Rwanda were closed in March due to COVID-19, the academy began providing its curriculum online, working with students in different parts of the country to resolve challenges with their internet access. GGAST is exploring ways to support the wider community, having received multiple requests from other students to join its distance learning program. One way has been to provide lessons online through a newly launched YouTube channel. In addition the 42-acre teaching farm that provided food to students and teachers at GGAST is now providing food to the most vulnerable people in the wider community.
As with many organizations, Sahar's work has been complicated by the ongoing COVID-19 pandemic. In March, Afghanistan's Ministry of Education closed schools and because many of Sahar's programs operate within Afghan public schools, this meant suspending in-person programming. Through a partner, Sahar has continued its programs remotely via WhatsApp. Sahar's Men as Partners in Change Program and Early Marriage Prevention Program now deliver training and COVID-19 response information online. In addition to adopting a remote model of programming, Sahar has also distributed care packages with COVID-19 necessities like hand sanitizer and face masks. Looking forward Sahar sees addressing gender equality as fundamental to recovering from the pandemic. In Afghanistan, many girls likely will not return to school in the fall. There are growing concerns that many girls will face early marriage due to their families' financial struggles. Furthermore gender-based violence globally has increased, as women have been forced into lockdown with their abusers. Sahar sees gender as a challenge of COVID-19 response, as well as an opportunity. Girls are an invaluable resource to their families, communities, and countries. By promoting the right of girls to receive an education (even and especially within a pandemic), Sahar is promoting the development of a peaceful and resilient Afghanistan.