Unconditional Resilience
How NGOs evolved to survive the COVID-19 pandemic
By Aneesh Chaterjee
On February 4, 2020, the World Health Organization released its first Strategic Preparedness and Response Plan for the novel coronavirus. The document details elaborate guidelines for how governments should prepare domestically and internationally, recommending containment strategies and encouraging international cooperation. In the context of Sustainable Development Goals (SDGs), this publication—and the advent of pandemic response and recovery strategies overall—appear to be strong institutional and structural accelerators for SDG 3, ensuring good health and well-being for all. The Goal, however, appeals not just for protection against COVID-19, but good health in the face of many other health crises. The necessary fixation on COVID-19, while bolstering certain SDG initiatives, has deprived other sectors. To bring sustainable endeavors back on course, the SDGs may prove to be a sufficient guiding framework for rebuilding post-pandemic.
Catalysts for adaptability in crisis
The steady struggle to actualize the Sustainable Development Goals has suffered significant derailment from the coronavirus pandemic in the last three years, interrupting immunization programs, skyrocketing malnutrition and the spread of disease, stemming educational reform and other initiatives.
Even in the wake of an unprecedented vaccine response, the "zero-dose" population became a new marker of inequality in vaccine distribution for COVID-19—pushing priorities further away from the broader spectrum of SDGs, in the efforts to stabilize global health. However, SDGs prove to be a guiding framework for adaptive responses to a global crisis, ones which demand flexibility and resourcefulness. To that end, one 2022 study suggests that NGOs, amid other kinds of institutions, may be particularly inclined to succeed.
NGOs reportedly suffered hefty operational setbacks: a drop in health-seeking behavior from people fearing infection at healthcare facilities, increased operational costs due to PPE, failure to administer programs during lockdowns, transitions to virtual operations reducing capacity, and even infections and death among NGO personnel, to name a few. Methods of direct disease intervention—tangible deliveries of products and services in target regions, health and frontline workers, and other in-person efforts to carry out the objectives of NGOs—were severely disrupted. Despite this, the study's literature proposes that NGOs are primed for reflexive adaptability, leading to pivotal response programs that ensured their survival.
Due to the nature of NGOs and their relationships with other institutions, they are adaptive in their conduct, their direction and decisions, dependent on the requirements of partner institutions; during a crisis, this isomorphic relationship is extended to the new normative standards of conduct for any organization. As such, NGOs have been theorized to be flexible in response to crisis, more prone to adhere to what is normalized as necessary for the current climate. These norms can dictate changes in services, programs, operational goals and other adjustments to an organization's mandate, even pushing NGOs to employ strategies and programs beyond their established scope.
GlobalWA members exemplify the adaptability and resilience of NGOs in the face of the pandemic, using existing SDG frameworks to restabilize operations in a post-pandemic world.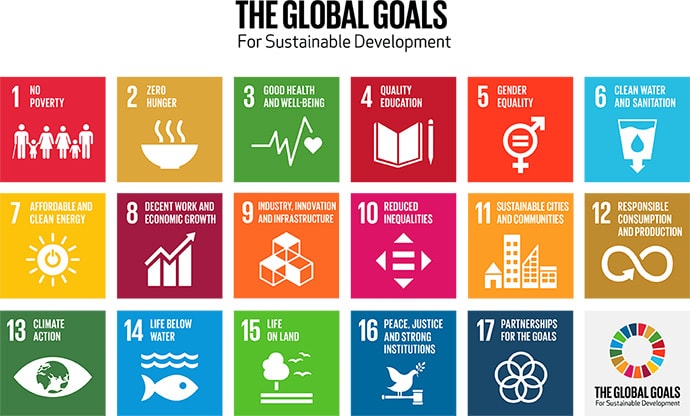 Revitalizing the means of implementation through global partnerships
The Bill and Melinda Gates Foundation facilitates development in a variety of sectors across the world, with five program divisions overseeing a broad range of missions to address global crises, inequalities, and sector development. The Global Health Division, for instance, focuses not only on driving high-impact research and disruptive innovation to both upscale existing interventional tools and build new ones, but provides specialized programs for individual infectious diseases with serious impacts on global society: tuberculosis, HIV and malaria, to name a few.

As an example, the Foundation's efforts to rid the world of malaria prioritize advanced surveillance systems in impacted regions to detect and diagnose cases, eliminating drug-resistant strains, and building a genetic database of malaria carriers to strengthen detection and response strategies.
Programs of such scope were not exempt from the crippling interference of a global pandemic. In the face of such unique circumstances, the Foundation adapted in ways that exemplify the true potential of Goal 17. In addition to developing rapid response strategies for economic recovery, their $2 billion in contributions to other institutions shows remarkable commitment to sustaining and strengthening multilateral, collaborative networks. These donations facilitate the rehabilitation of health systems, testing and contact tracing, vaccine development and economic recovery strategies, among other objectives.
The Foundation has worked frequently as facilitators of cooperation between multiple institutions, even before the pandemic. The malaria program alone exemplifies an inherent inclination to support, connect, and invest in other actors for the goal of a unified, strengthened mission toward success. In regions burdened by malaria, lack of access to readily available preventative tools, diagnostic equipment, and medication is remedied by investing in other institutions which assist in resource distribution. The Foundation also prioritizes knowledge; to provide governments with sufficient information needed to combat the disease, they invest in secondary organizations that specialize in data collection and intelligence processing. Through their mission to strengthen partnerships across the world, the Foundation proves that adaptability in crisis, and recovery in a post-pandemic world, are far from solitary endeavors.
The necessity of collaborative networks crucial to Goal 17 is also embodied in the work of CARE, an expansive non-profit addressing global poverty, gender inequalities, and social justice concerns. With up to 1,459 programs addressing climate change, resource scarcity, education, and other crucial priorities, CARE's global reach in 2021 spanned 102 nations, impacting up to 100 million people.

Programs at CARE achieve structured targets through comprehensive sets of approaches. In the realm of reproductive health, the IMAGINE project is an ongoing initiative that provides not only the education needed to better understand sexual health and family planning, but business and technical skills that grant young women more opportunities beyond traditional motherhood. Implemented in Bangladesh and Niger, the project aims to tackle the problem of adolescent pregnancies—including fostering autonomy and independence for children forced into marriage.  CARE's focus on HIV is represented well by the Community Score Card (CSC) initiative to work on prevention of mother-to-child transmission (PMTCT) of HIV. CSCs are tools of accountability for communities, enabling them to evaluate services and resources, identify roadblocks and challenges, and connect with service providers. The CSC project implemented in Malawi for PMTCT yielded largely positive results over 12 months, with 14 out of 15 indicators for PMTCT showing positive change.
The CSC initiative is a pioneering tool, and another example of how generating collaborative networks are essential to stabilizing crises of any kind. Following the outbreak of COVID-19, CARE engaged heavily in worldwide vaccine distribution, reaching up to 100 million people; supporting frontline workers in high-risk regions, coordinated with local authorities to strengthen health infrastructure, and collaborated with partners to dispel stigma and misinformation around vaccines.
Another effective NGO is Save the Children, which works on the ground to provide lifesaving assistance, equipment, and disseminate knowledge on how locals can prepare themselves to tackle the pandemic on their own.  Frontline workers have worked to provide testing kits and oxygen supplies in Nepal; established training facilities in Bangladesh to educate Rohingya refugees on pandemic preparedness; collaborated with local communities in South Sudan to advocate for best practices against infection; facilitated distance learning programs for children in Syria, among many other high-impact initiatives across 87 countries.

Efforts of this calibre, leveraging fostered partnerships, generating new networks with local institutions, and providing support to frontline workers, show clearly that even shocks to systems as disruptive as the pandemic may be reoriented through strength in partnerships.
Robust innovation paving a road to recovery
Fostering innovation is an essential target of Goal 9, one which the Fred Hutchinson Cancer Research Center exhaustively represents—including their adaptations post-pandemic. Operating five research divisions, tackling some of the world's most crippling maladies (including cancers, HIV/AIDS, autoimmune conditions, genetic disorders, and infectious diseases) and driving innovation in 19 research areas in disease prevention, genetics, biology, vaccine development, data science, and a host of others, Fred Hutch stands as one of the world's leading institutions generating high-impact, disruptive innovation for a brighter future in health sciences.

As a prime example, the cancer research conducted at Fred Hutch displays comprehensive clinical trials for multiple variations of different cancer types.  Ranging from brain tumors to myelodysplastic syndrome, each variant and cancer type receives dedicated research teams, and patient care resources. The degree to which their research focus is diversified, and the comprehensive approach to providing a full range of resources and services for a broad range of cancers, showcases the strength and dedication to innovation, scientific development and patient outreach at Fred Hutch.
Even with their cancer research being as comprehensive as it is, the COVID-19 pandemic presented unique and unpredictable roadblocks. In an open-access article authored by Dr. Joseph Unger of the Public Health Sciences Division at Fred Hutch, he states a reduction of 20.7% in cancer care services received by patients during the pandemic. Moreover, 1 in 5 cancer patients expressed an unwillingness to participate in clinical trials—a reflection of the noticeable reluctance of patients to interface with the healthcare system during the peak of the pandemic—due to fears of contracting the virus. In 2021, patient engagement with cancer care resources rebounded to levels even greater than they were pre-pandemic. Despite this, the findings indicate potential health consequences for patients who delayed screenings, or otherwise refused to seek out proper medical attention in regard to cancer treatment.
An article published in the Fred Hutch news network by Diane Mapes highlights another vista of consequences for cancer patients: those immunocompromised are particularly vulnerable to the infection, and have faced significantly heightened risks during the peak of the pandemic. Public pushback against lockdowns, mask mandates and social distancing were detrimental to the wellbeing of cancer patients in the same way the drop in patient engagement with cancer resources heightened risks of exacerbating their condition.
The response by Fred Hutch showcases their adaptability and resilience through their dedication to fostering innovation. In October 2020, they opened the COVID-19 Clinical Research Center (CCRC), driving research, clinical trials, and interventions designed to tackle the novel coronavirus. The CCRC acts as a collaborative platform of research and development, pushing toward a stable future through rigorous and disruptive methods of managing the pandemic.
Despite the volatile conditions surrounding cancer patients during the pandemic, their dedication to push through the crisis by inculcating new methods of innovation, research, and development solidifies Fred Hutch as an institution with capacities for unparalleled survival and growth, even in the most uncertain of times.
Another priority of Goal 9 is to build efficient and resilient infrastructure. To that end, PATH is another prolific entity with immense impact on a variety of sectors, ranging from infectious diseases to policies and advocacy, medical device development, vaccine research, and other fields. A novel service generated by PATH builds dynamic new infrastructure for countries wading into the post-pandemic era: Vaccine Cost Calculators are digital spreadsheets that enable institutions to estimate the financial impact of investing in vaccines, currently available for HPV, rotavirus, and pneumococcal conjugate vaccines.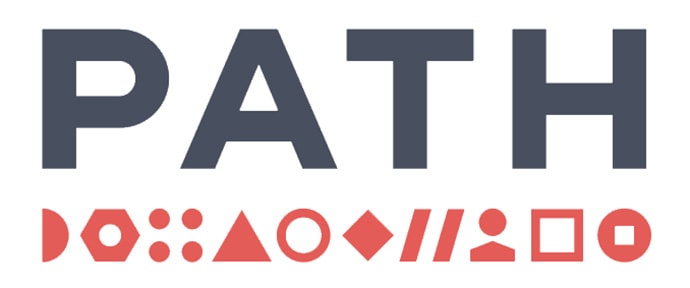 In the realm of scientific innovation, PATH has pioneered vital medical devices that address the needs of communities ravaged by the pandemic. Mobile rapid-response ventilators are built to address the rising ventilator shortage, with the added benefit of being fast and easy to deploy; Bubble CPAP kits are provided as ventilation alternatives for newborn children and toddlers; modular infusion pumps are built to provide life-saving infusion of nutrients and medication for patients afflicted by COVID-19; mobile chlorine generators, providing chlorine for disinfecting purposes, are engineered to address the disinfectant shortage at clinics and hospitals by generating chlorine from water, salt, and electricity.
In a more systemic example, PATH has also worked to address the global syringe shortage following mass vaccine rollouts. Working with UNICEF, PATH researchers are conducting widespread market research to test the viability of new alternatives to AD syringes (the product of choice for single-use injections across low-to-middle income countries), including the provision of logistical support to supply chains to ensure that syringes and vaccines arrive at required regions on time. The work of PATH to revitalize, strengthen, and develop global infrastructure, both within and beyond the scope of the coronavirus outbreak, is evidence of the irrefutable need to innovate in the fact of adversity.
Building ahead
GlobalWA members demonstrate the efficacy of comprehensive, grounded, and focused approaches to addressing complex global crises. While SDGs may present as rudimentary frameworks, their targets are in line with the projects and impacts of the world's most effective and widespread NGOs. Collaborative partnerships, assistance across multiple levels of engagement, and groundbreaking scientific advancements prove to be essential in overcoming not only the current pandemic, but the broader vista of sustainability challenges outlined by the Goals.
The following GlobalWA members are providing quality healthcare services and support through their programs in low- and middle-income countries where they work.
We envision a world where every person has access to quality health and education services, no matter where they live. We bring this to life by delivering leading programmes across Maternal, Newborn and Child Health, and Remote Community Development.
Americares is a health-focused relief and development organization that responds to people affected by poverty or disaster with life-changing medicine, medical supplies and health programs. When people are in crisis, we make sure that health comes first. Our Emergency Programs help communities prepare for, respond to and recover from disasters. We provide millions of people around the world Access to Medicine and supplies. Our Clinical Services deliver quality health care for people who have none. We create and support sustainable programs that strengthen Community Health.
Bill & Melinda Gates Foundation
Our Global Health Division aims to reduce inequities in health by developing new tools and strategies to reduce the burden of infectious disease and the leading causes of child mortality in developing countries. Learn more.
Burkitt's Lymphoma Fund for Africa (BLFA)
BLFA is a 501(c)3 nonprofit organization based in Seattle, Washington, that funds programs in East Africa focusing on the medical, logistical, and social support families need to have their children complete curative cancer treatment and return home. To accomplish our mission BLFA provides grants to nonprofit and healthcare partners who work directly with families and cancer patients. With our partners, we advocate for what these children and their families need, which can be different in each country. We know it takes a village to reach a village, and a cure.
CARE is a leading humanitarian organization fighting global poverty. CARE places special focus on working alongside women and girls. Equipped with the proper resources women and girls have the power to lift whole families and entire communities out of poverty. In 2020, CARE worked in over 100 countries, reaching more than 90 million people through 1,300 projects.
Days for Girls is turning periods into pathways. We increase access to menstrual care and education by developing global partnerships, cultivating Social Entrepreneurs, mobilizing volunteers and innovating sustainable solutions that shatter stigma and limitations for women and girls.
Five Angels assists with providing quality care and medical services to families in Shire, Ethiopia.
Since 2013, Dr. Leo Stamatatos has been developing a different kind of HIV vaccine intended to train a person's immune system to mount a powerful antibody response against the virus that causes AIDS. Now, it is nearly ready for its first phase of testing in human volunteers. The trial will be run by the Fred Hutchinson Cancer Cancer-based HIV Vaccine Trials Network under the name HVTN 301.
HVTN 301 is among the first studies in the world to try out this next-generation vaccine concept known as germline targeting. The strategy involves cultivating rare lineages of B cells that, while lacking the right stuff to make broadly neutralizing antibodies on their own, are close to doing so. The successive vaccines drive the maturation, or evolution, of the B cells until they can bring the desired antibodies across the finish line.
Hutch researchers are also advancing the development of potential Epstein-Barr virus vaccines. Implicated in cancers, fingered as the cause of mononucleosis — and now suspected of triggering the degenerative nerve disease multiple sclerosis — Epstein-Barr virus is building a rap sheet as a seriously problematic infectious agent.
Recent findings concerning the extent of damage wrought by this common virus lend urgency to efforts to develop a first vaccine, and today in the journal Cell Reports Medicine scientists at Seattle's Fred Hutchinson Cancer Center reported encouraging results in early laboratory tests of a new concept in EBV immunization.
Fred Hutch molecular biologist Dr. Andrew McGuire and his team are experimenting with a vaccine made of nanoparticles, each minuscule particle studded with up to 60 copies of a pair of proteins that mimic similar pairs found on the surface of the virus. A 2022 study linking a high prevalence of EBV to multiple sclerosis has increased concern in the medical community about the virus, a member of the herpesvirus family that has also been tied to lethal cancers such as Burkitt lymphoma and to cancers of the nose and throat.
Gambia Health Education Liaison Project (Gambia HELP)
Gambia Health Education Liaison Project, also known as GambiaHELP, exists to enable communities in Gambia to protect, conserve and improve their own health, the health of their community, and their natural environment. By providing books, educational opportunities, seed money, and human resources, GambiaHELP enables communities in Gambia to build a sustainable economy and environment.
GAPPS – Global Alliance to Prevent Prematurity and Stillbirth
A staggering 2.6 million stillbirths occur each year. Almost all of them take place in low- or middle-income countries and half occur just minutes or hours before birth. In low-income settings, many common factors place both mother and infant at risk of death around the time of delivery. Preventing stillbirth has not received sufficient global focus. GAPPS began the effort to elevate awareness of stillbirth as a global health issue in 2011 as part of a Lancet series on stillbirth. We must build on this foundation.
In low-resource settings, lack of access to emergency obstetric care, untreated maternal infections and other maternal health issues can result in stillbirth and ongoing maternal health issues, including obstetric fistulas and maternal death. Improving maternal health and care will prevent many stillbirths.
GAPPS is leading a collaborative, global effort to increase awareness and accelerate innovative research and interventions to improve maternal, newborn and child health outcomes around the world.
The key to reaching the world's most vulnerable populations and connecting them to essential health services are civil society organizations (CSO).
Gavi, the Vaccine Alliance, has made CSO engagement a crucial part of their 5.0 strategy with a particular focus on harnessing the full potential of partnerships between civil society and governments. These partnerships will enable countries to make equitable and sustainable progress towards their immunization goals, including reaching the nearly 10 million "zero dose" children who go without routine vaccines every year.
Kati Collective is working with Gavi to support them in achieving the new Civil Society Country Engagement Approach goals through strengthened management, alignment, networking, and coordination.
Additionally, Kati is enhancing the capacity of the CSO Constituency through the development of a monitoring and learning framework and the creation of communications products including toolkits and templates for initial and ongoing dissemination of information to facilitate multi-lateral capacity building between Gavi, governments, and CSOs to meet critical immunization goals.
Malaria No More envisions a world where no one dies from a mosquito bite. The organization's work has contributed to historic progress toward this goal. Now, Malaria No More is mobilizing the political commitment, funding, and innovation required to achieve what would be one of the greatest humanitarian accomplishments – ending malaria within our generation.
Medical Teams International is a needs-based humanitarian organization providing life-saving health services for conflict affected, refugee, and displaced populations. Medical Teams operates in eight countries supporting communities and local health facilities to ensure access to quality health services for the most vulnerable.
PATH's global team of scientists, engineers, advocates, and experts from dozens of other specialties work in more than 70 countries around the world, all pursuing the same goal: health equity. We partner with governments, multilateral organizations, and businesses to improve health in communities experiencing disproportionate burdens of disease. When the COVID-19 pandemic began, PATH urgently supported COVID-19 response. But we also knew it was critical to maintain treatment and prevention of other infectious diseases. We continued building local capacities, strengthening health systems, and scaling up responsive programs to address diarrheal disease, HIV/AIDS, human papillomavirus, Japanese encephalitis, malaria, meningitis, and tuberculosis, among many others.
With these ongoing efforts, PATH builds on more than 40 years of experience and expertise. For example, in the Democratic Republic of the Congo, PATH partnered with the Ministry of Health during the Ebola outbreak in 2017. From the country's first national emergency operations center, PATH provided day-to-day coordination, surveillance, and communications support to track cases and prevent further spread.
In Ukraine, PATH collaborated with health workers to increase medication adherence among tuberculosis patients. Using smart pill boxes, which send a signal to the health care worker if the box is opened, more than 80 percent of patients took more than 95 percent of their planned doses. And in Pakistan, where children under 15 bear the brunt of the country's high typhoid burden, PATH and partners helped the government successfully introduce the typhoid conjugate vaccine, administering doses to 10 million children in just three weeks.
By maintaining efforts to address infectious diseases around the world, PATH aims to protect decades of health progress, while continuing to support ongoing COVID-19 response. To learn more about our work, visit www.path.org.
Planned Parenthood Great Northwest, Hawai'i, Alaska, Indiana, Kentucky (PPGNHAIK)
PPGNHAIK draws upon its expertise as a leading provider of sexual and reproductive health services and comprehensive sexuality education to deliver capacity building support to partner organizations in low- and middle-income countries. Through these partnerships, PPGNHAIK's Global Programs department supports efforts to improve sexual and reproductive health outcomes for young people.
PRONTO International provides simulation and team training for obstetric and neonatal emergencies. We aim to optimize care during birth. We develop and implement innovative training strategies for health care providers that act as a catalyst for individual, team, and system change.
Save the Children believes every child deserves a future. In the US and globally in more than 100 countries, the organization gives children a healthy start in life, the opportunity to learn, and protection from harm. Save the Children does whatever it takes for children, every day and in times of crisis, transforming their lives and the future we share.
SIGN Fracture Care International
SIGN is a humanitarian organization that builds sustainable orthopaedic capacity in developing countries by providing relevant education to surgeons, then manufacturing and donating the instruments and implants needed to treat fractures.
We provide access to affordable or free health care services in the underserved communities. Residents in the slums or remote areas do not have access to affordable or free health care services. In addition, lack of economic resources, information, and assistance prevents them from using private facilities. The densely populated living condition increases the chance of infectious disease outbreaks, thereby increasing mortality rates, reducing productivity, and increasing poverty.
The Max Foundation delivers life-saving, targeted cancer treatments to people in low- and middle-income countries who would have no other way to access them. Its innovative model saves lives in more than 75 countries across the globe providing patient-centered treatment, care, and support. The Max Foundation's vision is a world where all people facing cancer live with dignity and hope.
VillageReach transforms health care delivery to reach everyone. VillageReach works with governments to solve health care delivery challenges in low-resource communities. Its programs focus on increasing access to quality health care at the last mile. VillageReach develops and implements new approaches and ideas to ensure vaccines and medicines are available, increases the capacity of health workers, and ensures they have access to data to improve health.