2012 Speaker Biographies

2012 Keynote speaker biographies
Panelists and moderators biographies
"The Doctor Is In" – Speaker biographies
Keynote Speakers Biographies
Dr. Sakena Yacoobi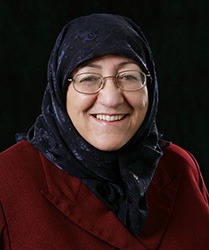 Dr. Sakena Yacoobi is Executive Director and founder of the Afghan Institute of Learning (AIL).  Established in 1996 to provide education and health services to women and children, AIL has served more than 9 million Afghans by working at the grassroots level. AIL was the first organization to offer human rights and leadership training to Afghan women and first to open Women's Learning Centers—a concept now copied by many organizations throughout Afghanistan. Dr. Yacoobi has received multiple awards and honors, including becoming an Ashoka Fellow and Skoll Social Entrepreneur. She has received the Henry R. Kravis Award for Leadership, the Democracy Award from the National Endowment of Democracy, the Women's Rights Prize of the Peter Gruber Foundation, and the Americans for UNFPA Board of Advocates Award for the Health and Dignity of Women, the 2010 Jonathan Mann Award for Global Health and Human Rights and the Asia Social Entrepreneur of the Year Award from the Schwab Foundation. In 2011, she had the honor of receiving the National Peace Award by Afghan President Hamid Karzai, and induction into the Enterprising Women Hall of Fame. In 2012, Dr. Yacoobi was presented with the German Media Award, the Lotus Leadership Award from The Asia Foundation, and the World's Children's Prize Honorary Award. Sakena Yacoobi has also received honorary doctorates from three universities for her distinguished contribution to society, serves on the Board of the Global Fund for Women, as an advisor to the Fetzer Institute, and is a member of the Women's Learning Partnership.
Craig Kielburger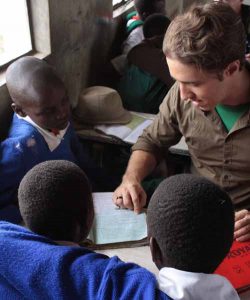 Craig Kielburger is a social entrepreneur, New York Times best-selling author, and syndicated columnist. He co-founded Free The Children in 1995 when he was 12-years-old. Today, more than 1.7 million young people involved in its programs. In North America, the organization provides comprehensive service-learning programs, including its We Day celebrations attended annually by more than 100,000 students from 3,000 participating schools. Internationally, the organization works in eight developing countries providing a holistic and sustainable development model, including education, health care, food security, clean water, and alternative income programs. Its programs have empowered more than one million beneficiaries. Craig is also the co-founder with his brother of Me to We, an innovative social enterprise that seeks to support the work of Free The Children by providing socially conscious products and experiences. Craig is the author of ten books. He has 13 honorary doctorates and degrees, and has received The Order of Canada, The Roosevelt Freedom Medal, and the World Children's Prize for the Rights of the Child. His work has been featured in multiple appearances on The Oprah Winfrey Show and 60 Minutes, as well in as National Geographic, TIME, and The Economist.
Panelists and moderators biographies
Amir A. Dossal
Amir Dossal is Founder and Chairman of the Global Partnerships Forum, an international platform to address economic and social challenges, through innovative partnerships. He is also the Co-Initiator of the Pearl Initiative, a CEO-led program, promoting transparency and accountability in the Gulf Region. In addition, Amir is Special Representative of the Secretary-General of the International Telecommunication Union for Global Partnerships and also serves as Commissioner of the Broadband Commission. He is also Special Adviser to the Chief Information Technology Officer of the United Nations. Prior to creating the Global Partnerships Forum, he was Executive Director of the UN Office for Partnerships, and served as the UN's Chief Liaison for Partnerships. Amir also oversaw management of the UN Democracy Fund, which he established in 2005. In October 2010, he received the Humanitarian Award from the United Nations Association of New York, for his accomplishments in Partnerships to End Poverty and World Hunger. In December 2010, His Serene Highness Prince Albert II of Monaco, appointed him as Ambassador for Peace and Sport. In February 2011, Amir was appointed Special Envoy to the World Youth Peace Summit.
Raymond C. Offenheiser
Raymond Offenheiser is President of Oxfam America, a Boston-based international relief and development agency that supports organizations committed to developing solutions to poverty and injustice in more than 30 countries. Prior to joining Oxfam America, he served for five years as the Ford Foundation Representative in Bangladesh and, prior to that, for five years in a similar role in the Andean and Southern Cone Region of South America. He has also directed programs for the Inter-American Foundation in Brazil, Colombia and Ecuador and worked for Save the Children Federation in Mexico. Offenheiser has spent his entire career in the non-profit sector, and is a recognized leader on issues such as poverty alleviation, human rights, foreign policy, and international development. In addition to his membership on the Board of Oxfam America and Oxfam International, he also serves or has served on boards, advisory bodies and working groups with the Clinton Global Initiative, the Council on Foreign Relations, the Aspen Institute, the World Agricultural Forum, the Gates Foundation, Harvard Business School, the Kennedy School of Government at Harvard, Interaction and the Kellogg Center at the University of Notre Dame. He is a member of the Council on Foreign Relations and a Woodrow Wilson Teaching Fellow.
Prema Arasu
Vice Provost and Associate Vice President, International Programs, Washington State University
Dr. Prema Arasu is the Vice Provost of International Programs at Washington State University. She oversees global services, global learning, and international research, engagement and economic development. Before joining WSU, Arasu spent 15 years at North Carolina State University where she last served as Professor in the College of Veterinary Medicine and as NCSU's Director for Global Health Initiatives and Associate Vice-Provost for International Academics. She was one of the founding members of the Triangle Global Health Consortium linking North Carolina's academic, governmental, non-profit and private sector health interests.  Arasu completed her undergraduate education in Malaysia before coming to the U.S. for graduate studies. She has a PhD in Microbiology and Immunology from Hahnemann University (now Drexel University), Doctor in Veterinary Medicine from Cornell University, and Master's in Business Administration from the University of North Carolina at Chapel Hill. Arasu currently serves on the Board of Trustees for the Morris Animal Foundation and the executive committees for the Washington State China Relations Council and the Commission for International Initiatives of the Association of Public and Land Grant Universities.
Alex Bernhardt
Vice President, Guy Carpenter
Alex Bernhardt founded and manages Guy Carpenter's GC Micro Risk Solutions® group. Alex spearheaded Guy Carpenter's grant-writing initiative in 2008, which culminated in the receipt of funding from the Microinsurance Innovation Facility, a division of the International Labour Organization. He subsequently led the global placement team that completed GC Micro's first microreinsurance transaction—a first also for the industry at large—paving the way for many future transactions. Under Alex's direction, GC Micro has advised development banks and public entities on risks affecting vulnerable populations. He now manages consulting projects or microreinsurance accounts in Asia, Africa and Latin America covering many lines of microinsurance business including Life, Health and Catastrophe. Alex regularly contributes content to industry publications and speaks at international events. He has obtained several AICPCU designations and is an Honors graduate of the University of Puget Sound.
Julia Bolz
Julia Bolz is a nationally-recognized humanitarian and social justice advocate, who is dedicated to engaging, educating, and empowering the poor in the developing world. Beginning after September 11, 2001, Julia helped build or repair over 45 schools and two teacher training centers in Balkh Province, Afghanistan, serving more than 20,000 students and 140,000 family members. A graduate of Smith College and Northwestern University School of Law, Julia has been featured on the Hallmark Channel and KTCS, and among other honors, she was a recipient of the Seattle World Affairs Council's 2011 Global Citizen Award, the University of Washington Women's Center's 2011 "Women of Courage" Award, the Thomas C. Wales Foundation Award for courageous civic engagement, leadership, and passionate citizenship, A Fund for Women's Fabulous Firsts Award for "Women who Led the Way," and the Washington State Bar Association's World Peace Through Law Section's 2012 Ralph J. Bunche Award.
Bill Clapp
Founder, Seattle International Foundation
Bill Clapp is President of the Board and Co-Founder of the Seattle International Foundation and a businessman with more than 30 years of experience running a variety of companies in the Pacific Northwest, Alaska, and Hawaii. Bill co- founded Global Partnerships with his wife Paula Clapp in 1994. Bill retired from Matthew G. Norton Co., an investment holding company where he is still chairman, and became the CEO of Global Partnerships in early 2001. In 2002 he co-founded the Initiative for Global Development. In addition to serving on the boards of Weyerhaeuser and Alaska Airlines, he served on several community and nonprofit boards and has been actively involved in the micro-finance development areas since 1993 as an early investor. Bill has also served on many industry panels and advisory committees, speaking widely on development issues
Srik Gopalakrishan
Director, Strategic Learning and Evaluation, FSG
Srik Gopalakrishnan supports Hallie Preskill in leading FSG's Strategic Learning and Evaluation practice area. Srik came to FSG in 2012 with over twelve years of experience in the social and business sectors. Most recently, in his role as Chief Impact and Learning Officer at New Teacher Center, Srik worked to set up frameworks for impact measurement. Prior to his position at the New Teacher Center, Srik worked on supporting whole systems change in public education in his role as Director of Evaluation for the Ball Foundation. He is a trained facilitator and works with multiple stakeholders to build organizational capacity to use data, metrics, and systems thinking to plan, implement, and evaluate interventions. Srik holds an MBA from the University of Michigan Ross Business School and an undergraduate degree in Mechanical Engineering from the Indian Institute of Technology. He has also completed a Certification in Advanced Evaluation Study from Claremont Graduate University. His articles have been featured in journals such as Foundation Review and Organizational Development Practitioner.
Mary Kay Gurgerty
Associate Professor, University of Washington – Daniel J. Evans School of Public Affairs
Mary Kay Gugerty is an Associate Professor at the Daniel J. Evans School of Public Affairs at the University of Washington, where she has taught since 2001. Her research interests focus on governance and the design of collective action institutions, with a focus on two particular areas: institutions and organization in rural Africa, and the emergence of voluntary regulation and accreditation among nonprofits and NGOs around the globe. Gugerty serves as the Co-Principal Investigator for the Evans School Policy Analysis Research Group (EPAR), which provides research and analysis to the Agricultural Development Initiative at the Bill and Melinda Gates Foundation. She has lived and worked in Kenya, Uganda, Tanzania, and Ethiopia. She is the lead editor of Voluntary Regulation of Nonprofit and Nongovernmental Organizations: An Accountability Club Framework. Gugerty is also the co-editor of Advocacy Organizations and Collective Action. Both volumes were co-edited with Aseem Prakash and published by Cambridge University Press. She currently serves as the Senior Faculty Advisor to the Nancy Bell Evans Center on Nonprofits and Philanthropy.
Victoria Jones
Associate Provost from Global Engagement, Seattle University
Dr. Victoria Jones is the Associate Provost for Global Engagement and Associate Professor of Marketing at Seattle University. For the past ten years, Dr. Jones has been building dynamic international programs for growing universities. Before moving to Seattle, she was the Associate Dean for International Relations in Brazil at the Escola de Administração de Empresas de São Paulo da Fundação Getulio Vargas and at the University of Texas at San Antonio. She holds a Ph.D. from Cornell University, an M.A. from the University of Pennsylvania Annenberg School, and a B.A. from the University of Southern California. She teaches and researches in the areas of international marketing and international management. Dr. Jones was born in California and raised in Hawaii. Besides her academic career, she has worked in the arts, public relations, and journalism. And she was, for a short time, a radio disk jockey.
Back to Top
Arthur Karuletwa
Director of Traceability, Starbucks / Owner, Inzozi Coffee Traders
Arthur Karuletwa is the Founder and Co-Owner of Inzozi Coffee Traders, a company that supplies Rwandan-grown coffee to Starbucks in Seattle. Born in Uganda, raised in Rwanda and Kenya, Karuletwa emigrated to the United States in 1996 to attend college, and received his Bachelor's degree in Marketing with a minor in International Business. He earned his Master's degree in Business Administration from the United Education Institute. Karuletwa worked for the Rwandan Ministry of Agriculture and began work on developing Rwanda's coffee sector, implementing quality-assurance programs, and marketing abroad. As a consultant for the Rwandan Ministry of Commerce, Arthur oversaw marketing and branding for all Rwandan coffee exports; he developed Rwanda Signature Coffees and later founded Inzozi Coffee Traders, which was named one of the "Top 10 Businesses to Invest in Worldwide" by CNN Money Magazine.
Nina Marini
Group Marketing Manager, Microsoft
Nina Marini is Senior Program Manager in Microsoft's Windows Business Group, focusing on business planning and international marketing.  She previously worked in Microsoft's Unlimited Potential Group which developed accessible, affordable, and relevant computing solutions for people in emerging markets. Nina was also the Co-Founder and Vice President of Ashesi University. She has also worked as a financial analyst with Horst Frisch Incorporated, and in international public relations at Bridgestone Corporation's global headquarters in Tokyo, Japan. Born and raised in Japan, Nina earned a Bachelor of Arts in History from Haverford College and a Masters of Business Administration from UC Berkeley's Haas School of Business with a certificate in Global Management.
Nina Marini is Senior Program Manager in Microsoft's Windows Business Group, focusing on business planning and international marketing.  She previously worked in Microsoft's Unlimited Potential Group which developed accessible, affordable and relevant computing solutions for people in emerging markets.
Prior to Microsoft, Nina was Co-Founder and Vice President of Ashesi University – a new private, non-profit university in Ghana with a mission to nurture a new generation of ethical, entrepreneurial leaders in Africa.  She has also worked as a financial analyst with Horst Frisch Incorporated, an economic consulting firm specializing in international tax and trade issues, and in international public relations at Bridgestone Corporation's global headquarters in Tokyo, Japan.
Born and raised in Japan, Nina earned a Bachelor of Arts in History from Haverford College and a Masters of Business Administration from UC Berkeley's Haas School of Business with a certificate in Global Management.
Mike McGinn
Mayor, City of Seattle
Michael Patrick McGinn was elected the 52nd mayor of Seattle in November of 2009. He graduated with a degree in economics from Williams College in Massachusetts, and then worked for Oregon Democratic Congressman Jim Weaver. After moving to Seattle to attend the University of Washington Law School, he served as president of the Graduate and Professional Student Senate, where he led campaigns to provide better housing and health benefits for students. After graduation, McGinn joined the Seattle law firm Stokes Lawrence and later became partner. He chaired the local chapter of the Sierra Club, where he oversaw work on state and local issues, and served on the organization's national political committee. McGinn left the law firm to found Great City – a Seattle nonprofit that brought together neighbors, environmentalists and business leaders advocating for smart and responsible urbanism as the solution to many local, economic and environmental challenges. It is still active today. As one of six children growing up on Long Island, New York, Mayor McGinn was raised by educators: His mother was a school principal, his father the director of community services for their school district. He lives in Greenwood with his wife and three children. The mayor enjoys riding his bike to work and helping coach his children's basketball team.
Son Michael Pham
Founder & Director, Kids Without Borders
Son Michael Pham was born in Saigon, South Viet Nam. Pham left Viet Nam on the last day of the war in April 1975 and arrived in the U.S with his family as war refugees. Pham has had a successful business career first in the hospitality industry as a hotel developer, and currently in international business development and franchise development.
Son Michael Pham has actively involved in many service organizations, serving as chair of the Greater Seattle Viet Nam Association (2000-2010), board member of the American Red Cross (2001-2010), Rotary International (club past-President, current Assistant District Governor), Ethnic Heritage Council, and founder and director of Kids Without Borders.
Magdaleno Rose-Avila
Director, Office of Immigrant & Refugee Affairs, City of Seattle
Magdaleno Rose-Avila a Colorado Native has spent his life working in behalf of the poor. Today, he is the Director of The Office of Immigrant and Refugee Affairs for the City of Seattle. Locally, he has worked for The Northwest Immigrant Rights Project, The Latino Equity Initiative and The Social Justice Fund. Leno began as a leader of the Chicano Movement in the 60's, worked for the United Farm Workers Union, Amnesty International, the Founding Director of the Cesar E. Chavez Foundation, the founder of Homies Unidos (an organization that works with gangs and youth at risk), and Amnesty International. He also has been a national advocate to end the Death Penalty and founded the Moratorium Movement with Sister Helen Prejean. His humble beginnings as a farm worker gave him the foundation to become a national voice for Justice and freedom. He also has published two books, Los Cuatro, and Looking for My Wings. Currently he is working on a book with more stories and poems of his life entitled Driving to the Moon.
Ritu Shroff
Senior Program Officer, MLE- Global Development, Bill & Melinda Gates Foundation
Ritu Shroff joined the Gates Foundation in January 2012 in a cross-cutting position focusing on strategy, measurement, and evaluation for global programs. She moved to the Seattle area after 14 years living in Africa and Asia, and 20 years of experience in health and development program. She has worked with a number of NGOs and international organizations including Oxfam GB, UN agencies, and the Rockefeller Foundation on strategic planning, program design, development, and implementation, MLE capacity building, MLE systems in complex organizations, and results based management. At the Foundation, Ritu is leading the process to develop an evaluation policy, while supporting a number of teams with implementing effective monitoring and evaluation practices.
Eric Stowe
Founder and Director, Splash
Eric Stowe believes that every child has a right to clean water—and he has built an innovative, scalable approach to act on that belief. Since founding Splash in 2006, Stowe has developed a highly effective model to ensure safe water for urban children living at the intersection of these two streets: 'greatest degrees of poverty' and 'worst water quality conditions.' Leveraging world-class water purification technology, sustainable monitoring and maintenance, excellent people, and a rigorous commitment to transparency, Splash will soon announce that every orphanage in China has safe drinking water. Stowe's team will then demonstrate how they are customizing their approach for 15 more countries in Asia and East Africa. Stowe is a 2012 AmericanExpress NGen Fellow, 2012 PopTech Social Innovation Fellow, and a Puget Sound Business Journal '40 Under 40′ honoree.
Terry Sweeney
Vice President – Global Clinical Affairs, Phillips Healthcare
Terry Sweeney's career in regulatory affairs began in 1974 as a field biologist for the EPA. He then held the position of Radiological Health and Medical Device Specialist with the FDA. He has directed regulatory affairs departments for Johnson and Johnson, Quantum Medical Systems, Advanced Technology Laboratories, and Philips Healthcare. He is now Vice President of Global Clinical Affairs for Philips Healthcare. He has worked with such medical devices as X-ray, MR and CT scanners, nuclear gamma cameras, diagnostic ultrasound equipment, patient monitors, and external defibrillators. He is an Executive Board member of the WBBA and serves on the Advisory Board of the University of Washington College of Medical Sciences, where he's an instructor for a Master's program in regulatory and clinical affairs. He is on the Board of the Bothell Biomedical Device Innovation Zone. He represents the U.S. medical device industry on the Steering Committee of the Global Harmonization Task Force of international regulatory authorities.
Peggy Taylor
Co-Founder & Director of Training, Partners for Youth Empowerment
Peggy Taylor, M. Ed, is co-founder and director of training of PYE: Partners for Youth Empowerment, an international training organization dedicated to assisting communities internationally to provide arts-based empowerment programs for their youth. PYE currently works in India, South Africa, Uganda, Brazil, Colombia, England, Canada, and the US. She has extensive experience designing and facilitating programs for diverse groups of youth and adults, and has provided facilitation and training for the staffs of a wide range of schools and non-profit organizations. In the past four years, she has served on the faculty of the Bainbridge Graduate Institute's MBA in sustainability. Most recently, Peggy co-founded a leadership program for teen women in the greater Seattle area called Young Women Empowered.
Ezra Teshome
Rotary International
Ezra Teshome was born and raised in Addis Ababa, Ethiopia, and immigrated to the United States in 1971 to attend Highline Community College and Seattle University, receiving his B.A. in Political Science and Pre Law. He has served as a board member of the African American Service, Hospice of Seattle, Seattle University's Arts & Sciences Leadership Council, and as a trustee of Seattle Biomed. Currently, he sits on the board of the Northwest African American Museum and Seattle University's Business and Entrepreneurship School.  Ezra joined the University Rotary Club in 1984 and he has been nominated to serve as Governor to District 5030 of Rotary International in 2013-2014. For his efforts in fighting polio and poverty, Time Magazine recognized him as a Global Health Hero. He has also received awards from Highline Community College, the Rotary Foundation, the Ethnic Heritage Council, the University of Washington Health Science Center, Seattle University's Alumni Community Service Award, and is an EthioSEED honoree. In addition, the World Affairs Council recognized him as the 2010 World Citizen Award Winner.
Yvonne Thomas
Microsoft Corporate Citizenship and Public Affairs
Yvonne Thomas is a senior program manager in the Microsoft Corporate Citizenship and Public Affairs team. In this role, she leads Microsoft YouthSpark, a global program focused on narrowing the opportunity divide faced by youth around the world by providing funding, tools and resources that help young people get education and training, get into jobs, or start their own business or social venture. Prior to her current role, Ms. Thomas led Microsoft Elevate America, a set of national programs and partnerships, including the Microsoft Elevate America Veterans Initiative and Community Initiative, focused on providing people with the technology skills and other resources needed to successfully prepare for job opportunities in today's changing economy. Prior to joining Microsoft more than 12 years ago, she worked in the nonprofit sector, with a focus on youth development programs.
Back to Top
Joe Whinney
Founder and CEO, Theo Chocolate
Joseph Whinney, Founder and CEO of Theo Chocolate, is a leader in fair trade business. As young adult conservation volunteer, Whinney recognized opportunities to improve the environmental and economic livelihood of farmers in the cacao industry. One of the first to supply organic cocoa beans in the United States, Whinney promoted fair trade practices and in 2006, founded Theo Chocolate and built the factory in Seattle. Through Whinney's service leadership, Theo Chocolate is making a ripple effect: improving conditions for farmers, educating chocolate consumers, and gaining recognition as leading model of conscious capitalism. The fair trade community seeks to provide wages that are equitable and fair for workers on the ground, while still providing the highest quality possible. The company is known for helping its own people to grow in their skills and truly thrive in the community.
Mona Han
Executive Director, Coalition for Refugees from Burma (CRB)
Mona Han has served as Executive Director of CRB since the non-profit organization was incorporated in 2009. CRB helps recently resettled refugees from Burma get better access to services, building capacity and bridge the multi-ethnic community. Mona is a key player in formalizing CRB's vision to develop and manage all CRB programs, with the focus of providing knowledge-based training for refugees to get adjusted in their new environments. Prior to leading CRB, Mona has held technology management positions for over 10 years in the software industry. Mona taught Computer Science at the All Ethnic International Open University program that offers post-secondary education to refugee and migrant youth from Burma, at Chiang Mai University in Thailand. She has also volunteered for projects at various refugee camps along the Thai-Burma border in 2008. Mona has an MA in Linguistics and Literature, and an MS in Information Systems.
"The Doctor Is In" – Speaker biographies
Molli Barnes
Global Staffing Manager, PATH
Molli Barnes directs the global recruiting for PATH, an international non-profit organization that transforms global health through innovation in more than 70 countries worldwide. Molli is a global human resources professional with expertise developing and executing human resources strategies aligned with organizational mission, culture and business objectives. Prior to joining PATH in 2007, Molli led human resources strategy and operations for Heller Ehrman LLP, an international law firm founded in 1890. Earlier in her career, Molli lived in Quito, Ecuador where she volunteered for La Federación de los Barrios Populares del Quito, a grassroots non-profit serving the rural neighborhoods of Quito in their development of public works and community infrastructure. Molli holds a bachelor's degree from the University of Washington.
Teal Brown
Associate Director, williamsworks
Teal Brown is currently the Associate Director of williamsworks, and is experienced in structuring and implementing cross-sector partnerships for mission-driven organizations ranging from global research institutions to small social enterprise start-ups. Teal came to williamsworks from a social enterprise start-up, Two Degrees Food, where she served as the Director of Partnerships and developed collaborative relationships with non-profit meal production and distribution partners in Kenya, Somalia, Malawi, Haiti, and India. Prior to this, Teal served as an independent consultant on projects ranging from the design of a go-to-market strategy for clean cookstoves to providing recommendations for formal financial sectors in developing nations on integration with informal sectors. She has worked for the United Nations Foundation, the Aspen Institute and Innovations for Poverty Action, among others. Teal received her Master of Public Policy from the University of California, Berkeley, where she also taught as a Graduate Instructor of business ethics at the Haas School for Business. She holds a Bachelor of Science from Northwestern University.
Elizabeth Bowman
President & Productivity Consultant, Innovatively Organized
Founder and President of Innovatively Organized, Elizabeth Bowman received her B.S. in Industrial and Systems Engineering at Virginia Tech. She has experience in the defense contracting and consulting industry, working with government agencies and homeland security. Elizabeth is an active member of the National Association of Professional Organizers. She currently serves as the NAPO Seattle Chapter President. Elizabeth founded Innovatively Organized in 2006 to help busy professionals stay successful. Today, the team of consultants at Innovatively Organized offers a variety of productivity services for businesses, teams and individuals. Elizabeth and her husband Eric live in downtown Seattle, and spend college football season cheering on the Virginia Tech Hokies.
Beth Castleberry
Chief Development Officer, Global Partnerships
A development professional in Seattle for more than 17 years, Beth joined Global Partnerships (GP) in November 2006 and leads an all-star development team. Prior to arriving at GP, Beth worked on capital campaigns for the Seattle Symphony, the Seattle Public Library and Washington State University. Beth served on the boards of the Northwest Development Officers Association (NDOA) and Spruce Street School, an independent school in downtown Seattle. Today, Beth is a board officer of the Seattle Animal Shelter Foundation and a trustee and development committee member for Seattle Girls School. She earned a Bachelor of Arts degree from Washington State University and is a graduate of Seattle's Leadership Tomorrow. Once a year she takes an "inward bound" adventure to a new destination in the world to explore and engage with a new culture.
Carolyn Cunningham
Volunteer Initiatives Manager, United Way of King County
Carolyn Cunningham works with United Way of King County as an Impact Manager for Volunteer Initiatives. She manages a range of programs that build leadership and management capacity in community nonprofit organizations.  Carolyn is responsible for grant making and planning related to volunteer initiatives and designs, and manages a governance training series for executive directors and board members throughout King County. Carolyn has been working with both international and domestic nonprofit organizations for twenty years. She holds a Master's degree in International and Intercultural Management.
Rob Fleming
CPA & Stakeholder, Clark Nuber, P.S.
Rob Fleming has over 30 years' experience serving international NGOs, including working for a year in Africa with the Lagos, Nigeria office of PriceWaterhouseCoopers.  Rob's experience with global health organizations includes preparation of financial statements and reports, internal control reviews, Enterprise Risk Management studies, compliance with USAID and other federal funding agencies, fraud investigations and site visits to Africa, Eastern Europe and India. Rob is available to discuss these areas or any other financial area of interest.
Jeanette Lodwig
General Council, The Seattle Foundation
Jeanette Lodwig serves as General Counsel for The Seattle Foundation. Prior to joining The Seattle Foundation as in-house counsel, Jeanette was a member of Davis Wright Tremaine's Tax-Exempt Organizations practice group. During her seven years of legal practice at Davis Wright Tremaine, Jeanette served as a trusted advisor to many private foundations, public charities and other nonprofit organizations. Jeanette is a frequent speaker on topics such as domestic and international grantmaking legal issues, endowment management, lobbying and compliance with the federal tax rules under the Pension Protection Act. She earned her J.D. from Northeastern University School of Law and her B.A. in Community and Environmental Planning, with a minor in Spanish, from the University of Washington.
Deby MacLeod
CPA & Senior Manager, Clark Nuber P.S.
Deby MacLeod, CPA is a senior manager in Clark Nuber's not-for-profit audit practice where she specializes in serving international NGOs. Deby's experience includes financial statement audits, A-133 Single audits, grantor program audits, and international site visits. Deby provides internal controls consulting and review and enjoys assisting organizations with their financial accounting issues. Deby also performs pre-grantee reviews for foundations, particularly those awarding grants to international organizations.
Adnan Mahmud
Founder, Geocko
Adnan Mahmud is the Founder and CEO of geocko, a start-up social enterprise working to build technology solutions for non-profits and businesses to help manage giving.  Prior to starting geocko, Adnan started Jolkona.org, a non-profit organization aimed at inspiring the next generation of philanthropists by making it easy to make micro-donations to global development projects online.  Adnan also has over eight years of experience managing technology related projects at Microsoft.  Adnan is also a well-known speaker and has given a TedX talk, spoken at numerous conferences. He is also an envoy for the US State Department on social entrepreneurship and youth leadership. In addition, he has been recognized as an Integral Fellow by the Microsoft Alumni Foundation and been featured on NPR, CNN, Seattle Times and more. 
Tiffany McVeety
Chief Economic Gardener, Girandol
Co-Founder and Chief-Economic Gardener for Girandola, Tiffany seeks to build a neutral platform for shared best practices, network building, policy formulation, leadership development, education, and resource mobilization to support entrepreneurship globally. Girandola was recently awarded a Washington State Department of Commerce export grant that took her to six countries to share startup success strategies from her latest book, Entrepreneurial Edge Small Business Toolkit.
Melissa Merritt
Vice President – Executive Search Practice, Waldron
Melissa Merritt is engaged in client relationship management and service design and delivery in the social enterprise sector. Prior to joining Waldron in 2010 as a senior search consultant, Melissa spent three years consulting with senior international executives transitioning to the US with companies such as Microsoft and Russell Investments. Before moving to Seattle, Melissa spent nearly twenty years working and living in Hong Kong, London, and Paris. She spent ten years with Bird & Co, an executive search firm based in London, where she led international executive search projects and focused on business development activities. Prior to Bird & Co Melissa was an account director with advertising agencies including Bozell in New York, Bates Worldwide in Asia, and Eurocom in Europe.
Angela Powell,
Founder & Principal, Imago Organizational Design
Angela Powell, MA, has been organizing effective change efforts since the 3rd grade, when she instigated a school-wide anti-smoking campaign. After a substantive career working in nonprofit organizations, foundations, and community organizing, she launched her executive coaching and organizational consulting work in 2002. Through Imago360, Angela has worked with a broad range of leaders in the nonprofit and philanthropic sectors, with activities ranging from executive coaching and board and staff development, to strategic planning and research design. She has particular interest and expertise in supporting people and organizations to deftly navigate their quickly changing environments.
Jaime Quick
Director & Founder, ChangeUp
Jaime Quick has a distinct and unique background in professional communications, including public and media relations, crisis communications, international diplomacy, and technology education. He has helped startup businesses, large corporations, non-profit organizations, and all levels of government agencies clearly communicate to a diverse set of audiences. With over 12 years of experience as a professional communicator, he has an uncanny ability to synthesize technical information and translate it into digestible language for all audiences. His work includes daily contact with national and local reporters in new energy and chemicals, education and youth issues, sports, technology, and business.
Jonathan Scanlon
Lead Organizer, Economic Justice, Oxfam America
Jonathan Scanlon, Lead Organizer, Economic Justice at Oxfam America, has a range of experience in public policy and advocacy. Based in Seattle, Scanlon works with Oxfam supporters and allies across the country to advocate for effective U.S. government policies aimed at ending poverty and injustice around the world. Scanlon is a former Presidential Management Fellow, where he served at the U.S. Department of State as a U.S. delegate to the Asia-Pacific Economic Cooperation (APEC) forum, a West Africa desk officer at the U.S. Agency for International Development (USAID), and a legislative fellow for U.S. Senator Claire McCaskill. Scanlon previously worked with CARE USA and for Governor Roy Barnes of Georgia. He also spent one year teaching English in Japan. Scanlon has a B.A. in Italian Studies from Emory University and a M.S. in International Affairs from the Sam Nunn School of International Affairs at the Georgia Institute of Technology.
Ritu Shroff
Senior Program Officer-MLE, Global Development, The Bill & Melinda Gates Foundation
Ritu Shroff joined the Gates Foundation in January 2012 in a cross-cutting position focusing on strategy, measurement, and evaluation for global programs. She moved to the Seattle area after 14 years living in Africa and Asia, and 20 years of experience in health and development program. She has worked with a number of NGOs and international organizations including Oxfam GB, UN agencies, and the Rockefeller Foundation on strategic planning, program design, development, and implementation, MLE capacity building, MLE systems in complex organizations, and results based management. At the Foundation, Ritu is leading the process to develop an evaluation policy, while supporting a number of teams with implementing effective monitoring and evaluation practices.
Kentaro Toyama
Senior Researcher, UC Berkeley
Kentaro Toyama (www.kentarotoyama.org) is a visiting researcher in the School of Information at the University of California, Berkeley and a fellow of the Dalai Lama Center for Ethics at MIT. He is working on a book arguing that increasing human and institutional wisdom should be the primary focus of international development. In 2005, Toyama co-founded Microsoft Research India, which does pioneering research in how electronic technologies can support the socio-economic development of the world's poorest communities. Toyama graduated from Yale with a PhD in Computer Science, did a bachelors degree in Physics at Harvard, and has taught mathematics at Ashesi University in Ghana.
Andre Truong
Senior Recruiter for Global Health and Global Development, The Bill & Melinda Gates Foundation
Andre is a senior recruiter supporting global programs at the Gates Foundation. Prior to joining the foundation, Andre worked at Washington Mutual, where he managed executive recruiting for various business lines and functional verticals.  Andre also spent over ten years recruiting for a variety of organizations, including KPMG and Heidrick & Struggles Intl. Andre spent a good portion of his childhood in Africa, growing up in Cameroon and Burkina Faso. He holds a BA in Economics from the University of Chicago.
David Wu
Chief Development Officer, PATH
David Wu directs PATH's philanthropic fund development strategy and operations and is responsible for expanding philanthropic support of the organization and accelerating funding for new innovation. With more than 25 years of experience in fundraising, development strategy, and operations, he has led successful multimillion-dollar fundraising campaigns in both of his most recent positions. Before joining PATH in 2012, Mr. Wu was Vice President of External Relations at Woodland Park Zoo, providing strategic leadership of fund development and external relations operations. Previously, he served at the University of Washington in a variety of senior development roles, including associate vice president for campaign and development programs. Mr. Wu holds a bachelor's degree in political science from Virginia Polytechnic Institute and State University and a Master's degree in higher education administration from Bowling Green State University.
Rebecca Zanatta
Director of Development (Seattle), Friends of UNFPA & President, RJZ Connections, Inc.
Rebecca J. Zanatta is a non-profit management professional with more than 15 years of experience. She is president of RJZ Connections Inc. and a principal with The Ostara Group. Her current clients include Friends of UNFA (United Nations Population Fund), Providence Mount St. Vincent, Upaya Social Ventures, Kirkland Arts Center and Pursuant. Rebecca has held senior level positions at the Washington State University Foundation and Pacific Science Center. She also served as the Executive Director of the Alpha Phi Foundation in Evanston, Illinois. Rebecca graduated from Washington State University with a BA in organizational communication and holds a M.Ed in higher education administration from the University of Idaho. She completed her Certificate in Fund Raising Management (CFRM) from the Indiana University School of Philanthropy. She serves as a Board member of Northwest Development Officers Association (NDOA), Circle of Sisterhood Foundation, Lotus Circle and recently joined the Advisory Board of Atomic Mobile.