Conference 2013

Conference Agenda
Conference Recap Report
Conference Speakers
Global Hero Award
Blog Posts from the Conference Keynotes
Missed the conference?
You can watch the keynotes and some sessions here:
http://www.ustream.tv/channel/globalwa
Photos of the Day
Conference Video
Media Coverage of the Day
---
Keynote speaker Deogratias Niyizonkiza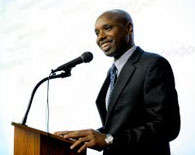 Deogratias "Deo" Niyizonkiza is the founder and chief executive officer of Village Health Works, a grassroots non-profit organization providing compassionate, quality health care to the most vulnerable community members in rural Burundi, East Africa. Deo is the protagonist of The New York Times bestseller Strength In What Remains, which depicts Deo's journey from medical student in Burundi, to struggling immigrant in New York City, to Ivy League-educated global health practitioner and doctor-in-training. He is the recipient of numerous awards, including the 2014 Dalai Lama's Unsung Heroes Award, the 2013 People to People International's Eisenhower Medallion Award, a 2013 honorary degree from Williams College, the 2011 International Medal Award of St John's University, and the 2010 Women Refugee Commission's Voices of Courage Award.
After surviving a massacre at a Burundian hospital, where he was a third-year medical school intern, Deo fled to New York in 1994, arriving penniless and without one word of English. Despite the hurdles— low-paying work as a grocery store delivery boy, illness, and homelessness— he eventually enrolled at Columbia University, where he received a bachelor's degree in biochemistry and philosophy. After graduating from Columbia, he attended the Harvard School of Public Health, where he met Dr. Paul Farmer and began working at the medical non-profit organization Partners In Health. He left Partners In Health to continue his medical education at Dartmouth Medical School.
Deo left medical school to address the urgent need for accessible, comprehensive, and modern health care in his home country. He founded Village Health Works (VHW) to build a healthier, more just, peaceful, and prosperous society in Burundi and beyond. Today, VHW serves the southwestern half of Burundi—a government-mandated catchment area of 150,000 people—including tens of thousands of recently repatriated refugees from Tanzania. VHW operates the nation's premier health center, agricultural and environmental programs, educational services, women's income-generating activities, and a number of other community development programs.
Deogratias Niyizonkiza links:
Global Hero Award:
Jennifer Potter, Principal, Jennifer Potter & Associates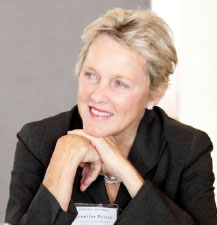 Jennifer Potter is immediate past President and founding CEO of the Initiative for Global Development (IGD), a non-profit organization that drives poverty reduction by catalyzing business growth and investment in the developing world, with a current focus on Africa. She continues to serve on IGD's Leadership Council, which is co-chaired by General Colin Powell and Secretary Madeleine Albright, and as an advisor to the IGD Emerging Leaders Fellowship program, which connects rising African business leaders to IGD's CEO network. During her tenure with IGD, she served as a principal of the Modernizing Foreign Assistance Network (MFAN) and as a member of the Pacific Council on International Policy and represented IGD at multiple venues, including the Clinton Global Initiative and the Aspen Institute.
Earlier in her career, Jennifer served in the Peace Corps, was founding executive director of Global Partnerships, an organization that pioneered microfinance work in Central America.  She also chaired the award-winning Seattle Housing Authority through redevelopment of three public housing projects into new mixed income communities, was owner of two urban planning and development companies, was Vice President of Operations for the 1990 Goodwill Games and a director of Harbor Properties, a private company.  Jennifer currently serves on the Board of Trustees of Chatham University in Pittsburgh, and will assume the chair in 2014.
In 2011, Jennifer was honored as a "Woman of Influence" by the Puget Sound Business Journal. She is a recipient of the 2011 Distinguished Alumna Award from Chatham University.
Jennifer received her MA in Urban Studies as a Housing and Urban Development fellow at Loyola University of Chicago. She holds a BA in Political Science and International Relations from Chatham College (now University), where she was elected to the Mortar Board.
Jennifer Potter Links:
Sam Daley-Harris, Founder, RESULTS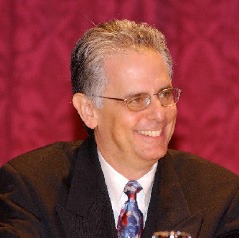 Sam Daley-Harris is founder of RESULTS, an international citizens' lobby dedicated to creating the political will to end hunger and poverty. There are 100 RESULTS groups in the U.S. and 40 more in six other countries.  In 2007, Nobel Peace Prize Laureate Muhammad Yunus said: "….no other organization has been as critical a partner in seeing to it that microcredit is used as a tool to eradicate poverty and empower women than RESULTS and RESULTS Educational Fund's Microcredit Summit Campaign." Daley-Harris is the author of Reclaiming Our Democracy: Healing the Break Between People and Government, about which Jimmy Carter said, "[Daley-Harris] provides a road map for global involvement in planning a better future."  The 20th anniversary edition will be released in September 2013. Daley-Harris received The Temple Award for Creative Altruism from the Institute of Noetic Sciences (1995), the Caring Award from the Caring Institute (1997), the Innovator Award from the Marriott School of Management at Brigham Young University (2003), the Elliott Black Award from the American Ethical Union (2003), and the Susan M. Davis Lifetime Achievement Award from the Grameen Foundation (2007).
Sam Daley-Harris links:
Neal Keny-Guyer, CEO, Mercy Corps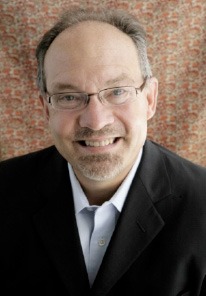 Neal Keny-Guyer is a social entrepreneur committed to creating a more just and peaceful world. He holds a B.A. in Public Policy and Religion from Duke University, an M.A. in Public and Private Management from Yale University, and an honorary Doctor of Humane Letters from Portland State University, Oregon. Keny-Guyer joined Mercy Corps in 1994 as Chief Executive Officer. Under his aegis, Mercy Corps has emerged as a leading international humanitarian and development organization with ongoing operations in 40 countries, a staff of 4,000, and an operating budget of over $300 million. Keny-Guyer has forged new directions at Mercy Corps, most notably implementing global mergers and strategic alliances, placing human rights, civil society and social entrepreneurship at the forefront of Mercy Corps' humanitarian mission, and building an organizational reputation for groundbreaking, innovative programming in the world's toughest environments.
Neal Keny-Guyer links:
Ken Berger, President & Chief Executive Officer, Charity Navigator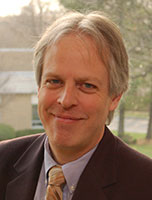 Ken Berger joined Charity Navigator in 2008 after almost thirty years experience working in the charitable non-profit sector. He has held leadership positions at a variety of human service and health care agencies, both large and small, and has operated programs serving the homeless, the developmentally disabled, the mentally ill, substance abusers, the medically underserved, and persons with HIV/AIDS, among many others.
Most recently, Ken was a Chief Operating Officer (COO) of Jawonio and earlier in his career Director of Operations at Professional Service Centers for the Handicapped, in both positions he oversaw residential, educational, employment, clinical and health care service to individuals with disabilities and special needs. Prior to Jawonio, Ken was the Executive Vice President & COO and then the President & Chief Executive Officer of The Floating Hospital, an agency that provided health care, social services and education to disadvantaged, lower income or at risk adults, children and families across New York City.  Ken also held several leadership positions at Volunteers of America – Greater New York and the Morris Shelter (now called Homeless Solutions) managing a wide array of services to thousands of homeless families and individuals.
Ken has a deep passion for helping donors become wise social investors (charitable givers who see their donations as a long term social investment) by learning how to identify and then support high performing nonprofits. He also has a deep interest in encouraging charitable non-profits to perform effectively and thrive even in challenging times. He is a regular presenter at conferences on both the domestic and international stage, is frequently interviewed by regional, national and international media on nonprofit issues and has published numerous articles on issues affecting the nonprofit sector's effectiveness. He is a member of the CFC-50 Commission which has been formed under the U.S. Office of Personnel Management to strengthen the integrity, operation and effectiveness of the Combined Federal Campaign (the largest workplace giving campaign in the world). He is also a member of both the Alliance for Effective Social Investing and a founding member of the Social Impact Analysts Association. He is the author of Ken's Commentary, a blog about his thoughts on the non-profit sector. Ken earned his Bachelor's degree at the University of Buffalo. He went on to obtain a Master's degree in Psychology from Antioch University and a Master's degree in Business Administration from Rutgers University.
Ken Berger links:
Panelists and Moderators Biographies
Brent Barker, Founder, Barker Global Securities
Brent Barker is a global travel security expert with over 20 years of experience with global security management and emergency response in assignments for the Department of State and University of Washington. Brent served as a Special Agent with the U.S. Department of State, Diplomatic Security Service, for 20 years.  During his career he was responsible for security operations at US Embassies and Consulates in Shanghai, China; the Fiji Islands; and Vilnius, Lithuania. He assisted US citizens overseas in situations ranging from kidnappings and parental abductions to imminent threat of civil war and terrorism.  In Fiji, he directed Embassy security during a coup and evacuation of American personnel.  He was part of the State Department's response team to the 1998 Nairobi Embassy bombing.  As a member of the State Department's Mobile Security Division, he was part of a special response team ready to travel within 24 hours to US embassies in crisis.
Elizabeth Bowman, President & Founder, Innovatively Organized
Founder and President of Innovatively Organized, Elizabeth Bowman received her B.S. in Industrial and Systems Engineering at Virginia Tech. She has experience in the defense contracting and consulting industry, working with government agencies and homeland security. Elizabeth is an active member of the National Association of Professional Organizers. She currently serves as the NAPO Seattle Chapter President. Elizabeth founded Innovatively Organized in 2006 to help busy professionals stay successful. Coming from a fast paced and stressful work environment, she understood the importance for professionals to decrease stress and avoid burnout.
Teal Brown, Associate Director, williamsworks
Teal Brown is currently the Associate Director of williamsworks, and is experienced in structuring and implementing cross-sector partnerships for mission-driven organizations ranging from global research institutions to small social enterprise start-ups. Teal came to williamsworks from a social enterprise start-up, Two Degrees Food, where she served as the Director of Partnerships and developed collaborative relationships with non-profit meal production and distribution partners in Kenya, Somalia, Malawi, Haiti, and India. Prior to this, Teal served as an independent consultant on projects ranging from the design of a go-to-market strategy for clean cookstoves to providing recommendations for formal financial sectors in developing nations on integration with informal sectors. She has worked for the United Nations Foundation, the Aspen Institute and Innovations for Poverty Action, among others. Teal received her Master of Public Policy from the University of California, Berkeley, where she also taught as a Graduate Instructor of business ethics at the Haas School for Business. She holds a Bachelor of Science from Northwestern University.
Karen Bryant, President & CEO, Seattle Storm
For more than 18 years, Karen Bryant has been involved with professional women's basketball. Bryant got her start in professional sports when she was recruited by the American Basketball League to serve as the Seattle Reign's Director of Operations during the team's inaugural season in 1996. After the ABL folded, she was hired by the Ackerley family and the Seattle SuperSonics in 1999 to help bring a WNBA expansion team to Seattle. With Bryant's leadership and the support of the Sonics, Seattle was awarded a WNBA franchise and the Storm played its inaugural season in 2000. After the Sonics departed from Oklahoma, Bryant was named President & CEO by the new ownership group – Force 10 Hoops. As President & CEO, she is responsible for overseeing business and basketball operations for the organization.  Under her guidance, the Storm won the WNBA Championship in 2004 and 2010. Bryant's leadership has helped guide the Storm to be recognized as one of the league's premier independently owned franchises, on and off the court.  As a businesswoman in the sports world, Bryant's past as a notable basketball player laid the foundation for her success.  From Edmonds, Bryant graduated from Woodway High School in 1986 and left high school with a girls basketball state championship and All-State honors. She concluded her playing career in 1991 as a member of the UW Husky women's basketball team who qualified for the NCAA Tournament and advanced to the Elite 8.
Therese Caouette, Executive Director, Partners Asia
Therese Caouette is currently the Executive Director of Partners Asia working primarily with communities in and from Burma/Myanmar (www.partnersasia.org). Therese has degrees in Community Organizing and Public Health and has worked with refugees, displaced persons, migrants and trafficked persons in Southeast Asia for over 30 years. She has worked directly with communities in Southeast Asia in a variety capacities with international bodies, academic institutions, foundations and community-based organizations. She has conducted and published research on many aspects of mobility in the region focusing on human rights, participatory development and reproductive health. Therese is currently on faculty at University of Washington, Seattle University and Thammasat University in Bangkok.
Katherine Cheng, Head of Global Corporate Citizenship and Community Relations, Expedia
As head of global corporate citizenship and community relations for Expedia, Inc., Katherine Cheng oversees corporate grants and giving, volunteerism, and community engagement. In a nutshell, she'll tell you that she has the coolest job in the company – finding ways to keep Expedia's global employees fulfilled in giving back to the communities where they live and work.
Katherine honed her skills in international business, strategic communications, and reputation management at some of the world's most iconic brands, including Microsoft and Starbucks, as well as with the U.S. government. She also serves on the Board of Trustees as Vice President for the Wing Luke Museum of the Asian American Experience (The Wing) and is co-chair of the Susan G. Komen Grace Notes Gala. When not supporting the causes and organizations she deeply cares about, she's fueling her passion for travel with her husband and twin five-year-old boys.
Bill Clapp, Founder, Seattle International Foundation
Bill Clapp is President of the Board and Co-Founder of the Seattle International Foundation and a businessman with more than 30 years of experience running a variety of companies in the Pacific Northwest, Alaska, and Hawaii. Bill co- founded Global Partnerships with his wife Paula Clapp in 1994. Bill retired from Matthew G. Norton Co., an investment holding company where he is still chairman, and became the CEO of Global Partnerships in early 2001. In 2002 he co-founded the Initiative for Global Development. In addition to serving on the boards of Weyerhaeuser and Alaska Airlines, he serves on several community and nonprofit boards and has been actively involved in the micro-finance development areas since 1993 as an early investor. Bill has also served on many industry panels and advisory committees, speaking widely on development issues.
Kelly Creeden, Managing Director, A Better Seattle & Community Initiatives, Seattle Seahawks
Kelly Creeden is the Managing Director of Seattle Seahawks Head Coach Pete Carroll's A Better Seattle, an initiative working to reduce Seattle area youth gang violence by forging public-private partnerships that help generate the motivation and resources for at-risk youth to strive for better futures. Kelly brings a wealth of development, marketing and brand management from experience to the Seahawks from a career spanning the private, public and non-profit sectors. Prior to joining the Seahawks, Kelly was the Chief Strategy Officer for Free The Children, a youth-focused organization that brought We Day to Seattle in March 2013.
Sarah Crumb, State Director, U.S. Senator Maria Cantwell (WA)
Sarah Crumb is the State Director for U.S. Senator Maria Cantwell and has served in this position since May 2013. Prior to working in Senator Cantwell's office, Ms. Crumb worked as the District Director for Congressman Jim McDermott as well as the Deputy District Director for Congressman Norm Dicks.
Jennifer Duncan, Senior Attorney, Director of Legal Services and Africa Program, Landesa
Jennifer Duncan is Africa program director at Landesa. Duncan has worked in international development for more than 15 years, with an emphasis on land and housing rights. Duncan has recently worked on land rights reforms in Kenya, Ghana, Tanzania, South Africa, and Mozambique. Duncan earned her J.D. from the University of Washington and her B.A. with honors in International Politics and Economics from Middlebury College.
Scott Garrepy, Chief Development Officer, SightLife
Scott Garrepy joins SightLife after working as the Director of Development for International Programs at Washington State University. In that position, he was responsible for fundraising for WSU's internationally-focused programs. Scott is the former Director of Institutional Advancement for the Tony Award-winning INTIMAN Theatre, and his nearly 20 years of fundraising experience includes development positions at Seattle Opera and the Atlanta Ballet, as well as work as an independent consultant advising nonprofit and for-profit organizations on philanthropic partnerships. Scott is Immediate Past Board President of the Washington Chapter of the Association of Fundraising Professionals. He also serves on the boards of the GreaterGood Foundation and the CFO Selections Foundation, and serves on the Leadership Tomorrow Curriculum Committee and Advisory Council of the Trade Development Alliance of Greater Seattle. Scott earned a BA in English Literature from the University of Florida.
William H. Gates Sr., Co-Chair, the Bill & Melinda Gates Foundation
William H. Gates Sr. guides the vision and strategic director of the foundation and services as an advocate for the foundation's key issues. He first answered his son's request for help in using his resources to improve reproductive and child health in the developing world by directing the William H. Gates Foundation, which was established in 1994. It merged with the Gates Learning Foundation to create the Bill & Melinda Gates Foundation in 2000. Gates earned his bachelor's and law degrees from the University of Washington, following three years of U.S. Army service in World War II. A founding partner at Preston, Gates, & Ellis, Gates has served as president of both the Seattle/King County Bar Association and the Washington State Bar Association. He has served as trustee, officer, and volunteer for more than two dozen Northwest organizations.
Taylor Graham, Director of Business Operations, Seattle Sounders
Taylor started his career as a walk-on freshman at Stanford University, where he went on to graduate with a degree in international relations with a minor in Spanish. After redshirting in 1998, and playing just two games the following season, he earned part-time starter role in 2000. He helped his team reach the NCAA tournament four times. Prior to joining the Sounders FC, Graham played four MLS seasons for Kansas City (2003-04) and New York (2006-07), appearing in 34 games. He was a member of the 2005 and 2007 USL-1 Seattle Sounders championship teams.
Mary Kay Gugerty, Associate Professor, Daniel J. Evans School of Public Affairs, University of Washington
Mary Kay Gugerty is the Nancy Bell Evans Chair of Nonprofits and Philanthropy and an Associate Professor at the Daniel J. Evans School of Public Affairs at the University of Washington, where she has taught since 2001. Gugerty's research focuses on three main areas: 1) evaluation and the assessment of nonprofit and philanthropic effectiveness; 2) governance and the design of collective action institutions in developing countries, and 3) rural and agricultural development in Africa. Gugerty serves as the Co-Director for the Evans School Policy Analysis Research Group (EPAR), which provides research and analysis to the Agricultural Development Initiative at the Bill and Melinda Gates Foundation. She is the lead editor of Voluntary Regulation of Nonprofit and Nongovernmental Organizations: An Accountability Club Framework and co-editor of Advocacy Organizations and Collective Action, both co-edited with Aseem Prakash and published by Cambridge University Press.  She is the co-author, with Dean Karlan, of a forthcoming book from Oxford University Press entitled: The Goldilocks Problem: Right Sized Monitoring and Evaluation for Development NGOs.
Rebecca Hale, Director of Public Information, Seattle Mariners
Rebecca Hale is director of public information for the Seattle Mariners.  A long-time fan, Hale joined the Mariners in August 1998, one year before the opening of Safeco Field.  Hale handles "non-baseball" communications including media relations surrounding marketing, promotions, community relations, Safeco Field, basically anything that's related to the team that happens off the field. Prior to joining the Mariners, Hale was Communications Director for former Seattle Mayor Norm Rice and also spent eight years as a reporter and anchor for KIRO Radio in Seattle.
Tim Hanstad, President & CEO, Landesa
Tim Hanstad is President and CEO of Landesa. Hanstad's international work experience spans 15 countries in Asia, Eastern Europe, Africa and Latin America, including more than four years living in India, where he helped launch and grow Landesa's program.  He has more than 25 years of experience in non-profit leadership, social entrepreneurship, project management, research, policy advocacy, training and writing on land rights and international development. Hanstad is a member of the Clinton Global Initiative, World Economic Forum community, Bretton Woods Committee and Global Washington Policy Panel, and serves on the board of Global Washington. He received the Skoll Award for Social Entrepreneurship in 2011 and has been recognized as a leading social entrepreneur by the Schwab Foundation for Social Entrepreneurship. He has authored numerous publications, including his most recent book, published in 2009, One Billion Rising: Land, Law and the Alleviation of Global Poverty (with Roy Prosterman and Robert Mitchell).
Elizabeth Hatch, Senior Recruiter- Global Programs, The Bill & Melinda Gates Foundation
As a senior recruiter within the global programs at the Bill and Melinda Gates Foundation, Elizabeth works closely with hiring teams across both global development and global health programs. Prior to joining the foundation in 2011, Elizabeth spent seven years executing executive search assignments across a variety of industries in both the United States and Australia. She brings a depth of international experience having identified and secured Managing Director, C-level and senior executive talent globally. Elizabeth started her career in account management and human resource roles in global advertising environments and multi-national companies such as TMP Worldwide and Aon Insurance. She has a strong commitment to civic responsibility, having held leadership and board of director roles with multiple non-profits. She holds a BA in Philosophy and English Literature from Miami University.
Kristin Hayden, Founder & Executive Director, OneWorld Now!
Kristin was selected as an Ashoka Fellow, "as a leading social entrepreneur who we recognize to have innovative solutions and the potential to change patterns across society." She graduated with honors and a triple major in Soviet Area Studies, Russian Language and International Relations at Macalester College in St. Paul, MN. Kristin then became the International Projects Director for Seattle-based, international events/consulting company called Bob Walsh Enterprsies, Inc., where she directed the operations of the Moscow and Tbilisi (Georgia, ex-USSR) offices. Kristin spent her twenties living and working abroad in Moscow, Paris, London and Tbilisi, where she developed a passion for global thinking, international project management experience and a keen appreciation for understanding other cultures. At the age of 30, Kristin moved back to the USA and Seattle and decided that after years of living abroad, it was time begin her life's work by combining her passion for international understanding and commitment to social justice and access to opportunities. In 2002, she founded OneWorld Now!, the global leadership program for underserved youth. After two years, OneWorld Now! was recognized as "one of the nation's most innovative after school programs" by the Jack Kent Cooke Foundation. Kristin is creating a national model for international education and promote the importance of study abroad for all! Kristin was appointed by Governor Christine Gregoire to serve on the Board of Trustees for The Evergreen State College.
Jenna Herron, Global Recruiter, PATH
Jenna Herron joins us from the staffing team at PATH. With a passion for both global health and career development, she recruits for a diverse set of career opportunities at PATH which dramatically affect the outcome of the organization's success and impact. Jenna specializes in the areas of diversity recruiting, internships, and positions ranging from administrative to highly technical.  Prior to her time at PATH, Jenna was a staffing manager for Robert Half International and moved into the nonprofit sector in 2010, when she was hired at Seattle BioMed as an HR Coordinator. This experience brought her to her next career adventure by joining PATH in 2011. Jenna is local to the Seattle area and received her Bachelor's degree from the University of Washington.
Leanne Hofford, Grant Writer, Girl Scouts of Western Washington
Advancing the mission of nonprofit organizations she believes in has been Leanne Skooglund Hofford's professional passion for more than 25 years. With a focus on advocacy, fundraising and communications, Leanne has worked with organizations in the international development, education, youth development, and low-income housing sectors. She began grant writing 11 years ago and is currently the director of foundation and government grants at Girl Scouts of Western Washington. Leanne started her career as a human rights journalist in Argentina and, later, was an international policy advocate in Washington D.C. She earned a B.A. in journalism and Spanish from Butler University and a master's degree in Latin American studies from Georgetown University.
Cole Hoover, Director of Global Brigades Institute, Global Brigades Association
Cole Hoover is the Director of the Global Brigades Institute, where he currently works to create meaningful opportunities to learn about and engage with relevant issues and opportunities in global development. Cole is also a co-founder and board member of Lumana a microfinance and social investment organization working in rural Africa. Cole is a member of the board of directors for the Young Professionals International Network (a subset of the World Affairs Council) and a World Economic Forum "Global Shaper". Cole has taught social enterprise courses at the University of Washington and guest lectured around the world on international development. When Cole isn't traveling to West Africa he lives in Seattle where he works for Global Brigades and enjoys all the awesome beauty the Northwest has to offer.
Mark Horoszowski, Co-Founder, MovingWorlds
Mark Horoszowski is the co-founder of MovingWorlds.org, a social enterprise addressing the global talent gap by helping people find the best place around the world to volunteer their expertise – go Experteering. After leaving a marketing agency he co-founded in 2011, Mark spent a year volunteering with social enterprises around the world, which led to the inception of MovingWorld.
Justin Ith,  Founder & Excutive Director, Innovii
Justin Ith is the Founder and Executive Director of the local non-profit Innovii, a social venture whose purpose is to bring the opportunity of innovation and empowerment to youth across the nation through the use of micro-loans and youth entrepreneurship. In high school, he studied Chinese language and leadership at OneWorld Now!, a global leadership program for underserved Seattle youth, and traveled to China during his senior year. He then entered the University of Washington where he is studying Informatics and Business Administration. He co-founded the interdisciplinary student entrepreneurship organization Startup UW and sits on the Executive Committee of the Accelerated Lavin Entrepreneurship Program at the University of Washington Foster School of Business. Justin has a passion for social, environmental, and youth entrepreneurship and is also an aspiring graphic designer.
Peggy Kelsey, Founder, Afghan Women's Project
Peggy Kelsey is a professional photographer who was inspired to begin the Afghan Women's Project after meeting with a delegation of Afghan women who passed through Austin in 2002. She traveled to Afghanistan the following year and created a photo-documentary chronicling the narrative histories of a wide variety of women. In the spring of 2010, she revisited the country to meet new women and gain new insights. She now travels around the country sharing her slide presentations and exhibit. Her book Gathering Strength: Conversations with Afghan Women was published in October, 2012 and has received enthusiastic critical acclaim.
Jack Knellinger, Founder, VenturScale
Jack is a social entrepreneur and change agent with a lifelong commitment to drive innovation in the social sector. Jack most recently launched VenturScale, a Social Purpose Corporation whose vision is to transform the impact ecosystem.  He has been active in building the social entrepreneurship community in Seattle since he co-founded Ashoka's office in Seattle nearly 6 years ago.  During his time at Ashoka, he was focused on leading efforts to empower young people to launch their own community benefiting ventures.  Following his engagement with Ashoka, Jack worked on the employee giving programs at Microsoft which exceeded the $100M mark for the first time in the company's history.  After leaving Microsoft, he began his own social innovation consulting practice.  He traveled abroad to study social entrepreneurship in order to understand some of the opportunities and challenges in a global context. During this time, he has worked with a variety of impact organizations and also had the opportunity to serve as interim director of Social Venture Partners Bangalore, playing an integral role in SVP's initial launch effort in India.  He is an active volunteer in the community as well and in his spare time enjoys planning his future space adventure, reading and hiking.
Erin Larsen-Cooper, Program Associate, Village Reach
Erin Larsen-Cooper specializes in health systems strengthening and global health monitoring and evaluation. In her role as a program associate at VillageReach, Erin is responsible for supporting the management, design, and evaluation of health system strengthening initiatives for the Health Systems Group. Most recently, Erin has worked on the implementation and scale up of a maternal and child mHealth initiative in rural Malawi. Erin holds an MPH in Community Oriented Public Health Practice and an MSW in Community Centered Integrative Practice from the University of Washington. One of the aspects Erin enjoys most about her work are her experiences working and living in East and Central Africa.
Michael Lufkin, Attorney & land Tenure Expert, Landesa
Michael Lufkin is an attorney and land tenure expert at Landesa. Lufkin has extensive experience in international law with an emphasis on environmental and property rights issues. Lufkin recently worked on land rights reforms in Kenya and Ghana. Lufkin earned his J.D. from Loyola University and his B.A. in Political Economy from Michigan State.
Laura McLaughlin, Research and Development Specialist, Cascade Designs
Laura McLaughlin is a Program Manager in Cascade Designs, Inc.'s Emerging Markets group. She has managed product development projects for CDI's efforts with the Military as well as for developing world markets. Laura has been employed by CDI for over five years, working closely with a team of scientists and playing a key role in commercialization, research, and development of water treatment products for low resource settings. Laura holds a Master's degree in Environmental Health and Environmental Engineering from the University of Washington.
Tiffany McVeety, Founder, Entrepreneurial Academy
Tiffany McVeety is author of the Entrepreneurial Edge Small Business Toolkit and founder of the Entrepreneurial Edge Academy. She teaches would-be entrepreneurs and existing entrepreneurs the tools of the startup game. Two time Department of Commerce export grant award winner, Tiffany shares the "global language of entrepreneurship" with communities, colleges, and business incubators around the world. Join Tiffany and the global entrepreneurial community this November 18 – 22 for Global Entrepreneurship Week.
Melissa Merritt, Vice President- Executive Search Practice, Waldron
Melissa brings a wealth of international, private sector and nonprofit executive search experience to the Waldron team. Melissa is engaged in client relationship management and service design and delivery in the social enterprise sector for community-based clients as well as organizations that are scaling nationally and internationally. In 2011, Melissa founded the Women Leaders in Philanthropy group in Seattle. Prior to Waldron, Melissa consulted with senior international executives transitioning to the US with companies such as Microsoft and Russell Investments. Before moving to Seattle Melissa spent nearly 20 years working and living in New York, Hong Kong, London and Paris. She spent ten years with Bird & Co, an executive search firm based in London, where she led international executive search projects and focused on business development activities. Melissa holds bachelor's degrees in Marketing and French from University of Colorado and a Diplôme in French and Business Studies from University of Bordeaux.
Lisa Mondori, Senor Legal Counsel, World Vision International
Following a short career as a special education teacher, Lisa Mondori earned a JD at the University of California, Hastings College of the Law and an MBA at the University of California, Berkeley in 1983.  She spent the next 12 years as an associate and then a partner at Graham & James in San Francisco and Sacramento, California, working in the Corporate and Japan Practice Groups.  Following a two-year stint as a Peace Corps Volunteer in Romania, Lisa returned to Northern California, where she served as inhouse counsel to a software company, then was a partner in Gray, Cary, Ware & Freidenrich in Sacramento and Palo Alto.  In 2003 Lisa joined World Vision, where she had previously worked at a Peace Corps Volunteer, spending five years with World Vision US in Washington, DC, before joining World Vision International, the lead World Vision entity overseeing global field operations and governance. World Vision is a Christian humanitarian organization dedicated to working with children, families and communities to overcome poverty an injustice.  World Vision implements programmes of community development, emergency relief and promotion of justice in nearly 100 countries.  As a member of the WVI Legal team, Lisa primarily supports World Vision's Middle East / Eastern Europe Region and VisionFund International, the microfinance subsidiary of World Vision.
Lisa Norton, Principal, Law Office of Lisa Norton PLLC
Lisa Norton is the author of How To Be A Global Nonprofit: Legal and Practical Guidance for International Activities (John Wiley & Sons 2013). Her law practice concentrates on serving a wide variety of nonprofit organizations and social enterprises, as well as individual philanthropists, with a particular emphasis on those that have an international purpose. Previously, she served as international tax counsel to several multinational corporations. She is a graduate of Harvard Law School and a member of the bar of the states of Washington, California, and New York. Lisa participates in various bar association committees and professional organizations that concentrate on nonprofit-related issues, and she has served on governing boards and committees of numerous charitable organizations and professional associations.
Kaung Nyunt, Head of Training and Collaboration, Partners Asia
Kaung Nyunt has a degree in civil engineering. After his graduation he spent some time working in the Government Irrigation Department and later the China National Petroleum Company as a seismic surveyor. These experiences opened his eyes to how the poor Burmese villagers were at the mercy of corrupt corporations and officials who cheated them and violated their rights. He realized that the poor were easy victims of such abuse largely because of their lack of knowledge and how important education is to give poor and isolated communities access to information and know their rights. Kaung Nyunt later gained a scholarship to Chiang Mai where he was trained by a well-known Burmese educator as a trainer in Reading and Writing for Critical Thinking (RWCT). Kaung was in Yangon when cyclone Nargis struck, and became involved as a volunteer then as a program coordinator helping Partners Asia's community recovery projects. He later became the Education Director for Partners Asia, giving training and technical assistance to our partners in Myanmar and Thailand.  He is currently a lead researcher in the participatory action learning project for Partners Asia. Throughout this time, he has continued to support and provide training in the development of RWCT teaching programs through the Center for the Promotion of Monastic Education, the Socially Engaged Monastic Schools project as well as being a committee member of the National Network for Education Reform.
Bill Predmore, Owner, Seattle Reign FC
Bill Predmore is the Owner of Seattle Reign FC, a professional women's soccer club that competes in the National Women's Soccer League (NWSL). Reign FC was formed in November of 2012, played its first match in March of 2013 and completed its first season in August of 2013.  Reign FC features some of the world's most talented female soccer players, including goalkeeper Hope Solo, midfielder Jess Fishlock and forward Megan Rapinoe. Bill is also the Founder and CEO of POP, a Seattle-based marketing agency that creates digital experiences – websites, mobile apps and campaigns – for global consumer brands, including Target, Nintendo, Nike and Home Depot. POP was acquired by Advance Publications, parent company of Condé Nast, in December of 2012.
Jaime Quick, Founder & Director, ChangeUp Advisors
Jaime Quick has a distinct and unique background in professional communications including public and media relations, crisis communications, international diplomacy, and technology education. He has helped startup businesses, large corporations, non-profit organizations, and all levels of government agencies clearly communicate to a diverse set of audiences. At ChangeUp Jaime leads the development of public relations strategy, media relations and multimedia production. With over 12 years of experience as a professional communicator, he has an uncanny ability to synthesize technical information and translate it into digestible language for all audiences. His work includes daily contact with national and local reporters in new energy & chemicals, education & youth issues, sports, technology, and business. He graduated Cum Laude from Linfield College with a degree in Education and earned his Master's of International Relations – Asian Politics from the University of Queensland in Brisbane, Australia.
Olivia Robinson, District Director, U.S. Congressman Jim McDermott (WA-7)
Olivia Robinson is the District Director for Congressman Jim McDermott. Prior to joining Congressman McDermott's office she worked for 8 ½ years as the Regional Affairs Coordinator for the Puget Sound Regional Council. In addition, she has worked as the Campaign Manager for Friends of Laura Ruderman, and as Community Liaison for U.S. Representative Jap Inslee.
Ed Rogan, Vice President, Waldron
Ed has been with Waldron since 1995 and brings nearly 20 years of professional human resources experience to the firm. As one of our most experienced executive search leaders, Ed manages a diverse portfolio of searches that includes nonprofit and public sector clients. Prior to Waldron, Ed worked for The Booth Research Group (BRG) in Denver, CO designing and conducting assessment centers and promotional tests for public safety agencies across the country. Ed holds bachelor's degrees in Psychology and Sociology from University of Houston and a master's degree in Industrial/Organizational Psychology from University of Colorado at Denver.
Jonathan Scanlon, Lead Organizer-Economic Justice, Oxfam America
Jonathan Scanlon, Lead Organizer, Economic Justice at Oxfam America, has a range of experience in public policy and advocacy, both within and outside government. Based in Seattle, Scanlon works with Oxfam supporters and allies across the country to advocate for effective U.S. government policies aimed at ending poverty and injustice around the world. Scanlon is a former Presidential Management Fellow, where he served at the U.S. Department of State as a U.S. delegate to the Asia-Pacific Economic Cooperation (APEC) forum, a West Africa desk officer at the U.S. Agency for International Development (USAID), and a legislative fellow for U.S. Senator Claire McCaskill of Missouri. Scanlon's previous experience in the nongovernmental sector includes advocacy work with CARE USA focusing on HIV/AIDS, avian influenza, and various international conflicts. At the state level, Scanlon worked for Governor Roy Barnes of Georgia and for the state's international trade office in Atlanta. He also spent one year teaching English in Japan. Scanlon has a B.A. in Italian Studies from Emory University and a M.S. in International Affairs from the Sam Nunn School of International Affairs at the Georgia Institute of Technology.
Cliff Schmidt, Founder & Executive Director, Literacy Bridge
Cliff Schmidt started Literacy Bridge in 2007 to address global poverty and disease by making practical agriculture and health knowledge accessible to those who need it most. He led the development of an audio-based mobile device called the "Talking Book" for people with minimal literacy skills living in rural areas without electricity or Internet access. Cliff received the Microsoft Alumni Foundation Integral Fellow Award by Bill and Melinda Gates and was awarded a Clinton Global Initiative membership by President Bill Clinton. Most recently, he received top prizes at the Tech Awards and Computerworld Honors, and was selected by the PBS Newshour as one of five Agents for Social Change in 2013. Prior to starting Literacy Bridge, Cliff was a software developer for Microsoft and a nuclear engineering officer for the US Navy Submarine Force. He received his B.S. in Cognitive Science from MIT and his M.S. in Computer Science and Engineering from University of Washington.
Tim Schottman, Chief Global Officer, SightLife
In June of 2009, former Starbucks executive, Tim Schottman joined SightLife to lead its global eye banking program. His challenge: translate 17 years of global leadership with Starbucks into building a network of eye banks to support corneal transplants and ultimately eliminate blindness for 10 million people in the developing world. In roles spanning from Director of Global Strategy to Vice President of Marketing, Tim helped Starbucks grow from 100 local stores to 15,000 stores in more than 44 countries. His responsibilities included developing retail and food service businesses with annual growth rates of up to 70%, leading global strategic initiatives and developing new product lines. Today, under Tim's leadership, the SightLife Global Program is active in four countries (India, Nepal, Ethiopia and Paraguay) with Global Eye Bank Partners supporting 10,000 transplants annually. A clear strategy, a successful model and a belief in developing local leadership are key drivers behind the success. Besides giving back to the global community professionally, Tim also enjoys contributing to the community locally. As a partner and Board trustee of Social Venture Partners he is an active volunteer consultant with Seattle non-profits. Tim's career also includes general management positions at SYSCO, a $37 billion food distributor. He holds a B.S. from Cornell University and a MBA from the University of Washington with executive training at Columbia University.
Steve Schwartz, Director of Strategy & Operations, Upaya Social Ventures
With nine years professional experience on four continents, Steve's expertise lies at the intersection of marketing and project management in service of global development goals. As Upaya's Director of Strategy & Operations, he is responsible for managing Upaya's day-to-day financial, legal, human resource, IT, and fundraising activities while overseeing the organization's public presence. He also provides regular marketing and communications support to Upaya's partners, working with entrepreneurs to develop outreach strategies and execution tools.Steve came to Upaya from Unitus where he was responsible for designing marketing communication programs to promote the organization's service offerings and promote a positive regulatory environment for the industry's continued growth in India and East Africa. Prior to joining Unitus, Steve served two years in the West African nation of Benin as a Small Enterprise Development consultant. Partnering with local trades-people, women's groups, government officials and international organizations, he focused on developing revenue generating activities and expanding business support services and financing for micro and small enterprises. In addition, Steve was an organizational development and marketing advisor to Millennium Challenge Corporation-funded Access to Justice alternative dispute resolution system established under the Beninese Chamber of Commerce. Steve began his marketing career in public relations with the New York-based Walek & Associates representing investment banking, financial law, hedge fund and private equity clients. This work was succeeded by a year spent as a Switzerland-based correspondent for US-based business and finance trade publications.
Jill Scott, Associate General Counsel, Seattle BioMed
Jill Scott is Associate General Counsel at Seattle BioMed, a non-profit research institute focused on developing knowledge and solutions to combat infectious diseases such as malaria, HIV, and tuberculosis.  She is responsible for reviewing and negotiating complex agreements, advising on regulatory compliance efforts, and providing legal support to Seattle BioMed's Malaria Clinical Trials Center.  As a registered patent attorney, she also assists with intellectual property matters.  Prior to working at Seattle BioMed, Jill was an associate at Bennett Bigelow & Leedom, P.S., where her practice focused on health care regulatory, transactional, and commercial matters.  She also interned at the World Health Organization in Geneva, Switzerland, where she assisted in developing toolkits for legislative implementation of the International Health Regulations.  Jill completed her undergraduate degrees in microbiology and international studies at Oregon State University, and her law degree and master's in public health at the University of Washington.
Treasure Shine, Head of Programs Management, Partners Asia
Treasure Shine manages and coordinates Partners Asia's local programs and grants relationships from her base in Bangkok, and she is Partners Asia's research liaison with Thammasat University's School of Global Studies. Treasure has founded and led a community-based organization supporting formal educational opportunities for Myanmar migrant children. She has also worked on projects of international nongovernmental organizations that have addressed anti-trafficking, public health, education, and emergency relief. Treasure speaks four local languages, including English, serving as an interpreter over the years for combinations of these languages. She earned her Bachelor's degree in Nursing from Assumption University and a Master of Public Health in Global Health from Thammasat University.
Lihn Thai, Community Liaison, U.S. Congressman Adam Smith (WA-9)
Lihn Thai works as the Community Liaison for Congressman Adam Smith. Mr. Thai is responsible for developing relationships with organizations and constituents in the areas of: Foreign Affairs, NGO's, Small Businesses, Environment, Public Safety, Social Services, Arts & Humanities, City Governments, Children, housing, and Transit in the cities of Kent, SeaTac, Des Moines, Federal Way, and Tacoma.
Art Thiel, Co-Founder, Sportspress Northwest
Art Thiel is a co-founder and writer for the rising sports website Sportspress Northwest. In 2003 Thiel wrote the definitive book about the Seattle Mariners, "Out of Left Field," which became a regional bestseller. In 2009, along with Steve Rudman and KJR 950 afternoon host Mike Gastineau, Thiel authored "The Great Book of Seattle Sports Lists," a cross between historylink.org and Mad Magazine that has become mandatory reading for any sports fan who has an indoor bathroom. A graduate of Pacific Lutheran University as well as two dead papers and a live one, the News Tribune of Tacoma, he has become a fan of entrepreneurial online journalism because it allows him to continue a lifelong passion to take the English language to places it rarely visits willingly, and does not involve the cleaning of kennels or stables.
Yvonne Thomas, Microsoft Corporate Citizenship and Public Affairs
Yvonne Thomas is a senior manager of global programs within the Citizenship and Public Affairs team at Microsoft. In this role, she leads Microsoft YouthSpark, a global initiative that aims to create opportunities that will help 300 million young people gain employment, pursue intermediate and advanced technology education or start their own business by 2015. Previously, Ms. Thomas led Microsoft Elevate America, a set of national programs and partnerships, focused on providing individuals with the technology skills and resources needed to successfully prepare for employment in today's economy. Throughout her tenure at Microsoft, Ms. Thomas has held a variety of roles, all focused on developing and implementing impactful programs and partnerships for the company. Prior to joining Microsoft, she worked in the nonprofit sector, with a focus on youth development.
Kentaro Toyama, Senior Researcher, University of California- Berkeley
Kentaro Toyama is a visiting researcher in the School of Information at the University of California, Berkeley and a fellow of the Dalai Lama Center for Ethics at MIT. He is working on a book arguing that increasing human and institutional wisdom should be the primary focus of international development. In 2005, Toyama co-founded Microsoft Research India, which performs pioneering research on how electronic technologies can support the socio-economic development of the world's poorest communities. Toyama holds a PhD in Computer Science from Yale, a bachelors degree in Physics from Harvard, and has taught mathematics at Ashesi University in Ghana.
Andre Truong, Senior Recruiter – Global Health and Global Development Programs, The Bill & Melinda Gates Foundation
Andre is a senior recruiter supporting global programs at the Gates Foundation. Prior to joining the foundation, Andre worked at Washington Mutual, where he managed executive recruiting for various business lines and functional verticals.  Andre also spent over ten years recruiting for a variety of organizations, including KPMG and Heidrick & Struggles Intl. Andre spent a good portion of his childhood in Africa, growing up in Cameroon and Burkina Faso. He holds a BA in Economics from the University of Chicago.
Roel van der Lugt, District Director, U.S. Congressman Denny Heck (WA-10)
David Wu, Chief Development Office, PATH
Mr. Wu directs PATH's philanthropic fund development strategy and operations and is responsible for expanding philanthropic support of the organization and accelerating funding for new innovation. With more than 25 years of experience in fundraising, development strategy, and operations, he has led successful multimillion-dollar fundraising campaigns in both of his most recent positions. Before joining PATH in 2012, Mr. Wu was vice president of External Relations at Woodland Park Zoo, providing strategic leadership of fund development and external relations operations, including communications, government affairs, membership, and volunteer relationship management. Previously, he served at the University of Washington in a variety of senior development roles, including associate vice president for campaign and development programs. Mr. Wu holds a bachelor's degree in political science from Virginia Polytechnic Institute and State University and a Master's degree in higher education administration from Bowling Green State University.