---
Featured Speakers
Erik Arnold
Chief Technology Officer, Microsoft Tech for Social Impact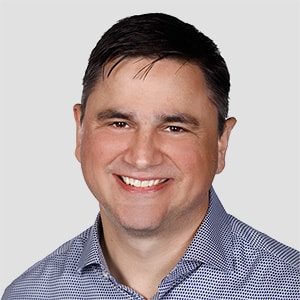 Erik Arnold is the Chief Technology Officer for Microsoft Tech for Social Impact, where he applies his passion for seeing digital technology drive mission impact in the non-profit sector. He has over 25 years of experience in IT strategy, business technology, and systems integration, and has applied that experience to some of the toughest problems at international organizations, in both for-profit and non-profit, always balancing strategic leadership with a sense of humor. Arnold is active in the local, national, and international technology community. He has served on the board of directors for non-profit organizations large and small, and currently serves with Pet Partners. He has also served on the CIO advisory boards for Salesforce.org, Box.org, InsideNGO, and 501Commons.
---
Sohini Bhattacharya
President & CEO, Breakthrough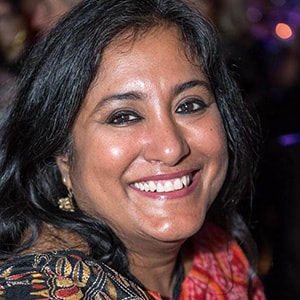 Sohini Bhattacharya became Breakthrough's second president and CEO in July 2017. She brings to her new role not only deep knowledge of Breakthrough's issue areas and fundraising landscape, but also sincere dedication to the organization, its unique impact, and its boundless potential. She has worked with Breakthrough since 2010, most recently as vice president of resource mobilization. She has developed an impressive portfolio of support for Breakthrough's programs and has managed a wide range of partnerships across South Asia.
Bhattacharya has worked in the development sector for more than twenty-five years. She worked with Ashoka Innovators for the Public to raise awareness of social entrepreneurship across India and ramp up its operations in the country; co-founded the Sanhita Gender Resource Centre—the first of its kind in Calcutta; and engaged with traditional craftspeople across India as program officer of Dastkar. Bhattacharya also worked as the India strategy advisory for the Asian Venture Philanthropy Network in 2010.
Bhattacharya is a board member of Dastkar, Jeevika Development Society, which supports women's empowerment through financial access and control, and of Kolkata Sanved, which uses dance movement for recovery from trauma and violence. She is also a trustee of Read India, an organization that sets up self-sustaining community libraries across the country and a director on the board of Aakar Social Ventures, an organization focusing on awareness of menstrual hygiene and last mile delivery.
Bhattacharya has a master's in English literature and a passion for crime fiction, cooking, handicrafts, and travel.
---
Ben Combes
Co-founder, Innovation & Sustainability Practice, PwC UK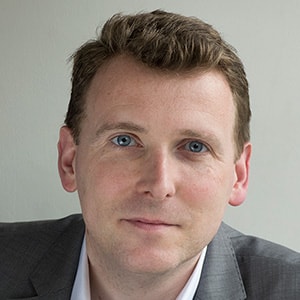 Ben Combes is an assistant director at PwC and a senior economist in the Sustainability and Climate Change team, currently focused on harnessing emerging technologies for the environment. He is co-founder of PwC UK's Innovation & Sustainability practice, working with international organizations, global companies, and big tech firms on 'tech for good' projects, including AI for the Earth, and 4IR for SDGs. As an external appointment, Combes is an advisory board member to the UK Parliament's All-Party Parliamentary Climate Change Group.
Prior to joining PwC in 2016, Combes was a director at the macroeconomic advisory firm Llewellyn Consulting, where he led their energy, environment, and climate change practice. In other senior roles, Combes spent a year at the UK's Civil Aviation Authority devising their environmental strategy, and four years as an economic adviser in the UK's Government Economic Service.
Combes holds an MA with honors in economics from the University of Edinburgh and an MSc in environmental and resource economics from University College London. He is also a visiting senior fellow of the Grantham Research Institute at the London School of Economics.
---
Diana Fletschner
Senior Director of Research, Monitoring & Evaluation, Landesa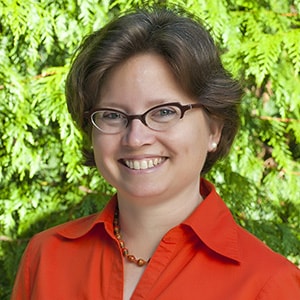 Diana Fletschner provides direction and leadership for Landesa's global Research, Evaluation, and Learning efforts. She is a development economist with over 20 years of experience working across the globe to address some of the critical constraints that disproportionately affect the rural poor: inadequate access to credit, limited access to information, insecure land tenure and rights, and discriminatory social norms. All along she has emphasized the importance of engaging in a gender-responsive manner, paying special attention to women's preferences, needs, and the environment in which they operate. She has done this through teaching, facilitating, conducting research, designing programs and tools, monitoring and evaluating interventions, and leading strategic advocacy efforts to generate, disseminate and apply data and evidence to addressing these constraints.
Fletschner has taught, done research, and worked with governments and civil society organizations at the global, continental, and country levels. The latter includes experience in China, Colombia, Ethiopia, Ghana, Kenya, India, Mali, Nicaragua, Paraguay, Peru, Russia, Rwanda, Tanzania, Uganda, Vietnam, and the U.S. She has published extensively; taught courses on economics, international development, quantitative methods, and gender and development at universities within the U.S. and Latin America; and has been recognized for her mentoring by her peers and students.
---
Hanson Hosein
President, HRH Media Group LLC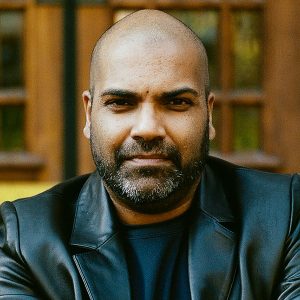 Hanson Hosein is the president of HRH Media Group LLC and the co-director of the Communication Leadership master's program at the University of Washington. He's a pioneer of multimedia storytelling: as an Emmy and Overseas Press Club award-winning journalist for NBC News, a solo TV war correspondent with MSNBC and CBC, and a documentary film director. Hosein has also been recognized as Seattle's "Most Influential" as he engages publicly with the region's leaders on-camera and on-stage. This work is captured within the Bezos Center for Innovation as a permanent exhibit at the city's Museum of History and Industry, his book Storyteller Uprising: Trust and Persuasion in the Digital Age, and through various global gatherings.
Hosein has law degrees from McGill University and the University of Paris, and a master's in journalism from Columbia University. Presently, he is cultivating an "emergent" network of creative thinkers who listen first, learn always, and lead on behalf of others. Watch his TEDx talk "Why I drop the mic" and his Creative Mornings presentation on Creativity and Compassion.
---
Raj Kumar
Author, President & Editor-in-Chief, Devex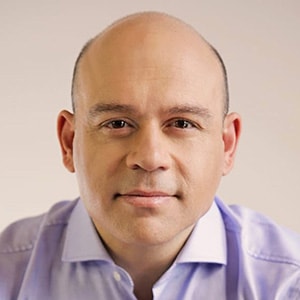 Raj Kumar is the founding president & editor-in-chief of Devex, the media platform for the global development community. A social enterprise dedicated to ensuring global development efforts do more good for more people, Devex was born in 2000 when Kumar was a graduate student at the Harvard Kennedy School. Today, there are 100+ Devexers around the world, serving a global audience of more than one million aid workers and development professionals.
Beginning as a kid in Kerala, India, Kumar has witnessed firsthand determined and courageous development work in over 50 countries – it's what drives the Devex mission to "Do Good. Do It Well." He is a member of the Council on Foreign Relations, a media leader, and former humanitarian council chair for the World Economic Forum. He has also interviewed on-camera and on-stage hundreds of global luminaries on the most important challenges of our time. Kumar is the author of the book, The Business of Changing the World, a go-to primer on the ideas, people, and technology disrupting the aid industry.
---
Christina Lowery
CEO, Girl Rising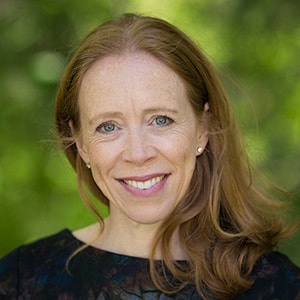 Christina Lowery is passionate about narrative storytelling as an engine of social awareness. In 2009, she helped found Girl Rising, serving as its managing director and in 2017 led its transition from a film production company to a non-profit. Lowery is responsible for the strategy and execution of Girl Rising's expanding work around the globe, including the production of new films and other media, implementation of GR's on the ground programs, and ongoing engagement with public and private sector partners, foundations, media partners, educators, and grassroots supporters.
Her passion for storytelling is founded on decades of experience in documentary film and television, having contributed to and/or produced films for CNN, ABC, Bill Moyers, Martin Scorsese, and Robert De Niro, among many others. She holds a B.A. in comparative literature from Brown University and a masters in international community planning from the University of Texas, Austin. She lives in New York's Hudson River Valley with her husband and three children.
---
Anthony Pipa
Senior Fellow, Global Economy and Development, Brookings Institution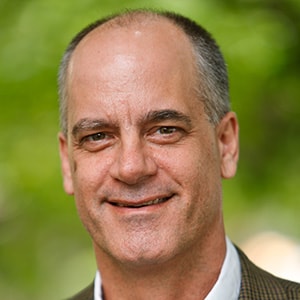 Anthony Pipa is a senior fellow in the Global Economy and Development Program at the Brookings Institution, where he studies place-based policies to improve social progress in the United States and globally, including through use of the Sustainable Development Goals (SDGs) at the local level. He is also considering the future of U.S. multilateral aid and the applicability of lessons from international development to improving rural development in the U.S.
Pipa has over 25 years of executive experience in the philanthropic and public sectors, addressing poverty and advancing inclusive economic development. During the Obama administration, he served as chief strategy officer at the U.S. Agency for International Development and held multiple senior policy positions at the Agency. He served as U.S. special coordinator for the Post-2015 Agenda at the Department of State, leading the U.S. delegation at the U.N. to negotiate and adopt the SDGs. Prior to his government service, he directed the NGO Leaders Forum at Harvard University and was the founding CEO of the Warner Foundation, a family foundation in North Carolina, focused on improving economic opportunity and race relations. He helped launch Foundation for Louisiana in the aftermath of Hurricane Katrina, and has played a principal role in the start-up of several philanthropic ventures, focused on addressing poverty and improving distressed communities.
He serves on the board of directors of StriveTogether and the Advisory Council of the Center for Disaster Philanthropy. He has published articles, book chapters, and opinion pieces on local implementation of the SDGs, the effectiveness of place-based policies, multilateral aid, philanthropic effectiveness, financial innovations, and policies to strengthen resilience and prosperity. He attended Stanford University, was graduated from Duke University, and earned a Master of Public Administration at the Harvard Kennedy School.
---
Alex Reid
Deputy Director, Head of Goalkeepers, Bill & Melinda Gates Foundation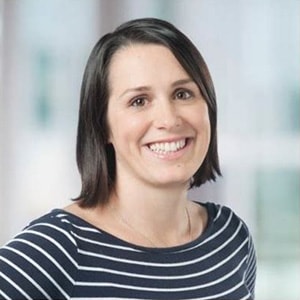 Alex Reid is deputy director, head of Goalkeepers, and part of the External Communications team at the Bill & Melinda Gates Foundation. She joined the foundation in 2010, managing European communications from the foundation's London office. Following that, Reid led the foundation's Agriculture and Nutrition communications until September 2015, after which she ran the Campaigns team. Before working at the foundation, Reid was deputy director of Weber Shandwick's Global Health practice. She also held positions at Burson-Marsteller, Cancer Research UK, and Action Aid. She has a BA with honors in politics from the University of Nottingham.
---
Ted Richane
Senior Director of Engagement and Impact, Vulcan Productions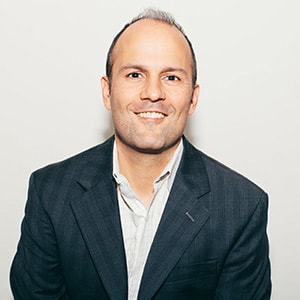 Ted Richane is a social change, strategy and communications professional with 20+ years of experience designing and managing political, advocacy, and social marketing campaigns. As engagement and impact director at Vulcan Productions, he oversees the company's partnerships, outreach, and issue campaigns, working with film producers, creative agencies, policy experts, and leading advocates across numerous social issues.
With deep experiences in climate change, conservation, public health and human rights, Richane is an expert on deploying film, television and other media properties for social change. Prior to moving to Los Angeles, Richane spent eight years in Washington, D.C., working in strategic communications, and also worked on numerous political campaigns, both for national candidates and major political organizations.
---
Additional Speakers
Surabhi Agrawal
Senior Manager, Ethical Sourcing & Traceability, Global Coffee, Starbucks Coffee Company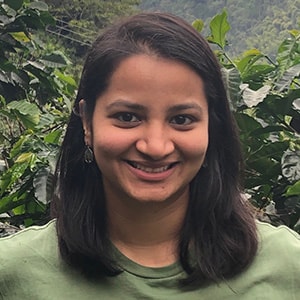 Surabhi Agrawal leads the coffee traceability project as part of the Ethical Sourcing & Traceability team in Global Coffee at Starbucks. She started her career at Starbucks as part of the global supply chain sourcing organization and found coffee traceability as the best way to merge her background in international development and her passion to use supply chains to make an impact. Agrawal previously worked in development research with MIT Poverty Action Lab's India partner, IFMR, focused on agriculture insurance for farmers and microfinance, and in the impact investing space with Village Capital. While receiving her MBA from Georgetown University, she founded Farm Fresh Trucks, a social enterprise dedicated to tackling fresh food supply chain accessibility in food deserts in D.C. During her bachelor's studies in international relations from Emory University and master's in peace and conflict studies at the University of St. Andrews, Scotland, Agrawal conducted field work in many countries including Rwanda, Bosnia, Ecuador, and in the Middle East.
---
Elizabeth Andersen
Executive Director, World Justice Project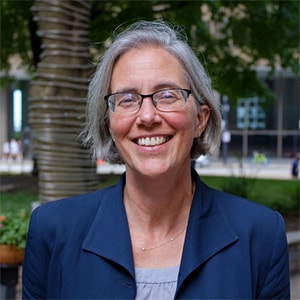 Elizabeth "Betsy" Andersen is the executive director of the World Justice Project, leading its global efforts to advance the rule of law through research, strategic convenings, and support for innovative programs. Andersen has more than 20 years of experience in the international legal arena, having served as director of the American Bar Association Rule of Law Initiative, and its Europe and Eurasia Division, as the executive director of the American Society of International Law, and as the executive director of Human Rights Watch's Europe and Central Asia Division. She is the recipient of a number of awards for her work in the international rule of law field, including a Williams College Bicentennial Medal, the American Society of International Law Prominent Woman in International Law Award, and the Case Western University Law School Humanitarian Award. Andersen received a B.A. from Williams College, an M.P.A. from Princeton University's Woodrow Wilson School of Public and International Affairs, and a J.D. from Yale Law School.
---
Christine Anderson
Attorney and Land Tenure Specialist, Landesa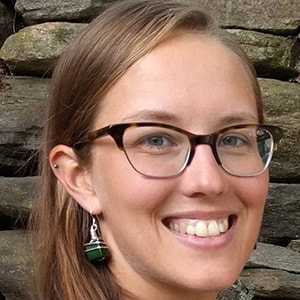 Christine Anderson is an attorney and land tenure specialist with more than five years of experience in law, human rights, and international development. Her experience in land tenure policy covers subjects including rural land policy; customary law and tenure; legal frameworks for land and natural resources in Southeast Asia; community land protection; and women's land rights issues. She has previous experience in the fields of women's reproductive rights, government accountability, transnational sanctions, environmental law, and human rights law.
---
Monika Aring
Senior Technical Advisor, FHI 360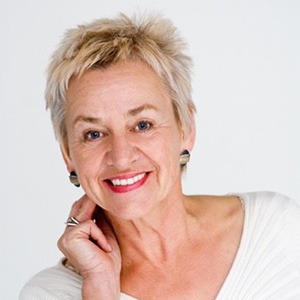 Monika Aring is a senior technical advisor for FHI 360 and the Fab Foundation, founded at MIT. In partnership with the National Governors Association and MIT's Fab Foundation, she co-leads an initiative on helping the 50 U.S. states reimagine their workforce policies in the face of accelerating technology disruptions. She has 35 years' experience researching, analyzing and implementing efforts to develop higher skills and better jobs globally. She has designed and led multi-stakeholder forums for the IDB and USAID on the design of workforce development and youth employment. A guest of Germany's Bundestag, she has extensive experience in dual system apprenticeship models. Aring has worked with the ILO, African Union, World Bank, InterAmerican Development Bank, UN, SIDA, U.S. Departments of Education and Labor, and the workforce boards of U.S. states. She has a master's degree from Harvard's John F. Kennedy School of Government, and participated in leadership development programs at Harvard's Kennedy School and Business Schools.
---
Majd Baniodeh
Global Social Impact & Public Policy Specialist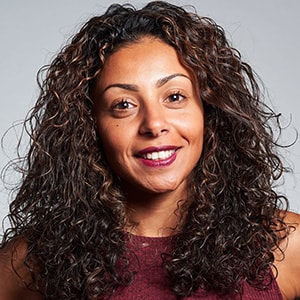 Originally from Palestine, Majd Baniodeh has spent much of her career building local and global programs focused on humanitarian efforts, diversity and inclusion, and social impact. Most recently, Baniodeh was part of Starbucks' Global Social Impact and Public Policy team where she led the company's refugee hiring initiative in the U.S. In addition to leading partner engagement opportunities, grant giving to refugee agencies, and the internally-led Welcoming Refugees Alliance, she managed Starbucks' relationships with external U.S. refugee stakeholders to support hiring efforts, promote awareness, and build a network of influencers. Baniodeh holds an MA and BA in international relations.
---
Anita Chandramohan
Senior Career Development Coordinator, International Rescue Committee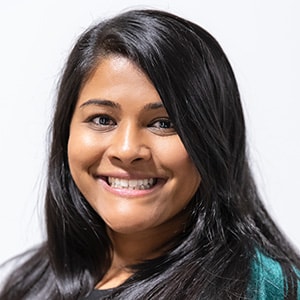 Anita Chandramohan oversees Career Development Programming at the International Rescue Committee in Seattle, where she joined in 2017. The Career Development Program houses many initiatives that help newcomers to the U.S. build professional development skills and networks, to ultimately achieve their long-term career goals. One such program that Chandramohan leads is Digital Skills for New Americans, a new initiative that seeks to strengthen tech and livelihood abilities for refugee and immigrant populations to better navigate their new environments. Prior to her time at IRC, she held positions at institutions such as the ACLU, Cornell University, and Sponsors for Educational Opportunity (SEO). She has over ten years of expertise in international and domestic education, global health, civil rights, and philanthropy, working abroad in countries such as Egypt, India, Jordan, and Palestine. Originally from California, Chandramohan holds degrees in biology and international relations from The University of California, Irvine, and an MA in international policy from Middlebury College.
---
Puja Dhawan
Director, Initiative to End Violence Against Girls and Women, NoVo Foundation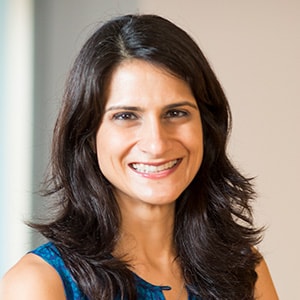 Puja Dhawan directs NoVo's Initiative to End Violence Against Girls and Women. She oversees NoVo's largest operational program, Move to End Violence, as well as four of the initiative's grantmaking priority areas: achieving economic justice for girls and women, addressing commercial sexual exploitation, movement building in the Global South, and building a movement to end violence against girls and women in the United States. Before joining NoVo, Dhawan was the senior program officer for the U.S. Human Rights Fund at Public Interest Projects. Dhawan has also consulted on developing domestic human rights funding and advocacy strategies. She authored a 2010 report for the Asian Law Caucus on integrating domestic human rights into the Asian American advocacy community, and consulted with the International Human Rights Funders Group. Dhawan also worked as a staff attorney at Bay Area Legal Aid. Dhawan earned her J.D. from NYU School of Law and a B.A. with honors from the University of Michigan.
---
Liz Diebold
Principal, Skoll Foundation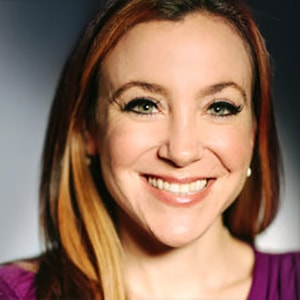 Liz Diebold is a principal at the Skoll Foundation, where she identifies and leads timely, strategic investments in awardees with whom the foundation sees extraordinary potential for large scale and lasting change in the world. She also serves as a collaborative advisor to grantees and multiple external partners. Diebold has significant experience in the broad areas of investment and finance in developing markets – from digital financial inclusion to fund structuring and facilitating supply chain investments with small local firms and large multinational corporations – and deep agriculture sector knowledge. She is passionate about growing markets and empowering economically disenfranchised people around the world with choice to pursue a range of economic livelihoods. Prior to joining Skoll, Diebold held positions with USAID, World Economic Forum, Bill & Melinda Gates Foundation, OPIC, and as a development consultant. She is a Midwesterner at heart (KCMO!) and a globalist in spirit who never ceases to be moved by human kindness.
---
Stephanie Drozer
Chief Program Officer, Days for Girls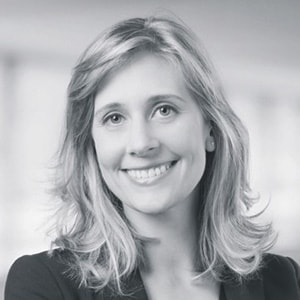 Stephanie Drozer is the chief program officer at Days for Girls International, where she leads the development of global programs and country office operations. Previously she was a program officer at the Bill & Melinda Gates Foundation, supporting the Water, Sanitation & Hygiene Program, where she developed a portfolio of menstrual health grants. She has worked as a project manager at AmeriCares, a medical aid organization, where she oversaw a safety-net health clinic capacity-building initiative, and also at the Council on Foreign Relations. As a Social Innovation for Sustainable Environments Fellow with the India China Institute, she conducted fieldwork in India. Drozer holds a BA in international relations from Loyola University Chicago, a certificate in global affairs from New York University, and a MS in urban policy analysis and management from The New School in New York City.
---
Kristie Ebi
Professor, Department of Global Health, University of Washington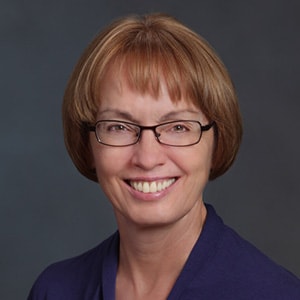 Kristie L. Ebi is has been conducting research and practice on the health risks of climate variability and change for nearly 25 years, including on extreme events, thermal stress, foodborne safety and security, and vectorborne diseases. She focuses on understanding sources of vulnerability, estimating current and future health risks of climate change, and designing adaptation policies and measures to reduce the risks of climate change in multi-stressor environments. She also conducts research on the health co-benefits of mitigation policies. She has supported multiple countries in assessing their vulnerability and implementing adaptation measures. She was a lead author for the IPCC special report on warming of 1.5°C, and of the 4th U.S. National Climate Assessment. She co-chairs the International Committee On New Integrated Climate change assessment Scenarios (ICONICS). She holds an M.S. in toxicology and a Ph.D. and a Masters of Public Health in epidemiology, and two years of postgraduate research at the London School of Hygiene and Tropical Medicine. She has edited fours books on aspects of climate change and has more than 200 publications.
---
Jordan Fabyanske
Partner, Dalberg Global Development Advisors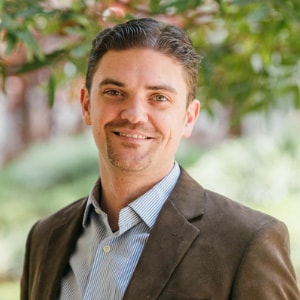 Jordan Fabyanske is a partner and global co-leader of Dalberg's Inclusive Economic Growth practice area, and head of the firm's Systems Change service line. He advises leading actors in global development—including foundations, governments, multilateral organizations, NGOs and corporations—on matters of policy, strategy, organizational effectiveness and scaling social impact. His experience and expertise span a range of development topics including urban and regional development, resilience, industrial policy, and innovative finance. He launched Dalberg's Addis Ababa office in 2014, and Seattle office in 2017.  Prior to Dalberg, Fabyanske worked with Booz & Company based in the Middle East, where he managed engagements with government leaders across the region to craft policy agendas and investment plans to transition from oil-based to knowledge-based economies, mitigate environmental stresses, and promote social inclusion. He holds degrees in international business from The Fletcher School at Tufts University and in applied mathematics from Massachusetts Institute of Technology.
---
Suzanne Mayo Frindt
President & CEO, The Hunger Project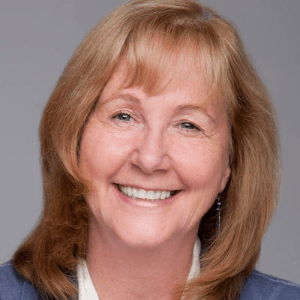 Suzanne Mayo Frindt joined The Hunger Project as Global President & CEO in May 2017. In this role she provides strategic leadership for pioneering, high-impact programs that address the ever-changing landscape in the pursuit of ending hunger. Before joining THP, Frindt founded 2130 Partners, a leadership development and education firm, where she worked with teams around the world to translate a shared vision into results. Through this work, Frindt has consulted with a diverse group of clients, including indigenous women leaders in Peru, college students in China, and women entrepreneurs in the Middle East. Frindt and her husband, Dwight, have been investors, volunteer fundraisers, and activists for THP for over 25 years. They have traveled extensively throughout Africa, India, Bangladesh and Latin America to deeply engage in The Hunger Project's programs. Frindt divides her time between Seattle, The Hunger Project's Global Office in New York City, and the rest of the world!
---
Kirsten Gagnaire
CEO, Kati Collective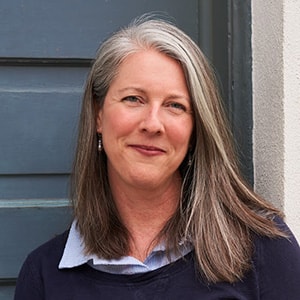 Kirsten Gagnaire, the CEO of Kati Collective, is a high-impact social innovator with more than 20 years of proven experience in global concept-to-execution program leadership. Her work concentrates on culturally relevant technology for maximum social impact. Employing a gender equity lens, she creates digital health strategies and tools to transform health systems and deliver universal healthcare, thereby increasing healthy outcomes for everyone, but particularly for adolescents, women and children in LMICs. A thought leader in the development of groundbreaking business models and partnerships with global multi-sector organizations, Gagnaire previously worked at FSG; MAMA, a program of the United Nations Foundation; and the Grameen Foundation. She holds a BA in international business from Seattle University. She is the proud mother of two young adults, who have grown into passionate global citizens.
---
Vicki Gass
Senior Policy Advisor, Central America & Mexico, Oxfam America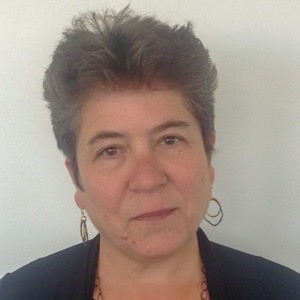 Vicki Gass has been working on Central American social and economic justice issues since 1984, and has lived in both El Salvador and Honduras. From 1999-2001, she led regional advocacy efforts in Central America following Hurricane Mitch for WOLA and Oxfam America. At the Washington Office on Latin America (WOLA), Gass directed the Rights and Development program, which focused on the relationship between human rights, economic development, and U.S. policy. She followed foreign aid and trade policy, with a special emphasis on poverty reduction, labor rights, and the rural sector in Latin America. At Oxfam America, Gass advocates for policy issues of concern to the region in Washington, DC, such as fiscal reform and tax justice, gender equity, migration, and sustainable rural development.
---
Jeremy Hess
Director, Center for Health and the Global Environment, University of Washington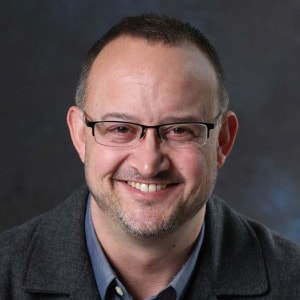 Jeremy Hess, MD, MPH, is an associate professor of Environmental and Occupational Health Sciences, Global Health and Emergency Medicine at the University of Washington. He serves as the director of the UW Center for Health and the Global Environment. Dr. Hess has an MD and an MPH in global environmental health and is residency trained and board certified in emergency medicine. He is the principal investigator of an NIH-funded grant supporting work in India on the epidemiology of extreme heat and strategies for early-warning. Hess is also a consultant for the Climate and Health Program at the Centers for Disease Control and Prevention, where he previously worked as a medical adviser on the health effects of climate change. He is a section editor at the Western Journal of Emergency Medicine and a recipient of the Presidential GreenGov award. His work has received funding from the National Institutes of Health, NASA, the Wellcome Trust and the Robert Wood Johnson Foundation, among others.
---
Rebecca Hope
Founder and Executive Director, YLabs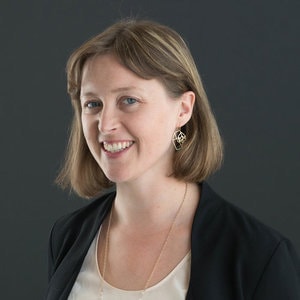 As a founder of YLabs, Rebecca Hope is a doctor and design thinker, catalyzing change for young people, with young people. Trained as an adolescent physician, she has ten years of experience designing and evaluating programs for young people around the globe. As the executive director of YLabs, she supports multi-disciplinary design teams to develop global solutions that bring measurable improvement to young people's lives. Dr. Hope holds degrees in medicine, international health, pediatrics and public health from Harvard, University College London, and the University of Leeds.
---
Amy Ibold
Senior Technical Advisor, Adolescent Girls and Youth, Mercy Corps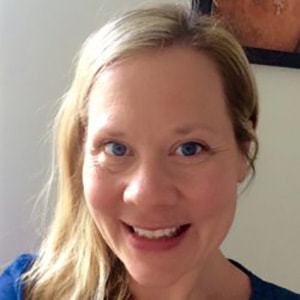 Amy Ibold is a senior advisor on adolescent girls and youth for Mercy Corps. In this role, she supports Mercy Corps' youth portfolio, spanning more than 25 countries, with a focus on programming that supports youth, and particularly adolescent girls, to secure the knowledge, skills, and social networks they need for successful lives and futures. Ibold has 15 years of experience in initiatives that target adolescents and youth; foster gender equality; and improve rural development. She holds a master of science in rural sociology from the University of Missouri and a bachelor of arts in journalism from University of Oregon.
---
Alanna Imbach
Strategic Partnerships Consultant, WaterAid
@AlannaImbach @WaterAidAmerica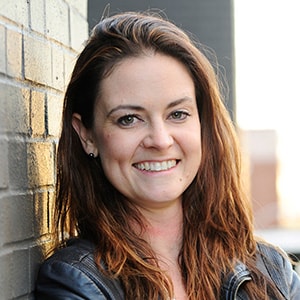 Alanna Imbach joined WaterAid's NYC team in 2013 with a vision to amplify the voices of the people WaterAid serves in 37 countries throughout the globe. A decade of experience in the global migration, refugee, food and nutrition sectors with the UN Refugee Agency and the UN World Food Program prior to joining Wateraid led to her believe that water, sanitation, and hygiene are at the heart and core of effective global development efforts. In addition to her work with WaterAid, Imbach owns and operates Vibe Coworks, the Puget Sound's largest shared workspace and coworking community outside of Seattle. She holds a master's in international solidarity action from the Universidad Carlos III de Madrid, and bachelor's degrees in both political science and Spanish literature.
---
Aisha Jumaan
Founder & President, Yemen Relief and Reconstruction Foundation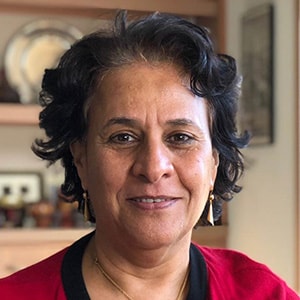 Aisha Jumaan is the founder and president of the Yemen Relief and Reconstruction Foundation, a non-profit charity organization that aims to provide relief to the people of Yemen and support peace-building efforts. Jumaan has been working as an independent consultant in health related projects since 2013.  She manages and coordinates projects in Yemen, including the Field Epidemiology Training Program (FETP) with the U.S. Centers for Disease Control and Prevention (CDC). Previously she was the director of the HPV vaccine project at PATH, and before that she served as a senior epidemiologist for over 10 years at CDC. As an assistant professor, Jumaan taught epidemiology and biostatistics at Emory University School of Public Health and at Sana's University in Yemen. While in Yemen, Jumaan worked for the United Nations Population Fund and the United Nations Development Fund. She has a Ph.D. in epidemiology from the University of North Carolina, and an MPH in epidemiology from Emory University.
---
Upile Kachila
Program Manager, VillageReach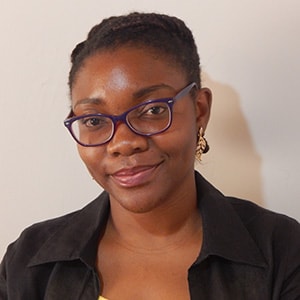 Upile Kachila is a program manager at VillageReach, responsible for the overall implementation and transition of Chipatala cha pa Foni (CCPF) to Malawi's Ministry of Health and Population. CCPF is a toll-free health hotline in Malawi that creates a link between the health center and remote communities. The hotline is staffed by trained health workers, who provide information and referrals over the phone on all health and nutrition-related topics. For two years, Kachila was a technical adviser, seconded to the Ministry of Health and Population. She worked with key staff to strengthen both technical and administrative support for the hotline and also supported national scale-up and community mobilization plans. Prior to her role with VillageReach, Kachila worked for Population Services International as a project coordinator for the Social Franchise Project. She holds a Master of Science Global Challenges degree with the University of Edinburgh, specializing in global health, environment, and development.
---
Katelin Kennedy
Senior Manager, Resonance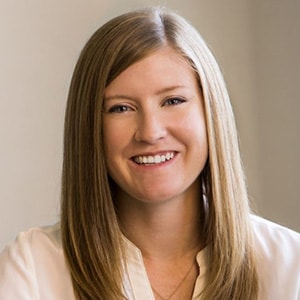 Katelin Kennedy is a senior manager on Resonance's Sustainability team, working with private sector and foundation clients on a range of issues, including human trafficking, ICT4D, sustainable agriculture, and sustainable seafood. Before joining Resonance, Kennedy spent close to a decade in the private sector, working in responsible sourcing at Amazon and managing cross-sector partnerships to increase responsible sourcing, combat human trafficking, reduce youth unemployment, and stop food waste with Hilton Hotels. Kennedy started her career working on local economic development projects with local NGOs and multilateral donors, including USAID, MCC and World Bank in Africa, South America, and Southeast Asia. Kennedy holds an MBA from Georgetown's McDonough School of Business and a B.A. in international relations from Appalachian State University.
---
Zainab Ali Khan
Founding Working Group Member, Every Woman Treaty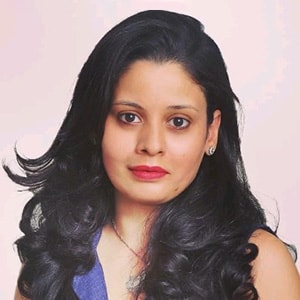 Zainab Ali Khan has spent the last 12 years working in human rights policy and development, with an emphasis on women's rights. She's worked with Women on Board, an initiative addressing the acute imbalance of women professionals in upper management and on corporate boards in Pakistan, as well as the Gender Equity Program in Pakistan. In 2014, Ali Khan became a founding working group member with Every Woman Treaty, and has served as a leader in the global movement for a treaty to end violence against women and girls. She counts among her most honored experiences the opportunity to work with acid survivors, and funnels their bravery and energy into her work. As a woman who has survived violence, she understands the harm and why it must end. She holds a bachelor's degree from the University of Maine in English literature with a minor in women's studies, and a master's degree in women and gender studies from the University of Toronto.
---
Mike Kollins
Director of Programs, Splash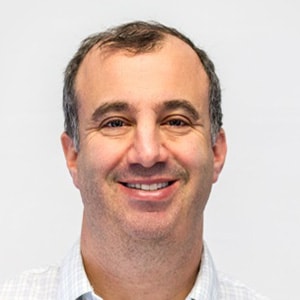 Mike Kollins joined Splash in 2016, and has responsibility for the development and implementation of Splash's global program work. As part of this role, Kollins is the project director for Project WISE, a $45 million project bringing school WASH to 100% of schools in two cities over the next five years. Prior to joining Splash, Kollins was the COO at PATH, a global health non-profit with operations in 70 countries. Kollins joined PATH after four years in leadership roles for World Bicycle Relief and 15 years of experience in the private sector. Mike has a B.Sc. in business administration from Washington University in St. Louis.
---
Katharine Kreis
Director of Strategic Initiatives, Lead for Nutrition Innovation, PATH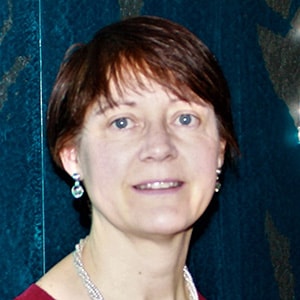 Katharine Kreis is the director of strategic initiatives and lead for nutrition innovation at PATH. Her work is predominately focused on working across PATH and the private sector to identify, develop and deploy new tools, technologies and methodologies designed to better track, predict, target and address malnutrition. Prior to joining PATH, Kreis worked at the Global Alliance for Improved Nutrition (GAIN), and led the nutrition team at the Bill and Melinda Gates Foundation. She has also served as a U.S. Foreign Service officer with the Agency for International Development, worked with several NGOs in Africa, and served as a Peace Corps Volunteer. Kreis serves on the board of the Micronutrient Forum and the Secretariat of the Bridge Collaborative. She also served on the World Economic Forum's Global Agenda Councils on Nutrition and Agriculture. She holds dual master's degrees in epidemiology and international health from the University of Michigan.
---
Tonette Lim
Global Supply Chain Manager, Global Sustainability and Compliance, Costco Wholesale Corporation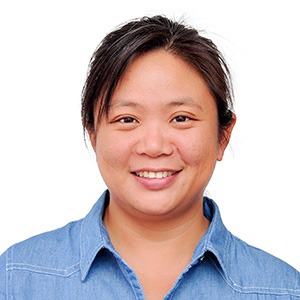 Tonette Lim is the global supply chain sustainability manager for Costco Wholesale Corporation, a membership warehouse club, dedicated to bringing its members the best possible prices on quality, brand-name merchandise. Lim is responsible for managing the sustainability of various value chains of the products that Costco sells to its members. She has over 15 years of experience and expertise in the area of social compliance, training, risk assessment, risk mitigation, and product traceability in food and non-food industries. Lim had previously worked with UL managing global auditor training and regional responsible sourcing operations in Southeast Asia, and the Seafood Taskforce where she was the director for supply chain oversight.
---
Tony Lucero
Associate Professor, Chair of Latin America & Caribbean Studies, UW Jackson School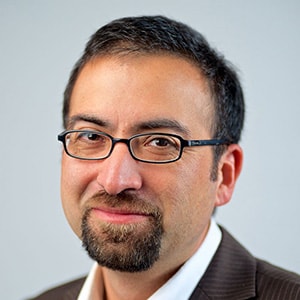 José Antonio Lucero was born in El Paso, Texas, and raised on both sides of the Mexico-U.S. border. His main research and teaching interests include Indigenous politics, social movements, Latin American politics, and borderlands. He has conducted field research in Bolivia, Chile, Ecuador, Mexico, and Peru. In addition to numerous articles, Lucero is the author of Struggles of Voice: The Politics of Indigenous Representation in the Andes (University of Pittsburgh Press, 2008) and the co-editor of the Oxford Handbook of Indigenous Peoples Politics (Oxford University Press, forthcoming). He is currently working on two research projects that examine the cultural politics of (1) conflicts between Indigenous peoples and the agents of extractive industry in Peru and (2) human rights activism, religion, and Indigenous politics on the Mexico-U.S. border. He is a former council member of the Native American and Indigenous Studies Association and co-founder of the Summer Institute on Global Indigeneities.
---
Christabell Makokha
Director, Strategic Learning, AgriFin Accelerate, Mercy Corps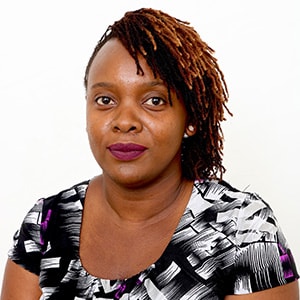 Christabell Makokha is a strategist and development expert with experience in designing and leading implementation of new, sustainable business models and partnerships to drive solutions that reach under-served populations, including women, youth, and smallholder farmers. She has worked across Africa, leading projects in various sectors such as agriculture, health, financial inclusion, as well as using approaches such as systems thinking, human-centered research, and financial modeling. She is currently the director for Strategy & Learning at Mercy Corp's AgriFin, a program focused on expanding smallholder farmer access to technology-enabled financial and information services. Prior to this, Makokha was the country director for Mercy Corps' AgriFin Accelerate program in Zambia, and the AgriFin Global Strategy Lead. Makokha has experience in strategy advisory and consulting, having worked at Dalberg Advisors in Kenya and Trinity Partner LLC in the U.S. Makokha is a Kenyan native and holds AB and BE degrees in biomedical engineering from Dartmouth College.
---
Justin Nelson
Program Manager, Microsoft Philanthropies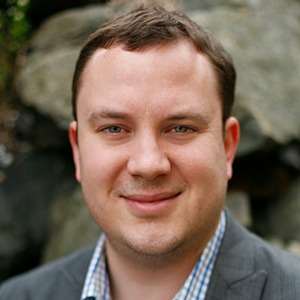 Justin Nelson is a program manager in Microsoft Philanthropies, managing the global strategy, partnerships, and programs to develop broadscale technology and programmatic solutions for the delivery of digital skills and livelihood opportunities within crisis-affected communities. Microsoft Philanthropies is advancing the company's mission to empower every person and every organization on the planet to achieve more, by making the opportunities of our rapidly evolving digital economy accessible to all people, particularly those most at risk of being left behind.
---
Nosa Orobaton
Deputy Director, MNCH Program Strategy Team, Bill & Melinda Gates Foundation
@nosaorobaton, @gatesfoundation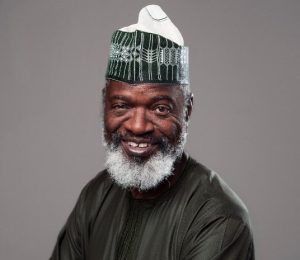 Nosa Orobaton, MD, DrPH, MPH, MBA, is a public health physician with a background in rural medicine and business management. He has over 30 years of experience and serves as deputy director on the Maternal, Newborn & Child Health team at the Bill & Melinda Gates Foundation. Dr. Orobaton worked for the World Health Organization as deputy executive secretary of the Health Metrics Network, and served as director of operations for The Global Fund to Fight AIDS, TB and Malaria. Orobaton has advised governments and non-profits in over 25 countries on public health initiatives. Most recently, he helped to advance the introduction and expanded use at national scale of MNCH life-saving commodities in Nigeria, including the use and local manufacturing of chlorhexidine and misoprostol. At the foundation and on the MNCH team, Orobaton leads work on innovation and implementation research, data analytics, as well as the optimized scale-up and global adoption of MNCH innovations through national, regional, bilateral, global and multilateral platforms and mechanisms.
---
Dustin O'Quinn
Shareholder, Immigration Team Chair, Lane Powell PC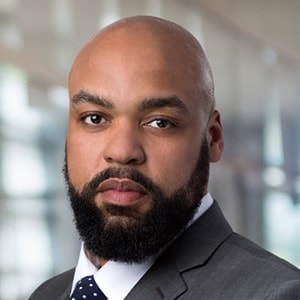 Dustin O'Quinn counsels clients of all sizes, from startups to Fortune 100 companies, in all areas of immigration law with a focus on the technology, energy, design and financial industries. He develops immigration programs for startup companies in the technology industry and counsels clients on corporate structure, funding and investor relations. He also advises large corporations on the immigration implications of mergers and acquisitions, I-9 compliance and government audits. O'Quinn has significant experience representing employers in H-1B, H-2B, H-2A and L-1 visa matters, as well as uncommon classifications, including investor and extraordinary-ability visas, and maritime immigration matters. Chambers® USA's Guide to America's Leading Lawyers for Business and its sources have stated that he "stands out for his honest and humble demeanor, as well as his inclusive approach," and for "his willingness to answer all questions."
---
Savitha Reddy Pathi
Deputy Director, Climate Solutions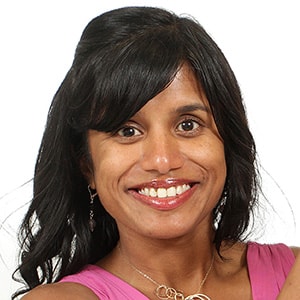 Savitha Reddy Pathi has been deputy director of Climate Solutions since June 2019, previously serving as development director since January 2010. She is responsible for organizational effectiveness and development, cultivation and fundraising efforts. She helped form Climate Solutions Equity, Diversity & Inclusion Leadership Group and is a graduate of the Center for Diversity & the Environment's Environment 2042 Leadership Program. In 2018 she served on the fundraising team for the Yes on 1631 campaign, helping raise over $15 million to take on Big Oil. She has previously worked at Seattle Foundation, Campbell & Company, Women's Funding Alliance, the U.S. EPA and Resource Media. She received a BA with honors from Bowdoin College. Savitha has been recognized with the 40 Under 40 award from the Puget Sound Business Journal and the Eco Women Making a Difference award from Women of Color Empowered & The Northwest Asian Weekly, and was awarded a Brainerd Foundation Fellowship to Social Venture Partners.
---
Mirte Postema
Project Manager, Seattle International Foundation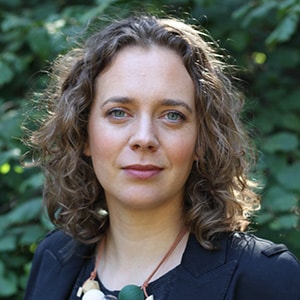 Mirte Postema is the project manager for rule of law initiatives at the Seattle International Foundation (SIF). Prior to joining SIF, she worked as a researcher for Human Rights Watch's LGBT Program, where she researched human rights violations against LGBTQ people in Central America's Northern Triangle, and for HRW's Americas Division. She has previously worked at Stanford Law School's Human Rights Center, where she was a fellow for Criminal Justice and Prison Reform in the Americas, and at the Due Process of Law Foundation in Washington, D.C., where she led the Judicial Independence Program. Postema has also contributed political analysis on Guatemala to the Economist Intelligence Unit. She holds a master's degree in human rights from the London School of Economics and Political Science, a degree in comparative European and international law from Maastricht University, and a diploma in Latin American studies from the Catholic University of Chile. She has written numerous articles and opinion pieces about rule of law issues in Mexico and Central America.
---
Curtis Romjue
Co-Founder and President, First Aid Arts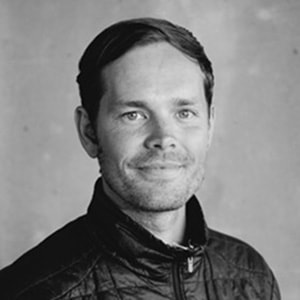 Curtis Romjue is co-founder and president of First Aid Arts, a Seattle-based nonprofit launched in 2010, whose programs have reached 51 countries. First Aid Arts' mission is to provide trauma-informed, arts-based tools and training for a world where wounded hearts heal beautifully. First Aid Arts emphasizes psychoeducation and the importance of self-care for care providers. Romjue and a team from First Aid Arts recently spent time in northern Jordan at the Azraq refugee camp, training World Vision International's child protection staff. Romjue enjoys sailing with his wife and two daughters. He is a musician who developed the life philosophy: "Do what you love to fight what you hate."
---
Alyse Schrecongost, Program Officer, Bill & Melinda Gates Foundation Water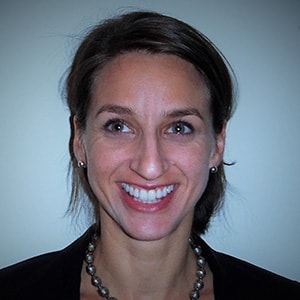 Alyse Schrecongost is a program officer for the Bill & Melinda Gates Foundation Water, Sanitation, & Hygiene Program.  Her grantmaking focuses on facilitating systems change for more inclusive and sustainable urban sanitation service delivery in sub-Saharan Africa and South Asia. This includes supporting communities with tools and capacity for greater information transparency and influence in decision making processes, investing in government and utility capacity building, data collection and transparency for improved decision-making and service outcomes, and participatory gender and social inclusion strategy development. Schrecongost participates on a cross-initiative gender working group helping all WSH staff improve gender and social inclusion into their grants, contract, and conferences. She also participated in a cross-foundation advisory group to recommend how menstrual hygiene issues could be integrated into foundation work more effectively and permanently. Schrecongost is an economist and mother of two fiery little girls. She has worked in water resource management, environmental management, and poverty alleviation domestically and internationally.
---
Sachi Shenoy
Co-founder and Chief Impact Officer, Upaya Social Ventures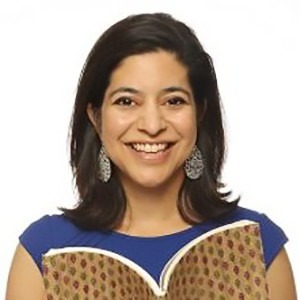 Sachi Shenoy oversees data collection, analysis, and reporting to ensure program adherence to Upaya's mission of creating dignified jobs for the poorest of the poor. Shenoy has over 12 years of experience in conducting impact evaluations and investment advisory for social enterprises in developing economies. Prior to Upaya, Shenoy worked at Unitus, SKS Microfinance, JPMorgan Chase, and Price Waterhouse. She holds a BA in economics and MBA (finance) from the University of Chicago.
---
Parker Townley
Senior Manager, Fair Trade USA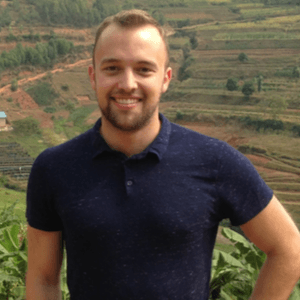 Parker Townley, senior manager (Coffee) at Fair Trade USA, works to support roasters, importers, retailers, and brands seeking to deliver on sustainability goals and communicate the impact of their Fair Trade sourcing. He also works with the Sustainable Coffee Challenge, a cross-industry collaboration, by leading up a group, the Sourcing Action Network, that builds resources and offers support for companies seeking to make ambitious sustainable sourcing commitments. Previously, Townley worked to support students, staff, and faculty seeking to build a more just trading system as National Organizer for Fair Trade Colleges & Universities. Townley holds a BA in environmental studies and international relations from Gonzaga University.
---
Kara Cherniga Uhl
Deputy Director for Project WISE, Splash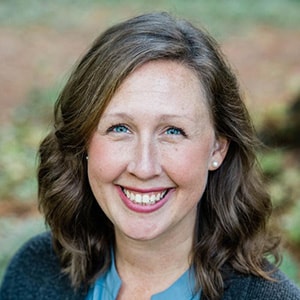 Kara Cherniga Uhl has spent the past eleven years managing international development programs in Africa and Asia. After earning her BA and MA from Boston College, she coordinated large public health projects for Boston-based global health firm, John Snow, Inc. These projects supported health systems strengthening and capacity-building initiatives in Liberia, Uganda, Kenya, and Egypt. Uhl then moved to West Africa to design and manage health, food security, and disaster relief programs for Catholic Relief Services. Uhl has been with Splash since 2014 in a variety of roles, including leading Splash's water, sanitation, and hygiene (WASH) program standards and monitoring framework. She is currently the global deputy director of Project WISE, Splash's five-year initiative to reach 100% of government schools in Kolkata, India and Addis Ababa, Ethiopia with WASH products and services. Collectively, Project WISE will impact approximately one million children by 2023, with the goals of improving health and increasing school attendance (especially for girls) through a scalable and replicable program model.
---
Carol Weis
Co-founder, Remote Energy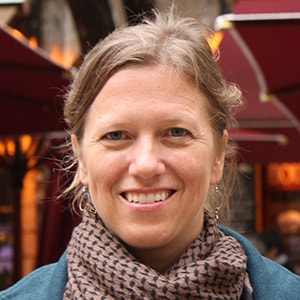 Carol Weis is the co-founder of Remote Energy and specializes in developing solar technical curriculum and training solar educators. Weis started as a solar electrical installer and then worked as a lead member of Solar Energy International's PV technical team for 16 years. She now primarily focuses on helping other solar training programs establish themselves throughout the world. Weis has advocated for women's inclusion in the energy sector by teaching all-women PV classes since 1999. Weis is an IREC-certified Master PV Trainer TM and NABCEP Solar Installation Professional. She has worked on projects in countries such as Haiti, Sierra Leone, Kenya, Sudan, Ecuador, Mexico, Nicaragua, India, Fiji, Nepal, and Oman.