Speaker Bios
Featured Speakers
Conference Speakers
---
Featured Speakers
Shelmina Abji, Advisory Board, United Nations Foundation Girl Up and Former Vice President, IBM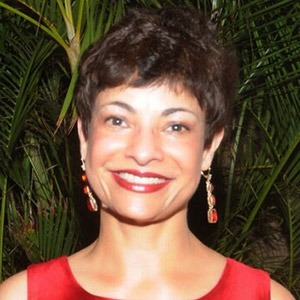 Shelmina is an empowerment speaker, advisory board member of United Nations Foundation Girl Up, former IBM Vice President, board member of Young Women Empowered, and an angel investor/advisor.
Shelmina grew up in a modest family in Tanzania, and left home at age 15 to pursue higher education. She was the first person in her family to obtain a college degree and holds a BS from Wadia College in India and a BS from University of Wisconsin-LaCrosse where she studied computer science and mathematics. While raising two children as a single mom, she became one of the highest ranking women of color at IBM. Having achieved her "American Dream," she is now focused on sharing the lessons she learned to help accelerate the success of girls and women around the world.
Overcoming obstacles has been a recurring theme in Shelmina's life. Using life lessons as her foundation, she is dedicated to paying it forward and inspiring other women to succeed. She believes in empowering women to take control of their lives, teaching them to be intentional and focus their energy in a positive direction in an effort not just to survive, but also to thrive through conscious living and making excellent choices.
---
Michael Bowers, Vice President of Humanitarian Leadership and Response, Mercy Corps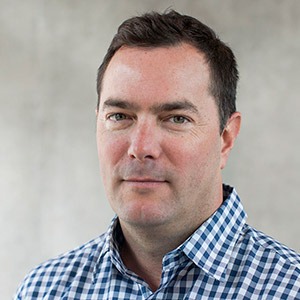 Michael is Mercy Corps' Vice President of Humanitarian Leadership and Response and oversees the strategic response and global emergencies team. In this capacity, he serves as the humanitarian voice for the agency, working in partnership with key external actors on larger humanitarian affairs affecting global programs. He is responsible for leading and supporting Mercy Corps' global emergency operations, working directly with the corporate and foundation team on private revenue strategies, enhancing their quality and accountability and ensuring that they bring the greatest benefit to people in need. Michael's role also includes the ongoing supervision of global field security and he is accountable for stewarding Humanitarian Capacity Building at Mercy Corps which ensures the agency's preparedness to respond to global emergencies and crises.
From 1999 to 2006, Michael served as Mercy Corps country director in Afghanistan, Albania, Croatia and Kyrgyzstan. In 2007, he served as regional program director for the agency's Central, East and South Asia region, which included China, Mongolia, Pakistan, Afghanistan, North Korea, Kyrgyzstan and Tajikistan. He has directed the agency's activities in sub-Sahara Africa, the Balkans and Asia, managing programs in health, shelter, agriculture and economic development.
Michael serves on the board of IMON, LLC, a microfinance bank in Tajikistan. He also participates in the Inter-Agency Standing Committee (IASC), a unique inter-agency forum established by the United Nations in 1992 for coordination, policy development and decision-making involving key UN and non-UN humanitarian partners. He received a BA in art history from the University of Iowa and an MA in international management from the School for International Training in Vermont.
---
Sheri Flies, Assistant General Merchandise Manager, Global Sourcing, Costco Wholesale Corporation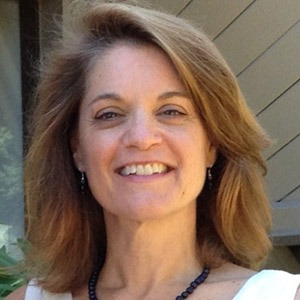 Sheri began her career with Costco Wholesale Corporation over 22 years ago as Corporate Counsel, where she was responsible for Costco's legal issues related to merchandising, its vendor code of conduct, intellectual property, pharmacy, export, e-commerce and privacy policies. In 2007, she transitioned from legal into the buying side of the business in order to learn how to integrate sustainability practices into everyday buying decisions and her teams supported the development of numerous Costco private label Kirkland Signature products. In January 2013, Sheri joined the Global Sourcing department at Costco and currently holds the position of Assistant General Merchandising Manager.
Sheri is involved with various sustainability projects, both domestically and internationally. Her focus is on value-chain analysis to source to help ensure quality and supply, while also exploring multi-stakeholder market based solutions to address poverty, malnutrition, illegal trafficking and environmental concerns. Sheri is a frequent guest lecturer at various universities discussing topics related to business, ethics and sustainability and recently has been invited to share the results of her work with the World Wildlife's Fuller Symposium, The World Justice Forum at The Hague, The World Bank, The World Food Programme, USDA/FAS, and U.S. Department of State. She also managed Costco's participation in a private/public collaboration to provide an affordable and high quality early learning center for children and families.
Sheri is a 2011 recipient of the James Beard Foundation Leadership Award, is currently on the Advisory Board for the Center for Business Ethics at the Albers School of Business of Seattle University and a Trustee of Pinchot University/The Bainbridge Graduate Institute. She is a past Board Member of the Foundation for Early Learning and served on the Governor's Commission on Early Learning for Washington State. Prior to joining Costco, Sheri was a partner in a Seattle law firm.
---
Mary Snapp, Corporate Vice President and President, Microsoft Philanthropies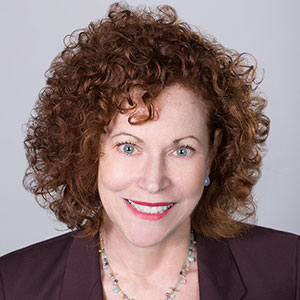 Mary is the Corporate Vice President of Microsoft Philanthropy in Microsoft's Corporate, External, and Legal Affairs department (CELA). She leads the team responsible for Microsoft's philanthropic efforts, which brings to life the company's mission to empower every person and every organization on the planet to achieve more. In the most recent fiscal year, Microsoft's total annual giving surpassed $1 billion, with cash donations of nearly $120 million and in kind donations worth nearly $950 million.
A 27-year veteran of Microsoft, Mary joined the company in 1988 as Microsoft's first female attorney. Prior to her current role, she led the legal work for Microsoft's business development, strategic partnership, developer relationships and business strategy teams. For many years, she led the Products & Services Group, which provides legal support to Microsoft's engineering, marketing, and research divisions. In addition, she has served as executive sponsor of CELA's diversity and inclusion efforts since 2002, and is the executive sponsor of the Women@Microsoft employee resources group. Before joining Microsoft, Mary was an attorney with the Seattle law firm now known as K&L Gates. She began her career in public relations at General Motors' corporate headquarters.
Mary is a past chair of the board of directors of Minority Corporate Counsel Association and currently serves on the board of directors for KCTS 9 Public Television, the YWCA of Seattle, King, and Snohomish County, and is a board member, and past chair, of ArtsFund. She also serves on the President's Advisory Panel of the University of Michigan. Mary graduated from the University of Michigan School of Law, where she was Articles Editor for their Journal of International Law. She also holds an MBA from Wayne State University and was a Phi Beta Kappa graduate from the School of Journalism at the University of Kansas.
---
Simon Winter, Senior Vice President of Development, TechnoServe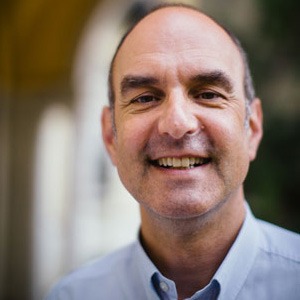 As TechnoServe's Senior Vice President of Development, Simon is responsible for leading strategy, thought leadership, business and program development. He also guides a growing number of global practices that support TechnoServe's scaling impact priorities, including entrepreneurship and coffee. Previously he was TechnoServe's regional director for Africa.
Before joining TechnoServe in 2003, Simon was a management consultant with McKinsey & Company, where he co-led the firm's international development practice. Prior to that, he worked as an economic planner for the Botswana government and as a development consultant in southern Africa. He started his career with Barclays Bank PLC in the United Kingdom, Côte d'Ivoire and Australia.
Simon is a Senior Fellow at the Mossavar-Rahmani Center for Business and Government at Harvard Kennedy School, where he is researching climate risks and sub-Saharan African food and agricultural systems. He is a founding Executive Committee member of the Aspen Network for Development Entrepreneurs (ANDE), a board member of Root Capital, an advisory committee member of the Initiative for Smallholder Finance, and a member of the Transformation Leaders Network of the World Economic Forum's New Vision for Agriculture. Simon is originally from the U.K. and holds a Ph.D. in development economics from the School of Oriental and African Studies at the University of London.
---
Conference Speakers
Greg Allgood, Vice President of Water, World Vision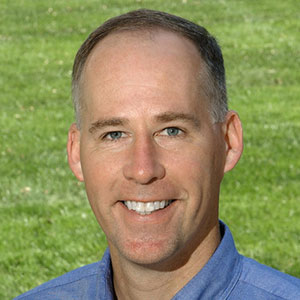 Greg is Vice President of water for World Vision where he leads the establishment of alliances with corporations, foundations and individuals to enable World Vision to bring access to clean water to millions more people around the world.
Prior to joining World Vision in 2013, Greg was the founder and director of the Procter & Gamble Children's Safe Drinking Water Program and a Senior Fellow in Sustainability. Greg was with P&G for 26 years and led its efforts to provide safe drinking water in the developing world, oversaw P&G's global emergency response efforts and helped manage P&G's partnerships with the Clinton Global Initiative, Bill & Melinda Gates Foundation, UNICEF, WHO, USAID and other nonprofit organizations.
Greg has a doctoral degree in toxicology from North Carolina State University and a Master's degree in public health from the University of North Carolina–Chapel Hill where he did research in water quality. He is a frequent lecturer on public private partnerships, sustainability and safe drinking water in the developing world.
---
Akhtar Badshah, Chief Catalyst, Catalytic Innovators Group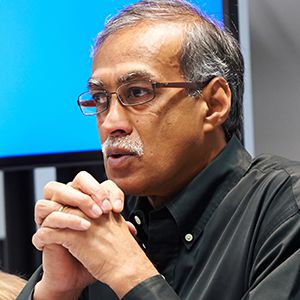 Akhtar is founder and CEO of Catalytic Innovators Group, a consulting firm focused on accelerating social impact. His current work focuses on issues related to democratizing innovation, disruptive technology and catalytic philanthropy. He is also curating Accelerating Social Transformation, The Seattle Philanthropy Forum and The Impact Creative. Most recently, he led Microsoft global philanthropic efforts where he administered the company's global community investment and employee programs, supporting programs and organizations that address the needs of communities worldwide.
Akhtar also teaches MBA and undergraduate students at the University of Washington Bothell's Business School. Courses include: Global Business, Business Government and Society and Social Enterprise – New Models for Mission Based Business. Akhtar's current board leadership positions include Telecentre.org Foundation, the Microsoft Alumni Foundation, Global Washington, Bellevue Life Spring, Jolkona, Youth Empowerment and Sustainability and the US Chamber's Corporate Citizenship Center.
Akhtar is a published author, acclaimed international speaker and a doctoral graduate of the Massachusetts Institute of Technology where he also taught architecture and urban development. He and his family are very active in the Seattle area community.
---
Emily Bancroft, Vice President, VillageReach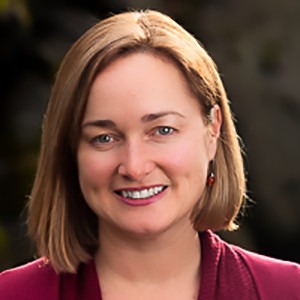 As Vice President of VillageReach, Emily is responsible for the strategy, oversight and management of all VillageReach programs across their three key areas of work: health systems, information systems and private sector engagement. One of Emily's key areas of focus is developing early stage innovations and technologies that have the potential to transform access to quality healthcare at the last mile. This includes building strategic partnerships and relationships with governments, donors, private sector partners, and health and development organizations to bring selected innovations to scale. Emily joined VillageReach in 2010, leading the design and development of VillageReach innovations for the health systems team. 
Emily has almost twenty years of experience in building successful health systems interventions both domestically and in sub-Saharan Africa, including specific expertise in program development, assessment and management, monitoring and evaluation, health informatics, advocacy and human resources for health. She is a key contributor to leading research documenting the use of new technologies such as unmanned aerial vehicles (UAVs) and their application in LMICs and initiated a global working group dedicated to this topic.
Prior to joining VillageReach, Emily worked with the International Training and Education Center on Health (I-TECH), Physicians for Human Rights and NPower. In January 2012, she was appointed as a Clinical Instructor in the Department of Health Services of the School of Public Health at the University of Washington. Emily has an MPH from the University of Washington School of Public Health and Community Medicine and a BA from Princeton University.
---
Judy Beals, Director, Private Sector Department, Oxfam America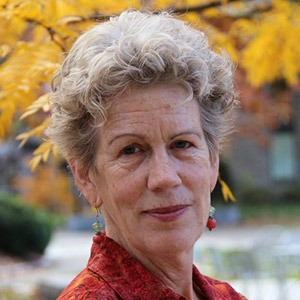 Judy leads Oxfam America's Private Sector Team, driving Oxfam's overall engagement with private sector actors to advance rights-based pro-poor ends, including through advocacy campaigns, multi-stakeholder initiatives, "base of the pyramid" pilots, business and human rights initiatives, and partnerships with Fortune 100 companies.
Before joining Oxfam's Private Sector team in 2015, Judy served for 10 years as Oxfam America's Campaigns Director where, among other responsibilities, she served as global lead for Oxfam's "Behind the Brands" campaign which aims to pressure and incentivize the top 10 food beverage companies on social and environmental issues within their supply chains. Most recently, Judy spent a sabbatical year as a resident fellow at Harvard Divinity School where she advanced initiatives to increase religious literacy in global development.
Judy is an attorney with more than 25 years of experience in civil and human rights advocacy, public policy development, campaigning, and nonprofit and public management. She has served in the U.S. Senate, as a state Assistant Attorney General, and as a nonprofit CEO. Before first joining Oxfam America in 2005, Judy obtained a mid-career MPA at the Kennedy School of Government where she focused on nonprofit strategy development.
---
Emily Benson, Supply Chain Impact Manager, Theo Chocolate Company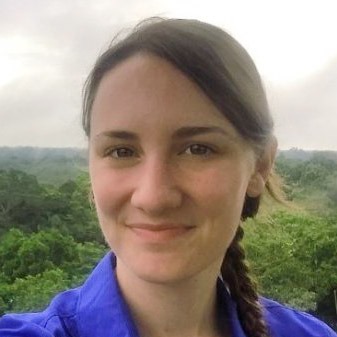 Emily Benson is the Supply Chain Impact Manager for Theo Chocolate Company, the first organic and fair trade bean to bar chocolate maker in the U.S., whose mission is to improve the lives of cocoa farmers. She is responsible for developing the strategy and direction for measuring Theo's social and environmental impact across operations and throughout the value chain, based on the company's mission and vision. Emily works closely with supply chain managers and partners to develop and implement programs and projects designed to address and measure social and environmental impacts, as well as lead the company's internal and external stakeholder engagement in this area.
Prior to joining Theo Chocolate Company, she was a Program Officer and Senior Program Analyst at The Howard G. Buffett Foundation. Emily holds a JD from Northern Illinois University College of Law.
---
Karen Bergin, Director of Employee Engagement, Microsoft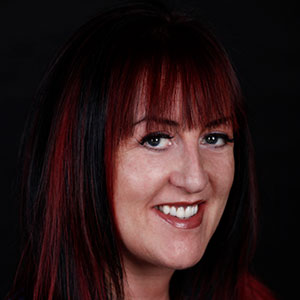 Karen is the Director of Employee Engagement for Microsoft Philanthropies where she leads the team responsible for Microsoft's Employee Giving, Volunteering and 'Hack for Good' programs. Prior to her current role, Karen led integrated public relations to hundreds of millions of customers in more than 108 subsidiaries through the company's corporate citizenship and public policy and regulatory affairs communications. In tandem, she was responsible for policy PR for Microsoft in Washington state, overseeing the company's branding, advertising and public relations.
Outside of Microsoft, Karen has also run her own business specializing in corporate reputation management. She attended the Dublin Institute of Technology where she studied Journalism.
---
James Bernard, Director of Strategic Partnerships, SSG Advisors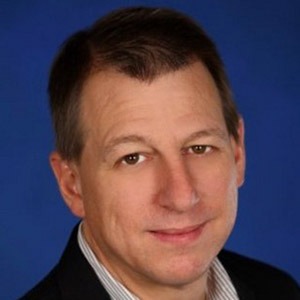 James Bernard is Director of Strategic Partnerships at SSG Advisors, a consultancy focused on partnerships in international development, impact investment and frontier market expansion. An internationally recognized expert on multi-stakeholder partnerships with more than 25 years of experience, James brings his deep expertise in partnership development and execution and technology for international development to SSG government and private sector clients around the world.
Prior to joining SSG, James was Senior Director of Global Strategic Partnerships for the Education group at Microsoft, where he led a team that was responsible for building partnerships with publishers, education technology companies, NGOs and international organizations such as the UN and World Bank. Between 2006 and 2008′ James served as Vice President of Marketing and Communications for World Learning, an international NGO focused on educational exchange and international development. He also held a number of positions at Microsoft between 1999 and 2006, working on consumer technology products, and digital access programs to bring technology to emerging markets.
James is a frequent speaker on issues related to public-private partnerships in international development. He serves on the board of directors of Pact, a global NGO working on health, livelihood and environmental projects in 35 countries, and is an adjunct professor at the Henry M. Jackson School of International Studies at the University of Washington.
---
David Bledsoe, Senior Director of Corporate Partnerships, Landesa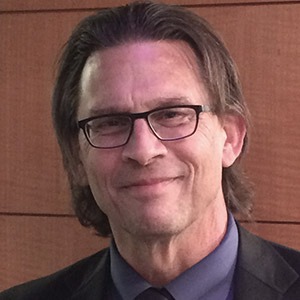 David is engaged in strategic partnership work for Landesa and leads efforts to secure mission-compatible fee for service work with corporations on land-related investments. He is a land law and policy specialist and has performed rural fieldwork, conducted surveys and developed training programs for government officials and landowners alike. David had been a senior attorney with Landesa for 10 years beginning in 1998 before taking up his current role as Senior Director of Corporate Partnerships. Before coming to Landesa, he had served as in-house counsel for two large consulting engineering firms.
David holds an LL.M. from the University of Washington School of Law where he studied International Sustainable Development Law, and a J.D. from Seattle University.
---
Cindy Breilh, Director of Advancement, Medical Teams International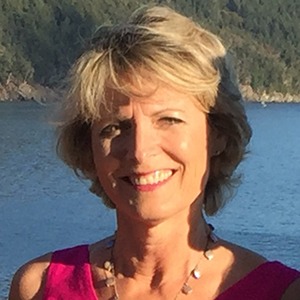 Cindy joined Medical Teams International in 2015 after seven years with World Vision U.S. A nurse educator and entrepreneur, she has worked in both for-profit and non-profit organizations, including Confirma, supporting a medical device clinical trial, and her own company, Video Education Associates, which produced the first training video in the U.S. for care of patients with AIDS and HIV.
Cindy's passion for global health started while living in Ethiopia and continued at the University of Washington, where she received a bachelor of science in nursing, and Seattle University, where she studied business. She has served on a number of boards including the Institute for Business Technology and Ethics, Strategic Solutions Inc., Washington Engage and Healing Hands of Joy. A fourth generation Washingtonian, Cindy enjoys hiking, biking, skiing, travel, WA wines and this amazing state.
---
Tara Cookson, Founder, Ladysmith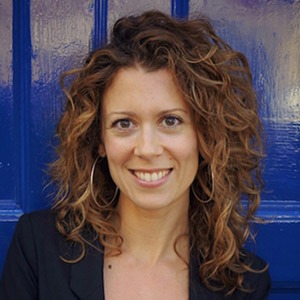 Tara Cookson is a specialist in gender and development, with deep expertise in poverty alleviation, inclusion and the care economy. Most recently, she conducted original research on the impacts of cash transfer programs, which the Economist calls "the world's favourite new anti-poverty device", on the lives of low-income women in rural Peru. She is the winner of the 2014 Bill Gates Sr Prize, a peer-nominated award for research excellence, outstanding leadership, and commitment to improving the lives of others.
Tara received her PhD at the University of Cambridge as a Gates Cambridge Scholar. At Cambridge she founded Learning for Purpose, a leadership training program to support multi-disciplinary, aspiring research leaders with practical skills. Before this she worked as a project developer for community-based human rights organizations in both Canada and Latin America, planning and executing campaigns and projects to promote the interests and wellbeing of low-income and otherwise marginalized communities in five countries.
Tara recently founded the gender equality firm Ladysmith, through which she engages in public speaking and consulting on global development and women in leadership.
---
Gail DeGiulio, Chief Capital Resource Officer, Global Partnerships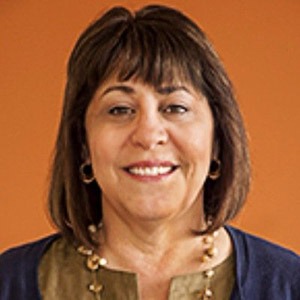 Gail oversees Global Partnerships (GP) investor relations, fund capitalization, philanthropic fundraising and relations, and marketing communications. She joined GP in July 2014 after spending over 25 years building and leading businesses in technology and consumer companies. Her career includes executive roles at Amazon, Microsoft, the WNBA's Seattle Storm, Classmates and Hasbro/Wizards of the Coast, as well as being cofounder and CEO of SimplyFun.
Gail has served on numerous local nonprofit boards and committees and is currently a board member of FareStart. She is a past board member for the Washington Technology Industry Association (WTIA) and chair of Executive Women in Technology. Gail holds a Bachelors of Arts degree from Arizona State University.
---
Patrick Diller, Business Development Manager, MSR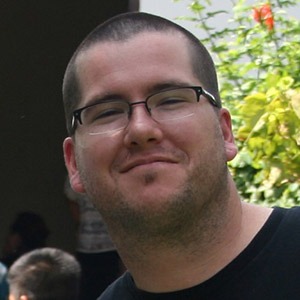 Patrick is the Business Development Manager for Global Health at MSR where he oversees sales, marketing and partnerships for the company's global health efforts. This includes development of project plans in support of key initiatives and leading cross-functional teams in executing on a local and global level. Patrick has been interested in private/public/NGO partnerships since studying development in college at Oakland University in Rochester, Michigan, and prior to joining MSR spent more than six years with Whole Foods Market in various operational roles where he worked to connect employees and customers to the corporations foundations and philanthropic efforts.
---
Emer Dooley, Executive Director, Alliance of Angels Seed Fund (I)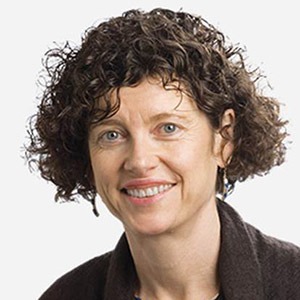 Emer serves as adjunct faculty in technology strategy, entrepreneurship, venture capital and global health for the University of Washington Foster School of Business. She works with the Buerk Center for Entrepreneurship, involving students in all aspects of company creation, technology commercialization and investment.
Outside university work, Emer is the Executive Director of the Alliance of Angels Seed Fund, a $4.4 million fund that has invested in 16 local startups. She is on the board of the Washington Research Foundation, ARCS, Ashesi University Foundation, and a past board member of Social Venture Partners and Julep.
A former computer designer, Emer is passionate about early science and math education. She holds BSc and MEng degrees from the University of Limerick, and an MBA and PhD from the University of Washington.
---
George Durham, Principal, Linksbridge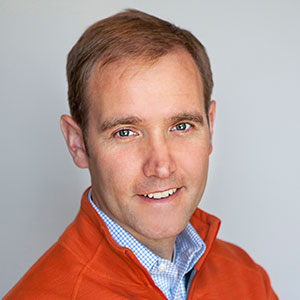 George is a principal with Seattle-based Linksbridge SPC, a social impact consultancy focused on global development, health, education, humanitarian response, and technology for change. George has extensive experience in corporate social responsibility, global communications and product marketing, and has created and led corporate communications and community engagement functions for financial services and technology companies. He works closely with organizations to help them better understand and utilize tools and processes to communicate and collaborate more effectively, to understand and interpret their data and to identify and achieve their most important objectives.
George has led two Seattle-area nonprofit organizations, has an MBA from the Wharton School of Business at the University of Pennsylvania and an undergraduate degree in Government from Harvard University. An avid cyclist, George commutes nearly every day – rain or shine – via bicycle, and aspires to ride across the country one day.
---
Martin Edlund, CEO, Malaria No More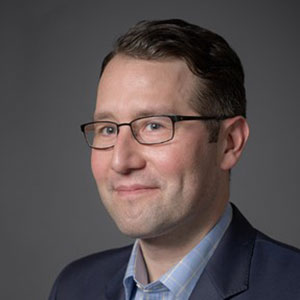 Martin is a founding member and now CEO of Malaria No More (MNM). During his tenure at MNM, he has been instrumental in growing U.S. funding commitments to malaria and shaping the narrative of the complex and evolving issue for decision-maker and thought-leadership audiences across the globe, beginning with his work around the 2006 White House Summit on Malaria. Martin lived and worked in West Africa as Malaria No More's Director of New Programs, where he helped launch innovative net distribution and health education campaigns with country leadership, and local partners in Senegal, Cameroon, Tanzania and Chad.
A frequent commentator of malaria and other global health issues, Martin has appeared on CNN, Fox News, and in publications such as the The New York Times and The Wall Street Journal, and has spoken at conferences including the Mashable Social Good Summit and One Young World. Prior to joining MNM, Martin was a political consultant in Washington, D.C., and a journalist for The Wall Street Journal, The New York Times, The New Republic and Slate, among other publications.
---
Radha Friedman, Director of Programs, World Justice Project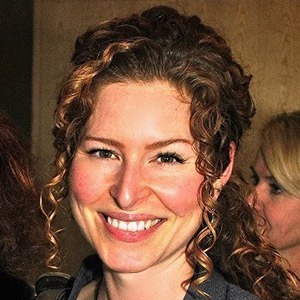 Radha is Director of Programs at the World Justice Project (WJP) where she leads a portfolio of 90 pilot programs advancing justice in 61 countries. Prior to joining WJP, Radha worked with Landesa, an award-winning NGO working to secure land rights for the world's poorest families. She co-founded the Center for Women's Land Rights and helped Landesa to triple in size and open new offices overseas. Previously, Radha was the Associate Director of SKS Foundation, which became the largest micro-credit organization in India, helping rural women gain economic security. She is a member of the Association of Women's Rights in Development (AWID), and in 2009 she was selected by the Global Women's Leadership Network as one of 20 "Global Leaders for Justice."
Radha serves on the board of Rangzen, a Tibetan rights organization founded by the Dalai Lama's family, and Emerging Practitioners in Philanthropy (EPIP) in Seattle. She is an American Express Next-Gen Fellow (2017), a Jackson Leadership Fellow (2016), a United Nations Alliance of Civilizations Emerging Leader (2014), a World Engagement Institute Fellow (2011) and a Parisi Public Service Fellow (2004). Radha holds an M.A. in International Development Studies / M.Sci. in Public Service Administration from DePaul University, a B.A. in South Asian Studies from Antioch College, and a post-grad certificate in Cross-Sector Partnerships from the University of Cambridge.
---
Kelly Goodejohn, Director of Ethical Sourcing, Starbucks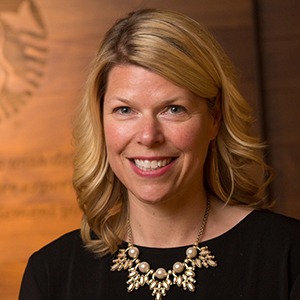 Kelly Goodejohn is director of ethical sourcing for Starbucks. She leads the company's strategy and governance of its ethical sourcing programs, including C.A.F.E. Practices for coffee, Cocoa Practices and Supplier Social Responsibility program for manufactured goods.
Kelly and her team implement Starbucks ethical sourcing programs throughout the company's global procurement organization and apply a comprehensive set of environmental, social and economic best practices to guide the company's responsible buying practices. The programs focus on continuous improvement and capacity building, including farmer loans program. Kelly and her team engage with many organizations to support the ambition of developing our supplier partners including Conservation International, Global Social Compliance Program, and World Cocoa Foundation in addition to industry affiliations. Kelly currently is a member of the SCAA Sustainability Council and the NCA Sustainability Task Force.
Prior to joining Starbucks in 2006, Kelly spent seven years at Nordstrom, where she developed a social responsibility program to promote ethical sourcing of private labeled merchandise and promoted supply chain environmental practices. She also worked for outdoor and lifestyle retailer Eddie Bauer as a quality engineer working with manufacturing operations to implement a total quality management system with suppliers and provided technical input into garment construction to improve technical performance.
---
Belinda Griswold, Senior Program Director, Resource Media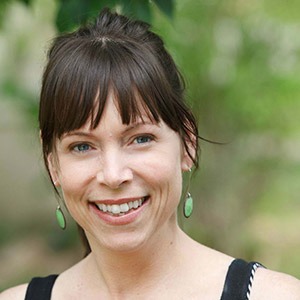 Belinda is a Senior Program Director at Resource Media in Seattle. She has been creating messaging and strategy at the intersection of social justice and sustainability for over 15 years, including as a campaign communications director, reporter, editor and Media Director at the Ella Baker Center for Human Rights.
Belinda is the author of Resource Media's recent deep-dive report on supply chain campaigns. She currently provides strategic guidance and support to diverse partners advancing sustainability goals in US agriculture, water security in the US West, and water quality in the Delaware River Basin.
With partners across the country and the world, Belinda specializes in film and video production, campaign strategy, issue analyses and media training with diverse communities.
---
Chitra Hanstad, Senior Consultant, Justice Ventures International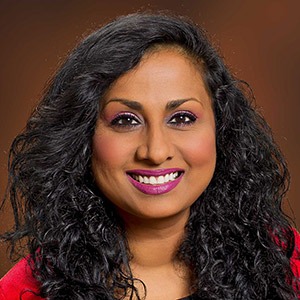 Chitra recently returned from India, where she spent the last year consulting for Justice Ventures International, working on anti-trafficking campaigns, strategic planning and fund development. Prior to that, she was a Philanthropic Advisor for Seattle Foundation.
While her career started in corporate advertising, public relations and intercultural communications, she has spent most of the last twenty years working for local and international non-profits. Chitra has worked in Seattle, Chicago, Philadelphia, India, Romania, Mexico and the Netherlands. In Seattle, she has lived in, worked with and organized the community in the Rainier Valley of Seattle. She was Director of Community Care at Jubilee REACH; founded and was Executive Director of Emerald City Jobs; and has consulted with Urban Impact, Rainier Beach Community Empowerment Coalition, Rainier Scholars and Landesa.
Chitra has a passion for seeing at-risk communities thrive. She has served on many boards including Covenant World Relief & Urban Impact, and volunteers with The Stability Network.
---
Tim Hickory, Director of Operations, Construction for Change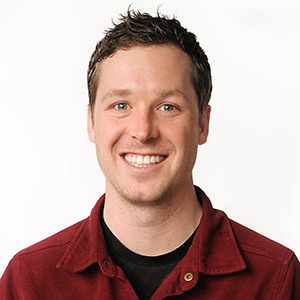 Tim first joined Construction for Change in 2011 as a volunteer Project Manager in Liberia. Here he experienced firsthand the life-changing impact of CfC's mission empowering developing communities by partnering to build critical infrastructure that promotes education, healthcare and economic empowerment. He joined the executive team in 2015 as Director of Operations and also served as the Acting Executive Director, providing strategic leadership through a critical organizational transition. Tim has a proven track record successfully implementing complex infrastructure development projects across three continents by bringing together vast networks of untapped professional volunteer expertise and collaborating with nonprofit, government and private sectors to achieve sustainable impact.
Prior to life at CfC, Tim built his career in Construction Management overseeing large scale infrastructure projects while learning the art of building dynamic alliances and attracting key partners to achieve maximum efficiencies and cost value. Tim is committed to the collective power of individuals and organizations working together to reconcile the broken social and structural framework that exists within our societies. He believes the fundamental role CfC has in this effort is to build accessible, lasting, sustainable and healthy environments which allow all members of our partner communities to thrive.
---
Pwint Htun, Management Consultant, Omidyar Network and the World Bank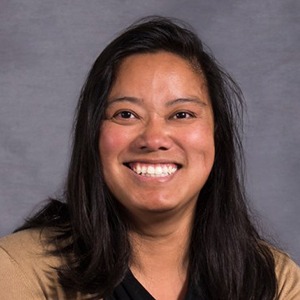 Pwint Htun is a Myanmar-American telecommunications executive. She works as an advocate for digital inclusion and mobile financial services for the poor, and is an advisor to the Omidyar Network.
Pwint spent nearly two decades in the United States managing an innovation lab and new product development team in the telecommunications industry before returning to Myanmar and has personally witnessed how technology can be a positive catalyst for change. After seeing the success of M-Pesa in East Africa, her inspiration is to leverage technology to create a similar social safety net for her fellow citizens of Myanmar, especially the poorest.
Pwint holds a Bachelor of Science degree in Electrical Engineering from the University of Washington, a Master's degree in Engineering Management from Northwestern University.
---
Chris Jochnick, President & CEO, Landesa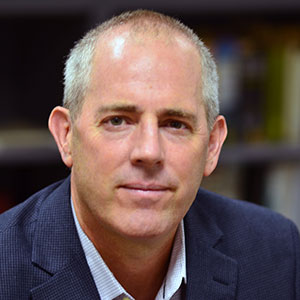 Chris is a global land rights expert and social entrepreneur with decades of experience in international development. He joined Landesa as CEO in August 2015 after leading Oxfam America's work on business and development including shareholder engagement, value chain assessments and collaborative advocacy initiatives such as the successful "Behind the Brands" campaign.
Chris is the co-founder and former director of two pioneering non-profit organizations: Center for Economic and Social Rights and the Ecuador-based Centros De Derechos Economicos y Sociales. He spent seven years working in Latin America, devoting much of that time to addressing threats to indigenous peoples' land rights. He also worked as a corporate attorney with the Wall Street law firm Paul, Weiss, Rifkind, Wharton and Garrison, on corporate governance and social responsibility issues.
Chris is a graduate of Harvard Law School and a former fellow of the MacArthur Foundation and Echoing Green. He teaches a course on business and human rights at Harvard Law School. He is also Chair of the Business and Human Rights Resource Centre and on the Steering Committee of the Sorensen Center for International Peace and Justice. He is a member of the advisory council of the International Land and Forest Tenure Facility, and of the Center for Business and Human Rights at NYU Stern School of Business.
---
Benjamin Kalman, Senior Investment Analyst, Threshold Group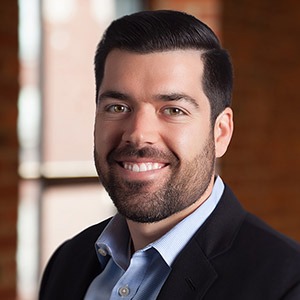 Ben is a member of the Investment Management & Research (IM&R) Team at Threshold Group and is responsible for leading mission related investment research across a range of asset classes, conducting manager due diligence and monitoring investment performance. Ben's work is centered on furthering the development of the firm's MRI platform, researching mission-related/impact themes and contributing to the firm's overarching asset allocation initiatives.
Prior to Threshold Group, Ben was an Investment Analyst at Laird Norton Wealth Management, an Investment Officer for the City of Seattle and an Associate Portfolio Manager for Charles Schwab Investment Management, Inc.
A Chartered Financial Analyst, Ben holds a BS in Business Administration and Finance from California State University-Long Beach.
---
Jack Knellinger, Principal & Co-founder, Capria Accelerator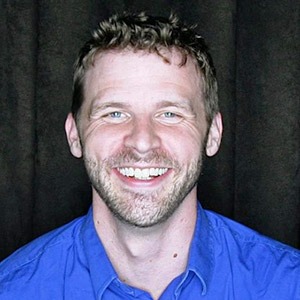 Jack is an entrepreneur with a lifelong commitment to impact. After spending years as a software developer, he built Ashoka's Youth Venture presence across the Pacific Northwest. Following his time at Ashoka, Jack led the expansion of Microsoft's Employee Engagement program. During his tenure there, philanthropic contributions from employees with Microsoft's company match rose to $100M USD for the first time in the company's history.
Shortly after leaving Microsoft, Jack left Seattle to embark on a personal journey to connect and learn from impact entrepreneurs around the world. During this time, he led Social Venture Partner's expansion efforts in India and continued to do strategic consulting with a variety of early-stage enterprises. In 2015, Jack co-founded Capria Accelerator, the first global accelerator for impact fund managers. In the next five years, Capria will support the creation of 15+ new impact funds which go on to unlock more than $500M in capital for entrepreneurs in emerging markets and positively impact more than 5 million lives.
Jack was recently selected to Social Enterprise Alliance's inaugural "50 under 40″ cohort sponsored by American Express. When he's not on airplanes, he enjoys soaking up the beauty of the Pacific Northwest by hiking and attempting to surf.
---
Katharine Kreis, Director of Strategic Initiatives, PATH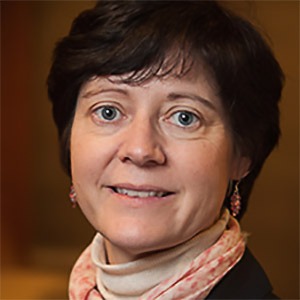 Katharine is the Director of Strategic Initiatives at PATH and leads work under a recently established nutrition innovation incubator, designed to source, develop and ultimately scale new technologies and methodologies from across both the public and private sectors and across disciplines. Katharine has an extensive background in global health and international development and previously held the position of Director of Strategic Programs at the Global Alliance for Improved Nutrition (GAIN).
Prior to working at GAIN, Katharine led the nutrition team at the Bill & Melinda Gates Foundation. She also served as a Foreign Service Officer with the US Agency for International Development (USAID), and has worked for the International Medical Corps, Catholic Relief Services and served as a Peace Corps Volunteer. She has held a number of positions on international advisory groups and was an International Affairs Fellow with the Council on Foreign Relations. She holds a Master of Public Health dual degree in international health and epidemiology from the University of Michigan.
---
Dennis Macray, Chief Operating Officer, Theo Chocolate Company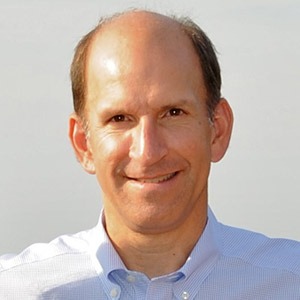 Dennis Macray is Chief Operating Officer of Theo Chocolate Company, the first organic and fair trade bean to bar chocolate maker in the U.S., whose mission is to improve the lives of cocoa farmers. Previously, Mr. Macray was the Director of Global Responsibility at Starbucks Coffee Company, responsible for ethical sourcing and sustainability initiatives. Mr. Macray has led social enterprises and international development programs at organizations including Conservation International, the Bill & Melinda Gates Foundation, the World Cocoa Foundation, the Eastern Congo Initiative, and the U.S. Peace Corps.
Mr. Macray is a member of the Sustainability Council of the Specialty Coffee Association of America (SCAA) and served on the USDA/DOL Consultative Group to Eliminate the Use of Forced Labor and Child Labor in Agricultural Products. He holds degrees from Harvard and U.C. Berkeley.
---
Adeeb Mahmud, Director, FSG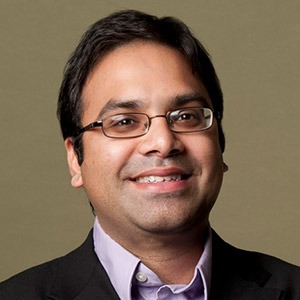 Adeeb is a Director in the Washington, D.C. office of FSG, a social impact focused consulting firm that partners with companies, nonprofits and foundations to accelerate social change. Adeeb joined FSG in 2006, is a member of the firm's leadership group, and leads projects in global development and health. He has worked with some of the leading corporations, nonprofits and foundations, including the Dow Chemical Company, Eli Lilly, Saudi Aramco, Save the Children and the Bill & Melinda Gates Foundation. For these and other clients, he has conducted field research in Brazil, Ethiopia, Israel, Mexico, Nigeria, Saudi Arabia and South Africa.
Adeeb also leads FSG's consulting practice with international NGOs, including a working group exploring shared value partnerships between NGOs and the private sector. Other recent engagements include leading the design of a corporate responsibility initiative for Teva Pharmaceutical, advising a USAID-funded project in Cambodia to deploy a collective impact approach for vulnerable children, and identifying ways to accelerate access for drugs, diagnostics and vaccines on behalf of the Bill & Melinda Gates Foundation. Adeeb is the coauthor of FSG's report Ahead of the Curve, sponsored by the Hewlett Foundation, which explores the future of international NGOs, as well as several other reports on corporate social responsibility (CSR).
Before FSG, Adeeb worked in business development of a start-up biotechnology company in Boston. Previously, he was a management consultant working with global health care clients. Adeeb holds a master's degree in public policy from Harvard University's John F. Kennedy School of Government, where he was selected as a Reynolds Fellow for social entrepreneurship, and a B.A., cum laude, from Middlebury College.
---
Charlie Matlack, Co-founder & CEO, PotaVida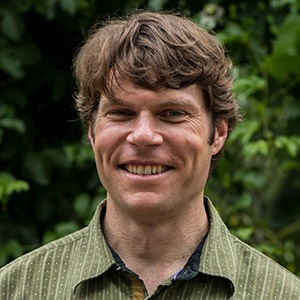 Charlie is the co-founder and CEO of PotaVida, a Seattle-based startup whose mission is to bring data-driven decision making to disaster relief and aid efforts. He led the initial development of a device that provides external validation of water purification, which won a Rockefeller-funded international design competition. In bringing this novel water purifier to market, he saw that many aid interventions suffer from a lack of user uptake, and a lack of accurate data on outcomes. PotaVida subsequently focused on capturing accurate behavioral data in the field to address these unmet needs of aid organizations.
Prior to starting PotaVida, Charlie earned a Ph.D. in electrical engineering at the University of Washington's Center for Sensorimotor Neural Engineering. For his dissertation work he studied how the brain adapts to implanted brain-computer interfaces, with a focus on establishing quantitative performance metrics. He received his B.S. in Engineering from Harvey Mudd College. As a feedback control systems engineer by training, he sees in many challenges an opportunity to close feedback loops to create lasting and scalable change.
---
Kassie McIlvaine, Global Gender Network Manager, CARE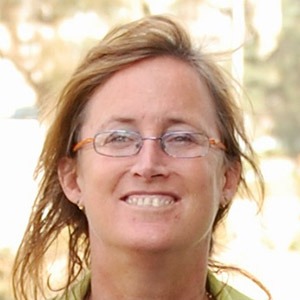 Kassie manages the newest social enterprise at CARE that provides Gender and Diversity solutions to the development industry and private sector. She has over 20 years of management and leadership in the international development sector, with strong gender, networking and change management skills. In addition to working over 14 years for CARE in different country office roles, she has also worked for Pact, Inc. and Women for Women International.
Kassie has extensive experience in promoting programmatic best practice in gender equality and organizational equity and diversity. She has a passion for focusing on the people that make up the organization so that they are skilled, committed and happy in their work. Kassie is known for innovative approaches, and is a natural networker with extensive contacts through the development industry, grassroots movements, and academic and corporate sectors.
---
Melissa Merritt, Vice President and Managing Director, Executive Search Practice, Waldron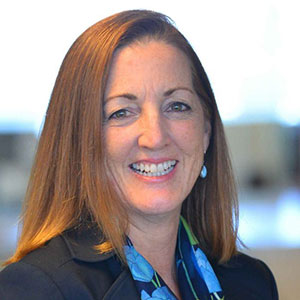 As Managing Director of Waldron's retained executive search practice, Melissa helps set standards for client relationship management, service design and search delivery. Working exclusively in the social sector, she leads searches for community-based clients, foundations, social enterprises and NGOs that are scaling nationally and internationally.
Before settling in Seattle, Melissa spent nearly twenty years living and working in London, Paris, Hong Kong and New York. She consulted with senior international executives transitioning to the U.S. with companies such as Microsoft and Russell Investments, and spent ten years leading international searches at Bird & Co., an executive search firm based in London. Melissa began her career with a small NGO as communications manager and program officer in West Africa. She then went on to work in the private sector in multinational ad agencies, working with global brands. Her career has come full circle, and she is happy to support the work of social sector organizations again.
Melissa is a proud board member of Global Washington, serves on the Women's Funding Alliance board and as a committee chair in Seattle Rotary.
---
Jane Meseck, Senior Director of Global Programs, Microsoft Philanthropies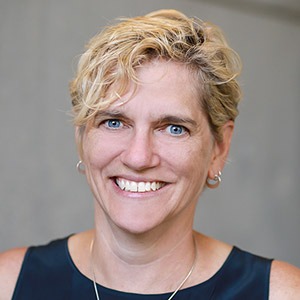 Jane Meseck, senior director of global programs at Microsoft Philanthropies, has had a pivotal role in transforming Microsoft's corporate giving in the last 20 years. She began as a program manager, shipping pallets of Windows to nonprofits back in the 90s; now she oversees efforts that contributed more than $1 billion in donations, grants, technology services and employee matching last year. Jane has led the way in everything from program creation to global strategy to partnership development.
Jane currently heads the Technology for Good initiative, which puts the power of transformational technology in the hands of nonprofits. She also leads the Microsoft Philanthropies effort to make a deep, lasting difference in Humanitarian Action by supporting nonprofits and communities in preparedness, response, and recovery from natural and manmade crisis.
Outside of work, Jane volunteers at Global Washington and the Seattle Humane Society. She duels-and usually loses to-her son in epic lightsaber battles. Reach out to talk nonprofit tech, corporate giving or saving puppies and kitties.
---
Clinton Moloney, Sustainability Advisory Leader, PwC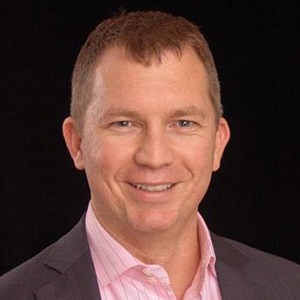 Clinton Moloney is PwC's Sustainability Advisory Leader. He has over 18 years of strategy consulting experience focused on helping clients frame and mobilize sustainability-driven business transformation in the US, UK, Australia and South East Asia.
Clinton has extensive experience mobilizing entire organizational systems, including internal and external stakeholders around sustainability goals to help foster innovation. Last spring, he led a team that helped the city of Los Angeles with an ambitious project: the development of their first ever Sustainable City pLAn, where PwC assisted with analysis, project management, stakeholder engagement and outreach.
Clinton currently serves as a Vice Chair of the Board of the Coro Center for Civic Leadership in San Francisco, CA, and National Board Secretary of Friends of the Children based in Portland, OR and is a board member of Point Blue Conservation Science in Petaluma, CA.
---
Neal Myrick, Director of Social Impact, Tableau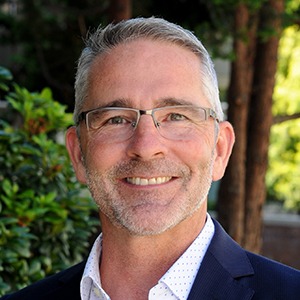 Neal is Director of Social Impact at Tableau Software, where he leads the company's efforts in employee service and giving, community impact and grant making. Within his role, he manages the development of Tableau Foundation.
Neal worked for two software companies, Aldus Corp. (acquired by Adobe) and Visio Corp. (acquired by Microsoft), before becoming Managing Director of Technology at Casey Family Programs, a national foundation focused on foster care. Neal then became Executive Director of Groundwire and CEO of Groundwire Consulting, where he helped environmental organizations increase their capacity to engage constituents.
Neal is an active angel investor with Element 8, and has been a member of Social Venture Partners Seattle for more than ten years. He has served on nonprofit boards, provides pro bono strategic consulting to nonprofits, and currently focuses his volunteer time on ethical data, diversity and social equity issues.
---
Dave Neiswander, President, World Bicycle Relief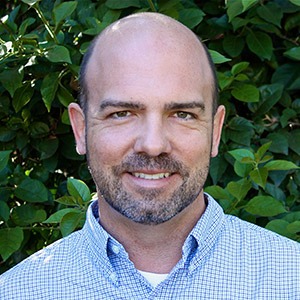 Dave was appointed President of World Bicycle Relief (WBR) in May 2016 after serving over 9 years as Africa Director of the organization. Based in Zambia for 6 years and South Africa for 3 years, Dave helped to build the foundational elements of the organization including program design, partnership engagement, geographic expansion and the Buffalo Bicycle social enterprise strategy.
Prior to joining WBR, Dave had a 15-year career in investment banking and was a Senior Vice President at FBR Capital Markets in Washington, D.C. Dave has a Bachelor of Science in Business from Miami University in Oxford, Ohio.
---
Cindy Ogasawara, Project Coordinator, Diversity & Inclusion, Bill & Melinda Gates Foundation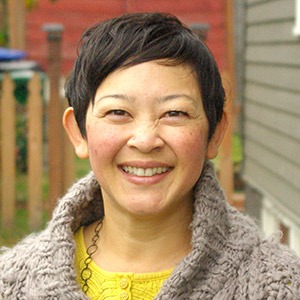 Cindy is part of the Diversity & Inclusion team at the Bill & Melinda Gates Foundation. She is responsible for co-creating the foundation's strategy on issues of diversity, equity and inclusion; for coordination and oversight of Employee Resource Groups; and execution, rollout and communication of D&I-related events and initiatives.
Cindy joined the foundation in 2005 as a Program Assistant in the Global Health division and has held a variety of roles on several operations and program teams. She coordinated a diverse set of initiatives and projects, including moving work teams to the new Seattle campus; developed a division-wide on-boarding program; and managed special projects for the foundation's Visitor Center. She began working on Diversity & Inclusion in 2013.
Prior to discovering her passion for D&I, Cindy had a wide variety of experiences in other sectors, including a two-year stint as a Peace Corps volunteer in Mongolia, acting as a legal assistant on a multi-million-dollar lawsuit in federal district court in Idaho, and working for three austral summer seasons at McMurdo Station, Antarctica as a vehicle operator. Cindy earned her B.A. in English / Professional Writing from Baylor University and has a Certificate in Memoir Writing from the University of Washington.
---
Teresia Otieno, Community Engagement and Outreach Lead , ATHENA Network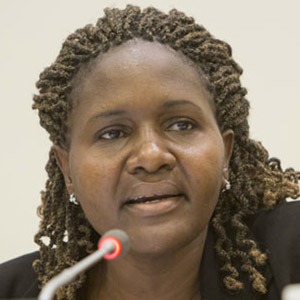 Teresia Otieno is a seasoned advocate for gender equality and sexual reproductive health and rights (SRHR), especially for women living with HIV. She is passionate about promoting HIV prevention strategies that work for women and girls, and has worked across continents to mentor others and harness the mobilizing power of grassroots women's groups. Teresia is a 2014 AVAC Fellow, a founding member of Personal Initiative for Positive Empowerment (PIPE Kenya), the vice chairperson of the International Community of Women Living with HIV Eastern Africa (ICWEA), and she represents the East African region in the ICW Global International Steering Committee. She is a trained Counselor, and currently works as a consultant and member of the ATHENA Network on community engagement, gender equality and women's rights within and outside of the HIV movement.
---
Tamara Power-Drutis, Executive Director, Crosscut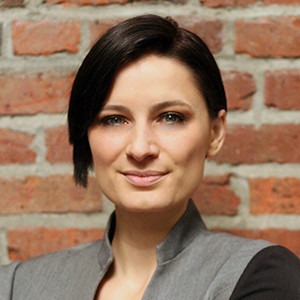 Tamara is the Executive Director at Crosscut, and a 2016-2017 Reynolds Journalism Institute Fellow researching innovative methods for engaging news audiences. With a background in strategic partnerships and community engagement, Tamara believes firmly in the value of civil dialogue and servant leadership. She recently completed a year as an inaugural Henry M. Jackson Foundation Leadership Fellow, and serves as a Trustee of the World Affairs Council Seattle.
Tamara is the former Communications Coordinator at the University of Washington's Center on Reinventing Public Education, a research and policy center developing system wide solutions for K-12 public education. She began her career as a Research Associate at Ross Strategic, supporting partnerships between EPA, State and Tribal groups around environmental information management systems. She is active in community organizing, and has served on the boards of the Young Professionals International Network and the Lesotho Connection. Tamara holds a B.A. in Political Science from Pacific Lutheran University, where she served as the Vice President of the Associated Student Body and was a Sustainability Fellow. Born in Tacoma, raised in Cheney and now a resident of Rainier Beach in Seattle, Tamara is a product of Washington state.
---
Patty Russell, Managing Director, FSG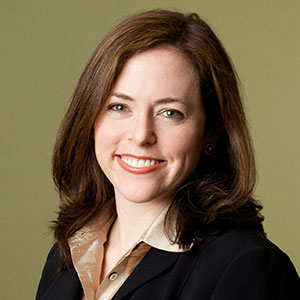 Patty is a Managing Director at FSG, a mission-driven consulting firm helping foundations, businesses, nonprofits and governments around the world create large-scale, lasting social change. She is part of FSG's Leadership Team and leads the Catalytic Philanthropy practice area. She has led projects focused on global health and development, evaluation, CSR, shared value, and community-based philanthropy.
Patty has more than 15 years of experience advising corporations, private foundations and nonprofit organizations on strategy, program design, evaluation and operational improvement. She has authored multiple publications on philanthropy and shared value, most recently "Strategic Philanthropy for a Complex World" (2014) published in the Stanford Social Innovation Review. Patty holds a BA from Middlebury College and an MBA from the Tuck School of Business at Dartmouth.
---
Jolyne Sanjak, Chief Program Officer, Landesa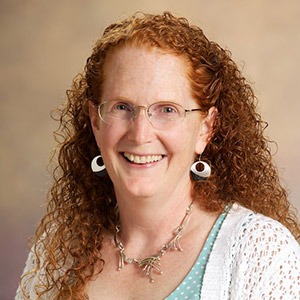 Jolyne Sanjak is an agricultural economist with specialization in development economics. She has more than 25 years of technical, research and managerial experience relating to inclusive global economic development, with technical expertise in areas including rural and urban land governance, as well as with rural livelihoods and agricultural development. Currently serving as Landesa's Chief Program Officer, she provides strategic leadership, oversight and technical support to Landesa's programmatic work worldwide.
Prior to joining Landesa, Dr. Sanjak founded and was the Executive Director of the Land Alliance, a not-for-profit organization engaged in supporting land-based development around the globe. She served as a Managing Director and later Deputy Vice President for the Millennium Challenge Corporation, with a focus on private sector development, agriculture, land tenure, and gender and social assessment. She also served as a lead for the United States government in intergovernmental negotiations including the United Nations Food and Agriculture Organization's Voluntary Guidelines on the Responsible Governance of the Tenure of Land, Fisheries, and Forests in the context of National Food Security (VGGT).
Jolene holds a Ph.D. in Agricultural Economics & Development Economics from the University of Wisconsin, an M.S. in Agricultural Economics & Natural Resources and a B.S. in Agricultural Economics & Rural Sociology from Penn State University.
---
Cliff Schmidt, Executive Director, Literacy Bridge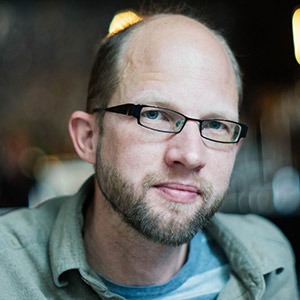 Cliff started Literacy Bridge in 2007 to address global poverty and disease by making practical agriculture and health knowledge accessible to those who need it most. He led the development of an audio-based mobile device called the "Talking Book" for people with minimal literacy skills living in rural areas without electricity or Internet access.
Cliff received the Microsoft Alumni Foundation Integral Fellow Award by Bill and Melinda Gates and was awarded a Clinton Global Initiative membership by President Bill Clinton. He received the top prize at the Tech Awards in 2012 and Computerworld Honors in 2013.
Prior to starting Literacy Bridge, Cliff was a software developer for Microsoft and a nuclear engineering officer for the U.S. Navy Submarine Force. He received his B.S. in Cognitive Science from MIT and his M.S. in Computer Science and Engineering from University of Washington.
---
Anay Shah, Head of International Partnerships, Remitly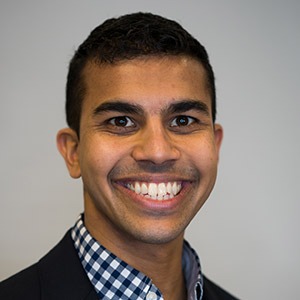 Anay is the head of international partnerships for Remitly, the largest independent digital remittance company in the United States. In this role, he manages all strategic business development initiatives and helps lead Remitly's global expansion across Asia, Latin America and Europe. Anay has held a variety of roles at Remitly and currently negotiates banking relationships and last-mile distribution partnerships, determines product positioning & pricing, and launches direct customer acquisition for new market operations.
Prior to Remitly, Anay lead channel sales for d.light design in India to provide solar lighting to villagers without electricity. Working with the U.S. State Department on public-private sector partnerships, he has conducted business spanning 13 countries and four continents, on a variety of international development projects from healthcare to education.
Passionate about the intersection of technology and social impact, Anay holds an MBA from the Stanford Graduate School of Business and a bachelor's degree in international relations from Wesleyan University. He is currently a board member SOAR Academies, a start-up charter school in Washington, and a founding board member of Development Creative, in India.
---
Michael Stevens, Washington State Director, The Nature Conservancy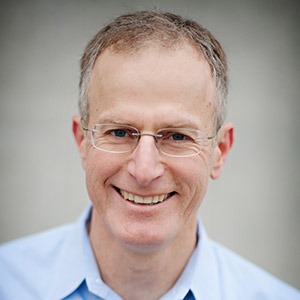 Mike brings 20 years of experience in land and wildlife conservation, sustainable agriculture, conservation biology, business and non-profit leadership to his role as State Director for The Nature Conservancy in Washington. In this role, Mike is charged with vision and oversight for The Conservancy's work with people and on landscapes across the state. As part of the world's largest conservation organization, Mike also provides leadership and support to projects across the Northwest and internationally.
Prior to joining The Nature Conservancy in Washington, Mike was Co-Founder and Principal of Pioneer Mountain Group, where from 2007 to 2012 he led the environmental consulting firm on projects in the western United States, Canada and South America. From 2002 to 2011, he served as President of Lava Lake Land & Livestock, based in Hailey, Idaho. During his time leading PMG and Lava Lake, Mike co-founded and led the Pioneers Alliance and co-founded the Central Idaho Rangelands Network and the Wood River Wolf Project. From 1999 to 2006, Mike worked with The Nature Conservancy in Idaho and New Hampshire.
Mike's leadership and innovation have been recognized with multiple regional and national awards including the Cecil D. Andrus Leadership Award, a Switzer Foundation Environmental Leadership Award and national awards from the U.S. Forest Service, the Bureau of Land Management and the Natural Resources Conservation Service. Mike holds an MS from the Field Naturalist Program at the University of Vermont and a BA in Biology from Middlebury College. He was born and lived in Spain until he was 11 and has traveled extensively in Asia, South America and Europe.
---
Linh Thai, District Representative, U.S. Congressman Adam Smith
Linh Thai is the District Representative for US Congressman Adam Smith, conducting outreach in the 9th Congressional District, as the lead staff on Foreign Affairs and NGO's.
Linh Thai is a refugee from Vietnam and a naturalized citizen. After graduating from the University of Washington with a major in Political Science and a minor in International Relations, Linh continued his passion for public service as an officer in the US Army, which took him to many corners of the world including Asia, the Middle East and Latin America. Upon leaving the service and making Seattle home, Linh earned a Master in Leadership Development & System Change at the Leadership Institute of Seattle and continues to engage in global affairs issues in his professional capacity and frequent travels.
Linh is a 2016 Alum of the World Affairs Council's Fellows Program and will join Global Leadership Forum's 2017 Cohort. He is active in numerous community organizations including: Overseas Vovinam Management Council, Xin-Chao Magazine and the Vietnamese Community Leadership Institute.
---
Maurizio Vecchione, Senior Vice President of Global Good & Research, Intellectual Ventures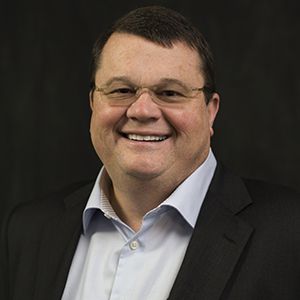 Maurizio is the Senior Vice President for Global Good and Research at Intellectual Ventures in charge of the Global Good Fund. In this role, he oversees IV's collaboration with Bill Gates to invent and deploy technology specifically focused on improving life in developing countries, as well as the Intellectual Ventures Laboratory and Institute for Disease Modeling.
The Global Good Fund is the world's largest investor in inventions for the benefit of the poorest three billion people on the planet, focusing on disruptive innovation in global health and global development for the benefit of humanity. Funded by the Bill and Melinda Gates Asset Trust and operating in coordination with the Bill and Melinda Gates Foundation, Global Good utilizes philanthropic funds to incubate and develop market driven companies that can produce catalytic humanitarian impacts while using market forces to scale up globally and across the 75 poorest nations on Earth.
With more than thirty years of experience in the technology and life sciences sector, Maurizio has helped build nine start-ups and launched more than fifty commercial products spanning life-sciences, health technologies, therapeutics and as well as telecommunications, information and material sciences. He most recently served as CEO of Arrogene, which is commercializing a new nanotechnology platform for cancer therapeutics and diagnostics, and as CEO of telemedicine pioneer CompuMed. As an inventor himself, Maurizio is named on multiple U.S. patents and patent applications related to imaging, image processing, nano-bio-polymer and telecommunications technologies.
---
Carol Welch, Deputy Director, Global Policy and Advocacy, Africa, Gates Foundation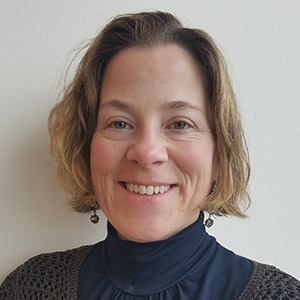 Carol Welch is a deputy director in the Africa division of the Global Policy and Advocacy program at the Bill & Melinda Gates Foundation. She is the division's primary link to foundation program teams and leads the division's strategic engagement in priority African countries outside the BMGF country offices. Prior to this role, Carol led the foundation's engagement in the negotiations of the Sustainable Development Goals (SDGs) and helped achieve the foundation's priorities of ensuring the SDGs contained a strong focus on extreme poverty and basic health. Previously she was the US coordinator for the United Nations' Millennium Campaign, which promoted public understanding of and action on of the Millennium Development Goals (MDGs). She also worked at Friends of the Earth, where her last position was Director of the International Program. Carol has a Bachelors in Foreign Service from Georgetown University and an M.A. from the Fletcher School of Law and Diplomacy.
---
Sandra Winters, Director, Product Strategy for Microsoft Research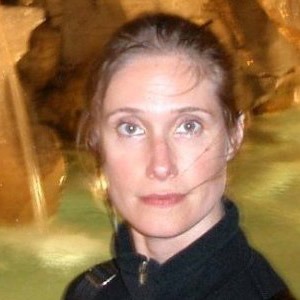 Sandra is a Director of Product Strategy for Microsoft Research with 20 years experience spanning Fortune 50 to mission-driven organizations. She has spent her career understanding markets and uniting partners to successfully launch and execute innovative technologies, programs and solutions around the world. An entrepreneur at heart, she is drawn to challenging questions or never-been-done-before tasks. Her finance experience and marketing background allow her to understand diverse aspects of go-to-market and align all stakeholders in value creation.
As a consultant, she has been retained to lead new market entry strategy for US, Africa and India geographies. Sandra has also worked for leading non-governmental organizations including Grameen Foundation, the Initiative for Global Development and Unitus. Her roles at NGOs include new program development, creating sustainable funding models and cultivating partnerships.
---
Lauren Woodman, CEO, NetHope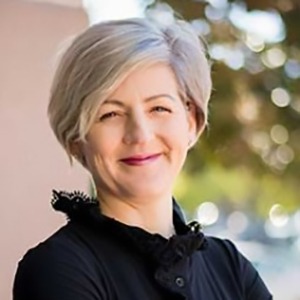 Lauren is the Chief Executive Officer of NetHope, where she drives the organization's aggressive movement to put advanced connective technologies in the hands of nonprofits whose work may be magnified by its power. It is her primary goal to spark the tech world's interest in the NGO community and the developing world, all in the name of harnessing technology to drive productivity and advance humanitarian work worldwide.
Lauren's entire career has been defined by the intersection of tech, development and education – a passion to use technology to solve difficult international problems. With a graduate degree in foreign policy from John Hopkins School of Advanced International Studies, Lauren has worked in a variety of high-level positions: she has served in the United Nations, as an executive at the Software and Information Industry Association, and spent more than a decade running Microsoft Corporation's global education programs, all leading her to her true calling at NetHope in 2013.