---
Featured Speakers
Patrick G. Awuah, Jr.
Founder and President of Ashesi University, Ghana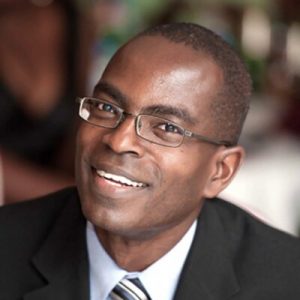 Patrick Awuah is the Founder and President of Ashesi University in Ghana, a not-for-profit institution that is recognized as one of the finest universities in Africa. Under Patrick's leadership, Ashesi has created a curriculum and model grounded in the liberal arts that fosters critical thinking, entrepreneurship, ethics and leadership.
Prior to founding Ashesi in 2002, Patrick gained a reputation for bringing difficult projects to completion as a project manager at Microsoft, including spearheading the development of dial-up internetworking technologies.  He holds bachelor's degrees in Engineering and Economics from Swarthmore College, and earned an MBA from UC Berkeley's Haas School of Business before returning to his native Ghana.
Patrick's vision and leadership have been recognized on a global scale. He is a MacArthur Fellow, a winner of the WISE Prize for Education (2017), a Fellow of the Aspen Global Leadership Network, and a member of the Order of the Volta — one of Ghana's highest honors. He holds honorary doctorates from Babson College, Swarthmore College, and the University of Waterloo.  In 2012, Ashesi University was ranked one of the top ten Most Respected Companies in Ghana, and was the first educational institution to win the award. In the same survey, Patrick Awuah was named the 4th Most Respected CEO in Ghana.  In 2015, Patrick was named one of the World's 50 Greatest Leaders by Fortune.
Ashesi University in Ghana is contributing to a renaissance in Africa by educating a new generation of ethical, entrepreneurial leaders. Ashesi's curriculum combines a liberal arts core with practical, high-impact majors in business, computer science, and engineering, and a 4-year focus on leadership development and community service.  Ashesi students come from diverse economic, ethnic, religious, and national groups. Women make up 48% of the student body, and 47% of students receive need-based financial aid.Nearly all of Ashesi's graduates receive job offers, start businesses or enter graduate school within six months of graduation, and over 90% have stayed to work for progress in Africa. www.ashesi.org / www.ashesi.edu.gh
---
Steve Davis
President and CEO, PATH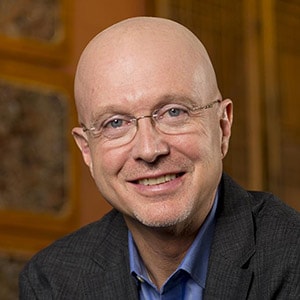 Steve Davis is a social innovator and global health problem-solver who has been both a human rights lawyer and internet pioneer. He believes in running PATH as a forward-looking business, and he is dedicated to shifting economic power to countries and people who have for too long been thought of as beneficiaries of global largesse instead of decision-makers and drivers of social change.
He became PATH's president and CEO in 2012.
Before joining PATH, Davis was director of Social Innovation at McKinsey & Company, CEO of the global digital media firm Corbis, and interim director of the Infectious Disease Research Institute. Prior to that, he practiced law at the international law firm K&L Gates. He has also worked extensively on refugee programs and policies, as well as Chinese politics and law.
Davis is a lecturer on social innovation at the Stanford Graduate School of Business, a member of the Council on Foreign Relations, and a board member of InterAction, Challenge Seattle. He is a trustee of the World Economic Forum's Global Health Challenge, serves on the stakeholder advisory panel for the global insurance and asset management firm AXA, and is a member of Medtronics Labs' advisory board. Davis' former board memberships include Crucell, the Fred Hutchinson Cancer Research Center (chair), Intrepid Learning Solutions, NPower (chair), The Seattle Foundation, United Way of King County (chair) and United Way International, and the Washington State Technology Alliance (chair).
Davis earned his BA from Princeton University, his MA in Chinese studies from the University of Washington, and his law degree from Columbia University. He also studied at Beijing University.
---
Sarah Hendriks
Director, Gender Equality, Bill and Melinda Gates Foundation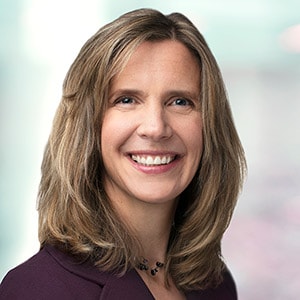 Sarah Hendriks, director, Gender Equality, leads the foundation's efforts to achieve substantive and sustainable results in promoting gender equality and unlocking the empowerment of women and girls. She is responsible for working across the foundation and with our external partners to provide a clear vision, build organizational commitment, and establish technical processes to shape the foundation's current and future work in the area.
Prior to joining the foundation in 2015, Sarah worked as the director of Gender Equality and Social Inclusion for Plan International, leading the development of a comprehensive gender equality policy, strategy and global capacity development program. In this role, she was the editorial chair and lead researcher for a multi-year global research and policy report entitled 'Because I am a Girl: the State of the World's Girls'. As the head of programming for Plan's gender equality work, she led the development of the 'Global Girls Innovation Program', a $500 million portfolio of innovation and results-driven initiatives on adolescent girls.
Before joining Plan International, Sarah worked with Women and the Law in Southern Africa (WLSA) Malawi, an organization distinguished throughout Southern Africa for connecting gender equality and the law in action-based research, public service delivery, and advocacy for legal and policy reform. Sarah has worked extensively as a gender equality consultant in areas such as Gender-Based Violence (CIDA), Women's Access to Justice (GTZ), HIV & AIDS, and the design of gender equality strategies for the Institute of Public Administration of Canada.
Sarah earned her Master's degree in Adult Education and International Community Development from the University of Toronto.
---
Justin Spelhaug
General Manager, Tech for Social Impact, Microsoft Philanthropies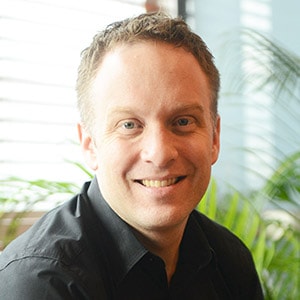 The nonprofit sector has an extraordinary opportunity to fight inequality, eliminate poverty, protect the planet, and drive massive impact. However, nonprofits grapple with digital disruption, security threats, and the demand from stakeholders for higher levels of impact and transparency—all of which can place undue strain on IT and drain critical resources from an organization's ability to achieve its mission.
The Tech for Social Impact group within Microsoft Philanthropies aims to accelerate digital transformation across three million nonprofits globally, so they can have a greater impact on the world's most critical social issues. We achieve this by bringing together the best of our Philanthropic work, technology and commercial ecosystem to holistically serve nonprofits.
As the leader for the Tech for Social Impact in Microsoft, Justin brings together 20 years of experience spanning commercial and social businesses.  Prior to his current role, Justin served as the Chief Marketing & Operations Officer for Microsoft Asia Pacific spending over 7 years of his career working across developed and emerging Asian markets.  Justin also helped to launch the Unlimited Potential organization within Microsoft, with a focus on developing new and more affordable computing solutions to close the digital divide for lower income societies globally.
Justin started his career in the United State Marine Corps, earning numerous medals as part of his service.  Justin's hometown is Seattle, where he graduated from the University of Washington with honors.
---
Additional Speakers
Arturo Aguilar, Executive Director, Seattle International Foundation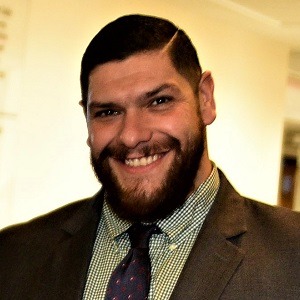 Jose Arturo Aguilar is an internationally-renown human rights' defender, investigator, and political strategist with over 20 years championing justice and democracy in Latin America. Most recently, he served as Senior Political Officer to Commissioner Ivan Velasquez, head of the UN-backed International Commission against Impunity in Guatemala (CICIG). The commission has been a driving force in a series of investigations against top government officials, and it even helped inspire a nationwide protest movement in 2015 that led to the resignation and eventual imprisonment of president Otto Perez Molina and at least 40 others for public corruption.
Prior to his work at CICIG, Aguilar was Secretary of Strategic and Private Affairs to Guatemala's first woman Attorney General, Claudia Paz y Paz, named by Forbes as one of the "five most powerful women changing the world" and a leading candidate for the 2013 Nobel Peace Prize. A key member during her tenure, Aguilar built key alliances with regional governments in Latin America, Europe and across all levels of the U.S. government. He was also instrumental in developing a large network of political contacts and allies across different sectors of society.
His passion for service began while his home country of Guatemala was still at war. At just 18 years old, Arturo was instrumental to solving the murder of Bishop Gerardi in Guatemala—one of the first landmark cases against the military in the post-civil war era, as an investigator and later Coordinator of the Legal Area of the Office of Human Rights the Archbishop of Guatemala (ODHAG). Aguilar went on to champion other cases, eventually landing a key position as the coordinator for strategic litigation at the UN Office of the High Commissioner for Human Rights in Guatemala (OHCHR), where he trained and advised large groups of indigenous peoples' NGOs on strategic constitutional litigation before being recruited by Attorney General Paz y Paz in 2011.
---
Shogofa Amini
Fellow, Sahar Education for Afghan Girls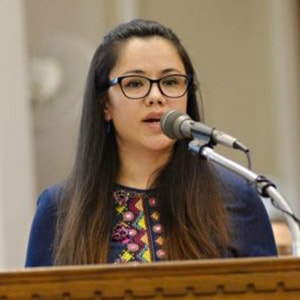 A native of Mazar-e-sharif, Afghanistan, Shogofa Amini traveled to Seattle from Massachusetts to begin her fellowship with Sahar in July of 2018. She earned her Bachelor of Arts in international relations from Regis College in Weston, MA, graduating with honors in 2016. During her time at Regis, Amini was a member the Pi Gamma Mu International Honor Society in Social Sciences, was accorded the Mary C. Bryan Award for an essay on women's rights in Afghanistan, and was named a "Pillars of the Community" honoree. Amini's childhood education was interrupted in 1995 due to the ascendancy of the Taliban, but she has since dedicated her life to learning and service, with a focus on the rights of girls and women in Afghanistan. She began contributing poetry to the Afghan Women's Writing Project in 2009 and attended the School of Leadership Afghanistan in 2010 before making her way to the U.S. to further her education. In addition to her studies, Amini served as an intern for the Feminist Majority Foundation, contributing to a project aimed at providing more educational programs for women in Afghanistan. She also worked in the office of U.S. Rep. Seth Moulton, researching immigration issues.
---
David Austin
Director of Strategic Partnerships, World Food Programme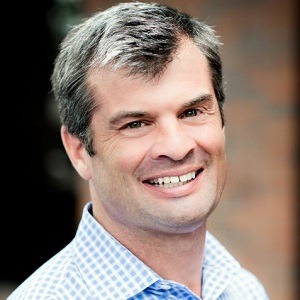 David Austin connects U.S. based foundations, NGO's, organizations and private sector leaders to projects, programs and people that in turn will strengthen WFP's mission to accelerate the momentum of economic development and reduce global poverty.
Prior to coming to WFP, Austin worked in the private sector across China and Nepal, with the State Department in Rome and the Middle East, with philanthropy in the PNW, and led a consortium of non-profit organizations working on food relief in North Korea. He is a strong advocate for American humanitarian leadership, and investing in young people to secure a robust and stable future. Austin received his BA from the University of Washington, MBA from the University of Portland, and an MA from St. John's College.
---
Jorge Barón
Executive Director, Northwest Immigrant Rights Project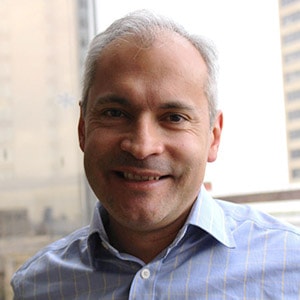 Jorge L. Barón has served as the executive director of the Northwest Immigrant Rights Project (NWIRP) since April 2008, having previously worked as a staff attorney with the organization for two years. Barón's passion in advocating on behalf of immigrants is firmly rooted in his own immigrant experience: he is originally from Bogotá, Colombia, and came to the United States at the age of thirteen. Barón is a graduate of Yale Law School and Duke University and lives in Seattle with his wife Tyler and their three children, Isabella, Luna, and Luca.
---
James Bernard
Director, Strategic Partnerships, Resonance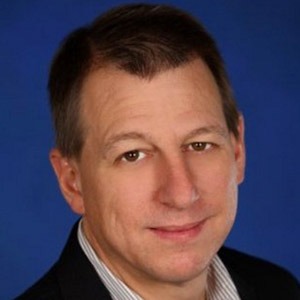 James Bernard is an internationally recognized expert on multi-stakeholder partnerships with more than 25 years of experience. He is currently the director of technology for development at Resonance, a consultancy focused on partnerships in international development. In his role, Bernard advises clients on developing partnerships to apply appropriate technologies for emerging market contexts across a range of sectors. Prior to joining Resonance, Bernard was senior director of Global Strategic Partnerships for the Education group at Microsoft, where he led a team that was responsible for building partnerships with publishers, education technology companies, NGOs, and multilateral organizations. Prior to that role, Bernard held positions at Microsoft working on consumer technology products and digital access programs in emerging markets. Bernard is a frequent speaker on issues related to public-private partnerships in international development and ICT4D. He serves on the board of directors of Pact, a global NGO working on health, livelihood and environmental projects in 35 countries, and is an adjunct professor at the Henry M. Jackson School of International Studies at the University of Washington.
---
Cameron Birge
Humanitarian Response Manager, Microsoft Philanthropies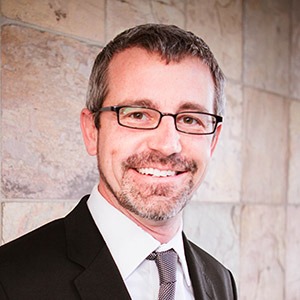 Having joined Microsoft Philanthropies in 2016, Cameron Birge manages how the company responds to sudden-onset humanitarian emergencies through the provision of resources to responding agencies. In addition, he also works with non-profits in the application of transformative technologies to address humanitarian challenges through such programs as the AI for Humanitarian Action initiative. Before landing at Microsoft, he was with the United Nations World Food Programme for 10 years, working predominantly in South Sudan. And that came after five years with the US Army. He now resides in Seattle where he thinks the rain is just dandy.
---
Carol Bogezi
Wildlife Science Researcher, University of Washington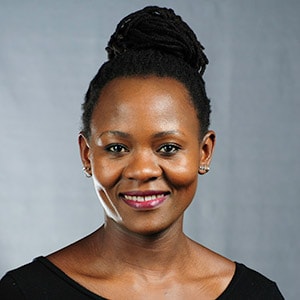 Carol Bogezi is a PhD candidate in the Wildlife Science program in the School of Environment and Forest Sciences (SEFS) at the University of Washington. An international student from Uganda, Bogezi was awarded the prestigious Beinecke Africa Wildlife Conservation scholarship by the Wildlife Conservation Society to pursue her graduate studies in the U.S., and additional support from SEFS and Wildlife Conservation Network (WCN) for her studies. In 2016 Bogezi was awarded the 10th annual Environmental Leadership Award by the Bullitt Foundation, and was named one of the "Top 40 Women Under 40" by the Sunday Monitor in Uganda.
Born and raised on a farm in Uganda, Bogezi is intimately aware of the needs of humans and wildlife competing for natural resources. Her research focuses on understanding interactions between humans and carnivores in Washington State. She aims to contribute to improved human-carnivore coexistence through both ecological and sociological research approaches. She is using ecological tools, including GPS data, to investigate whether landscape connectivity influences human-cougar interactions. She has also interviewed stakeholders to assess ways for better coexistence between ranchers and wolves. Bogezi will graduate in Autumn 2018.
---
Tifany Boyles
Director of Global Philanthropy, Street Business School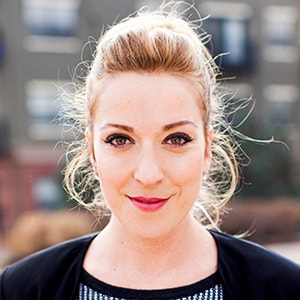 Tifany Boyles leads philanthropic partnerships, thought leadership, and stakeholder engagement for Street Business School (SBS) as it scales its entrepreneur training and self-efficacy program through a social franchise model to ignite the potential in one million women globally.
She has previously worked with corporate foundations, such as Western Union Foundation, and multi-lateral NGOs, such as UNICEF, to foster an environment in which women and children can achieve equality and overcome injustice.
Boyles holds a Bachelor's degree from Pepperdine University and a Master's degree in philanthropic studies, concentrating on socially innovative funding for gender equity, from the Lilly School of Philanthropy at Indiana University Purdue University Indianapolis. Boyles is also certified in Women's International Health and Human Rights through Stanford's Center on Social Innovation.
---
Heidi Breeze-Harris
Executive Director, PRONTO International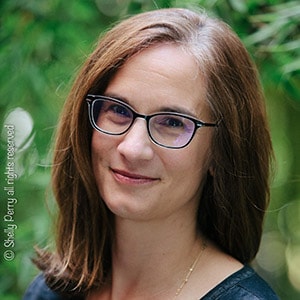 With 20 years of leadership in the global NGO sector, Heidi Breeze-Harris has a proven track record of successfully growing organizations and programs. Her extensive program management experience includes planning, implementation, and monitoring of health and community development programs and projects in Africa; South, Southeast, and East Asia; Central America and the United States. Breeze-Harris has worked on providing maternal and child health programs in Ethiopia, Kenya, Niger, and Tanzania. She joined PRONTO International because caring for mothers and babies before, during, and after birth is beautiful, complex, and vital. Breeze-Harris has witnessed the power of well-trained health workers as they confidently provide life-saving care for mothers and infants, and she aims to bring PRONTO's proven, culturally-appropriate, innovative training to as many health workers as possible. Breeze-Harris received her BA in anthropology and international studies from The Evergreen State College and her MA in international studies from the University of Washington. She holds certificates in international crisis negotiation and non-profit executive leadership, both from the UW.
---
Rachel-Cardone
Deputy Director, Water, Health & Development Program, Woods Institute at Stanford University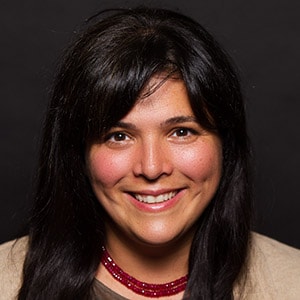 Rachel Cardone has worked on water issues since the late 1990s with a mix of private, public, and non-profit organizations, ranging from start-up efforts to large development finance institutions, and representing a wide range of water issues. Prior to her current role as deputy director of the Water, Health & Development program at Stanford University, Cardone was a private consultant, and before that, was a founding member of the Bill & Melinda Gates Foundation's Water, Sanitation & Hygiene team, where she also developed and managed a portfolio of systems-change investments, which continue to have impact in countries around the world. Cardone has served as chair of the Citizens Advisory Committee for Seattle Public Utilities, and is a member of the Pacific Council on International Policy. Cardone graduated cum laude from the University of Michigan-Ann Arbor, with a degree in history (anthropology minor) and earned an MPA from Columbia University, with a concentration in energy policy and finance.
---
Isabel Carrera Zamanillo
Operations Specialist, College of the Environment, University of Washington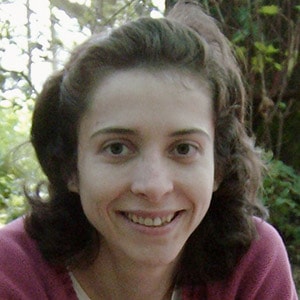 Isabel Carrera Zamanillo has over a decade of non-profit and community organizing experience. Currently, Isabel works for the College of the Environment Office of Diversity, Equity, and Inclusion at the University of Washington, promoting a more inclusive and collaborative climate that expands educational opportunities for all. Formerly, she worked at the Washington NASA Space Grant Consortium, creating culturally responsive material in science, technology, engineering and mathematics (STEM) education.
Zamanillo's academic interests revolve around the study of how scientific practices transform and are transformed by local and global sociocultural factors. Her experience working in environmental justice-related projects in Mexico and the United States has allowed her to collaborate in sustainable development project inside and outside academia. Zamanillo's main goal is to become a bridge builder between the scientific and non-scientific communities by promoting an active and collaborative participation to create solutions for environmental problems.
---
Cathy Cavanaugh
Principal Program Manager, Learning Research and Analytics, Microsoft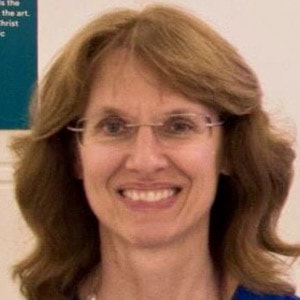 Dr. Cathy Cavanaugh is principal program manager for Learning Research and Analytics in the education products group at Microsoft. Previously she was director of teaching and learning in Worldwide Education at Microsoft, working with education leaders and organizations around the world to transform learning and teaching. Cavanaugh's experience includes leading research, leader programs and virtual schooling in the education transformation initiative LEADIng Lights in Western Australia; higher education leadership and research at Abu Dhabi Women's College during a national mobile learning program; and work as a professor and researcher in educational technology in U.S. universities; as well as school teaching and leadership. She was a Fulbright Senior Scholar advancing e-learning in Nepal. She has developed successful and innovative online degree and professional development programs, and blended learning programs for K-12 students. She also directed professional development centers in the U.S., and was a classroom teacher in the U.S. and Caribbean.
---
Susi Collins
Senior Program Manager, Diversity, Inclusion, & Belonging, Nordstrom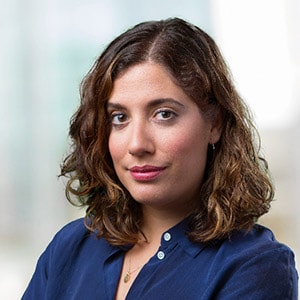 Susi Collins is the senior program manager for Diversity, Equity, and Inclusion at Nordstrom. She has extensive experience in project management, design and execution of meetings and trainings, global community outreach, and employee engagement from a DEI intersectional lens. Prior to Nordstrom, Collins spent five years at the Bill & Melinda Gates Foundation where she served as a project manager for Global Policy and Advocacy and an associate officer in Diversity, Equity & Inclusion. Collins has a master's in non-profit administration from the University of San Francisco and a Bachelor of Science in hospitality management and business administration from San Francisco State University. She currently serves as Board Vice President for Northwest Immigrant Rights Project.
---
Kathleen Colson
Co-Founder, The BOMA Project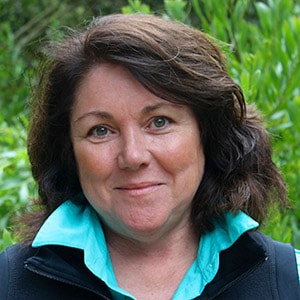 Kathleen Colson is a former refugee worker and safari guide who wanted to a see an end to extreme poverty and hunger in the drylands of Africa. In 2006 Kathleen founded The BOMA Project to disrupt the status quo – the repeated cycles of drought, chronic hunger and dependence on humanitarian aid – by implementing an innovative, data-driven poverty graduation program that invests in and empowers pastoralist women to break the cycle of extreme poverty and build resilient households. Under Colson's leadership, BOMA has been able to reach over 116,000 women and children in northern Kenya. BOMA is now scaling its solution through the development of government social protection programs in Kenya and through strategic partnerships with large humanitarian organizations. Over the next few years, BOMA's goal is to reach one million women and children by 2022.
A graduate of St. Lawrence University, Colson was a Rainer Arnhold Fellow with the Mulago Foundation and a recipient of the Sol Feinstone Humanitarian Award. In 2013, The BOMA Project was awarded a Lighthouse Activity Award by the United Nations Climate Change Conference, one of six organizations recognized globally for their work with women impacted by climate change.
---
Elizabeth J. Dale
Assistant Professor in Nonprofit Leadership, Seattle University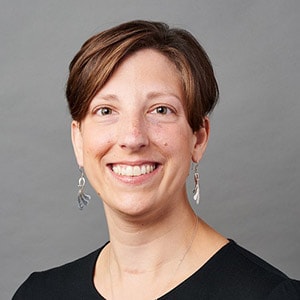 Elizabeth J. Dale is an assistant professor in Nonprofit leadership at Seattle University. She received her Ph.D. from the Indiana University Lilly Family School of Philanthropy. A former development director and CFRE, her research interests include gender differences in philanthropy, women and LGBT-related giving, and grassroots and social justice organizations. She holds a bachelor's degree in journalism and women's and gender studies from Ohio Wesleyan University and a master's degree in women's studies from The Ohio State University.
---
Michael Despines
Executive Director, Snow Leopard Trust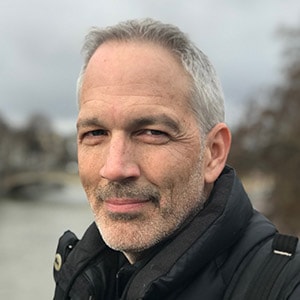 Michael Despines has served as executive director of the Snow Leopard Trust since 2016.
Despines has 30 years' experience as a nonprofit leader and manager and spent eighteen years in Africa promoting community recovery and development. As a regional director, he supervised multi-country portfolios that included Rwanda, Burundi, DR Congo, Tanzania, Congo Brazzaville, Pakistan, India, Afghanistan and Mongolia.
As vice president for international programs at the Institute for Sustainable Communities, Despines managed its international portfolio in China, India, Bangladesh and Serbia, overseeing programs focused on urban sustainability, climate mitigation and resilience, sustainable manufacturing, and civil society capacity building. Despines has worked with Environment America and Clean Air-Cool Planet, and spent a year with Friends of the Earth, advocating Congress for sound U.S. policy to address the impacts of climate change.
Despines holds a B.S in electrical engineering, a B.A. in general arts and science, and a Masters in international management
---
Susan Din
Private Sector Partnerships and Operations Manager, Tent Partnership for Refugees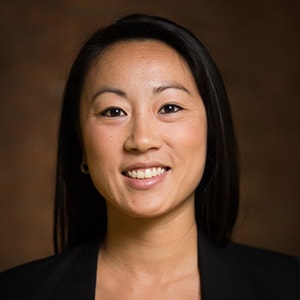 Susan Din is the private sector partnerships and operations manager at the Tent Partnership for Refugees, a global network of 100+ companies working to address the global refugee crisis.
Prior to joining Tent, Din worked for the United Nations High Commissioner for Refugees as a reporting and external relations officer in Cameroon, covering the humanitarian operations in response to the conflicts in Nigeria and the Central African Republic. Previously, Din served as an executive assistant in the Office of the U.S. Ambassador to the United Nations at the U.S. State Department. She has also served in various roles at the International Rescue Committee, Talent Beyond Boundaries, the Clinton Foundation, and the White House.
Din has a Master of Public Administration from Columbia University's School of International and Public Affairs, and a BA in foreign affairs from the University of Virginia.
---
Gabrielle Fitzgerald
Founder & CEO, Panorama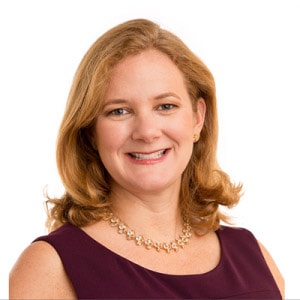 Gabrielle Fitzgerald focuses on designing and driving strategies that measurably impact people, organizations and countries. She is the founder and CEO of Panorama, an action tank dedicated to helping ambitious leaders solve global problems. For more than two decades, Fitzgerald has led teams and collaborated with partners to spark global change. Prior to founding Panorama, she directed the $100 million Ebola program at the Paul G. Allen Family Foundation, investing in creative approaches to combat the Ebola outbreak in West Africa. Fitzgerald previously served as the director of Global Program Advocacy at the Bill & Melinda Gates Foundation, leading the team that advanced policy and advocacy agendas for the organization's global issues. In 2014, she won the Gold Medallion award from Johns Hopkins Bloomberg School of Public Health's Center for Communication Programs for her leadership on malaria. Earlier in her career, Fitzgerald led the public affairs strategy for HIV/AIDS at the U.S. Agency for International Development and served as the communications director for the U.S. Committee for Refugees. She also served as a speechwriter for President Clinton at The White House. She is the chair of the board of the Washington Global Health Alliance, and serves on numerous advisory committees and panels. Fitzgerald holds a MPA from the Maxwell School at Syracuse University and a bachelor of arts from American University in Washington, D.C.
---
Diana Fletschner
Senior Director of Research, Monitoring and Evaluation, Landesa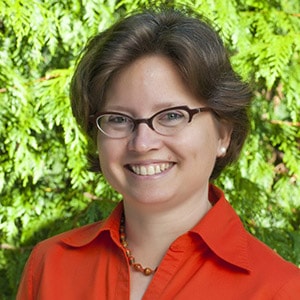 Diana Fletschner provides direction and leadership for Landesa's global Research, Evaluation, and Learning efforts. She is a development economist with over 20 years of experience working across the globe to address some of the critical constraints that disproportionately affect the rural poor: inadequate access to credit, limited access to information, insecure land tenure and rights, and discriminatory social norms. All along she has emphasized the importance of engaging in a gender-responsive manner, and paying special attention to women's preferences, needs, and the environment in which they operate. She has done this through teaching, facilitating, conducting research, designing programs and tools, monitoring and evaluating interventions, and leading strategic advocacy efforts to generate, disseminate and apply data and evidence to addressing these constraints.
Diana has taught, done research and worked with governments and civil society organizations at the global, continental and country levels. The latter includes experience in China, Colombia, Ethiopia, Ghana, Kenya, India, Mali, Nicaragua, Paraguay, Peru, Russia, Rwanda, Tanzania, Uganda, Vietnam, and the U.S. Diana has published extensively and taught courses on economics, international development, quantitative methods, and gender and development at universities within the U.S. and Latin America.
---
Chitra Hanstad
Executive Director, World Relief Seattle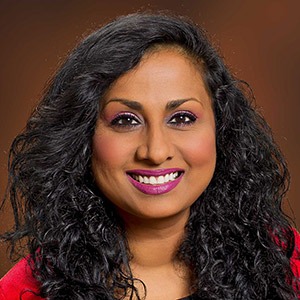 Chitra Hanstad serves as the executive director for World Relief Seattle, the largest refugee resettlement and services agency in Washington state. Previously, she spent one year in India consulting for Justice Ventures International (an anti-trafficking organization), working on strategic planning and fund development. Prior to that she was a philanthropic advisor for The Seattle Foundation and managed the foundation's scholarship program. Hanstad holds a Master of Arts degree in marketing communications from Wheaton College and a Master of Science degree in international development from Eastern University. She also recently completed a certificate in social innovation through the University of Washington as a Raikes Foundation Scholar. Hanstad has served on many boards including Landesa, Covenant World Relief & Urban Impact, and volunteers with The Stability Network.
---
Yawa Hansen-Quao
Executive Director, Emerging Public Leaders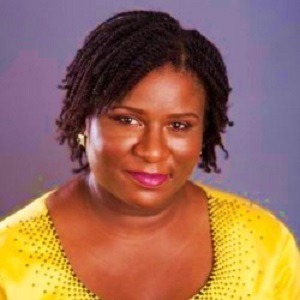 Yawa Hansen-Quao is the executive director for Emerging Public Leaders, the founder of Leading Ladies' Network, and a co-founder of Impact Hub Accra. She attended Ashesi University College and currently serves on their Board of Directors.
Through these organizations, Hansen-Quao works to promote the expansion of women-led and women-owned businesses with high growth potential through education, networking, mentoring, and exposure to investment resources. She is convinced that African women and girls are compassionate changemakers who, with proper support, could help accelerate Africa's growth story.
Hansen-Quao is a Global Mentor at the IAC Women's Entrepreneurship Institute at the Georgia Tech University and a member of the African Leadership Network. She is a member of the World Economic Forum's Global Shapers Community, and previously served on their board. Hansen-Quao served as a leadership consultant to UN Women helping to develop leadership curricula to enhance the capacity of women leaders in East and Southern Africa. She holds a Master's in Gender, Peace & Security from the Kofi Annan International Peacekeeping Training Center, Honors studies in Entrepreneurship & New Product Development at the American University of Rome, and a BSc in Business Administration from Ashesi University College.
---
Margaret Henry
Director of Sustainable Agriculture, PepsiCo
Margaret Henry grew up on a dairy farm in the rural U.S. and has woven together a varied career in government, non-governmental organizations, and the private sector, around making global food systems more sustainable.
She currently oversees PepsiCo's sustainable agriculture work for North America, focusing on rolling out the Sustainable Farming Initiative and implementing the Performance with Purpose commitments. Henry previously came from the Sustainable Food Lab, a network coalition of businesses and NGOs. Before that she spent six years as director of sustainability & CSR for Sodexo, managing North American sustainable sourcing. Henry also previously worked at USAID and World Wildlife Fund.
She has a BA and BS from Brown University, training from Massachusetts Institute for Technology in System Dynamics, and a Master's degree from Princeton University in science, technology, and environmental policy.
---
Andrea Jones
Program Associate, International Programs, Conrad N. Hilton Foundation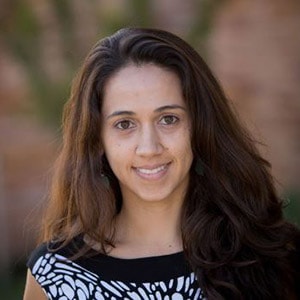 Andrea Jones is a key designer and implementer of the Conrad N. Hilton Foundation's Safe Water Strategy that aims to accelerate coverage of safe, reliable and affordable water services across six countries in sub-Saharan Africa. Andrea has worked in the non-profit sector for more than 10 years, dedicated to improving the well-being of vulnerable populations in the United States and globally through policy- and systems-level change. Before joining the Safe Water team, Jones supported the Foundation's domestic programs, notably researching the policy implications of health care reform in California. Previously to the Hilton Foundation, Jones spent three years at Link TV, a public media organization, where she secured funds for broadcast programs that educate and activate the public to take action on critical domestic and international issues. Jones's experience extends to community outreach, advocacy, policy research and analysis, and project management. She holds a Bachelor's degree in international development and a Master's degree in public policy from UCLA.
---
Liz Kellison
Gender Lead, Financial Services for the Poor, Bill & Melinda Gates Foundation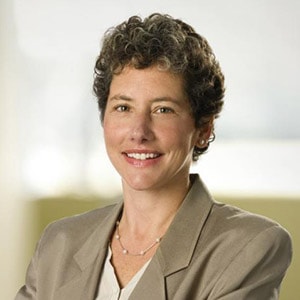 Liz Kellison, gender lead for the Financial Services for the Poor (FSP) team, leads the work to increase low-income women's economic empowerment through access to and usage of digital financial services. The FSP team works with a wide range of public and private sector partners to foster the development of digital payment systems – such as mobile money – that can reach hundreds of millions of people with the financial tools they need to mitigate risks and capture opportunities to move out of poverty.
Prior to joining the foundation, Kellison was instrumental in launching and managing WebJunction.org, a learning portal for public library staff run by OCLC, the world's largest nonprofit library cooperative. Before WebJunction, Kellison was vice president of business development at Quisic, an online business and management education company, serving top business schools and global 1000 corporations. She earned a B.A. in Russian language and literature from Williams College, and an M.A. in Slavic literature from UNC-Chapel Hill, and struggles to speak Russian as well as she used to.
---
Sadaf Khan
Senior Program Officer, PATH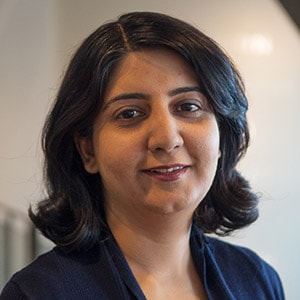 Sadaf Khan, DrPH, MBBS, MPH, has more than 15 years of experience in international public health and a strong track record of developing, managing, and evaluating field programs in maternal and child health internationally. She is a senior program officer at PATH, where her work has focused on research and programming around technology and service innovations, and capacity-building for improving maternal and child survival, scaling up maternal immunization, prevention and management of perinatal infections, social and behavior change communication for improving health services uptake, and introduction and scale-up of new family planning methods. Dr. Khan also provides technical guidance and support to country offices on research and program activities pertinent to maternal and child health and reproductive health, as well as scientific leadership, oversight, and management of field studies and research involving human subjects. Her country experience includes research and program experience in Bangladesh, Cambodia, Ghana, India, Pakistan, the Philippines and Uganda. She holds a Doctorate and Master of Public Health degrees from The Johns Hopkins University and a Bachelor of Medicine, Bachelor of Surgery (MBBS) from Dow Medical College, University of Karachi, Pakistan.
---
Marty Kooistra
Board Member, Global Washington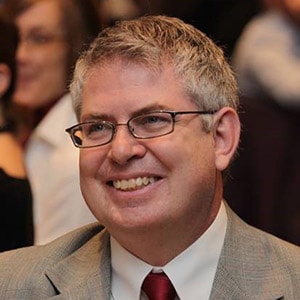 Marty Kooistra is the executive director of the Housing Development Consortium of Seattle-King County, a 170-member association focused on affordable housing. Kooistra began his career as founder and CEO of a successful diversified construction business and, after earning a degree in social work, discovered the affordable housing sector offered a natural fit for his twin passions. He has been a champion of community revitalization, strategic alliances, and affordable housing for 30 years, serving in staff and board leadership roles both domestically and globally. When awarded an Archibald Bush Foundation Leadership Fellowship for study at the Joint Center for Housing in the Graduate School of Design and the Kennedy School of Government at Harvard University in the early 2000s, he worked with a kindred spirit, Professor Jane Wei-Skillern. Her research on networked non-profits struck a chord, and Kooistra has been sharing the value of, and leadership principles for, networked non-profits ever since.
---
Niketa Kulkarni
Senior Research and Evaluation Specialist, Landesa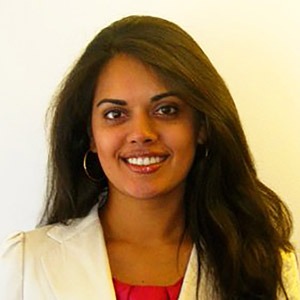 Niketa Kulkarni is a senior research and evaluation specialist at Landesa, a non-governmental organization focused on improving the security of land rights for the world's poorest women and men across the globe. Kulkarni leads the design and implementation of gender-sensitive research and evaluation activities to enhance knowledge about women's land rights and improve the gender responsiveness of program design. She brings over ten years of experience in international development, advanced skills in field-based research and analytical methods, and a deep passion for access to justice and socio-legal issues. Her current focus tends to be on women's land rights trends in India, but she has also implemented research throughout South Asia, Africa, and South America. Kulkarni holds a Masters in quantitative analytical methods from Columbia University, a J.D. from the University of Michigan Law School, and a Masters in South Asian studies from the University of Michigan.
---
Leslie Llado
Program Sustainability Manager, Splash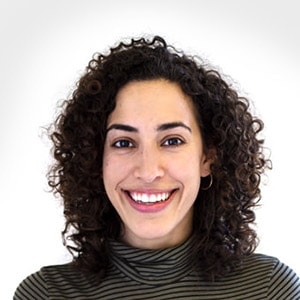 Leslie Llado joined Splash in October 2017 as its program sustainability manager, with responsibility for ensuring that Splash's global water, sanitation, and hygiene projects last long-term. She has nine years of experience working on sustainable water resource initiatives, including five years focused on projects in rural Ethiopia with A Glimmer of Hope Foundation. At Glimmer, Llado developed and managed a $6 million annual portfolio that included large donors like USAID, IKEA Foundation, and charity: water. She also led programmatic initiatives ranging from creation and implementation of targeted capacity building programs for local sub-grantees to an overhaul of Glimmer's database of 10,000+ projects in Ethiopia. Llado is a trained hydrogeologist (B.S.) and environmental scientist (M.S.) who is passionate about working with local stakeholders to solve complex problems.
---
Robert Long
Senior Conservation Scientist, Woodland Park Zoo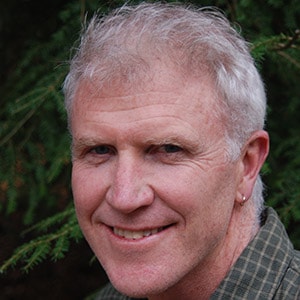 Dr. Robert Long is a senior conservation scientist at Woodland Park Zoo in Seattle, and an associate research faculty-member in the School of Environmental and Forest Sciences at the University of Washington. His primary responsibilities include coordinating carnivore research and conservation projects associated with the zoo's Living Northwest Program. Long has twenty-plus years of experience studying a variety of species, most recently wolverines. He holds degrees from Humboldt State University, the University of Maine, and the University of Vermont. In 2008 he co-edited the book Noninvasive Survey Methods for Carnivores.
Long is currently collaborating with Microsoft Research on a number of conservation-technology projects, including a device to increase the success of camera-trap surveys of rare species in inaccessible locations, and a machine learning effort that will facilitate automated classification of wildlife in camera-trap images.
---
Andres Manzano Gomez
Senior Product Manager, Remitly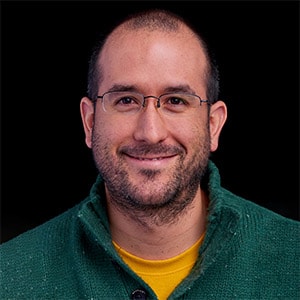 Andres Manzano Gomez is a senior product manager of international expansion at Remitly, the largest digital remittance provider in the United States. In his short time at Remitly, Manzano Gomez has led the launch and/or expansion of Remitly's services in over 30 remittance-receiving countries, and unlocked access to the $118.9 billion of remittances these new destination countries represent. Prior to Remitly, Manzano Gomez worked at Amazon for four years in international expansion and payments. Born and raised in Mexico City, he moved to the U.S. in 2012 to pursue an MBA and Master of Science in engineering at the University of Michigan.
---
Suzanne Mayo Frindt
President & Chief Executive Officer, Ex-Officio Member of the Global Board of Directors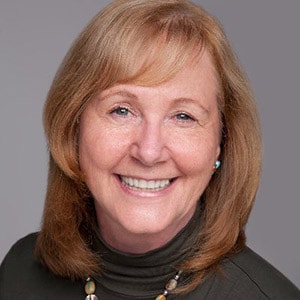 Suzanne Mayo Frindt joined The Hunger Project as president & CEO in May 2017. Frindt brings years of experience working with top executives, along with astute financial and fundraising skills, and a deep understanding of The Hunger Project's work, having been an investor and partner for the past 25 years. As co-founder of leadership development and education firm 2130 Partners, Frindt has over 25 years of experience in diverse environments. Frindt also served as a group chair for Vistage International, a professional organization dedicated to increasing the effectiveness and enhancing the lives of chief executives. Frindt was tapped by the U.S. State Department to address the 2006 Middle East and North Africa (MENA) Businesswomen's Summit in Abu Dhabi, U.A.E. From 1992-1999, Frindt was a founding principal of Communities Unlimited, a satisfaction research firm that brought the power of data and research to companies interested in improving the quality of their customers' experience. In her pre-entrepreneur days, Frindt held executive leadership positions in a variety of business units at CWS, a diversified real estate investment management company, during a high growth decade for the firm. She holds an MBA from the University of California, Irvine.
---
Jane Meseck
Senior Director, Tech for Social Impact, Microsoft Philanthropies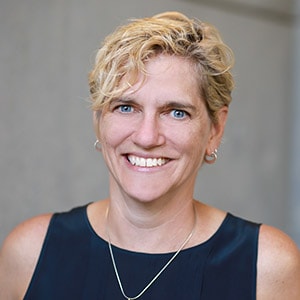 Jane Meseck is the senior director of Global Programs and Partnerships for Microsoft Philanthropies, focused on driving digital inclusion and non-profit empowerment around the world. For over 20 years, Meseck has been a fixture in the non-profit tech segment, helping to create the Nonprofit Technology Network and growing a supportive community of non-profit tech geeks, and accelerating TechSoup's growth as the premier global online non-profit resource. She led the development of Microsoft Philanthropies' new Humanitarian Action initiative to help those communities impacted by natural and man-made crisis to respond and rebuild. In 2017, Meseck helped create Microsoft's Tech for Social Impact team, bringing together the best of Microsoft's commercial ecosystem with renowned philanthropy programs. Outside of work, Meseck volunteers for a number of non-profit organizations, including Seattle Humane Society and Global Washington.
---
Dena Morris
President & CEO, Washington Global Health Alliance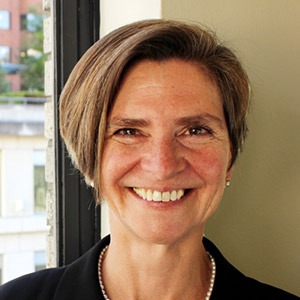 Dena Morris joined the Washington Global Health Alliance as president and CEO in April 2017. She leads the development of the WGHA's strategic and operating plans while advocating across a diverse community of stakeholders and policymakers.
As Washington, D.C., director for the U.S. Centers for Disease Prevention and Control, Morris led CDC's Congressional engagement and was part of senior leadership. Under her leadership, the agency secured emergency appropriations to fund the response to the Zika virus, defended its opioid prescribing guidelines, and worked with Congress and stakeholders through the Flint, Michigan, water contamination discovery and response.
Morris went to CDC from Capitol Hill, where she led the policy team for U.S. Senator Richard Durbin, senior member of the Senate Leadership for nine years. Before joining the Senate, Morris was senior vice president of FaegreBD, a D.C.-based consulting firm. As co-chair of the health and disability rights practice team, she led federal work for the 1999 Women's World Cup, the 1996 Atlanta Paralympic Games, the Autism Society of America, and Parent Project Muscular Dystrophy.
Morris earned a bachelor's degree at Indiana University and a master's in public policy at Georgetown University.
---
Heidi Nakamura
Global Health Director, Adara Development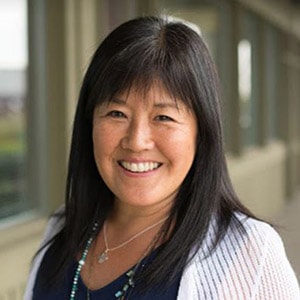 Heidi Nakamura has over 33 years of neonatal nursing experience. She has held various roles through the course of her career, previously serving as a long-standing clinician, leader, and role model at the University of Washington Medical Center neonatal intensive care unit. With a deep passion for serving those in need, Nakamura was dedicated to her patients and families and has cared for thousands of babies. Her passion and expertise led her to live in India for a year in 1992 to assist with the planning and development of an intensive care nursery. As this experience intensified her interest in global health, she began working with Adara Development as a recurring international medical volunteer in 2005 to educate and knowledge share at a low-resource hospital in Central Uganda. Heidi accepted a full-time leadership role in 2017 as Adara's Global Health Director in charge of the design and implementation of clinical programs in maternal, newborn, and child health in Uganda and Nepal.
---
Dave Neiswander
CEO, World Bicycle Relief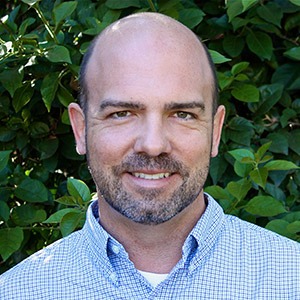 Dave Neiswander, the CEO of World Bicycle Relief (WBR), brings intimate knowledge of WBR's on-the-ground operations, implementation environments, and target markets. Neiswander has promoted a renewed emphasis on sustainable and quantifiable impact, as well as operational excellence, while building the foundations for growth. Under his leadership, the organization has grown nearly 19 percent, and as importantly, is dramatically expanding access to education, health services, and livelihoods for WBR's target communities.
Neiswander took on the position of CEO after serving for nine years as WBR's first director for Africa, based in Zambia for six years and South Africa for three years. During this critical time of growth for the organization, Neiswander helped establish and refine foundational elements, including establishing the supply chain, designing programs, creating partnerships, coordinating with host-country governments, launching new country programs, monitoring results, engaging end-users, and creating the vision for WBR's Buffalo Bicycle social enterprise operations. Prior to joining WBR, Neiswander had a 15-year career in investment banking and was a senior vice president at FBR Capital Markets in Washington, D.C. Neiswander has a BSc in business from Miami University in Oxford, Ohio.
---
Min Pease
Director, Impact Funding, Echoing Green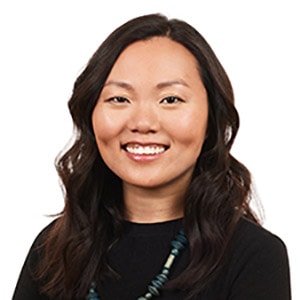 Min Pease leads Echoing Green's impact investing program. She provides capacity building support to Fellows seeking or receiving investment and engages investors in the Echoing Green community. She also manages research and data sharing to elevate the profile of emerging social entrepreneurs, highlighting trends in early stage investment and support. Previously Pease worked at the Global Impact Investing Network, researched economic and workforce development issues, consulted in impact investing, and received a Fulbright. She has a BA in economics from Whitman College and a MSc in development management from the London School of Economics and Political Science.
---
Eric Rasmussen
CEO & Chairman of the Board, iRespond Global
Eric Rasmussen, MD, MDM, FACP, is the CEO and Chairman of the Board for iRespond Global. iRespond Global is a Seattle-based NGO dedicated to providing quick, simple, federated, encrypted, no-touch, anonymous, and GDPR-compliant biometric identity for at-risk and highly vulnerable populations.
Rasmussen is a board-certified internal medicine physician with both undergraduate and medical degrees from Stanford University and a European Master's degree in disaster medicine from the UN World Health Organization's affiliate CEMEC. He was elected a fellow of the American College of Physicians in 1997 and a fellow of the Explorer's Club in 2014.
Rasmussen is currently a research professor in Environmental Security and Global Medicine at San Diego State University and an instructor in disaster medicine at both the International Disaster Academy in Bonn, Germany and the Institute for Disaster Preparedness at Tsinghua University in Beijing, China. He serves as Permanent Advisor to the UN Secretary-General's High Level Expert Panel on Water Disasters and has been a member of the US National Academy of Science's Committee on Grand Challenges in Global Development since 2012. He also spent nine years as a Principal Investigator in humanitarian informatics for the Defense Advanced Research Projects Agency (DARPA).
---
Patty Russell
Managing Director, Russell Advisory Services, LLC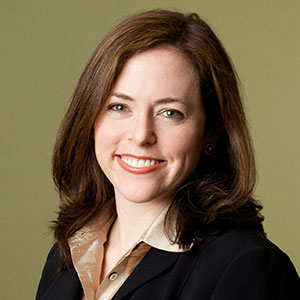 Managing Director, Russell Advisory Services, LLC
Patty Russell has more than 15 years of experience working in strategic planning and evaluation in the social sector. As founder of Russell Advisory Services consultancy, she works with private, corporate, and community foundations to develop data-driven philanthropic strategies on issues ranging from educational attainment and affordable housing to global health and development. Russell also partners with corporate leaders to develop shared value strategies that align strong business outcomes with measurable social impact.
Previously, Russell was a managing director with FSG, a mission-driven consulting firm that works with clients to achieve large-scale, lasting social change. At FSG, she led the Catalytic Philanthropy practice, advising foundations on strategy, program design, evaluation, and operational improvement. Russell has blogged and written extensively on philanthropy and shared value, including articles in Stanford Social Innovation Review and Forbes. She holds a BA from Middlebury College and an MBA from the Tuck School of Business at Dartmouth.
---
Steve Schmida
Co-Founder and Chief Innovation Officer, Resonance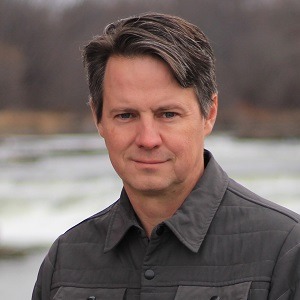 Steve Schmida is the co-founder and Chief Innovation Officer of Resonance, a frontier markets solutions firm. Working out of the spare bedroom of his home, Schmida, together with Nazgul Abdrazakova, bootstrapped Resonance into an award-winning global consulting and advisory firm with more than 70 staff worldwide. The organization has offices in Vermont, Washington, DC, Seattle, and Manila. Resonance clients include Fortune 500 companies and international donor agencies, along with leading nonprofits and foundations.
As Chief Innovation Officer, Schmida is responsible for working with Resonance staff, clients, and partners on the development of new products and services designed to drive meaningful impact in frontier markets. His writings have appeared in the Stanford Social Innovation Review, Medium.com, The Huffington Post, and The Moscow Times.
Schmida has worked in more than 40 countries across Africa, Asia, Eurasia, Latin America, and the Middle East. Prior to founding Resonance (formerly SSG Advisors), Schmida lived and worked for eight years in Russia and Central Asia, where he established and led programs for the Eurasia Foundation and the National Democratic Institute. Fluent in Russian, he holds a Master's degree from the Fletcher School of Law and Diplomacy at Tufts University.
---
Ted Schmitt
Principal Business Development Manager, Vulcan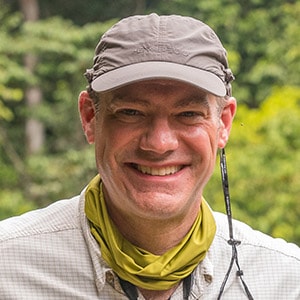 Ted Schmitt is a principal business development manager for conservation technology and related philanthropic initiatives for Vulcan. He works extensively in Africa with field organizations applying technology to securing and managing protected areas. Prior to joining Vulcan, Schmitt was a senior program officer at the United States National Academies of Science. He served as business development director at several technology start-ups in Germany, Sweden, and the United States, leading the application of technology for impact on a range of issues. He started his career as a software engineer for IBM, earning patents and several technical achievement awards. Schmitt holds a Master of Arts in international science and technology policy from George Washington University, a Bachelor of Science in electrical engineering, and a Bachelor of Arts in German from Purdue University. He currently serves as vice president of the Conservation Technology Working Group at the Society for Conservation Biology.
---
Nicky Smith
Executive Director, International Rescue Committee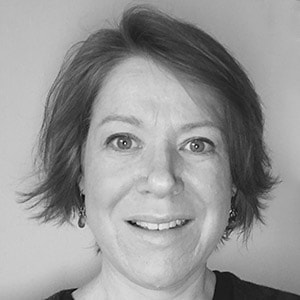 Nicky Smith is the executive director of the International Rescue Committee (IRC) in Seattle. The IRC in Seattle provides opportunities for refugees, asylees, victims of human trafficking, survivors of torture, and other immigrants to thrive in America. Smith has more than 25 years of progressively responsible professional experience with non-governmental organizations in crisis-affected countries, of which 12 years were spent in conflict and post conflict settings. Prior to her role at IRC in Seattle, Smith was responsible for establishing and managing the IRC's new country programs. Her areas of expertise include emergency preparedness and response, country-program management, refugee policy and advocacy, and strategy and change planning.
Smith joined the IRC in 2003. From 2007 to 2010, she was a member of the organization's Washington, D.C. team, working to educate policy makers and the public about the importance of providing resources for humanitarian and development assistance in Africa and Asia, and promoting programs that prevent violence against women and girls. From 2003 to 2007, she worked in some of the organization's most sensitive situations, including managing its single largest country program, Sudan, and serving as country director in Liberia during a key moment in the peace process. Before joining the IRC, Smith worked for almost 10 years with Doctors Without Borders and Children's Aid Direct in the Democratic Republic of the Congo, Rwanda, Burundi, Afghanistan, Somalia, Iraq, Pakistan and Nepal, among other countries.
---
Michele Storms
Deputy Director, ACLU of Washington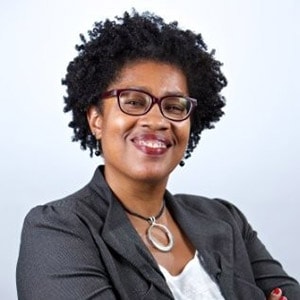 Michele Storms currently serves as deputy director of the ACLU of Washington. Before joining the ACLU, Storms spent ten years as executive director and assistant dean for public service of the W. H. Gates Public Service Law Program at the University of Washington School of Law. She earned her Juris Doctor from Gonzaga University School of Law and a Bachelor of Arts in English from Loyola Marymount University.
---
Haris Svaraka
Fueling Operations Manager, Swissport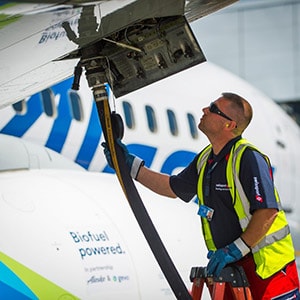 Haris Svaraka is the fueling operations manager at Swissport. Originally from Bosnia and Herzegovina, Svaraka fled Bosnia in 1992 to escape the war. A refugee, he lived for a year in Croatia and six years in Germany. From Germany he moved to Washington State in 1999. He spoke no English and knew no one when he arrived, but the International Rescue Committee helped him obtain employment with Swissport as a baggage handler at the Sea-Tac Airport. Eventually Svaraka moved into Swissport's fueling department, where he currently works as operations manager. He will forever be thankful to the IRC for helping him when he needed it most.
---
Ada Williams Prince
Program Strategy Lead, Pivotal Ventures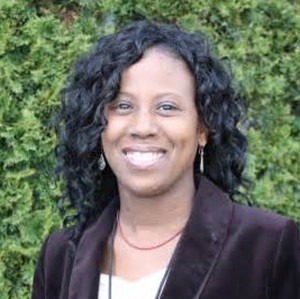 Ada Williams Prince is currently program strategy lead for Pivotal Ventures, Executive Office of Melinda Gates. Before joining Pivotal Ventures, Prince was a program officer with the Marguerite Casey Foundation and the director of policy for OneAmerica, where she helped build its immigrant integration strategy, worked on its education portfolio for K-12 racial justice, and spearheaded internal planning of a gender equity policy. Prince has also worked with the Women's Refugee Commission in New York City as a senior advocacy officer. She has also worked at the International Rehabilitation Council for Torture Survivors, Save the Children UK, Refugees International, and the Office of Foreign Disaster Assistance/USAID. She is a current board member of the Women's Funding Alliance and iLEAP and has served as chair of the Board of Directors of Wandsworth Women's Aid UK, a domestic violence shelter. She previously served on the board of directors of Neighborhood House and on the board of the Refugee Women's Alliance (Seattle). Prince holds a Bachelor of Arts degree from the School for International Training and a Master of Arts in development studies from Bradford University.
---
KJ Zunigha
Research & Impact Team, Global Partnerships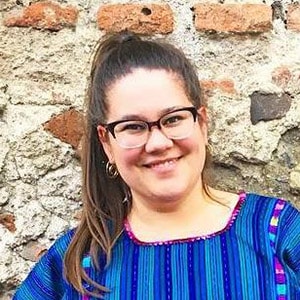 KJ Zunigha works within the Research & Impact Team at Global Partnerships (GP), a Seattle-based impact investor that invests in microfinance, agriculture, energy, and health sectors across Latin America and sub-Saharan Africa. Zunigha is responsible for evaluating the social impact of GP's investments through the screening of potential investees and the ongoing monitoring of social impact and performance across GP's portfolio of 70+ social enterprises. Prior to Global Partnerships, Zunigha worked in monitoring and evaluation at PATH. She is a double Seattle University grad, receiving her BA in International Studies and Spanish ('10) and Master of Public Administration ('15).