Speaker Bios
---
Akhtar Badshah, PhD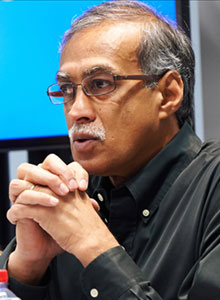 Akhtar is founder and CEO of Catalytic Innovators Group, a consulting firm focused on accelerating social impact. Most recently, Akhtar led Microsoft global philanthropic efforts where he administered the company's global community investment and employee programs that included: monetary grants, software and curriculum donations, technology solutions and employee volunteer hours, supporting programs and organizations that address the needs of communities worldwide.
Before joining Microsoft, Akhtar was the CEO and president of Digital Partners Foundation, a Seattle-area nonprofit whose mission is to utilize the digital economy to benefit the poor. He has also taught architecture and urban development at MIT, his alma mater, and has lectured at numerous universities around the world. Akhtar has authored Our Urban Future: New Paradigms for Equity and Sustainability, co-authored Technology at the Margins – How IT Meets the Need of Emerging Markets and co-edited Connected for Development – Information Kiosks for Sustainability. He has published numerous articles in international journals on CSR, ICT4D, megacities and sustainability, housing, and urban development, and blogs on Huffington Post.
Akhtar is the Vice Chairman of the Board of Council on Foundations, he is the Chairman of the Telecentre.org Foundation, and also serves on the Advisory Board of the US Chamber's Corporate Citizenship Center. He has served on the Boards of the United Way King County and Youth Empowerment and Sustainability and on the Advisory Board at the World Affairs Council, Santa Clara University Center for Science and Technology, and Global Washington.
---
Kevin Baldwin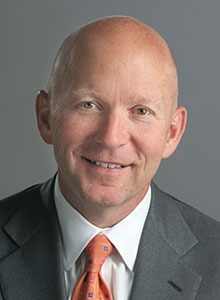 Kevin is PwC's Market Managing Partner for the Pacific Northwest where he provides overall leadership to a diverse group of professionals providing assurance, tax and advisory services to clients throughout the region. Kevin's client responsibilities have taken him across the United States as well as abroad with his career devoted to serving organizations in the health and human services sector with emphasis on assisting clients align their strategy, operations and technology.
Throughout his career, Kevin has worked in government, the private sector and has been a successful entrepreneur. His clients have ranged from Fortune 20 companies and community hospitals to rural clinics and NGOs. One of the most gratifying experiences Kevin has had in his 25-year professional career was his multiple months spent in rural China where he worked with an NGO on their initiative to improve income generation programs for children and families impacted by HIV/AIDS. His perspectives on life were forever altered.
Kevin is on the Executive Committee of the Seattle Metropolitan Chamber of Commerce and a board member of the Washington Biotechnology & Biomedical Association. He is also a Fellow and Advanced Member of the Healthcare Financial Management Association. Before calling Seattle home three years ago, Kevin held various leadership positions within PwC while in San Francisco, Dallas and Atlanta.
---
Susan Beverly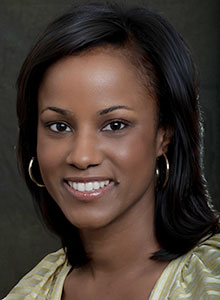 Susan is the Director of Global Citizenship and Policy at Abbott where she is responsible for developing and advancing the company's citizenship strategy around the world. She is part of the leadership team that launched Abbott's shared value strategy, a core tenet of the company's approach to citizenship that aims to advance Abbott's business by solving critical social issues at scale. Susan is also responsible for the company's stakeholder engagement strategy, sustainability issues management, citizenship communications and reporting, and other outreach efforts that help elevate Abbott's reputation as a socially responsible organization.
Susan joined Abbott in 2001, and prior to working in Global Citizenship and Policy, she was Senior Manager, Proprietary Pharmaceuticals. She has also served on Abbott's Corporate Communications team. Before joining Abbott, Susan spent three years at Edelman Worldwide, where she managed reputation management and media relations programs for a number of Fortune 500 companies. She also worked as a legislative assistant in the communications office for Senator Edward M. Kennedy, United States Senate.
Susan received a bachelor's degree in journalism from Howard University in Washington, D.C., and currently resides in Chicago.
---
Ed Bland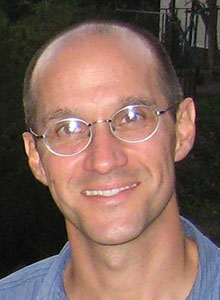 Ed is an independent consultant for the Housing Finance Group at Habitat for Humanity International where he directs strategic projects to launch, deploy and extend Microbuild, Habitat's $100 million housing microfinance fund. Prior to this, he served as the President and COO of Unitus.
Before joining Unitus, Ed was General Manager of Global Marketing for Xbox, leading Microsoft's global marketing efforts for its $2 billion games businesses and directing U.S. sales and retail channel marketing activity. Before joining Microsoft in 1996, he served as a Publishing Executive at Time, Inc. and was a Banker at Manufacturers Hanover Trust.
Ed is a visiting lecturer at the Kellogg School of Management and the University of Washington. He holds an M.B.A. from the Yale School of Management and a B.A. from Bowdoin College.
---
Peter Blomquist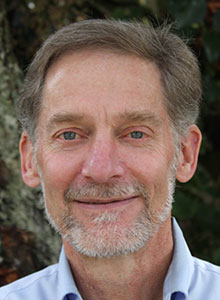 Peter is the principal of Blomquist International, a consulting business, and previously worked for Mercy Corps, Global Partnerships, the Starbucks Foundation and CARE. He is also an Instructor at Seattle University where he teaches classes on global citizenship, global civil society and social media. In addition, he leads the Global Awareness Program (GAP) at SU, and coordinates internship placements for the Department of International Studies.
---
Therese Caouette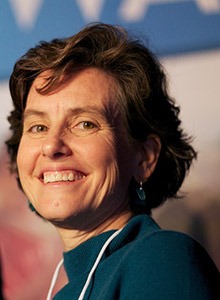 Therese is Executive Director of Partners Asia, providing small community grants to marginalized communities in Myanmar and in neighboring countries. She has worked with refugees, migrants and displaced persons in Southeast Asia for more than 30 years. Her work focuses on enhancing leadership in communities and is grounded in a human rights-based approach.
Therese has a master's degree in Public Health from Chulalongkorn University in Bangkok and is currently on faculty with University of Washington, Seattle University and Thammasat University in Thailand.
---
Paula Clapp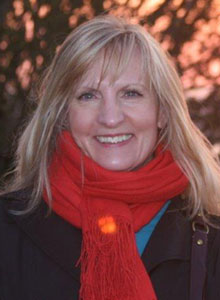 Paula co-founded Global Partnerships in 1994 with her husband, Bill Clapp, to promote economic opportunity for people living in poverty in Latin America. In 2007, Paula and Bill started the Seattle International Foundation to promote international development awareness and philanthropy in Seattle.
Paula's current interest is raising awareness of sex trafficking, both internationally and locally. She is an investor in the movie SOLD and is a co-founder of the local nonprofit StolenYouth. In addition, Paula has served on the boards of Make-A-Wish Foundation, OneWorld Now!, the Medina Foundation and the Vestry of Saint Mark's Cathedral, and has volunteered with Women's Funding Alliance, Accion U.S. and Habitat for Humanity. She is also a founding member of the Washington Women's Foundation.
Paula holds a master's degree in counseling and worked as a middle school counselor. She received the Women of Valor award from U.S. Senator Maria Cantwell and is the proud grandmother of four wonderful grandchildren.
---
Kate Cochran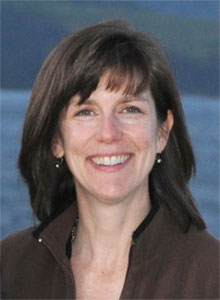 Kate is a fierce believer that global poverty is not inevitable and that market forces and individual resolve are some of the sharpest tools available to us in that fight. For the past ten years, she has held leadership positions in international development organizations providing financial services and access to higher education to millions. Most recently, she served as COO for Vittana, directing strategy for creating student loan markets in developing countries.
Kate is a founding Board member and currently Board Chair of Upaya Social Ventures. In addition, Kate is a Senior Advisor at the Global Philanthropy Group, providing counsel to clients on maximizing their philanthropic efforts. She holds a BA from Stanford University and an MBA from UCLA Anderson.
---
Debora Comini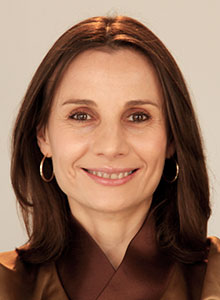 Debora is the UNICEF Deputy Regional Director for Latin America & Caribbean, based in Panama and covering 24 country offices in the region. She has been working with UNICEF since 1991 and has held a number of senior positions including: UNICEF Representative in Nicaragua, in Macedonia and in Venezuela; UN Resident Coordinator in Mongolia; and Planning Adviser for Latin America & Caribbean. She has also worked in Bolivia as a Project Officer in charge of health and microcredit activities, and in UNICEF's New York Headquarters as a Programme Funding Officer and as a Research Assistant in the office of the Executive Director.
Debora holds an MA in Economics from Columbia University, New York, and a BSc in Economics from University College London. She is a national of Italy.
---
Lukasz Czerwinski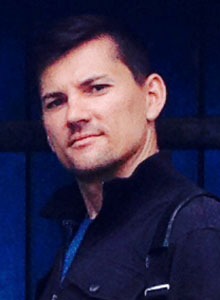 Lukasz is Deputy Director of Program Partnerships at Landesa. From his days as a Peace Corps volunteer to his time with Population Services International (PSI), Lukasz brings more than ten years of experience in strategic planning, internal and external stakeholder management, fundraising and development, market assessment, and advocacy and communication.
In addition, Lukasz has a passion for working with business, government and communities to create economic value or "shared value" for all stakeholders by addressing the needs and challenges of society.
---
Patricia Devereux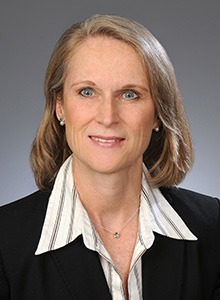 Patricia is a Senior Advisor at the MasterCard Center for Inclusive Growth where she provides guidance on its evolving mission and portfolio of research and philanthropic investments. Prior to this role, Patricia was Executive Director, Global Philanthropy where she oversaw partnerships with global and national charitable organizations, employee volunteerism and disaster-relief efforts. She was also instrumental in the creation and launch of the MasterCard Foundation in 2006.
Patricia holds a bachelor's degree in English from Cook College, Rutgers University and an MBA in Finance from Pace University's Lubin School of Business.
---
Emer Dooley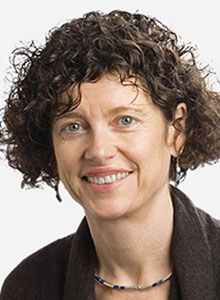 Emer serves as adjunct faculty in technology strategy, entrepreneurship, venture capital and global health for the University of Washington Foster School of Business. She works with the Buerk Center for Entrepreneurship, involving students in all aspects of company creation, technology commercialization and investment.
Outside university work, Emer is the Executive Director of the Alliance of Angels Seed Fund, a $4.4 million fund that has invested in 16 local startups. She is on the board of the Washington Research Foundation, ARCS and a past board member of Social Venture Partners and Julep.
A former computer designer, Emer is passionate about early science and math education. She holds BSc and MEng degrees from the University of Limerick, and an MBA and PhD from the University of Washington.
---
Peter Drury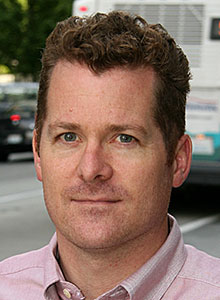 Peter is a seasoned nonprofit executive, strategist and fundraiser. He is Director of Strategy for Splash, a quickly scaling social enterprise that replicates successful international business practices to secure clean water for kids globally. Peter is also a popular instructor at the University of Washington and Seattle University, where he teaches leadership and strategy courses for the philanthropic sector.
He holds MBA, MSW and M.Div degrees from Seattle University, the University of Illinois and Yale University. Peter is creator of the "Beyond Cash" Fundraising Management Dashboard, a field-leading tool, and is highly valued for bridging the Finance-Fundraising communication divide effectively.
---
Mark Ferdig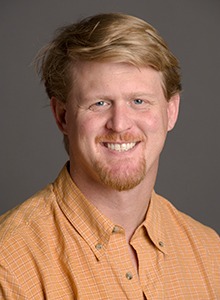 As a Senior Team Leader on Mercy Corps' Strategic Response and Global Emergencies (SRGE) team, Mark is on call to deploy to some of the world's most challenging environments. He is currently supporting the Mercy Corps team in Liberia as they respond to Ebola.
Before joining the SRGE team, Mark accepted a one year fellowship position at the Nike Foundation where he managed a set of innovation investments as their Senior Fellow and Partnership Manager. Mark's previous positions with Mercy Corps include: serving as the head of the Development Operations team; managing a diverse portfolio with program experience in East Asia, Southeast Asia, Central Asia, East Africa and West Africa; and leading Mercy Corps' programs in Aceh, Indonesia, Ethiopia and Eritrea.
Mark has a Master of Environmental Management from the Evergreen State College and a BS in Environmental Management from South Dakota State University.
---
Reem Gaafar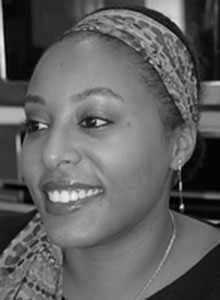 Reem is an Attorney and Land Tenure Specialist whose work focuses on strengthening land and natural resource rights for smallholder farmers, particularly women. Reem's experience spans Africa and the Middle East, and includes legal and policy analysis, field and desk research, and designing and implementing approaches for strengthening women's land tenure security within formal and customary legal systems.
Reem holds a J.D. from the Georgetown University Law Center and a B.A. in political science from Howard University.
---
Kevin Gallagher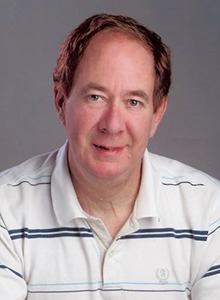 Kevin is Vice President of the New Markets Business Unit at Cascade Designs, home of Mountain Safety Research, where he oversees the Medical, Military, Global Health and Readiness Divisions. He has served as program manager and systems integrator on several military development projects in combustion, water purification and hydration.
Kevin's background is in product development and strategic business management, from developing technologies to getting finished products into the hands of customers. Over the past five years, he has built strategic partnerships between the military and global health industry, with a goal of improving access to innovations and broadening market reach of technology investment.
---
KC Golden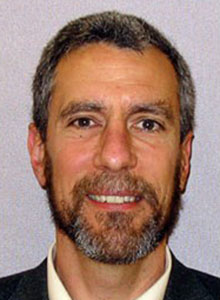 KC is Senior Policy Advisor at Climate Solutions and a leader in the national climate movement, serving on the boards of 350.org and the US Climate Action Network. He has also been active in the utility industry, helping Seattle City Light become the first major carbon-free electric utility in the late 1990s, and as a Governor's representative to the Executive Board of Energy Northwest, a regional public power consortium.
KC has served as a special assistant to the Mayor of Seattle for clean energy and climate protection initiatives; as an Assistant Director in Washington's Department of Community, Trade and Economic Development where he directed the state's Energy Policy Office; and as Executive Director of the Northwest Energy Coalition.
KC earned a bachelor's degree from University of California, Berkeley and was a Kennedy Fellow at Harvard's Kennedy School of Government where he received a master's degree in Public Policy.
---
Mary Kay Gugerty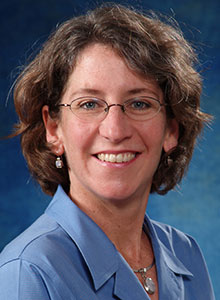 Mary Kay is the Nancy Bell Evans Professor in Nonprofit Management for the Evans School of Public Affairs at the University of Washington. Her scholarship focuses on collective action and impact assessment among nonprofits and NGOs. She currently directs research projects funded by: National Science Foundation, to examine the design of nonprofit voluntary regulation programs; USAID, to investigate how community-based organizations can improve outcomes for female farmers in Tanzania; and Google, to explore how nonprofits can collect decision-driven data to support program improvement.
Mary Kay is the lead editor of Voluntary Regulation of Nonprofit and Nongovernmental Organizations: An Accountability Club Framework, along with numerous journal articles. She holds a Ph.D. in political economy and government from Harvard University.
---
Chitra Hanstad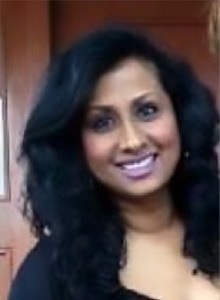 Chitra joined the Seattle Foundation as a Philanthropic Advisor in May 2014. While her career started in corporate advertising, public relations and intercultural communications, she has spent most of the last twenty years working for local and international non-profits.
Chitra has worked in Seattle, Chicago, Philadelphia, India, Romania, Mexico and the Netherlands. In Seattle, she has lived in, worked with and organized the community in the Rainier Valley of Seattle. She was Director of Community Care at Jubilee REACH; founded and was Executive Director of Emerald City Jobs; and has consulted with Urban Impact, Rainier Beach Community Empowerment Coalition, Rainier Scholars and Landesa. Chitra also spent 4 years living in India where she worked for Karnataka Health Promotions Trust and Aperian Global.
Chitra has a passion for seeing at-risk communities thrive. She has served on many boards including Covenant World Relief & Urban Impact, and volunteers with The Stability Network.
---
Randi Hedin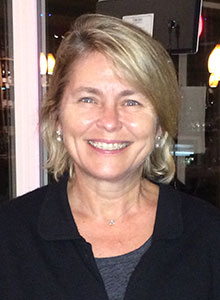 For twenty years, Randi worked as a corporate and securities law attorney on the East Coast prior to relocating with her family to Washington in 2008. She currently works for two family businesses, overseeing legal, accounting and tax matters. She serves as a Trustee at The Overlake School in Redmond and as Chair of its Diversity Committee. She also serves on the national Board of buildOn, a nonprofit whose mission is to break the cycle of poverty, illiteracy and low expectations through service and education, and Chairs the Seattle Chapter.
Randi is currently a student at the University of Washington Law School where she is pursuing an LL.M. in Sustainable International Development Law.
---
Jason Henning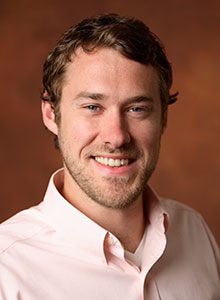 Jason joined Global Partnerships in 2004 and oversees the sourcing of philanthropic and investment capital from donors and investors. During his time at GP, Jason has worked with a diverse set of supporters, ranging from family offices and foundations to religious institutions and development banks. Prior to his work at Global Partnerships, Jason spent six years in politics, working in Washington, D.C. on issues of healthcare and energy, and on several congressional and presidential campaigns across the country.
Jason earned a B.A. in political science from The Pennsylvania State University and an M.P.A. from the Daniel J. Evans School of Public Affairs at the University of Washington.
---
Cole Hoover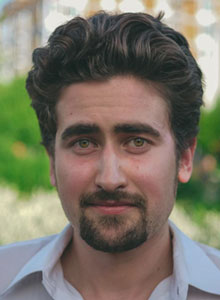 Cole is the Director of Impact Partnerships at Unleesh where he works to create simple and powerful tools so everyone can experience learning together. He is also a lecturer and co-founder of the Social Enterprise leadership course at the University of Washington Bothell.
Cole serves as a board member of Lumana, a microfinance and social investment organization working in rural Africa that he helped to create. In 2013, Cole was elected as a World Economic Forum "Global Shaper" for his work in global service and currently serves as the Curator of the Seattle Chapter. He also serves on the board of Whidbey Institute, a retreat center and incubator for change makers.
---
Hanson Hosein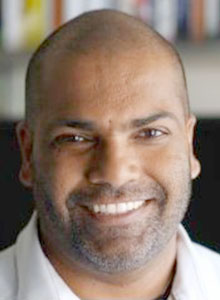 Hanson is Director of the Communication Leadership graduate program at the University of Washington. He also heads HRH Media Group, a media production and communication strategy firm. Hanson serves as communications counsel to Artifact Technologies and Prosperity of the Commons International, and advises Weber Shandwick, Tableau Software, WhoWhatWhy.org and the Pacific Science Center.
Hanson convenes annual events for the Seattle Chamber of Commerce and Microsoft Hosting. He is the author of "Storyteller Uprising: Trust and Persuasion in the Digital Age," director of "Rising from Ruins" and "Independent America: The Two-Lane Search for Mom & Pop," and host of the TV show Four Peaks. Hanson is a former NBC News war correspondent. He has a degree in journalism from Columbia University and in law from McGill University and the University of Paris.
---
Shaunta Hyde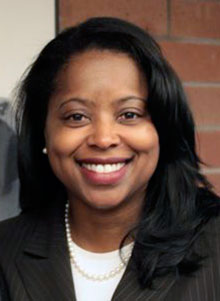 Shaunta is Managing Director of Community Relations at Alaska Airlines. A Pacific Northwest aviation professional, she leads community relations and charitable giving in the continental United States and Hawaii.
Prior to joining Alaska Airlines, Shaunta was the director of global aviation policy for the Boeing Company, where she developed strategies to shape national and international public policy to support aviation growth and business goals. Prior to joining Boeing, she worked for The Metropolitan King County Council then served as a government relations manager for the King County Executive.
Shaunta earned a bachelor's degree in communications from Seattle University, an Executive MBA from the University of Washington Michael G. Foster School of Business, and is a graduate of the Public Affairs Institute. She is on the Pioneer Human Services' Board of Directors, holds a governor appointed position to the Washington State Board of Community and Technical Colleges, and is a member of the International Aviation Women's Association.
---
Renee Kaplan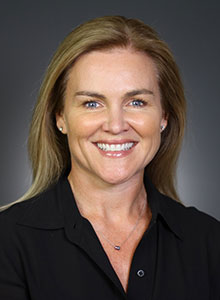 As Chief Strategy Officer, Renee oversees the Skoll Award for Social Entrepreneurship, the Skoll World Forum, Strategic Alliances, Communications, and Issue Intelligence programs at the Skoll Foundation.
Renee has over 20 years of business experience in corporate, entrepreneurial and foundation sectors. She spent eight years at Microsoft in corporate and international marketing. Following Microsoft, she was founder and CEO of an e-commerce start up, FutureWorkplace, Inc. After selling this business, Renee spent six years as Executive Vice President of the Casey Family Programs Foundation, executing a strategic reorganization of the foundation. She was most recently the principal of RKaplan Consulting.
Renee holds a Bachelor of Arts degree with an emphasis in International Studies from the Edward R. Murrow School of Journalism at Washington State University. She has a passion for advising entrepreneurs and social ventures.
---
Manisha Kathuria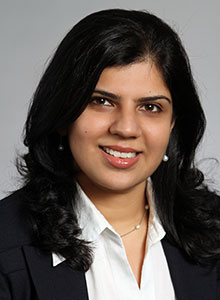 Manisha is an Associate Director, Non-Profits in Russell Investment's Americas Institutional business where she generates thought leadership content; internal and external awareness of sustainable and responsible investing; and environmental, social and governance (ESG) considerations and approaches. As an active member of Russell's Sustainability Council, Manisha has led multiple initiatives to enhance Russell's knowledge and capabilities in this domain, including conducting microfinance industry research and co-authoring white papers on topics such mission related investing and governance considerations for sustainable investing.
Manisha graduated with honors from the National University of Singapore with a bachelor's degree and master's degree in computing. She earned her MBA with a focus in Finance from Columbia University. Manisha is a member of the U.S. Forum for Sustainable and Responsible Investment (USSIF) and a Board Member of the National Association of Women MBAs (Seattle chapter).
---
Jane Meseck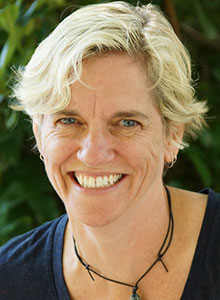 Jane is Director of Global Citizenship & Public Affairs at Microsoft Corporation where she leads strategy and implementation of global philanthropic programs. This includes Microsoft's Technology for Good initiative and Microsoft's commitment to provide nonprofits worldwide with access to technology products, services and solutions to create social change. Jane also oversees Microsoft's industry leading Employee Giving programs, supporting employee gifts of time, product and cash.
Prior to joining Microsoft in 1997, Jane was a researcher and lecturer at the UW Daniel J. Evan's School of Public Affairs. She started her career as a management consultant, designing technology solutions for fortune 500 companies. Jane volunteers for a number of nonprofit organizations, including Seattle Humane Society, Media Impact Funders and BRIDGE.
---
Peiman Milani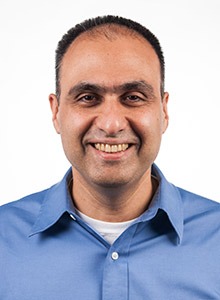 Peiman is the director of PATH's Rice Fortification program. He leads a global team across several countries and an array of disciplines, including technology development and transfer, nutrition, clinical and operational research, commercialization, and communications and advocacy. His social sector experience also includes executive, board member and consulting roles in education and social development nonprofits in the United States and Brazil.
Peiman, a Fulbright scholar, holds an MBA from Duke University and an MS from Arizona State University.
---
Micheline Mwendike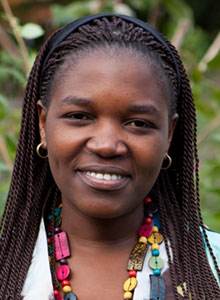 Micheline is an activist within Lutte pour le Changement (LUCHA), or Struggle for Change. LUCHA is a youth-led movement for dignity, hope and social justice in the Democratic Republic of Congo, leading non-violent campaigns to increase and improve the accountability of the nation's politicians and to encourage Congolese citizens to demand their rights.
Micheline dreams of a peaceful Congo that is "not abstract (like) NGOs and experts try to define, but where I can live fully, in a context where I can sleep assured to wake up the next day and work with dignity and freedom, and without fear."
---
Chitra Nair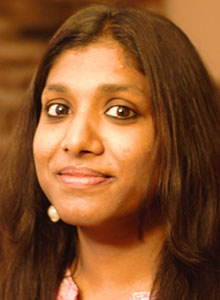 Chitra hails from New Delhi, India where she worked on a three year anti-corruption project with the local network of United Nations Global Compact, the largest CSR voluntary initiative in the world with membership consisting of both public and private sector companies. She conducted extensive research on companies and compliance systems in India, and has experience in the fields of anti-corruption and business ethics.
Chitra earned a bachelor's degree in Political Science from Hindu College, Delhi University and an LL.B from Campus Law Centre, Delhi University, India. She also holds a postgraduate diploma in International Law and Diplomacy and a postgraduate diploma in Human Rights, International Humanitarian Law and Refugee Law from the Indian Academy of International Law. She is currently an LLM candidate with the Sustainable International Development Program (SID) at the University Of Washington School Of Law.
---
Sonia Nazario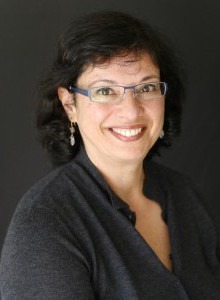 Sonia has spent more than 20 years reporting on and writing about large social issues in the U.S. – hunger, drug addiction and immigration – most recently as a projects reporter for the Los Angeles Times, and has won numerous national journalism and book awards. Her story of a Honduran boy's struggle to find his mother in the U.S. entitled Enrique's Journey won more than a dozen awards, among them the Pulitzer Prize for feature writing, the George Polk Award for International Reporting, the Grand Prize of the Robert F. Kennedy Journalism Award and the National Association of Hispanic Journalists Guillermo Martinez-Marquez Award for Overall Excellence. Enrique's Journey became a national bestselling book and became a favorite among educators. It has been required reading for incoming freshman at more than 71 colleges and scores of high schools. A young adult version, published in 2014, has broadened the book's use to middle schools.
Sonia, who grew up in Kansas and Argentina and began her career at the Wall Street Journal, has written extensively about Latinos in the U.S. She has been named among the most influential Latinos by Hispanic Business Magazine and a "trendsetter" by Hispanic Magazine. In 2012, Columbia Journalism Review named Sonia among "40 women who changed the media business in the past 40."
She is on the advisory board of Catch the Next, a nonprofit working to double the number of Latinos enrolling in college, and on the board of Kids In Need of Defense, a nonprofit launched by Microsoft and Angelina Jolie to provide pro-bono attorneys to unaccompanied immigrant children. Sonia, a graduate of Williams College, has a master's degree in Latin American Studies from the University of California, Berkeley. She has been awarded two honorary doctorates by Mount St. Mary's College and Whittier College, and is currently at work on her second book.
---
Melissa Pailthorp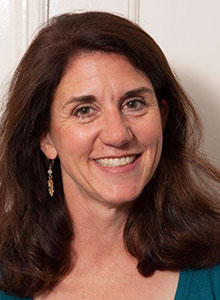 Melissa is a Senior Program Officer with the Bill & Melinda Gates Foundation's Global Libraries program. Prior to joining the Global Libraries team in November 2014, Melissa led Microsoft's Citizenship and Public Affairs programming across Central & Eastern Europe with a focus on promoting employability and youth development through digital skills and access.
Prior to Microsoft, Melissa launched a nonprofit called Aspiration that focused at that time on developing appropriate technology solutions for mission-specific needs within particular sectors of the nonprofit community. Melissa was also an early staff person for Ted Turner's UN Foundation, developing evaluation strategies and capacity building programs. In the late 1990s, Melissa worked in urban development for USAID in Washington, D.C. and in the field, including time in Asia, Africa and Central Europe.
---
Will Poole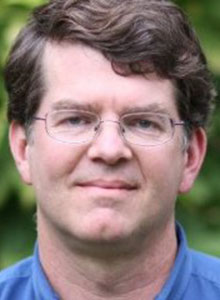 Will is co-founder and managing partner of Unitus Seed Fund, investing in startups that innovate for the masses in India. He also serves as Chairman of NComputing, a leader in low-cost, low-energy computing, and co-founded Bangalore-based Pengala Learning, whose mission is to change the way India learns. Will founded Social Venture Partners Seattle's Fast Pitch program, serves on the investment committee of the W-Fund and serves on the board of Global Washington and rural health pioneer Village Reach.
Will was previously a corporate vice president at Microsoft where he led several global businesses, including Windows. His career started by founding startups at the dawn of the PC era, working in the early days at Sun Microsystems, and pioneering e-commerce at eShop which was acquired by Microsoft in 1996. Will advises Western Governors University and Brown University on technology and is a Trustee of Pinchot University.
---
Joy Portella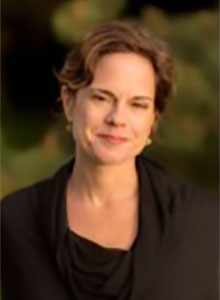 Joy is the founder of Minerva Strategies, a consultancy that helps organizations use smart, strategic communication to advance pro-poor development and increase access to health resources. In less than two years, Minerva has built a portfolio that includes message development, communication planning, rebranding, media relations, content generation and strategic counsel. Clients include The Lemelson Foundation, Institute for Health Metrics and Evaluation (IHME), The Schultz Family Foundation and Seattle International Foundation.
Prior to establishing Minerva, Joy spent more than five years as director of communications at Mercy Corps where she guided messaging, media relations, crisis communications, entertainment sector outreach, and communication related to corporate relationships. Previously, Joy worked for a decade at leading communication firms in New York and Washington D.C. She also served as director of communications at NetAid, a nonprofit that  merged with Mercy Corps in 2007.
Joy holds a BA from Yale University and an MA in international economics and European studies from the Johns Hopkins School of Advanced International Studies.
---
Patricia Reiter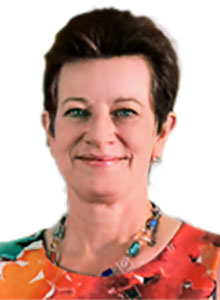 Patricia is building a social enterprise within Arizona State University by directing eight programs to solve global sustainability problems, educate future leaders and engage and inform the public. She manages the implementation of a $27.5 M investment by Rob and Melani Walton through the Walton Family Foundation. She is currently launching three new efforts to embed sustainability education and practice in science museums, to train teachers to integrate sustainability concepts in curriculum and to establish a sustainability policy program. Her work is currently focused on impact investing, social enterprise models and performance measurement for mission-driven enterprises.
Patricia holds bachelor's degrees in fine arts and architecture from the University of Tennessee and an MBA from
Simmons Graduate School of Business in Boston.
---
Julia Robinson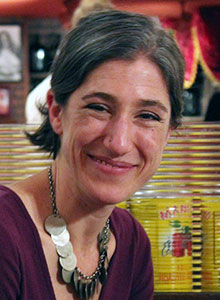 Julia is the Advocacy Team Lead and Senior Program Manager of Côte d'Ivoire Programs at Health Alliance International, a center of the University of Washington's Department of Global Health. Her work focuses on workforce advocacy, strengthening public sector health systems and scaling up accessible, integrated HIV services in the northern regions of Côte d'Ivoire. She also serves as a faculty member of UW, at both the School of Social Work and the School of Public Health
After graduating from Rice University, she joined the US Peace Corps and served over two years in Benin, at which point she likes to joke that Africa got into her blood – literally and figuratively. Since then, she obtained a Master of Social Work and Master of Public Health from the University of Washington.
---
Patty Russell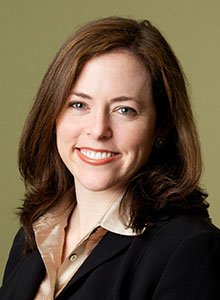 Patty is a Managing Director at FSG, a mission-driven consulting firm helping foundations, businesses, nonprofits and governments around the world create large-scale, lasting social change. She is part of FSG's Leadership Team and leads the Catalytic Philanthropy practice area. She has led projects focused on global health and development, evaluation, CSR, shared value, and community-based philanthropy.
Patty has more than 15 years of experience advising corporations, private foundations and nonprofit organizations on strategy, program design, evaluation and operational improvement. She has authored multiple publications on philanthropy and shared value, most recently "Strategic Philanthropy for a Complex World" (2014)  published in the Stanford Social Innovation Review. Patty holds a BA from Middlebury College and an MBA from the Tuck School of Business at Dartmouth.
---
Jonathan Scanlon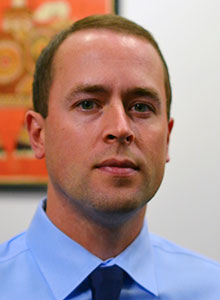 Based in Seattle, Jonathan is Senior Advocacy Advisor for Oxfam America where he works with Oxfam supporters across the country to advocate for effective U.S. government policies aimed at ending poverty and injustice around the world.
Jonathan is a former Presidential Management Fellow, where he served as a U.S. delegate to the Asia-Pacific Economic Cooperation (APEC) forum, a West Africa desk officer at the U.S. Agency for International Development (USAID) and a legislative fellow for U.S. Senator Claire McCaskill of Missouri. His experience in the nongovernmental sector includes advocacy work with CARE USA focusing on HIV/AIDS, avian influenza and various international conflicts. At the state level, he worked for Governor Roy Barnes of Georgia and for the state's international trade office in Atlanta. He also spent one year teaching English in Japan.
Jonathan has a B.A. from Emory University and an M.S. in International Affairs from the Sam Nunn School of International Affairs at the Georgia Institute of Technology.
---
Dan Schmitz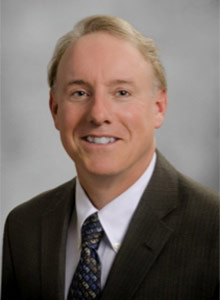 As Senior Director of R&D for Abbott Nutrition, Dan is responsible for product chemistry and methods innovation. He is also a member of the Board of Directors of AOAC (Association of Official Analytical Chemists) and was a principal in the creation of the Stakeholder Panel for Infant Formula and Adult Nutritionals (SPIFAN).
Dan is a Fellow of the prestigious Food Systems Leadership Institute and was recently profiled in the book It-Factor Leadership for his work on building a malnutrition factory in Haiti. His work in Haiti has been highlighted in the New York Times and on the CBS Evening News, and he was profiled in Fortune magazine as a "Heroes of the 500."
Dan is an active member of the Asia Pacific Economic Cooperation (APEC) Partnership Training Institute Network (PTIN) and has been a strong contributor to Food Safety Capacity Building throughout this region. He has published extensively in the area of nutritional analysis and holds a master's degree in Organic Chemistry from Miami University.
---
Kammerle Schneider
Kammerle is Senior Policy Officer at PATH, an international nonprofit that works to improve health by advancing technologies, strengthening systems and encouraging healthy behaviors. Prior to her work at PATH, she managed policy research and analytical activities for the International AIDS Vaccine Initiative (IAVI). She also served as the Assistant Director of the Global Health Program at the Council on Foreign Relations, and was a Refugee/IDP Program Officer for a USAID-funded project where she managed activities to extend reproductive health services to refugees and displaced persons. Other past roles include working with Americans for UNFPA, the International Centre for Migration and Health in Geneva, and serving as a Peace Corps volunteer in Guatemala.
Kammerle holds a Master of International Affairs from Columbia University and a B.A. from the University of Washington.
---
Steve Schwartz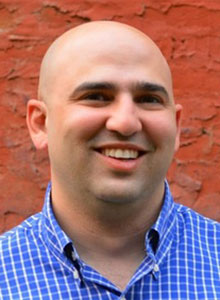 As Upaya's Director of External Relations, Steve is responsible for managing Upaya's marketing communications, public relations and fundraising operations. He also provides marketing and communications support to Upaya's partners, working with entrepreneurs to develop outreach strategies and execution tools.
Steve came to Upaya from Unitus where he designed marketing communications programs to promote the organization's service offerings as well as a positive regulatory environment for the industry's continued growth in India and East Africa. Prior to Unitus, he served two years in Benin as a Small Enterprise Development consultant. He began his career in public relations representing investment banking, financial law, hedge fund and private equity clients. This work was succeeded by a year spent as a Switzerland-based correspondent for U.S.-based business and finance trade publications.
Steve holds an M.A. in International Relations and International Communications from Boston University, and a B.A. in History from the University of Western Ontario.
---
Peter Scott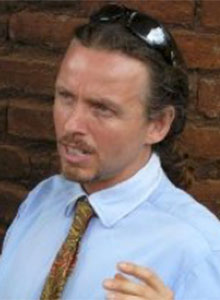 Peter is the founder and CEO of BURN Design Lab and BURN Manufacturing. In 2013, BURN launched sub-Saharan Africa's first modern cookstove factory in Kenya. Peter has more than 17 years of cookstove design and commercialization experience in the developing world and is considered one of the world's leading experts in the field. He has designed fuel-efficient technologies and trained producers in over 20 countries to set up for-profit businesses.
In 2006, Peter received an Ashden Award for his support of local producers in Southern Africa in creating highly profitable institutional stove businesses. In 2010, he was chosen as one of the Top 100 Global Thinkers by Foreign Policy Magazine.
---
Chris Sheach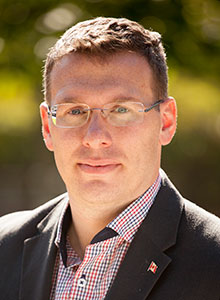 Chris is the Deputy Director for Disaster Response at World Concern, a Christian relief and development organization based in Seattle. Chris has served in humanitarian aid since 2004, including recovery efforts after earthquakes, tsunamis and typhoons. In between disasters, he focuses on risk management and mitigation of natural hazards, where his expertise includes engagement of communities and local governments as part of the disaster management process.
Chris holds a BA in Intercultural Studies from Houghton College, NY, and is currently completing his MA in Disaster and Emergency Management from Royal Roads University in Victoria, BC. He is currently the Chair of the Global Relief Alliance, and is a member of the USA Council of the IAEM.
---
Barbara Smith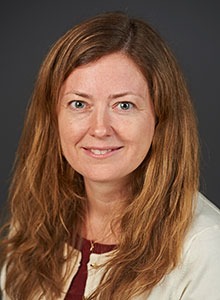 Barbara is Senior Director, Governance and Law for The Asia Foundation. She travels extensively through the region engaging with host national government and civil society professionals and organizations to advise on and better understand the roles of governance, human rights and rule of law.
Prior to joining the Foundation, Barbara served as a Senior Policy Analyst in USAID's Bureau for Policy, Planning and Learning (PPL) Policy Office. In 2011, Smith held the position of Deputy Coordinator of USAID's Middle East Transition Response Team, and in 2010 she was part of the inaugural team in USAID's Strategic and Program Planning (SPP) Office.
Other roles that Barbara has held include Director for Afghanistan and Pakistan at the White House National Security Council, Democracy Specialist and Senior DG Field Advisor in USAID's Democracy and Governance (DG) Office, Program Officer and Director of Elections for The Asia Foundation's Afghanistan office, Program Officer for USAID's Office of Transition Initiatives (OTI), Public Information Officer and Spokesperson for the United Nations High Commissioner for Refugees in Bosnia and Herzegovina, and Media Development Officer at the Organization for Security and Cooperation in Europe (OSCE).
---
Birger Stamperdahl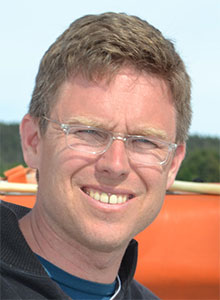 Since 2006, Birger has applied his expertise in nonprofit development and partnership building to expand Give2Asia's work. From his experience serving donors, clients and project partners, as well as his time spent living in South and Southeast Asia, he has developed a passion for nonprofits and social ventures in the region.
Before joining Give2Asia, Birger was a vice president at Porter Novelli, helping to lead interactive marketing programs for technology clients. He has 15 years of experience in for-profit and non-profit business management, as well as marketing and communications. Birger holds degrees in journalism and political science from the University of New Hampshire.
---
Peter Thorp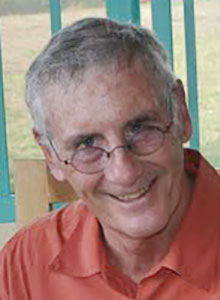 Peter arrived in Rwanda in 2010 to be the founding head of the Gashora Girls Academy. He brought the school to full enrollment of 270 and has turned over leadership to Headmaster Alain Munyaburanga. Peter now lives in Seattle and serves as the Executive Director of the sponsoring NGO, Rwanda Girls Initiative. He will continue to serve as a mentor to the 28 graduates of GGAST who are now attending colleges and universities in the U.S. and Canada.
Prior to his work in Rwanda, Peter served as the Interim CEO of the California Charter Schools Association. Earlier in his career, he was the Executive Director and founding principal of Gateway High School in San Francisco. Prior to Gateway, he served as the headmaster of the Cate School in Santa Barbara and taught at Fountain Valley School in Colorado Springs.
Peter received a bachelor's degree from Williams College followed by an M.Ed. from Boston State College. He has also done advanced study at the University of Colorado and Harvard Graduate School of Education.
---
John Tippett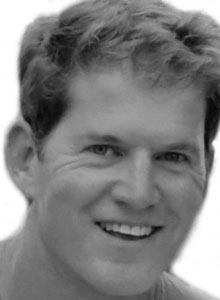 John leads Grameen Foundation's global mobile health technology initiatives. He joined Grameen after 18 years at Microsoft working on software development. He has led the creation of the Open Source MOTECH (Mobile Technology for Community Health) Platform that is currently serving pregnant women, children under five, HIV/AIDS patients, tuberculosis patients and community health workers in more than 15 countries including Ghana, India, Sierra Leone, Tanzania, Uganda and Zambia.
John received a bachelor's degree in Electrical Engineering from Stanford University.
---
Johanna Torres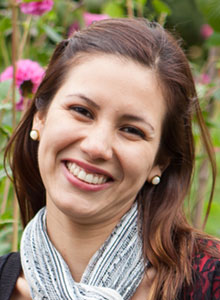 Johanna is the Legal Advisor at La Fundación Entre Mujeres (La FEM), or Foundation for Women. La FEM is a feminist organization in Esteli, Nicaragua committed to the strategic interests of rural women with a focus on gender and class issues. Johanna counsels and accompanies survivors of gender-based violence through the legal process while also coordinating and communicating with local authorities and community leaders, and facilitates workshops focused on themes such as sexual and reproductive rights and empowerment.
Johanna has been working at La FEM since 2008 and says, "My profession isn't only a job, it is an ideology for my life."
---
Deborah Wang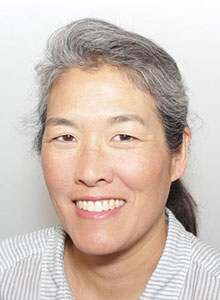 Deborah is a news and feature reporter for KUOW and an award–winning radio and television journalist whose career spans more than two decades. A long–time network foreign correspondent, Deborah has reported from close to two dozen countries, including China, Vietnam, Cambodia, India, Saudi Arabia, Somalia, Rwanda, Kuwait and Iraq.
Deborah's first reporting job was at public radio station WFCR in Amherst, Massachusetts. In 1990, she went to work for National Public Radio, and served as NPR's Asia correspondent, based in Hong Kong. In 1993, she went to work for ABC News as a television correspondent in Beijing and Hong Kong, and covered, among other things, Hong Kong's handover from British to Chinese rule. In 1999, she set up the network's first news bureau in Seattle.
Deborah has also worked as an on–air anchor for CNN International, and for the nationally syndicated public radio show Here and Now. She has won numerous awards for her reporting, including the Alfred I. DuPont Silver Baton for coverage of the first Gulf War, and the Overseas Press Club's Lowell Thomas Award for best radio documentary on Cambodia.
---
Joe Whinney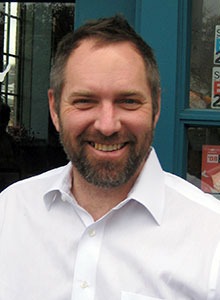 Since he founded the company in 2006, Joe has dedicated his passion for chocolate, sustainability and economic justice to the mission of Theo Chocolate, the first bean-to-bar maker of Organic, Fair Trade, Fair for Life and Non-GMO certified chocolate in North America.
Before launching Theo, Joe consulted for Starbucks Coffee Company, The Colombian Cocoa Farmer's Association and the Heritage Conservancy in Pennsylvania. A true pioneer in the global chocolate market, he began working alongside cocoa farmers in 1994 – and he has since continued to champion Fair Trade practices and Organic chocolate manufacturing to create award-winning products.
---
Maya Winkelstein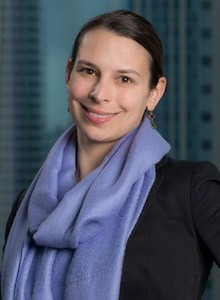 As an Associate Director at williamsworks, Maya is currently seconded to Open Road Alliance. Open Road provides grant capital to address the unexpected, specifically reserving its charitable and recoverable investments for when a mid-implementation project encounters an unexpected roadblock or opportunity. Through this strategy, they seek to maximize financial leverage and ensure social return.
Maya has worked with a range of clients to develop and implement new initiatives, including Eastern Congo Initiative, Nike Foundation, PATH, Tostan and TOMS Shoes. Prior to williamsworks, Maya served the NGO and government sectors in roles that focused on program development, fundraising strategy, U.S. Foreign Policy and corporate partnerships.
Maya holds a B.A. in Political Science from the University of Michigan, and an MSc in International Relations from the London School of Economics. She also earned a Diplôme Internationale from the Political Sciences Institute, Sciences-Po, in Paris, France.
---