---
Featured Speakers
Nikolaj Gilbert
President and Chief Executive Officer, PATH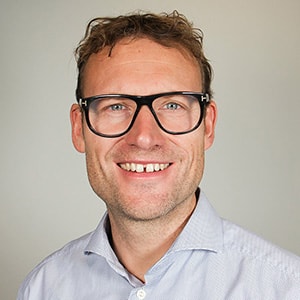 Nikolaj Gilbert is president and chief executive officer of PATH. He brings to his roles more than 20 years of international experience as a leader, strategist, and director of complex partnerships.
Before joining PATH, Mr. Gilbert served as director of partnerships for the United Nations Office for Project Services. In that position, he cultivated a deep understanding of the development ecosystem and of health inequity's underlying causes—from those rooted in global systems and markets, to those at local levels.
Mr. Gilbert is also a member of the Center for Strategic & International Studies' Commission on Strengthening America's Health Security—which advises on efforts to reform current global health, development, and health security institutions and partnerships. And he is currently serving a three-year term on the Board of Trustees for the United Nations Institute for Training and Research.
Previously, Mr. Gilbert served as a director for Novo Nordisk, where he worked in corporate strategy, public-private partnership, business development, global marketing, and finance. Earlier in his career, he worked in supply chain management for Accenture, a global consulting firm, and performed management research at INSEAD, an international business school.
Mr. Gilbert is a Danish citizen and holds advanced degrees in business administration from Copenhagen Business School in Denmark and Ivey Business School in Canada.
---
Gargee Ghosh
President, Global Policy & Advocacy, Bill & Melinda Gates Foundation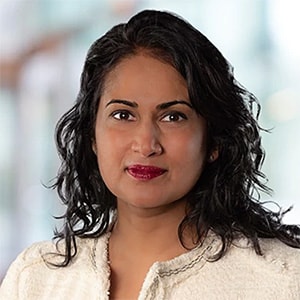 Gargee Ghosh oversees government affairs, economic policy, advocacy, and philanthropic partnerships in support of the foundation's goals around the world. She is also responsible for the foundation's regional offices and strategic presence in Europe and the Asia-Pacific region.
Her previous positions at the foundation included director of the Development Policy & Finance team and director of the Program Advocacy & Communications team. In those roles, she worked with international finance and economic decision-makers and led the development and implementation of the foundation's issue advocacy and communications strategies.
Gargee previously held senior positions at McKinsey & Company, Google, and the Center for Global Development, and she served on the board of CAMFED USA and on President Barack Obama's Global Development Council.
She holds graduate degrees in development economics from the University of Oxford and in international relations (MSFS) from Georgetown University, and she has an undergraduate degree in economics from the University of Victoria in Canada.
---
Janti Soeripto
President and Chief Executive Officer, Save the Children US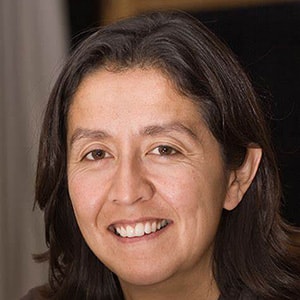 Janti Soeripto is President and Chief Executive Officer of Save the Children, an organization that gives children in the United States and around the world a healthy start, the opportunity to learn and protection from harm. The global Save the Children movement serves over 155 million children in the US and in 120 countries.  As a global organization, Save the Children has committed to driving down the numbers of preventable deaths of children under 5, ensuring every child gets a high-quality basic education and protecting all children from harm.
She assumed the role on January 1, 2020, having served since May of 2019 as President and COO of Save the Children US, a position having oversight for setting agency strategy, ensuring all parts of the organization are well managed, staffed and aligned and operate as effectively as possible.  Strengthening accountability for results, and overseeing, integrating and coordinating divisional activities (Human Resources, International Operations, Legal and Risk Services, Information Systems, Finance, Marketing & Communications and Fundraising) also fell within her scope of work.
Prior to joining Save the Children US, Janti worked for eight years as deputy CEO of Save the Children International, where she was responsible for market growth and development, global strategy development, communication, and venture partnerships.
Before her Save the Children work, Janti spent three years with Kimberly-Clark, as Country Director in Indonesia.  Immediately before this she was Managing Director for Belu in London, the first bottled water brand in a biodegradable bottle that donates all profits to charity.  Previous to this, she enjoyed a 15-year career with Unilever, both in Finance, as well as general management, working in the Netherlands, UK and Singapore.
Janti graduated from the Erasmus University in Rotterdam in 1991. She is half Indonesian, half Dutch and is married with two children.