---
Featured Speakers
Erik Arnold
Chief Technology Officer, Microsoft Tech for Social Impact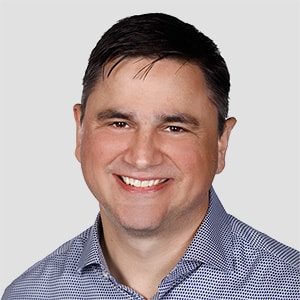 Erik Arnold is the Chief Technology Officer for Microsoft Tech for Social Impact, where he applies his passion for seeing digital technology drive mission impact in the non-profit sector. He has over 25 years of experience in IT strategy, business technology, and systems integration, and has applied that experience to some of the toughest problems at international organizations, in both for-profit and non-profit, always balancing strategic leadership with a sense of humor. Arnold is active in the local, national, and international technology community. He has served on the board of directors for non-profit organizations large and small, and currently serves with Pet Partners. He has also served on the CIO advisory boards for Salesforce.org, Box.org, InsideNGO, and 501Commons.
---
Sohini Bhattacharya
President & CEO, Breakthrough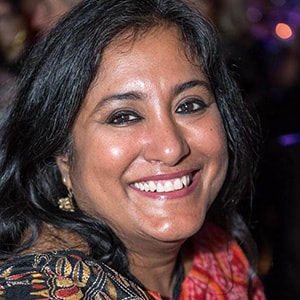 Sohini Bhattacharya became Breakthrough's second president and CEO in July 2017. She brings to her new role not only deep knowledge of Breakthrough's issue areas and fundraising landscape, but also sincere dedication to the organization, its unique impact, and its boundless potential. She has worked with Breakthrough since 2010, most recently as vice president of resource mobilization. She has developed an impressive portfolio of support for Breakthrough's programs and has managed a wide range of partnerships across South Asia.
Bhattacharya has worked in the development sector for more than twenty-five years. She worked with Ashoka Innovators for the Public to raise awareness on social entrepreneurship across India and ramp up its operations in the country, co-founded the Sanhita Gender Resource Centre—the first of its kind in Calcutta—and engaged with traditional craftspeople across India as program officer of Dastkar. Bhattacharya also worked as the India strategy advisory for the Asian Venture Philanthropy Network in 2010.
Bhattacharya is a board member of Dastkar, Jeevika Development Society, which supports women's empowerment through financial access and control, and of Kolkata Sanved, which uses dance movement for recovery from trauma and violence. She is also a trustee of Read India, an organization that sets up self-sustaining community libraries across the country and a director on the board of Aakar Social Ventures, an organization focusing on awareness of menstrual hygiene and last mile delivery.
Bhattacharya has a master's in English literature and a passion for crime fiction, cooking, handicrafts, and travel.
---
Hanson Hosein
Co-director, Communication Leadership Master's Program, University of Washington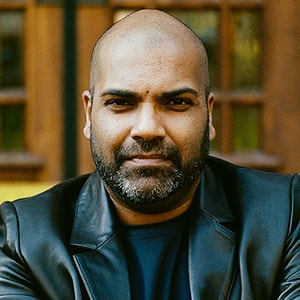 Hanson Hosein is the co-director of the Communication Leadership master's program at the University of Washington and the president of HRH Media Group LLC, a media production and communications strategy firm that has worked with organizations such as Microsoft, Intel, Facebook, Tableau Software, and the King Country Prosecuting Attorney's Office.
He's a pioneer of multimedia storytelling: as an Emmy and Overseas Press Club award-winning journalist for NBC News, a solo TV war correspondent with MSNBC and CBC, and a documentary film director whose work has been streamed and broadcast worldwide.
While at the UW, Hosein has also been recognized as Seattle's "Most Influential" as he engages publicly with the region's leaders on-camera and on-stage. This work is captured within the Bezos Center for Innovation as a permanent exhibit at the city's Museum of History and Industry, his book, Storyteller Uprising: Trust and Persuasion in the Digital Age, and through various global gatherings.
Hanson regularly keynotes and convenes conversations for major tech companies, serving as well on a number of non-profit boards, including the Seattle Metropolitan Chamber of Commerce and NPR station KUOW.
He has law degrees from McGill University and the University of Paris, and a master's in journalism from Columbia University.
---
Raj Kumar
President & Editor-in-Chief, Devex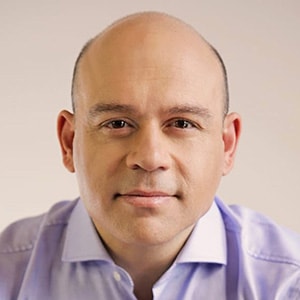 Raj Kumar is the founding president & editor-in-chief of Devex, the media platform for the global development community. A social enterprise dedicated to ensuring global development efforts do more good for more people, Devex was born in 2000 when Kumar was a graduate student at the Harvard Kennedy School. Today, there are 100+ Devexers around the world, serving a global audience of more than one million aid workers and development professionals. Beginning as a kid in Kerala, India, Kumar has witnessed firsthand determined and courageous development work in over 50 countries – it's what drives the Devex mission to "Do Good. Do It Well." He is a member of the Council on Foreign Relations, a media leader and former humanitarian council chair for the World Economic Forum, and has interviewed on-camera and on-stage hundreds of global luminaries on the most important challenges of our time. Kumar is the author of the book "The Business of Changing the World," a go-to primer on the ideas, people, and technology disrupting the aid industry.
---
Christina Lowery
CEO, Girl Rising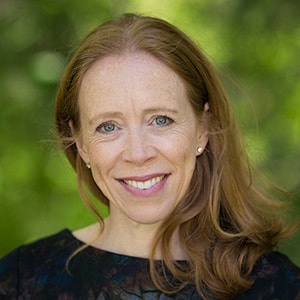 Christina Lowery is passionate about narrative storytelling as an engine of social awareness. In 2009, she helped found Girl Rising, serving as its managing director and in 2017 led its transition from a film production company to a non-profit. Lowery is responsible for the strategy and execution of Girl Rising's expanding work around the globe, including the production of new films and other media, implementation of GR's on the ground programs, and ongoing engagement with public and private sector partners, foundations, media partners, educators, and grassroots supporters. Her passion for storytelling is founded on decades of experience in documentary film and television, having contributed to and/or produced films for CNN, ABC, Bill Moyers, Martin Scorsese, and Robert De Niro, among many others. She holds a B.A. in comparative literature from Brown University and a masters in international community planning from the University of Texas, Austin. She lives in New York's Hudson River Valley with her husband and three children.
---
Additional Speakers
Zainab Ali Khan
Working Group Member, Every Woman Treaty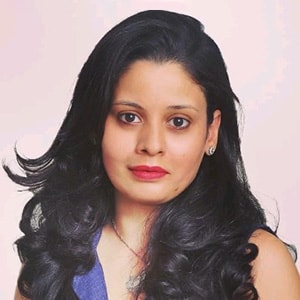 Global women's rights activist Zainab Ali Khan's advocacy began at home. As the daughter of a Pakistani diplomat, her family was stationed in Romania, where the only feasible option for school was the American International School of Bucharest. While her father didn't like the idea of spending so much on a daughter's education, Zainab pushed to stay in school and graduated with honors. Advocating for herself led to a passion for human rights, and she's spent the last 12 years working in human rights policy and development, with an emphasis on women's rights. She has worked with Women on Board, an initiative addressing the acute imbalance of women professionals in upper management and on corporate boards in Pakistan, as well as the Gender Equity Programs in Pakistan. In 2014, Zainab became a founding working group member with Every Woman Treaty, and has served as a leader in the global movement for a treaty to end violence against women and girls. She counts among her most honored experiences the opportunity to work with acid survivors, and she funnels their bravery and energy into her work. As a woman who has survived violence, she understands the harm and why it must end: "Violence leaves you feeling absolutely humiliated, naked, like no amount of clothing in the world will ever be able to cover you, and dangerously vulnerable." She holds a bachelor's degree from the University of Maine in English literature with a minor in women's studies, and a master's degree in women and gender studies from the University of Toronto.
---
Mike Kollins
Director of Programs, Splash International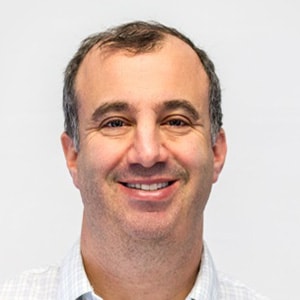 Mike Kollins joined Splash in 2016, and has responsibility for the development and implementation of Splash's global program work. As part of this role, Kollins is the project director for Project WISE, a $45 million project bringing school WASH to 100% of schools in two cities over the next five years. Prior to joining Splash, Kollins was the COO at PATH, a global health non-profit with operations in 70 countries. Kollins joined PATH after four years in leadership roles for World Bicycle Relief and 15 years of experience in the private sector. Mike has a B.Sc. in business administration from Washington University in St. Louis.
---
Mirte Postema
Project Manager, Seattle International Foundation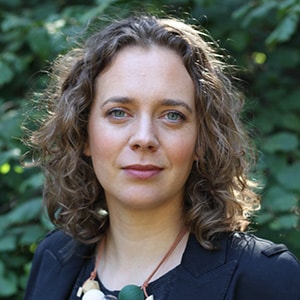 Mirte Postema is the project manager for rule of law initiatives at the Seattle International Foundation (SIF). Prior to joining SIF, she worked as a researcher for Human Rights Watch's LGBT Program, where she researched human rights violations against LGBTQ people in Central America's Northern Triangle, and for HRW's Americas Division, where she focused on Guatemala and Mexico. She has previously worked at Stanford Law School's Human Rights Center, in California, where she was a fellow for Criminal Justice and Prison Reform in the Americas, and at the Due Process of Law Foundation in Washington, D.C., where she led the Judicial Independence Program. Postema has also contributed political analysis on Guatemala to the Economist Intelligence Unit. She holds a master's degree in human rights from the London School of Economics and Political Science, a degree in comparative European and international law from Maastricht University, and a diploma in Latin American Studies from the Catholic University of Chile. She has written numerous articles and opinion pieces about rule of law issues in Mexico and Central America. She is a native Dutch speaker, is fluent in English and Spanish, and has some command of Portuguese, German, and French.