IN THIS ISSUE
Letter from our Executive Director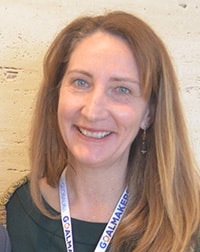 I had the privilege of hosting the new President of Rotary International Jennifer Jones and the CEO of Rotary International John Hewko in Seattle for an event about their investments in global health. They are partnering with Washington-based Gates Foundation, World Vision, PATH, and Malaria Partners International. It was incredibly inspiring to hear about the past success in polio eradication and how that long-term campaign model could be applied to malaria.
I also felt incredibly proud that these Global Washington members are leading this effort, which could impact millions around the world. GlobalWA members exemplify the adaptability and resilience of NGOs in the face of the pandemic, using existing SDG frameworks to restabilize operations in a post-pandemic world.  You can read more about these global health interventions in the articles below, as well as a Goalmaker feature story about President Jennifer Jones who is the first female President of Rotary International.
Looking forward, I'm excited to announce that registration is now open for the 2022 Goalmakers Conference on December 7 and 8! This year, the first day of the conference will be online and the second day will be in-person in Seattle. It will be a homecoming for those of you who have attended past in-person Goalmaker conferences and we will have time on the agenda for plenty of networking, co-creating, and re-connecting. I hope you can join us! Registration information can be found here.

Kristen Dailey
Executive Director
---
Issue Brief
Unconditional Resilience
How NGOs evolved to survive the COVID-19 pandemic
By Aneesh Chaterjee
On February 4, 2020, the World Health Organization released its first Strategic Preparedness and Response Plan for the novel coronavirus. The document details elaborate guidelines for how governments should prepare domestically and internationally, recommending containment strategies and encouraging international cooperation. In the context of Sustainable Development Goals (SDGs), this publication—and the advent of pandemic response and recovery strategies overall—appear to be strong institutional and structural accelerators for SDG 3, ensuring good health and well-being for all. The Goal, however, appeals not just for protection against COVID-19, but good health in the face of many other health crises. The necessary fixation on COVID-19, while bolstering certain SDG initiatives, has deprived other sectors. To bring sustainable endeavors back on course, the SDGs may prove to be a sufficient guiding framework for rebuilding post-pandemic.
Catalysts for adaptability in crisis
The steady struggle to actualize the Sustainable Development Goals has suffered significant derailment from the coronavirus pandemic in the last three years, interrupting immunization programs, skyrocketing malnutrition and the spread of disease, stemming educational reform and other initiatives.
Even in the wake of an unprecedented vaccine response, the "zero-dose" population became a new marker of inequality in vaccine distribution for COVID-19—pushing priorities further away from the broader spectrum of SDGs, in the efforts to stabilize global health. However, SDGs prove to be a guiding framework for adaptive responses to a global crisis, ones which demand flexibility and resourcefulness. To that end, one 2022 study suggests that NGOs, amid other kinds of institutions, may be particularly inclined to succeed.
NGOs reportedly suffered hefty operational setbacks: a drop in health-seeking behavior from people fearing infection at healthcare facilities, increased operational costs due to PPE, failure to administer programs during lockdowns, transitions to virtual operations reducing capacity, and even infections and death among NGO personnel, to name a few. Methods of direct disease intervention—tangible deliveries of products and services in target regions, health and frontline workers, and other in-person efforts to carry out the objectives of NGOs—were severely disrupted. Despite this, the study's literature proposes that NGOs are primed for reflexive adaptability, leading to pivotal response programs that ensured their survival.
Due to the nature of NGOs and their relationships with other institutions, they are adaptive in their conduct, their direction and decisions, dependent on the requirements of partner institutions; during a crisis, this isomorphic relationship is extended to the new normative standards of conduct for any organization. As such, NGOs have been theorized to be flexible in response to crisis, more prone to adhere to what is normalized as necessary for the current climate. These norms can dictate changes in services, programs, operational goals and other adjustments to an organization's mandate, even pushing NGOs to employ strategies and programs beyond their established scope.
GlobalWA members exemplify the adaptability and resilience of NGOs in the face of the pandemic, using existing SDG frameworks to restabilize operations in a post-pandemic world.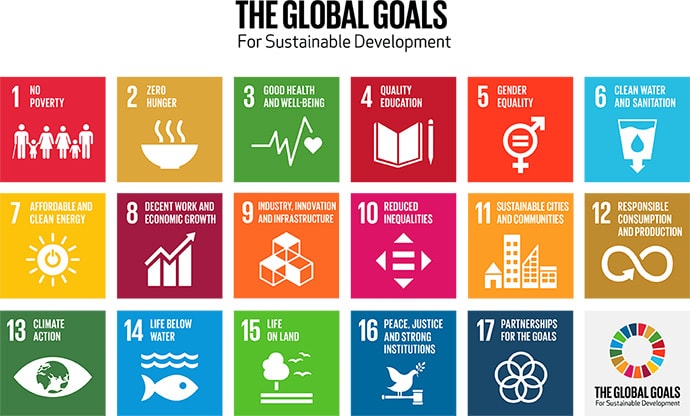 Revitalizing the means of implementation through global partnerships
The Bill and Melinda Gates Foundation facilitates development in a variety of sectors across the world, with five program divisions overseeing a broad range of missions to address global crises, inequalities, and sector development. The Global Health Division, for instance, focuses not only on driving high-impact research and disruptive innovation to both upscale existing interventional tools and build new ones, but provides specialized programs for individual infectious diseases with serious impacts on global society: tuberculosis, HIV and malaria, to name a few.

As an example, the Foundation's efforts to rid the world of malaria prioritize advanced surveillance systems in impacted regions to detect and diagnose cases, eliminating drug-resistant strains, and building a genetic database of malaria carriers to strengthen detection and response strategies.
Programs of such scope were not exempt from the crippling interference of a global pandemic. In the face of such unique circumstances, the Foundation adapted in ways that exemplify the true potential of Goal 17. In addition to developing rapid response strategies for economic recovery, their $2 billion in contributions to other institutions shows remarkable commitment to sustaining and strengthening multilateral, collaborative networks. These donations facilitate the rehabilitation of health systems, testing and contact tracing, vaccine development and economic recovery strategies, among other objectives.
The Foundation has worked frequently as facilitators of cooperation between multiple institutions, even before the pandemic. The malaria program alone exemplifies an inherent inclination to support, connect, and invest in other actors for the goal of a unified, strengthened mission toward success. In regions burdened by malaria, lack of access to readily available preventative tools, diagnostic equipment, and medication is remedied by investing in other institutions which assist in resource distribution. The Foundation also prioritizes knowledge; to provide governments with sufficient information needed to combat the disease, they invest in secondary organizations that specialize in data collection and intelligence processing. Through their mission to strengthen partnerships across the world, the Foundation proves that adaptability in crisis, and recovery in a post-pandemic world, are far from solitary endeavors.
The necessity of collaborative networks crucial to Goal 17 is also embodied in the work of CARE, an expansive non-profit addressing global poverty, gender inequalities, and social justice concerns. With up to 1,459 programs addressing climate change, resource scarcity, education, and other crucial priorities, CARE's global reach in 2021 spanned 102 nations, impacting up to 100 million people.

Programs at CARE achieve structured targets through comprehensive sets of approaches. In the realm of reproductive health, the IMAGINE project is an ongoing initiative that provides not only the education needed to better understand sexual health and family planning, but business and technical skills that grant young women more opportunities beyond traditional motherhood. Implemented in Bangladesh and Niger, the project aims to tackle the problem of adolescent pregnancies—including fostering autonomy and independence for children forced into marriage.  CARE's focus on HIV is represented well by the Community Score Card (CSC) initiative to work on prevention of mother-to-child transmission (PMTCT) of HIV. CSCs are tools of accountability for communities, enabling them to evaluate services and resources, identify roadblocks and challenges, and connect with service providers. The CSC project implemented in Malawi for PMTCT yielded largely positive results over 12 months, with 14 out of 15 indicators for PMTCT showing positive change.
The CSC initiative is a pioneering tool, and another example of how generating collaborative networks are essential to stabilizing crises of any kind. Following the outbreak of COVID-19, CARE engaged heavily in worldwide vaccine distribution, reaching up to 100 million people; supporting frontline workers in high-risk regions, coordinated with local authorities to strengthen health infrastructure, and collaborated with partners to dispel stigma and misinformation around vaccines.
Another effective NGO is Save the Children, which works on the ground to provide lifesaving assistance, equipment, and disseminate knowledge on how locals can prepare themselves to tackle the pandemic on their own.  Frontline workers have worked to provide testing kits and oxygen supplies in Nepal; established training facilities in Bangladesh to educate Rohingya refugees on pandemic preparedness; collaborated with local communities in South Sudan to advocate for best practices against infection; facilitated distance learning programs for children in Syria, among many other high-impact initiatives across 87 countries.

Efforts of this calibre, leveraging fostered partnerships, generating new networks with local institutions, and providing support to frontline workers, show clearly that even shocks to systems as disruptive as the pandemic may be reoriented through strength in partnerships.
Robust innovation paving a road to recovery
Fostering innovation is an essential target of Goal 9, one which the Fred Hutchinson Cancer Research Center exhaustively represents—including their adaptations post-pandemic. Operating five research divisions, tackling some of the world's most crippling maladies (including cancers, HIV/AIDS, autoimmune conditions, genetic disorders, and infectious diseases) and driving innovation in 19 research areas in disease prevention, genetics, biology, vaccine development, data science, and a host of others, Fred Hutch stands as one of the world's leading institutions generating high-impact, disruptive innovation for a brighter future in health sciences.

As a prime example, the cancer research conducted at Fred Hutch displays comprehensive clinical trials for multiple variations of different cancer types.  Ranging from brain tumors to myelodysplastic syndrome, each variant and cancer type receives dedicated research teams, and patient care resources. The degree to which their research focus is diversified, and the comprehensive approach to providing a full range of resources and services for a broad range of cancers, showcases the strength and dedication to innovation, scientific development and patient outreach at Fred Hutch.
Even with their cancer research being as comprehensive as it is, the COVID-19 pandemic presented unique and unpredictable roadblocks. In an open-access article authored by Dr. Joseph Unger of the Public Health Sciences Division at Fred Hutch, he states a reduction of 20.7% in cancer care services received by patients during the pandemic. Moreover, 1 in 5 cancer patients expressed an unwillingness to participate in clinical trials—a reflection of the noticeable reluctance of patients to interface with the healthcare system during the peak of the pandemic—due to fears of contracting the virus. In 2021, patient engagement with cancer care resources rebounded to levels even greater than they were pre-pandemic. Despite this, the findings indicate potential health consequences for patients who delayed screenings, or otherwise refused to seek out proper medical attention in regard to cancer treatment.
An article published in the Fred Hutch news network by Diane Mapes highlights another vista of consequences for cancer patients: those immunocompromised are particularly vulnerable to the infection, and have faced significantly heightened risks during the peak of the pandemic. Public pushback against lockdowns, mask mandates and social distancing were detrimental to the wellbeing of cancer patients in the same way the drop in patient engagement with cancer resources heightened risks of exacerbating their condition.
The response by Fred Hutch showcases their adaptability and resilience through their dedication to fostering innovation. In October 2020, they opened the COVID-19 Clinical Research Center (CCRC), driving research, clinical trials, and interventions designed to tackle the novel coronavirus. The CCRC acts as a collaborative platform of research and development, pushing toward a stable future through rigorous and disruptive methods of managing the pandemic.
Despite the volatile conditions surrounding cancer patients during the pandemic, their dedication to push through the crisis by inculcating new methods of innovation, research, and development solidifies Fred Hutch as an institution with capacities for unparalleled survival and growth, even in the most uncertain of times.
Another priority of Goal 9 is to build efficient and resilient infrastructure. To that end, PATH is another prolific entity with immense impact on a variety of sectors, ranging from infectious diseases to policies and advocacy, medical device development, vaccine research, and other fields. A novel service generated by PATH builds dynamic new infrastructure for countries wading into the post-pandemic era: Vaccine Cost Calculators are digital spreadsheets that enable institutions to estimate the financial impact of investing in vaccines, currently available for HPV, rotavirus, and pneumococcal conjugate vaccines.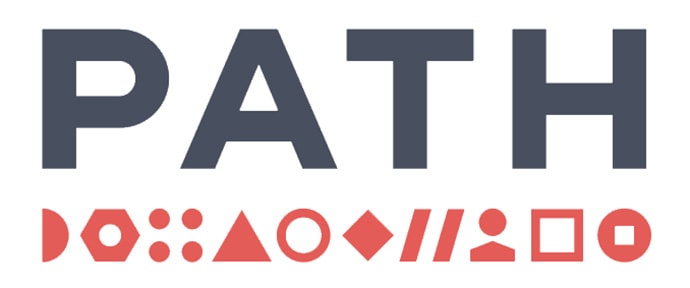 In the realm of scientific innovation, PATH has pioneered vital medical devices that address the needs of communities ravaged by the pandemic. Mobile rapid-response ventilators are built to address the rising ventilator shortage, with the added benefit of being fast and easy to deploy; Bubble CPAP kits are provided as ventilation alternatives for newborn children and toddlers; modular infusion pumps are built to provide life-saving infusion of nutrients and medication for patients afflicted by COVID-19; mobile chlorine generators, providing chlorine for disinfecting purposes, are engineered to address the disinfectant shortage at clinics and hospitals by generating chlorine from water, salt, and electricity.
In a more systemic example, PATH has also worked to address the global syringe shortage following mass vaccine rollouts. Working with UNICEF, PATH researchers are conducting widespread market research to test the viability of new alternatives to AD syringes (the product of choice for single-use injections across low-to-middle income countries), including the provision of logistical support to supply chains to ensure that syringes and vaccines arrive at required regions on time. The work of PATH to revitalize, strengthen, and develop global infrastructure, both within and beyond the scope of the coronavirus outbreak, is evidence of the irrefutable need to innovate in the fact of adversity.
Building ahead
GlobalWA members demonstrate the efficacy of comprehensive, grounded, and focused approaches to addressing complex global crises. While SDGs may present as rudimentary frameworks, their targets are in line with the projects and impacts of the world's most effective and widespread NGOs. Collaborative partnerships, assistance across multiple levels of engagement, and groundbreaking scientific advancements prove to be essential in overcoming not only the current pandemic, but the broader vista of sustainability challenges outlined by the Goals.
The following GlobalWA members are providing quality healthcare services and support through their programs in low- and middle-income countries where they work.
We envision a world where every person has access to quality health and education services, no matter where they live. We bring this to life by delivering leading programmes across Maternal, Newborn and Child Health, and Remote Community Development.
Americares is a health-focused relief and development organization that responds to people affected by poverty or disaster with life-changing medicine, medical supplies and health programs. When people are in crisis, we make sure that health comes first. Our Emergency Programs help communities prepare for, respond to and recover from disasters. We provide millions of people around the world Access to Medicine and supplies. Our Clinical Services deliver quality health care for people who have none. We create and support sustainable programs that strengthen Community Health.
Bill & Melinda Gates Foundation
Our Global Health Division aims to reduce inequities in health by developing new tools and strategies to reduce the burden of infectious disease and the leading causes of child mortality in developing countries. Learn more.
Burkitt's Lymphoma Fund for Africa (BLFA)
BLFA is a 501(c)3 nonprofit organization based in Seattle, Washington, that funds programs in East Africa focusing on the medical, logistical, and social support families need to have their children complete curative cancer treatment and return home. To accomplish our mission BLFA provides grants to nonprofit and healthcare partners who work directly with families and cancer patients. With our partners, we advocate for what these children and their families need, which can be different in each country. We know it takes a village to reach a village, and a cure.
CARE is a leading humanitarian organization fighting global poverty. CARE places special focus on working alongside women and girls. Equipped with the proper resources women and girls have the power to lift whole families and entire communities out of poverty. In 2020, CARE worked in over 100 countries, reaching more than 90 million people through 1,300 projects.
Days for Girls is turning periods into pathways. We increase access to menstrual care and education by developing global partnerships, cultivating Social Entrepreneurs, mobilizing volunteers and innovating sustainable solutions that shatter stigma and limitations for women and girls.
Five Angels assists with providing quality care and medical services to families in Shire, Ethiopia.
Since 2013, Dr. Leo Stamatatos has been developing a different kind of HIV vaccine intended to train a person's immune system to mount a powerful antibody response against the virus that causes AIDS. Now, it is nearly ready for its first phase of testing in human volunteers. The trial will be run by the Fred Hutchinson Cancer Cancer-based HIV Vaccine Trials Network under the name HVTN 301.
HVTN 301 is among the first studies in the world to try out this next-generation vaccine concept known as germline targeting. The strategy involves cultivating rare lineages of B cells that, while lacking the right stuff to make broadly neutralizing antibodies on their own, are close to doing so. The successive vaccines drive the maturation, or evolution, of the B cells until they can bring the desired antibodies across the finish line.
Hutch researchers are also advancing the development of potential Epstein-Barr virus vaccines. Implicated in cancers, fingered as the cause of mononucleosis — and now suspected of triggering the degenerative nerve disease multiple sclerosis — Epstein-Barr virus is building a rap sheet as a seriously problematic infectious agent.
Recent findings concerning the extent of damage wrought by this common virus lend urgency to efforts to develop a first vaccine, and today in the journal Cell Reports Medicine scientists at Seattle's Fred Hutchinson Cancer Center reported encouraging results in early laboratory tests of a new concept in EBV immunization.
Fred Hutch molecular biologist Dr. Andrew McGuire and his team are experimenting with a vaccine made of nanoparticles, each minuscule particle studded with up to 60 copies of a pair of proteins that mimic similar pairs found on the surface of the virus. A 2022 study linking a high prevalence of EBV to multiple sclerosis has increased concern in the medical community about the virus, a member of the herpesvirus family that has also been tied to lethal cancers such as Burkitt lymphoma and to cancers of the nose and throat.
Gambia Health Education Liaison Project (Gambia HELP)
Gambia Health Education Liaison Project, also known as GambiaHELP, exists to enable communities in Gambia to protect, conserve and improve their own health, the health of their community, and their natural environment. By providing books, educational opportunities, seed money, and human resources, GambiaHELP enables communities in Gambia to build a sustainable economy and environment.
GAPPS – Global Alliance to Prevent Prematurity and Stillbirth
A staggering 2.6 million stillbirths occur each year. Almost all of them take place in low- or middle-income countries and half occur just minutes or hours before birth. In low-income settings, many common factors place both mother and infant at risk of death around the time of delivery. Preventing stillbirth has not received sufficient global focus. GAPPS began the effort to elevate awareness of stillbirth as a global health issue in 2011 as part of a Lancet series on stillbirth. We must build on this foundation.
In low-resource settings, lack of access to emergency obstetric care, untreated maternal infections and other maternal health issues can result in stillbirth and ongoing maternal health issues, including obstetric fistulas and maternal death. Improving maternal health and care will prevent many stillbirths.
GAPPS is leading a collaborative, global effort to increase awareness and accelerate innovative research and interventions to improve maternal, newborn and child health outcomes around the world.
The key to reaching the world's most vulnerable populations and connecting them to essential health services are civil society organizations (CSO).
Gavi, the Vaccine Alliance, has made CSO engagement a crucial part of their 5.0 strategy with a particular focus on harnessing the full potential of partnerships between civil society and governments. These partnerships will enable countries to make equitable and sustainable progress towards their immunization goals, including reaching the nearly 10 million "zero dose" children who go without routine vaccines every year.
Kati Collective is working with Gavi to support them in achieving the new Civil Society Country Engagement Approach goals through strengthened management, alignment, networking, and coordination.
Additionally, Kati is enhancing the capacity of the CSO Constituency through the development of a monitoring and learning framework and the creation of communications products including toolkits and templates for initial and ongoing dissemination of information to facilitate multi-lateral capacity building between Gavi, governments, and CSOs to meet critical immunization goals.
Malaria No More envisions a world where no one dies from a mosquito bite. The organization's work has contributed to historic progress toward this goal. Now, Malaria No More is mobilizing the political commitment, funding, and innovation required to achieve what would be one of the greatest humanitarian accomplishments – ending malaria within our generation.
Medical Teams International is a needs-based humanitarian organization providing life-saving health services for conflict affected, refugee, and displaced populations. Medical Teams operates in eight countries supporting communities and local health facilities to ensure access to quality health services for the most vulnerable.
PATH's global team of scientists, engineers, advocates, and experts from dozens of other specialties work in more than 70 countries around the world, all pursuing the same goal: health equity. We partner with governments, multilateral organizations, and businesses to improve health in communities experiencing disproportionate burdens of disease. When the COVID-19 pandemic began, PATH urgently supported COVID-19 response. But we also knew it was critical to maintain treatment and prevention of other infectious diseases. We continued building local capacities, strengthening health systems, and scaling up responsive programs to address diarrheal disease, HIV/AIDS, human papillomavirus, Japanese encephalitis, malaria, meningitis, and tuberculosis, among many others.
With these ongoing efforts, PATH builds on more than 40 years of experience and expertise. For example, in the Democratic Republic of the Congo, PATH partnered with the Ministry of Health during the Ebola outbreak in 2017. From the country's first national emergency operations center, PATH provided day-to-day coordination, surveillance, and communications support to track cases and prevent further spread.
In Ukraine, PATH collaborated with health workers to increase medication adherence among tuberculosis patients. Using smart pill boxes, which send a signal to the health care worker if the box is opened, more than 80 percent of patients took more than 95 percent of their planned doses. And in Pakistan, where children under 15 bear the brunt of the country's high typhoid burden, PATH and partners helped the government successfully introduce the typhoid conjugate vaccine, administering doses to 10 million children in just three weeks.
By maintaining efforts to address infectious diseases around the world, PATH aims to protect decades of health progress, while continuing to support ongoing COVID-19 response. To learn more about our work, visit www.path.org.
Planned Parenthood Great Northwest, Hawai'i, Alaska, Indiana, Kentucky (PPGNHAIK)
PPGNHAIK draws upon its expertise as a leading provider of sexual and reproductive health services and comprehensive sexuality education to deliver capacity building support to partner organizations in low- and middle-income countries. Through these partnerships, PPGNHAIK's Global Programs department supports efforts to improve sexual and reproductive health outcomes for young people.
PRONTO International provides simulation and team training for obstetric and neonatal emergencies. We aim to optimize care during birth. We develop and implement innovative training strategies for health care providers that act as a catalyst for individual, team, and system change.
Save the Children believes every child deserves a future. In the US and globally in more than 100 countries, the organization gives children a healthy start in life, the opportunity to learn, and protection from harm. Save the Children does whatever it takes for children, every day and in times of crisis, transforming their lives and the future we share.
SIGN Fracture Care International
SIGN is a humanitarian organization that builds sustainable orthopaedic capacity in developing countries by providing relevant education to surgeons, then manufacturing and donating the instruments and implants needed to treat fractures.
We provide access to affordable or free health care services in the underserved communities. Residents in the slums or remote areas do not have access to affordable or free health care services. In addition, lack of economic resources, information, and assistance prevents them from using private facilities. The densely populated living condition increases the chance of infectious disease outbreaks, thereby increasing mortality rates, reducing productivity, and increasing poverty.
The Max Foundation delivers life-saving, targeted cancer treatments to people in low- and middle-income countries who would have no other way to access them. Its innovative model saves lives in more than 75 countries across the globe providing patient-centered treatment, care, and support. The Max Foundation's vision is a world where all people facing cancer live with dignity and hope.
VillageReach transforms health care delivery to reach everyone. VillageReach works with governments to solve health care delivery challenges in low-resource communities. Its programs focus on increasing access to quality health care at the last mile. VillageReach develops and implements new approaches and ideas to ensure vaccines and medicines are available, increases the capacity of health workers, and ensures they have access to data to improve health.
---
Organization Profile
World Vision International: Landmark Efforts to Fight Infectious Diseases
By Aneesh Chatterjee
With a mission to better the lives of children in communities struggling against malnourishment, water scarcity, disease and many other crises, World Vision International has a global presence spanning multiple continents. Providing a range of services from disaster response to child education, World Vision's work spans multiple sectors, generating positive impact on a broad range of pertinent global issues. In this interview with GlobalWA, we spotlight their work on curtailing infectious diseases with Senior Technical Advisor, Gagik Karapetyan.
While partnering with The Global Fund, how has World Vision contributed to the reduction, control and elimination of malaria in endemic countries, including the distribution of insecticide-treated bet nets (ITNs) and Community Case Management (iCCM)?
Despite the elimination of malaria in some parts of the world decades ago, it remains a significant public health problem for nearly half of the world's population. In 2019 alone, there were an estimated 229 million new malaria infections with 409,000 deaths globally— about 95% of which were in 31 countries in Africa. Malaria disproportionately affects the poorest and most marginalized communities, as they are at higher risk and often lack access to effective services. Due to more vulnerable immune systems, children under age 5, pregnant women, and people living with HIV and AIDS are the most susceptible.
World Vision has been partnering with The Global Fund to Fight AIDS, Tuberculosis and Malaria (The Global Fund), since their inception, over a decade ago.  Currently, our Global Fund portfolio includes 22 projects in 14 countries and helps support our child well-being goal of "children are protected from infection and disease" as well as SDG 3 "Ensure healthy lives and promote well-being for all at all ages."
We support malaria vector control interventions such as scaling up the universal distribution insecticide treated nets (ITNs) and Indoor Residual Spraying (IRS). We also contribute to community and health systems, strengthening and empowering communities to work with governments, the private sector, and civil society for Integrated Community Case Management (iCCM) services.
The iCCM promotes a diagnostic and treatment approach to pneumonia, diarrhea, and malaria. We train, support, and supply community health workers (CHWs) to provide timely and effective diagnostics and treatment for sick children in areas without adequate access to case management at health facilities.  World Vision supports iCCM as a proven and effective strategy to ensure community-based services are provided to those that need them the most.
In partnership with the Global Fund, we implement malaria programs in several countries, including Angola, Malawi, Mozambique, and Central African Republic. Along with local partners and in partnership with Ministries of Health (MOH), we build the capacity of CHWs and support them in iCCM. Some of the examples of our successful and scalable malaria programs include:
Angola
With resources from the Global Fund, World Vision partners with the Ministry of Health to support the National Malaria Control Program (NMCP) to reduce malaria mortality and morbidity through iCCM initiatives. This GF program makes a significant contribution to ensuring the routine distribution of health products (rapid diagnostic tests [RDTs] and artemisinin-based combination therapies [ACTs], for example) and has introduced the iCCM approach using the government's community system (ADECOS).
The program aimed to increase the demand for ITNs and the distribution of RDTs and ACTs, at both the health facility and community levels. Through the program, we have observed the following impacts:
536 community health workers (ADECOS) have been trained on iCCM; additionally, more than 48,000 people received awareness messages about malaria, tuberculosis, and HIV.
85% of confirmed malaria cases received first line antimalarial treatment.
321,892 children under 5 with suspected cases of malaria were tested, and 256,739 with confirmed cases of malaria were treated.
Reports of low equipment and medicine stock at iCCM sites have reduced by 85%.
113,437 children with pathologies other than uncomplicated malaria were referred by government health agents.
Central African Republic
Malaria is the number one cause of morbidity and mortality in the Central African Republic. Working with the Global Fund and the Ministry of Health, World Vision implemented key interventions in health systems and iCCM directives, distributed ITNs, began preventative treatment for malaria among pregnant women, strengthened medicine supply chains and streamlined data collection systems.
Between 2018-2020, up to 2,896,347 ITNs were distributed, protecting 80% of the general population. An additional 682,104 ITNs were given to vulnerable groups through continuous distribution. Furthermore, 6,341,532 malaria tests were performed; 4,319,710 positive cases were treated; 191,804 pregnant women received preventive medicine, and 239 community health workers were trained.
Mozambique
World Vision works with the Global Fund and the Ministry of Health in all 10 provinces of Mozambique to protect all populations (with an emphasis on pregnant women and children and rural populations) with ITN distribution, IRS, intermittent preventive treatment in pregnancy (IPTp), and iCCM. Since 2011, the project has reached about 12 million people with malaria information and education through teachers, volunteers, and CHWs. A total of 23.1 million ITNs have been distributed, 2,457 communities are now supported with at least one functioning community structure acting against malaria, and over 50,000 teachers and volunteers have been trained on malaria information, education, and communication. These are a few other key results:
Over 1,000 Community Health Workers have undergone an integrated iCCM refresher course for malaria.
Over 50,000 teachers and volunteers have been trained on malaria IEC.
Knowledge of malaria transmission through mosquitos has increased from 48.6% in 2011 to 91.8% in 2018.
Ownership of ITNs has increased from 63.6% in 2011 to 95.5% in 2018.
98% of presumed and confirmed malaria patients are receiving first-line treatment at public facilities.
How does World Vision improve the capacity of tuberculosis detection, diagnosis and treatment for healthcare institutions?
Although the total number of tuberculosis (TB) cases is on the decline worldwide, TB is still one of the deadliest infectious diseases (with mortality rates ranking higher than HIV and AIDS). TB is the second leading infectious killer after COVID-19, and the 13th leading cause of death worldwide. Malnutrition, weaker immune systems and poor access to healthcare resources and services are driving factors behind the spread of TB, making marginalized, vulnerable and impoverished communities more susceptible to TB.
The COVID-19 pandemic has severely affected access to essential TB services, with far fewer people being diagnosed and treated. Only 2.8 million people have had access to TB preventive treatment in 2020 – a 21% reduction since 2019.
World Vision is committed to identifying and treating TB, with the goal of TB elimination. This includes innovative approaches to detect and treat TB cases, especially  in children under 5 and other vulnerable groups. Projects focus on strengthening health systems and communities by promoting advocacy and social mobilization, to increase TB case detection, diagnosis, and directly observed treatment short-course (DOTS) enrollment. World Vision also supports diagnosis and treatment for multi-drug resistant (MDR) TB, as well as HIV-TB co-infection.
A long-term ally in the national TB response in many countries, World Vision has empowered communities through leadership, technical and vocational trainings, advocacy with local leaders, organizing community volunteers, linking communities to local health providers, and providing direct support to TB patients and their families. World Vision also partners with a number of local NGOs and faith-based organizations to build and strengthen their capacity to respond to the TB epidemic, in addition to establishing strong community-facility linkages.
To date, World Vision has implemented 30 TB grants from The Global Fund, totaling $198.86 million, in Somalia, Thailand, India, Papua New Guinea, Guatemala, the Philippines, Indonesia, Mongolia, Myanmar, Senegal, Kenya, and Bosnia and Herzegovina. These projects have consistently met or exceeded expected performance-based funding results. The following examples illustrate the efficacy of these programs.
India
World Vision targeted 222 million people living in the 74 most remote and under-served districts in India, working alongside six partner NGOs and the national TB program. The project focused on scaling up case detection, local-level advocacy, and systems strengthening. Integrated TB-HIV screening and treatment has been implemented in partnership with community-based HIV organizations and improved results in MDR TB treatment have been achieved through enhanced diagnosis, home-based counseling, and food support. Over 14,000 rural health care practitioners have been trained to scale up detection and improve adherence to treatment.
Haiti
Supported by The Global Fund, World Vision is implementing "Investing for impact against Tuberculosis and HIV" three-year program (2021–2023) which strives to improve prevention and treatment for HIV and TB. By adhering to human rights standards and working with the National HIV/AIDS and TB Strategic Plans, the program aims to control and halt the spread of HIV and TB by 2035. The objectives of this program will contribute to both HIV and TB National Strategic Plans. Some of these include reducing new HIV infections by 90% in the general population and priority target groups by 2023; increasing the 12-month survival rate of children and adults treated with antiretrovirals (ARVs) by 2023; reducing TB mortality by 90%, from 18/100,000 in 2015 to 6/100,000 by 2021, and reducing TB incidence from 200/100,000 in 2015 to 165/100,000 by 2021.
Through our efforts, World Vison and partners are supporting those most vulnerable, including adults and children living with HIV; orphans and vulnerable children (OVC); pregnant and breastfeeding women; newborns; TB and HIV/TB co-infected patients; incarcerated persons; migrants/displaced persons; sex workers; healthcare providers, and victims of stigma and discrimination related to the three diseases (including gay, transgender and transsexual demographics).
Malawi
TB remains a major public health problem in Malawi, with an estimated burden of 27,000 cases as of 2020. The emergence of drug-resistant TB (DR-TB), with approximately 750 incidences of rifampicin-resistant TB (RR-TB) and multidrug-resistant TB (MDR-TB) pose additional challenges. The objectives of the Malawi National TB Control Program aim for a 50% incidence reduction and a 75% mortality reduction by 2025.
World Vision's response targets individuals living with TB patients and their families, aiming to strengthen community access to quality TB resources in targeted areas. Under this intervention, 2000 sputum collection points and house-to-house TB screening initiatives are maintained across the country.
Myanmar
World Vision partnered with FHI 360 on the USAID-funded Challenge TB Project in Kayah State, eastern Myanmar. The project (April 2017 – September 2018) aimed to improve access to quality TB care and services in 150 remote villages, through community-based care and prevention strategies under the National TB Program. The project scaled up the capacity of health volunteers, with an emphasis on recognizing signs and symptoms of TB. The project conducted 478 health education sessions, reaching over 8,309 new participants and 1,899 repeat participants with TB messages, testing, and diagnosis. Additionally, 699 patients with presumptive TB diagnosis were referred to the National TB Program for treatment and follow up.
Papua New Guinea
Between July 2019 to December 2021, World Vision sought to increase detection, diagnosis, resource access and provide high-quality medicine and laboratory facilities. By strengthening HIV-TB collaborative services and establishing a coordinated national clinical and public health laboratory service, HIV-TB diagnosis, treatment, monitoring, surveillance, and prevention was increased. As a result of the project, DOTS has been expanded to all 22 provinces, case notification rates have increased, and laboratory networks have been strengthened. Below are some more key results:
A considerable reduction of TB mortality was observed between 2017-2020.
67% of MDR-TB cases were successfully cured, an improvement from 75% during 2016-2019.
In 2020, 91.96% of cases were notified, surpassing the project's goal of 84%.
How does the Ingobyi project address malaria, alongside other diseases affecting children, to bring down infant mortality rates in Rwanda?
The Ingobyi project (2018-2023) and the USAIDs Rwanda Service Delivery Activity (RSDA) seeks to strengthen health systems and improve the quality of reproductive, maternal, newborn and child health (RMNCH). Additionally, malaria services are provided in a sustainable manner, with the goal of reducing infant and maternal mortality in Rwanda. At the community level, we are implementing a package of demand creation approaches, including an emphasis on social accountability, to increase the community's use of lifesaving RMNCH and malaria services.
World Vision partners with IntraHealth International to improve the availability, quality, and utilization of RMNCH and malaria services through these objectives, among others:
Increased equitable access to RMNCH and malaria services;
Improved quality of high-impact RMNCH and malaria services;
Strengthened performance of health systems at central and decentralized levels, including improved skills for providers (doctors, nurses, midwives and community health workers), and
Strengthened referral linkages for RMNCH and malaria services between different levels of service delivery.
We are also promoting the uptake of community-based health insurance (CBHI) among savings group members to ensure their access to health services and the renewal of their health insurance in the next quarter. With this increased access to quality services, we hope to see fewer infant and maternal deaths in future.
How does the Indoor Residual Spraying (IRS) contribute to controlling and eventually – eliminating, malaria in Malawi?
Malawi is reported to have the 5th highest number of malaria cases in Eastern and Southern Africa. Close to 4 million cases of malaria occur every year, with pregnant women and children under 5 suffering the most severe cases. While malaria cases have increased by nearly 350,000 between 2013 and 2015, malaria-related deaths have declined by almost 15% between 2013 and 2017. In 2016, malaria accounted for 46% of all in-patient cases and 24% of all in-patient deaths.
Malaria prevalence has declined from 33% in 2014 to 24% in 2017. ITN ownership has increased from 70% in 2014 to 82% in 2017. The Ministry is striving to improve access to early diagnosis and treatment by expanding village clinic services, encouraging people to sleep under ITNs, spraying residence interiors, managing the environment, preventing malaria in pregnancy and promoting social and behavioral change through communication. Indoor Residual Spraying is a proven and effective malaria vector intervention if correctly implemented using WHO-recommended insecticides.
World Vision, in partnership with the Malawi Government through the Ministry of Health, is implementing Indoor Residual Spraying (IRS) targeting high-burden districts of Balaka, Mangochi and Nkhata Bay. The process involves application of a residual insecticide to internal walls and ceilings of dwelling structures where malaria vectors (female Anopheles mosquitoes) rest. The vector is more susceptible to the insecticide when it encounters the sprayed surfaces, hence the transmission cycle is interrupted and cases of malaria decrease.
The Malawi Health Sector Strategic Plan (2017-2022) prioritizes malaria as part of health sector development. The goal is to scale up malaria interventions and reach a 50% reduction of morbidity and mortality by 2022. The IRS is one of the vector control interventions to curb malaria, alongside insecticide-treated nets (ITNs), the prophylactic and therapeutic use of antimalarial drugs, and diagnostic testing. With these interventions, Malawi is on track to meet Sustainable Development Goal 3, relating to reductions in child mortality and has made considerable progress in scaling up interventions and controlling malaria.
While effective interventions such as the ones mentioned above are available, the population with the greatest burden has limited access to these resources. This is confirmed by the existing body of evidence around health and health-seeking behaviors of at-risk populations, including limited exposure to mosquitoes and the demand for drug treatment.
Across Malawi, high poverty levels (50.7% in 2018) and low literacy rates (59% for women and 73% for men in 2016) are among the major factors influencing healthcare-seeking behavior. Nonetheless, the country is making progress in all major malaria indicators such that malaria-related deaths have declined by almost 61% between 2010 (59 per 100,000) and 2016 (23 per 100,000. Anemia cases decreased from 12% to 6% between 2010 and 2014.
Malaria incidence rate has been increasing from 2019 from 396 per 1000 population to 428 per 1000 population in 2021. As initially indicated, this is attributed to the COVID-19 pandemic. On the other hand, mortality rate has reduced from 19 per 100,000 to 14 per 100,000 populations in 2021. This is a national picture for malaria incidence rate and mortality rate for Malawi.
The success of the IRS intervention is exemplified in the steady decrease of malaria incidence rates. The three targeted districts have showed a decrease in malaria incidences, while the national malaria incidence rate has steadily increased.  he results observed are as follows:
Mangochi, an incidence rate reduction from 380 per 1000 in 2017 to 183 per 1000 in 2021;
In Balaka, a reduction from 464 per 1000 in 2017 to 343 per 1000 in 2021;
In Nkhata Bay, a reduction from 973 per 1000 in 2017 to 342 per 1000 in 2021.
These drops are attributed to Indoor Residual Spraying. It is clear that, if this continues, Nkhata Bay in particular will record a reduced malaria incidence to 193 per 1000 population by 2024.
Additionally, Mangochi is currently the least burdened in the country. The Malaria Strategic Plan 2017-2020 aimed to reduce malaria incidence rate from 386 per 1000 population to 193 per 1000 population by 2022. As might be noted from the results, the incidence rate for is below the target specified in the Plan. This is a clear demonstration that IRS interventions are effective in reducing malaria incidence.
How does World Vision's Gifts-in-Kind (GIK) program combat the spread of infectious diseases?
The Gifts-in-Kind program receives resources donated to World Vision from various donors and partners, including governments, individuals, corporations, companies, and non-profit organizations. Donations are driven by demand, rather than donors' resource availability. The GIK program includes donated products, services, technology and expertise. Through effective use of donations, the program allows for more flexibility in funding allocation across multiple projects.
The GIK program is an important pillar for our Global Health and Nutrition Strategy. Antimalarials, antibiotics, deworming medicines, malaria RDTs, ITNs, PPE, disinfectants, and personal hygiene products are among many health products donated to the program, which are then delivered to our programs in over 25 countries.
The World Vision Priority Health Products List is a tool that guides our efforts to secure donations that further the objectives of our strategy. The list is designed to support key interventions addressing maternal and child health in target regions. It is consistent with WHO guidance on essential medicines and health-centric Millennium Development Goals.
These are several guiding principles behind the GIK program:
Sectors other than "medical" should make important contributions to the program, so the list should be inclusive of them (for instance, buckets and clean water technologies are included in the list).
Though some training may be needed, donated resources should be community-centric, low-tech and user friendly without needing highly specialized skills to utilize.
Donated resources should reflect a "life cycle" approach, providing long-term sustainable healthcare for women and children.
The products in the GIK are divided into three groups:
Level 1: These are products for household and community levels, designed to be used at home or easily distributed in communities. They are utilized to prevent sickness and promote behaviors that maintain good health.
Level 2: At this level, products are meant for first-referral clinics and health centers. They are generally used by World Vision's governmental and non-governmental (NGO) partners.
Level 3: This level is allocated for all other product types that may be useful in certain contexts, but do not directly match the requirements or high priority demands of the first two levels.
What is the scope and impact of the USAID Core Group Polio Project? How has World Vision worked to achieve the goals of this initiative?
World Vision leads and manages the CORE Group Polio Project (CGPP), a multi-country, multi-partner initiative providing financial support and on-the-ground technical guidance to strengthen efforts to eradicate polio. The CGPP operates in seven countries (India, Ethiopia, South Sudan, Nigeria, Kenya, Somalia, and Uganda) to improve vaccine uptake for polio (and other vaccine-preventable diseases such as measles), conduct surveillance for infectious disease threats, and strengthen dysfunctional or weak health systems.
The CGPP is funded by USAID and collaborates with WHO, UNICEF, CDC, Rotary, the Bill and Melinda Gates Foundation, Gavi, the Vaccine Alliance, and numerous Ministries of Health. In 2021, the CGPP was working with 11 international NGOs, 18,292 frontline workers and 20+ national and local NGOs equipped with the expertise to work in complex, high-risk communities.
For more than two decades, the success of the CGPP is the innovative Secretariat model that empowers civil society and country-level local actors to work firsthand as transformative agents. These actors ensure that the polio immunization program reaches the last mile and child.
By 2021, the Project's 19,000+ frontline workers had reached over 2.1 million households with key health education messages on immunization and AFP surveillance. Frontline workers and project staff supported the vaccination of 4,037,044 children during supplemental immunization campaigns. The CGPP continued its tradition of capacity building by training 13,611 frontline and healthcare workers to strengthen health systems, provide routine immunization, facilitate supplemental immunization activities, and teach community-based surveillance. During the COVID-19 pandemic, the CGPP developed necessary protocols to ensure the safety of all CHWs, front-line workers, and those served.
In Ethiopia, Kenya and South Sudan, we expanded the Project's focus to include community-based surveillance for a broader range of diseases with new funding from the Global Health Security Agenda (GHSA) and Ebola Preparedness at USAID. With supervision from a new Senior Advisor for the GHSA, along with GHSA advisors at the Secretariat level in Ethiopia and Kenya, the GHSA has made impressive strides in training community mobilizers and informants to identify signs of zoonotic diseases (e.g. animal die-offs) using the same project supervision structure established for polio eradication, and Acute Flaccid Paralysis surveillance.
The CGPP integrated no-cost COVID-19 activities through the polio platform to protect communities in India, Ethiopia, Kenya, Somalia, and Uganda. With USAID COVID-19 funding, the CGPP trained volunteers and staff in Nigeria and South Sudan on pandemic and IPC measures, integrated COVID-19 surveillance, established handwashing stations, and conducted contact tracing.
The Project published 14 articles in a journal supplement in The American Journal of Tropical Medicine and Hygiene entitled "Impact, Innovation, and Inclusion of Civil Society Organizations in Polio Eradication: The CORE Group Polio Project Story." The journal project was led by our Technical Advisors for Communication and Monitoring and Evaluation with external senior support from Professor Henry B. Perry of Johns Hopkins University.
The Project continued to engage with polio eradication leaders to ensure that the civil society and community perspectives championed by this Project have a voice in global, regional and national policy making.
For more details, please visit https://coregroup.org/our-work/programs/core-group-polio-project/.
How did the COVID-19 pandemic affect the efforts to curtail the spread of other infectious diseases? How did World Vision adapt to the post-pandemic world to continue their operations?
World Vision is responding to the devastating impact of COVID-19 in more than 70 countries. Since the WHO declared COVID-19 a pandemic on 11 March 2020, our response has already exceeded our initial goal of reaching 72 million people, and we are continuing to implement programs to help the most vulnerable children.
World Vision has been strengthening health systems to respond to the crisis through training frontline health workers and providing personal protective equipment (PPE). We are addressing vaccine hesitancy through dialogue with communities and faith leaders, and supporting community health workers in vaccine administration.
We will continue to focus on countries that have significant pockets of fragility and poverty. These include urban slums, densely populated informal settlements, and camps for refugees and internally displaced persons (IDPs). The living conditions pose the greatest risk of infection, due to limited access to healthcare, education on best practices, and heightened economic instability. Parallel with our health response, we are engaging in advocacy to address impacts of the pandemic on vulnerable populations.
In all our projects, we have adapted and integrated our COVID-19 protocols to ensure the safety of both our CHWs and our staff, as they prepare to resume program activities after country lockdowns are lifted. These included providing CHWs with PPE and training in preventative measures to mitigate the COVID-19 spread.
Dr. Hans Kluge, Europe Regional Director for the WHO, recently expressed hope that the continuing state of emergency (exacerbated by the Omicron variant) may end in 2022 so the world can begin to address other issues and indirect impacts brought on by the pandemic.
Much will need to happen in order for this to become reality, however. Globally, more than 10.1 billion vaccine doses have been administered – that is 129 shots for every 100 people worldwide. Yet, the least wealthy countries have received only 1% of the vaccinations over the last year.
Furthermore, the indirect impacts of COVID-19 will continue to evolve and affect vulnerable children and their families for years to come. Children may not be the most at risk from the virus, but hundreds of millions of children have been made much more vulnerable by the pandemic's indirect impacts. Thus, World Vision is committed to continuing to reduce the impact of COVID-19 on vulnerable children and families through the following goals:
Supporting people and health systems as countries face new waves and variants of COVID-19 (e.g. vaccination programming, emergency relief);
Strengthening health systems and workers so they are better prepared to face future health emergencies and disasters;
Prioritizing efforts to support children affected by COVID-19 (e.g. education, child protection, food security, livelihoods);
Fortifying local economies by equipping individuals and communities to recover, thrive, and be more resilient (e.g. the Vision Fund);
Raising awareness about the indirect impacts of COVID-19 so the most vulnerable, particularly children, are not overlooked;
Providing children and young people opportunities and platforms to speak about issues affecting them, amplifying their voices with governments and partners, and advocating for opportunities for them to shape and participate in recovery efforts.
To date, we have reached over 81 million people through our COVID-19 response. Over the last 2 years, we have conducted multiple research studies, surveys, assessments, and desk reviews to better understand the ongoing needs and issues facing the communities we serve.
---
Goalmaker
Rotary's First Female President is Making History, Adapting to the Present, and Creating a Future for a Diversity of Members
By Amber Cortes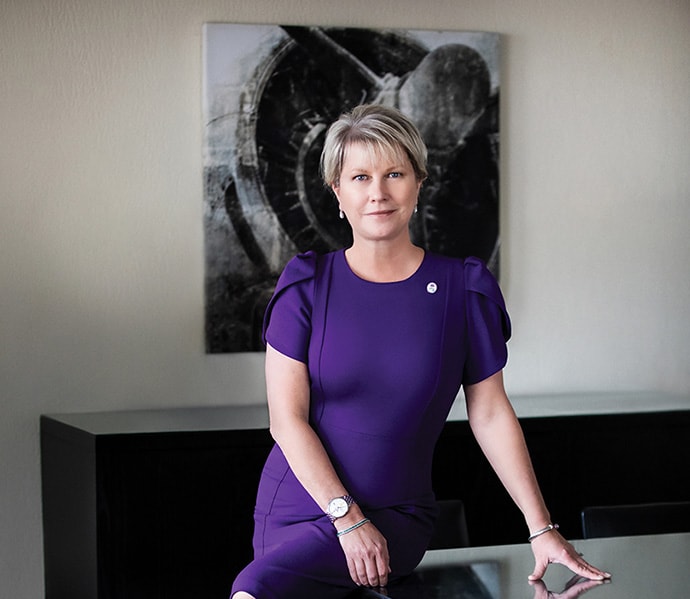 Growing up in Windsor, Ontario, Jennifer Jones was always trying to come up with ways to help people. Whether raising money for a local hospital by starting a lemonade stand, or raiding her mother's garden to sell vegetables—Jones says her parents empowered her and her brothers "to dream and think that anything, and everything, was possible."
"My parents were very mindful of creating opportunity for us to weave service into our life. And it's something that certainly carried with me through the role that I'm in now."
That remarkable role is the very first female president of Rotary International—Jones just started this July.
"I'm very excited," says Jones. "Smidge terrified, truth be told. But I think that's it's healthy to feel that because it means that you care about what you're doing."
Jones's path to president started, in a way, when she first encountered Rotary in the late 80s. She worked as a rookie reporter at a radio station and was assigned to cover local Rotary Club meetings.
At the time, women were not permitted to join Rotary, so she would show up, the only woman in the room, with a microphone in hand to interview the speaker of the day.
"And I remember it being a pretty intimidating experience as a younger person."
But that changed in 1987, when the Supreme Court ruled that the club could not exclude members on the basis of gender. It opened doors for women like Jones to join, and when a friend invited her to a meeting, she thought back to her earlier experiences and wondered what it was like now. The meeting synced with her passion for helping others perfectly.
"I felt like I walked into my home," Jones explains. "I knew that it was the place where I wanted to spend time, and the people I wanted to spend time with."
After a few years, Jones's path through Rotary included becoming a club president, then a district governor, and then serving on their international board.
Now, she's not only making history, but also bringing Rotary into the future.
Jones is taking one step at a time—but not without a larger vision for Rotary. She wants to open those same doors of inclusivity for others, so they can see their clubs reflect themselves and their communities.
"Because if we take care of our members, they take care of our communities," says Jones. "And that means making sure that we're creating a diverse experience for people where everyone can show up, and be part of something that's, you know, a little bit bigger than ourselves."
Jones feels opening up this dialogue in Rotary is important in our world right now.
"We are in a time where we need a lot of healing. And this is a really good place for people to spend time with like-minded people doing good things in the world."
Jones's own background as a storyteller (she owned her own media production company for 25 years), and her experiences with public speaking as a Rotary member, made her realize the value and impact of storytelling.
"I think that many times the power of storytelling is underestimated," Jones says. For example, she says, you can use numbers and statistics to try and communicate how many hundreds of thousands of children die of waterborne illness and disease.
"Or I can tell you about a friend of mine who was in the Dominican Republic, working on some water projects. And one day, he and his friend were standing there talking with a village elder, who said: "When the well was built, the children stopped dying.'"
Statistics can be overwhelming, Jones says, but those few words spoken by the village elder said it all.
"It creates a mental image in our minds, in our hearts. And that is the power of a really good story."
It's this storytelling element that's informing Rotary's latest endeavor, the Imagine Impact Tour, launching at the end of the month.
Influencers, storytellers, and press will be invited on the tour, which has eight global stops and includes eight areas of focus that align directly with UN Sustainable Development Goals.
"For our own members, I want them to be able to see these stories being told on a global stage and feel pride in knowing that they're part of something that is making a difference in the world," says Jones.
Another program that Jones is showcasing is the scale up of Rotary's work fighting malaria in Zambia. The program is sponsored by Federal Way's local Rotary Club in partnership with Rotary clubs in Zambia and will be co-funded by the Bill & Melinda Gates Foundation and World Vision USA.
"At this point in time in Zambia, the most common cause of death for children under the age of five is malaria," explains Jones. "And so, it's treatable. It's preventable. And, you know, that means that it's unthinkable, and we need to stop it."
Jones admits that compounding factors such as the pandemic, conflicts, ongoing climate crisis and inflation makes these challenging times ahead for many for global development organizations.
But she sees it as an opportunity to 'adapt and retool.'
"I think it's caused so many of us to sit back and try to reimagine how we go forward," she says. "How do we take the best from the worst of what we've been through, and, you know, retool ourselves?"
For Jones this means being open to understanding different ways of doing things.
"We need to take a good look at ourselves sometimes and understand that the way we've always done something isn't the way we always have to do it. It's scary, but organizations need to adapt to doing our work in the way that is best reflective of what our world needs."
---
Member Events
July 27 – 29: Changemakers Unite
July 31: Spreeha in the Park
October 21: GlobalPDX 2022 Conference
October 26-28: Central America Donors forum 2022
---
Career Center
Associate – Communications, VillageReach
Assistant – Global Operations, VillageReach
Credit Operations Officer, Global Partnerships
Summer Paid Internship, Global Washington
Youth Programs Director, Water1st
Investor Relations Assistant, Global Partnerships
Vice President of Operations and Development, Alliance for Children Everywhere (ACE)
---
Check out the GlobalWA Job Board for the latest openings.
---
GlobalWA Events
SAVE THE DATE – December 7-8, 2022: Goalmakers Conference 2022