Welcome to the August 2022 issue of the Global Washington newsletter.
IN THIS ISSUE
Letter from our Executive Director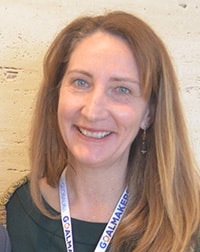 The U.S. Congress just passed landmark legislation that includes climate mitigation and adaptation funding. This is a hopeful step in the fight against climate change that has a disproportionate negative impact on those living in low- and middle-income countries. Climate impacts such as drought, flooding, and increased wildfires are starting to become a universally shared experience.
In low- and middle-income countries, several GlobalWA members are working with local communities to build resiliency to climate change and create climate smart clean energy. In this issue campaign, you can read about Mercy Corps who is working with farmers on climate smart agriculture and cash assistance for emergency relief in the Horn of Africa. You can also read about our Goalmaker this month Rachel McMonagle from Landesa who was in Ukraine in 2013 where she discovered the importance of land rights in building climate resilient farmlands. Learn more about these GlobalWA members and others in the articles below.
Also this month, join us at our Summer Happy Hour co-hosted with Global Leadership Forum, and World Affairs Council/YPIN.
Coming up next month, save the date of September 8 for a Global Washington All Member Meeting. If you are a current member, you will receive more information shortly. Join us to re-connect, re-energize, and re-imagine the future of global development!
And, in case you missed it, registration for the 2022 Goalmakers Annual Conference is now open. Our two-day conference will be both virtual and in-person in Seattle. I hope you will join us December 7 and 8, 2022. More information here.

Kristen Dailey
Executive Director
---
Issue Brief
How We Weather Storms
Impactful Approaches to Building Disaster Resilience in Climate Change
By Aneesh Chatterjee
On July 8th, 2021, the first Hydromet Gap Report was published to illustrate how far society stands from fostering a stable and beneficial global environment. The hydromet umbrella – encompassing hydrological, climate-based, weather, and other natural systems-related services – was pitched in the report as the strongest framework upon which to base mandates for effective climate action. One standout service underlined in the report is the implementation of effective weather warning systems. Tools are proposed by the Alliance for Hydromet Development (ADH) – founded in 2019 at COP25 – to equip at-risk regions with effective capacity upgrades to their climate response systems, including diagnostics tools to evaluate a country's climate response capacities, funding channels to fuel innovation, regular reports to track progress. Effective weather response systems are expected to drastically reduce widespread destruction and loss of life in developing nations caused by the rising frequency and severity of natural disasters, brought on by rampant climate change. As such, the ADH is an excellent embodiment of SDG 13 – showcasing what effective climate action entails.
Palpable Necessity
The race to affordable access to clean energy sources – the core of SDG 7 – is another of many examples illustrating how climate action manifests. The steps necessary to strengthen responsive systems that can mitigate the impact of natural disasters are more necessary today than ever before. A Vision of Humanity article points out that, according to a study by the Institute for Economics and Peace, the frequency of natural disasters had grown from 39 in 1900 to 396 in 2019. In 2005, flooding-related incidents alone numbered at 442, with 90,000 casualties and over 160 million survivors in need of help across the globe. With droughts, storms, and floods bringing the most destructive consequences of climate change, the cost of recuperation has risen from an average of $49 million in the 1970s to a daily economic pitfall of $383 million across the world in the 2010s. To both reduce the cost of resilience and prevent further loss of life, effective climate response systems are critical to a sustainable future.
The following GlobalWA members exemplify standout climate action efforts, illustrating how current strategies to strengthen resilience and detect disasters are being implemented.
Pioneering Resilience through High-Impact Partnerships

Partnerships have been a cornerstone for many climate action initiatives taken up by institutions. A 2020 Climate Commitment publication by Dalberg Global Development Advisors encompassed a host of approaches to work toward resilience against natural disasters as well as reduce the exacerbation of climate change. Some of these partnerships have founded carbon and plastic footprint reduction programs through partnerships with Ecometrica and Climate Impact Partners, with successful initiatives in Rwanda, Mexico, India, Kenya, and Columbia; plastic collection and recycling through a partnership with the rePurpose Global program (successfully implemented in Kenya through a recycling facility operated by TakaTaka Solutions), and efforts to study the full extent of pollution in the Mediterranean Sea in partnership with the World Wildlife Fund, to name a few. Dalberg has also partnered with BeZero Carbon in their mission to manifest operational transparency and yield reliable data from organizations participating in the carbon control effort. These partnerships exemplify Dalberg's commitment to the prevention of further climate destabilization and the strengthening of responsive strategies: through a 'climate lens' method of operations, Dalberg's projects prioritize environmental impact in every mandate, even if it means turning down potential projects that do not comply with footprint targets.

Partnerships as concise as two active parties are also capable of making significant changes, as is evident in World Vision's partnership with the world's largest manufacturer of water pumps, Grundfos. Together, these organizations have implemented the provision of clean water to nearly 2 million people across sub-Saharan Africa through a five-year program launched in 2015. Even at the precipice of the pandemic, this initiative has mitigated the need to walk extraneous distances for drinkable water, instead bringing clean water to localities through solar powered, environmentally friendly Grundfos pumps. This project is a clear indicator that a joint initiative with as many as two parties can make significant progress in building climate change resilience.

Amazon's 2019 Climate Pledge initiative, co-founded with Global Optimism, shows one of the most robust and ambitious attempts in combating climate change: to meet the Paris Agreement's global reduction targets – net zero carbon emissions – by 2040, ten years earlier than the original milestone. With 322 signatories, including Microsoft, Verizon, Unilever, and Mercedes-Benz, the Climate Pledge aims to achieve this through rigorous reporting of carbon emissions, changing business strategies to incorporate sustainable, innovative tactics in favor of traditional practices, focusing on renewable assets, and eliminating current emission rates with tangible, measurable outcomes. The scale of the Climate Pledge is evident in the number of high-profile organizations willing to hold themselves accountable as signatories, and wholly represents the value of partnerships in taking enforceable climate action.
Systemic Innovation, Broad and Focused

A unique, systemic approach to climate action is the Future Rising Fellowship program launched by Girl Rising. The program acknowledges women as disproportionately affected victims of climate crises, and empowers young girls through education programs, professional development expertise, and practical resources to establish climate-friendly, sustainable enterprises at grassroots levels. The Fellowship establishes tangible solutions to specific issues, such as the core focus on improving food and water security in specific localities for the 2022 program. Prior program focuses have included mangrove conservation in Costa Rica, sustainable fishing in the Philippines, air pollution reduction in Mongolia, and low-impact, sustainable agriculture in Uganda and Kenya. Using education as a tool to address climate resilience is a broad-spectrum, systemic approach that simultaneously allows Fellows to address specific climate issues, making this program one of the most versatile ways to drive climate action forward.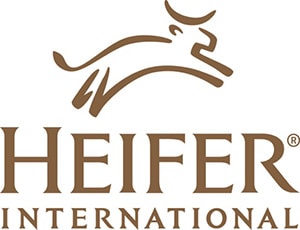 Heifer International's Power, Water, Internet (PWI) Global initiative is an outstanding example of broad-spectrum systemic changes brought on across sectors. With active programs in over 20 countries, Heifer International aims to incorporate grassroots-level sustainable agricultural training, innovative technologies, and low-cost, high-yield farming tactics; on a larger scale, they aim to upgrade vital systems (such as water treatment methods); beyond that, they target broader crises by introducing renewable energy sources for locals, reduced costs of implementation, and greater access to funding resources for farmers.
Another multidisciplinary systems-based approach is seen in the environmental conservation efforts by The Hunger Project (THP). Through specialized programs across target regions, THP has established practical farming and sustainable irrigation tactics, including drip irrigation, composting, and intercropping, enabling local farmers to farm sustainably with higher crop yields. Beyond hands-on practices, worldwide training programs by THP emboldens citizens with the knowledge of sustainability practices, the ability to access financing resources for their endeavors, leadership training, and the encouragement of advocacy so they may demand sustainable policy approaches from their governments. Across countries, THP has also established tree nurseries to counteract deforestation, replanting trees to improve soil erosion, create effective carbon sinks, and enrich local villages with entrepreneurial opportunities through income from fruit yields.  A multi-sector mandate to addressing climate action, from training the individual to creating systems of economic and social engagement, is the hallmark of an effective systemic approach.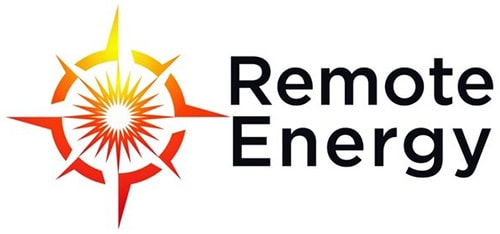 While aforementioned members engage in multi-sector initiatives, Remote Energy's unique proposal for climate action takes a specialized approach to training communities in photovoltaics, heralding disruptive solar technologies in crisis-prone regions. Acknowledging the disparities among races, genders, and economic standings as a factor in resource access, Remote Energy proposes specialized training streams for women, instructional resources for Native Americans, mentorship programs, technical skills instruction, and online classes. Working with local institutions in target regions, Remote Energy also implements training facilities to encourage hands-on lessons in handling photovoltaic technology and understanding the nuances of solar energy. With a streamlined focus on a specific area in sustainability, Remote Energy brings high-impact changes in climate resilience through rapid shifts to renewable energy, propagated from the ground up by connecting people with hands-on training and resources.
Irrefutably Interdisciplinary 
Given how versatile and expansive the host of discussed initiatives are, the evident common thread among them is the crucial need for joint, partnered, interdisciplinary action across multiple sectors, with specialized and decentralized focus allotted to each region of priority. Climate action cannot be undertaken without unconditional cooperation between parties, and the members highlighted exemplify the value of such collaborative, disruptive, and focused efforts to build resilience against climate change.
In addition to the above member organizations, the following members are working towards the sustainable development goals of Climate Action (SDG 13) and Affordable and Clean Energy (SDG 7) through their programs.
Construction for Change is a nonprofit construction management organization. Our unique model of service provides the highest possible value to our Project Partners. We leverage the expertise of world class design firms and construction professionals who make our work possible. This model allows us to streamline costs without compromising quality.
We work for and with the communities we serve. We recruit local labor and offer these talented workers the opportunity to expand their skills in the construction trades.
We build sustainably, leverage existing supply chains and use energy-efficient technologies like solar power.
We value equity and inclusion and prioritize women and Black, Indigenous and People of Color (BIPOC) as Project Managers on our job sites.
Dalberg is a leading social impact advisory group with a mission to build a more inclusive and sustainable world. Our climate practice supports philanthropic, corporate, nonprofit and government clients on a range of issues including clean energy investment, regenerative agriculture, natural capital solutions, and climate resilience in the built environment.
For example, Dalberg is currently supporting Colombia's Energy for Peace initiative by structuring creative financing solutions that crowd in private capital to build and operate sustainable solar mini-grids in conflict-affected parts of the country. On behalf of the World Economic Forum, we designed and now serve as secretariat for the African Circular Economy Alliance, which aims to accelerate circular economy investments on the continent alongside economic development imperatives. We have also partnered with World Wildlife Fund (WWF) to produce a number of policy advocacy reports including The True Cost of Plastic, on the need for a global treaty on marine plastic pollution; Halve Humanity's Footprint on Nature to Safeguard Our Future, on the economic drivers of biodiversity loss; and Working with Nature to Protect People, on nature-based solutions for disaster risk reduction. Additionally, we support leading global companies on supply chain sustainability solutions and investments in carbon-neutral operations.
In its own global operations, Dalberg is a carbon- and plastic-neutral company that is committed to reaching net zero by 2025. Dalberg is a signatory to the UN Global Compact Business Ambition for 1.5 degrees, pledging to adhere to the Paris Climate Agreement by ensuring we do not contribute to the warming of the planet beyond 1.5 degrees.
Earthworm Foundation (EF) is an impact-driven non-profit that partners with businesses, civil society, communities and governments to improve the way commodities are produced, such as cocoa, packaging, palm oil, rubber and more. Experts in supply chains, agriculture, social issues, and environmental protection work across five continents to improve conditions for people, forests and soils impacted by supply chains. EF focuses on implementing responsible sourcing commitments in supply chains and innovating practical solutions to social and environmental challenges across sourcing landscapes. Since 2015, EF field teams have engaged 21,456 farmers, indirectly impacting 60,000 farmers and family members, to help them improve their resilience against climate and market fluctuations. EF also works with 244 partner companies and organizations to protect more than 53,000 hectares of key habitats and forests in places such as Brazil, Dominican Republic, Ecuador, France, Ghana, India, Indonesia, Ivory Coast, Malaysia, Peru, Solomon Islands, Thailand, and Vietnam. In 2016, EF and Airbus co-developed Starling, a satellite monitoring platform linking space technology with the supply chain expertise necessary to drive social and environmental change. Starling provides robust monitoring of forest loss, a key driver of climate change. It currently monitors more than 22 countries and 113 provinces, or over 3.6 million sq mi, and incorporates 20 years of historical data and trends. The platform has generated more than two million alerts and 180,000 images.
We've identified the seven most sought-after essential resources missing in struggling and impoverished Eastern and Southern African communities impacted by climate change. They are: Large Scale Water Security; Clean Water; Improved Sanitation; Water Conserving Gardening; Hygiene Products; Safer Cooking; and Better Building Materials.
In response to these challenges, we offer a 25,000-liter built-on-site Rainwater Catchment Tank; Renewable and Affordable Water Filtration systems; Composting Latrines; Permagardens; Liquid Soap; subsidized Rocket Stoves and the Interlocking Stabilized Soil Block (ISSB), a revolutionary product that can be used in place of a fired brick or concrete block (in fact, our Rainwater Catchment Tank and Composting Latrine are built with ISSB bricks).
All these "climate change mitigating" technologies are taught by our local-staff and produced by members of the partner community. This partnership works because no one is left behind, everyone has a role, and everyone has the opportunity to work and be paid.
The program is rigorous, lasts a minimum of five years and is only initiated after a months-long process of Community Engagement where, as a group, we hold a series of open meetings with the villages. We reach consensus on what we can do, how we'll do it and when we'll do it. Together, all this works because we work together.
This year we are on target to complete 1,000,000 liters of water storage in rural communities in Africa, next year we would like to build 2,000,000 liters of storage. Thanks for your support.
FSC Investments and Partnerships
FSC Investments & Partnerships (FSC I&P) is working alongside FSC International and its network partners to safeguard healthy forests, a critical nature-based solution to climate change. FSC aims to bring forests to the center of climate action by improving forest management, restoring ecosystems, and conserving critical areas.
FSC is currently working to create and deliver scalable, effective, and credible climate solutions to help companies and forest managers understand and offset their climate impact and achieve their net zero emissions targets. This includes expanding its existing tool to incentivize restoration and conservation (The Ecosystem Services Procedure) and developing The Restoration Toolbox, an innovative and comprehensive set of tools for implementing, monitoring, and verifying forest restoration work.
FSC I&P is also building an extensive network of partners that will collaborate on the co-creation of solutions for climate change mitigation and adaptation, forest landscape restoration, and climate finance. As the world's most trusted system for the certification of sustainable forest management, FSC is uniquely positioned to bring together varied stakeholders for collaborative solutions. FSC is using the power of incentives to keep forests standing, protect valuable ecosystem services, and restore degraded landscapes—all critical in combating climate change.
Overfishing is a distinctly human issue. Our oceans are in crisis at a time when 37 percent of the global population lives in coastal communities.
Future of Fish develops platforms and solutions that reduce complexity and enable stakeholders to engage. We look at ocean challenges, see the system underlying them and build collaborations to effectively apply resources for fisheries transformation. We bring a wide range of stakeholders to the table to facilitate connections, align strategies and match resources to projects. Given the variety of global and local stakeholders, creative collaboration presents a significant opportunity to share the risks inherent in change creation. Learn more.
Gambia Health Education Liaison Project (Gambia HELP)
Gambia Health Education Liaison Project, also known as GambiaHELP, exists to enable communities in Gambia to protect, conserve, and improve their own health, the health of their community, and their natural environment.
Landesa's efforts to strengthen land rights hold promise for climate change adaptation and mitigation, environmental conservation, and community wellbeing. When rural and Indigenous communities are equipped with secure land rights that are gender-equal and socially inclusive, they are better able to make investments – in sustainable farming techniques like terracing, improved irrigation, and agroforestry – that conserve soil and water and build resilience to climate change. Beyond a role in climate adaptation, there is evidence that secure land rights can help advance efforts on climate mitigation, particularly through preservation of forests and land restoration practices. We are uniquely placed to catalyze gender equity within the climate justice movement, and we advocate with women farmers and support governments to apply a gender equity and social inclusion lens to land administration. Read more.
Oxfam's mission is to fight inequality to end poverty and injustice. That's why Oxfam advocates for climate action to protect the rights and livelihoods of people most affected by the climate crisis. We fight for government action to help communities cope with climate impacts and compensate them for their losses. We call on governments to shift public dollars from fossil fuel subsidies and to mandate and fund renewable energy through a just transition that protects the livelihoods and rights of workers and communities. We pressure wealthy corporations to lower pollution across their global operations.
We also champion people on the front lines of a changing climate who are creating their own solutions to the crisis. In places where fewer crops survive every planting season and ecosystems are at risk, we work with farmers and fishing communities to restore degraded land and habitats as well as expand opportunity through alternative agricultural practices. We support Indigenous Peoples and women in communities under threat from deforestation for industrial food production and from fossil fuel extraction that pollutes the land and water they rely on. We collaborate with partners in the US and globally to ensure that economic, racial, and gender justice are at the heart of climate action.
Remote Energy – their work to train on solar installation is climate action: Remote Energy
The impact of Path From Poverty's work is seen in solutions to tangible problems like access to clean water and sustainable energy for entire families, and increasing the earning capacity of women striving to lift themselves and their families out of poverty. But the impact doesn't stop there. In the process leaders are created, entrepreneurs are born and groups of women are becoming powerful agents for change in their communities. For example, read about Path From Poverty Solar Power program.
Guided by our mission and values, the Aquarium is committed to developing a strong foundation for long-lasting and mutually beneficial partnerships with Coast Salish and Urban Native peoples as well as other Indigenous communities so we can conserve our one world ocean.
We strive to bring families and the community together in awe and understanding of the ocean and its importance to life on Earth.
Beautiful, majestic and teeming with a rich diversity of life, our precious Puget Sound is nevertheless in trouble. Our goal is for every visitor to the Aquarium to come away with new knowledge about the life dwelling within the Sound, as well as what can be done to help preserve it. Learn more.
The Snow Leopard Trust aims to protect this endangered cat through community-based conservation projects that are based on an improved scientific understanding of snow leopard behavior, needs, habitats and threats. Learn more.
---
Organization Profile
Mercy Corps
Climate Change Affects Every Community Mercy Corps Works With
By Tyler LePard
All of us are impacted, one way or another, by climate change. But the communities in the Horn of Africa–in countries like Somalia, Kenya, and Ethiopia–are on the front lines of the climate crisis, even though they have not contributed very much to global CO2 emissions. Climate change has had devastating impacts in that part of the world. Catastrophic droughts, flooding, and other rapidly accelerating natural disasters have been demolishing people's lives and livelihoods, and exacerbating conflict.
Mercy Corps works with the people and communities who are on the frontlines of the climate crisis, and those at the forefront of climate innovation, to find a sustainable way forward together. Founded in 1979 in Seattle, the organization was set up to respond to the refugee crisis in Cambodia. Over the years, Mercy Corps expanded its work into Sudan and other places. Today, Mercy Corps works in 40 countries around world, and has a staff of more than 5,400 team members who work together to address issues of global poverty and injustice. They're committed to creating global change through local impact — 84% of Mercy Corps' team members are from the countries where they work.
Every community that Mercy Corps works with is dealing in real time with the impacts of climate change. When they address poverty, conflict, or hunger, they also have to understand how climate change is affecting different communities and compounding each of these areas to worsen existing crisis. Mercy corps' work on climate justice is focused on helping support communities to cope with the impact of climate change and, over time, to adapt their livelihood to these different forces. The ultimate goal is for communities to thrive in the face of the new climate and new realities. Mercy Corps works with communities understand the effects of climate change and how they can work together within their community to adapt. This looks different in all the different places where they work.
One way that Mercy Corps works on climate justice issues is by supporting local decision makers and government authorities to have accurate information and forecasts about the longer term implications of climate change and how to expect their communities to change over the next 10, 20, and 30 years so that they can make decisions around natural resource management and infrastructure construction that will help to support that community to better adapt.
In Kenya, Mercy Corps partnered with NASA to provide farmers with access to information about more accurate weather forecasts, as well as information about how they can adapt their livelihoods in the light of climate change. This includes helping farmers understand what types of seeds are better adapted to the changing climate and how they can protect their fields and change their farming practices so that they're less impacted by flooding.
Mercy Corps is providing both immediate assistance to alleviate hunger and meet basic needs, while also looking at what they can do to act in smart way that helps build resilience and promotes sustainable development.
This is essential, especially in the Horn of Africa, so that communities are better prepared to cope with the next drought that inevitably lies ahead. In addition to providing cash assistance that helps vulnerable families meet their own unique profile of basic needs and decide on the best use of those resources, Mercy Corps addresses malnutrition, increasing access to water, and working to secure livelihoods of pastoralist and agro-pastoralist families with assistance such as veterinary services and access to supplementary feed to keep remaining livestock alive. For longer-term resilience building and development, Mercy Corps partners with communities, with the private sector, and with local government authorities in areas such as natural resource management and planning, peace building, and economic development.
The Horn of Africa has seen an increasing frequency of severe drought events over the last decade. While drought has always been a risk in the region, due to climate change, there has been increasing frequency and severity. What that means is that the environment and communities have less time to recover between these episodes. Which means there is accelerating degradation and increasing vulnerability for the populations whose lives and livelihoods rely on the land.
In the southern part of Ethiopia, Mercy Corps staff recently visited an informal settlement of more than 600 families who moved to a peri-urban area to have greater access to assistance. These families had previously relied on a pastoral way of life, migrating with their livestock in search of pasture and water. But, given the severity and how prolonged the current drought is, these resources have diminished severely. The majority of these families have lost all of their livestock, which is not only a loss of livelihood, but is also critical loss of nutrition for this community. In these locations, even though they've made the move to peri-urban areas, assistance is difficult to come by and human survival is extremely precarious. Families have been on the edge of starvation. Mercy Corps had provided cash assistance in this area and families said that it was this cash assistance that was the primary thing feeding the community overall. Mercy Corps staff said that it's an incredibly difficult situation that urgently needs more attention and resource mobilization. This is just one example from one community that's an example of a broader trend taking place across Ethiopia, Somalia, and Kenya.
The drought is just one layer that is compounding stress on top of the other challenges that communities are facing in the region. The COVID-19 pandemic had long-lasting effects on the economy, which are now being made worse by the war in Ukraine. The Horn of Africa also has a number of challenging governance conflicts that makes it much more challenging to mobilize an effective response to crises and further marginalize vulnerable communities. This leads to greater difficulty accessing assistance as a result.
Like communities all around the world, when the pandemic first started Mercy Corps struggled to understand how to keep their team and communities safe and continue to provide the life-saving assistance that communities rely on. The COVID pandemic made their work more complicated, in terms of logistics and how they could safely deliver assistance, but also in terms of how to keep their teams connected and continue to drive a connected and inclusive environment for their team members. The pandemic was another shock that was layering on top of conflict, food insecurity, hunger, natural disasters, all these ongoing shocks that affect these communities. This pushed Mercy Corps to think outside the box and find new solutions and think of ways they can equip communities to cope with the pandemic and keep themselves and their families safe.
Two of the major issues Mercy Corps saw in communities in Africa and around the world were:
Misinformation and lack of trust in information they were receiving, particularly information about the COVID-19 vaccines
Access to hygiene – in communities where there's already lack of access to water and sanitation infrastructure, it was difficult for households to access basic sanitation support
An example of an innovative solution is that in Timor-Leste, Mercy Corps' team turned used plastic water bottles into handwashing stations so that community members were able to institute good hygiene practices. They combined that recycling project with education campaigns to emphasize the importance of hand-washing and other sanitation measures.
In Haiti, Mercy Corps' team implemented a text and voicemail campaign that reached 2.2 million Haitians with messages about COVID-19–dispelling rumors and emphasizing good practices and behaviors. That campaign included games, quizzes, and children's lessons targeted to help people understand how to adapt behaviors and better take care of themselves in the face of COVID-19, and to minimize fear and stigma around the pandemic. Mercy Corps works with communities to understand what their fears are, what rumors are going around, and how they can best provide accurate information that equip communities and households to better take care of themselves in the face of COVID 19.
Looking ahead, Mercy Corps just launched a new 10-year strategy, called the "Pathway to Possibility."  This strategy aligns their global programming, internal processes, and decision-making so that they can best support the communities they work with. Mercy Corps has centered climate change and conflict in the middle of the strategy because those are two of the biggest crises that are facing the countries where they work. The goal is that over the next 10-year period, Mercy Corps will be able to understand how they can support communities to better cope and adapt to climate change, conflict and other stressors. Over the next decade, they'll be working toward four major outcome areas:
Food security
Water security – both access to water and sanitation, and also water resource management
Economic opportunity and supporting communities to address poverty and build more secure and resilient livelihoods
Peace and good governance (because they recognize that's really underpinning all of the work that they do)
Mercy Corps hope that this next phase of their work sees all these pieces come together so that they can build programs that are really working to support communities to be able to thrive, in spite of the challenges that they face.
Mercy Corps is connected to the communities where they work and the Pacific Northwest, where they originated. The best way to get involved and stay informed about their work is to check their website and follow their social media channels.
---
Goalmaker
How Landesa's Rachel McMonagle is Amplifying Land Rights with Empathy
By Amber Cortes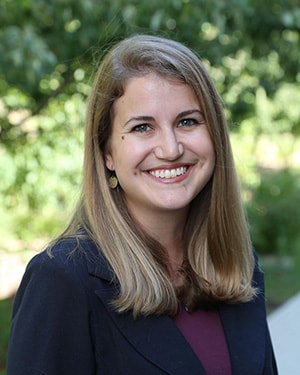 When Rachel McMonagle went to Ukraine as an Agricultural Policy Research Fellow with the Fulbright Program back in 2013, she was excited to put the methodology she had learned studying small farmers and their climate resilience strategies in her undergrad to work.
But what the young climate advocate discovered surprised her. At meeting after meeting with different governmental offices focused on agriculture, rural development, and food security, she started asking questions about soil quality, climate change, and water access.
"And what kept coming up was land tenure and land rights," McMonagle says.
Since Ukraine's independence from the USSR in 1991, the land market had shifted from a collectivized model where small famers and families were owning land in groups, to a more individualized landholding model.
Since the transition happened so quickly, McMonagle says, the boundaries were not clearly defined, and many farmers were left without their land—or their rights.
"There was a lack of clarity around who owned what and what could be done with those plots of land."
The government responded by putting a moratorium on agricultural land sales.
"And so, it created a culture of leasing land, and there was no incentive to really be caring for the soil or thinking long term about the ecological health of that plot of land," she explains.
The lesson McMonagle took from that experience was how vital a role land rights and ownership played in everything from ecological health to access to healthcare, clean water, and economic empowerment.
"It underlies all of them," McMonagle says. "And I think land is not discussed as loudly as it needs to be in all of those contexts."
Since then, McMonagle has been getting people to listen—to how land tenure is a core component of any effective climate solution, and how when populations such as women and Indigenous people own their own land, the impacts build stronger climate resilience within communities and better stewardship of natural resources.
"I think understanding that land is often not number one on the priority list for governments, but it is so inextricably tied to so many other social and economic issues, that it really ought to be considered a higher priority," says McMonagle.
As director of the Climate Change program at Landesa, an organization working to secure land rights for women, Indigenous communities, and rural populations, McMonagle's role is to make sure this happens, by working with governments to develop climate change solutions centered on access to land, that work for both people and planet.
"And this is really important, because for many communities that Landesa is working with, their health and livelihoods are so closely tied to natural resources. And so, this right is essential for a community's well-being," McMonagle says.
Since she started the role during the pandemic, McMonagle is looking forward to traveling again, as well as Landesa's presence at the three Rio conventions—the UN Framework Convention on Climate Change, the UN Convention to Combat Desertification and the Convention on Biological Diversity.
She draws inspiration from Landesa's projects like a recently launched new initiative spanning six different geographies in Asia over the next five years, focused on mangroves.
"They store a massive amount of carbon, which is really exciting and powerful in the mitigation front. For these communities, securing their tenure and continuing to live in those coastal areas will have huge impacts for them on a variety of fronts."
McMonagle is also inspired by the spirit of empathy—"that broader constellation of how I fit in with the network of other living things on this planet"—which is what drew her into this kind of work in the first place, and "really led into a passion for climate justice and set me on this path in my career."
And she knows that as we grow globally, issues of land reform tied to food and water resource access are becoming more interconnected than ever. And we are, too. After all, years after her time in Ukraine, Russia's most recent invasion of the country is now disrupting the global food chain and creating rising prices across the world.
Even though it's complex, McMonagle sees this interconnectedness as a net positive for adapting to climate change—if we can strengthen and build climate-smart regional systems to rely on less movement of food and create less emissions.
"I think the crux is that climate change doesn't stop at the political boundaries that we've designed. And so our solutions can't either."
---
Links for August Issue Campaign: Climate Action
August Blogs Posts:
Highlighted Social Posts:
Remote Energy: Technical Training for Native Americans
Remote Energy is developing training programs for Native Americans to learn the technical skills of PV instructors. Their goal is to empower Native American students and technicians to become energy sovereign and create sustainable communities.
Oxfam: Climate change and inequality
Oxfam America is committed to supporting farmers, advocating for national action to reduce emissions, and standing "with indigenous and other communities advocating for their rights to land governance, water management, and food security where they are at risk from the drivers of deforestation and natural resource degradation."
Landesa: Land rights offer a path to a restored planet and a secure future for all.
Landesa has developed a Collective Women's Land Rights Commitment to platform gender equality among civil society and farmers' organizations. They aim to accelerate poverty eradication and climate action through their initiatives.
Future of Fish: Fishing for Opportunity in Peru
Future of Fish is currently working in Peru to equip fisheries with the resources and education necessary to ensure positive environmental outcomes for coastal communities. With the help of the local community, Future of Fish is aiming to drive seafood sustainability, empower artisanal fishers in politics, and much more.
Earthworm Foundation: Socfin, National Forestry School and Earthworm Foundation Partner to Restore Degraded Cameroonian Forests
At the start of 2022, Earthworm partnered with Socfin and the National Forestry School to restore 1,568 hectares of depleted forest in Cameroon's Centre Region. They aim to educate the local communities and implement income-generating activities.
The Hunger Project: Celebrating the Impact of Young Climate Activists at Skoll, CSW
The Hunger Project is platforming young leaders around the world committed to preserving climate and nature. They continue to elevate climate solutions such as funding youth movements and creating platforms available to marginalized communities.
Girl Rising: A New Initiative from Girl Rising on the Deep Links Between Girl's Education and Climate Change
Girl Rising has launched a global program providing financial and developmental resources to a group of young leaders advocating for water and food security. With the support of Girl Rising, they will provide climate solutions to regions experiencing extreme resource insecurities due to the warming climate.
Dalberg Advisors: AFDB – Design and structuring of the fund for energy inclusion
Through (our member) Dalberg's commitment to climate action, they have "designed and structured a $500 MM African Development Bank debt facility to support the scaling of renewable energy providers."
Amazon: Go behind the scenes as Amazon develops a new electric vehicle
Our member, Amazon is currently partnering with Rivian to bring thousands of electric delivery vans to 100 cities around the U.S. by the end of 2022. The shift to these emission-free electric vehicles will drastically reduce carbon emissions, progressing Amazon's commitment to become net zero carbon by 2040.
Nature.com: Over half of known human pathogenic diseases can be aggravated by climate change
Climate change is pervasive and we are seeing its effects with drought, floods, hot zones, hunger…And this latest study shows how climate change will exacerbate pathogenic diseases. We need to act NOW.
Resonance Global: Why Companies Partner with Social Enterprises
Are you a (for-profit) company looking to do good >and< have a competitive edge? Consider partnering with a social enterprise!
Resonance Global: The Guide to Cross-Sector Collaboration
How Companies, Foundations, NGOs, and Governments Can Partner to Solve Business and Global Development Challenges
"Climate change, poverty, and inequity are among the most critical issues of our time. Cross-sector collaboration leverages the strengths of companies, governments, and donors to accelerate progress on these and other complex issues in a way that benefits everyone."
This guide, from our member Resonance, is comprehensive and instructional for anyone wanting to make a greater impact and wants to know more about the #powerofpartnership.
---
Member Events
September 10: Mona Foundation 2022 Virtual Gala
October 3 – 9: The Max Foundation: Max Global Experience Cambodia
October 8: Save The Date: Mission Africa's 2022 Annual Fundraiser
October 15: The Hunger Project 2022 Fall Event: The Future is Calling
October 19 – 21: NetHope Global Summit 2022
October 21: GlobalPDX: 2022 Conference
October 26 – 28: Central America Donors Forum 2022
---
Career Center
HR Coordinator, Village Reach
Investor Relations Assistant – Seattle, Global Partnerships
Coordinator, Community Programs and Communications, World Affairs Council
Development and Marketing Associate, Upaya Social Ventures
Director, Institutional Partnerships, Upaya Social Ventures
Investor Relations Assistant, Global Partnerships
Credit Operations Officer, Global Partnerships
---
Check out the GlobalWA Job Board for the latest openings.
---
GlobalWA Events
August 25:  Networking Happy Hour with Friends of GlobalWA, Global Leadership Forum, and World Affairs Council/YPIN!
September 8: All Member Event – More info will be sent to GlobalWA members soon
SAVE THE DATE – December 7-8, 2022: Goalmakers Conference 2022