Welcome to the June 2022 issue of the Global Washington newsletter.
IN THIS ISSUE
Letter from our Executive Director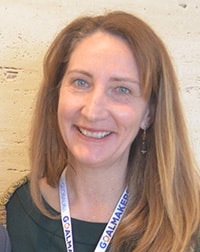 The term "natural capital" is not well known, but is a significant concept for global development and the Sustainable Development Goals (SDGs). It is best defined as the earth's natural resources that can be used for economic gain. This could be economic gain for large companies, but it also provides livelihoods for small-holder farmers and small-scale fishers. Without sustainable use of natural resources, those closest to the land and sea would lose their income and often community cohesion.
However, the best solutions for sustainable development of land and sea are often those indigenous communities who have the local knowledge. Several Global Washington members are working in partnership with communities on sustainable use of natural resources as a good source of income. This includes securing land rights for small-holder farmers, scaling sustainable farming and fishing practices, and advocating for equitable supply chains. Furthermore, SDG 12 lays out targets for Responsible Consumption and Production. Learn more about the topic and the work of Global Washington members in the following article.
We are also excited to gradually get back to in-person events about global development. I hope you can join us in the coming months to network, learn, and contribute to our global development community. Stay tuned for event announcements.

Kristen Dailey
Executive Director
---
Issue Brief
No Shortcuts to Sustainability
By Aneesh Chatterjee
How GlobalWA Members Teach Responsible Use of Natural Wealth
An abundance of natural resources on this planet has led to the unabashed expansion of civilization at an unprecedented rate, but we have reached a precipice of consumption that cannot be ignored. Sustainable Development Goal 12 outlines how a society can produce and consume resources responsibly, without causing harm. The goal is critical, for the world's largest and most necessary industries are inexorably tied to the earth's natural wealth.
Resource protection, equitable distribution, and responsible consumption are cornerstones of the Monterey Framework, a precedent of environmental and social consciousness that underlines the far-reaching detrimental impact of the fishing industry. Human rights transgressions, unethical business practices, and the loss of access to critical resources are some of the rampant crises that initiatives like the Monterey Framework aim to address. In that mission, the world's seafood sector is an exemplar of a movement to respect indigenous fishers and increased demand for sustainability standards for natural capital.
The crisis of finite systems
Natural resources are under the strain of depletion, exacerbated by rampant climate change, accelerated by unsustainable practices. The concept of natural capital explores how these environmental resources are crucial for socioeconomic systems that sustain global industries, commerce, and agriculture. Fertile soil, diverse marine ecosystems, and teeming forests are the groundwork for some of the world's largest industries, both within and beyond borders.
The cumulative goods and services traded in the marine sector, for instance, was valued at 2.5 trillion USD per year – roughly 3% of the global GDP – in 2020.
Unsustainable practices highlight the finite nature of these assets: research shows that natural resources tend to be overused for short-term economic prosperity, rather than be preserved and consumed sustainably. With the example of the agriculture sector alone, a simulation by the UN WCMC revealed several impact drivers that generate heavy footprints on some of the world's most vital resources: habitat modification of freshwater systems to produce cropland, the expansion of existing arable land through further modifications like deforestation, and unregulated water usage for irrigation leading to significant depletion of water resources.
Without frameworks to implement sustainable practice standards, these ecosystems are poised to crumble under the weight of rapidly developing sectors.
A grassroots approach
Smaller-scale rural farming enterprises, still suffer from the fallout of unsustainable practices, lack of access to resources and knowledge, and increasingly limited financial relief. The solution, as GlobalWA members demonstrate in their work, may be formalization: to encourage rural communities to organize and legitimize themselves as recognizable associations, so they may receive training in sustainable practices, be properly licensed, have access to financial resources, and mitigate risk for potential investors. To that end, NGOs across multiple sectors have employed innovative systems to rehabilitate unsustainable resource production, starting from assisting individual farmers to facilitating multi-sector coordination of capital and goods.
Modernizing practices for long-term growth 
Sustainable practices being as pivotal on land as they are at sea, a tenuous bond between silt and civilization encapsulates the resource crisis in agriculture, one of the world's vital sectors heavily impacted by natural capital depletion.
Legitimization presents again to be a strong solution in efforts undertaken by Landesa, a non-profit organization working to secure legitimate right to land ownership for rural communities in the world's richest agricultural belts. Estimates show that up to 1.5 billion people are affected by erosion and degradation of land; 1.8 billion are expected to suffer crippling water scarcity by 2025, and rising temperatures are projected to enable the proliferation of crop pests and pathogens. Furthermore, degraded land leading to lower and less reliable crop yields is expected to perpetuate starvation and malnourishment on a global scale.
Landsea's mission links the practicality of land autonomy in the hands of farmers with the most drastic impacts of unregulated agriculture: legitimate land rights will allow farmers to invest in long-term preservation methods for more sustainable and reliable farming, staving off starvation, mitigating the impact of droughts, and increasing crop yields. Implementing proper irrigation systems alongside farming methods like agroforestry and terracing are made more viable through the legitimization of land ownership, and can mitigate soil erosion, dependence on rain cycles and pest invasions.
Efforts to return land rights to their rightful owners is also a matter of consideration for FSC Investments and Partnerships and their work to assist Indigenous populations. The 2018 FSC Indigenous Foundation paved the way to sustainable practices in managing and operating Indigenous territories with independence and autonomy granted to landowners. In 2020, the Foundation's landmark initiative, the Indigenous Peoples Alliance for Rights and Development (IPARD), generated a $13 million partnership between the FSC and USAID over 5 years; this program aims to develop the operational capacities of Indigenous Peoples such that they retain proper land rights, employ sustainable practices and have access to sufficient technologies to become independent in managing resource-rich land.
Advocating for land rights to combat environmental consequences on agriculture is a theory proven in practice. A 2015 infographic illustrates how Ethiopian farmers with legitimate ownership on their land were reportedly 60% more likely to invest in erosion prevention measures, and Ghanaian farmers, 39% more likely to plant more trees. Overall, deforestation rates were lower in nations where legitimate land ownership was made possible.
Formalization of small-scale farming sectors is more than a signal for investors; the process also works to ease operations for smaller groups, allow greater access to natural capital and provide better infrastructure to manage these resources. Under the guidance of Heifer International, for instance, agricultural cooperatives of farmers have proliferated across the world, encouraging the growth of communal cooperation through registered entities. The legitimization of agricultural sectors enables farmers to more easily access natural and financial resources, cooperation with other groups and entities to incorporate the help of products and services across multiple sectors, and provide business development and financial literacy training for farmers.
These cooperatives are an exemplary result of the Rural Entrepreneurs for Agricultural Cooperation in Haiti (or REACH), Heifer's landmark initiative to provide infrastructure, facilities, access to resources and training in financial literacy, business management and sustainable farming practices. The push for organized, registered and licensed operations enables farmers to not only access resources in a reliable and sustainable manner, but provides them with the skills to grow their enterprise beyond simply making ends meet.
Heifer's Leveraging Success program in Honduras also aims for collective legitimization, training and collaboration. By connecting farmer associations with training enterprises, local dairy farmers were able to increase their product output by 69%, and beekeepers were able to grow their hives from 20 to 360 through the program's duration, a 94% jump in production capacity. The Dairy Network achieves similar results in Ecuador by providing farmers with technical expertise, proper infrastructure, and well-coordinated access to financial services.
Beyond assisting the farmers themselves, NGOs have worked to implement frameworks that coordinate sustainable commerce between sectors.
Grander systems for a prosperous future
An apparent preference of investors to provide capital to larger companies rather than smaller, localized, indigenous fisheries is no mere observational bias, according to Future of Fish, a versatile non-profit focused on advancing the world's fishing industries towards a sustainable future. In an article on the state of the fishing industry in Peru, sustainable business analyst Cristina Rocca underlines the core problem with lack of funding for smaller groups: investors are reluctant because of "high levels of perceived risk and low levels of fisher formalization", and investors tend to be more comfortable with regulated, formalized entities that have established risk contingencies.
Unregulated fisheries are either unable or unwilling to formalize, operate with permits, licenses, sanitation standards, fishing capacity limits, and risk management strategies. Instead, they are primarily funded through informal private sources. Rocca explains why this is detrimental to local fisheries despite the possibility of larger sums paid out to cover the costs of risk: unreliability and volatility. These agreements are often made without formal contracts, through verbal agreements, paid in cash, and with no regulatory terms set. Fisheries are prone to becoming trapped into unregulated financial obligations, or left without receiving the agreed-upon amount. Such volatility proves to be an unreasonable investment for many.
The solution to volatility proposed by Future of Fish is rigorous capital coordination. A system where multiple channels of investment, types of funding, and subsets of investor priorities are organized in a transparent and comprehensive manner not only incentivizes funding sources through risk reduction, but enables the opportunity for cross-sector collaboration between multiple investors to fully fund programs with specialized branches and various operational goals. This collaboration would not be possible without an expansive multi-sector coordination system that allows investors to easily access every branch of the respective development program, and stands as a viable solution to industries prone to uncertainty and risk.
A systems approach is also evident in efforts to regulate global supply chains. Among other projects, the Earthworm Foundation has worked to ensure that Canada's $33.2 billion forest product exports industry does not infringe on the priorities of the Tsay Keh Dene Nation (TKDN), Indigenous residents of British Columbia whose land yields some of the province's largest supplies of timber. Through their commitment to High Conservation Values (HCV), Earthworm's 2019 MOU with the TKDN enabled plans for long-term management of land, ensuring that forestry companies comply with the concerns of the Nation. Earthworm also held HCV training for the TKDN and their environmental consulting firm, Chu Cho Environmental, teaching them how to conduct their own assessments. HCV evaluations reveal the commitment of any enterprise to sustainable practices, a significant factor for the TKDN and their cooperation with forestry companies.
Argos International employs a framework that addresses multiple concerns in rehabilitating agricultural industries from the ground up. An exemplar of their work is the Creating Paths to Prosperity model, currently operational in Guatemala and Nicaragua. The Village Within a Village initiative grants locals with unused Argos-owned land, along with the technologies, practices and resources required to farm sustainably, leading to greater yields with smaller land spaces. Argos' Climate Smart Agriculture program focuses on technological innovation to modernize farming practices to be more environmentally friendly, leading to lower emissions, higher produce yields per harvest and greater income for farmers. Argos' partnership with the International Fund for Agricultural Development (IFAD) has pioneered networks that provide financial resources and relief for women, tools for entrepreneurship, credit management and encourage market-specific enterprises led by women. The versatile Harvest of Hope Centers (HHCs) provide developmental solutions for a variety of specific issues, ranging from agricultural development to malnourishment. Argos HCCs provide significant ease of access to resources for a multitude of concerns.
True potential in starting small
The sectors with the most severe impacts on natural wealth are paradoxically reliant on the very resources they exploit. The degradation of ecosystems paves a road to the collapse of the sensitive global enterprises that society depends on. That being said, true sustainability might be best taught from the ground up, from the individual farmer or fisher to the global enterprises that work with them. Training, organizing, legitimizing and providing access to vital resources for workers in these industries eliminates risk, maximizes yield, teaches sustainable practices, and enables widespread collaboration between investors, associations, facilitating institutions and governments. Effective systems that can coordinate funding, resource access and supply chain regulation are also instrumental in achieving SDG targets. Transparency in operations and literacy in practice may prove to be effective in turning the tide, building towards a sustainable future.
In addition to the above-mentioned GlobalWA members, the following members are working to improve natural capital sustainable practices in the international communities where they work.
FSC Investments and Partnerships
FSC is committed to supporting community and family foresters, including small private forest owners and Indigenous Peoples, who manage many of the world's forests that are at risk of disruption or destruction due to competition over land use. For many of these people, the forest is not just about food, fuel, and shelter. Forests also act as safety nets when drought, crop failure, or diseases strike. Unfortunately, the drive for profits often takes precedence over the rights of forest-dependent communities and overwrites the voices of marginalized groups. In turn, these activities entrench poverty, while also destroying forests, their ecosystems, and their communities.
Seattle Aquarium
The Seattle Aquarium honors our location in the traditional and contemporary territories of the Coast Salish people, who have stewarded these lands and waters since time immemorial.
Guided by our mission and values, the Aquarium is committed to developing a strong foundation for long-lasting and mutually beneficial partnerships with Coast Salish and Urban Native peoples as well as other Indigenous communities so we can conserve our one world ocean.
For too long, the people most impacted by environmental harm have been marginalized when crafting solutions, unable to lend their expertise and ensure their needs are met.
The Seattle Aquarium is aiming to change this with a new fellowship program specifically for people from marginalized communities. Fellows will be paid a living wage as they develop new programming to engage groups and organizations who have historically not been well-served by the Aquarium.
This fellowship program will further our mission of Inspiring Conservation of our Marine Environment while building cohorts of future leaders from diverse communities who can support one another, first at Seattle Aquarium and ultimately at aquariums and conservation organizations across the globe.
Agros International
Inspired by the teachings of Jesus, Agros International's mission is to break the cycle of poverty and create paths to prosperity for farming families in rural Latin America. Founded in 1984, Agros advances a holistic model of economic and social development through four key opportunity areas: land ownership, market-led agriculture, financial empowerment, and health & well-being. To date, Agros has partnered with 45 rural communities in El Salvador, Guatemala, Honduras, Mexico, and Nicaragua, impacting the lives of over 12,000 people.
Agros' vision is that rural poor families own agricultural land, attain economic self-sufficiency, realize their God-given potential, and pass on to future generations the values and resources that enable them to flourish.
Earthworm Foundation
We work with people from farm to boardroom to build value chains that work for people and nature.
Earthworm works to make supply chains resilient and regenerative. Supply chains deliver consumer goods that impact the health of billions of people and ecosystems.
Regenerating supply chains is about restoring soils and forests. We work alongside companies at the roots of their supply chains with farmers, local communities, governments, and partners to create regenerative agricultural practices, economic prosperity, and protect and conserve forests, thus creating replicable cases of change in sourcing regions.
EverVillage
EverVillage focuses their work on vulnerable ecosystems and populations facing climate change, humanitarian crises, natural disasters, pandemics, and poverty. They achieve this through services such as Green Infrastructure, Water for Climate, Water for Food, Community Engage!, Learn & Lead, and Impact Investing.
Nia Tero
Indigenous peoples sustain 80% of the world's remaining biodiversity, including ecosystems essential to our global climate, fresh water, and food security.
Nia Tero exists to ensure that Indigenous peoples have the economic power and cultural independence to steward, support, and protect their livelihoods and territories they call home. These places are vital to us all.
Pangea Giving
We are a giving circle that gives our members and supporters direct, thoughtful, and effective ways to help grassroots organizations in the Global South to improve the quality of life in their communities.
Central to our mission is the commitment that our grants fund the self-defined needs of communities. We work with grassroots organizations that are embedded in communities and engaged in work that addresses these self-defined needs. Through nearly two decades of working with and learning from our grant partners, we have gained fluency in some of the critical issues facing rural communities in Latin America, East Africa and Southeast Asia.
For example:
One of our partners in Myanmar documents and spreads awareness on environmental impacts of industrial projects among ethnic minorities in Myanmar. Their projects advocate for environmental justice in areas affected by coal mining and power production.
Taa'Pit works with indigenous families in the Lake Atitlán region of Guatemala to reintroduce traditional foods, cooking techniques and agricultural practices to repair an ecosystem harmed by a history of environmentally damaging agriculture practices.
UNOSJO has defended indigenous rights in the villages of Mexico's Sierra Juarez mountains for nearly 30 years, doing everything from educating youth on violence against women, to advocating to protect indigenous corn varieties, to maintaining the mountain roads with their own fleet of construction vehicles.
Remote Energy
Remote Energy (RE) is a 501 (c)(3) for-impact organization that trains women and men worldwide to harness the power of the sun and develop the technical PV design and installation skills required to bring clean power and positive change to their communities. Technician training programs provide the growing workforce with the practical skills needed to be competent and competitive. Solar educator training programs empower local trainers with curriculum, mentorship opportunities, and the skills needed to meet current, regional training requirements.
Mercy Corps
We act as a connector, a collaborator, a catalyst, and an advocate for change. For 40 years and in more than 40 countries, we help communities forge new paths to prosperity in the face of disaster, poverty, and the impacts of climate change.
In every community where we work, we connect people to the resources and opportunities they need to build strong, stable livelihoods that can withstand future challenges.
Addressing the underlying challenges of climate change, water security, natural resource management, and access to energy is critical to supporting people in fragile places to adapt their lives to new risks, while transforming communities and economies over time. That's why we focus on climate solutions that deliver practical, meaningful change at the local level, then mobilize our global team to identify opportunities for scaling and replication worldwide.
---
Member Events
June 24: Upaya: Young Professionals Making an Impact
June 27: Global Impact: INTERACTIVE WEBINAR | Take Action for Refugees
July 12: Devex World 2022
July 27 – 29: Changemakers Unite
July 31: Spreeha in the Park
---
Career Center
Executive Director, Spreeha Foundation
Associate – Communications, VillageReach
Credit Operations Officer, Global Partnerships
---
Check out the GlobalWA Job Board for the latest openings.
GlobalWA Events
July 13 Effective Partnership In Global Health
SAVE THE DATE – December 7-8, 2022: Goalmakers Conference