How often should a seven-year old have to worry about their health or education? While these factors are often taken for granted, they can radically change the course of a child's life. Dreams for Orphans, a new GlobalWA member, is a Seattle-based NGO that focuses on providing safe environments and educational opportunities for orphans in Accra, Ghana. Through improved education and stable living conditions, Dreams for Orphans aims to inspire hope in orphans in developing countries.
"We live in a global society, one in which education will bring positive change in so many ways," says Dreams for Orphans co-founder Libby Rain, illustrating the importance that the organization places on childhood education.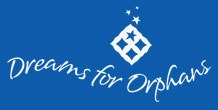 Because of donor sponsorships, children are able to attend schools with financial support, covering everything from full tuition, to school supplies, lunches, and uniforms. With the belief that "education is the one gift we can give an orphan than no one can take away," Dreams for Orphans is positively changing the lives of children who would otherwise have no external educational support as they grow into adults.
In addition to educational support, Dreams for Orphans works to provide safe environments for their sponsored orphans. A safe environment includes "both the physical structures in which these orphans live, and the critical health concerns that face them." In many cases, orphans have a number of critical medical needs. Dreams for Orphans works to provide specialized care for these children, as well as basic medical aid, such as mosquito nets and safe living structures.
By providing orphans with the stepping stones to a brighter future, Dreams for Orphans is drastically expanding the opportunities of Ghanaian orphans, one sponsorship at a time.