Speaker Bios
Featured Speakers
---
Featured Speakers
Ana Mari Cauce, President and Professor
University of Washington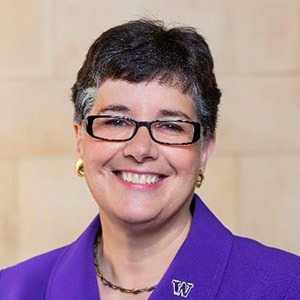 As the president of one of the world's great public research universities, Ana Mari Cauce is leading the University of Washington in advancing its mission in four key areas: providing a leading-edge student experience, conducting research and scholarship with global impact, honoring its public mission, and promoting innovation across the University.
As part of her commitment to innovation, President Cauce announced the launch of the Global Innovation Exchange (GIX) in June 2015. A global partnership between major research universities and innovative corporations, GIX will educate the next generation of innovators through a unique project-based, globally-focused curriculum. The first two academic partners are Tsinghua University and the University of Washington, with early support from Microsoft Corporation.
A member of the University of Washington faculty since 1986, she advanced through the university ranks, serving as Provost and Executive Vice President before the Board of Regents named her President in October 2015. She has received numerous awards for her teaching, scholarship and advocacy, including the James M. Jones Lifetime Achievement Award of the American Psychological Association and the University of Washington Distinguished Teaching Award, the highest honor the University awards to faculty members for their work with students.
President Cauce is a Professor of Psychology and American Ethnic Studies with secondary appointments in the Department of Gender, Women and Sexuality Studies and the College of Education. She maintains an active research program, focusing on adolescent development with a special emphasis on at-risk youth. She also remains active in the classroom and continues to teach and mentor undergraduate and graduate students.
Throughout her career, President Cauce has championed access to higher education for low-income and underrepresented minority students and in 2015 she launched the UW Race & Equity Initiative to create a more diverse, inclusive and equitable university community.
Raised in Miami after emigrating with her family from Cuba, President Cauce earned degrees in English and psychology from the University of Miami, and a Ph.D. in psychology, with a concentration in child clinical and community psychology, from Yale University.
---
Scott Jackson, President and CEO
Global Impact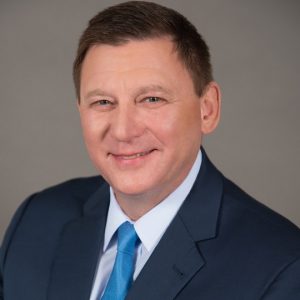 Scott Jackson is the President and Chief Executive Officer of Global Impact. Global Impact's mission is to grow global philanthropy and build partnerships and resources for the world's most vulnerable people. It has raised $1.8 billion since inception. A global development, fundraising and marketing veteran, Jackson has held leadership positions in the public, private and nonprofit sectors, including the global health and development nonprofits PATH and World Vision. He has worked in more than 60 countries, and his global relief and development efforts have taken him to remote villages in Africa and Asia, to the heart of the Holy Land, and inside some of the most powerful institutions and governments around the world. Jackson has worked with global leaders, including four U.S. presidents and their administrations, and he has represented international development issues with the offices of U.S. Secretaries of State Madeleine Albright, Colin Powell and Hillary Clinton.
Jackson was a founding nonprofit member of The ONE Campaign to "make poverty history" and has worked on initiatives with Bono and the Bill and Melinda Gates Foundation. He is a member of several national boards and advisory committees, including the Clinton Global Initiative, YourCause, Global Justice Center, International Center for Research on Women, National Development Committee of the U.S. Fund for UNICEF, Global Washington, World Trade Center Seattle and CEO Connection's Leadership Committee for Social Impact. He currently works closely with the leadership of more than 100 nonprofits around the world, such as Save the Children, CARE and Heifer International.
He is the author of "Take Me with You," released in March 2017, a moving personal story written to inspire people to take action and find the "charity within" — Jackson's personal philosophy of making a choice to live in a way that improves life for others. He was recognized by the Center for Nonprofit Advancement as a 2016 winner of the Gelman, Rosenberg and Freedman EXCEL Award, which recognizes leadership achievement in the areas of innovation, motivation, community building, ethical integrity and strategic leadership.
Before taking leadership roles in the global development humanitarian sector, Jackson founded TRADEC (Trade and Development Consortium), one of the first marketing and communications firms in North America to specialize in international trade and development, which later became part of APCO, a worldwide communications firm. During his early career, Jackson served as assistant to a U.S. congressman, and he held a number of roles in national politics. He has appeared in The New York Times, The Washington Post and The Huffington Post.
Jackson received a Master of Business Administration from the University of Edinburgh School of International Business. He also holds an honorary doctorate of humane letters from the University of Puget Sound, where he received a Bachelor of Arts in history. He lives in Washington, D.C.
---
John Kelly, Senior Vice President, Global Public Affairs & Social Impact
Starbucks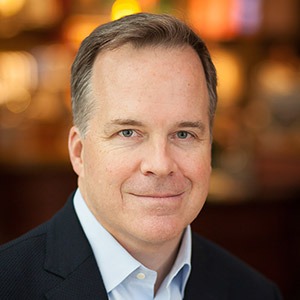 John Kelly is senior vice president of Global Public Affairs & Social Impact at Starbucks where he oversees the development and execution of Starbucks strategies for global communication, reputation management, corporate social responsibility, community investments and public policy.  His responsibilities include media relations, integrated brand marketing and product launches, executive thought leadership, partner communications, social impact initiatives, ethical sourcing, sustainability, and government affairs for all brands across all business units and geographic regions. He is a passionate advocate for the Starbucks social impact agenda and the company's 330,000 partners.
Before he came to Starbucks in 2013, John worked at Microsoft where he led global policy, regulatory, citizenship and political initiatives over 15 years. He worked in Europe as the leader of Corporate Affairs for Europe, Middle East and Africa, driving Microsoft's public policy and corporate responsibility strategies for that region.  Prior to joining Microsoft, John worked for nearly a decade in Washington, D.C. in a variety of legal and public policy roles in government.
John graduated from Stanford University with a B.A. in political science in 1988. He earned his law degree from the Washington College of Law in 1993 and is a member of the Washington State Bar. John sits on the boards of the National Points of Light Foundation, the Nature Conservancy Business Council and the Starbucks Foundation.
John lives with his wife and three children in Kirkland, Washington, and spends any free time outdoors in the North Cascades with his family.  He is a competitive rower and serves on the board of the Sammamish Rowing Association.
---
Neal Keny-Guyer, CEO
Mercy Corps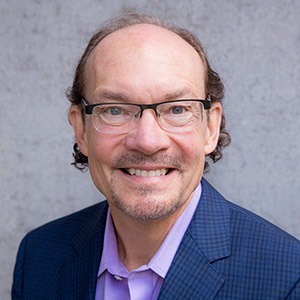 Neal Keny-Guyer is a social entrepreneur driven by the belief that a better future is possible.
Since 1994, Neal has served as Chief Executive Officer of the global humanitarian organization Mercy Corps. Under his leadership, Mercy Corps has grown into one of the most respected international relief and development agencies in the world, with ongoing operations in more than 40 countries, a staff of 5,000, and global revenue of over $450 million. Fast Company ranked Mercy Corps one of the most innovative social-change organizations in the world and New York Times columnist Nicholas Kristof calls Mercy Corps "a first-rate aid group."
A native of Tennessee, Neal started his career working with at-risk youth in Washington, D.C. and Atlanta. After attending business school, he moved to Thailand to aid Cambodian refugees with CARE and UNICEF.
In 1982, Neal began his tenure with Save the Children, rising to become Director of Middle East, North Africa, and Europe. He designed and implemented high-impact relief and development programs in some of the most war-torn and politically sensitive regions in the world.
In 1990, Neal undertook his toughest assignment – as a stay-at-home father for his first child – while consulting businesses, foundations, and non-profit organizations on strategy and organizational development.
Neal holds a B.A. in Public Policy and Religion from Duke University, a master's degree in Public and Private Management (M.P.P.M.) from Yale University, and an honorary Doctor of Humane Letters from Portland State University.
A former trustee of the Yale Corporation, Neal remains very involved with the University, serving on the Yale President's Council on International Affairs and the Board of Advisers of the Yale School of Management (SOM). Neal is as a member of the Council on Foreign Relations and of the World Economic Forum's Global Future Council on the Humanitarian System.
Neal lives in Portland, Oregon, with his wife, Alissa, an Oregon state representative. They have three adult children.
---
Dr. Alaa Murabit, Founder
The Voice of Libyan Women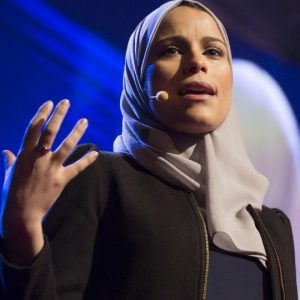 This feminist physician and global security strategist was called "The Libyan Doogie Howser" by none other than Jon Stewart. Beloved by collaborators and audiences for her innovative approach to security and women's leadership, Alaa Murabit advises numerous governments and nonprofit organizations. During Alaa's fifth year in medical school, the Libyan Revolution broke out. Invigorated by how women were embraced as decision-makers in the movement, she founded The Voice of Libyan Women at the age of 21, a nonprofit organization focused on challenging societal and cultural norms to make that the case all the time.
At present, Alaa is a United Nations High-Level Commissioner on Health Employment & Economic Growth, one of 17 Global Sustainable Development Goals Advocates appointed by the UN Secretary General, as well as an MIT Media Lab Directors Fellow and an Ashoka Fellow. She is also the youngest recipient of the Marisa Bellisario International Humanitarian Award by the Italian Government, was named the "International Trust Women Hero 2014" by The New York Times, "One of 25 women under 25 to watch" by Newsweek, and a "100 Top Woman" by the BBC. She was most recently named a Global Deliver for Good Influencer and her efficacy at security and health policy was recognized by both Forbes and The Aspen Institute, which named her a 2017 30 Under 30 and Ideas Festival Scholar, respectively. Her leadership in engaging youth, particularly young and minority women, in global decision making and elevating the role of young women on global platforms was recognized by Harvard Law, who named her the youngest 2017 Woman Inspiring Change.
---
Rich Stearns, President
World Vision U.S.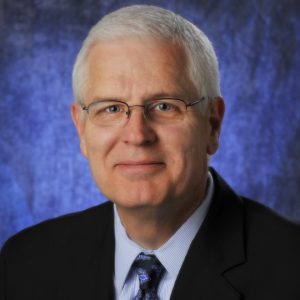 As president of World Vision U.S., Rich Stearns calls Christians to action on the greatest needs of our day. His award-winning, best-selling book, The Hole in Our Gospel, has encouraged hundreds of thousands of readers to open their hearts to those who are hurting in our world.
Driven by his passion to raise awareness and support for poverty and justice issues, Rich appears regularly as a commentator on some of the top issues of our day in outlets ranging from Christianity Today, to Relevant magazine, FOX News, and Huffington Post. He speaks in churches regularly and in recent years has spoken at the Luasanne Conference, Willow Creek's Global Leadership Summit, the Christian Leadership Alliance, Movement Day, Worship Together, and dozens of other conferences.
The former CEO for Parker Brothers Games and Lenox, Rich holds a B.A. from Cornell University and an MBA from the Wharton School at the University of Pennsylvania. Following a calling from God, he resigned from Lenox in 1998, leaving behind more than 25 years of experience in corporate America to become World Vision's U.S. president.
In that position he has built a strong leadership team focused on bringing corporate best practices to the non-profit sector and inspiring a culture of outcome-focused management at all levels of the organization. Rich's greatest legacy will be his leadership in calling on the Church in America to respond to some of the greatest needs of our time, most notably the HIV/AIDS pandemic and now the global refugee crisis.
Rich and his wife, Reneé, live in Bellevue, Washington, and have supported World Vision since 1984. They have five children of their own — plus millions more around the world.