IN THIS ISSUE
Letter from Our Executive Director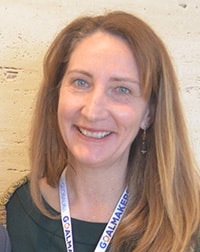 The World Food Programme estimates that 345 million people are facing acute food insecurity in 2023, and that the proliferation of armed conflict and civil unrest are the main drivers. Tragically, this will only increase in the coming months with recent wars and long-standing political instability in countries around the world. Critical emergency food relief will be needed as the first step to get communities on a path to food security defined in Sustainable Development Goal 2 of Zero Hunger.
Several Global Washington members work in conflict regions on immediate humanitarian issues and longer-term programs to create sustainable systems for health and nutrition. Other members are addressing food security through programs that leverage local systems and indigenous knowledge. Please read more about these interventions and others below in this month's issue brief and featured articles. This month's Organization Spotlight on the S M Sehgal Foundation was written by our Communications Director, Joel Meyers, and features pictures and videos he took – we hope this also helps convey the incredible type of work our members do.
I also hope you can also join us at our Annual Goalmakers Conference. Our virtual day will be on November 30 and our in-person day will be December 7 in Seattle. This is a wonderful opportunity to come together with peers to learn and re-charge for 2024. Our theme is "Advancing Transformative Philanthropy" as we build on last year's conference about co-creation for better and more equitable programs in global development. More information can be found here.

Kristen Dailey
Executive Director
---
Issue Brief
One Step at a Time: Targeted Community Engagements to Combat Food Insecurity
By Aneesh Chatterjee
For Mebrhit Hailay, a 28-year-old resident of Shire, Tigray, providing at least one meal a day for her three children had proved to be the exception, not the norm. A BBC investigation into the region's hunger crisis published in August 2023 shed light on the catastrophic effects of rampant starvation on Mebrhit and others like her – people affected directly by prolonged drought, civil conflict and the increasing scarcity of aid deliveries to the region. In its sixth consecutive year without adequate rains, Ethiopia sits at number two on the International Rescue Committee's 2023 Emergency Watchlist; an estimated 28.6 million people in the country are in need of humanitarian aid, with 20 million of them suffering from food insecurity. The 2022 Global Report on Food Crises (GRFC) categorized over 400,000 Ethiopians under Phase 5 of the Integrated Food Security Phase Classification (IPC), designated as "Catastrophe/Famine" – the most dire of the IPC's classifications for measuring food insecurity in a region, and the highest number of people to be placed under Phase 5 in the history of the GRFC.
Although one of the most extreme, food scarcity in Ethiopia is just one example of a widespread global crisis. In 2021, the GRFC estimated that up to 193 million people across 53 countries and territories were in IPC Phase 3 or higher (ranging from meeting bare minimum food requirements to extreme starvation). As of 2023, the World Food Programme estimates that up to 345 million people across the world are grappling with prolonged hunger crises, with military conflict being the largest catalyst for exacerbated food scarcity, followed closely by climate change impact and skyrocketing agricultural costs. The Global Hunger Index predicts that, even with efforts undertaken to meet Sustainable Development Goal 2 (Zero Hunger), the SDG's 2030 target for eliminating global hunger is, at the moment, far from feasible.
Even so, institutions working to address hunger are targeting the issue at every level of engagement – from innovating systematic resilience to providing on-the-ground aid relief. The following GlobalWA members are bringing high-impact changes through grassroots interventions in affected communities.
Relief in Crisis
While the growth of communities is dependent on sustainable self-reliance, some members conduct interventions to stabilize victims of war and communal violence, displaced and without access to basic necessities. UNICEF conducts interventions across a range of sectors to address child nutrition. In Sudan, UNICEF has delivered 2,300 megatons of health and nutrition supplies to displaced populations as a result of war and kept 80% of malnutrition centers in Sudan operational. Beyond providing medical supplies, WASH assistance, building safe spaces for children, and keeping child protection as a priority, UNICEF's interventions for food security ensured the safe delivery of 1,440 cartons of Ready-to-Use Therapeutic Food to over 300 children at an orphanage in Khartoum.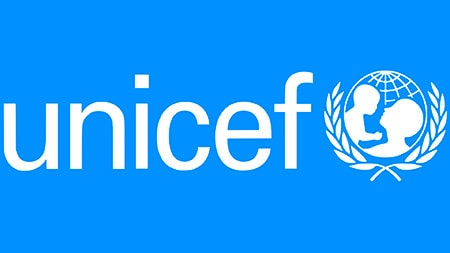 Mercy Corps is also a leader in critical relief programs through emergency responses. In the Democratic Republic of the Congo, the SAFER project brought vital food assistance to over 9,500 families cut off from access to their farms after escaping communal violence in the towns of Nyankunde, Komanda, and Makayanga. The SAFER project, in accompaniment with a transitional assistance program called PHASE, helped families stabilize and meet their nutritional needs while regaining access to their fields, learning alternative farming methods, and accessing markets with provisioned vouchers at organized food fairs.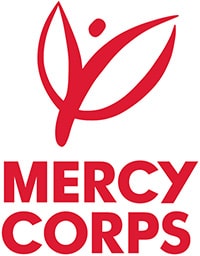 Communities Building Self-Reliance
Launched in 2014, the Urban Slum Health Action Programme (USHA) by Sukarya USA works to identify and treat malnutrition and anemia, with a focus on mothers and children up to five years of age. Targeting 22 slums across Delhi and Gurugram, Sukaraya collaborates with Wipro Cares, Fidelity International, and OYO Cares to address infant mortality and maternal health, and build community awareness regarding nutrition. The USHA program holds cooking demonstrations with nutritionists to encourage sustainable eating habits and teach frugal meal-planning.

Alongside nutrition, the program focuses on immunizations, holds sanitation workshops to promote personal hygiene and WASH best practices, and conducts regular in-house visits to ensure that communities are benefiting from the program's activities. Prioritizing the health of mothers and children, the 2021 Rural Health Action Program (RCHA) continues to address anemia and malnutrition in Haryana and Rajasthan, with support from Bird Group. Across their programs, Sukarya teaches low-cost, nutritional recipes, distributes necessary supplements (e.g. iron, folic acid, calcium, and vitamin A), sets up medical camps for blood tests, counseling and maternal support, promotes health and nutrition awareness in schools, organizes Self Help Groups (SHGs) with women for processing cereal, and conducts regular nutrition demonstrations in targeted communities.
In Sri Lanka, UNICEF provides cash to eligible families to fortify their buying power and build resilience against hunger; this provision accompanies information on breastfeeding, infant nutrition practices, and advice on how to best ensure the child's dietary needs. UNICEF also facilitates the provision of meals to over 18,000 students across 652 preschools in Sri Lanka with support from the Bill & Melinda Gates Foundation. In Uganda, UNICEF conducted information sessions and cooking demonstrations for mothers, using infographic charts to teach the proper and timely identification of signs that their children may be malnourished. The outreach program acknowledged that mothers play a critical role in ensuring child nutrition and encouraged the involvement of local mothers themselves in ensuring the program's reach and impact.
Landesa works to legitimize land ownership in rural communities as a way to combat food insecurity. With their Land Rights for Sustainable Development II Project in Liberia, Landesa is facilitating the formalization of land, consulting on legal and policy-making matters, and building awareness of land ownership laws and rights within communities through radio broadcasts following the passing of a land rights law in 2018 that sought to recognize and protect the rights of up to 3 million Liberians. Landesa also conducts advocacy and consulting projects in Tanzania and Zimbabwe, prioritizing legitimate land ownership as a vital defense against food scarcity.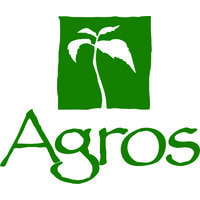 Another organization focusing on land ownership is Argos International. Prioritizing the effective utilization of land as a core defense against the hunger crisis, Argos also teaches communities sustainable practices to build independent resilience. In San Jose City in the Philippines, Argos has assisted families by teaching them drip irrigation, demonstrated the efficacy of greenhouses and other sustainable farming technologies, and enabled them to earn their land ownership rights, securing long-term income and food security. With families acquiring land rights in as little as three years, the intervention in San Jose is one of Argos International's most successful projects.
The Hunger Project (THP) conducts widespread interventions in communities across Africa, South Asia, and Latin America to address hunger. In Benin, for example, THP has promoted their Epicenter Strategy to mobilize rural communities, enabling them to better pool their resources, and allow greater representation for the local government. Beyond systemic changes, THP implements Soil Protection and Rehabilitation (ProSOL) in Benin, teaching farmers sustainable agricultural practices to prevent reductions in crop yield. Their Early Childhood Nutrition and Development Project (PNDPE) provides emergency food relief for children, reliable meals for school students to encourage greater nutrition and more consistent attendance, and advocating for policies with greater attention to childhood malnutrition. The Epicenter Strategy is also used in Mozambique, Senegal, Uganda, Ghana, Malawi, Burkina Faso, Ethiopia, and Zambia.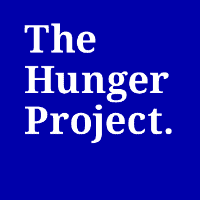 In Mexico, THP has partnered with The Church of Jesus Christ of Latter-day Saints to bring multiple micronutrient supplementation (MMS) and essential nutrition action (ENA) interventions to the states of Puebla, Estado de México, Yucatán, Chiapas, Oaxaca, and San Luis Potosí. Alongside an initiative to promote and preserve traditional cuisine practices in partnership with Starbucks, THP uses these interventions to provide nutritional needs for mothers and children under five.
Innovation for Food Security
Aside from direct interventions to engage with communities, other members have brought critical innovations in technology, machine learning and data utilization to strengthen targeted communities against food insecurity.
Developing specialized technological solutions for idiosyncratic issues is a strategy adopted by Mercy Corps. To relieve residents in rural Uganda of the arduous acquisition of firewood for cooking meals, the Technology Development (T4D) team at Mercy Corps designed a solar-powered cookstove in collaboration with Pesitho, called ECOCA, bringing the product to the Bidi Bidi settlement in Uganda, housing over 270,000 Sudanese refugees. With enough battery power for three meals a day, and equipped with portable lights and USB charging ports, the ECOCA eliminates the long hours required for firewood gathering and allows locals to focus their efforts on community engagement, socialization, or work.
Another Mercy Corps initiative in Uganda is the digital needs wallet, developed in association with Sempo, enabling residents to make purchases with digital currency using their phones and facilitating greater access to food markets through participating vendors. Furthermore, the digital wallet enables faster and more secure transfer of funds for financial assistance programs, reducing the risks associated with using tangible cash. The wallet takes advantage of widespread mobile phone usage and broadband network coverage in Uganda; 65.7% of Ugandans use mobile phones, and 80% of the country receives coverage. Due to low usage of smartphones in the region, the digital needs wallet is built to be operable on older device types as well.

Leveraging the importance of understanding systems when addressing food insecurity, DE Design + Environment delivered workshops on agricultural risk mapping for the Inter American Institute for Cooperation on Agriculture (IICA), targeting Trinidad, Tobago, and Guyana.  From the identification of risk factors and hazards to their specific implementations in the targeted regions, the four-module workshop provided the IICA with impactful, applicable insight on the challenges facing the agricultural sector. Risk maps developed for each region emphasized the importance of building resilience against hazards to fortify agricultural success and long-term food security. For Guyana, DE analyzed the country's main agricultural sectors (i.e. fisheries, livestock, produce, sugar, and rice), identified specific risk factors faced by these sectors (e.g. flooding and heavy rains leading to overflow as a result of poor drainage and irrigation systems), and provided data-backed risk maps for each hazard listed for every agricultural sector in all three targeted countries.

Grow Further also brings technological innovation in building resilient food security. Targeting the agriculture sector of Tanzania, the program seeks to address significant losses in the country's maize and bean yields due to crop diseases and pests, two of the region's staple ingredients. By using machine learning and building an accompanying mobile app, Grow Further aims to develop a system that can identify at a much earlier stage the probability of crop disease, allowing farmers to identify potential hazards early and enjoy more stable yields, greater income, and bolstered food security. The project aims to provide data-driven identification assistance to 400,000 farmers within two years, and up to 5 million farmers in 20 years.
Members display sharp focus and cultural sensitivity in their grassroots engagements, developing solutions that are best suited for the specific needs of their given target regions. Direct interventions, whether they be critical aid delivery in crisis, raising awareness about best nutritional practices, or the development of technologies to strengthen a community, are the first and most important move in changing the grander state of food security across the world.
In addition to the above organizations, the following GlobalWA members are working on SDG 1 No Poverty and SDG 2 Zero Hunger to establish Food Security through their programs in communities where they work.
Threats to food security come from a variety of social, economic, and environmental factors that must be consistently monitored to create evidence-based policies to support sustainability.  The SDGs (Sustainable Development Goals) and various MEAs (Multilateral Environmental Agreements) are in place to demarcate collectively agreed upon targets and indicators to support sustainable development and food provision.  DE is an internationally recognized company that specializes in environmental data acquisition, analysis, processing, and reporting for sustainable development, whether it be for national progress on MEAs and SDGs or corporate sustainability performance (ESG).  The DE team works extensively in the Caribbean and Latin America with SIDS (Small Island Developing States) to support their national sustainability governance and alignment with global targets.
DE was founded in 2005 and has steadily built a reputation for innovative and creative solutions to environmental challenges with information analysis and design as well as software design.  Clients include the United Nations, World Bank, Global Environmental Facility, CARICOM, the IISD (International Institute for Sustainable Development), and several national governments and NGOs.  The goal with all DE work is to pursue the company mission to "Solve problems using design and environmental science".
Future of Fish believes new models and approaches are desperately needed in order to deliver coordinated fishery transformation at scale. That's why they work to generate systemic change in fisheries through a progression of coordinated activities developed in collaboration with stakeholders whereby stocks are managed more sustainably, fishery communities maintain resilient economies, and fishers and seafood workers benefit from improved social equity and livelihoods.
The mission of Grow Further is to empower farmers, scientists, and individuals to create a food-secure future.  We put out open-ended calls for agricultural R&D grant proposals, seeking the best ideas from around the world to help smallholder farmers adapt to climate change and improve nutrition and farm income.  We select proposals with the best strategies to reach a large number of farmers per dollar invested. We listen to farmer needs, and engage our individual and corporate donor members, who come from different professions and parts of the world, in the value judgments around choosing among the finalists.  For scientists, we support projects that other funders have overlooked in areas like neglected and underutilized crops and IT in agriculture.  For donors, we provide an answer to the simple question, 'I want to support the future of food security.  How do I get involved?'  We're currently supporting CSIR-Savanna Agricultural Research Institute in Ghana in farmer engagement, breeding, agronomy, and strategic partnerships to develop the first ever commercial variety of Bambara groundnut, a nutritious and climate-resilient bean with great potential.  We're also supporting NM-AIST in Tanzania in developing a machine learning-based app for smallholder farmers to identify maize and bean diseases early.
Heifer International is ending hunger and poverty in a sustainable way by working with farmers to improve productivity, diversify their businesses and increase incomes. With a living income they can provide quality food for themselves and their families.
Landesa champions and works to strengthen land rights for millions of those living in poverty worldwide, primarily rural women and men, to promote social justice and provide opportunity. Secure rights to land encourage smallholder farmers to invest in sustainable practices—like irrigation technologies, terracing, fallowing, and agroforestry—that conserve soil and boost crop yields to feed the world, growing the path toward zero hunger.
Formal land rights increased agricultural productivity by an average of 40% in a meta-analysis conducted across Asia, Africa, and Latin America. In Kenya and Rwanda, Landesa is laying the foundation for millions of smallholder farmers—women and men—to break free from the cycle of poverty and hunger. Through the Agricultural Systems Change Initiative, a partnership with One Acre Fund and Co-Impact, we seek to strengthen land rights for 6 million rural households and transform the agricultural sector so smallholder farmers can increase their productivity and income. The initiative simultaneously works to shift gender norms and ensure equitable access to agricultural markets for women, who produce a significant portion of the world's food yet often lack the same resources as men.
Oxfam's mission is to fight inequality to end poverty and injustice. That's why they work with women small-scale farmers, local food entrepreneurs, and Indigenous Peoples to strengthen local food systems and to steward precious natural resources that agriculture relies upon. Oxfam advocates for stronger governmental policies that protect the land and rights of smallholder farmers, small business owners and workers, and women who are often responsible for food in the home. And they tackle the tremendous power and influence held by large food and beverage companies that play an enormous role in the health and equity of our food systems—with massive implications for food security.
Spreeha's work ending hunger and ensuring healthy lives
In alignment with Bangladesh's priority areas around SDG 2: Zero Hunger, Spreeha aims at ending all forms of malnutrition, especially in under-5-years old children, adolescent girls, pregnant and lactating women, and elderly people from underserved communities both in urban and rural Bangladesh.
As an empathy-led high-impact organization, we are committed to chart a path toward empowering communities to transform and live a healthy and secure life.
Growth monitoring of U-5 children quarterly, providing nutrition education, connecting severely malnourished patients with doctors and nutritionists are regular activities conducted by Spreeha in all its project areas in Dhaka. Spreeha works on ensuring healthy and nutritious life for adolescent girls, pregnant and lactating mothers through community clubs where we emphasize nutrition education, healthy lifestyle choices, and treatment. We also focus on breaking gender stereotypes and busting myths about women's health, food, and nutrition.
Spreeha's high-scale food security project started during COVID-19 response supported ultra-poor families dealing with the surge in malnutrition and meal cuts due to income loss and disrupted supply chain during prolonged lockdown. The project served 50,000 people through monthly food support, nutrition screening, nutrition education, and treatment.
The Hunger Project is committed to creating a world without hunger. We facilitate individual and collective action to transform the systems of inequity that keep hunger in place. Through holistic and integrated programs, Hunger Project participants lead change in their communities and our world.
Investments in the resiliency of communities are key to addressing food security. Climate change, conflict, economic shocks and growing inequalities are putting pressure on our food system's capacity to produce and distribute nutritious and affordable food. We work with smallholder farmers to strengthen their production capacity, decreasing reliance on external inputs, and diversifying livelihoods. We are working with farmers to reintroduce indigenous crop varieties and foods into their businesses. The inputs for these crops are often more accessible and they tend to be resistant to local diseases and pests.
We are also working with local leaders to educate communities about nutrition, particularly for maternal and childhood health. Through advocacy through our Right2Grow program and a partnership with The Church of Jesus Christ of Latter-day Saints Humanitarian Efforts, we facilitate training workshops about nutrition for both children and mothers and the importance of pre- and postnatal care, as well as facilitate opportunities for on-going child health and weight monitoring.
---
Organization Profile
S M Sehgal Foundation: Food Security, Women's Empowerment, and Rural Sustainability
By Joel Meyers
I was blanketed by the humid, 92° F day as I stepped out of the air-conditioned white SUV onto the rutted and sun-dried path. Shashank Devra, program lead for the Implementation Team at S M Sehgal Foundation (Sehgal Foundation), guided me toward his colleagues, who arrived in another SUV and a couple on motorbikes, and the local farmer we were scheduled to meet with for my visit.
We were in the rural sub-district of Nuh in the state of Haryana, India, about an hour and a half drive south from Sehgal Foundation headquarters in Gurugram (Gurgaon). Gurugram is a planned city, 30 kilometers SW of Delhi, a modern complex of glass, chrome, and brushed metals that houses some of the most influential tech companies in India, including offices for the likes of Google and WeWork. However, Nuh was mile after mile of smallholder farms, small brick-and-mud storage huts, massive piles of organic debris, and a peppering of small trees with the occasional shrub, all accessed by paved and rutted dirt roads.
According to Shashank, the Sehgal Foundation team chose Nuh for this particular farming project because it is the most "underdeveloped district in the State of Haryana" based on government criteria of income, health, and other factors. The region is considered an "aspirational district," which the Sehgal Foundation team considered an ideal place to implement the agricultural interventions and economic empowerment programs they had arranged for me to see, based on my question, "Are there projects local to Delhi that will demonstrate how Sehgal Foundation is addressing the challenge of food insecurity?"
I only had one day, and I am glad they brought me here.
Rooted in social impact for 24 years
S M Sehgal Foundation was founded in 1999 by visionary entrepreneurs and philanthropists, Dr. Suri Sehgal and his wife Edda Sehgal. The foundation promotes sustainable rural development that respects human dignity, protects the environment, and promotes social justice by working with rural communities in India to help them achieve self-reliance and build their capacities.
Sehgal Foundation has 300 employees and partners with hundreds of corporate, government, and academic institutions and individuals. Their work has impacted over four million people in 12 states, in more than 2,000 villages. They have expanded their reach by 40% in the last five years and have the goal to keep expanding.
I spoke with Anjali Makhija, Trustee and CEO of Sehgal Foundation, earlier that morning at their energy-efficient headquarters in Gurugram. Anjali has been working in rural development for the past 23 years, since she joined the Sehgal Foundation.
"Local participation and partnership with these local communities is critical for the sustainability of any program," she said.
She continued, emphasizing the goal of Sehgal Foundation to "empower communities and farmers who are confident citizens who make smart decisions" about farming techniques, farm mechanization and technology (ICT), and soil nutrition.
"We work to help people help themselves. We work with the people, not for."
Sehgal Foundation's Agriculture Development Program, a key and crucial component for ensuring food security and sustainability in India, has "interventions" to build capacities of farmers, including women farmers, and improve agricultural practices. Additionally, the agriculture program trains farmers and helps them implement new technologies that increase crop yields, conserve water, and improve soil fertility.
India is becoming a model for sustainable food production driven mainly by the National Food Security Act of 2013, which starts with the premise: "The basic concept of food security globally is to ensure that all people, at all times, should get access to the basic food for their active and healthy life and is characterized by availability, access, utilization, and stability of food."
In fact, Anjali pointed out that India has become self-sufficient for food production, seeing a six-fold increase for food production from 1950–2020, and has become a net food exporter.
But, according to Anjali, the challenge is how to sustain this trajectory, especially with climate change. "Climate change is a real challenge—how do we keep up food production and enumeration, as well as keep the farmers interested?"
Their local farming and empowerment programs strive to address this, and, from what I was witnessing this day, they are succeeding.
Creating strong women leaders
Empowerment of women is a key aspect to all their programs. "We have programs to empower women to be leaders for water in farming and farming techniques, in governance, in schools, and in leadership positions," Anjali said.
I was able to visit one of these communities of empowered women in Nuh later that day. Nine women from Nuh and neighboring villages gathered to meet with me and talk about their experience.
Shashank informed me that "these women are selected based upon their willingness to work with the [male] farmers and be active participants, then we provide them with leadership training. We start the training with confidence building and communication so they can communicate with other farmers, other villages. We then train them in agriculture techniques such as laser leveling, crop demonstrations, soil micronutrients, animal nutrition and benefits, based upon the season and needs. They then assimilate this information to fellow farmers and farmers in other villages."
With this new confidence and knowledge, they are empowered leaders who can provide ongoing support, in essence becoming leaders in their communities.
Expanding knowledge to smallholder farmers
At the farm in Nuh, Shashank introduced me to his team, and the farmer, who smiled in shy pride. Shashank led me along a pathway bordering a trellis of lush zucchini vines with row upon row of black PVC tubing along the plants' stems, interconnected and culminating at a junction at one end of the field. He spoke to me, with translated comments from his colleagues and answers from the local farmer, of these rural smallholder farmers' need for more efficient watering methods—exactly what Sehgal Foundation had introduced here.
With Sehgal Foundation's help, and a small investment by the farmer, the farmer selected and purchased the piping and valves to provide concentrated, specific plant-stem watering to take the place of traditional flood irrigation. Flood irrigation is a method of watering, allowing the monsoon and/or piped water to flood the planted fields—a rough and imprecise method that often washes the away the seeds; and after the rain ends, the soil dries out too quickly. Using the drip irrigation of cistern-caught rainwater instead, this farmer had experienced a 40% greater yield and cost savings. (He used his new savings to purchase, plant, and water new fields in this new way.) At the field of zucchini, they showed me how having the vines elevated, and by putting down long rows of plastic sheeting the stems grow through, that the shade and plastic drastically inhibits water evaporation through the soil.
Along with this new low-cost and efficient watering technique, the Sehgal Foundation team teaches farmers how to locally source the materials as well as new macro- and micronutrients for their fields. This keeps the economies local; empowers farmers to take care of their land, using knowledge backed by science and data; creates greater yields; increases farmer family savings, and influences other farmers to learn based on these local successes.
A path guided by data and analysis
India and the world are fraught with changes in the climate and the ensuing challenges for farming and food production; these factors threatens food security that ensures their communities are fed with sustainable and nutritious crops. Sehgal Foundation is a model organization that is not only guided by governmental and UN principles, but also, and primarily, their foundational mandate of social impact. Their programs empower women, farmers, and local communities to be self-sustaining, and the work is backed by community dialogue, impact assessments, data gathering, and data analysis—all especially important as conditions continue to evolve with climate change. Rural India has a true partner with Sehgal Foundation.
************
S M Sehgal Foundation has been a GlobalWA member since 2022. Sehgal has been working since 1999 to improve the quality of life of the rural communities in India. As a rural development NGO, established as a public, charitable trust, Sehgal Foundation has a skilled and dedicated team that creates sustainable programs to address rural India's most pressing needs: Sehgal Foundation has five main program areas: Water Management, Agriculture Development, Local Participation and Sustainability, Transform Lives one school at a time, and Outreach for Development. These programs are supported by a skilled research team that engages in participatory research, impact assessment, and interactive dialogues to determine informed actions to achieve sustainable results. Read more about Sehgal Foundation
---
Goalmaker
Gilbert Kamanga is helping women and Children THRIVE
By: Amber Cortes
Gilbert Kamanga, National Director for World Vision Kenya, has a lot to be grateful for. Born in a small village in Malawi, Kamanga grew up in a family of six. As he puts it, poverty was not a stranger in his community.
"But I thank God that through education, I was able to get some employment."
With faith as his motivator, Kamanga pushed himself to achieve more. He studied at the University of Malawi and went on to earn his masters in Rural Social Development at the University of Reading.
Kamanga started his nearly 30 year journey at World Vision, a Christian humanitarian relief and development organization, by "growing within the ranks from a field officer to the executive level where I am now."
Before becoming the National Director for Kenya, Kamanga was the National Director for Tanzania, Malawi, and Uganda. As the National Director, Kamanga ensures that the strategy for World Vision in Kenya is developed, financed and implemented effectively.
"But the key to the role is to ensure that as World Vision will remain true to the cause," says Kamanga. "When I see children from very humble families living a better life, this, to me, gives me hope."
"And," Kamanga adds, "the fact that World Vision does not just come and go in a community also gives me hope. Because we believe that development requires going alongside the people and takes long time. And to me, that's what motivates me to keep going."
For Kamanga, the issues closest to his heart are the empowerment and uplifting of women and children in communities.
"I started thinking a long time ago, if you want to change society today, in Africa or anywhere, it sounds like a cliché, but it's not a cliché, it's a reality: focus on women and children."
Drawing from his own experience, Kamanga remembers how his mother worked hard to ensure the family had enough to eat.
"I saw how we were six in our family, how we struggled to achieve a better life, but we had no guidance."
So Kamanga wants to help provide this guidance by working with youth, who he points out will one day become parents to their own children as well.
As of 2022, around 40% of the population was aged 15 years and younger, and women make up 50% of the population in countries across the continent.
"To achieve a critical mass, work with women and youth, because if you have a critical mass, you cannot ignore what is in front of you."
Throughout his long career at World Vision, one program stands out to Kamanga as a point of pride, and a goalpost for the future: THRIVE.
Developed by World Vision in 2013, the THRIVE program is aimed at building both improved and resilient livelihoods for smallholder farmers in different countries around the world.
Kamanga was there for the first large scale test model that launched in Tanzania and then expanded to Zambia, Malawi, Rwanda and Honduras. The program served about 375,000 people in about 75,000 smallholder farming families in those five countries.
THRIVE is World Vision's livelihoods model that uses a multifaceted approach, with a focus on shareholder farmer communities, to help families lift themselves out of poverty.
One area is the business aspect of farming, which includes for example, understanding markets, utilizing sustainable conservation methods, but even some ideas not directly related to farming, like organizing communities into savings groups.
The program also uses education to teach the natural resource management systems of farming, and develop situational awareness to prepare for environmental shocks like plant disease and climate change.
But the foundation of the program, according to Kamanga is the 'empowered worldview' pillar, a biblically-based approach that addresses the problem of disempowerment and fatalism by tackling the issue of personal "agency": helping people understand that they do have the capacity to control their own lives. The curriculum also addresses stewarding natural resources, providing compassion to people within your own family and community, and envisioning a powerful future for yourself and your family.
"So unlocking the positive aspects of various components of their faith, was, for a lack of better term, the 'secret sauce' of THRIVE," says Kamanga.
"Because we have seen that in Africa, where faith is a central part of daily life, when you start discussing with people issues of their faith, and how that relates to them, it gives them hope, because then they see who they are in the bigger scheme of things."
A recent evaluation conducted by TANGO International on THRIVE showed that over the course of the seven year study, THRIVE household annual incomes rose from $138 a year to $1,370 a year, and that "families used the money to improve their children's education, housing improvements, medical care, and investments in their businesses."
40% of families participating in THRIVE reported more food security, reporting that they could provide for the basic needs of all children in their families.
Now, World Vision is seeking to expand the THRIVE model to reach 10 million people in 11 countries by 2030. The focus is on helping the extreme poor—those who earn less than a dollar a day—rise up out of poverty and build improved and resilient livelihoods.
Kamanga and World Vision believe it is completely possible to end extreme poverty within our lifetime. In 1982, over 36% of the world's population lived in extreme poverty, now, it's 9% and falling.
For Kamanga, the path to ending extreme poverty is shorter than we think. With 2 of every three people living in extreme poverty in the world today being smallholder farmers, the best question to ask is, "How do we help smallholder farmers make a lot more money in agriculture?"  And it begins with faith, commitment, and collaboration.
"So what am I saying is that if we commit today, at an individual level, to contribute to ending extreme poverty, we will end it. Because we have the tools. We have the knowledge. We have the expertise to do it."
---
Member Blogs
Landesa: To Feed the World, Farmers Need Rights to the Land They Till
Spreeha: Nourishing Hope: How Spreeha Transforms Communities Through Nutrition
Grow Further: Innovative Funding for Innovative Research: The Grow Further Model
Sukarya: Importance of Food Security
The Hunger Project: We Need Healthier Food Systems.
Yemen Relief and Reconstruction Foundation (YRRF):  Tackling Poverty in Yemen – Yemen Relief and Reconstruction Foundation's Resilience Initiatives
Amplio: STAR-Ghana AVID Project: A Game Changer for Women's Shea Butter Processing Quality and Income
---
Welcome New Members
Please welcome our newest Global Washington members. Take a moment to familiarize yourself with their work and consider opportunities for support and collaboration!
Delta Air Lines
Delta Air Lines, one of the world's oldest airlines in operation, operates over 5,400 flights daily and serves 325 destinations in 52 countries on six continents. Delta's charitable giving program – marking $50.5 million in 2022 – adjusts to meet ongoing societal needs, from dedicated programs to protect the environment, pursue equity and expand education to relief support in natural disasters, humanitarian crises and health emergencies. esghub.delta.com/charitable-giving
Perennial
Perennial's work sits at the intersection of leadership, social justice, and human development. Our mission is to support global social leaders in rejuvenating and sustaining themselves within the frameworks of their communities, leadership roles, causes, and personal lives. With close to two decades of engagement spanning Africa, Asia-Pacific, Latin America, and the Middle East, and having impacted thousands of individuals, Perennial has discerned that in these intricate and demanding times, a leader's paramount skill lies in their capacity to resonate internally with their purpose and externally with the individuals and communities they are dedicated to serving. perennial.org
Worldwide Fistula Fund
Worldwide Fistula Fund is a global health nonprofit that provides free, surgery, treatment, prevention and rehabilitation programs and services to women and girls suffering from obstetric fistulas in sub-Saharan Africa. Worldwidefistulafund.org
---
Career Center
Senior Program Assistant, Programs and Innovation PATH
Program and Operations Officer, Programs and Innovation PATH
Development Officer Schools for Salone
Program Officer Schools for Salone
FSC I&P Technology and Ecosystem Services Hub Manager FSC Investments & Partnerships
Ecosystem Services Technology Officer FSC Investments & Partnerships
Quality Assurance Consultant The Max Foundation
---
Check out the GlobalWA Job Board for the latest openings.
---
GlobalWA Events
November 30: VIRTUAL: 2023 Goalmakers Conference
December 7: IN-PERSON: 2023 Goalmakers Conference