What Haiti Taught Us About Global Emergencies
By Joanne Lu
This month marks 10 years since a 7.0-magnitude earthquake and more than 50 aftershocks devastated Haiti and forever changed global disaster response. The tragedy that struck Port-au-Prince on January 12, 2010 displaced 2.3 million people and killed an estimated 220,000 others.
Immediately after the earthquake, more than 20 countries, the United Nations and thousands of international organizations jumped to the rescue, sending people, supplies and $13.5 billion in pledges and donations. Rachel Granger, Americares' vice-president of Global Programs, was on the ground within 48 hours of the earthquake: "Just seeing the level of devastation was heartbreaking; it was a tough thing to see," she recalls.
To Granger, it was immediately clear that the response would be long-term. So much was visibly destroyed—buildings, roads, homes—not to mention the emotional damage to survivors, which often wasn't visible.
But as the humanitarian response unfurled, many began to criticize the massive influx of aid, saying it was creating more chaos and problems than it was solving. A Guardian article published one week after the earthquake described conflicting calls for the U.S. or the U.N. to take charge of the relief effort. The article also quoted Haiti's then-Prime Minister Jean-Max Bellerive, telling the Washington Post that the government was "overwhelmed" by the crisis.
Much has been written about the post-earthquake effort over the last decade, and the criticisms have not dulled. Certainly, the humanitarian sector learned some big lessons in Haiti, but there were also many things that went well.
To begin with, the world's generosity was unprecedented. Aside from contributions from national governments, there was an astonishing amount of individual giving. The celebrity-laden "Hope for Haiti Now" telethon alone, led by George Clooney and Haiti-born rapper Wyclef Jean, raised at least $61 million. Television-viewing habits have changed drastically over the last decade, but many non-profits learned the importance of being prepared to engage supporters immediately after a disaster. Rapidly changing news cycles means the window of opportunity to reach an audience closes quickly.
Additionally, some experts have praised the immediate shelter response as "remarkable," considering that at least 1.5 million displaced people had some sort of shelter within five months. Some of the best practices that emerged from the housing recovery process included providing conditional cash transfers to displaced families in urban areas, upgrading slums, and including informal neighborhoods as part of the housing recovery strategy. Many of these practices, especially cash transfers, continue to be important strategies for effective disaster relief and recovery.
The U.N. cluster system—a humanitarian coordination structure—also played a critical role in the response. Its aim is to organize and coordinate hundreds, even thousands, of humanitarian groups responding in a crisis by dividing the relief and recovery effort into 11 sectors. Each sector (or "cluster") is overseen by relevant U.N. agencies. For example, the World Health Organization (WHO) oversees the Health Cluster, while the World Food Programme (WFP) and the Food and Agriculture Organization (FAO) oversee the Food Security Cluster. Representatives from the U.N. and the organizations within each cluster regularly attend meetings to coordinate their efforts. And at the head of it all is the Humanitarian and Emergency Relief Coordinator.
The cluster system was first introduced in 2005 in the aftermath of an earthquake that hit Pakistan. In Haiti, the cluster system was implemented within three days of the earthquake, and a 2011 report by the U.N. Office for the Coordination of Humanitarian Affairs (OCHA) considered it a notable success. Granger says it was a key source of information for organizations like Americares that were working on the ground.
However, criticisms of the cluster system soon became plentiful. Instead of streamlining efforts and creating more efficiency, critics complained that the cluster system was clunky and incomprehensible. Aid workers said they were being slowed down by countless meetings, as clusters formed "sub-clusters" and those broke down further into "baby clusters."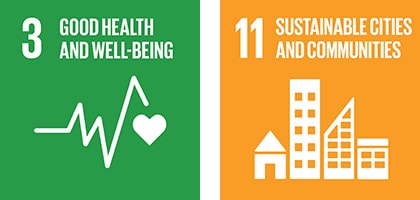 Some, like Médecins Sans Frontières (MSF, or Doctors Without Borders), called it a system failure, especially when cholera broke out in October, forming the first modern outbreak of the disease. MSF complained that resources were stuck in Port-au-Prince instead of being deployed to the rural areas that were hardest hit by the disease.
OCHA's 2011 report acknowledged this disconnect: that linking coordination at the national level to local levels was an issue, and that there needed to be more localized coordination structures. But Andrea Binder, former associate director of the Global Public Policy Institute in Berlin, argues that Haiti 2010 should actually be analyzed as two separate disasters with two very different cluster-system performances. A senior MSF staffer told her in 2013 that the cluster system, at least the health cluster, was "actually helpful" during the earthquake response; whereas "during the cholera response, it failed us."
Despite some ongoing debate about the effectiveness of the cluster system, the U.N. has stuck with it. A 2010 evaluation of the system, including its implementation in Haiti, concluded that five years after its introduction, the benefits "already slightly outweigh[ed] its costs and shortcomings," and that with continued improvements, the approach had "significant potential for further improving humanitarian response." And some have even argued that Haiti provided the necessary impetus to make those improvements.
One of the main improvements has been an emphasis on keeping the government and local institutions in charge as much as possible. In the 2010 response, cluster meetings, for example, were mostly held in English not Haitian Creole, leaving out many locals. But in 2016, when Hurricane Matthew once again devastated the island, the government asserted its leadership.
"My biggest challenge is for donors to understand this time that they must work with us," the interim president of Haiti during Hurricane Matthew, Jocelerme Privert, told the New York Times. "They must understand that everything will go through us, and trust that we have control of the situation."
In this way, governments can say, "Thanks, but no thanks." That, according to Granger, has been one of the biggest changes since 2010. The official guidelines for cluster coordination, published in 2015, reflect this shift when they acknowledge that the cluster approach can be a hindrance in some cases and, therefore, should only be activated when needed. After Hurricane Matthew, the cluster system wasn't activated, although some smaller teams from clusters responded.
Strong government leadership is also important for filtering participants in a disaster response. Much of the chaos in 2010 has been blamed on the deluge of first responders who had little to no experience and who were not working with each other, or with the cluster system, or with the government. That's why there's been a slow, but growing emphasis on building a stronger qualification system for responders. The WHO, for example, has begun certifying emergency medical teams that meet a certain standard so that Ministries of Health can easily refer to the WHO's global registry to deploy qualified first responders. Better coordination with local institutions has also helped responders more accurately assess actual needs on the ground, so that the tragedy of wasted aid in 2010 doesn't happen again.
Furthermore, improved partnerships and coordination extend beyond governments and NGOs. Amazon, for example, is partnering with organizations like the Red Cross, Mercy Corps, and other local non-profits to leverage its supply chain, logistical expertise, and global customer base to support disaster responses, including after Hurricane Dorian in the Bahamas and the recent California wildfires. Tech companies like Microsoft are also helping drive improvements in data collection. After the 2010 Haiti earthquake, for example, just getting an accurate death count was nearly impossible, because so many people didn't even have a birth certificate for identification. Through technologies like biometric identification and blockchain, the U.N. Refugee Agency has been helping hundreds of thousands of refugees establish or reestablish their identities.
In the decade since the Haiti earthquake, the humanitarian sector has also grown to recognize the importance of issues that are less visible than temporary shelter and broken infrastructure. Things like mental health and gender justice across all sectors have gained recognition for the significant part they play in effective relief and recovery. Gender roles, in particular, mean that disease outbreaks, natural disasters and other life-threatening crises can affect men and women and boys and girls differently, often with a greater impact on women and girls. As traditional caregivers, for example, women may be more vulnerable to infections because they're caring for sick family members. Mercy Corps has also found that more women and girls died in the 2004 Indian Ocean tsunami, because women, as primary caregivers, couldn't flee as easily and because most women and girls in the culture were not taught to swim. The insecurity brought on by disasters and crises also often leads to higher rates of child marriage, which then has long-term negative impacts on child health, maternal mortality, education and a host of other human development issues.
Much in the way that the Sustainable Development Goals are far more comprehensive and focused on the intersection of issues than its predecessor, the Millennium Development Goals, the global response community has learned valuable lessons over the last decade about a more holistic and thoughtful approach to humanitarian aid. The long-term recovery process in Haiti offered a glimpse of the blurring lines between humanitarian relief, recovery, and development, as crises become increasingly complex and prolonged. More than ever, the lessons from Haiti for more effective leadership, greater coordination and better local partnerships are critical for saving lives now and in the future. 
The following Global Washington members are responding to disasters around the world:
Amazon
Amazon's disaster relief and response efforts leverage Amazon's vast operational excellence, innovative technologies and worldwide logistics network to provide fast and effective support to worldwide operations fighting large-scale natural disasters. Amazon has filled cargo jets and shipped truckloads of Amazon-donated items for communities ravaged by hurricanes, sent solar powered lights to people living without power after tsunamis, enabled customers to easily donate products and cash on Amazon.com, and helped governments and non-profits expedite response efforts at scale through our AWS cloud services.
Americares
Americares is a health-focused relief and development organization that responds to people affected by poverty or disaster with life-changing health programs, medicine, and medical supplies. Since it was established in 1979, Americares has provided more than $17 billion in aid to 164 countries, including the United States, making it the world's leading non-profit provider of donated medicine and medical supplies. Each year, Americares reaches more than 90 countries and all 50 U.S. states with more than $900 million in innovative health programs and quality medical aid. Americares responds to approximately 30 natural disasters and humanitarian crises worldwide each year, establishes long-term recovery projects, and brings disaster preparedness programs to vulnerable communities. Its relief workers are among the first to respond to emergencies, and they stay as long as needed, helping to restore health services for survivors. In 2018-19, Americares responded to 43 emergencies, continued 11 multi-year responses, and launched 32 new responses. Through its emergency programs, Americares provided aid to 24 countries, including six U.S. states and two U.S. territories, valued at $32 million.
CARE
Responding to the needs of people affected by emergencies has been at the heart of CARE's mission since its founding 75 years ago in the aftermath of World War II. Last year CARE provided lifesaving assistance to 12.9 million people in over 20 countries – indirectly benefiting an additional 22.8 million people. With long-term operations in more than 90 countries, CARE already has staff on the ground and can respond quickly when emergencies happen. Additionally, CARE deploys its Rapid Response Team of international emergency specialists to provide expertise in providing emergency food, water and sanitation, shelter and health services. CARE is committed to helping communities recover and rebuild over the long term. CARE is at the forefront of efforts to streamline and modernize emergency response to meet today's complex challenges. By investing in new technology, testing and scaling up effective new practices, and collaborating with other global humanitarian organizations, CARE has taken a leadership role in modernizing decades-old practices that are no longer adequate. This includes addressing the neglected needs of the most vulnerable during emergencies – women and girls. Through community-preparedness planning, CARE equips vulnerable communities to mitigate the impact of disasters, building local capacity to respond more effectively and recover more quickly when they strike.
International Rescue Committee
The International Rescue Committee (IRC) helps people in 40+ countries whose lives and livelihoods are shattered by conflict and disaster to survive, recover, and gain control of their future. Since 1976, the IRC in Seattle has helped thousands of refugees, immigrants, and survivors of human trafficking to rebuild their lives in Washington State.
Medical Teams International
Medical Teams International is a Christian humanitarian relief agency providing life-saving medical care for people in crisis, such as survivors of natural disasters and refugees. Daring to love like Jesus, Medical Teams International cares for the whole person – physical, emotional, social, and spiritual – and serves all people – regardless of religion, nationality, sex, or race. Because every person matters.
Mercy Corps
Mercy Corps has responded to almost every global natural disaster in the last 20 years, including the 2015 Nepal earthquake, Typhoon Haiyan in the Philippines, the Japan tsunami, the Haiti earthquake, Hurricane Maria in Puerto Rico, and most recently, Hurricane Dorian in the Bahamas. After an emergency, Mercy Corps works quickly to meet the urgent needs of survivors. If local markets are operational, it provides cash assistance so that people are able to buy what they need, such as food, medicine or supplies to repair their homes. Cash gives choice and dignity to vulnerable people after a disaster, and it also jumpstarts local markets and businesses, helping them and the larger economy recover. Mercy Corps also looks to long-term solutions after an emergency, investing nearly 65% of program spending into efforts that help people build strong local economies and make communities more resilient in the face of disaster. After Hurricane Maria devastated Puerto Rico in 2017, the organization created a resilience program to help communities better prepare for future disasters, including installing solar panels so that community centers can function off-the-grid if the power goes out, encouraging families to make preparedness plans and providing disaster preparedness information, skills and equipment like satellite phones.
Microsoft
For decades, Microsoft has been providing support to humanitarian organizations of all sizes to help prepare for, respond to, and rebuild through humanitarian crises around the world. This commitment is rooted in the company's mission to empower every person and organization on the planet to achieve more. Microsoft's approach is to empower first responder organizations to meet critical needs, empower humanitarian organizations to drive greater impact, and empower displaced people to rebuild their lives. This is achieved through technology, cash grants, employee donations, and Microsoft staff through emergency technical support. Recently, Microsoft has been making investments with key partners to develop sustainable, stable technology with organizations to increase their resiliency before the next crisis. This work focuses on increasing organizational data collection, analysis and most importantly, automated data sharing with partners based on open data standards. Artificial intelligence and data modeling hold enormous promise for forecasting and detecting early signs of coming disasters, and can help responders better target their aid. AI technologies like machine vision can quickly analyze images of roads damaged or destroyed by an event, making way for a faster and safer response. In 2018, Microsoft launched the AI for Humanitarian Action initiative, a five-year, $40 million program to harness the power of AI to address challenges like disaster response. Microsoft has also assisted in the development and application of biometrics to assist in medical treatment of refugees. Additionally, Microsoft has invested in the development and release of an open-sourced nonprofit common data model, which it has promised to apply to its products, releasing nonprofits from the risk of technology dependency when it comes to their data.
NetHope
NetHope empowers committed organizations to change the world through the power of technology. This consortium of nearly 60 leading global nonprofits unites with technology companies and funding partners to design, fund, implement, adapt, and scale innovative approaches to solve development, humanitarian, and conservation challenges.
Oxfam
As Oxfam responds to major emergencies around the world, it also helps lead a movement to shift more power, skills, and funds into the hands of local humanitarians. When emergencies strike, everyone from community leaders to the mayor's office to national organizations and government agencies may spring into action, but in too many places in the world, they are drastically short of resources. Yet, it is these groups that are best positioned to save lives: they can reach disaster zones quickly, and they understand the languages, cultures, geography, and political realities of the affected communities far better than outsiders. Oxfam has been working to ensure that local leaders get the funds, training, and influence they need to protect their communities to shift power and resources in the hands of local humanitarian leaders. Meanwhile, Oxfam continues to respond directly—hand in hand with local partners—to catastrophic emergencies. Oxfam installs water and sanitation facilities and distributes hygiene materials like soap to guard against disease outbreaks; helps ensure access to food and other essentials; and through advocacy work, helps disaster-affected communities stand up for their rights. For more information about Oxfam's local humanitarian leadership initiative, visit oxf.am/localhumanitarianleadership
RenegAID
RenegAID is a nonprofit that advocates for communities affected by natural disasters. It recognizes that disasters are a lot of things to a community – terrible, tragic, deadly, and destructive. They also can be bewildering, regenerating, even hopeful. They force us to replace the old with new. Such regeneration in a community is natural and unifying. And yet, it is not the natural tendency of the disaster recovery industry to support such a natural need and desire. Solidarity and mutual aid are guiding principles for RenegAID – we believe in and stand with communities. After the Haiti earthquake, Spokane Falls Community College Service-Learning Club partnered with RenegAID to provide a focused and educational channel through which students, staff and faculty could donate.  The S-L Club chose to help with the cost of fuel to get supplies to and within Haiti. RenegAID set up a donation account, providing 501(c)3 Haiti Project-specific donation receipts, and assuring that 100% of each donation went directly to the chosen cause. Currently, RenegAID continues its message on early alternative transportation in catastrophic disaster for survivor led distribution, connection and power generation. It is also developing several education components of Neighboring in Disaster and Disaster Literacy.
Tearfund
For over five decades, Tearfund has ensured communities affected by disasters receive life-saving assistance and the resources to recover quickly. When disaster strikes, the first to respond are often local people, organizations, and churches. Tearfund works diligently to reinforce the work of national and local actors, strengthening their capacity to act, and only responding directly when local capacity is overwhelmed. Tearfund and its partners work tirelessly to reach those in greatest need, particularly those not served by others. This means finding innovative ways to reach vulnerable populations in some of the most fragile states and advocating for the needs of those in hidden crises. In addition, Tearfund provides vulnerable communities in over 20 counties with training to help them rebuild after disasters and prepare for future crises so the impact is less devastating. In the last ten years, Tearfund has reached 13 million people and has seen vast numbers of communities transformed—people on the brink of disaster becoming resilient and empowered.
World Concern
World Concern implemented a massive response to the Haiti earthquake, assisting tens of thousands of survivors. World Concern's work focused on meeting people's immediate needs for shelter, water, medical care, and income. The organization provided transitional shelters, and cash grants to families and business owners. Since 2010, World Concern has implemented multiple disaster risk reduction projects to help families and communities be better prepared and more resilient in the face of recurring disasters, particularly weather-related disasters. World Concern's goal is to bring the national disaster plans that are in place down to the household level, where training and equipping are needed most. Maggie Konstanski, World Concern's deputy director of disaster response, explains, "At World Concern, we don't see disaster as a one-time event, but always aim to leave a community more resilient and protected than before. When communities are truly equipped with early warning systems, trained on how to use them, and they're owned at the community level, and an effective, safe plan is in place, it does save lives." For example, Bangladesh has seen a dramatic reduction in loss of life from storms and weather-related disasters in the past several decades, largely due to widespread disaster preparedness training and equipping at the community level.
World Vision
In the first 90 days after the Haiti earthquake, World Vision assisted almost two million people, providing basic services such as food assistance; shelter; water, sanitation and hygiene (WASH) services; protection/security; non-food items; family reunification; child protection services and education. Over the next five years, World Vision would provide over 40,000 households with emergency shelters, deliver potable water for nearly two years to 90,000 internally displaced people, construct 10 schools, establish 30 child-friendly spaces, operate mobile and static health clinics reaching over 100,000 people, strengthen health services in hospitals, and so much more. The organization is capable of responding quickly, collaboratively and holistically to virtually any emergency anywhere in the world. It works to bring both immediate aid and long-term recovery to the world's most vulnerable, providing lasting stability and hope. Since its founding, World Vision has responded to 76 disasters and emergencies in 57 countries, providing humanitarian aid to more than 20 million people.
Yemen Relief and Reconstruction Foundation (YRRF)
Since March 2015, Yemen has been experiencing a brutal war and a blockade that has severely restricted the commercial import of food, medicine and essential goods. This resulted in the largest humanitarian crisis in the world with over 80% of the population in need of aid. Yemen is also experiencing the largest cholera outbreak recorded. YRRF provides services to the most vulnerable, neediest and least accessible populations including towns bordering Saudi Arabia. The organization also provides services to mountainous areas that are hard to reach by most aid agencies. YRRF distributes food baskets that sustain a family of six for one month, reaching over 150,000 people. It provides water filters to populations with the highest cholera risk, and school supplies and bags, clothing and blankets, to thousands of children. During the major holidays, families receive meat and cash, as well as new clothing for children. YRRF also sponsors orphans and funds income generation projects. In addition, it provided medicine to five cancer centers donated by Americares and responded to the recent influenza outbreak by arranging for reagents to be shipped to Yemen. To increase its reach, YRRF works with a network of locals who are impeded in the affected communities, providing access to areas and reducing the cost of aid delivery, ensuring that funds are used efficiently and effectively.