Malaria: Washington's Global Health Community Bites Back
By Amanda Pain
April 2018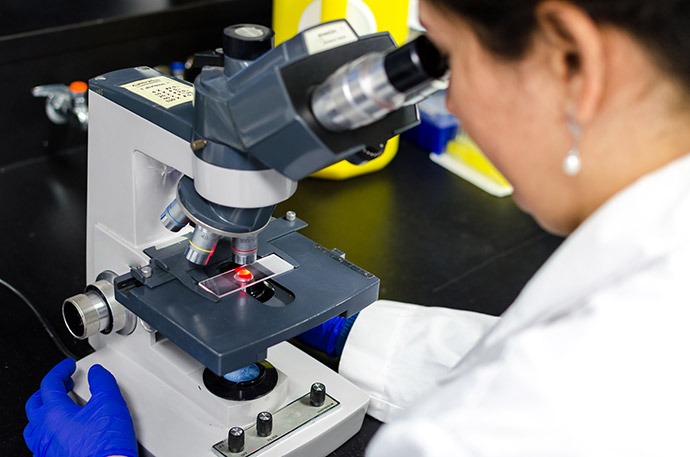 The world is ready to beat malaria. Over the last decade, the global health community has succeeded in reducing both malaria mortality and incidence rates through a range of innovations, prevention and surveillance systems. However, despite these achievements, progress has stalled. For this reason, World Malaria Day, on April 25, emphasizes the importance of renewed collective efforts to eliminate the disease once and for all.
What is malaria?
Malaria is a life threatening disease that is both preventable and treatable. It is caused by Plasmodium parasites, of which two species – P. falciparum and P. vivax – are responsible for most malaria infections. These parasites make their way into the human blood stream after bites from infected female anopheles mosquitoes.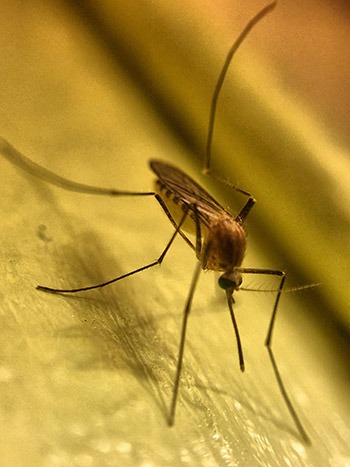 Since 2010 malaria mortality rates have decreased overall by 29 percent, the number of deaths among children under five decreased by nearly 35 percent, and malaria incidence rates decreased by 18 percent. However, according to the 2017 World Malaria Report released by the World Health Organization (WHO), malaria deaths and cases have been on the rise since 2014. Sub-Saharan Africa generally, and children specifically, suffer the worst disease burden. The WHO report showed that in 2016, 54 percent of people at risk for malaria infection lived in sub-Saharan Africa. In fact, that year Africa was home to 90 percent of malaria cases, and 91 percent of malaria deaths. Because children under five have less acquired immunity to malaria infection, they make up 70 percent of global malaria deaths.
Malaria Prevention
In order to meet Sustainable Development Goal 3, which includes ending the malaria epidemic by 2030, a range of preventative and treatment measures will be necessary. Currently, the most successful preventive measure to reduce malaria is vector control – targeting and eliminating mosquitoes, or at the very least keeping them from biting humans.
Insecticide-treated bed nets, as well as indoor insecticide spraying, have been especially successful deterrents. However, over time some mosquitoes have become resistant to the insecticides, and so innovations such as Global Good's photonic fence, designed to track and kill mosquitoes with laser technology, pose an intriguing, if somewhat science-fiction sounding method for ongoing mosquito control.
Another promising method for preventing malarial infection is through vaccination. A novel vaccine called Mosquirix™ (RTS,S/AS01) will soon be available in selected areas of three countries: Ghana, Kenya, and Malawi. The result of a long-standing collaboration between PATH and GSK, Mosquirix offers children partial protection from malaria. Working closely with health ministries in the three countries, WHO is coordinating a pilot implementation program that is expected to begin in late 2018. And researchers are already hard at work developing more effective vaccines.
PATH's Malaria Vaccine Initiative continues to develop a portfolio of vaccine approaches, including those that seek to block transmission from infected humans to uninfected mosquitoes, and others designed to prevent malaria infection in humans.
And in March 2018, researchers at the Center for Infectious Disease Research released two separate papers detailing breakthroughs they believe will dramatically improve the effectiveness of a next generation malaria vaccine.
CID Research also is home to the Human Challenge Center, a specialized facility in Seattle where people can volunteer to be infected with the malaria parasite under carefully controlled conditions in order to help researchers assess the safety and efficacy of malaria vaccines and drug candidates.
Malaria Treatment
Early diagnosis and treatment of malaria saves lives, but people often lack physical symptoms until about ten days after infection. Global Good is improving rapid diagnostic tests to detect low levels of malaria parasites in a person's bloodstream. The organization has also developed an automated microscope to help untrained individuals accurately diagnose malaria.
For its part, PATH, along with the Bill & Melinda Gates Foundation and FIND, supported Abbott's development of a rapid diagnostic test for malaria infection. This highly sensitive test, now commercially available, is 10 times more sensitive than current malaria rapid diagnostic tests for the detection of markers for malaria infection, enabling earlier and more accurate detection of malaria. PATH is also supporting the development of other diagnostic products that will provide the best malaria treatment options to those who need it most.
Currently the most widely used treatment for malaria is artemisinin-based combination therapies (ACTs). These drugs, while effective, have seen significant price fluctuations because of artemisinin supply volatility. PATH supported the development of semisynthetic artemisinin (manufactured by Huvepharma) to help ensure a stable supply of artemisinin and uninterrupted access to ACTs in endemic areas. In addition, Global Good is working to combat the problem of faux ACTs in the supply chain through a hand-held device that quickly assesses drug quality.
To outwit malaria with smart data, eight visionary tech companies—including Seattle-based Tableau—have joined PATH's Malaria Control and Elimination Partnership in Africa and the government of Zambia to form Visualize No Malaria, an innovative partnership that uses improved data analytics, best-in-class tools, and training to transform health intelligence and save lives. Using Visualize No Malaria's dashboards, trained community health workers have fast data access to make informed decisions about where to deploy bed nets, spraying, and anti-malarial drugs to treat suspected cases before the disease spreads.
Political and Financial Challenges
Despite global progress in beating back malaria, several challenges remain. According to the WHO Global Technical Strategy for Malaria 2016-2030, funding levels must increase from $2.7 billion annually to $6.5 billion annually to meet WHO 2030 targets. Other challenges include war and conflict, climate change, and declining usage of prevention and treatment methods among at-risk populations.
According to the 2017 World Malaria Report, in 2016 only 54 percent of people at risk for malaria in sub-Saharan Africa slept under treated bed nets. In addition, indoor spraying rates declined and only one-third of children with malaria symptoms received treatment. Organizations such as Malaria No More play a critical role in malaria elimination by addressing some of these on-going political and funding challenges. Through its impact model, Malaria No More works to drive the political commitment, funding and innovation needed to end malaria within a generation.
Without continued global commitment, malaria cannot be contained, let alone eliminated. Luckily there are many organizations committed to this goal, and some of them are right here in Washington State. It is because of these and other organizations around the globe that the WHO theme for World Malaria Day this year, "Ready to beat malaria," is not posed as a question to the global health community, but rather as a statement of fact.
* * *
The following Global Washington members are working on malaria prevention, treatment, and eradication:
Adara is focused on improving health and education for women, children and communities living in poverty. Adara's community-based healthcare program provides education on malaria prevention and detection. As part of the organization's maternal, newborn and child health program, it also offers testing and treatment.
The Bill & Melinda Gates Foundation
In 2013, the foundation adopted its multi-year malaria strategy, Accelerate to Zero, to develop groundbreaking approaches to reduce the burden of malaria and accelerate progress toward eradication of the disease. To date, the foundation has committed nearly US$2 billion in grants to combat malaria. In addition, more than US$1.6 billion has been committed to the Global Fund to Fight AIDS, Tuberculosis and Malaria, which provides about 50 percent of international funding for malaria control worldwide. The Bill & Melinda Gates Foundation also advocates for sustained and increased funding of malaria-related efforts by donor governments and endemic countries.
Center for Infectious Disease Research
The Center for Infectious Disease Research (CID Research) is Seattle's first global health organization—and the largest independent, non-profit organization devoted solely to infectious disease research. Using systems biology approaches, its mission is to make transformative scientific advancements that lead to the prevention and treatment of infectious diseases, like malaria, and revolutionize health and wellness across the world.
Global Good combines Intellectual Venture's unique invention prowess with the expertise of leading humanitarian organizations, forward-looking governments, and commercial partners. The organization invents, develops, and deploys commercially-viable technologies that improve life in developing countries. In the fight against malaria, Global Good has created an improved rapid diagnostic test to detect low levels of malaria parasites in a person's bloodstream. It has also developed an automated microscope to help untrained individuals accurately diagnose malaria.
Malaria No More envisions a world where no child dies from a mosquito bite. The organization uses its innovative partnerships and focused advocacy to elevate malaria on the global health agenda, create political will and mobilize the global resources required to achieve what would be one of the greatest humanitarian accomplishments – ending malaria within our generation.
PATH is a leader in efforts to control and eliminate malaria nationally, regionally, and ultimately to eradicate it worldwide. With its unparalleled portfolio of malaria projects – across vaccines, drugs, diagnostics and system innovation – PATH is partnering with countries and organizations around the world to make malaria history.
Pilgrim Africa is dedicated to creating a malaria-free Uganda. Of every dollar spent on malaria in its budget, about 10 cents goes to education and awareness. Pilgrim Africa also does district-wide demonstrations of effective malaria control, in partnership with the Ministry of Health, in order to show how malaria transmission can be reduced dramatically, and at scale. And, the organization's Move on Malaria projects save lives, prevent disease, serve as direct and important operational research for national scale-up plans, and will further increase attention, awareness and hope within Uganda that malaria can be defeated.
The Tableau Foundation is an initiative led by the employees of Tableau Software (NYSE: DATA) that encourages the use of facts and analytical reasoning to solve the world's problems. Tableau Foundation grants combine Tableau's two most valuable resources – its people and its products – with financial support to nonprofits that are using data to reshape communities around the globe. Since 2015, Tableau Foundation and PATH have partnered to provide vital software, training, and funding in support of Zambia's goal of eliminating malaria by 2021. The partnership empowers frontline health workers with the critical tools to track and treat malaria cases to help eliminate this deadly disease.
World Vision (WV), in partnership with The Global Fund and national Ministries of Health, works to protect all populations—with an emphasis on pregnant women, children, and rural populations—with long-lasting insecticidal net (LLIN) distribution, indoor residual spraying, intermittent preventive treatment in pregnancy and case management. WV supports universal coverage of LLINs to the most vulnerable and hardest-to-reach populations through a network of over 220,000 community health workers who are trained to distribute nets, demonstrate hang-up, and ensure consistent use and maintenance of nets. Through the distributions of LLINs alone, nearly 10 million children and their families were protected from malaria in 2017.