Investing in Birth Attendants Reduces Maternal Mortality and Improves Overall Care
By: Joanne Lu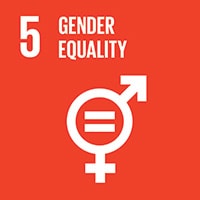 Every woman deserves to give birth safely and with dignity. Yet sadly, maternal death during childbirth is not yet a thing of the past. Despite immense progress between 1990 and 2015 that nearly halved the global maternal mortality rate, the World Health Organization (WHO) estimates that about 830 women around the world still die every day from preventable causes related to pregnancy and childbirth. By 2030, the international community aims to reduce maternal mortality by 68 percent. But achieving that will require a concerted push to not only improve skilled delivery for mothers around the world but also build their trust through respectful care.
Safe birth environments require many functioning systems to work together. A single missing element can be dangerous, even fatal, for mothers and their babies. These elements include timely transportation, safe blood for transfusion, clean water and, perhaps most importantly, skilled birth attendants.
According to the UN Children's Fund (UNICEF) and WHO, the presence of a skilled birth attendant – whether a medical doctor, nurse or midwife – can reduce the risk of death or stillbirth from delivery-related complications by about 20 percent. Yet only 78 percent of births in the world occur with assistance from a skilled birth attendant. In West and Central Africa, the coverage is a mere 56 percent. Without trained attendants who can recognize and respond to deadly complications such as hemorrhage or sepsis, about three-quarters of all maternal deaths occur during delivery and in the immediate postpartum period.
That's why organizations like Maternity Foundation are developing training resources for skilled birth attendants in low- and middle-income countries. Over the last six years, Maternity Foundation, Copenhagen University and University of Southern Denmark have refined the "Safe Delivery App" as a training tool and job aid that is being used in over 40 countries. Primarily based on WHO guidelines, the app includes easy-to-understand clinical modules, essential practical procedures, action cards for emergencies and a comprehensive drug list. A randomized controlled trial in Ethiopia as well as case studies in other countries have shown that usage of the app has not only resulted in a marked increase in health workers' skills and knowledge, but also in their confidence, especially in managing complications.
Training is one crucial aspect of improving maternal and neonatal care, but increasingly, the conversation is turning toward the well-being of the birth attendants themselves. According to Heidi Breeze-Harris, executive director of PRONTO International, birth attendants – particularly midwives and nurses, who are mostly women – are often the worst paid and worst treated of care providers.
When birth attendants are overworked, underpaid, traumatized by seeing too many deaths and treated horribly by doctors, patients' families and others, they in turn take out their frustration on patients, says Sadaf Khan, a Senior Program Officer at PATH's Maternal, Newborn, Child Health and Nutrition program. Sometimes it's discrimination; other times constraints, slapping or abuse.
Recognizing this systemic problem, PRONTO and PATH work to elevate the status of care providers. PRONTO's programs focus on the provider team as a whole and try to break down hierarchies that can interfere with quality care. Their training program gives birth attendants the chance to learn in lower risk environments, and simulations in which the provider plays the role of the mother help foster empathy. Other scenarios teach them not to lash out at patients and to ask for support when they need it.
Breeze-Harris recounts one birth simulation when the midwife called on a driver in the hall to help. It didn't take long for the midwife to realize that she didn't have to take care of 30 women on her own. Even if they weren't technical hands, there were many ways to get hands there to help her.
"We help them find a way to manage what's real for them," Breeze-Harris says. "We meet them where they are, not where the algorithm says they should be."
Famous for its innovative health technologies, PATH also works closely with providers to design and develop low-cost, effective, and easy-to-use devices according to the providers' needs, wants and specifications. These include devices pre-filled with drugs that allow a single provider to administer the medication to multiple patients more quickly, or low-cost uterine balloon tamponades that help control hemorrhage.
But beyond just a safe and respectful delivery, global health experts are now promoting an even more holistic approach to maternal care. In 2016, the WHO released guidelines for a positive pregnancy experience to "ensure not only a healthy pregnancy for mother and baby, but also an effective transition to positive labor and childbirth and ultimately to a positive experience of motherhood." The guidelines include recommendations on nutrition, malaria, HIV and even intimate partner violence.
Along those lines, PATH is working in communities through health education, preventative care, and a curriculum designed by mothers themselves to help women know their maternal rights and decide which procedures to undergo.
When women are empowered to speak up for themselves and providers are empowered to provide quality care, the outcomes can be dramatic. Positive experiences build trust, and word-of-mouth accounts can increase the number of women who seek care at facilities with skilled providers throughout their pregnancies – even their lifetimes. Of course, to achieve these outcomes, there must be continuous support with resources, training and accountability. But turning our focus to the wellbeing of mothers and those providing their care is the first step toward sustainable progress.
* * *
The following Global Washington members are working to improve maternal and newborn health through a variety of interventions.
Adara's work in maternal, newborn and child health is primarily focused on strengthening services in central Uganda by supporting holistic program development, and undertaking high impact interventions and training. Adara does this to enhance health services and contribute to ending the preventable deaths of women, children, adolescents, and in particular, newborns. Adara partners with Kiwoko Hospital to help women deliver their babies safely, help newborn babies needing specialized care in the neonatal intensive care unit (NICU), provide community outreach services and health promotion, and train village health workers and clinicians from the local district health system. The Kiwoko Hospital NICU is considered a center of excellence in maternal and newborn health in East Africa.
Construction for Change believes maternal and child outcomes are inextricably tied to a community's ability to access quality healthcare services. CfC seeks to increase access to healthcare by offering construction management expertise to organizations who need a new or improved building to increase their impact in the community. CfC's healthcare initiative, the 30/30 Project, has specifically targeted maternal and child programs through the construction of four maternity wards and 18 rural health clinics around the world. These facilities have logged over 250,000 patient visits, including over 65,000 by children under 5 years old. The facilities also offer comprehensive prenatal care, with over 15,000 prenatal visits having taken place in the buildings over the past four years. Positive maternal and child outcomes have a reverberating effect throughout a community and access to a building where quality services can be obtained is central to CfC's mission.
For 30+ years, HAI has worked to strengthen service delivery within, and expand access to, public sector MCH services. HAI considers the full system in which birth attendants operate and works to reduce barriers at each level. In Timor-Leste, HAI's Liga Inan program has connected 47,000+ mothers nationwide to government midwives using mobile phone technology. Liga Inan empowers Timorese mothers to make informed decisions about their perinatal care in consultation with trained midwives. In Côte d'Ivoire, HAI has played a key role to integrate HIV, STI, and antenatal care services in 200+ health facilities, building birth attendant skills to provide specialized, comprehensive care to at-risk mothers and infants.  In Mozambique, HAI is developing new ways for health providers and managers to use data to identify coverage gaps and implement localized, informed adaptations that respond to the specific needs of the families they serve.
In places where the needs are greatest — places of conflict and disaster — mothers and children are at even higher risk of disease and death. Medical Teams International provides prenatal check-ups, helps mothers give birth in clinics, and performs emergency C-sections to save the lives of mothers and babies. Once babies are born, the organization's staff provide vaccines and treatments for pneumonia, malaria, and diarrhea. They also check for malnutrition and distribute supplemental food. Empowering women to keep their families healthy and safe is at the heart of what Medical Teams International does.
From Guatemala to Niger to Tajikistan, Mercy Corps has worked for years to combat child mortality through improving access to medical care and educational resources for new mothers. In Tajikistan, over 70% of the population lives in remote areas with limited access to medical care. In order to improve maternal and newborn health, Mercy Corps has trained over 1,200 local community members in over 600 communities to host community classes on pregnancy risks, childbirth and childhood nutrition. The classes have been attended by both new mothers and their mothers-in-law, as they hold significant influence over young women in most Tajikistan villages. Following the community trainings, mothers were 67% more likely to acknowledge danger signs during their pregnancy and visit their local health clinic. New mothers were also more likely to breastfeed exclusively, when prior to the trainings newborns and toddlers would have been given formula, sweet tea or biscuits crumbled in water.
Improving maternal, newborn, and child health is central to PATH's mission and work around the world. PATH's Maternal, Newborn, Child Health & Nutrition (MNCHN) program takes a health-systems oriented, multi-sector approach to strengthening the continuum of care for women, children, families, and communities. The MNCHN program provides core technical support and expertise to enable communities to survive and thrive by focusing on three broad, intersecting areas of work: strengthening maternal and newborn care; expanding nutrition policies, programs, and innovation; and integrating early childhood development into the broader MNCHN environment.
Planned Parenthood of the Great Northwest and the Hawaiian Islands
Since 2001, Planned Parenthood of the Great Northwest and the Hawaiian Islands (PPGNHI) Global Programs has worked to improve access to sexual and reproductive health education and services in low resource settings, including family planning. Family planning is integral to maternal health; access to contraception has been associated with reductions in maternal mortality and can improve maternal and child health outcomes by delaying or spacing pregnancies. Recently, the PPGNHI Global Programs team partnered with the Módulo Anexo Materno Infantil (MAMI) in the Dominican Republic to improve maternal and child health and sexual and reproductive health outcomes through a digital support network for adolescent mothers, supported by funding from Grand Challenges Canada (through the Government of Canada). Through WhatsApp groups, they share educational messages and provide a forum with the aim of increased use of post-partum family planning, increased attendance at well-child and vaccination appointments, and increased social support measures.
The name "PRONTO" evokes a necessary urgency – birth attendants typically have fewer than five minutes to diagnose and deliver solutions to life-threatening emergencies affecting mothers and babies during childbirth. PRONTO International conducts simulation-based training designed for healthcare provider teams in limited-resource settings. PRONTO's mission is to provide locally-owned, sustainable training that improves the capacity of frontline providers to save the lives of mothers and babies. More than 5,000 providers have been trained in ten countries, including nurses, traditional midwives, doctors and other providers who care for women and infants during labor and delivery. In addition, there are now more than 150 PRONTO trainers and PRONTO master trainers in Mexico, Guatemala, Kenya, Uganda, India, and the United States.
Working in 157 programmatic countries, UNICEF supports governments and communities in scaling up maternal, newborn, and child healthcare services. UNICEF provides vaccines to roughly 45% of the world's children, and works with community healthcare workers to promote breastfeeding. In 2017, over 25 million live births were delivered in facilities supported by UNICEF, and $665 million was invested in nutrition programs, helping treat 4 million children for severe acute malnutrition in 67 countries. Since 2011, UNICEF and partners have helped eliminate maternal and neonatal tetanus from an additional 26 countries through the Eliminate Project, averting an estimated 24,000 newborn deaths annually.
World Vision's maternal, newborn and child health (MNCH) programs work predominantly in the communities hardest hit by injustices, recognizing that the health of mothers and children cannot be separated, and that providing newborns with optimal nutrition and access to essential care promotes a basic human right. World Vision establishes community health committees, mother support groups, and "peer mothers" who help with breastfeeding and early infant nutrition. Through World Vision's interventions, more than 220,000 community health workers have been trained and are now equipped to focus on prevention, providing key messages at the household level as well as essential care to new mothers and infants.
Worldwide Fistula Fund protects and restores the health and dignity of the world's most vulnerable women by preventing and treating devastating childbirth injuries. The organization seeks to improve global women's reproductive health and the safety of childbirth by improving the capacity of low-resource countries to meet women's health care needs. WFF works to identify women who need fistula treatment and then provides life-changing surgeries, performed by expert fistula surgeons. Recovery and support includes post-op care, safe places to heal, meals, and integrated physical therapy. WFF supports advocacy and support groups through counseling and connecting survivors to local mentoring groups. Women are encouraged to participate in education and vocational skills training in literacy and health. WFF also funds training for community members in fistula awareness. In Ethiopia, WFF offers an enhanced OB-GYN residency training program and a specialized Urogynecology Fellowship training program.