ACTION ALERT: The Taliban Have Taken Control of Afghanistan, and Aid Organizations Still Operate, yet under Tenuous Conditions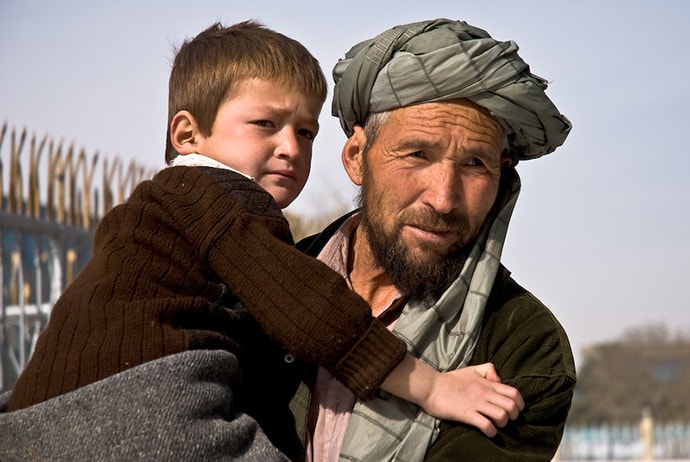 With the American withdrawal of forces, starting in July, the Taliban have swept across the country, taking district after district. By Sunday, August 15th, they had entered and taken over the capital, Kabul, the same day Afghan President Ashraf Ghani fled the country. For years, humanitarian aid provided by many international organizations has been administered to help with education, women's rights, the COVID pandemic, poverty and more. Now this is all in peril as aid organizations' positions are tenuous, evacuations are fraught with danger – it is still uncertain what the Taliban's position is for allowing this outside help to continue. Many of our member organizations have historically provided aid to the people of Afghanistan, and the following have issued statements. Please consider supporting the aid efforts in Afghanistan in this pivotal moment in history, they need your help now more than ever.
Washington Organizations Are Resettling Afghan Refugees, Here's How You Can Help: This 8/24 article describes the current situation for Afghans trying to leave Afghanistan, how local organizations are assisting with resettlement, and how you can help.
Global Washington Members responding:
CARE: CARE's Afghanistan Humanitarian Fund helps us to reach 500,000 vulnerable Afghans with emergency food, health services, shelter, and cross-border support for refugees.
Concern Worldwide: Concern Worldwide has worked in Afghanistan for 23 years, since responding to a major earthquake in 1998.
A central focus of Concern's work has been to support communities to withstand the multiple and varied shocks caused by the on-going conflict, as well as the existing humanitarian crisis, a situation worsened by climate change and the COVID-19 pandemic.
Concern remains in the country and are committed to continuing our work with communities as the country goes through this extremely difficult period. We are currently assessing the impact of the renewed insecurity/political context on our programs and the populations that we have been working with.
Even before the dramatic/sudden change in the political and military context in the last few days, 18.4 million people were depending on humanitarian assistance. This number includes 3.1 million children who were/are at risk of acute malnutrition. Due to the ongoing instability and conflict, the number of civilian casualties and the numbers of newly displaced people continues to rise. The human toll of the conflict is immense, particularly for women and children.
International Rescue Committee: The IRC has been responding in Afghanistan since 1988 and will stay as long as we are needed. We ensure uprooted families have shelter, clean water, sanitation and other basic necessities. We provide cash assistance and help people find livelihood opportunities. We also provide safe learning spaces and community-based education, among our other support. We are working with thousands of villages across nine provinces, with Afghans making up more than 99% of IRC staff in the country. We are also speaking out, calling for world leaders to advocate for an immediate ceasefire, ensure lifesaving aid can reach people who need it, and support a peaceful settlement to the conflict. In the United States, we are helping Afghan refugees–including U.S. allies now arriving as part of the Special Immigrant Visa (SIV) program–to rebuild their lives. Learn more.
Mercy Corps: We are working quickly to get clean water and sanitation supplies to those families who recently fled to Kabul, and we will stay as long as we safely can. Mercy Corps has also posted this press release: News Alert: Humanitarian Catastrophe Looms in Afghanistan as Thousands of Civilians Descend Upon Kabul. And from Tjada D'Oyen McKenna, the chief executive officer of Mercy Corps: How to Avoid Humanitarian Catastrophe in Afghanistan.
Sahar: Over 250,000 girls attended the schools we helped to support. Every day we showed our belief in them and their futures. Even in difficult times, the power that comes from educating a girl is not erased. They will have daughters and sons who will hear their lessons and learn from their experiences.
Right now, the voices of many Afghan women are muted for security and safety. They will emerge again. Now, it is our voices that need to be heard supporting all Afghans, especially the women and girls in Afghanistan. We urge you to speak up for their protection and show your solidarity.
Websites of NGOs around the globe are being scrubbed and images and names have been taken to protect staff and girls. They cannot be visible so we must be. Post your messages in support of Afghanistan with the #IStandWithAfghanGirls and #IstandwithAfghans. Contact your representatives and demand that the U.S. expand its visa programs to allow NGO workers and supporters to apply for visas while they are trapped in Afghanistan. Cite Canada as an example of a country that is providing adequate support to Afghan refugees.
Save the Children: In Afghanistan we are seeing even more children going hungry, with no shelter, food or medical care. Save the Children's intention is to 'stay and deliver' in Afghanistan. Even before the events of the last month, Afghanistan had the second highest number of people facing emergency hunger levels in the world. As we look to the next phase of programming in Afghanistan, we know that there will be a need for immediate health and nutrition support.
At the same time, with hundreds of thousands of newly displaced Afghan refugees arriving in the U.S. and other countries, we are committed to supporting them. Save the Children has mobilized its emergency response team to meet their most urgent needs at a transit site in northern Virginia and is seeking to expand to other states where families are also arriving.
We have already established a safe play and activity area for kids at the transit center in northern Virginia, where kids can have a moment to be kids again, begin to express themselves and cope during this scary and stressful time. In addition, Save the Children's emergency response staff has setup a private space for families with small babies, where mothers and caregivers can change diapers and feed their children.
We also stand ready to support at other temporary shelters opening up across the country to support refugee children and families, as well as provide essential child-focused items, including hygiene kits, diapers, wipes and COVID-prevention materials.
CEO Janti Soeripto calls on the US government to ensure safe passage out of the country for Afghans who may be at risk. Read more in this press release.
Vital Voices: With the withdrawal of U.S. and international forces from Afghanistan, women human rights defenders, civil society leaders, journalists, and parliamentarians are in even more vulnerable and dangerous positions as they are direct targets of the Taliban's campaign and hit lists. Vital Voices has been supporting women leaders across Afghanistan for more than two decades. We cannot let all the gains they have fought for be reversed.
We are ramping up our efforts to support Afghan women and we need your help. We have expanded our Voices Against Violence Initiative and Urgent Assistance Fund to get immediate support out to women activists in Afghanistan on the frontlines of change and to ensure that survivors of gender-based violence (GBV) and harmful practices have better access to services, protection and the justice they deserve.
World Vision: "Extreme vulnerabilities and fear are at record levels and children are at greater risk of violence, abuse and exploitation. Families who are already struggling to survive destitution related to this conflict, a devastating drought and the effects of COVID-19, are now resorting to the most desperate of measures to protect their children, including child marriage. History has shown that the resilience and fortitude of the Afghan people is extraordinary. But it has its limits. They are now at their most vulnerable and we cannot abandon them now." says National Director Asuntha Charles.
World Vision calls for all parties to the conflict to put vulnerable children first. International humanitarian law must be respected and the lives of Afghan children, their families, and communities prioritized. The international community must maintain its presence on the ground to prevent an unprecedented humanitarian catastrophe. Further commitment must be made to increased and sustained funding supports, diplomatic engagement, international responsibility for durable solutions, and the protection of child rights.
"Children are the single greatest asset to any sustainable, durable solution to multiple crises. For their sake, all sides must put the humanitarian needs of their people first and end this conflict. Together with our +300 Afghan staff, World Vision will stay and deliver." Ms. Charles said. Read more.