---
Featured Speakers
Judge Najla Ayoubi
Chief of Coalition & Global Programs, Every Woman Treaty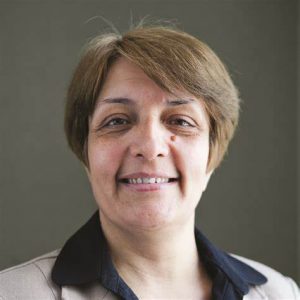 Najla Ayoubi, Chief of Coalition & Global Programs at Every Woman Treaty, is a lawyer and former judge and has extensive experience in judiciary, elections, human rights and women's empowerment. She is a civil society and women / human rights activist. She served as a Legal Advisor for the State Ministry of Parliamentary Affairs of Afghanistan, Commissioner at the Independent Election Commission of Afghanistan and Commissioner of Joint Electoral Management Body.
Judge Ayoubi played a great role in Constitution making process of Afghanistan. She was the Senior State Attorney at the Attorney General Office of Afghanistan, State Attorney of the Parwan province, and Judge at the Parwan Provincial Court. She worked with The Asia Foundation Afghanistan in different capacities. She served as a Board Member of Open Society Afghanistan as well as the Country Director of Open Society Afghanistan (OSF representative office in Afghanistan). She was Board member of Afghan Women's Network (AWN), Afghanistan Research & Evaluation Unit (AREU) Member of Board of Directors, Advisory Board Member of Afghan Education Production Organization (AEPO), Co-Chair of Board in Afghanistan Institute for Civil Society (AICS), and Member of the Board of Trustees at Afghan Professional Network.
Ms. Ayoubi has two MA degrees: one on Law and Politics from State University of Tajikistan and another on Post War Recovery and Development Studies from York University of United Kingdom. She is former Deputy Country Representative of The Asia Foundation, Afghanistan Office.
Judge Ayoubi has also been appointed as the 2015 Women Peacemaker at the Kroc Institute for Peace and Justice at the University of San Diego United State and spring 2017 Visiting Fellow at the University of Chicago Institute of Politics. She is a Founding & Global Executive Board Member of Women's Regional Network (WRN) and served as a Consultant and member of South Bay Professional Association, Los Angeles California.
---
Ruth Sincinele Sakhile Bechtel
Vice President, Programs, VillageReach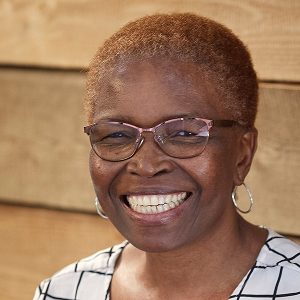 As Vice President, Programs, Ruth leads VillageReach into deepened partnerships that extend the organization's reach, expands its innovative programs that bring products to people, and widens pathways to primary health care for the most under-reached. Ruth brings her experience as Mozambique Country Director, but also a valuable last mile perspective with experience in designing, implementing, and monitoring development programs in both Mozambique and Swaziland.
Prior to this, Ruth served as VillageReach's Mozambique Country Director for eight years. In this role, she was responsible for the programmatic and administrative direction of the organization in Mozambique. Ruth's leadership has been integral to the growth and development in the country. Ruth's commitment to building deep relationship and partnerships with the government, private sector partners, and other health organizations led to the successful scaling of high-impact supply chain solutions.
Prior to joining VillageReach, Ruth worked with the Vanderbilt University and the Vanderbilt Institute for Global Health, as well as with Oxfam Great Britain and Helvetas. In addition, Ruth brings years of experience in linking local community level challenges to national and above national policy debates and advocacy. Ruth has an MSc in Managing Rural Change from the University of London, Imperial College.
---
Igor Belokrinitsky
Principal, Strategy& United States, PwC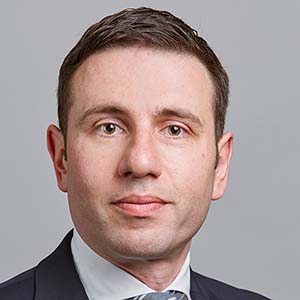 Igor is an advisor to executives in the healthcare industry for Strategy&, PwC's strategy consulting business. Based in San Francisco, he is a Principal with PwC US. He works with mission-driven hospitals and not-for-profit health insurance companies to develop new consumer-centric, market-driven strategies for delivering and financing health care.
Igor specializes in developing and implementing innovative care delivery models such as bundled healthcare, population health, and PCMH; crafting affordability strategies and operating models for provider and payors; creating organic and inorganic growth and diversification strategies; and driving alignment of multi-stakeholder teams by balancing clinical, operational, and mission considerations.
---
Latanya Mapp Frett
President & CEO, Global Fund for Women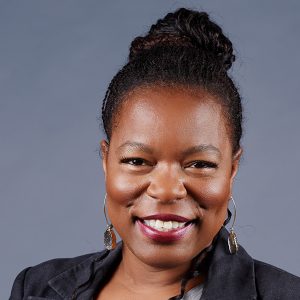 Latanya Mapp Frett is President and CEO of Global Fund for Women and serves on the Board of Directors for Global Fund for Women and Global Fund for Women UK. As a feminist fund, Global Fund for Women offers flexible support to a diverse group of partners – more than 5,000 groups across 175 countries so far – to create meaningful change that will last beyond our lifetimes.
Previously, she was the Executive Director of Planned Parenthood Global, the international arm of Planned Parenthood Federation of America, with regional and country offices in Africa and Latin America. She quadrupled the size of the program in four years to become one of the most innovative and sustainable global health organizations in the field.
Ms. Frett worked for eight years as a human rights officer for the United Nations Children's Fund (UNICEF) and for 10 years with the United States Agency for International Development (USAID).
---
Nikolaj Gilbert
President & CEO, PATH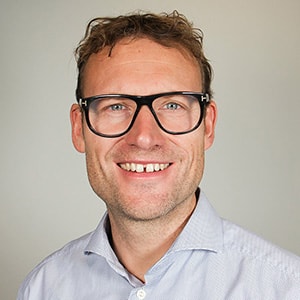 Nikolaj Gilbert is president and chief executive officer of PATH. He brings to his roles more than 20 years of international experience as a leader, strategist, and director of complex partnerships.
Before joining PATH, Mr. Gilbert served as director of partnerships for the United Nations Office for Project Services. In that position, he cultivated a deep understanding of the development ecosystem and of health inequity's underlying causes—from those rooted in global systems and markets, to those at local levels.
Mr. Gilbert is also a member of the Center for Strategic & International Studies' Commission on Strengthening America's Health Security—which advises on efforts to reform current global health, development, and health security institutions and partnerships. And he is currently serving a three-year term on the Board of Trustees for the United Nations Institute for Training and Research.
Previously, Mr. Gilbert served as a director for Novo Nordisk, where he worked in corporate strategy, public-private partnership, business development, global marketing, and finance. Earlier in his career, he worked in supply chain management for Accenture, a global consulting firm, and performed management research at INSEAD, an international business school.
Mr. Gilbert is a Danish citizen and holds advanced degrees in business administration from Copenhagen Business School in Denmark and Ivey Business School in Canada.
---
Rowlands Kaotcha
Global Vice President, The Hunger Project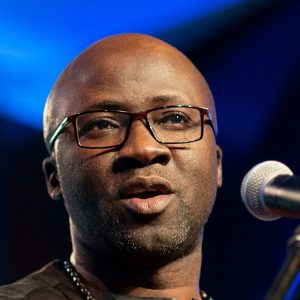 Mr. Rowlands Kaotcha is a Global Vice President and Director for Africa and Mexico, after having served as the Southern Africa Regional Director for The Hunger Project, Country Director in Malawi since 2004, and as dual Country Director of Malawi and Mozambique since October 2017. Recently, Rowlands led The Hunger Project's expansion into Zambia and also serves as the Southern Africa coordinator for the Movement for Community-led Development.
Under his leadership, The Hunger Project-Malawi received its first nationally driven funding from Oxfam Novib in The Netherlands, a practice that has now grown to diversify THP-Malawi's donor base. And as of June 2019, THP-Malawi had the biggest ever in-country secured grant among THP Program Countries in Africa. Mr. Kaotcha also regularly speaks to international audiences and has delivered fundraising and advocacy talks on behalf of The Hunger Project in Australia, Germany, The Netherlands, Sweden, Denmark, Switzerland, the United Kingdom and the United States. Mr. Kaotcha has been successful in Resource Mobilization both nationally and Internationally, Country Programs Strategic Leadership, High Level Networking, and Institutional Development & Growth. As Country Director of Malawi and Mozambique, Rowlands provided leadership of Integrated Sustainable Livelihood programs focusing on food security, micro-finance, education, health & hygiene, HIV&AIDS, gender equality, access to safe drinking water, and environment & natural resource management.
Prior to joining The Hunger Project, Rowlands was Project Manager at United Purpose (formerly Concern Universal) for a Household Food Security Project, and earlier Assistant Seed Production Manager at a Private National Seed Company of Malawi.
Mr. Kaotcha earned a B.Sc. in Agriculture, an M.Sc. in Agronomy from the University of Malawi's Bunda College of Agriculture, and an MBA from Eastern and Southern African Institute of Management in Tanzania.
---
Abby Maxman
President & CEO, Oxfam America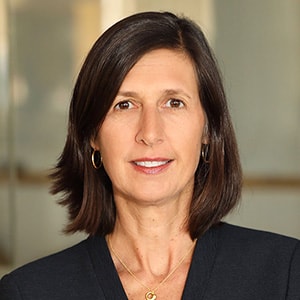 Abby Maxman joined Oxfam America as president and CEO in 2017. With more than 30 years of experience in international humanitarian relief and development, she brings a strategic focus on addressing the policies and systems that perpetuate global poverty. Maxman has particular experience in gender and power in social change; humanitarian preparedness and response; and organizational development, behavior and culture. Throughout her career she has also focused on prevention of sexual exploitation and abuse within the aid sector, and currently plays an important role within the Oxfam Confederation and among US-based NGOs to improve safeguarding practices.
Prior to joining Oxfam, Maxman served as Deputy Secretary General of CARE International in Geneva, providing leadership across the CARE confederation. She previously served as Vice President of International Programs and Operations for CAREUSA, and in other country and regional leadership roles in Africa, Latin America, Asia and the Middle East.
Before CARE, Maxman had assignments with the U.S. Peace Corps, German Agency for Technical Cooperation, UN World Food Programme, U.S. Environmental Protection Agency, and the U.S. Department of Agriculture. She has a Bachelor of Arts in History and Political Science from Colorado College and a Masters of International Administration from The School for International Training in Brattleboro, Vermont.
Maxman has witnessed the impact of poverty, injustice, war and disaster first hand, and has said she believes the fight against global poverty and inequality is more relevant now than ever before. She is married and lives with her husband and three children in Winchester, Mass.
---
Jane Meseck
Former Senior Director of Global Programs, Microsoft Philanthropies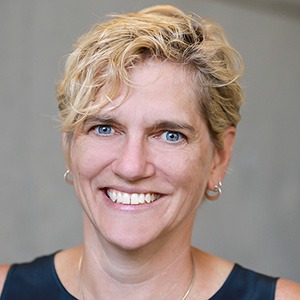 Jane has served the nonprofit and humanitarian sectors for 30 years. Formerly Sr. Director for Microsoft Philanthropies, Jane was a leader in Microsoft's social impact work for over 24 years. As Microsoft's Global Lead for Humanitarian she led programs and partnerships supporting international humanitarian organizations and the communities they serve, respond, and rebuild from crisis.
Jane has been a fixture in the nonprofit tech segment, leading Microsoft's effort to help nonprofits and humanitarian organizations adopt and use technology for mission. She led Microsoft technology donations for over 20 years scaling donations to 235 countries and $1B FMV. She helped create NTEN and supported TechSoup's growth as the premier global online nonprofit resource. In 2017, Jane helped create Microsoft's Tech for Social Impact team bringing together the best of Microsoft's commercial ecosystem with renowned philanthropy programs. In July 2020, Jane formed a new Philanthropies' team to help expand humanitarian efforts to empower humanitarian organizations and crisis affected communities thru technology, including AI for Humanitarian Action. In 2018, Jane received NTEN's Lifetime Achievement Award recognizing her role in shaping the field of nonprofit technology.
Jane currently serves on the Board of Directors of USA for UNHCR and GlobalWA, continuing her personal mission to support humanitarian and global development nonprofits.
---
Scheaffer Okore
Goalkeeper Advisory Board, Gates Foundation, and Director of Policy and Advocacy, Women Political Leaders (WPL)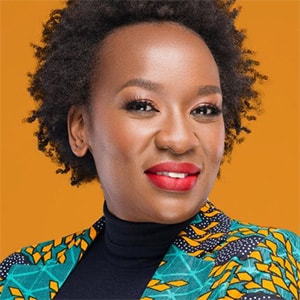 Scheaffer Okore is a Feminist, senior policy and strategic advisor. She advises philanthropists and INGOs working intersectionally on health, governance, leadership and gender policy with over 10 years of experience using a feminist lens. She is an Advisory Board Member at Gates Foundation's Goalkeepers-Seattle, She's The First-NYC, Center for Feminist Foreign Policy-Berlin and The She Tank-Abuja. An Obama Foundation Africa Leader's Fellow who was recognized by the ONE Campaign's as one of their global women of 2018. Scheaffer is an international relation and diplomacy graduate from the University of Nairobi and columnist with one of Kenya's top newspapers. She has previously worked as an independent consultant for Project Everyone, Malaria No More and also served as former Vice Chairperson of Ukweli Party. She's a revered voice advocating for women's systemic equity in leadership who was voted amongst the top 100 most influential young Africans and Kenyan in the category of governance & law in 2018.
---
Marina Pisklakova-Parker
Founder and Chair of the Board, Center for the Prevention of Violence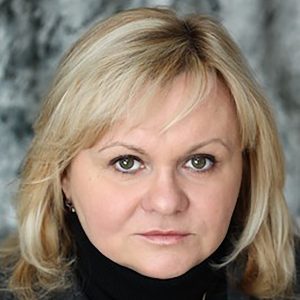 Since 1995 Ms. Pisklakova-Parker became a trainer on violence against women as violation of women's human rights for other women's organizations that decided to start a Crisis center for women and contributed significantly to the development of the network of Crisis Centers for women in Russia and former Soviet Union. Over last twenty years Ms. Pisklakova-Parker conducted a number of trainings for NGOs, general public and different professional groups in Russia and former Soviet Union countries.
Marina Pisklakova-Parker and Center for the prevention of violence ANNA actively work on developing an effective system of response to domestic violence by raising awareness among the public and professional groups about the issue of violence against women in Russia and other countries. Today the ANNA National Network against violence unifies about 150 organizations working on combating violence against women in Russia and over 20 organizations from the former Soviet Union.
Marina Pisklakova-Parker was the head of the Working group under the Gender Equality Commission under the Ministry of Labor and Social Development on drafting anti-domestic violence law. For that her organization Center ANNA was listed under a Foreign Agent law in 2016.
As a researcher Marina Pisklakova-Parker took part in the first Russian American study of Russian Marriages where domestic violence was part of the survey in 1997. As a part of Russian-American team she is a co-author of the book "Marriages in Russia" published in the USA and Russia. She has PH.D. in Sociology Ms. Pisklakova-Parker is an author and co-author of number of articles and books regarding violence against women including "Marriages in Russia" published in the US and Russia (1999), "Between scream and silence" (2000), "State of Fatherhood in Russia" (2016) and many others. Her topics of research cover issues of gender equality, domestic violence, gender and environment, equal parenting, fatherhood.
Ms. Pisklakova-Parker was honored among eight most significant human rights activists by International organization Human Rights Watch in 1997 for her work in the area of domestic violence against women. In 1998 Human Rights Watch (California) honored Marina Pisklakova-Parker again together with five other human rights defenders from different countries as most significant activists of the decade.
Ms. Pisklakova-Parker is featured in the book by Kerry Kennedy Cuomo "Speak Truth to Power" representing Russia. She was honored at the Kennedy Center together with 50 human rights defenders as a part of the book release events in September 2000.
In May 2004 Marina Pisklakova-Parker was honored by Vital Voices Global Partnership for her work on trafficking in human beings. The story of Marina's life and work as one of seven women-leaders working to advance women's and human rights is featured in the documentary play SEVEN. In 2011 Marina Pisklakova-Parker was named by Newsweek Magazine as one of 150 Women who shake the world. In 2013 Glamour magazine (Russia) named Marina Pisklakova-Parker a woman of the year in the nomination Best social project. In 2020 Ms. Pisklakova-Parker is listed by The Moscow Times among women to watch in 2021.
Marina Pisklakova-Parker was the head of the Working group under the Gender Equality Commission under the Ministry of Labor and Social Development on drafting anti-domestic violence law. For that her organization Center ANNA was listed under a Foreign Agent law in 2016. Ms. Pisklakova–Parker is one of the founding members of the Global Council of the "Vital Voices Global Partnership", former WAVE (Women Against Violence Europe) Board member (2013-2017), a member of the Advisory Board for WAVE. Since 2014 Marina Pisklakova-Parker is involved in a Global initiative on a call for Global Treaty on eliminating violence against women and girls, she is a Founding member of Every Woman Treaty.
---
Janti Soeripto
President & CEO, Save the Children US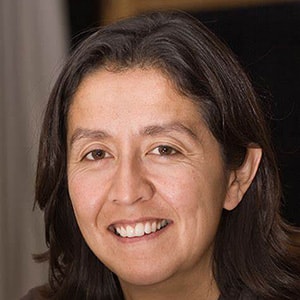 Janti Soeripto is President and Chief Executive Officer of Save the Children, an organization that gives children in the United States and around the world a healthy start, the opportunity to learn and protection from harm. The global Save the Children movement serves over 155 million children in the US and in 120 countries.  As a global organization, Save the Children has committed to driving down the numbers of preventable deaths of children under 5, ensuring every child gets a high-quality basic education and protecting all children from harm.
She assumed the role on January 1, 2020, having served since May of 2019 as President and COO of Save the Children US, a position having oversight for setting agency strategy, ensuring all parts of the organization are well managed, staffed and aligned and operate as effectively as possible.  Strengthening accountability for results, and overseeing, integrating and coordinating divisional activities (Human Resources, International Operations, Legal and Risk Services, Information Systems, Finance, Marketing & Communications and Fundraising) also fell within her scope of work.
Prior to joining Save the Children US, Janti worked for eight years as deputy CEO of Save the Children International, where she was responsible for market growth and development, global strategy development, communication, and venture partnerships.
Before her Save the Children work, Janti spent three years with Kimberly-Clark, as Country Director in Indonesia.  Immediately before this she was Managing Director for Belu in London, the first bottled water brand in a biodegradable bottle that donates all profits to charity.  Previous to this, she enjoyed a 15-year career with Unilever, both in Finance, as well as general management, working in the Netherlands, UK and Singapore.
Janti graduated from the Erasmus University in Rotterdam in 1991. She is half Indonesian, half Dutch and is married with two children.
---
Bettina Stix
Director, Right Now Needs and Disaster Relief, Amazon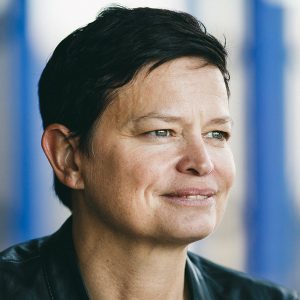 Bettina Stix joined Amazon in 1999. Her career at Amazon started as a books editor. She led international website teams for both Germany and France, was responsible for Global Policy in Customer Service and the expansion and benefits program for Amazon Prime. In 2017, she started Disaster Relief as part of Amazon's newly formed Amazon in the Community team.
In her role, Bettina oversees Amazon's philanthropic programs for Disaster Relief by Amazon as well as Right Now Needs which seeks to eliminate the impossible choices between food and rent, healthcare or school supplies for families and children in need. Her desire is to leverage Amazons products, logistics and ingenuity to make a difference for our communities around the world.
Bettina is a board member of Farestart, a local Seattle non-profit, that transforms homeless, hunger and poverty into human potential. She has a PhD in Comparative Literature and an MA in History from the University of Stuttgart.
---
Michele Sumilas
Assistant to the Administrator, USAID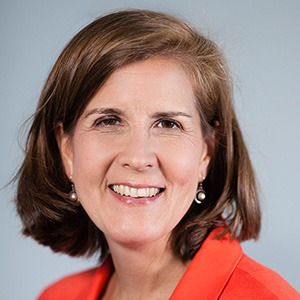 Michele Sumilas is currently the Assistant to the Administrator of the Bureau for Policy, Planning, and Learning (PPL). PPL shapes USAID's development policy and programming guidance to ensure the Agency's work is grounded in evidence and reflects the most advanced thinking in international development.
Most recently she served as Executive Director of Bread for the World, an anti-hunger Christian advocacy organization. Her government experience includes serving as USAID Chief of Staff and Deputy Chief of Staff during the Obama administration, and on the House Subcommittee on State and Foreign Operations. Prior to serving in government, Sumilas worked at the Bill & Melinda Gates Foundation and the Global Health Council.
Sumilas attended Mount Holyoke College and received her Master's Degree in public health from John Hopkins University's Bloomberg School of Public Health.
---
Atul Tandon
CEO, Opportunity International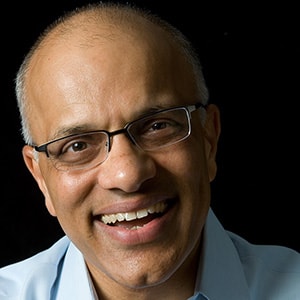 Atul Tandon is a global leader known for building, growing, and turning around some of the world's best-known for-profit and non-profit enterprises. Tandon currently serves as CEO of Opportunity International, a non-profit organization that designs, delivers, and scales innovative financial solutions to help families living in poverty build sustainable livelihoods and access quality education for their children.
Prior to Opportunity International, Tandon founded and served as CEO of the Tandon Institute, which provides strategy, solutions, and staffing to enable social sector enterprises. Before that, Tandon served as the leader of United Way Worldwide's 41-country International Network, helping build and shape the world's largest network of community-based charities. Additionally, he oversaw the network's worldwide corporate relationships and fundraising functions.
In 2000, Tandon joined World Vision United States and led the organization through a period of unprecedented expansion, tripling revenues over his nine-year tenure. In addition to his U.S. responsibilities, he also led World Vision's global initiatives to expand its fundraising in 25 countries. He also served on the board of VisionFund International, World Vision's microfinance network.
Prior to his leadership roles in the non-profit sector, Tandon had a successful career in the global financial services industry. He helped launch Citibank's consumer banking franchise in India, introducing services such as ATMs, credit cards, mortgages, consumer loans, and remote banking for the first time in the region. Citi brought him to the U.S. in 1992, where he led the turnaround of its operations in California/West, then pioneered customer-centered relationship banking before going on to manage the bank's global branch distribution network. In 2019, Tandon's lifelong leadership was recognized with Ideagen's Global Leadership Award and he was named Life & News' Transformational Leader of the Year.
Tandon earned an MBA and Bachelor of Commerce with honors from the University of Delhi and holds a certificate in governance from the John F. Kennedy School of Government at Harvard University. He has taught at both University of Washington's Foster School of Business and University of San Francisco's McLaren School of Business.
---
Rose Tchwenko
Ghana Country Director, CARE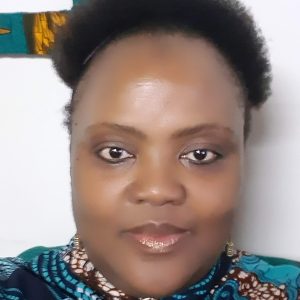 Rose F. Tchwenko is a seasoned humanitarian with more than a decade of experience in senior leadership and management roles in international development. She is deeply committed to the humanitarian mandate to save lives by eradicating extreme poverty and combating social injustice. Rose has broad, practical experience with the operations of international NGOs from leading and participating in key processes including strategic and business planning; program development and management; resource mobilization and donor relations; financial and administrative management; emergency preparedness; human resource management; media, advocacy and public relations; and partnerships.
Further to her work in development, Rose has amassed considerable experience in the management of emergency operations having led relief and recovery operations in response to floods, cholera outbreaks and food crises. She has completed courses on humanitarian accountability and quality standards and strives to keep abreast with developments in the sector. Her extensive background in Sub Saharan Africa gives her the requisite knowledge of how governments and community structures work and how international and local NGOs can work together effectively to sustainably fulfil their mandates. Most importantly, Rose believes that the greatest asset of any humanitarian organization is its people and dedicates significant time and effort to build high performing, effective teams.
---
Ankur Vora
Chief Strategy Officer, Bill & Melinda Gates Foundation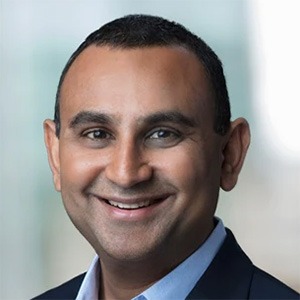 As chief strategy officer, Ankur Vora serves as a principal advisor to the co-chairs, chief executive officer and Executive Leadership Team on the foundation's overall strategic opportunities, risks, and tradeoffs. He leads the Strategy Office, which is responsible for enabling the highest and best use of the our resources – co-chair time, reputation, people, and dollars – to accelerate the foundation's impact.
Ankur is a thought partner who pushes innovative thinking and brings an outlook of positivity and optimism. He strives to bring an external perspective and insight to support longer term strategic planning. As CSO, Ankur leads a community of practice for foundation deputy directors of Strategy, Planning, and Management to develop organizational norms that optimize the implementation of strategies and improve coordination and alignment across teams.
Ankur joined the foundation in 2013 to lead the foundation's strategy team. Prior to that, he was the director of programs at The Children's Investment Fund Foundation (CIFF) in London where he oversaw a cross-cutting portfolio of programs focused on health, nutrition, education, and climate change across Africa and South Asia. Before CIFF, he served as principal at The Boston Consulting Group (BCG), where he focused on healthcare, financial services, and social impact projects. Ankur was also a lecturer of Economics at the University of Chicago, and worked briefly at Goldman Sachs, the Industrial Development Bank of India, and the Bhabha Atomic Research Center in India.
Ankur grew up in India watching his parents donate most of their time, energy, and money to help others. This upbringing and mentality has been foundational to Ankur's perspectives and purpose. With the fundamental belief that the world can be a lot better, Ankur fights the solvable injustices of our time with IQ, EQ, and a mindset to win. He holds a doctorate in Economics from the University of Chicago, along with a Master of Science in Economics and bachelor's in Engineering, Computer Science from Birla Institute of Technology and Science, Pilani.
---
Additional Speakers
Dr. Mayesha Alam
Senior Adviser, Policy & Research, Mercy Corps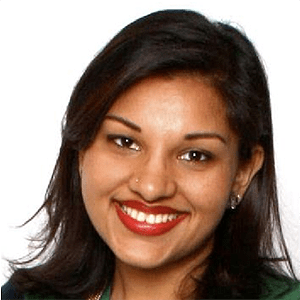 Dr. Mayesha Alam is Special Adviser to the Vice President for Policy and Research at Mercy Corps where her work focuses on strategies to connect evidence-based, methodologically rigorous research to policymakers and practitioners. Dr. Alam previously helped establish and served as deputy director of the Georgetown Institute for Women, Peace and Security, and has also worked with the UN, World Bank, OSCE, and various NGOs. She is the author of Women and Transitional Justice (Palgrave Macmillan 2014), co-author of Women and Gender Perspectives in the Military (Georgetown University Press 2019), and numerous publications on topics such as climate change, armed conflict, migration, peacebuilding, democracy, and international law. Her commentary has appeared in The Washington Post, The Guardian, Newsweek, Just Security, CNN, NPR, and elsewhere. She has taught at Georgetown University and New York University, and holds a PhD in Political Science from Yale University.
---
Elizabeth Andersen
Executive Director, World Justice Project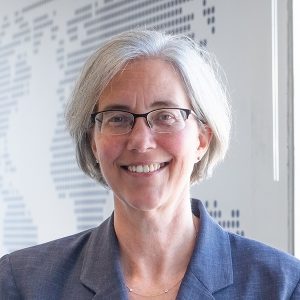 Elizabeth Andersen is Executive Director of the World Justice Project, advancing the rule of law through research, advocacy, and support for a global stakeholder network. She was previously Director, ABA Rule of Law Initiative, and Executive Director, American Society of International Law. A member of the Council on Foreign Relations and the American Law Institute, she serves on the governing and advisory boards of several non-profit organizations and has received a number of awards for her work in the international rule of law field. She has a B.A. from Williams College, M.P.A. from Princeton, and J.D. from Yale.
---
Akhtar Badshah
Distinguished Practitioner & Senior Lecturer, University of Washington, Author of 'Purpose Mindset'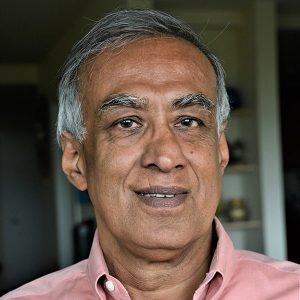 Dr. Akhtar Badshah is the Distinguished Practitioner and Associate Teaching Faculty at University of Washington; and is the Founder and Chief Catalyst at Catalytic Innovators Group, where he advises individuals and organizations to catalyze their social and philanthropic investments. He is also the founder and curator of Accelerating Social Transformation, a mid-career professional development certificate course on social impact. Dr. Badshah led Microsoft's philanthropic efforts for ten years, where he administered the company's community investment and employee contributions. Dr. Badshah is a seasoned executive with over 30 years of experience in international development, managing a corporate philanthropic program and co-founding a global nonprofit for social enterprise. His new book Purpose Mindset: How Microsoft Inspires its Employees and Alumni to Change the World, Harper Collins Leadership Series, has just been released. Dr. Badshah serves on the boards of Microsoft Alumni Network, Global Washington (Chair), and The Indus Entrepreneurs, Seattle. He is an accomplished artist and a doctoral graduate of the Massachusetts Institute of Technology. Dr. Badshah and family are active philanthropists in the Seattle area.
---
Jane Barry
Executive Director, Linksbridge Foundation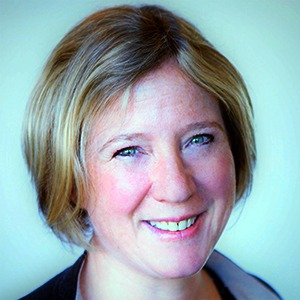 Jane Barry has more than 30 years of experience working leading international organizations and non-profits on human rights, gender justice, humanitarian aid, and global health. Her field experience includes working in emergencies and conflict-affected areas in east, west and southern Africa, the Balkans and the former Soviet Union. Jane has a diploma in international human rights from the London School of Economics and a BA in Soviet Studies from Middlebury College. She has published three acclaimed books on the role of human rights defenders working in situations of conflict and crisis, including What's the Point of Revolution if We Can't Dance?. Jane serves on the Mize Family Foundation board, as well as the global advisory board for the Women's Regional Network for Afghanistan, Pakistan and India.
---
Jane Beck
Executive Director, Project GRAD, Kenai Peninsula
Working on the unceded and sacred, ancestral lands of the Suqpiaq and Dena'ina people in Southcentral Alaska has given Jane respect for the stories, experiences, ancient wisdom and cultural traditions that drive the targeted support under Jane's leadership, which focuses her small non-profit on closing the education equity gap in remote Alaska Native and Russian Old Believer communities on the Kenai Peninsula. She brings 35 years of Alaskan teaching experience including work in secondary, special education, developmental education, and K-12 instructional/academic coaching. In 2015, she became the Executive Director of Project GRAD Kenai. During her tenure in this role, she has nearly tripled funding to design engaging and culturally-grounded programming that is increasingly inclusive, equitable, innovative, and progressive. With the understanding that learning occurs best when children are safe and enjoy caring and trusting youth/adult relationships, Jane and her staff prioritize connection and amplify those "webs of support" that lift and launch youth toward resiliency.
Currently, she administers and oversees implementation of four federal and state grant programs serving nine culturally unique communities on the Kenai Peninsula in Alaska, three of which are 100% Alaska Native and accessible only by small plane, three of which serve unique Russian Old Believer communities, and three of which are far from an economic center. The Alaskan Native villages have been largely locked down to outsiders throughout the pandemic, interrupting academics, counseling services, and in-person connection. Operating within these constraints has challenged all to tap into inherent strengths and creativity to maintain focus on the social-emotional, academic, and overall well-being of underserved children. Jane is committed to providing these unique communities with support that is trauma-informed and healing-centered, highlighting the importance of social-emotional health as a foundation to academics and independence. She blends compassion and kindness with professionalism and a belief that the voices and experiences of the indigenous youth of today must inform our next steps at the local, regional, national, and global levels.
---
Kim Rakow Bernier
MPA, ACC, Managing Director, Faculty, Global Leadership Forum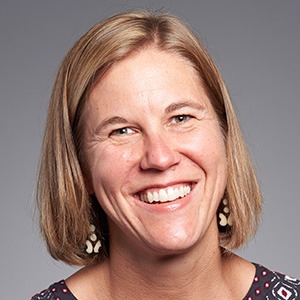 Kim Rakow Bernier, MPA, ACC, is the Managing Director and Faculty of the Global Leadership Forum, a dynamic community of globally-oriented social purpose leaders. GLF's signature program is a peer cohort model in which mid-career and senior level leaders address leadership, management, and organizational development topics in a trusting peer community through creative problem solving and real-time application of topics that result in personal and organizational growth. Alumni of the program form an enduring community over 115 leaders who support each other to improve lives in communities worldwide. Kim is also a leadership coach and facilitator with KRB Consulting + Coaching with a commitment to co-creating equitable and inclusive spaces for transformation.
---
Jerilyn Brusseau
Co-founder, Executive Director, Chair, PeaceTrees Vietnam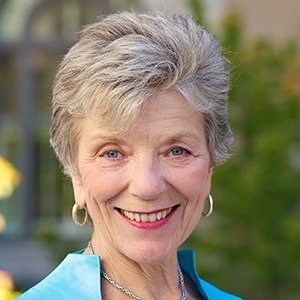 Jerilyn is from a long line of Montana cowgirls and cowboys and relishes her rustic farm life on Bainbridge Island. Her professional life is devoted to creating unforgettable culinary experiences, including Brusseau's Bakery Café in Edmonds, the secret recipe for Cinnabon cinnamon rolls and serving as a major product-development consultant to food and hospitality clients world-wide. Jerilyn advocates warm-hearted, soul-connected food as the most common language spoken around the world.
Jerilyn's relationship with PeaceTrees Vietnam began in 1969, the day she became a Gold Star Sister. In the moment she learned her brother, US Army helicopter pilot Lt. Daniel Cheney was killed in Vietnam, she had the profound sense that we must one day reach out to the Vietnamese people to honor the losses on all sides of the war and begin building bridges of trust and friendship. On July 11, 1995, the day US and Vietnam established diplomatic relations for the first time, Danaan Parry, her late husband, and she co-founded the vision of PeaceTrees Vietnam. Jerilyn's Mother, Rae Cheney, and a dedicated, open-hearted group of visionary citizens embraced the mission to heal what once seemed impossible: transforming the most bitter legacy of war into trusted partnerships and compassionate friendships with the Vietnamese people. This is the most meaningful and important work of her life.
---
Sybil Chidiac
Senior Program Officer, Gender Equality, Bill & Melinda Gates Foundation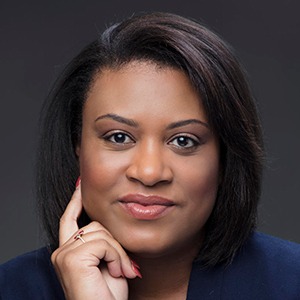 As Senior Program Officer within the Gender Equality division at The Bill & Melinda Gates Foundation, Sybil Chidiac is responsible for developing strategies, and managing a portfolio of livelihood focused initiatives that advance critical Women's Economic Empowerment outcomes across focal Sub Saharan Africa.
Throughout her career, Sybil has worked in partnership with African government, banks, and fintech actors to catalyze new approaches into programs, and innovate digitally enabled products and services to reach women. Over the past two decades, her work has focused on developing innovative financial inclusion models and generating evidence that inform a broad understanding of savings groups as a platform for women's social and economic transformation, as well as policies and that drive key unlocks in the enabling environment.
Previously Sybil has held senior technical leadership positions at CARE USA, Freedom from Hunger, Grameen Foundation and The Carter Center. Ms. Chidiac serves on the Truelift Steering Committee, on M2i's Independent SMART Certification Committee for Africa. Sybil holds a Bachelor of Arts in International Affairs and French from Emory University, a Master of Science degree in International Community Economic Development from Southern New Hampshire University, a certificate in Strategic Leadership in Microfinance from Harvard Business School. Over the past 18 years, she has worked in over 20 African countries including developing and emerging markets.
---
Laura Chinchilla
Former President, Costa Rica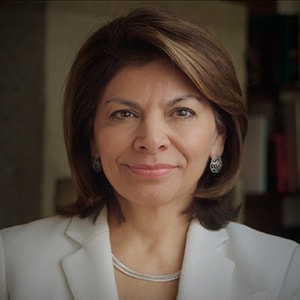 Former President Laura Chinchilla is a political scientist with a Master in Public Policy from Georgetown University. She was the first woman to be elected president of Costa Rica (2010-2014). Previously, she served as minister of public security (1996-1998), congresswoman (2002-2006), minister of justice (2006-2008), and vice president (2006-2008). During her political career, Mrs. Chinchilla prompted police and justice reform measures to tackle crime and violence, digital and open government, the promotion of women's rights, and early childhood protection. She also promoted environmental sustainability policies, especially on preserving marine biodiversity, for which she was distinguished with international awards.
Mrs. Chinchilla has worked as a consultant with various international organizations, such as: the Interamerican Development Bank (IDB), the United Nations Development Program (UNDP) and the United States Agency for International Development (USAID). She has been part of the advisory boards of the UNDP`s Human Development Report and the Global Happiness Report, and board member of the International Olympic Committee, the World Leadership Alliance – Club de Madrid, the Inter-American Dialogue, the Concordia Summit, and the Euro-America Foundation. Mrs. Chinchilla has headed various Electoral Observation Missions in the Americas and chaired the Kofi Annan Commission on Elections and Democracy in the Digital Age. She has taught at the Institute of Politics and Public Policy of Georgetown University (USA), the Instituto Tecnológico de Monterrey (México), and the Universidade de Sao Paulo (Brazil).
---
Kate Cochran
CEO, Upaya Social Ventures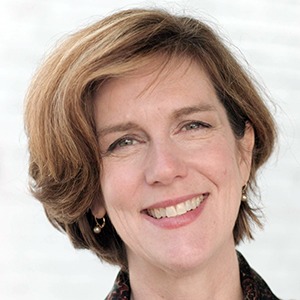 Kate is a fierce believer that global poverty is not inevitable and that entrepreneurialism is one of the sharpest tools to fight it. She is currently CEO at Upaya Social Ventures, a nonprofit organization that accelerates and invests in early stage companies that create lasting jobs for the poorest of the poor in India. Since 2011, Upaya has accelerated over 65 companies and invested in 26 companies that have created more than 22,000 lasting jobs for the extreme poor in India. The organization is committed to reaching 50,000 jobs created by portfolio companies by 2022. Dedicated to proving impact and not just assuming it, Upaya assiduously tracks jobholder income, which shows an average doubling at the household level following a job with an Upaya portfolio company.
Previous roles include COO for Vittana, an organization creating student loan markets in developing countries and a range of executive roles at Unitus, a microfinance accelerator. She is a frequent speaker on social entrepreneurship and the intersection of markets and mission at business schools and conferences. Kate holds a BA from Stanford University and an MBA from UCLA Anderson.
---
Jennifer Daum
Director of Programs, Colombia, Mercy Corps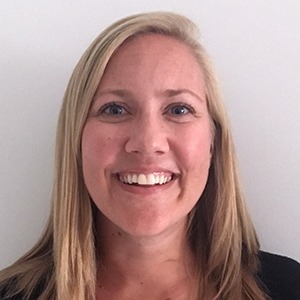 Jen Daum is the Director of Programs for Mercy Corps in Colombia. Her portfolio includes humanitarian assistance programs for Venezuelan refugees focused on cash transfers, livelihoods, protection, and health, as well as development programs for Colombians related to land issues, conflict, and rural development. She also oversees the monitoring & evaluation and community accountability teams. Jen has worked for Mercy Corps since early 2019, and has been living and working in Bogota since 2014.
Prior to joining Mercy Corps, Jen worked in the department of Global Initiatives at Corpas University in Bogota, focused on student mobility and research. She has worked for Catholic Relief Services in Chad, Grameen Foundation in Washington, DC, as a Peace Corps volunteer in Guinea, and at a corporate law firm in New York City. She has a bachelor's degree in international relations and political science from the University of North Carolina – Chapel Hill and a masters degree in public affairs from Princeton University.
---
David Ehrlichman
Author, Catalyst, Coordinator, Converge Network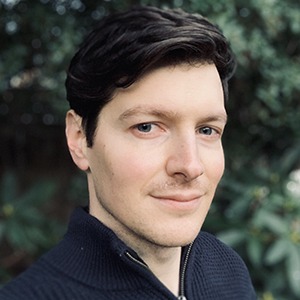 David Ehrlichman is author of Impact Networks: Create Connection, Spark Collaboration, and Catalyze Systemic Change. He is also a catalyst and coordinator of the Converge network (converge.net). With his colleagues, he has helped form dozens of impact networks in a variety of fields, and has worked as a coordinator for the Santa Cruz Mountains Stewardship Network, Sterling Network NYC, and the Fresno New Leadership Network. He speaks and writes frequently on networks, finds serenity in music, and is completely mesmerized by his newborn daughter. You can find his writings and work at converge.net.
---
Eskinder Endreas
WASH Promotion Manager, Splash International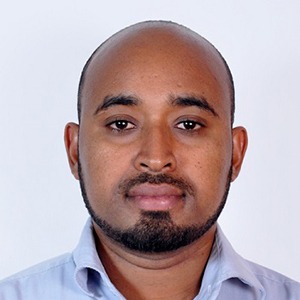 Eskinder Endreas, is a development practitioner with years of hands-on experience providing management, operations, and leadership to different development projects and programs in Ethiopia. Eskinder has a background in Sociology and further specializes in project management with themes on Health, Education, Livelihoods, WASH in schools and community settings, and sustainability. He also has multi-year and fruitful experience and solid achievements that attest to insights in strategic planning, engagement, and networking with stakeholders, partnership building, and effective communications. Furthermore, in his current role as a WASH promotions Manager at Splash, Eskinder is responsible for organizing, tracking, and managing the overall initiation and deployment of behavior change interventions and sustainability of WASH activities in schools.
---
Dina Esposito
Interim Vice President, Policy, Research and Technical Leadership, Mercy Corps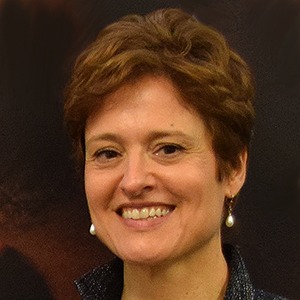 With over 25 years of international relief, development, and post-conflict reconstruction experience, Dina Esposito leverages her expertise to maximize the efficiency and impact of Mercy Corps' programs around the world.
Dina joined Mercy Corps in 2017, drawn to the organization's approach of addressing the root causes of instability by combining peacebuilding and development work. She is based in Washington, D.C.
In her role as vice president for technical leadership, Dina oversees a large team of subject-matter experts who provide leadership and technical knowledge for program design and implementation, ensuring Mercy Corps' initiatives are strategic, informed, and sustainable.
She is motivated to do humanitarian work by a belief that all global citizens have a responsibility to advance shared peace and prosperity.
Prior to Mercy Corps, Dina held positions at USAID, the U.S. State Department and with a nonprofit organization in Ethiopia and Kenya working on peacebuilding and governance. She holds a master's degree from John Hopkins University, where she studied U.S. foreign policy in Africa and international economics.
Dina spends her personal time with her husband and three children, and enjoys taking long walks, reading and swimming.
---
Ina Jurga
International Coordinator, Menstrual Hygiene Day, WASH United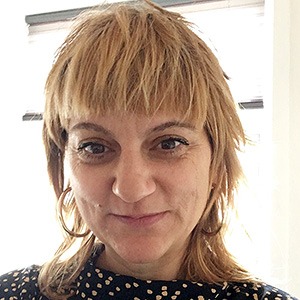 Ina Jurga has more than 15 years of experiences in development cooperation in the areas of WASH, and has worked for WASH United since 2012. WASH United is an international NGO based in Berlin, focusing on advocacy and education around water, sanitation and hygiene (WASH), and menstrual health & hygiene (MHH). She is the international coordinator for Menstrual Hygiene Day, which was initiated by WASH United in 2014, in addition to overseeing education projects.
Ina is a civil engineer by training, and also holds a recent degree in public policy. She has worked in a range of countries including China, Uganda, India for the German Government and at the United Nations. She is passionate about innovation and building partnerships to achieve collective impact.
---
Shivanshi Kapoor
Senior Program Officer, Strategy, PATH South Asia Hub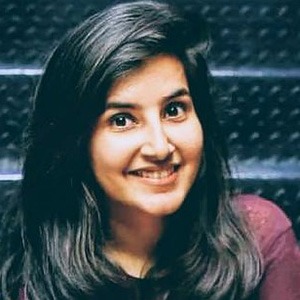 Shivanshi is a Strategy and Partnerships Development Manager with a multi-dimensional track record in research, consulting, partnerships development and strategic management. An economist by training, she has the experience of engaging with key donors such as the World Bank, IDRC, the Gates Foundation, USAID and other UN agencies on topics as diverse as respiratory care, maternal, newborn, child health and nutrition, non- communicable diseases, pandemic preparedness, neglected tropical diseases, etc. She leads communication and partnerships with key donors and partners to advance PATH's goals and build visibility for PATH among key players in the South Asia region. She has been particularly instrumental in the ideation and expansion of the primary healthcare portfolio and the respiratory care portfolio by ensuring access to medical oxygen in India through various projects during the first and second outbreak of COVID, that ground the world to a halt.
---
Nur Kara
Attorney, DLA Piper LLP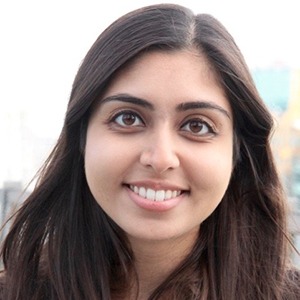 Nur Kara is an attorney at DLA Piper LLP (US). She was selected to spend her first year working exclusively on global pro bono matters. Nur has engaged in multi-country research and project development for New Perimeter, the firm's non-profit affiliate, on menstrual equity and hygiene, intimate partner violence and gender-based violence, child marriage, and other issues affecting women's education and advancement. She has additionally represented survivors of domestic violence seeking protective orders; immigrant clients seeking asylum, special immigrant juvenile status, temporary protected status, and other pathways; as well as worked on class action suits spanning education, disability rights, and poor prison conditions. Before her legal career, Nur served as a Fulbright Researcher to India where she implemented a project on menstrual hygiene management; counseled adolescents on child labor and sexual assault laws in Uganda; and worked in global health and health law administration. Nur holds a B.A. from the University of Chicago; an MSc. jointly from the London School of Economics & Political Science and the London School of Hygiene & Tropical Medicine; and a J.D. from the University of North Carolina School of Law.
---
Kartick Kumar
Senior Portfolio Manager of King Essentials, King Philanthropies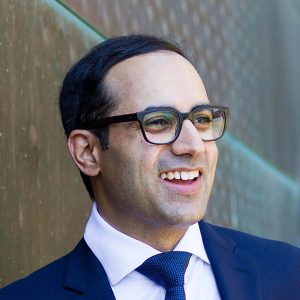 Kartick is the Senior Portfolio Manager of King Essentials at King Philanthropies. In this capacity, he manages a portfolio of high performing organizations addressing the challenges of extreme poverty. Kartick brings to this position more than a decade of investment and operations experience in frontier markets across Sub-Saharan Africa, MENA, and Asia. Previously he held a range of positions in the World Bank Group, the OECD, the private sector (venture capital), and the Multilateral Engagement sphere (G20, UN). In these roles, he structured investments and partnerships to address the challenges faced by underserved populations, specifically inadequate financial inclusion, agricultural and food insecurity, forced displacement, and climate change impacts. Previously he led Global Vaccine Markets at the Clinton Health Access Initiative (CHAI), where he worked with national governments, the Bill and Melinda Gates Foundation, GAVI, and the World Health Organization to enhance access to affordable vaccine prices and increased life-saving antigen supply for countries in Sub-Saharan Africa.
Kartick holds degrees in law and economics from Cambridge University, Columbia University, and the University of Toronto.
---
Katrina Kwan
Senior Project Manager, Dalberg Advisors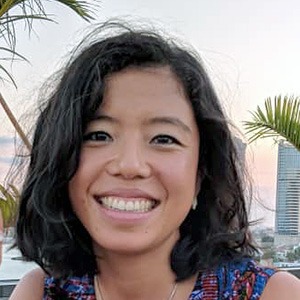 Katrina is presently a Senior Project Manager in Dalberg's Paris office. She is the Deputy of Dalberg's gender practice and since joining Dalberg in 2017 has worked extensively on gender and women's empowerment through internal initiatives, project work, and thought leadership.
Since Dalberg's Neutral is Not Enough pledge, Katrina has led the change management process to embed the integration of a gender lens into all projects as standard through running internal trainings, developing resources for project teams, and disseminating ongoing learnings.
Katrina has helped United Nations Capital Development Fund (UNCDF) develop a global strategy to advance women's financial inclusion for their economic empowerment, and more recently, has provided technical assistance to the ECOWAS Commission on Social Affairs and Gender on its COVID response strategies, including defining key areas of interventions in terms of gender-based violence, child marriage and sexual and reproductive health.
Katrina holds a Master of International Affairs (MIA) program with Sciences Po Paris and Columbia University, where she focused on economic and political development in the Africa region, as well as gender and public policy.
---
Severina Lemachokoti
Board Member, Samburu Women Trust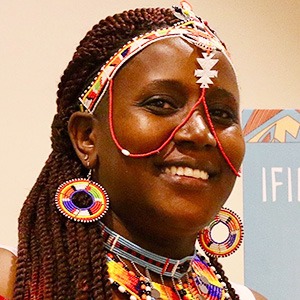 Severina Lemachokoti is an outspoken advocate for gender equity and reducing FGM (Female Genital Mutilation). She is a sought-after women's leader who has spoken at the UN, Africa Regional Conference on Women and girls. Severina speaks and facilitates convenings to bolster the rights of indigenous peoples, human rights activism, trauma and conflict resolution.
Severina's educational background includes Counseling Psychology and Sociology, with a minor in Women's Studies and a Masters Degree Liberal Arts. She is currently pursuing her Doctorate of Education in Leadership and Administration at Wichita State University.
Severina serves on the Board of Samburu Women Trust as chair person, Days for Girls International board and is a member of the Indigenous Women Council of Kenya. She has been volunteering with Days for Girls since 2016 and is a champion for menstrual equity around the globe.
---
Nancy Lindborg
President & CEO, The David and Lucile Packard Foundation
Nancy Lindborg is President and CEO for The David and Lucile Packard Foundation, a position she assumed in August 2020. She is responsible for the overall management of the Foundation and its grantmaking activities. The Foundation awards over $300 million in grants domestically and internationally to improve the lives of children, families, and communities—and restoring and protecting our planet.
She previously served as the president and CEO of the U.S. Institute of Peace (USIP) from February 2015 through August 2020. Prior to joining USIP, Nancy served as the assistant administrator for the Bureau for Democracy, Conflict and Humanitarian Assistance (DCHA) at USAID.
Nancy has spent most of her career working on issues of transition, democracy and civil society, conflict and humanitarian response. Prior to joining USAID, she was president of Mercy Corps, where she spent 14 years helping to grow the organization into a globally respected organization known for innovative programs in the most challenging environments. She previously lived and worked in Nepal and Central Asia. She was a founding member of the National Committee for North Korea and served as co-chair of the board of the US Global Leadership Coalition.
She holds a B.A. and an M.A. in English literature from Stanford University and an M.A. in public administration from the John F. Kennedy School of Government at Harvard University.
---
Rachel McMonagle
Climate Change and Land Tenure Specialist, Landesa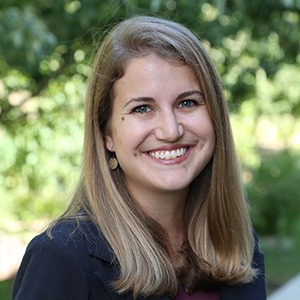 Rachel has over eight years of experience advancing climate resilience efforts with a social justice focus through nonprofit and U.S. government initiatives. She has honed a theoretical proficiency in climate mitigation and adaption strategies with a technical expertise in sustainable agriculture and soil science. As Landesa's climate change and land tenure programmatic lead, Rachel develops capacity to implement land tenure as a climate mitigation and adaptation strategy to advance interventions that yield positive outcomes for communities and the environment alike.
Rachel holds an M.E.M. in Environmental Management from Yale School of the Environment, and a B.A. in Environmental Studies and Economics from Oberlin College.
---
Celeste Mergens
CEO & Founder, Days for Girls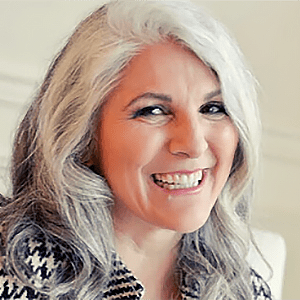 Celeste Mergens is the founder and CEO of Days for Girls. She has led the organization since its beginning in 2008, driven by twenty years of nonprofit and business management experience. She holds a Master's Degree in Creative Writing and Literature and audited a second in Global Sustainable Development. Her "can do" team-building approach has inspired thousands of volunteers and social enterprises worldwide.
Under Celeste's stewardship, Days for Girls has won the SEED award for gender equity and entrepreneurship; was named as a 'Next Ten' Organization poised to change the world in the next decade by the Huffington Post; and is two-time Girl Effect Champion.
Celeste is a sought-after speaker who has been featured in Oprah's O Magazine and Forbes, among other top-tier publications. She was recently named an AARP Purpose Prize Award winner, a Conscious Company Global Impact Entrepreneur of the year and Women Economic Forum's Woman of the Decade. She loves being with her family when not traveling the globe. She is married to her best friend, Don Mergens. Their family includes 11 phenomenal children (five by marriage), 15 grandchildren, four foster children, and four foreign exchange students – plus many beloved friends who have become family all around the world.
To learn more about Celeste, listen to Episode 16 of The Days for Girls Podcast, "Period Poverty, Gender Equality & Resilience with DfG Founder Celeste Mergens."
---
Ethan Miller
Analyst, Natural Resource Management, Resonance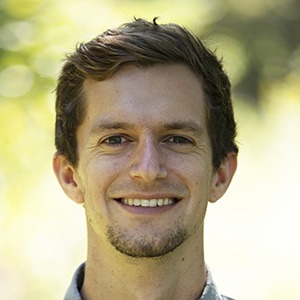 Ethan is a Senior Analyst on Resonance's Natural Resource Management team where he drives positive outcomes for the environment, communities, and economies. His work and expertise involves employing multi-stakeholder dialogue, cross-sectoral partnerships, and market-based insights to advance sustainable land use, land tenure, and forestry objectives. This has included supporting participatory mapping for land rights in Liberia, developing public-private partnerships for forest conservation in the DRC, and facilitating dialogues on sustainable land use in Tanzania. In his current role, Ethan manages projects and develops technical approaches to applying market-based and partnership-driven solutions to environmental issues around the world. Ethan holds a Masters of Forestry from the Yale School of the Environment and B.S. in Environmental Science from UNC-Chapel Hill.
---
Patrick Kimani Nyambura
Creative Marketing and International Programs Intern, Alliance for Children Everywhere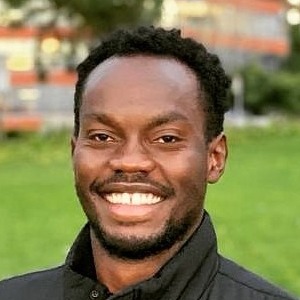 Patrick Kimani Nyambura is the Creative Marketing and International Programs Intern at Alliance for Children Everywhere (ACE). Born and raised in rural central Kenya, Kimani is an advocate for the localization of resources in global development solutions. Kimani brings lived experience from his upbringing. He picked coffee beans with his family for $2 a day and attended secondary school through a scholarship from the Hilde Back Education Fund, as featured in the award-winning HBO documentary "A Small Act."
Kimani continued his education in the United States, earning a bachelor's degree in Communication and Media Studies and will complete his MBA at Northwest University, Kirkland in 2022. In 2017 Kimani founded Kenya Kids Education Fund, a small nonprofit dedicated to building capacity and impact within his community of origin. He serves as the North American ambassador for the Hilde Back Education Fund and has traveled extensively across the United States to promote education as a human right.
Currently, Kimani works with the U.S.-based ACE team on marketing and communications projects and supports the consulting arm of the organization known as ACE Transition Partners. Kimani is excited to join leaders, pioneers, and community leaders of global development at the GlobalWA Goals Makers Conference for the first time.
---
Simba Nyanyiwa
Senior Manager for Supply Chains, VillageReach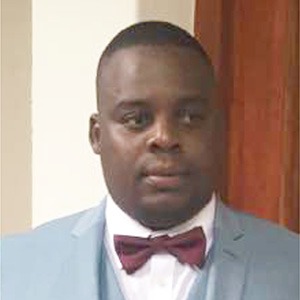 Simba is a Public Health Specialist with over ten years of working experience acquired across a wide range of demanding roles, both within the public sector, corporate environment, and quasi-government organizations. He is adept in strategy formulation, policy development, research and programming in the areas of HIV/AIDS, MNCH, SRH, TB Prevention, STIs and other Non-Communicable Diseases and extensive Supply Chain Management experience. Simba has extensive experience working in several African countries including in Liberia, Kenya, Malawi, Nigeria, South Africa, Swaziland, Tanzania, Zambia and Zimbabwe managing complex global programs in multiple teams focusing on both treatment and medicines access, leading program analytics for multiple strategies and interventions and designing innovative and sustainable supply chain management solutions for resource constrained health systems across multiple countries.
Currently, Simba is a Senior Manager om the Global Technical Team at VillageReach leading their supply chain strategy for Covid-19 response, and providing supply chain technical leadership and support for their different country programs.
---
Miji Park
Country Director, Mercy Corps, Liberia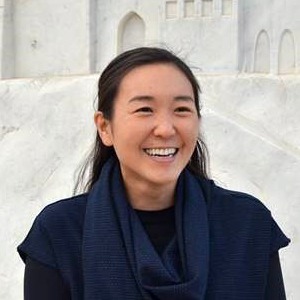 Miji Park is the Country Director for Mercy Corps Liberia where she has served since April 2021. She previously worked as the Mercy Corps Deputy Country Director in Iraq and Director of Programs in Uganda, among other roles in Nigeria and Indonesia. She has over 15 years of experience in market systems development, in agriculture, financial services, energy and youth-led programming. Miji also has background in shared value partnership co-creation with manufacturing, oil and gas, agribusinesses and financial institutions and experience in social cohesion, education, humanitarian WASH and cash programming.
Miji has worked with grassroots organizations in the US focused on harnessing the power of entrepreneurs to revitalize neighborhoods and cities. She spent her formative work years trusting her crazy ideas in economic and entrepreneurship recovery in post-Hurricane Katrina New Orleans. Miji holds an MPA in Development Practice from Columbia University's School of International and Public Affairs, as well as a BA in Economics and Urban Studies from the University of Pennsylvania. In her spare time, Miji enjoys exploring all things abandoned and hiking-infused road trips.
---
Parvathy Ramanathan
Regional Head – Americas, Sattva Consulting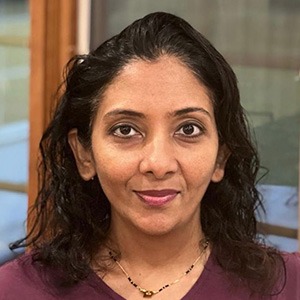 Parvathy is based in Seattle, WA and leads business development and services delivery for Sattva with North American foundations, nonprofit organizations, companies and multilateral agencies. She also serves on the global leadership team at Sattva, which governs and sets strategy for the firm. Prior to this role, Parvathy was with Sattva – India, where her Global South focused work included leading consulting services for nonprofit organizations, technology advisory and product teams.
Parvathy transitioned to the global development sector after an impactful business career in the US, leading teams in both VC-funded startups and global Fortune-500 firms including Amazon, IQVIA and S&P. She is passionate about community-centered solutions, technology for scaling impact and collaborative leadership to address urgent problems in global development.
Parvathy has an MBA from the Kellogg School of Management and a Bachelors in Engineering from RAIT, Mumbai University.
---
Dov Rosenmann
Head of Country, Earthworm Foundation Brazil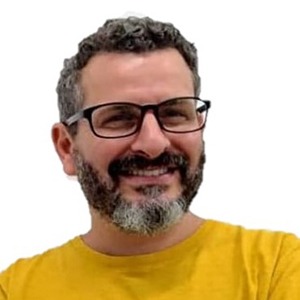 With 19 years of professional experience in an international development environment, Dov had been contributing with Earthworm as Country Head in Brazil since 2019. With a back ground both on social and environmental transformation. Earthworm team had been supporting companies and communities to build dialogue and practical solution to address issues of climate change, regeneration and livelihood. With his consolidated knowledge in strategic planning process management, business modelling, complex portfolio management, theory of change, impact assessments, and technological innovation Dov had been providing facilitation and support to significant organizations such Nestlé, Cargill, Natura, and Lavazza.
---
Lakshmi Sethuraman
Principal and Head, Health Practice, Sattva Consulting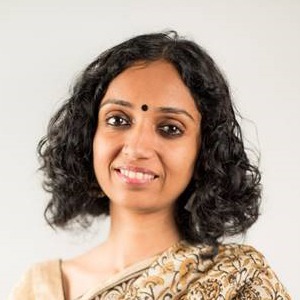 Lakshmi is part of the leadership team at Sattva and leads the health practice. She is an advisor across Sattva's key health projects and is focused on building knowledge and ecosystem level partnerships across core health areas. She has been with Sattva since 2010 and has led a diverse set of projects during this time working extensively with leaders of social organisations in building and scaling their operations sustainably. She has also worked with key CSR clients of Sattva in designing, implementing impactful programmes. She also set up the sales function at Sattva. Prior to Sattva, Lakshmi has worked with the Manipal Group, Jubilant Retail and ITC Hotels across sales, business development and strategy functions. She holds a PGDM from T.A.Pai Management Institute and is an alumunus of the INSEAD social entrepreneurship programme.
---
Khalil Shahyd
Senior Policy Advisor, Equity Environment and Just Communities, Healthy People & Thriving Communities Program, NRDC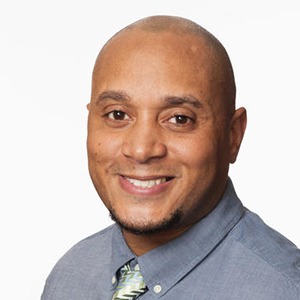 Khalil Shahyd focuses on federal policy and national strategies that create just solutions for environmental and climate crises—specifically by integrating clean energy and energy efficiency with affordable housing and community development. He has more than 20 years of experience in community and economic justice organizing, planning, and policy advocacy. He has worked on just, sustainable development in urban and rural settings domestically and abroad in Mexico, India, and Brazil. Shahyd holds a bachelor's degree in history from Tulane University, a master's degree in sustainable international development from Brandeis University, and a PhD (ABD) in energy and environmental policy with a specialization in urban political ecology from the University of Delaware. Away from work, his passions are astronomy and soccer. Shahyd is based in NRDC's Washington, D.C., office.
---
Mike Shanley
Founder & CEO, AidKonekt Data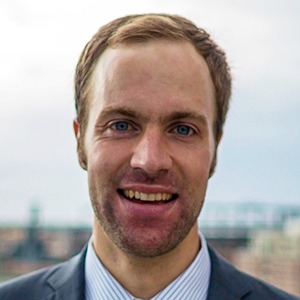 Mike Shanley is the Founder and CEO of AidKonekt Data, the data platform for USAID business development teams. AidKonekt helps new USAID partners to get started building their USAID funding pipeline, and supports established implementors to access better USAID partnering data. He has more than 15 years of experience in the USAID market, including as the Founder of Konektid International, and working at Chemonics International. He has been invited to speak on USAID partnering best practices at humanitarian aid events and conferences around the world, including with USAID, Devex, and other aid associations and partners. Mike is an avid trail runner and enjoys spending time in the Rocky Mountains.
---
Alberto Solano
President & Executive Director, Agros International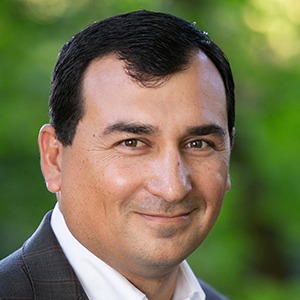 Alberto joined Agros in September 2015 as their new President and Executive Director.
Alberto brings more than 15 years of experience in microfinance and sustainable development in Central America to Agros. Most recently he spent nearly 6 years as the Regional CEO of Latin America at Grameen Foundation, and prior to that served for 7 years as the Latin American Program Director for Global Partnerships, which brought him frequently to Seattle. He began his career with the Central American Bank for Economic Integration as part of their Microfinance and Technical Assistance Programs teams and went on to run his own consulting firm specializing in sustainable development and microfinance.
Alberto earned a degree in agronomic engineering from Zamorano in Honduras and his MBA from the INCAE Business School in Costa Rica/Nicaragua. He is also a fellow of the prestigious Aspen Institute.
A native of Guatemala, Alberto has a passion for the rural poor and their capacity to build better lives:
"Over the years, I have witnessed firsthand the remarkable capacity of rural families to overcome the difficulties and material deprivation of poverty, when given a fair chance to take control of their lives and build a future for their kids. Agros represents that unique fair chance for thousands of families in Central America."
Alberto lives in Seattle with his wife Yadira and their four children.
---
Nienke Stam
Program Director, Landscape Finance, IDH Sustainable Trade Initiative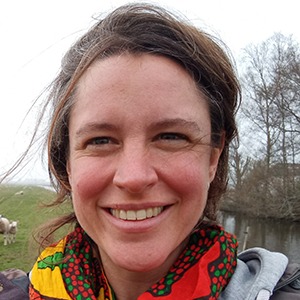 Nienke Stam is Program Director Landscape Finance at IDH Sustainable Trade Initiative, mobilising inclusive investment in sustainable production and restoration and protection of natural resources in the IDH focus landscapes, and managing the TA facilities for sustainable land management funds LDN Fund, &Green Fund and AGRI3 Fund. She also managed IDH landscape program in Liberia and IDH Tropical Timber program from 2015-2020. Prior to joining IDH in 2014, she was employed as team leader on green growth with Enclude (at the time part of Triodos group, currently Palladium) and before that, she worked in the private sector, with international companies in agricultural and clean energy supply chains. Nienke graduated from Wageningen University in 2002, with a specialization in rural SME development.
---
Leslie Tsai
Director of Social Investment, General Counsel, Chandler Foundation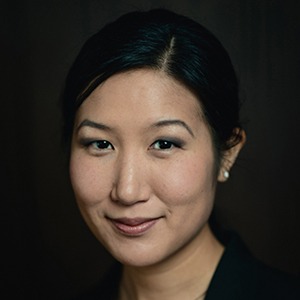 Leslie Tsai is Director of Social Investment and General Counsel of the Chandler Foundation. Prior to joining the Chandler Foundation, Leslie was on the executive team of Microclinic International, a global health nonprofit working on chronic disease prevention in the U.S. and abroad.
Leslie started her legal career at the law firm of Sullivan and Cromwell before moving into the non-profit and philanthropic sector. Prior to law school, Leslie spent a year at the World Bank working on financial sector development in Africa. She has been honored as a term member of the Council on Foreign Relations, a World Economic Forum Global Shaper, a John Gardner Public Service Fellow, a Shafik Gabr U.S.-Egypt Exchange Fellow, and a TEDx speaker. Leslie received her law degree from Harvard and her bachelor's degree from the University of California, Berkeley.
---
Diego Undurraga
Country Director, Future of Fish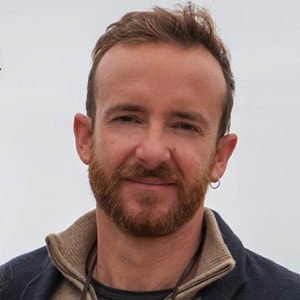 Diego Undurraga is an Industrial and Systems Engineer, and has a Master's degree in Environmental Science and Management from the Bren School at the University of California in Santa Barbara, with a specialization in Coastal Marine Resources. As a Latin American Fisheries Fellow at the Bren School, Diego focused on the development of market-driven solutions for fisheries' sustainability. With a focus in natural resources management, in Chile Diego has worked in both the public and private sectors. During his time in California, he also collaborated with the Sustainable Fisheries Group at UCSB (today Environmental Markets Lab) and other research labs, on projects ranging from human rights abuses on fisheries on a global scale, to the social-ecological adaptive capacity to climate change for small scale fishing communities in Chile and Mexico. As the director of Future of Fish's Chilean operations, Diego works with local fishers and mid-level supply chain players to implement technology and practice changes that are part of a global, systemic initiative to drive down global overfishing. During his time in California, he also collaborated as a researcher with the Sustainable Fisheries Group at UCSB (today Environmental Markets Lab) and other research labs, on projects ranging from human rights abuses on fisheries on a global scale, to the social-ecological adaptive capacity to climate change for small scale fishing communities in Chile and Mexico. As the director of Future of Fish's Chilean operations, Diego works with local fishers and mid-level supply chain players to implement technology and practice changes that are part of a global, systemic initiative to drive down global overfishing.
---
Lisa Zook
Monitoring, Evaluation, and Learning Advisor, Amplio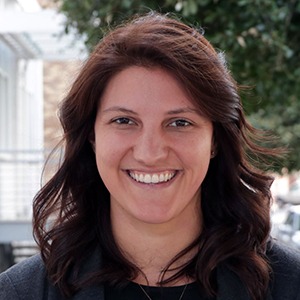 Lisa oversees monitoring and evaluation for Talking Book programs and contributes to R&D for Amplio products and services. Over the last 10 years, Lisa has designed and implemented monitoring and evaluation systems that break down the complexities of the contexts in which we work and amplify the voices of local communities in development decision-making. She splits her time between Amplio and her consulting firm, InformEd International, that specializes in M&E and program design for early grade education projects. Lisa has worked with Save the Children, RTI, World Vision, UNICEF, World Bank, and Right To Play. She is a co-founder of Seattle Evaluation Association and enjoys translating data into action through effective data visualizations and communication. She has an MPH from University of Michigan and is a graduate of Davidson College.
---
KJ Zunigha
Senior Consultant, Linksbridge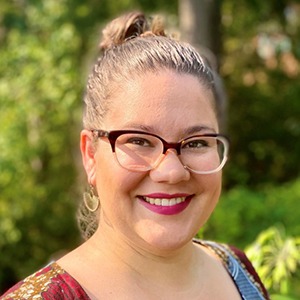 KJ Zunigha is a senior consultant at Linksbridge with a background in monitoring & evaluation and social enterprise development. KJ's current work includes providing project management, advisory, and data management support to multilateral organizations and NGOs. Prior to Linksbridge, she worked at PATH and Global Partnerships. KJ brings a wide range of expertise across health, microfinance, agriculture, and solar energy sectors, with a particular focus on Sub-Saharan Africa and Latin America and the Caribbean. KJ earned an MPA and a BA in International Studies from Seattle University.