Welcome to the February 2021 issue of the Global Washington newsletter.
IN THIS ISSUE
Letter from our Executive Director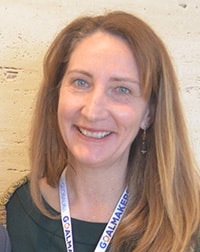 We were inspired last February when the former President of Ireland Mary Robinson visited Seattle to talk about her foundation and the importance of centering human rights when it comes to a robust and ethical climate change response.
We learned that climate change has a greater impact on people living in low- and middle-income countries with few monetary resources, poor health conditions, insecure land rights, and fragile infrastructure.
The climate impacts we are already seeing include severe droughts, growing food insecurity, wider disease transmission, and rising seas that threaten the very existence of many coastal cities and island nations.
As is often the case, those who are most affected by a crisis have a great deal of insight and knowledge to create effective solutions. While Indigenous communities are often at greater risk from environmental degradation and climate effects, their long history of living from and caring for the land provides a unique perspective and an integrated set of solutions that can make sustainability a reality and help turn the tide on the climate crisis.
In this month's newsletter you will meet James Mulbah, a project manager for Earthworm Foundation, who having grown up in war-torn Liberia, decided to dedicate his career to conflict resolution and environmental rights. You will also learn about how Landesa approaches climate change and sustainable land management through first helping individuals and communities secure their land rights, particularly women and Indigenous groups.
Climate justice was also the theme of our Women of the World January celebration, where we featured incredible women from Nigeria, Palau, Suriname, Nepal and the U.S. A summary of this event provides an overview of the topic in this newsletter.
To continue the conversation, please join me on February 25 for a virtual event about climate justice, co-hosted by the Posner Center for International Development. Global Washington is committed to promoting the work of our members as it relates to Sustainable Development Goal 13 — Climate Action. I am hopeful that the global community will make significant progress toward climate justice in 2021 and beyond.

Kristen Dailey
Executive Director
---
Issue Brief
Centering Indigenous Knowledge and Experience Infuses Discussion of Climate Justice at Annual Seattle Philanthropy Event
By Joanne Lu

"Everything is connected, and there's no longer any such thing as solving for only one challenge."
That was the emerging theme of Global Washington's annual Women of the World event, as expressed by Martha Kongsgaard, a prominent Seattle philanthropist and co-founder of the Kongsgaard-Goldman Foundation.
The topic of the January 28 event was climate justice, inspired by the former President of Ireland Mary Robinson, who defined the effort as "[linking] human rights and development to achieve a human-centered approach, safeguarding the rights of the most vulnerable people and sharing the burdens and benefits of climate change and its impacts equitably and fairly." In other words, said Kongsgaard, "it's managing the ecosystem with people and equity at the center."
For example, the Seattle Foundation's Climate Justice Impact Strategy is a comprehensive initiative to ensure that communities of color and low-income communities are leading and shaping efforts to reduce the disproportionate effects of climate change they experience, explained Norma Fuentes, managing director of the foundation's philanthropic services. But the event didn't just address climate justice in our region. Speakers from four other countries – Nepal, Nigeria, Palau and Suriname – shared what climate justice looks like in their communities, as well.
Unlike the events of years' past, the discussion was held online due to the COVID-19 pandemic, which Yifat Susskind, executive director of the international women's rights organization MADRE, described as one of the compounded threats that have "rocked us all" over the past year. However, far from affecting everyone equally, the pandemic, economic breakdown, and climate crisis have deepened existing inequalities.
The irony is that many of the people who are hurt most by these crises are actually essential to solving them. Yet, they have not only been left out of the conversation, but also often harmed by so-called solutions that aren't human-centered.
For example, the threat of climate change is perhaps felt more immediately and existentially by Indigenous communities than any other, as rising sea levels threaten to swallow their homes, wildfires consume their forests, droughts diminish their water sources, and seasonal changes endanger their food security and livelihoods. According to Jupta Iteowaki, an Indigenous woman from the Wayana tribe in Suriname and president of Mulokot Foundation, the crisis is creating profound negative mental health impacts on Indigenous communities.
At the same time, even though Indigenous people only make up about five percent of the global population, they protect 80 percent of biodiversity, says Susskind.
"Most of what remains of nature is in the hands of Indigenous peoples," says Margarita Mora, managing director of partnerships for Nia Tero, an organization working to secure Indigenous guardianship of vital ecosystems. "These are the areas with the highest cultural value to humanity. These are the areas with the highest diversity of plants, and animals, the largest carbon stocks worldwide and areas that are key for freshwater cycles."
As Kongsgaard noted, the environment has traditionally been siloed from other social justice issues like human rights and development. The result, according to Mora, is that conservation efforts forced Indigenous people out of their territories, fenced in protected areas, changed their way of life and manipulated many communities. Conservationists, she says, have failed for the last century to recognize Indigenous people's rights, knowledge systems, and contributions to humanity.
"It was not good for people. It was not good for nature," says Mora.
Additionally, there is the gender layer. In many societies, including Indigenous ones, women are the caregivers and protectors of not only their families but also their lands, according to Kamala Thapa, a longtime advocate for Indigenous women's rights in Nepal. This means that for Indigenous women and girls, the climate crisis exacerbates loss of livelihoods, gender-based violence, and school drop-out rates; deepens poverty; increases early childhood marriages; impacts reproductive rights and health; and forcibly displaces communities. In sum, Thapa says, "it affects nearly every aspect of life."
There is no singular solution to the problem, but at the heart of all solutions should be the rights and welfare of those who are most at risk, says Thapa. This includes protecting Indigenous sovereignty and their right to Free, Prior, and Informed Consent, whereby they can give or withhold consent to a project that may affect them or their territories. For some communities, it's even letting them know that they have rights – says Habiba Ali, founder, managing director and CEO of Sosai Renewable Energies in Nigeria – and that their problems are due to an issue (climate change) bigger than them.
Several of the speakers also highlighted the importance of learning from Indigenous women and communities, whose long history with the land has resulted in deep knowledge of how to preserve it. This includes ensuring the effective participation of Indigenous communities in the planning and decision-making process for climate actions, says Itoewaki. It also means conscientiously developing equitable partnerships with those who are most affected by climate change, genuinely listening to their needs, and making sure the impacts of climate policies – including funds – actually reach them, says Madelsar Ngiraingas, a Palauan conservationist who is currently the Micronesia community partnerships manager for OneReef. Additionally, she says, it's important to make sure that our desire for measurable data doesn't put an undue burden on communities like hers that are battling the climate crisis every day.
"A lot of grants require indicators, measures and all these very technical aspects," says Ngiraingas. "We need to recognize that in many spaces – Indigenous spaces – these types of expectations are insurmountable. Hold people accountable in ways that make sense."
Beyond rights advocacy and knowledge sharing, there are also many technical solutions to the climate crisis, like the ones Sosai Renewable Energies is scaling up in Nigeria. Some are low-tech, like reforesting areas and introducing new livelihood opportunities like fisheries. Others are high-tech, like solar solutions to power homes, distributing cookstoves that use 70 percent less wood and thereby reduce smoke and indoor air pollution, and deploying solar food dryers to create less food waste and ensure food security. According to Ali, Sosai has impacted more than 750,000 people so far and is responsible for removing more than 200,000 tons of carbon dioxide every year from the atmosphere. And they're doing so primarily by reaching out to women.
For those who don't feel like they're on the front lines of the climate crisis, there's still plenty to contribute. "Try to use renewable energy, try to eat less meat, don't waste food," says Iteowaki. "And please speak up for us. If we're not able to share our stories, please share them for us."
At the end of the day, says Mora, we all should be asking ourselves a question that Indigenous people have been asking for thousands of years: "What kind of ancestor will I be? And what kind of ancestor will we collectively be?"
The answer, she says, will determine whether we continue to exploit our planet and fellow humans or build a sustainable, equitable, and just future for all.
Read more about how Global Washington members are taking action on climate change.
Agros
In Central America, Agros has seen that climate change, agriculture, and poverty are deeply intertwined. Current farming methods do not meet the world's growing demand for food, do not generate enough income for those growing the food, and contribute a third of all greenhouse emissions worldwide. Those living in poverty are disproportionately affected. To address these issues, Agros launched a Climate Smart Agriculture Initiative in 2020. The goal was to increase farmers' ability to adapt to changing climate conditions, mitigate contributions to climate change, and increase farmer productivity. Agros invested in modern production systems that significantly increase the number of harvests and increase the yield of each harvest—meaning more income and more food is generated on less land with fewer emissions. Highlights of the program include: reducing the use of chemical fertilizers by 40%; reducing the use of pesticides by up to 75%; reducing costs by up to 32% while increasing yields by 18%; and building a hydroponics module that decreases water use by 50%. This initiative was facilitated in part by a special partnership with the travel author Rick Steves. In 2021 Agros will renew the partnership, expanding its climate smart work from agriculture to the entirety of village operations.
Amazon
In 2019 Amazon co-founded the Climate Pledge with Global Optimism, and became its first signatory. The Climate Pledge is a cross-sector community of companies, organizations, individuals, and partners, working together to crack the climate crisis and solve the challenges of decarbonizing the economy. Bringing together those that are prepared to run the furthest and fastest, The Climate Pledge calls on signatories to reach net zero-carbon emissions by 2040—10 years ahead of the Paris Agreement.
Earthworm
Earthworm Foundation is a non-profit organization driven by the desire to positively impact the relationship between people and nature. With most of our staff operating directly on the ground where the issues are, we work with our member companies and partners to make value chains an engine to drive positive economic, environmental and social impact.  We are tackling one of the main drivers of climate change by working collaboratively with companies, communities and other stakeholders to eliminate deforestation from global supply chains of commodities like palm oil, cocoa, and pulp and paper.  At the same time, we are helping farming communities become more resilient in the face of climate change through our Rurality program, which promotes smallholder farming practices and crop diversification with the goals of ensuring that farmer households have more secure livelihoods and access to a variety of food crops for their own consumption.  Ultimately, much of our work around the world is aimed at preserving the climate that allows life on Earth to thrive.
EverVillage
EverVillage is a place that believes in a green recovery – a place of environmental and social resilience, where women and youth are designing the future, and water is the key to it all. EverVillage combines art and science to develop innovative, green infrastructure solutions that last – through community-based planning, placemaking, capacity-building, and an inside-out approach. The organization focuses on long-term water resilience and resource management with rural, Indigenous, and refugee communities – and those most impacted by the intersections of climate change, social injustice, poverty, and now the COVID-19 pandemic. In joining the global community as it re-examines the status of the SDGs in this critical time of recovery, EverVillage's current climate justice work is focused on the UN initiative, Leave No One Behind. By bridging the digital divide and making voices heard and counted, EverVillage supports data-informed decision making for a sustainable water future for all and believes: "We are One Global Village."
FSC Investments & Partnerships
FSC Investments & Partnerships (FSC I&P) is the Seattle-based unit of Forest Stewardship Council (FSC) International, a global leader in responsible forest management. FSC promotes the environmentally responsible, socially beneficial, and economically viable management of the world's forests, and is widely recognized as the gold standard in responsible forest management. Since 2019, FSC International and the FSC Indigenous Foundation have developed and launched a programmatic effort that centers Indigenous Peoples in the continued management of their territories for the protection of the world's forests, biodiversity, and carbon stocks. The FSC Indigenous Foundation is an Indigenous-led entity within the global FSC network. Dr. Francisco Souza, Managing Director for the FSC Indigenous Foundation, said: "As a member of the Apurinã Indigenous community of the Brazilian Amazon, I have seen firsthand the destruction of the forests around my community and violence against our rights and traditional practices of managing and protecting nature. At the same time, I have seen the benefits, for the forests, for mother nature, and for the brothers and sisters in the region, which arise when we are supported to manage our own lands based on our visions, traditions, and rights. Around the world, Indigenous communities are the best stewards and guardians of the forests where we live. We are global providers of environmental health and wellbeing to the planet."
Heifer International
Heifer International is on a mission to end global hunger and poverty in a sustainable way. For over 75 years, the organization has invested alongside more than 36 million farmers and business owners around the world, supporting them to build businesses that deliver living incomes and protect the environment. Heifer International works with smallholder farmers using a tried and tested community development model, providing farming inputs and technical assistance that enable them to grow their businesses using locally available resources. Expert teams and partners provide training in climate smart agriculture techniques so farmers can increase their resilience to climate change, improve production, restore soil health and reduce deforestation. Many of the communities Heifer works with are among the most vulnerable to climate change. Heifer International works with them to manage grazing and protect areas of important biodiversity, enabling farmers to make a living income and restore resources for future generations. Heifer International and Heifer Impact Capital also invest alongside farmers in clean, green energy solutions, like solar power and solar drying systems for continued business growth. Heifer International believes local farmers hold the key to feeding the world while cooling the planet and it works with them to make their businesses sustainable in every sense of the word.
Human Rights Watch
Human Rights Watch conducts on-the-ground research to document the impact of climate change and climate-harming activities and to advocate for positive change locally, nationally, and internationally. Human Rights Watch disseminates its findings through a global media network and 11 million social media followers. It uses its findings and media exposure to urge governments and corporations to implement rights-respecting environmental policies and practices, with a focus on the disadvantaged populations that are suffering harms most acutely. In coalition with other environmental and human rights groups, Human Rights Watch successfully advocated for the inclusion of human rights language in the landmark2015 Paris Agreement on climate change. In the coming year, Human Rights Watch's work on climate change will focus on two of today's most urgent issues: protecting environmental defenders struggling to preserve forests, land, and water, plus safeguarding communities vulnerable to climate events. Human Rights Watch will expose violence and intimidation against Indigenous peoples, community activists, and others and promote protections to keep them—and our planet—safe. The organization will also document climate change consequences, from droughts fueling child malnutrition in Colombia, to rising temperatures depleting Indigenous food sources in Canada, and extreme heat debilitating pregnant outdoor workers in the United States. Human Rights Watch moves governments to respond with policies that help vulnerable populations not only cope but thrive.
The Hunger Project
The Hunger Project is working to end hunger and poverty by pioneering sustainable, grassroots, women-centered strategies and advocating for their widespread adoption in countries throughout the world. The Hunger Project's work starts with a mindset shift that allows women and girls to gain agency — or voice in the decisions that affect their lives — as well as skills, time, income, and leadership.  When women and girls gain agency, there are a whole host of outcomes, including women claiming their reproductive rights and girls enrolling in secondary school.  Project Drawdown revealed that educating girls and family planning together form the most promising solution to drawing down carbon from the atmosphere and reversing global warming. Beyond that, women and girls with agency drive local climate justice in many forms — planting trees, building water catchment systems, developing agroforestry from native plants, keeping their schoolmates enrolled in school, advocating that indigenous values be reflected in local development plans. Women and girls with agency, income, time, skills and leadership are not just a side benefit to the work of climate justice — they are central actors in its achievement.
Future of Fish
Future of Fish works to ensure sustainable livelihoods for fishing communities and long-term health of wild fish populations, which billions of people depend upon as a critical source of protein. Climate change is already wreaking havoc for coastal communities in developing countries, with rising seas damaging dockside infrastructure and warming waters driving away traditional fish stocks. The result is loss of income, food, and in many cases, cultural heritage.  Future of Fish collaborates with small-scale fishers to design better systems, practices, and technologies that help fishers continue supporting their communities in a time of unstable climate impacts. Climate justice is only possible when front-line communities have the resources they need to survive and thrive. Future of Fish works closely with fishers, seafood supply chains, and the local community and governments to co-design interventions that build environmentally sustainable, climate resilient, and economically viable fisheries. With support from global and regional partners, Future of Fish helps address food security and achieve long-term social and environmental impact for coastal fishing communities around the world.
Landesa
Landesa champions and works to secure land rights for millions of rural women and men experiencing poverty, to promote social justice and provide opportunity. When rural and indigenous communities are equipped with secure land rights that are gender-equal and socially inclusive, they are better able to make investments – in sustainable land management and farming techniques like terracing, improved irrigation, and agroforestry – that conserve soil and water and build resilience to climate change. Beyond a role in climate adaptation, there is evidence that secure land rights can help advance efforts on climate mitigation, particularly through preservation of forests and land restoration practices. At the country level, Landesa's climate change work includes improving community forestry management in Myanmar's mangrove forests; better management and protection of wetlands in Liberia, including recommendations to improve use and access rights for women; and researching the link between youth land rights and uptake of climate-smart agriculture techniques in Tanzania. Landesa's advocacy efforts include recommendations to integrate land tenure, particularly for women, in global frameworks on climate change, including the UN Convention on Biological Diversity, the UN Convention to Combat Desertification, and the UN Framework Convention on Climate Change.
Mercy Corps
The climate crisis is creating unprecedented challenges for millions of people already burdened by poverty and oppression. Mercy Corps' climate resilience work tackles the human impacts of climate change—particularly disappearing livelihoods, rising food insecurity, increasing disaster, and escalating violence—by empowering communities to adapt, innovate and thrive. Mercy Corps tackles the root causes of instability, empowering people to survive crisis and transform their communities. In the Commune Arcahaie region of Haiti, where farmers' incomes are dropping and hunger is on the rise as time-honored agricultural practices become less effective in the face of climate disruptions like erosion and flooding, Mercy Corps' Credit for Conservation program gives farmers the incentive and funding they need to shift toward more sustainable agricultural practices. Participating farmers who implemented improved land management practices not only conserved and restored their natural resources but they had up to a 113% increase in crop yield and a 12% increase in income. In Kenya, where climate change is bringing worsening drought, flooding, deforestation, and soil erosion, Mercy Corps is making sure climate funds reach the communities that need them most by working with community groups to unlock funds from the national level. Mercy Corps has already helped two regions access funds, helping 138,000 people become more prepared for future climate disruptions.
Microsoft
Microsoft's mission is to empower every person and organization on the planet to achieve more. This includes working with enterprise customers as well as non-profits and NGOs around the world to scale the impact of their work. Microsoft is empowering first responder organizations to meet critical global needs, humanitarian organizations to drive greater impact, and displaced people to rebuild their lives with a mix of technology, cash grants, employee donations and staff time. This mission-driven work is evident in its environmental work, which began in 2012 as a carbon neutral company. In responding to the urgency of climate change, Microsoft has made three public commitments at the beginning of 2020: 1) to become carbon negative by 2030; 2) to responsibility for removing its historical carbon emissions by 2050; and 3) to invest $1 billion over the next four years into new technologies and expanded access to capital for those working around the world to solve climate change. In September of 2020, Microsoft made another commitment: to become "water positive" by 2030 – reducing its water use intensity (water consumed per megawatt of energy expended for operations) and replenishing water in regions where the company operates that are water-stressed. By 2030 Microsoft intends to replenish more water than it consumes on a global basis.
National Wildlife Federation
As the U.S. confronts the cascading impacts of a changing climate, advancing environmental justice must be central to reducing greenhouse gas emissions, boosting resilience, and revitalizing communities. Low-income and communities of color are disproportionately impacted by the effects of a changing climate—and the National Wildlife Federation has a responsibility to empower frontline communities to enact transformative change by providing resources and tools. To achieve this vision, for both people and wildlife, NWF is working to ensure that equity and the principles of environmental justice are institutionalized into its climate work. One way is through Revitalizing Vulnerable Communities Institute, which is empowering communities to implement holistic solutions to environmental and economic issues. The Federation is also undertaking a Climate and Communities Project that works to help communities heavily dependent on fossil fuels feel more prepared for, and engaged with, national climate policies. Here in the Pacific Northwest, the National Wildlife Federation is engaged in climate change issues unfolding in the Columbia River basin and the Snake River. Hotter water temperatures are pushing cold water fish—including salmon—toward extinction, greatly impacting the inland and coastal Native American communities, and as well as rural fishing communities that depend on them.
Nia Tero
Nia Tero works in areas where Indigenous peoples sustain large-scale ecosystems within their collective territories. The organization supports existing and potential systems of governance that can secure successful guardianship of these territories. Nia Tero's relationships with Indigenous peoples and local communities revolve around shared commitments for guardianship. These commitments are put in practice through agreements that lay out mutual obligations to secure the well-being of peoples and places and to provide durable, long-term financial and technical support. Each agreement follows an explicit process of planning, guided by humility and a principle that all participants are equals. Nia Tero believes Indigenous peoples uphold many of the planet's healthiest ecosystems, rich in biodiversity, and systems essential to the security of global food production, fresh water, and ultimately, the Earth's climate. And the peoples who call these places home are the best guardians of their cultures' vital birthplaces, and that supporting the rights and livelihoods of Indigenous peoples, and following their leadership, is critical to the health of our planet as a whole.
Oxfam America
Oxfam America believes that the injustice of climate change is also the injustice of inequality – those who have done the least to contribute to global emissions are the hardest hit. Climate justice requires that we rapidly shift towards low-emissions economies that leave no one behind, and promote resilient development by building capacities and leadership of communities & women on the frontlines. The climate crisis is already impacting the world – wildfires in Australia, locusts in Africa, and communities in the global south are often the hardest hit with extreme weather events like droughts and floods taking a heavy toll. Oxfam's vision and value add in the fight for climate justice centers these communities, rather than focusing only on wildlife preservation or more narrowly on environmental impacts. Through its work, Oxfam is committed to reducing climate change by tackling the structural drivers of the crisis often rooted in unequal economic models, which requires holding governments and big business accountable. Oxfam works with a range of partners to help communities adapt and become more resilient, and it is committed to elevating the voices and leadership of communities – especially women who are on the frontlines. Oxfam also believes that policy and advocacy have key roles to play to advance climate justice. Oxfam works to defend the Paris agreement and engage the U.S. government to push for a robust global framework to tackle the climate crisis. Oxfam engages food and beverage companies to tackle the hidden emissions in their supply chains; advocates with international finance institutions to channel more investment towards pro-poor clean energy; works toward greater transparency in the oil and gas sector; and encourages governments to invest in the rights and livelihoods of small famers, especially women farmers.
Remote Energy
Remote Energy (RE) believes that access to reliable sources of sustainable energy is a fundamental requirement for the advancement of education, healthcare, economic opportunity and quality of life. It is also a critical step in mitigating the effects of climate change. The climate crises has fostered significant growth in the solar energy industry worldwide, and has fueled the fast growing need for a trained solar workforce. RE has responded by developing and implementing regionally appropriate, customized technical capacity building programs and developing hands-on, practical learning opportunities for solar technicians and instructors in marginalized communities worldwide. RE's scalable programs, methodology and mentorship opportunities provide the knowledge, technical skills and support network for inspiring people and communities to move towards energy independence and sustainable development. RE is also committed to gender equality and supports the belief that women's talents and leadership are vital to maintain a diverse, sustainable PV industry and critical in the fight against climate change. RE's Women's Program is designed to develop women decision-makers, end-users, technicians, and educators and offers customized, women's-only courses and mentoring opportunities with professional female instructors.
Save the Children
The climate crisis is a child's rights crisis; which is magnifying inequality, poverty, and displacement. Hotter temperatures, air pollution and violent storms are leading to immediate, life-threatening dangers. For Save the Children, climate change adaptation means advancing measures in programming, policy and advocacy, which reduce vulnerabilities and increase resilience of children and their communities.  As a global leader in protecting children and families in emergencies and natural disasters, Save the Children's key strengths is in reaching the most vulnerable communities that are hardest hit by climate change. Deeply engaged with communities in over 100 countries, Save the Children manages a global portfolio of more than 100 resilience projects. It is uniquely positioned to help amplify children's voices by advocating for climate justice and addressing the impacts of climate change on children and their families. In September 2020, Sultan Latif joined Save the Children as director of the Humanitarian Climate Crisis Unit, a linchpin of the organization's commitment to safeguard a better future for children. A partner in the Children in a Changing Climate (CCC) coalition, Save the Children is also currently the only non-environmental NGO in the world accredited by the Green Climate Fund (GCF), the world's largest global fund dedicated to helping fight climate change.
Seattle Aquarium
The Seattle Aquarium has a responsibility to foster inclusive conversations and is committed to advancing equity and environmental justice throughout its work. Environmental burdens and benefits are not equitably distributed, and for too long the people most impacted have been marginalized and unable to lend their expertise to ensure their needs are met. Meanwhile, climate change is having far-reaching and numerous effects on the ocean and coastal communities. Through diverse partnerships and coalitions, the Aquarium works to co-generate innovative solutions to help ocean ecosystems and coastal communities become more resilient to the effects of climate change. The Aquarium seeks to partner with organizations leading climate and environmental justice efforts to create a pathway for all communities to benefit from environmental policy. The Aquarium advocates for policies that incorporate environmental justice—related to climate resilience, plastic pollution, clean air and water—with a particular focus on ocean-climate solutions that provide jobs and lift up overburdened communities to better advance a just future. The ocean has mitigated some effects of climate change, but it is becoming increasingly clear that we must act now—we need to protect the ocean and its ability to help provide solutions for a brighter, more equitable future.
Seattle Foundation
Seattle Foundation ignites powerful, rewarding philanthropy to make Greater Seattle a stronger, more vibrant community for all. As a community foundation, it works to advance equity, shared prosperity, and belonging throughout the region while strengthening the impact of the philanthropists it serves. Founded in 1946 and with more than $1.1 billion in assets, the Foundation pursues its mission with a combination of deep community insight, civic leadership, philanthropic advising and judicious financial stewardship. The Climate Justice Impact Strategy is Seattle Foundation's comprehensive approach to ensuring that communities of color and low-income communities are leading and shaping efforts to reduce the effects of climate change, which they experience disproportionately. To reduce the risks of climate change, Seattle Foundation addresses its root causes, identifies and adapts to its impacts, and strengthens community resiliency to those impacts. Justice and equity are at the core of this approach, which uses community-based research while building diverse coalitions and increasing the capacity of nonprofits to advance local solutions to this global challenge.
Snow Leopard Trust
The Snow Leopard Trust (SLT) seeks climate justice through its mission to protect snow leopards in partnership with local communities that share the cat's habitat. For four decades, SLT has worked to empower herding families across Asia to take action for their local ecosystems and secure a prosperous future for both humans and wildlife. With programs and staff in five countries in Asia and support from around the world, SLT coordinates programs that promote sustainable development, green livelihoods, and climate-smart planning, including environmental education camps, livestock insurance and vaccination programs, ranger trainings, and a handicraft program called Snow Leopard Enterprises. Using approaches from both natural and social sciences, SLT researchers endeavor to understand the complex dynamics between people, predators, and the environment. SLT has been a key partner in the Global Snow Leopard & Ecosystem Protection Program (GSLEP) and rallied the governments of 12 countries to support programs that link conservation with sustainable development. As humankind expands its reach to the most remote areas of snow leopard habitat, SLT strives for climate justice through community involvement and multilateral partnerships.
Tableau Foundation
Tableau Foundation works with organizations that are using data to effectively advocate for climate action—by illustrating the scope of the climate crisis, making evident which communities and populations are most at risk, and guiding policy and action. Headwaters Economics is one of Tableau's partners for climate action. The organization focuses on building the data-driven case for protecting public lands and taking action to protect vulnerable populations from climate change. Another partner, Grist, is a non-profit publication dedicated to covering the climate crisis and solutions to it.
Tearfund USA
In 1992, Tearfund became the first large international development NGO to focus on the climate crisis after seeing how it affected the organization's partners across the globe. The rate and impact of environmental degradation are hitting people living in poverty the hardest – the very people who have done the least to cause it. To combat this issue, Tearfund supports communities with programs related to waste management, renewable energy, climate-smart agriculture, and climate resilience. Through Tearfund's training and equipping programs, vulnerable communities are able to produce enough food for everybody using environmentally responsible farming methods. This way they become part of a sustainable future. Tearfund also calls on governments and companies to change harmful practices that contribute to climate problems. Currently, Tearfund is working in more than 24 countries to address the challenges caused by the climate crisis, furthering its efforts in advocacy, campaigning, and supporting environmental sustainability programs.
Vital Voices Global Partnership
Vital Voices Global Partnership invests in women leaders who are solving the world's greatest challenges – from gender-based violence to the climate crisis, economic inequities, and more. The organization considers itself a "venture catalyst," identifying those with a daring vision for change and partnering with them to make that vision a reality. Vital Voices scales and accelerates impact through long-term investments to expand skills, connections, capacity and visibility. Recognizing that women and girls are the most adversely and disproportionately impacted by climate change, health crises, and environmental destruction, Vital Voices works with women leaders on the frontlines of change who are creating visionary solutions, and equips them with networking opportunities, leadership development and amplification they need to scale their work on a global level. Over the last 24 years, Vital Voices has built a network of 18,000 change makers across 182 countries, each of whom are daring to reimagine a more equitable world for all.
World Vision
World Vision is a Christian humanitarian organization dedicated to working with children, families, and their communities worldwide to reach their full potential by tackling the root causes of poverty and injustice. World Vision works directly with communities to identify context-specific solutions with a focus on food security, clean energy, natural resource management and climate change adaptation and mitigation. Projects include interventions like reforestation, agro-forestry, climate-smart agriculture, clean energy and access to carbon-offset markets. World Vision is also a world leader in promoting Farmer Managed Natural Regeneration (FMNR) in rural communities, a process that naturally regenerates trees on farmland and forest areas to improve agricultural productivity and reduce the incidence of droughts, floods and landslides. A number of communities in Ethiopia have also benefited from a Clean Stoves Project, which reduces the health risks associated with smoky open fire stoves, and reduces the need to cut down trees. Finally, World Vision has worked with communities in South East Asia and the Pacific region to better prepare them for tropical storms and other natural disasters, which are becoming increasingly frequent and violent as a result of climate change.
---
Organization Profile
Landesa: Finding 'Elegant Solutions' to Complex Problems
By Amber Cortes
Like the air you breathe, you may not spend a lot of time thinking about the land you live on.
But for many communities and individuals in low- and middle-income countries, land is life—"their entire world is access to land and natural resources, both from an income front and for food security," says Rachel McMonagle, the climate change and land tenure specialist at Landesa, an organization working to secure land rights for people experiencing poverty, discrimination and economic inequality around the world.
When it comes to conversations about climate change, human rights and sustainable development, McMonagle says, people don't seem to recognize the vital role of land in climate resilience, and how it can be a powerful tool for good.
"I think there's a disconnect, especially for a lot of people in the U.S., that we just take property rights and rights to natural resources for granted," she continues.
For the Global North, land rights are pretty much a settled issue. But even though at least half the world's land and natural resources (some say as much as 65%) are managed by local communities and Indigenous people, they only have formal legal ownership of 10 percent of that land.
This imbalance, McMonagle says, opens up the door for corporate interests or outside land grabs from logging and mining companies, or other 'outside actors' coming in who may be disrupting centuries of sustainable land management due to this lack of legal land rights.
As a global nonprofit with over five decades of experience, Landesa's impact spans different geographies, land uses and communities, working with farmers, forest communities, and pastoralists to secure land tenure—because land ownership leads to greater financial and food security, and can open up opportunities in health care, education and political power within communities.
Land ownership also encourages more investments in the land itself—investments with long-term environmental benefits such as agricultural practices like terracing the land, tree planting, or investing in sustainable infrastructure development.
"And so Landesa is really focused on those win-win solutions that benefit both communities and the environment at the same time," McMonagle says.
One example is in Myanmar, where Landesa has been working with the forest department to allow communities to secure forest certificates and create sustainable land management plans, so that entire communities can own the land collectively, and reforest areas through mangrove restoration.
Mangroves provide a host of climate mitigation and adaptation benefits. They sequester four times as much carbon as tropical rainforests, protect inland farmland from storm surges, help with saltwater intrusion and also provide fish habitat to strengthen local livelihoods.
"It's just a lot of benefits through one activity," McMonagle explains. "I don't want to call it a simple solution—but maybe it's an elegant solution."
Reports have also shown that when women and Indigenous groups are able to secure land rights, it can lead to climate mitigation and resilience efforts such as restoring forests and natural reservoirs, resource-sharing and carbon sequestration.
It also puts communities in a position where they can become drivers of local sustainable development and safeguards of the land by launching campaigns and lawsuits against corporate land grabs.
And the cascading effects of women in particular owning land, McMonagle says, can shift gender roles, financial equity, and social norms in a community towards the direction of greater gender equality.
Another example—in India, Landesa has been working on securing women's land rights for more than a decade, in part by focusing on inheritance laws and helping implement homesteading initiatives in areas where there's a gap between national and regional statutes.
Women like Indira and her family were able to turn their initial allocation of land into a thriving business, finding stable income while stewarding the land itself. Her family is among the more than 40 million people enjoying stronger land rights through Landesa's work in India.
It makes sense that when people own the land they manage, they become better stewards of their environment, says McMonagle, "since their livelihoods and well-being are so closely tied to these natural resources."
If you've ever signed a lease or purchased property you may have an inkling of how complicated land ownership can be. So just imagine navigating land rights in other countries and cultures, with their own sets of laws and customs. It often makes for a "messy web of factors" to reckon with, according to McMonagle.
Like the differences between national statutory laws and local customary laws (for example, in Zambia, statutory law provides for the sharing of property between husband and wife, but customary law denies women any rights to family property). Or sometimes sweeping national reforms get passed, but without the capacity for local implementation.
"Land reform is super challenging, and requires tremendous political will," McMonagle says.
Add to that the social norms and gender roles just within a specific community—and, as McMonagle puts it (and many in the global development world realize), "If you know one community, you know…one community!"
Which is why research is such a core part of what Landesa does, interfacing with government officials, local civil society organizations, lawyers, and communities, taking into account unique legal frameworks, national and regional policies, as well as customs and cultural norms.
"A lot of our research is trying to translate realities on the ground back to policy proposals," McMonagle explains. "So, it's kind of a two-way street on translating how things are working up and down the chain."
COVID-19 has, of course, complicated matters even more—reversing the previous migrations of populations fleeing climate disasters in rural areas for the city, to people leaving crowded urban areas to go back to family farms and villages. Already it has set off the second-largest mass migration in India's history.
But, McMonagle says, land rights can actually play a powerful role in both adapting to climate change and preventing future pandemics—in ways you might not even think of.
For example, land tenure could play a role in establishing different natural areas or migration corridors to enforce the separation between animal populations that might be carrying pathogens and keep interactions with people at a minimum.
Just like in many sectors of global development, COVID-19 has wrought havoc on everyone's lives and modes of being. But it also brings opportunities to change the iniquities and failings of the systems that are supposed to support us.
"By strengthening land rights for rural communities," McMonagle says, "we can achieve sustainable development priorities and reduce the risk of facing this degree of suffering ever again."
---
Goalmaker
James Mulbah, Project Manager, Earthworm Foundation
By Amber Cortes
Being a child in a war-torn environment makes you grow up fast. James Mulbah was only six years old when the first Liberian Civil War began—a conflict that would kill around 250,000 people and create economic devastation in the country for years.
"As a child I witnessed human rights abuses, destruction of properties, and lack of business services," he explains. "I also saved myself— my survival depended on it."
The hardship that Mulbah and his family endured included walking—179 kilometers (110 miles)—from Monrovia to Gbarnga Bong county.
The experience started a lifelong path and commitment to justice that led Mulbah to become a project manager in West Africa for the Earthworm Foundation (formerly known as The Forest Trust), an organization that works with both businesses and communities to solve social and environmental challenges.
With "God and all the good spirits" on his side, Mulbah made it to a small village called Giziwolo in a neighboring county. There, where villagers grew their own food and used the local river for drinking and fishing, Mulbah learned about the respect for the environment inherent in the village's culture.
"The environment was seen as a sacred place, organized around certain fundamental laws and principles. I saw the sacredness in all things that the environment provided. Life was so enjoyable and peaceful in the village. Food was in abundance, and there were no shortages of water."
A few years later, Mulbah's mother, who could not yet join him in the village due to the war, passed away from lack of medical care. Mulbah considered the tragic circumstances of her death a consequence of the civil war, and begin to draw connections about the human costs of conflict.
Mulbah knew that in order to work for peace, he needed to get a formal education. So, he left the village for Monrovia. There, he shared a small apartment with other family members as he worked and saved towards school. Eventually, he made it, "even though I did not have a school uniform, or books!" he exclaims.
But despite the obstacles Mulbah succeeded, eventually earning a scholarship and establishing a junior youth empowerment program while at the University of Liberia.
The program allowed Mulbah to travel throughout rural areas, and he started observing similar issues in communities that had been impacted by mining and logging: "ranging from water pollution, to health and safety issues, to land disputes," he says.
And Mulbah was in for another rude awakening when he went back to visit Giziwolo, the idyllic village of his childhood.
"The village was empty. And the house that I once lived in when I was there was broken down. And there's a logging company – they had constructed roads over the beautiful river we had there," Mulbah says. "And people from the village, they relocated to the city."
He was shocked at what he saw.
"All those memories were lost, and I couldn't do anything to get them back."
The experience only strengthened Mulbah's determination to learn about conflict resolution—especially when it came to environmental rights.
As his professional career began, he joined other recent university graduates from across Central and West Africa for in-depth training in conflict resolution and stakeholder engagement at Earthworm Foundation's Centre of Social Excellence (CSE) in Cameroon.  With these skills, Mulbah started working in the field to solve land disputes between communities and between communities and companies.
He then got his master's degree in sustainable peace from The University of Peace, a United Nations mandated university, just as the UN member states were broadening their approach to peace and security to include the concept of 'sustainable peace'—addressing the root causes of conflict, and achieving lasting, long-term peace in hand with sustainable development, equitable economic opportunity, and human rights protection for all.
Mulbah brings what he learned about conflict resolution and climate mitigation, along with a super-specific set of data science tools (like ArcGIS, geographic mapping software) to his work at the Earthworm Foundation.
After the civil war, the Liberian government attempted an economic revitalization plan, which granted a number of concessions to foreign investors, particularly in the palm oil sector. And after nearly three years, the major palm oil producers allegedly engaged in land grabbing, human rights abuses, and persistent deforestation.
So, palm oil producers in Liberia asked the Earthworm Foundation for help addressing some of the critical issues that were raised against them.
Mulbah and his team proposed that the companies put a sustainability team in place and created an action plan for the company to set up a governing structure for local communities to have a say.
They conducted assessments and participatory mapping with members of the community to resolve historical boundary disputes and other grievances. Using the 2018 Land Rights Act in Liberia as a legal basis, they finally were able to formalize land use agreements between palm oil companies and neighboring communities.
Over the years, Mulbah's been grateful to be able to do things like convince supply chain actors that responsible sourcing is essential to the future of their business and the environment—"to preserve those areas which we consider as high conservation value areas—sacred places."
But his favorite part of the job is being able to sit down and talk with farmers, share-croppers, and other community members.
"Just being with them reminds me of when I was in Giziwolo, sitting around and talking on the farm."
Mulbah is optimistic about meeting the UN's SDG goals for 2030. For instance, all around him there's evidence that the world is waking up to the urgency of climate change, he says.
"NGOs and civil society organizations are aggressively pushing governments for even more action to address climate change and biodiversity loss."
"You see corporations being held responsible for what's happening to our planet," he says. "Companies are looking for how to solve their sustainability issues. There's a large pool of talent inside these companies willing to contribute to fighting the current environmental and social crisis."
"You see traditional investors seeking to understand and mitigate the socio-environmental impact of their investments, in turn pushing companies to act more responsibly," he continues. "And we have new technologies of all kinds of scalability potential."
Mulbah's optimism comes from a place of deep respect for the land, and the village that is so close to his heart.
"Land is not owned. I learned that when I was in Giziwolo. I didn't own land; but I survived from the land," he says.
"We're all just caretakers of the land. The better we care for it, the better it will care for us."
---
From Our Blog
Agros: Tackling Poverty and Climate Change through Agriculture
By Alberto Solano, Guillermo Jiménez, and Sierra Golden
Travel writer and documentarian Rick Steves calls climate change, conflict, and corruption "the three Cs of extreme poverty." Agros has long tackled conflict and corruption as causes of poverty by giving marginalized families in rural Latin America the opportunity to own land and transform themselves from day laborers into successful agribusiness owners. In 2020 we added a climate smart agriculture program to our work as a top new initiative. Read more
---
Welcome New Members
Please welcome our newest Global Washington members. Take a moment to familiarize yourself with their work and consider opportunities for support and collaboration!
Alliance for Children Everywhere
For over fifty years, Alliance for Children Everywhere (ACE) has responded to the needs of orphaned and vulnerable children through family-based care.
Chandler Foundation imagines a world in which nations are well-governed, principled businesses drive economic growth, and all people have the opportunity to flourish. Through patient, long-term, system-changing investments in trusted partners, we can help build thriving economies that work for everyone.
Diversity Travel is the leading travel management company for the charity, non-profit and NGO communities, providing expert advice and first-class services.
EverVillage is a place that believes in a green recovery – a place where communities drive nature-based solutions, youth design sustainable systems, and water is managed holistically. EverVillage's intersectional work is focused within rural, Indigenous, and refugee communities that face issues like climate change, environmental injustice, and poverty.
GoodCitizen provides executive search and leadership advisory services to mission-driven organizations. Its purpose is impact. The pressing challenges in our communities and around the world – and the best ideas for addressing them – converge on questions of leadership.
Tostan pursues its vision of "Dignity for All" in West African communities through sustainable development and social transformation based on human rights. Since 1991, Tostan has shared its Community Empowerment Program (CEP) with more than 3,000 communities in ten African countries. The CEP is recognized for changing harmful practices, empowering women and girls, and improving well-being in resource-poor communities.
Voices of Children's Faith in Northern Uganda (VOCFINU)
VOCFINU is a non-profit focused on strengthening and transforming the lives of the most vulnerable adolescent girls, who have been caught in poverty and human trafficking.
Women's Link Worldwide is an international non-profit organization that uses the power of the law to promote social change that advances the human rights of women and girls, especially those facing multiple inequalities.
---
Member Events
February 15: Sex in the Sea Valentine's Date Night // Future of Fish
January 22-March 17: Protest, Race and Citizenship across African Worlds (winter 2021 lecture series) // UW and the Henry M. Jackson Foundation
February 23 & March 4: Virtual information sessions held for Global Leadership Forum 2021 Senior-level Leader Cohort, launching April 22-23. Cohorts of globally-oriented social purpose leaders meet monthly for 6-7 months and explore leadership and organizational development topics with real-time application and peer support. For more info contact: team@glfglobal.org.
March 26: Maximize Life Gala // The Max Foundation
---
Career Center
Program and Operations Coordinator // Pronto International
Senior Engagement Officer, Digital Square, Center of Digital and Data Excellence // PATH
Grants Manager // Snow Leopard Trust
---
Check out the GlobalWA Job Board for the latest openings.
---
GlobalWA Events
February 25: Climate Justice and Indigenous Rights